How to enhance your mah jongg game: for beginning players
These simple Mah Jongg tips are for people who already know the game but consider themselves beginners.
9921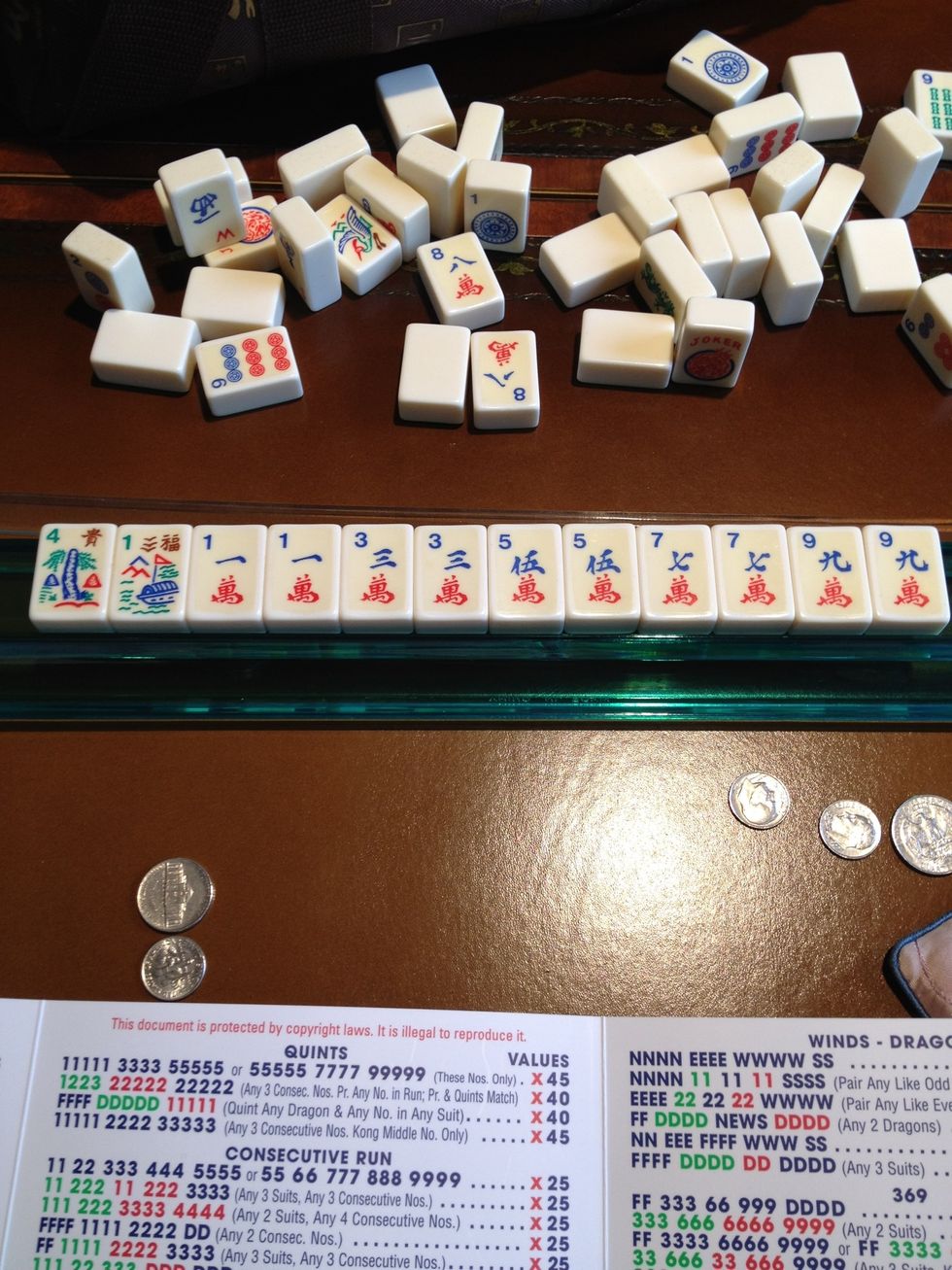 Explore all hands & take the challenge to play a Singles & Pairs hand.
Use a thin sticky-note to mark your chosen hand, if it gets lost easily!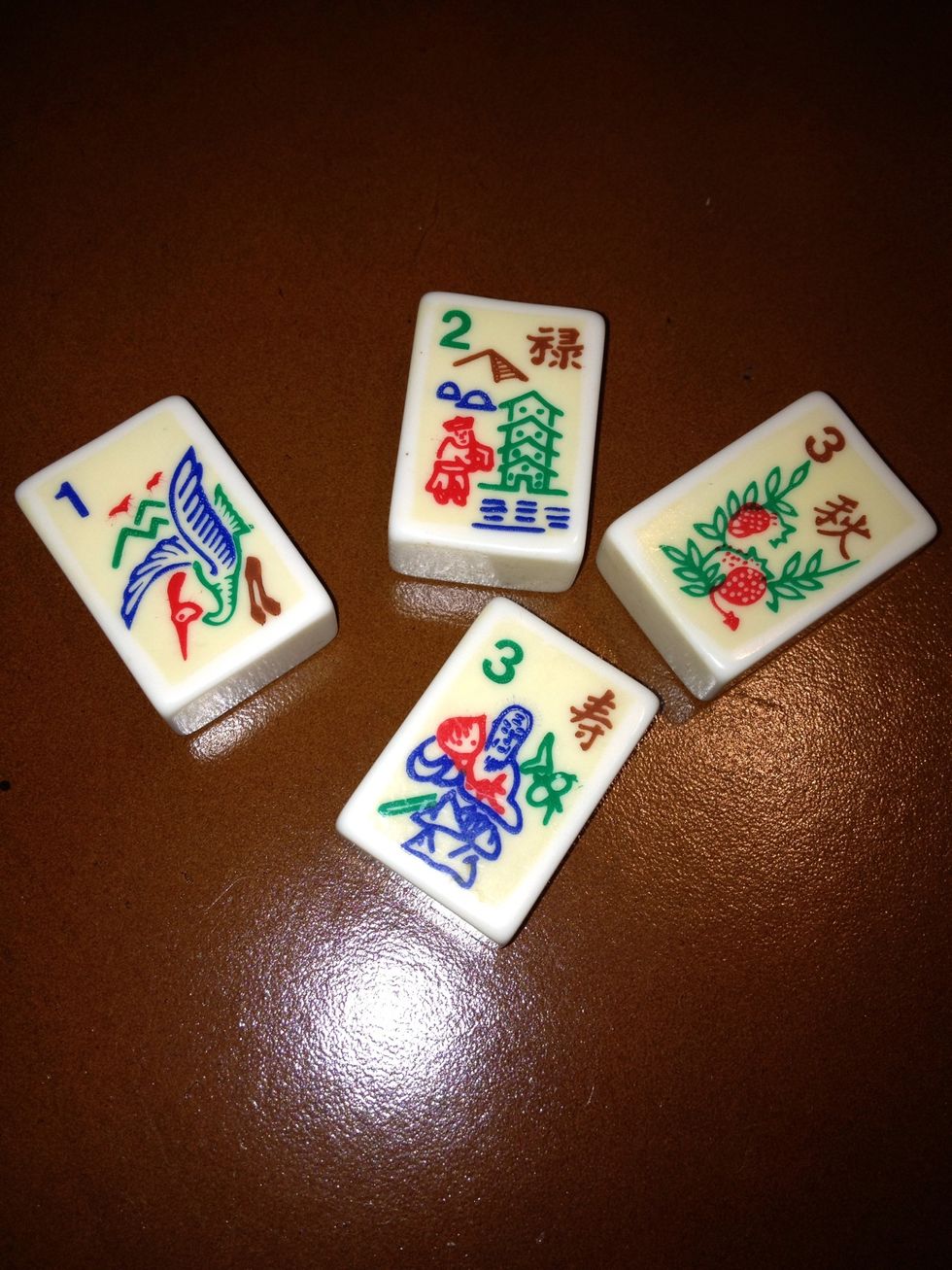 Be sure to recognize the difference between a 1 bam and a flower in any given mahj set. The 1 bam looks like a bird.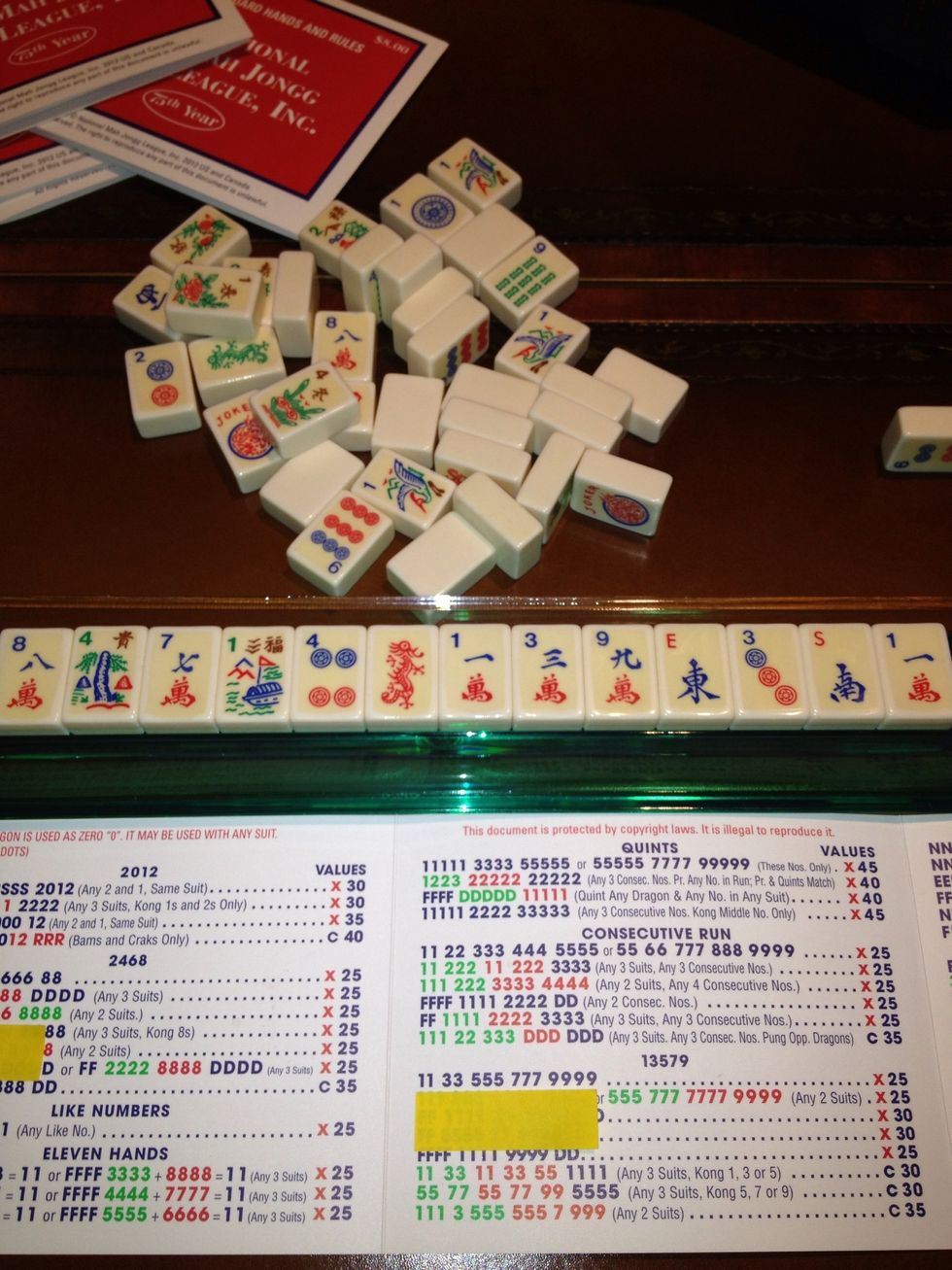 Match at least 2 of your tiles to a hand and stick with it. If deciding between two hands, choose the one you have the most tiles for and GO For IT instead of driving yourself crazy the whole game!
Here I have 4 tiles that match the 2468 hand: FF 222 44 66 8888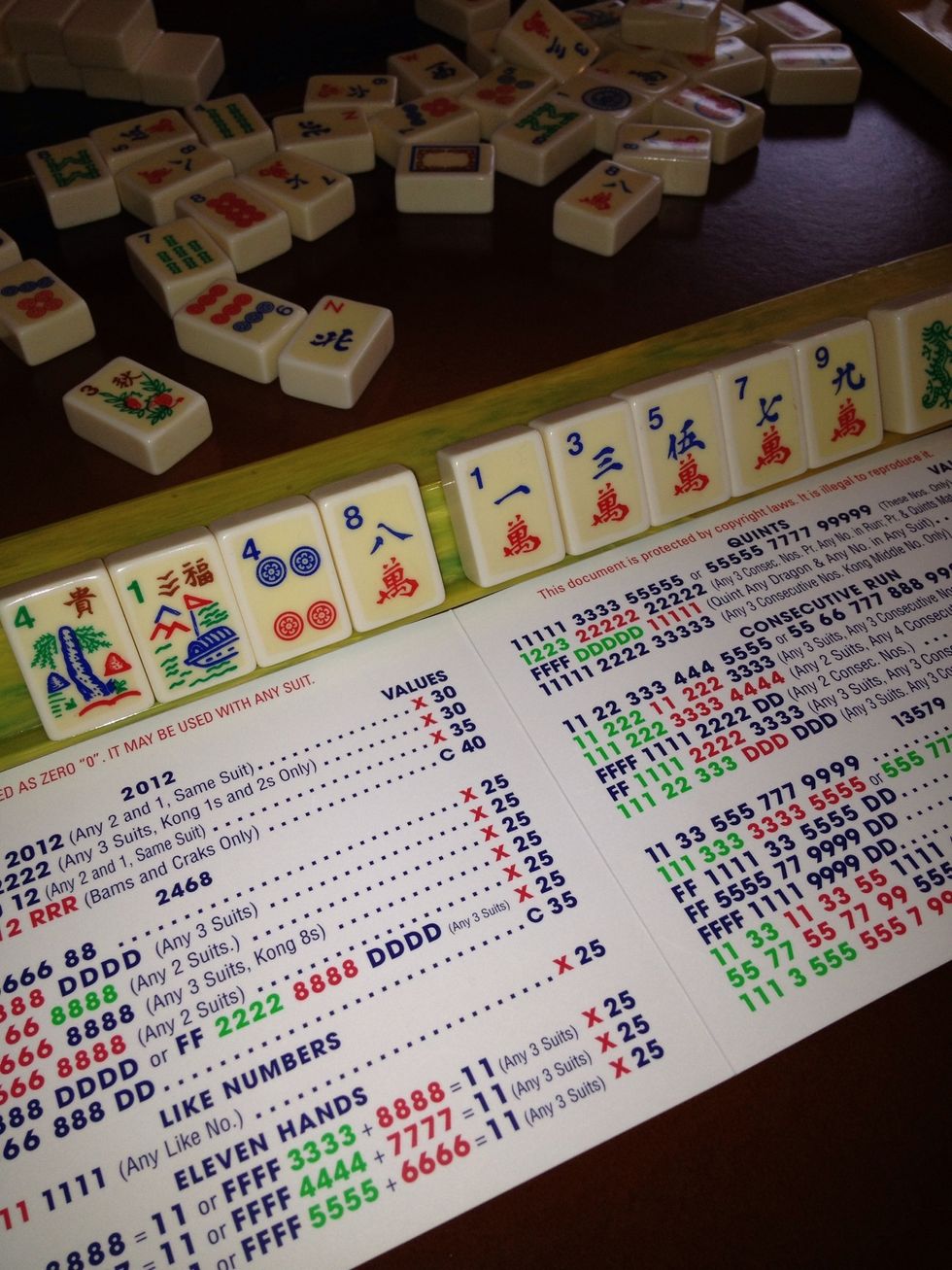 I also could use this 13579 hand that I have 5 tiles for, 11 33 555 777 9999. It would make sense to choose this hand since I have more tiles toward Maj.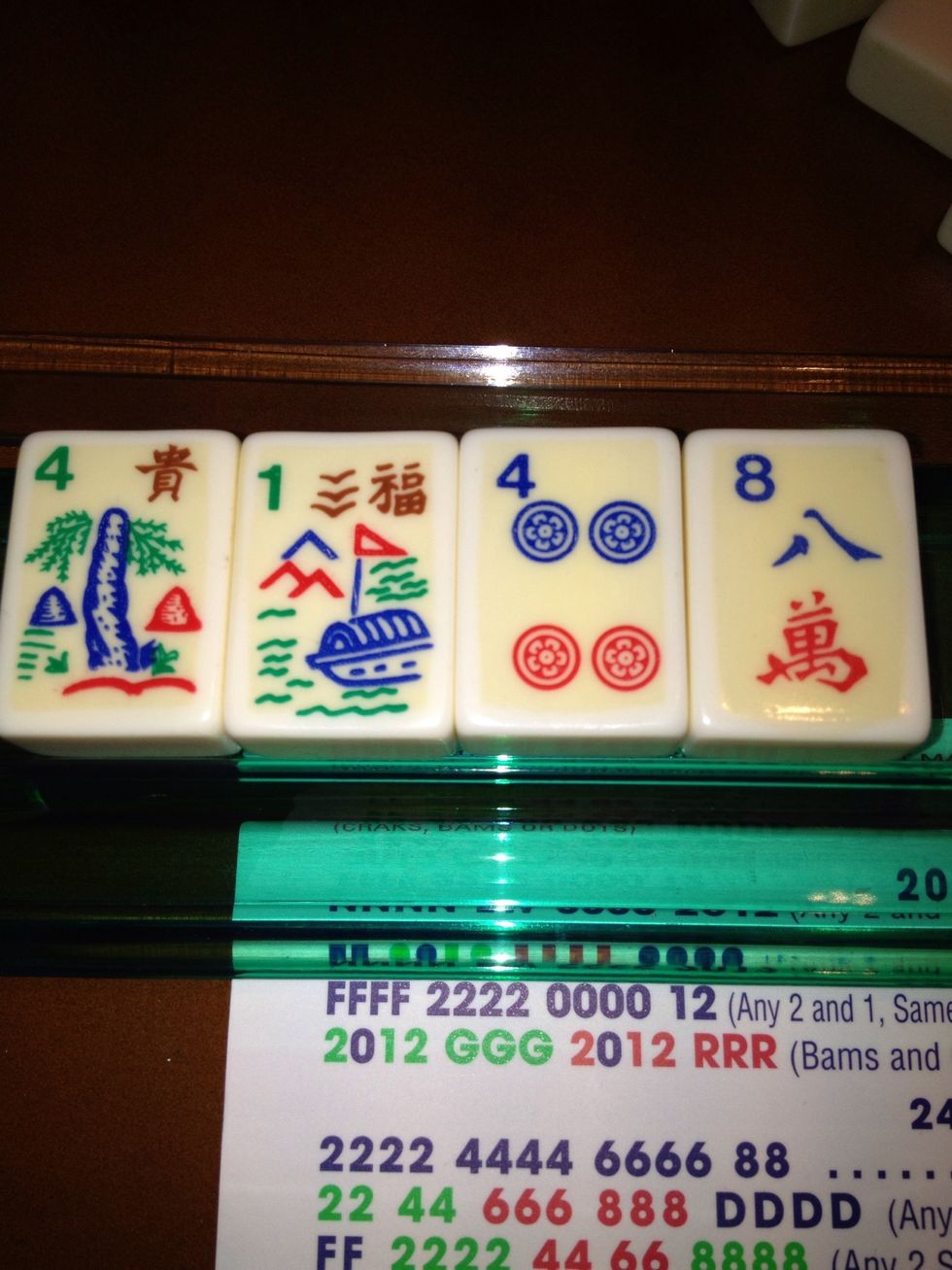 However, a pair is more valuable than an extra tile.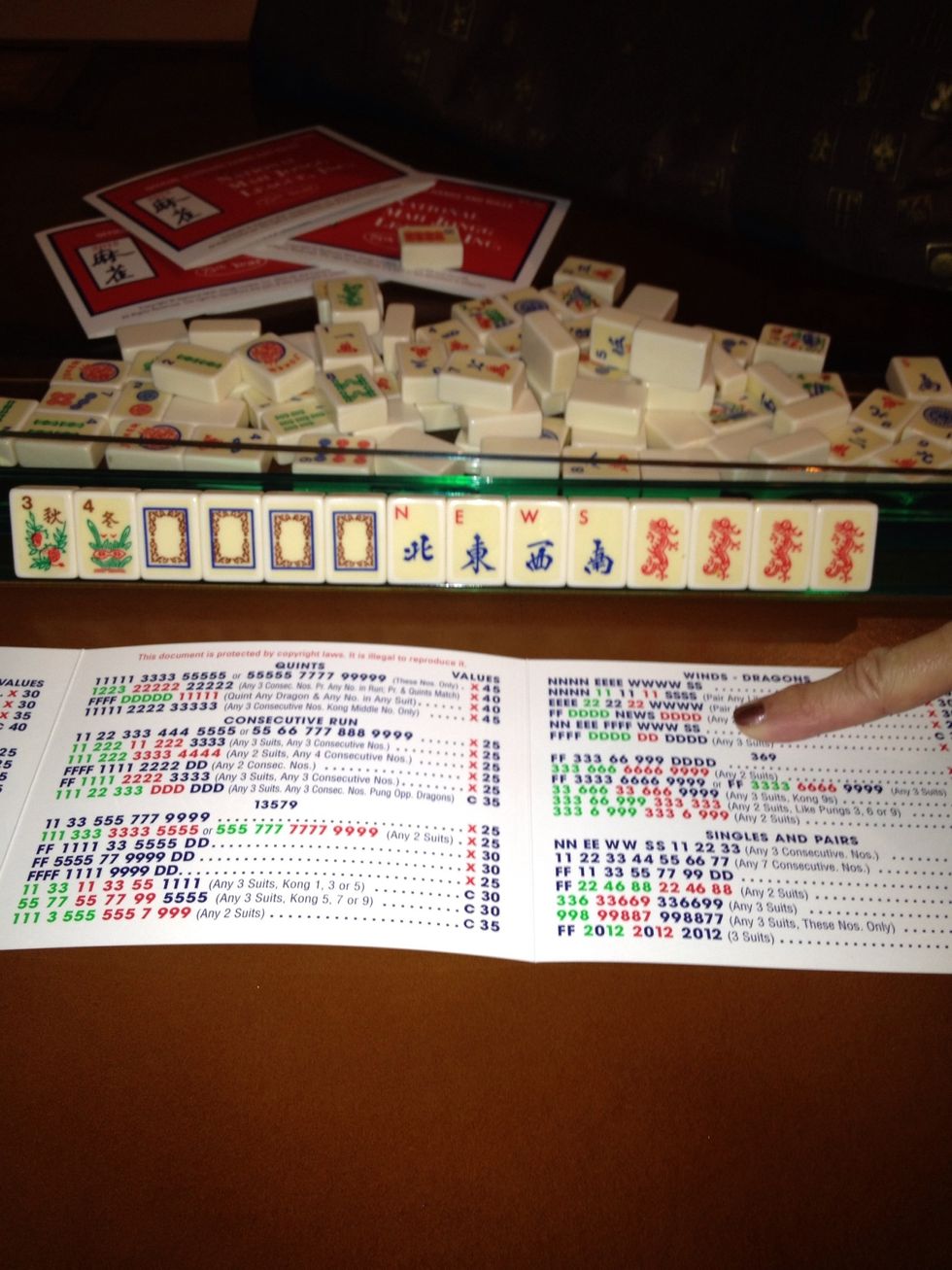 Before the game starts, say to yourself which tiles am I ready to call to complete each meld. Focus on listening and remembering those discards. Be sure you are playing an open hand.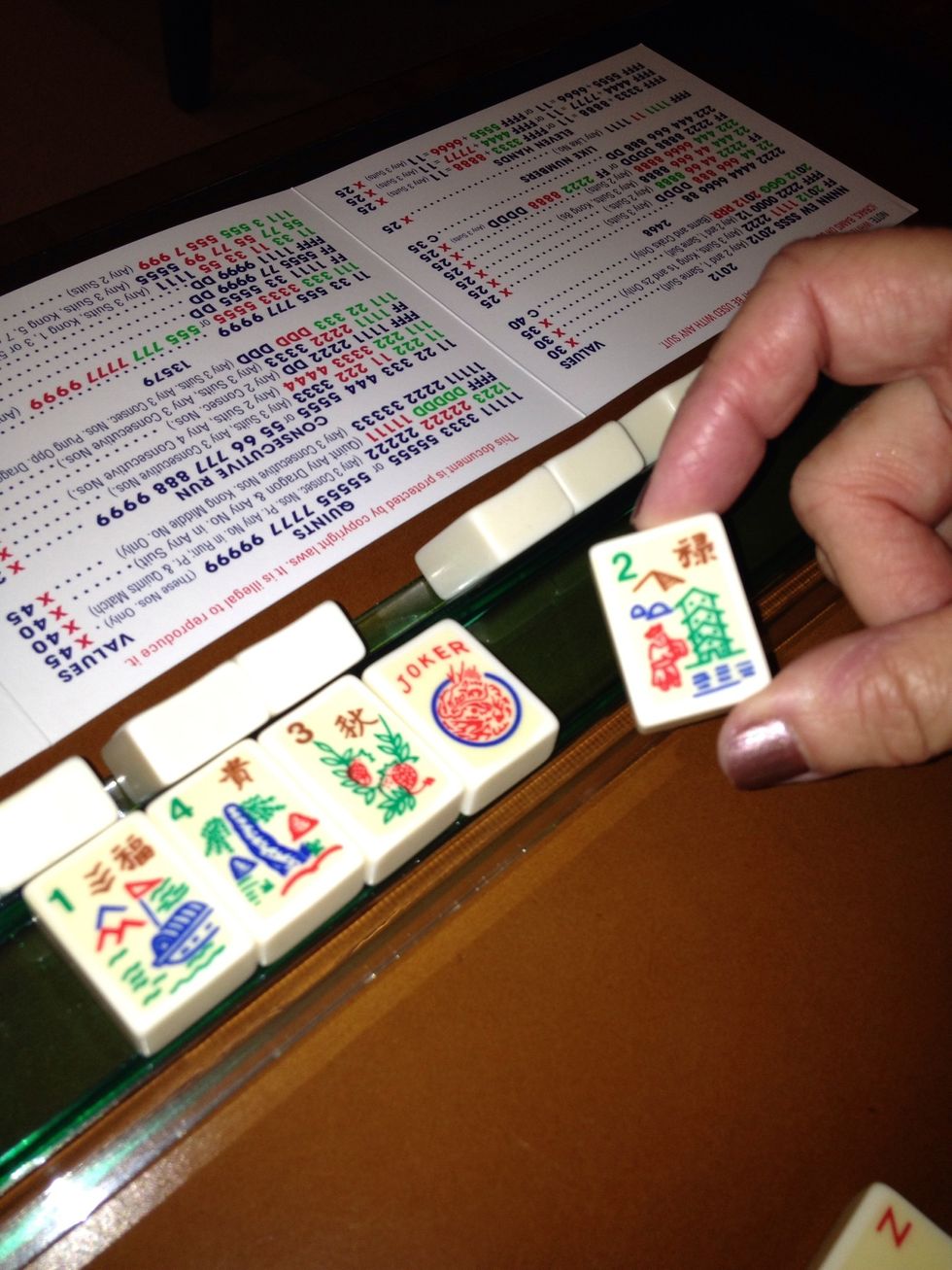 Redeem a joker from someone else's hand, even if you don't need it. You can always discard the joker, preventing Another player from getting it.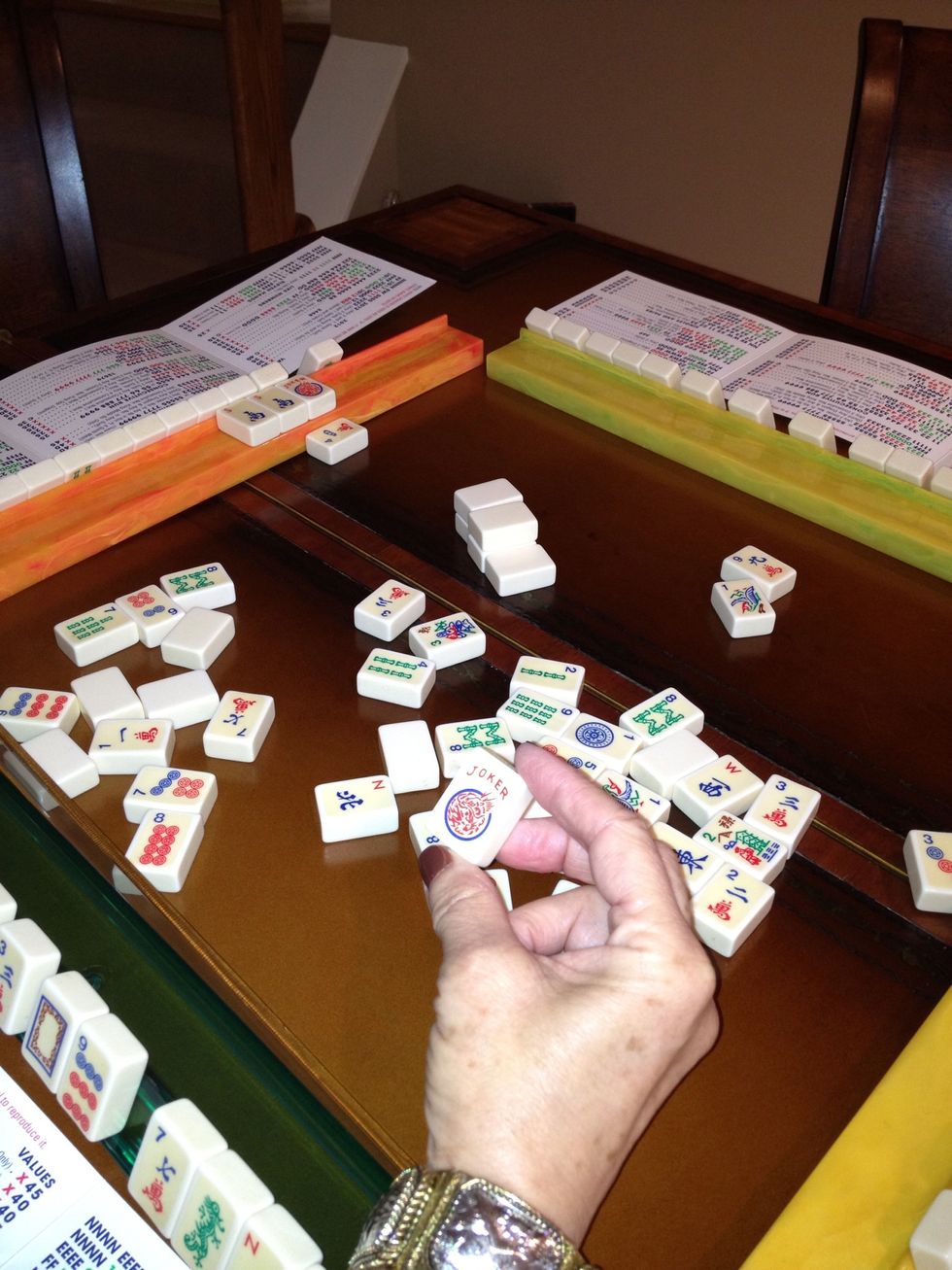 When there are only a few tiles left in the final Wall and you are not close to Maj, throw a joker rather than the tile that will allow someone else to win.
Your homework! Study the back of the card!
1.0 Mah Jongg set
1.0 Official Mah Jongg Card
1.0 Comfortable card table and chairs
4.0 Optional Mah Jongg Arms
1.0 Mah Jongg purse with change
1.0 Optional thin post-it's