How to enhance embellishments with aa products
Enhance Embellishments With AA Products
7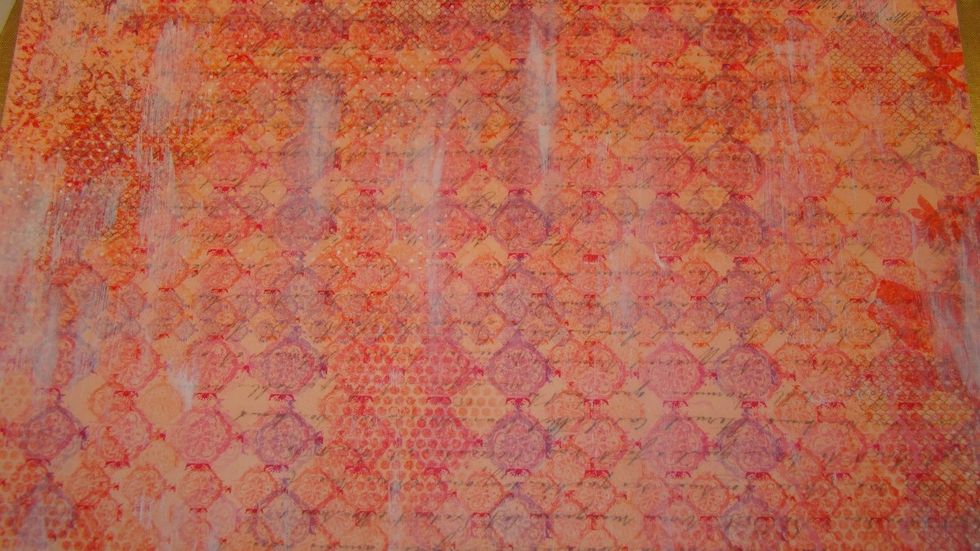 Starting off my background paper was a bit too bright for my layout, so to create a more subtle color i dry brushed white gesso to the surface, this also prepped for other mediums.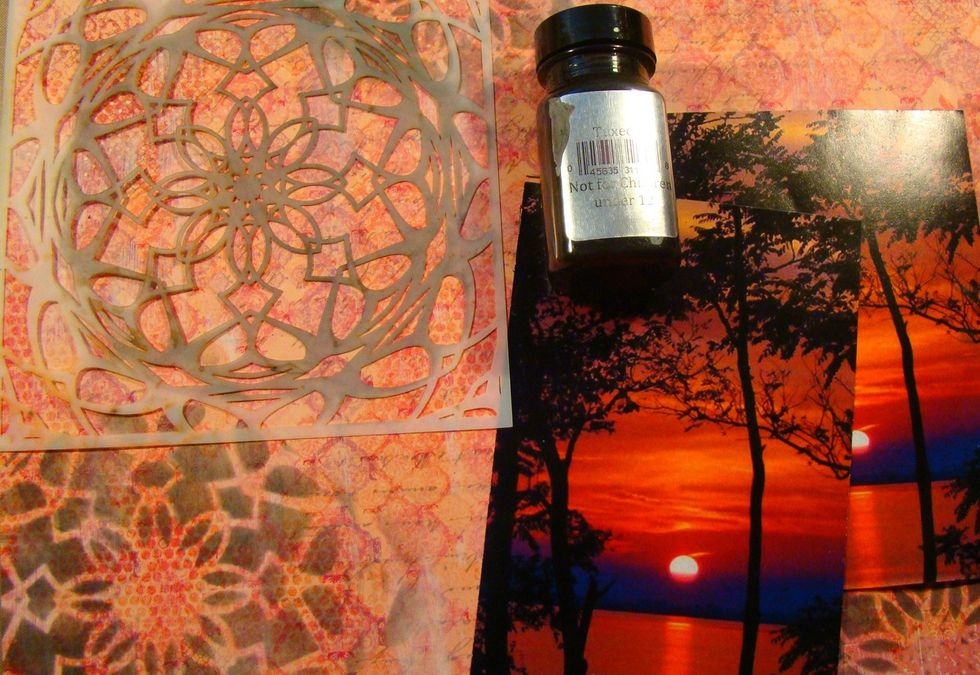 Using a sponge I added my black Tuxedo paint through Meridian stencil.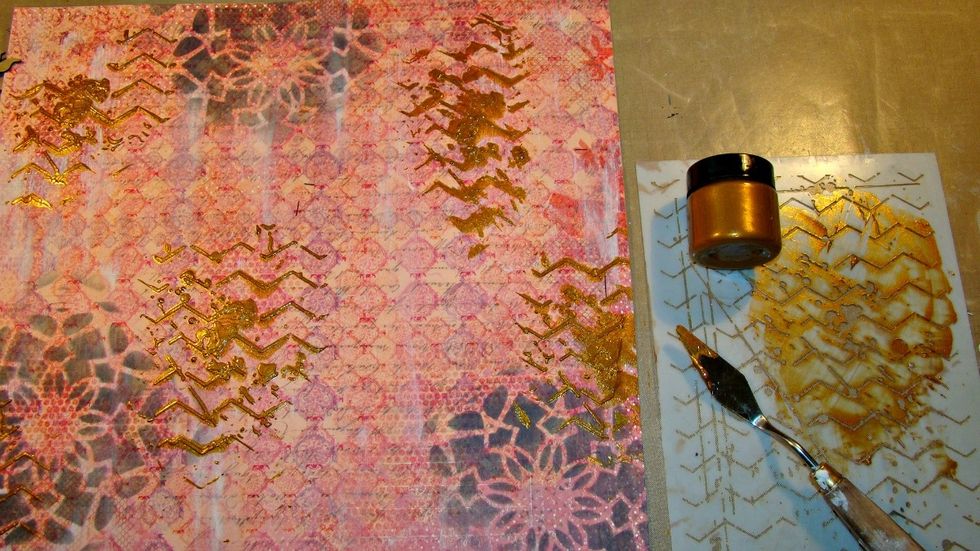 For more color and texture apply your gold texture paste through the Chevron stencil.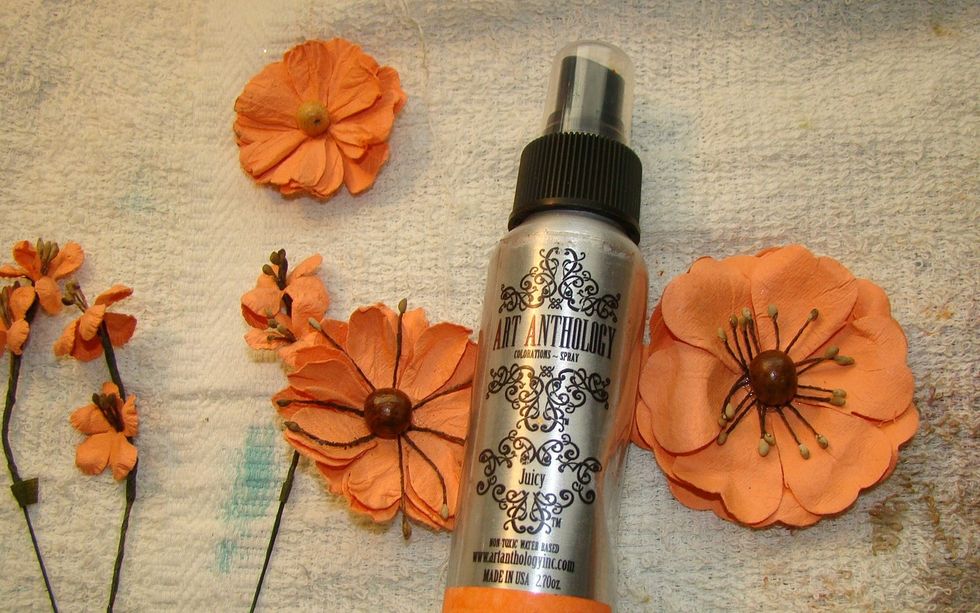 My flowers were a bit too pale and I wanted for vibrancy so I sprayed them with Colorations and also painted on Sorbet and Velvets in coordinating colors. Colored here is Juicy enhanced with Poppy.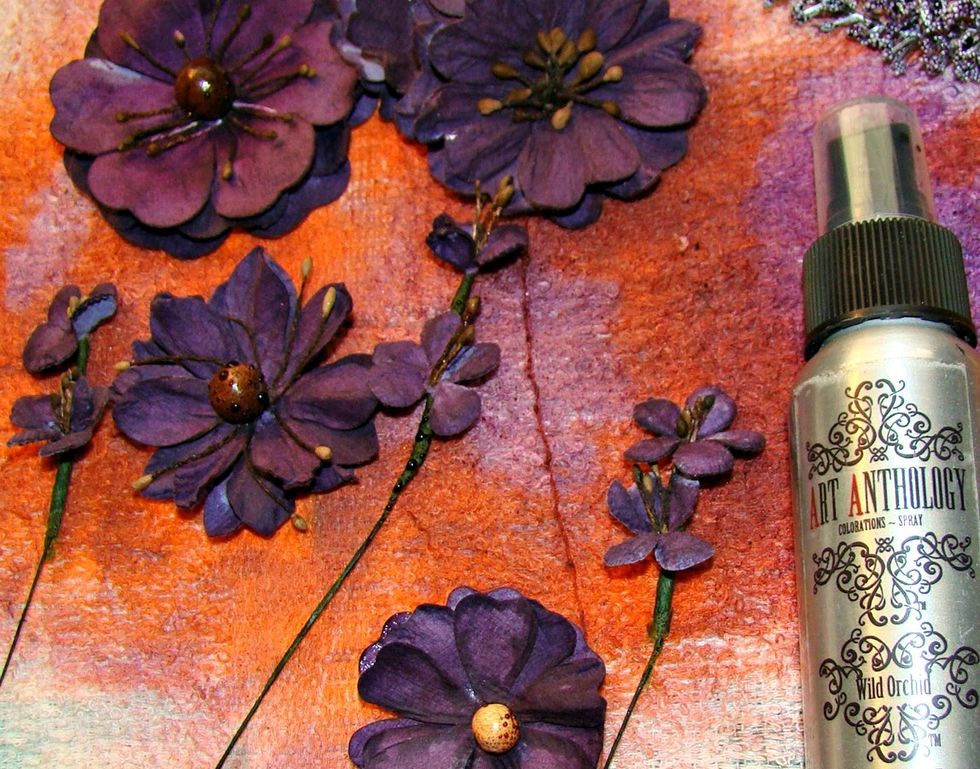 Color here is Plush and Wild Orchid, enhance with Mardi Gras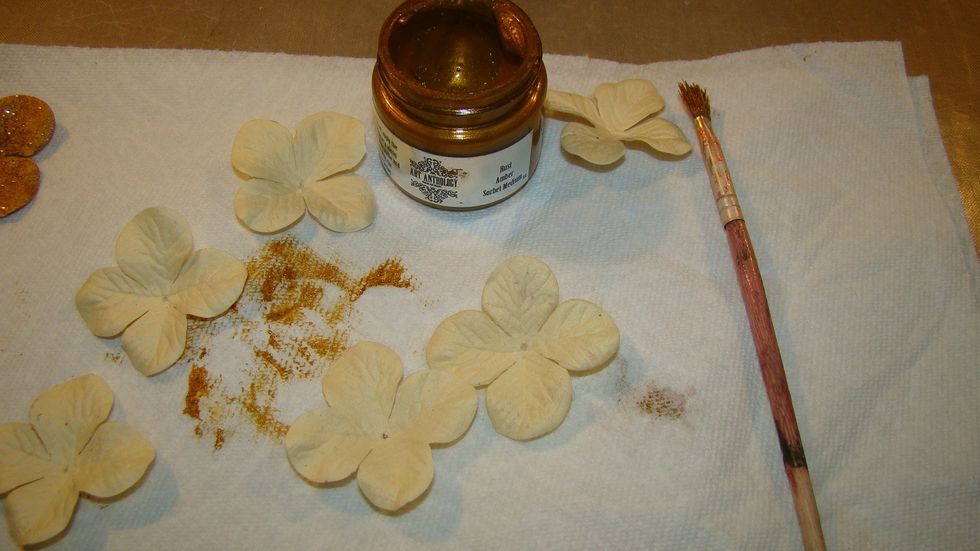 Painted these flowers with the Gold paint from the Rust Texture Set.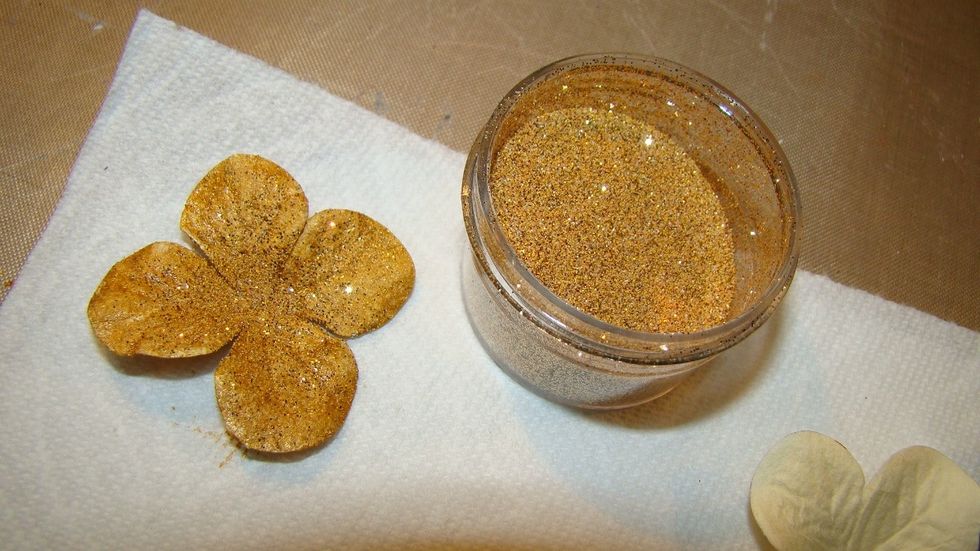 While still wet I applied gold glitter to the petals, then glued several layers together to create flowers.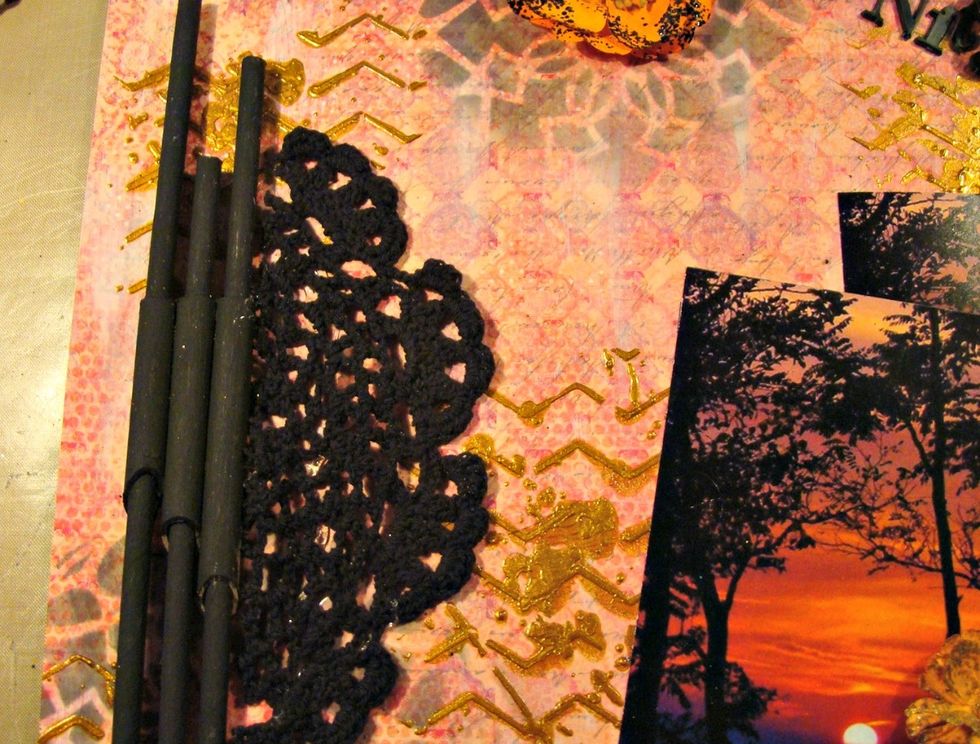 The side of the layout was enhance by taking straws gluing together and painted them with black Tuxedo, glued a piece of black doily to the layout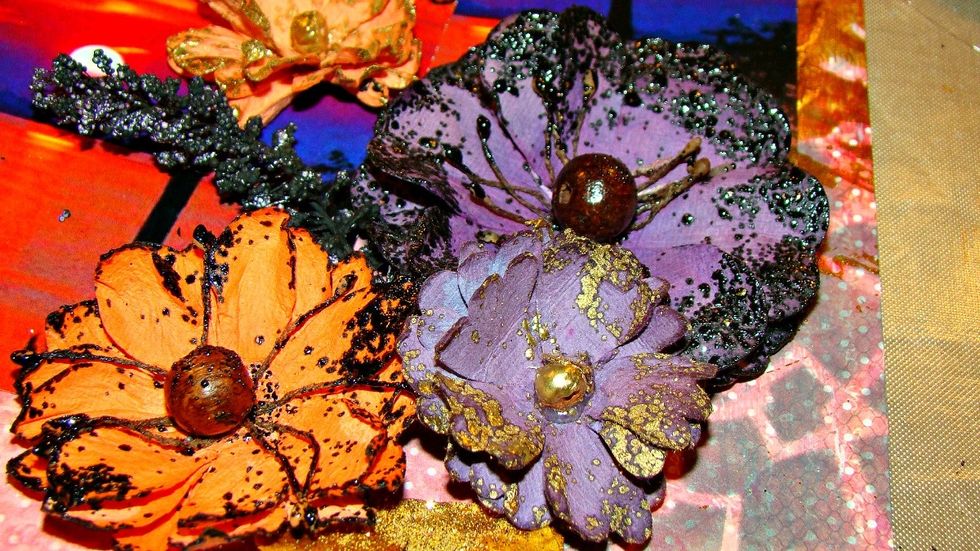 Taking the gold and back paint splatter this on the petals of the flowers to add depth .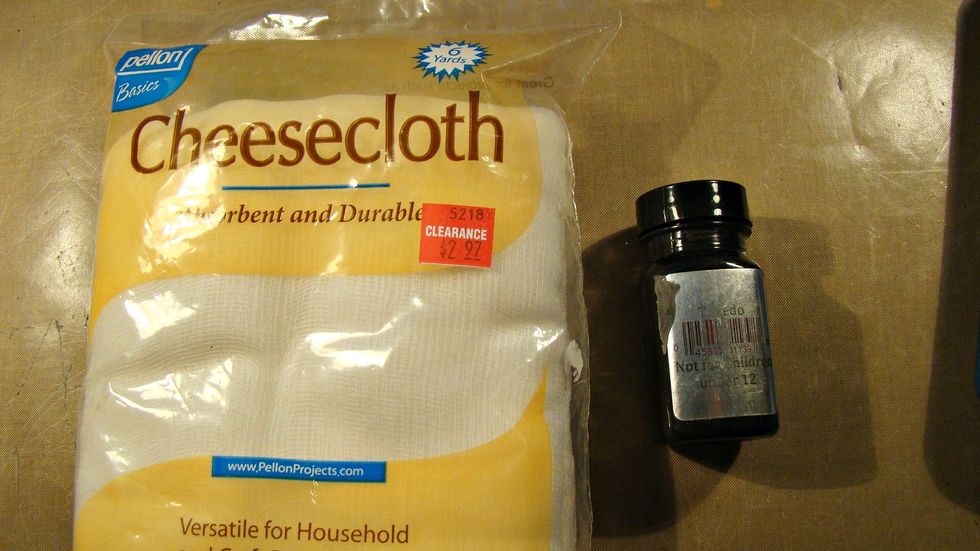 Let's add some more texture, take cheesecloth and water down some Tuxedo black paint and swipe the cheesecloth through the paint and then dry.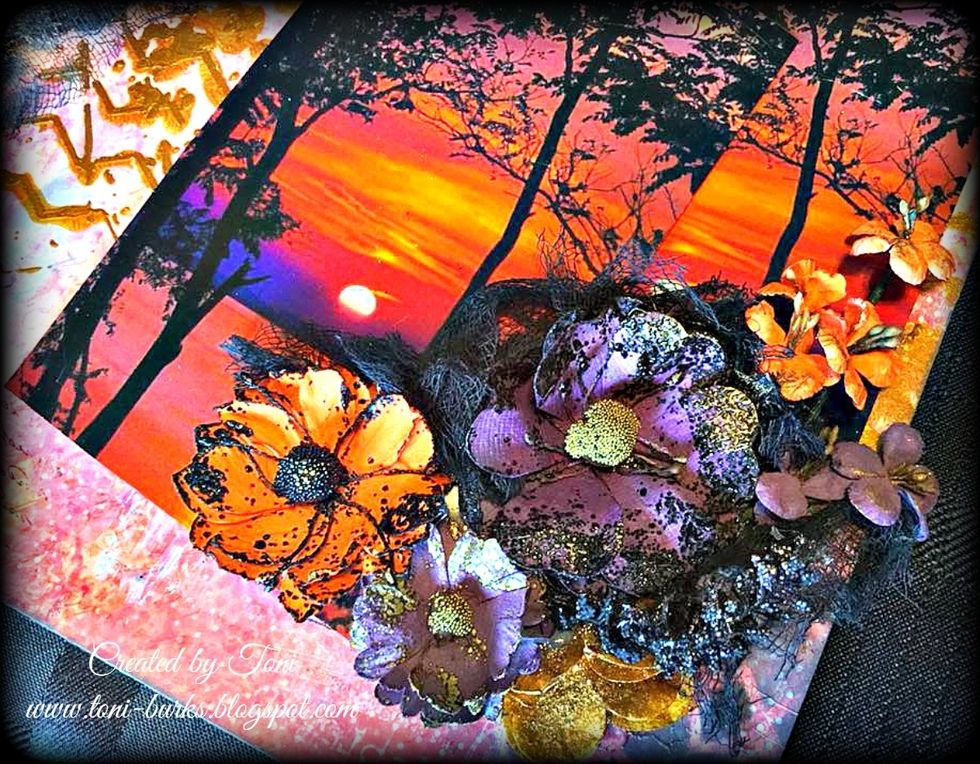 Take pieces of the cheesecloth and add to your flower bunches for filler.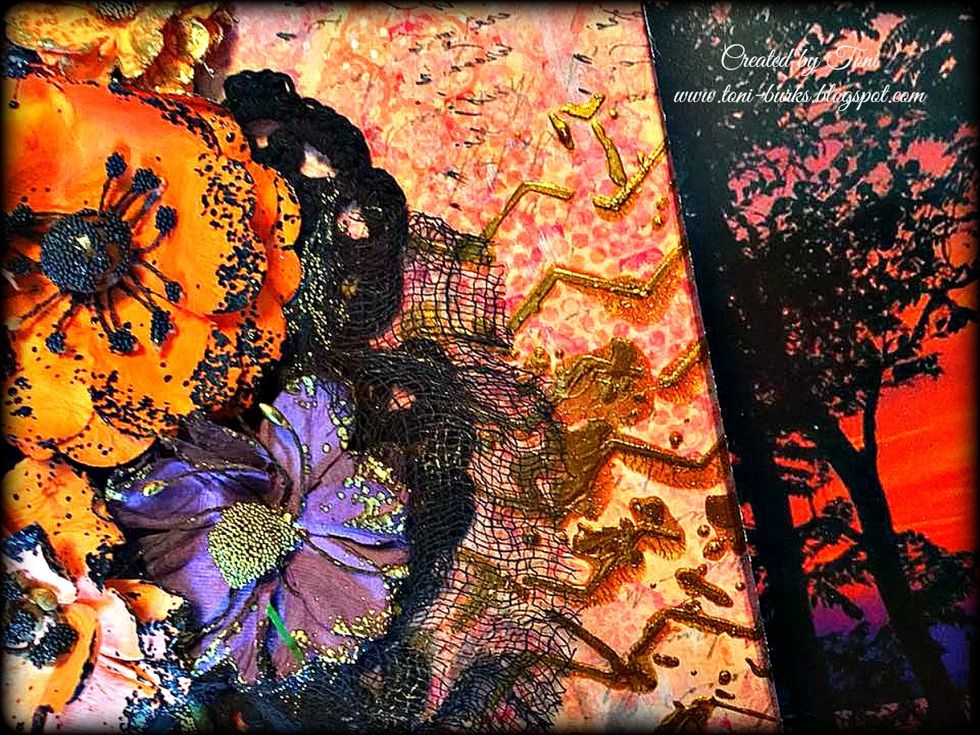 Using glossy accents or your preferred glue, apply prills or seed beeds to the stamens and centers of the flowers.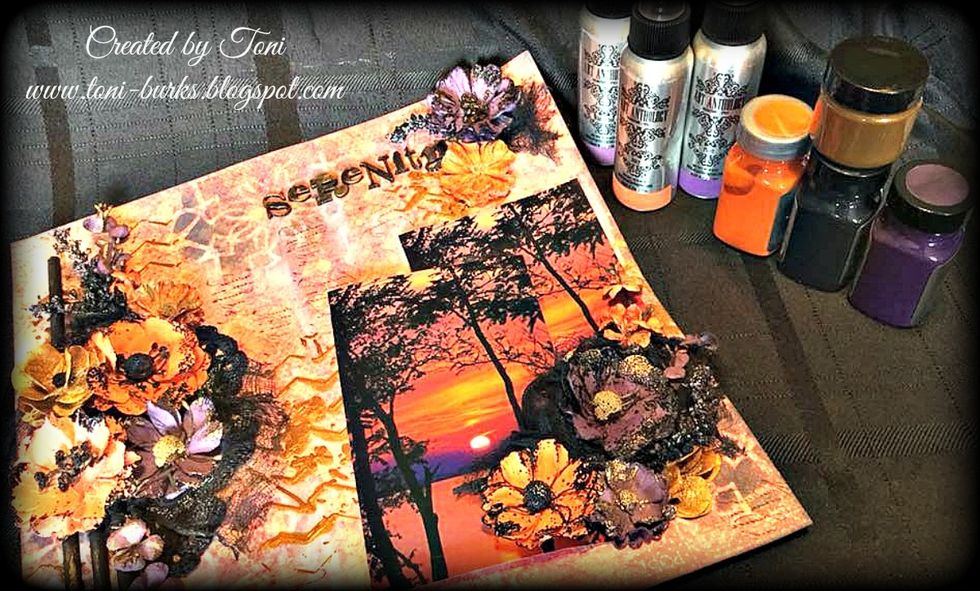 Hope this has provided your with inspiration on altering your embellishments for your projects. To shop for products https://www.artanthology.net/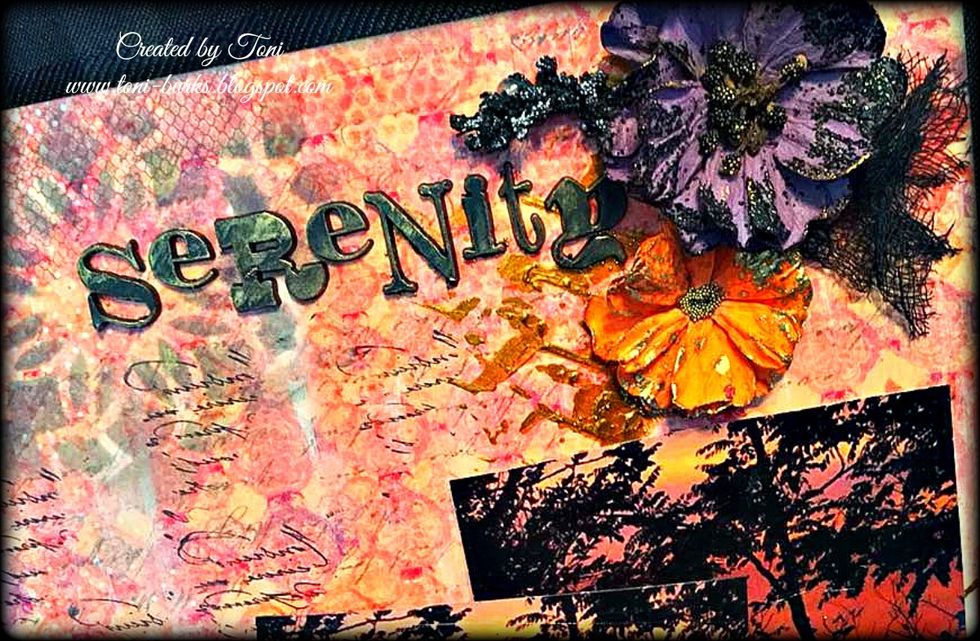 Be sure to follow us at http://artanthologyinc.com/blog/ subscribe to our monthly newsletter @ http://artanthologyinc.com/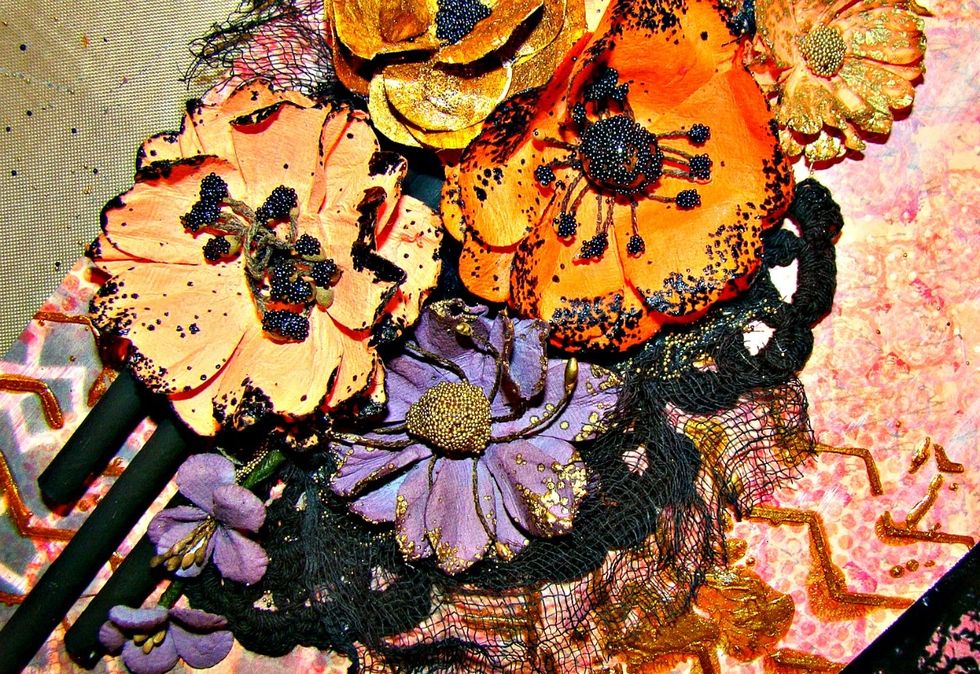 Follow us on Facebook and download your projects to inspire others https://www.facebook.com/groups/741057632686564/ and follow us on https://www.pinterest.com/artanthology/
*Chevron Stencil
*Rust Texture Set
Sorbet- Poppy
Velvet-Mardi Gras, Tuxedo
Colorations-Plush,Wild Orchid, Juciy
*Stencil - Meridian
gesso
scrapbook paper
seed beads
glue
Art Anthology
Art Anthology is a manufacturer of dimensional mediums.\n\nCome chat with us in our Facebook Group: Art Anthology Adventures in Art