Enable Your iPad's "Text to Speech" Feature
7
Launch settings.
Select "General," and scroll down to "Accessibility."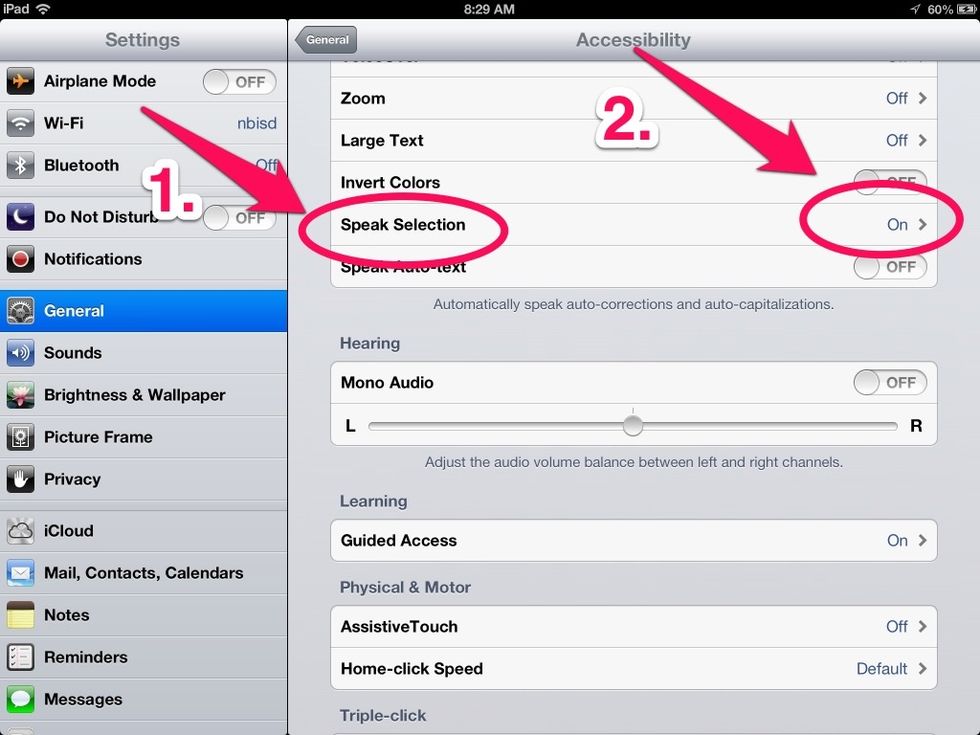 Select "Speak Selection." Slide to "On."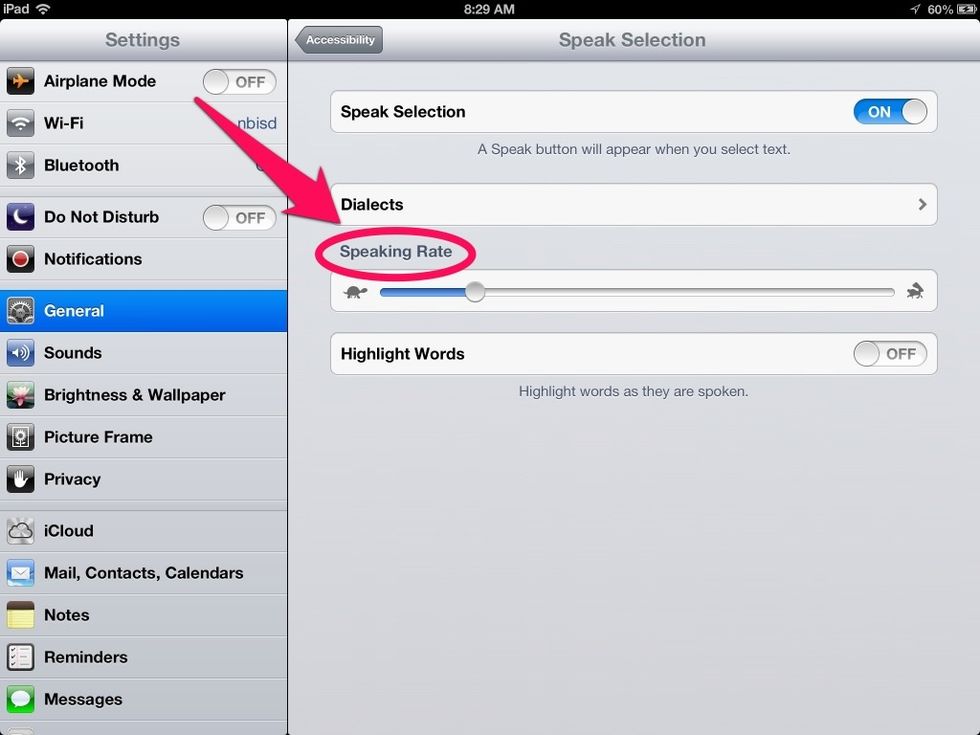 Adjust speaking rate, if needed.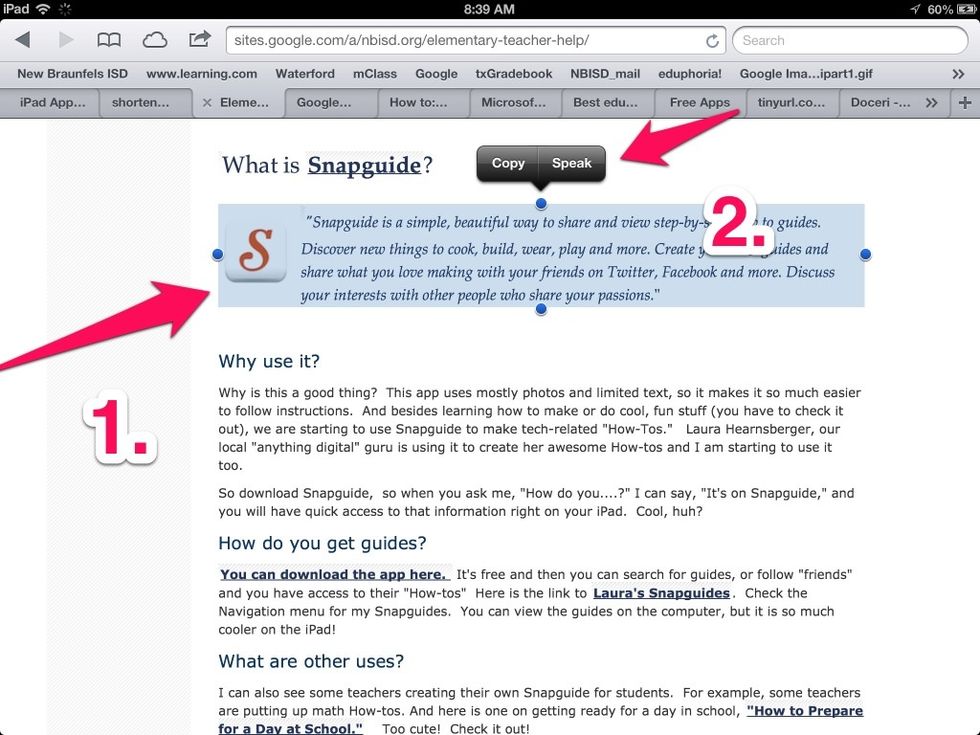 To use, select some text and hold for options. Select, "Speak." This works on websites, ibooks, and other apps with text. I have sent a PDF to iBooks and it worked there too. Have fun!