If you have an iPhone with IOS 6 and Apple TV you can show anything from your device on your HD tv.
2381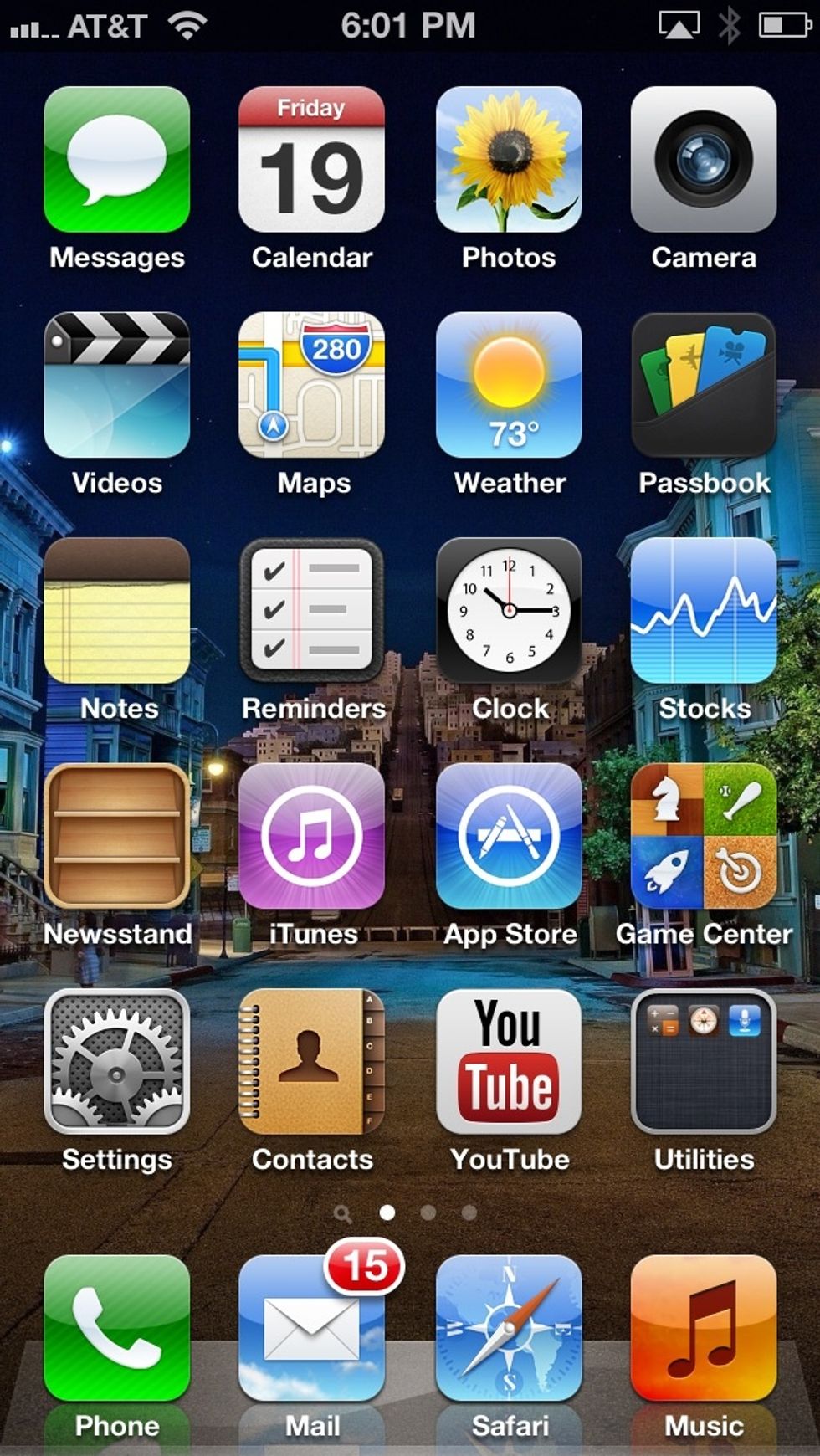 We are in the home screen now.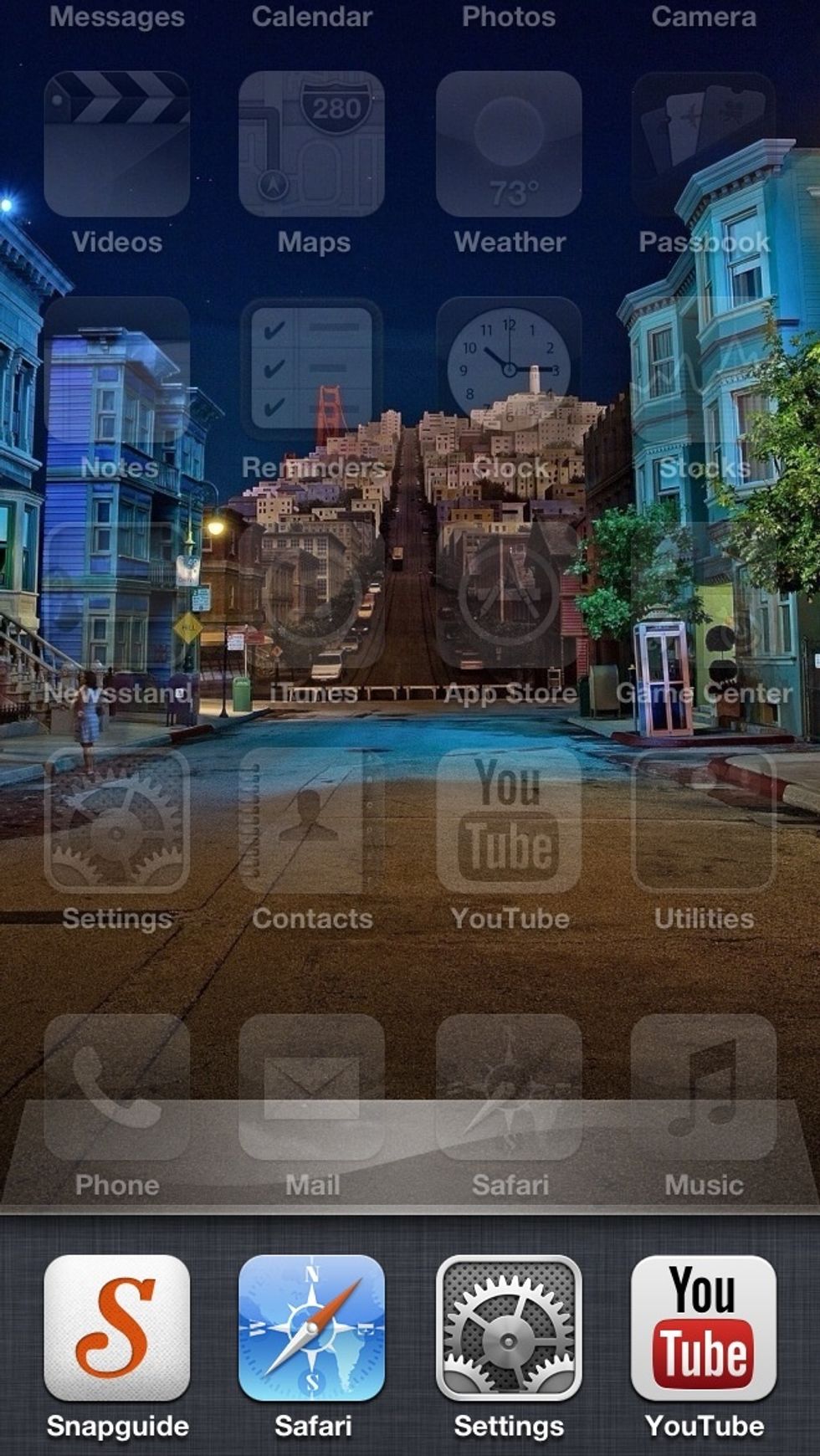 Double click the home button.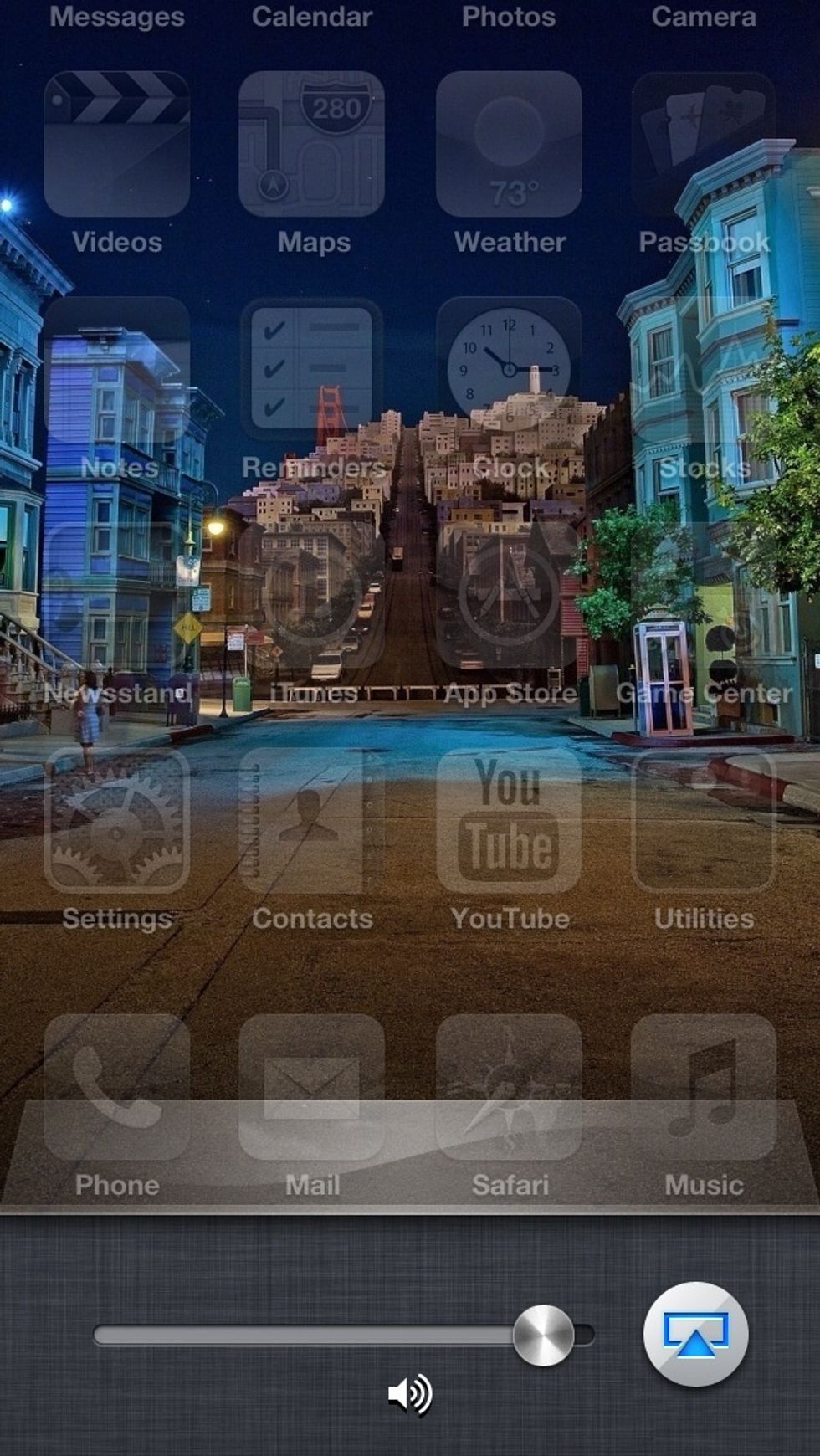 Scroll left until you reach this menu, you can see the up arrow in the square this is the mirror button, click on it.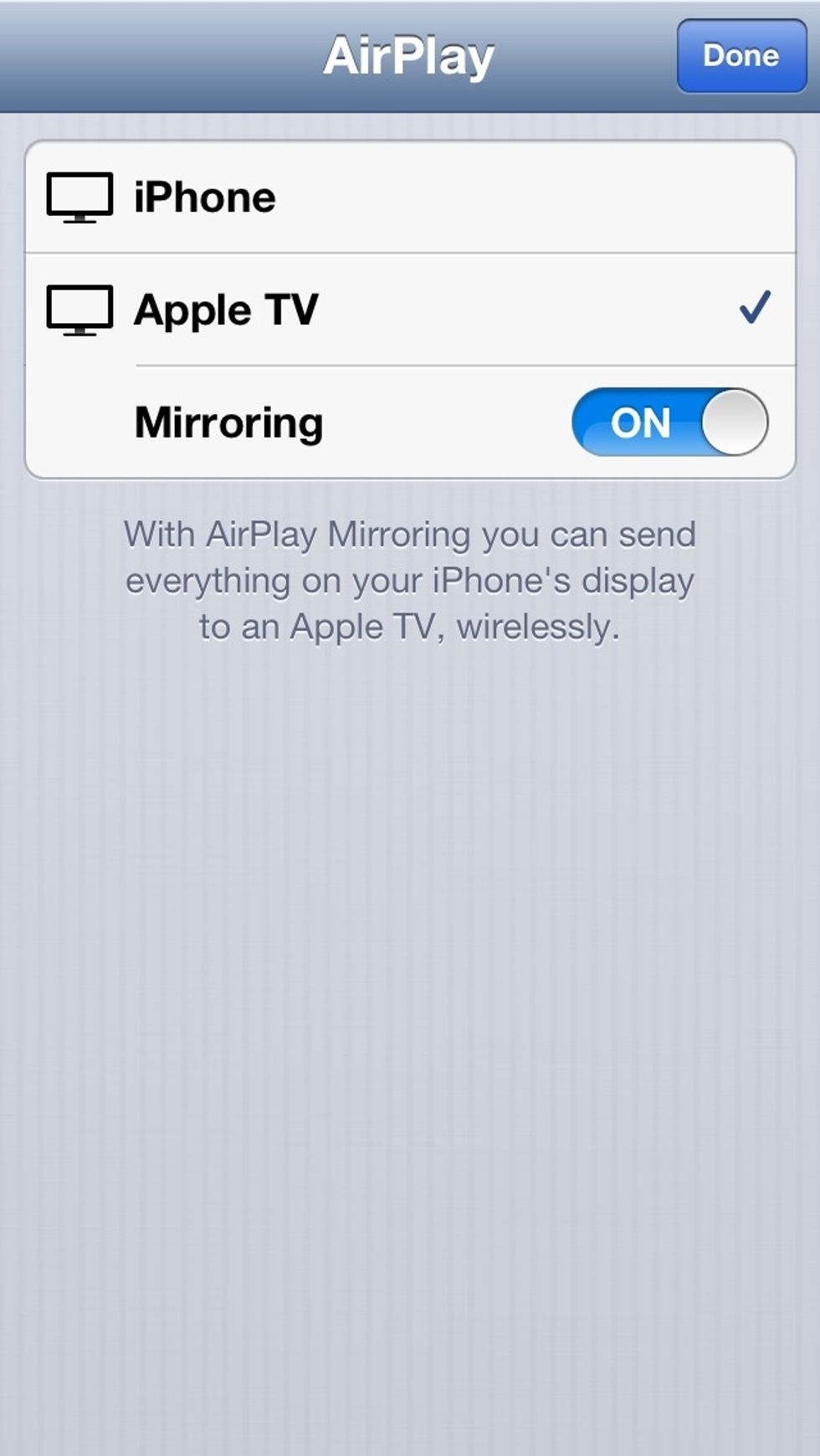 Enable mirroring, you are all set, now remember you have to have an Apple TV connected to your HD TV and connected to iPhone on the same network.
Now everything you see on your iPhone screen will be shown on your TV. Enjoy !
The creator of this guide has not included tools