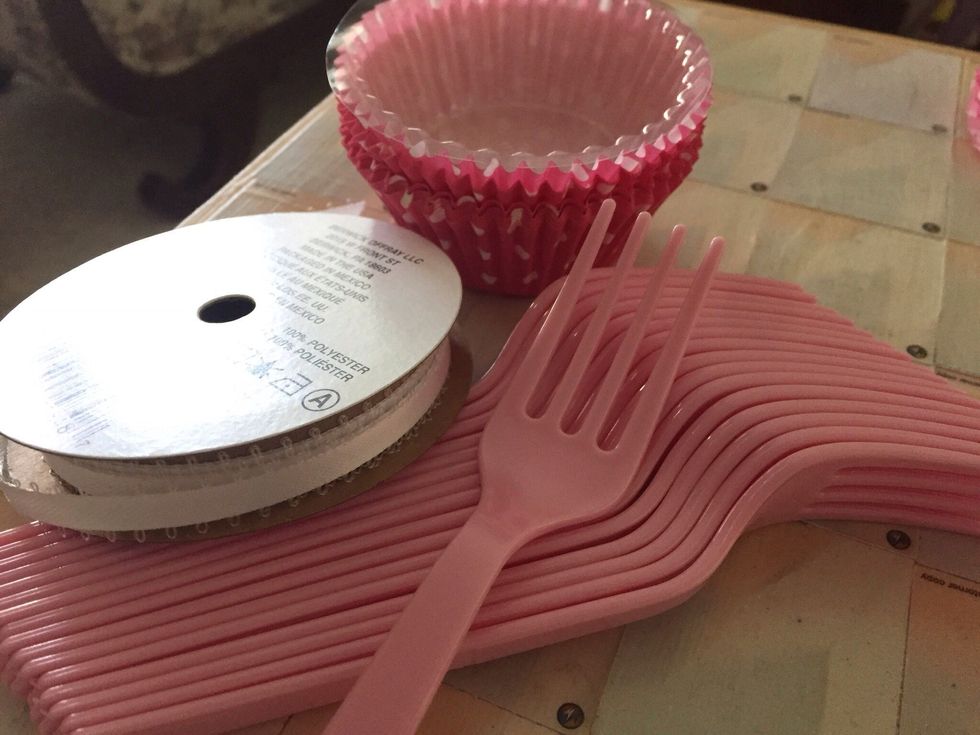 Gather supplies.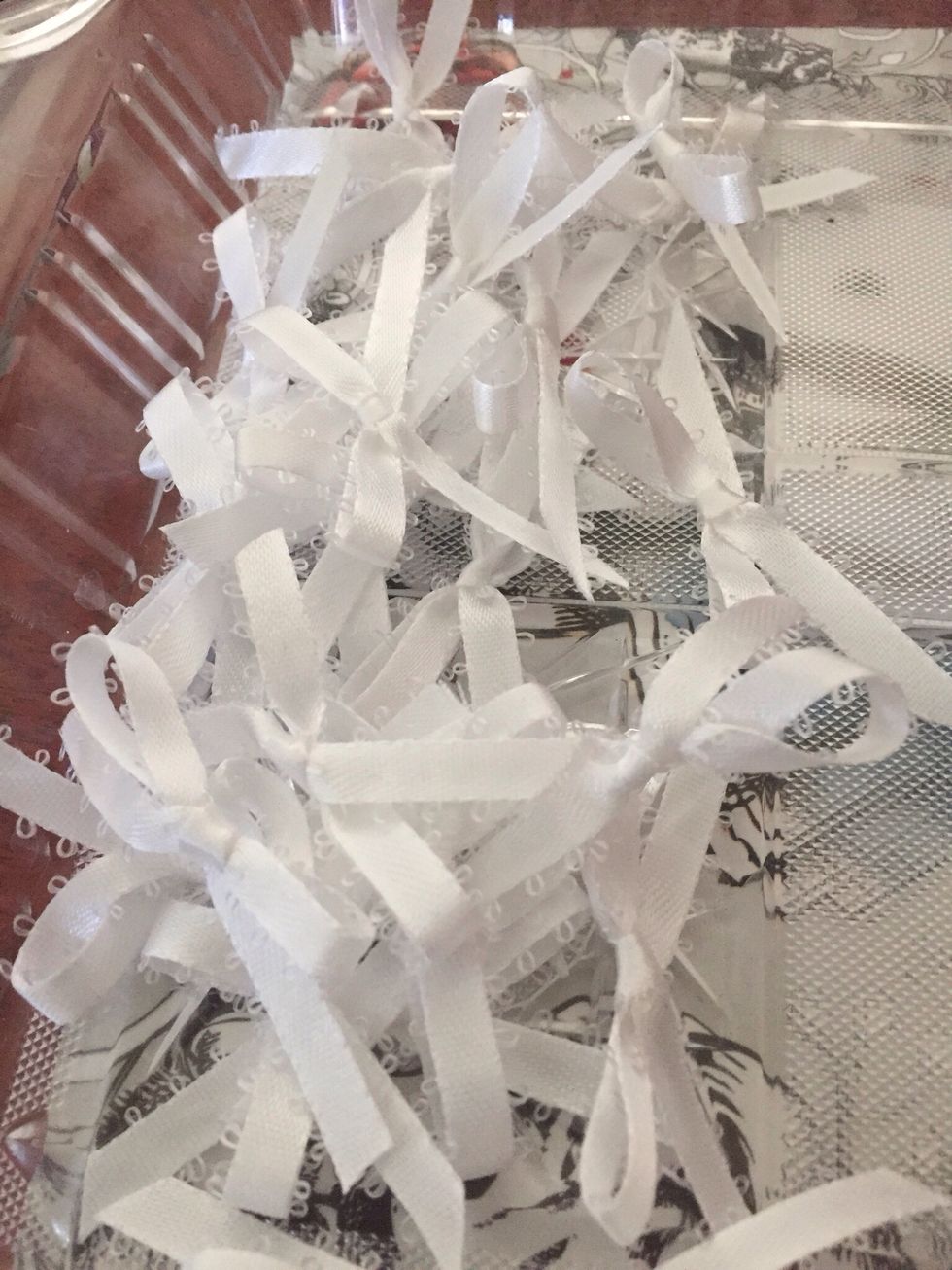 Tie small bows from ribbon, one per fork.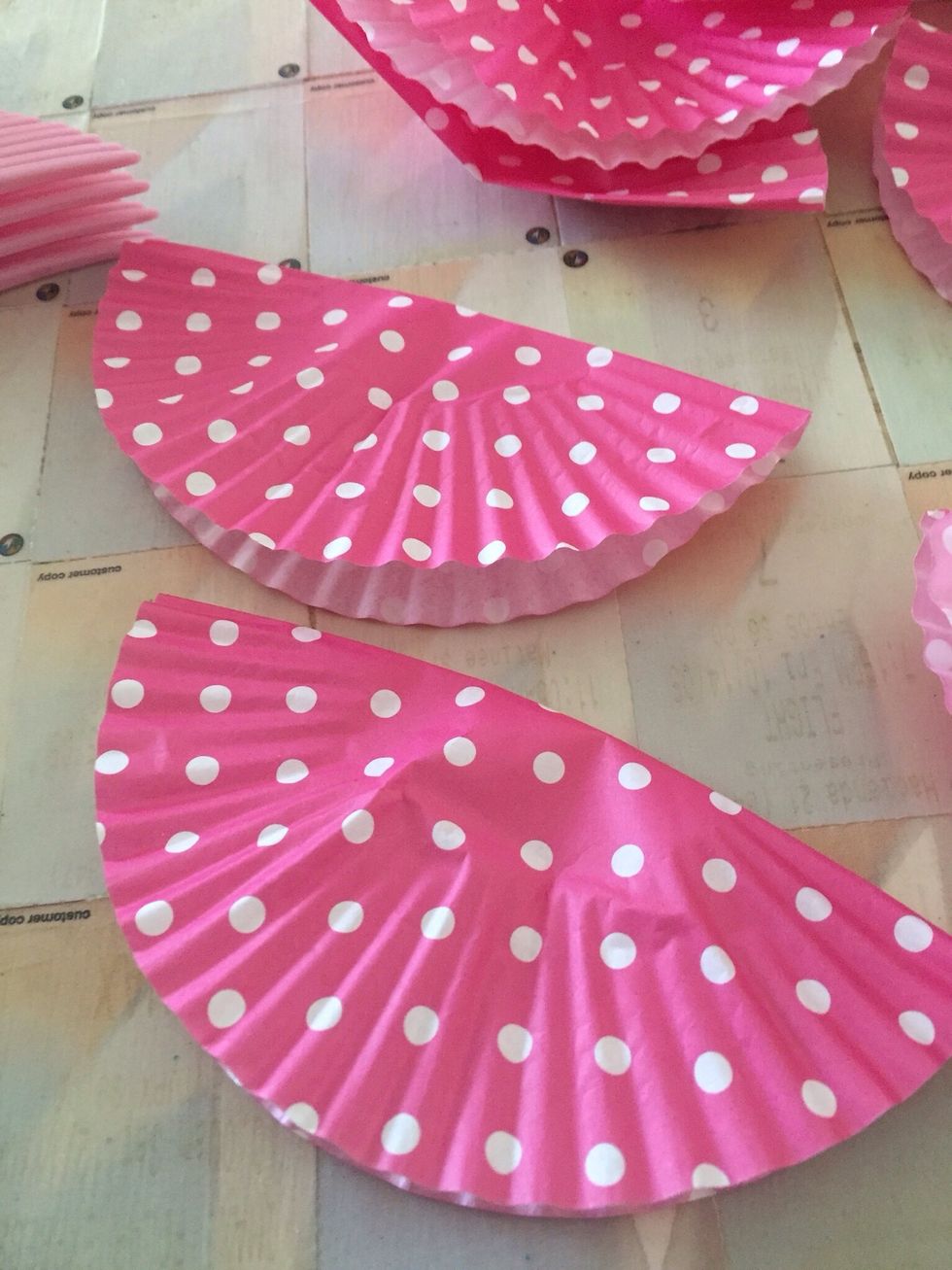 Fold cupcake papers in half.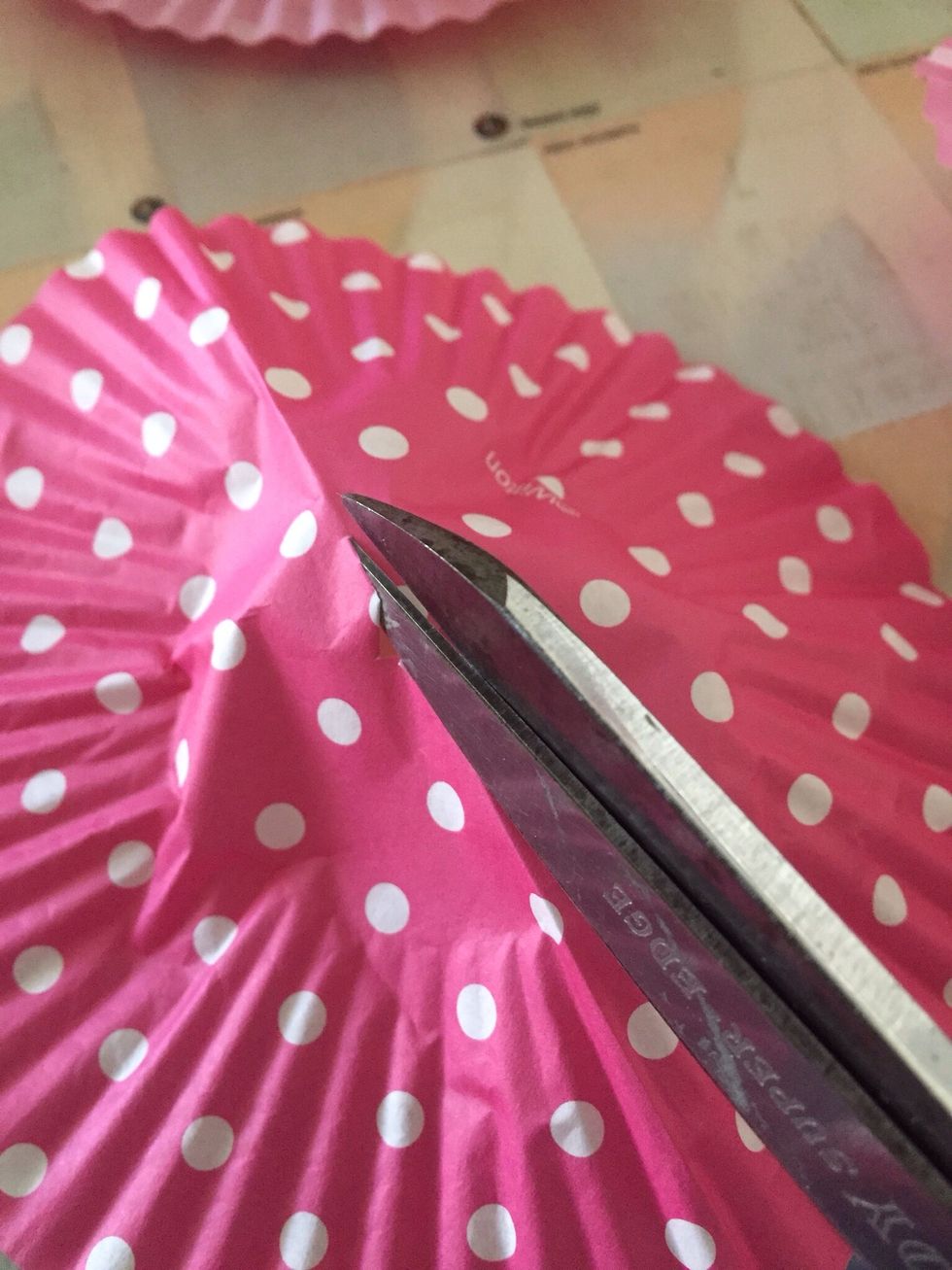 Snip a small slice from middle fold of paper, just big enough for the handle of the fork to slip through.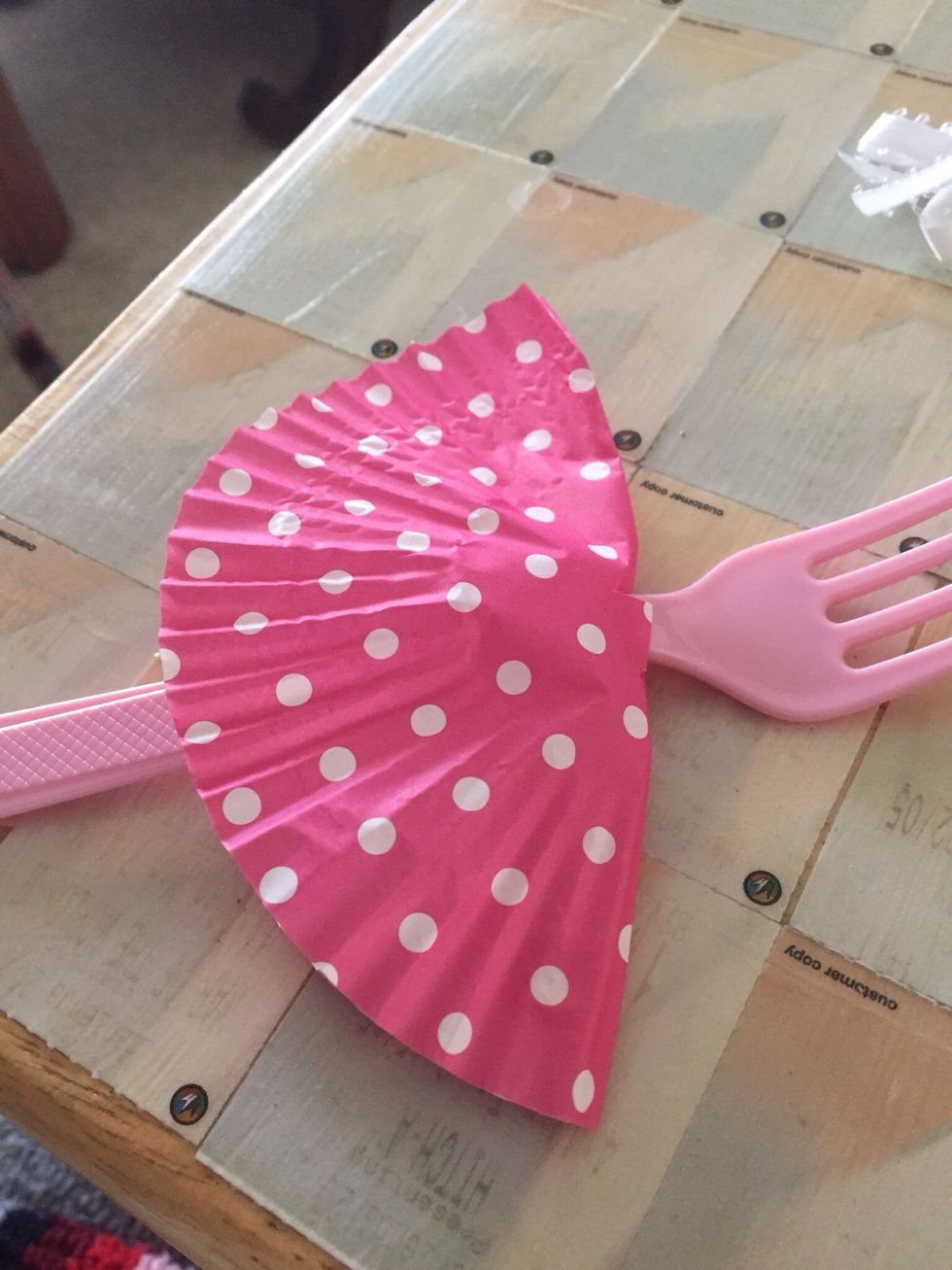 Slip fork through slice...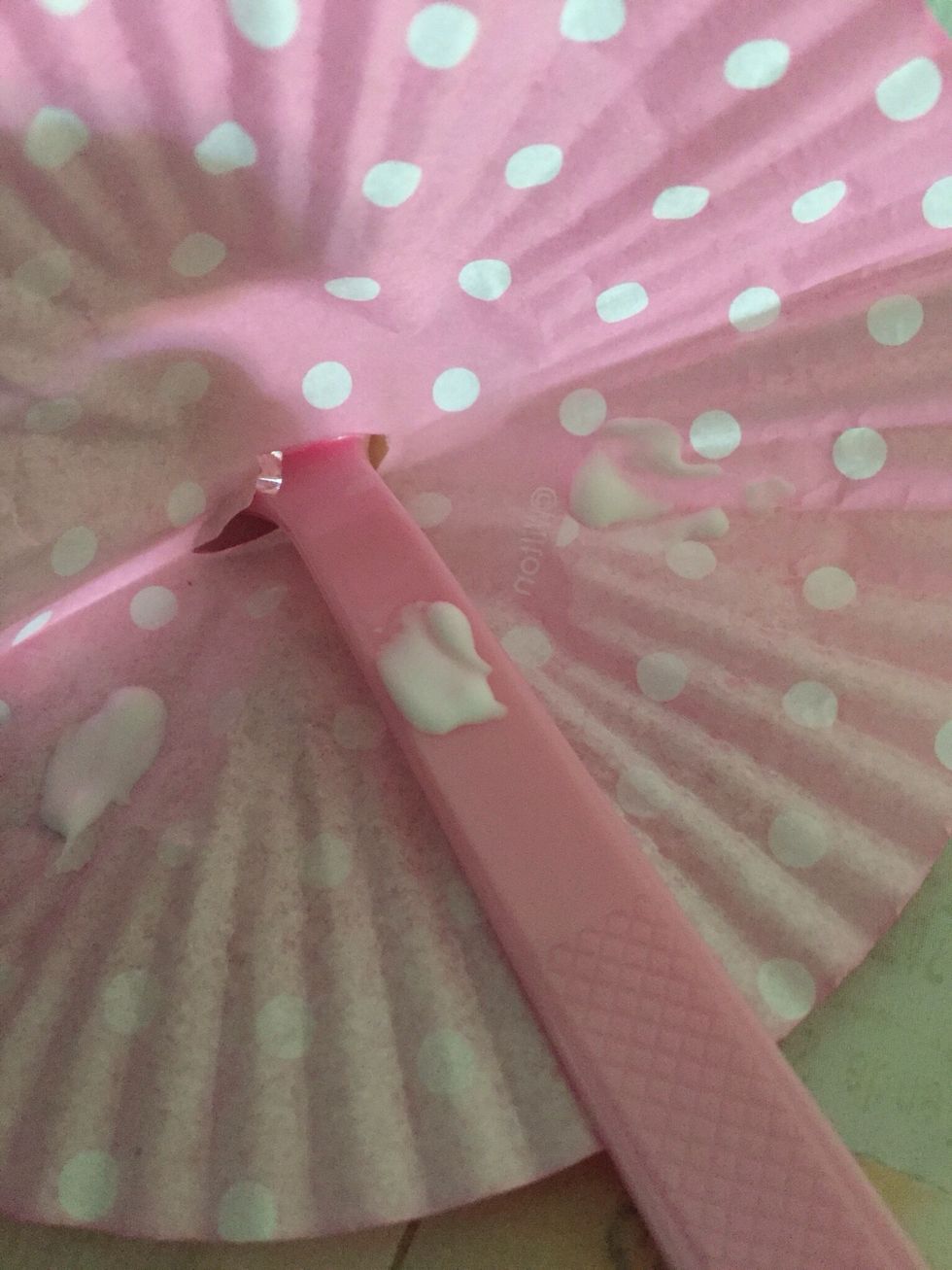 Add a dab of glue on fork and two sides of inside of cupcake paper...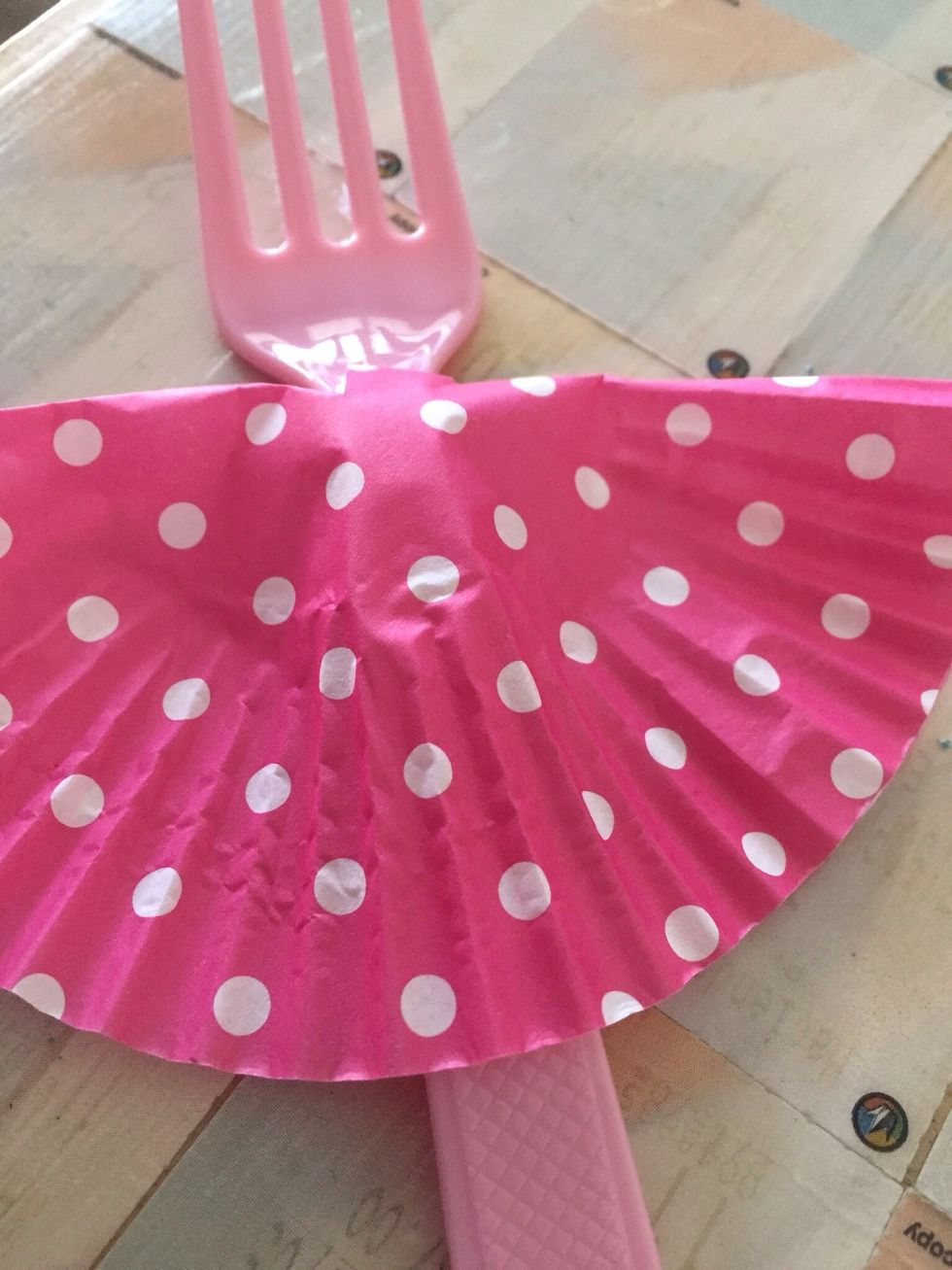 Press down to adhere.
Add drop of glue at top of cupcake paper...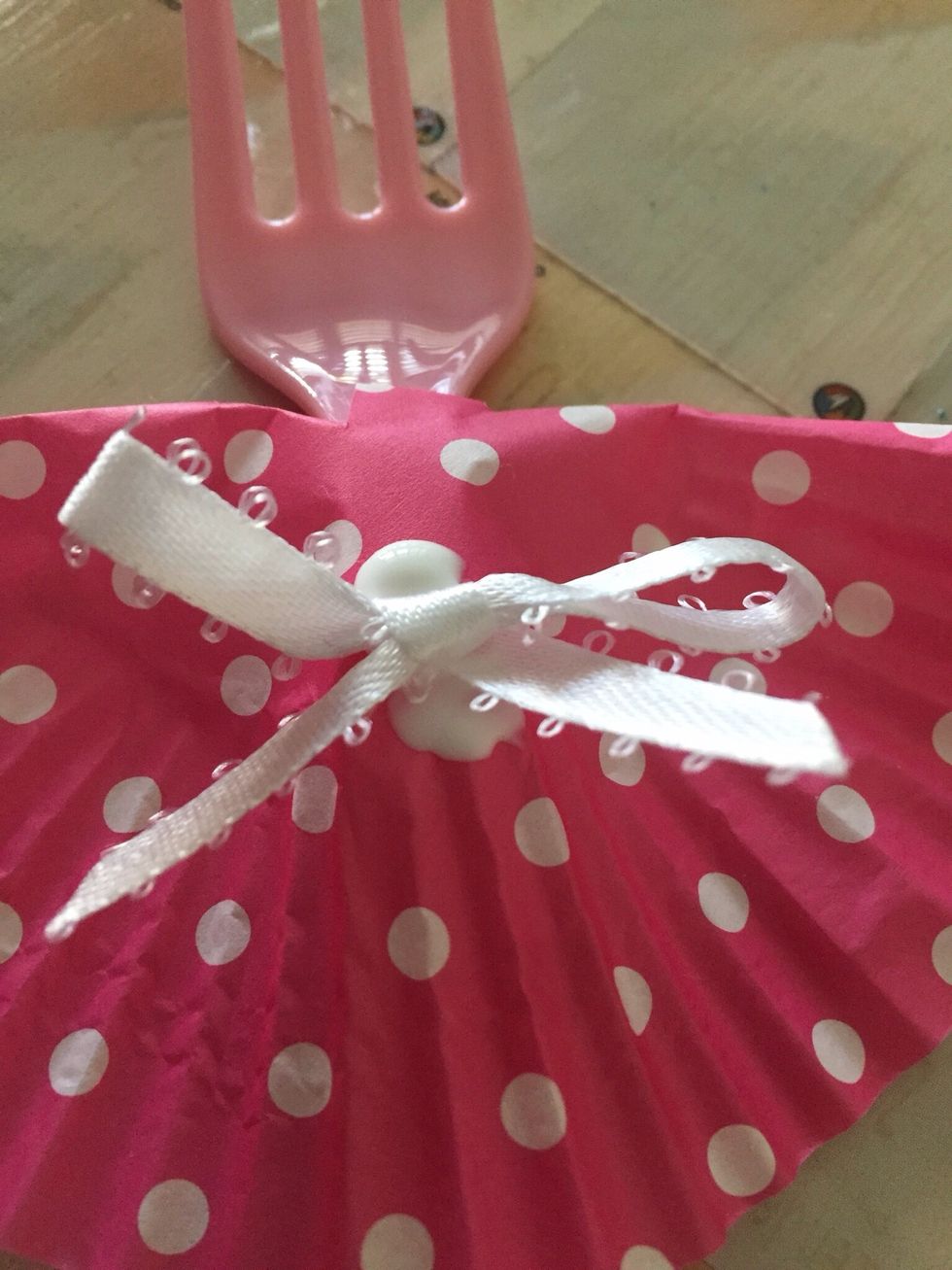 Adhere ribbon.
Where's the cake?!
Plastic forks
Cupcake papers to match forks
Ribbon to match
Tacky glue