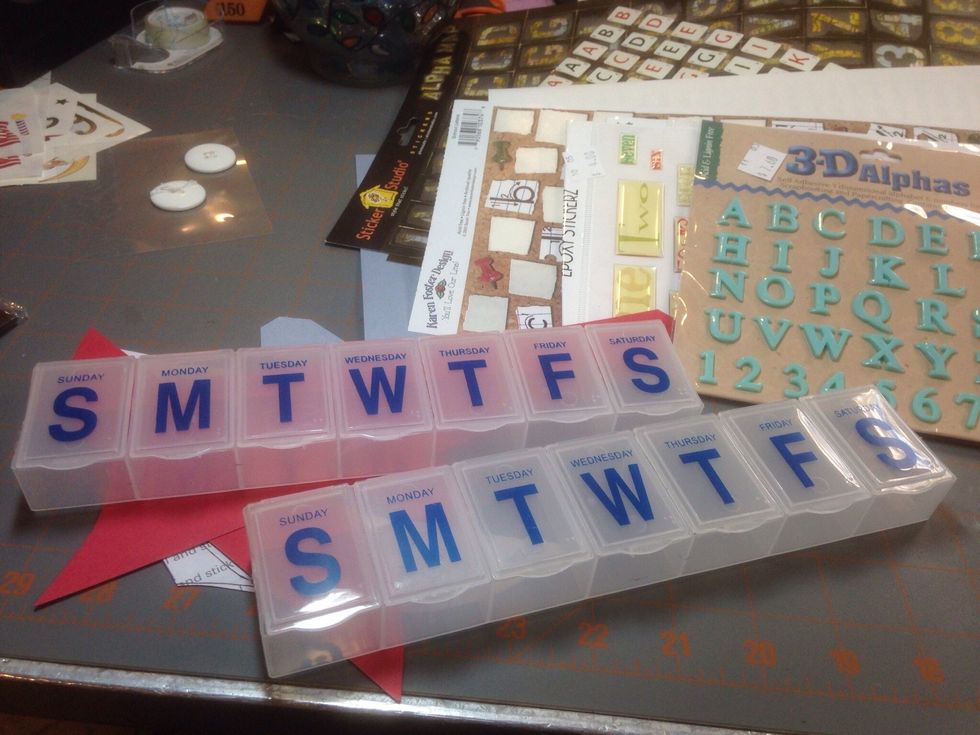 Gather supplies. Use a smooth top rather than embossed, as paper will stick easier.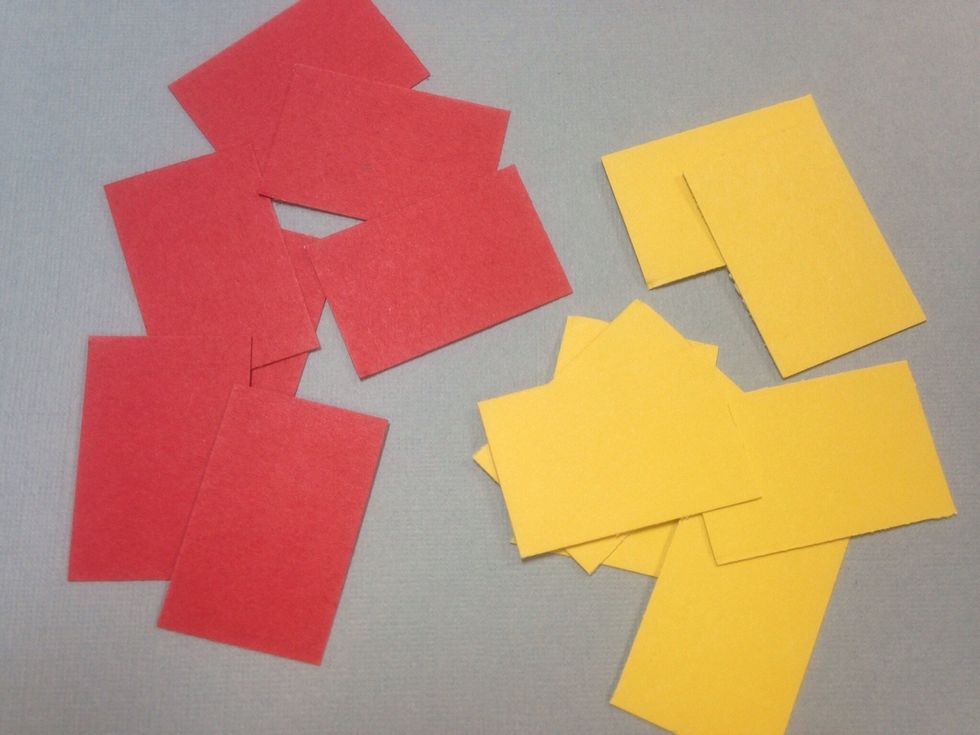 Cut squares of paper into 1 x 1 1/2 inches. You will need 14 squares for each box. I used adhesive backed paper, which made it easy to stick down.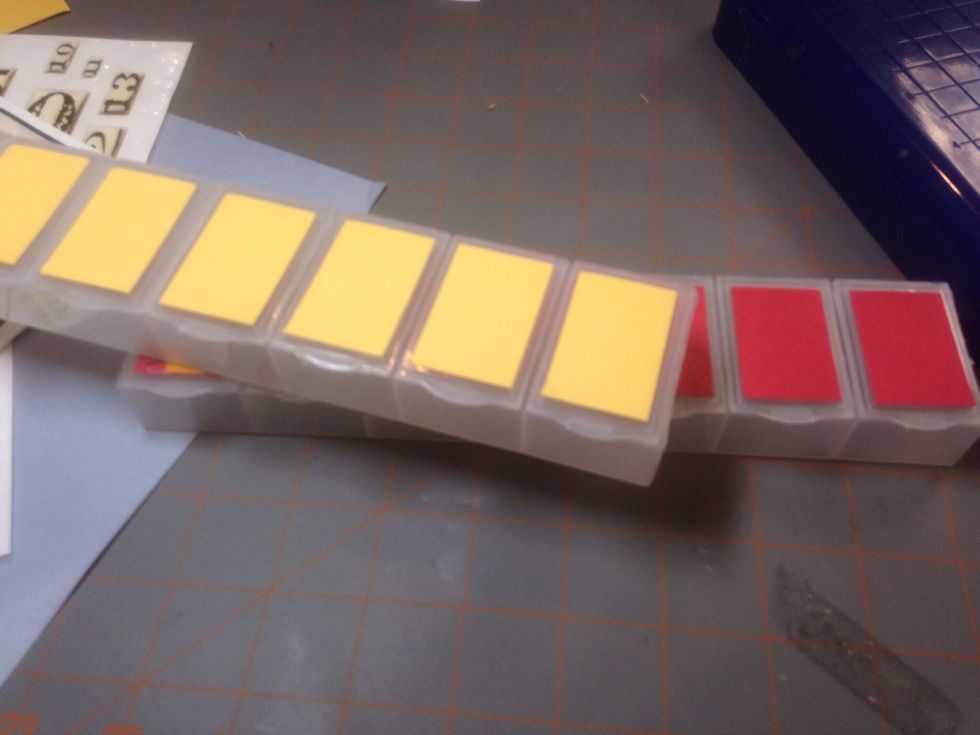 Attach to top of boxes.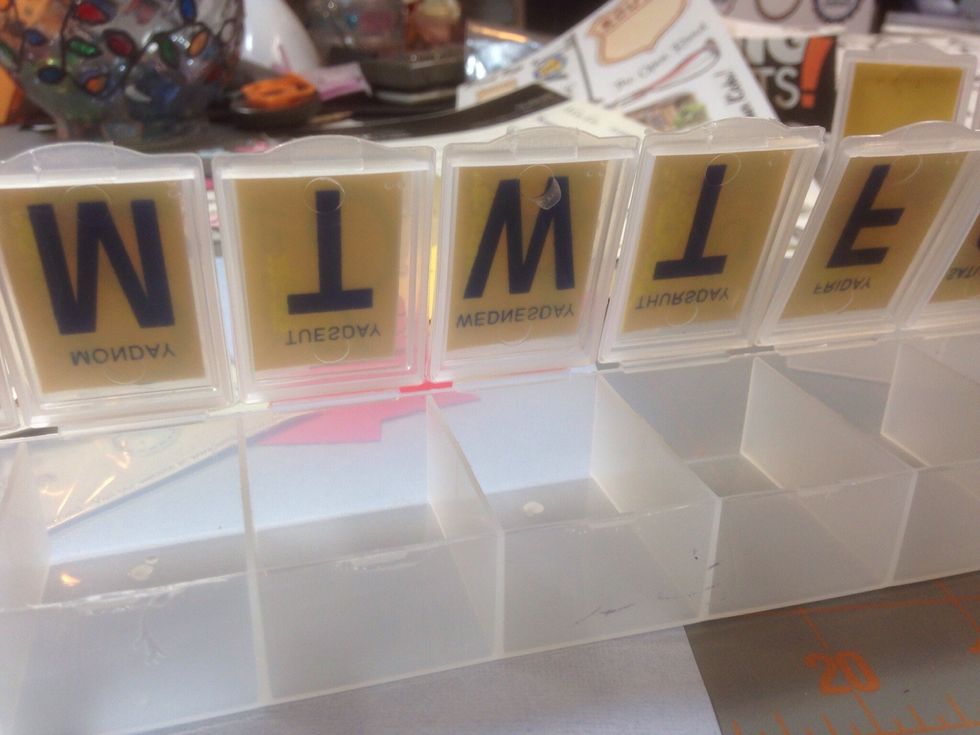 You will need to attach squares to the inside lids also.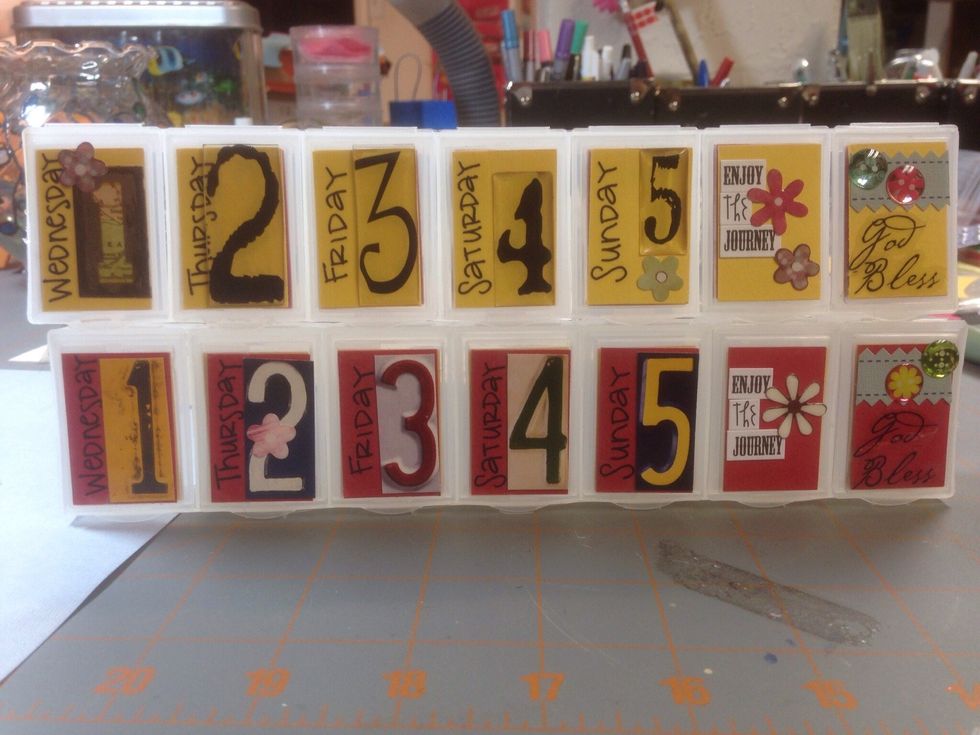 Embellish. (My daughter & her friend were going on a College Tour for five days. She left on a Wednesday, so that was the day I started with.)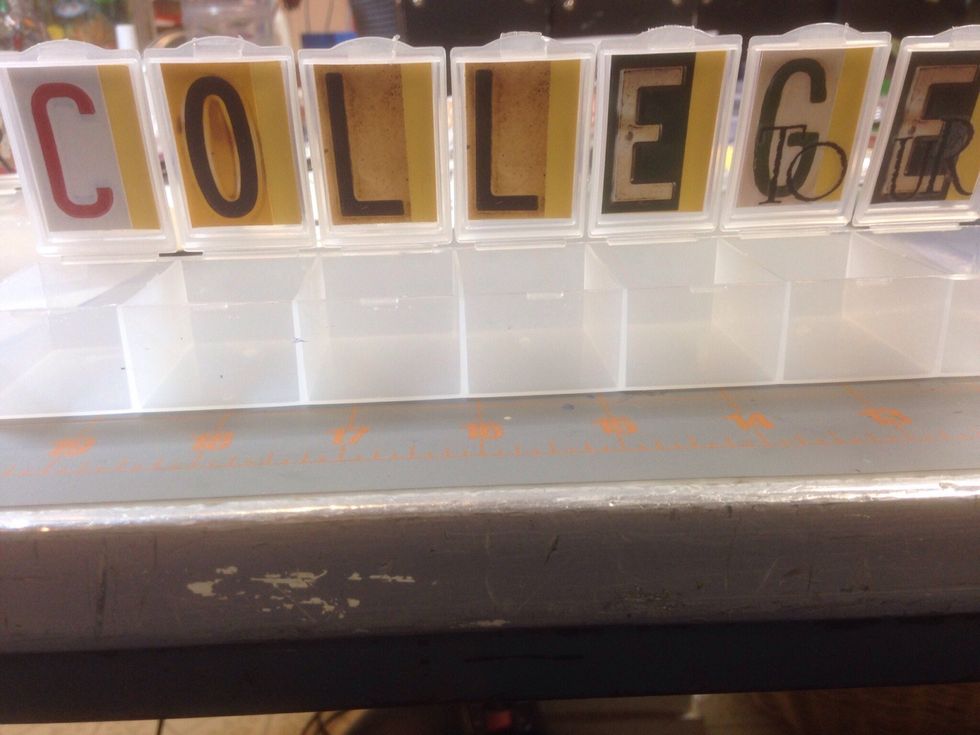 On the inside lid I spelled out 'College Tour' using stickers.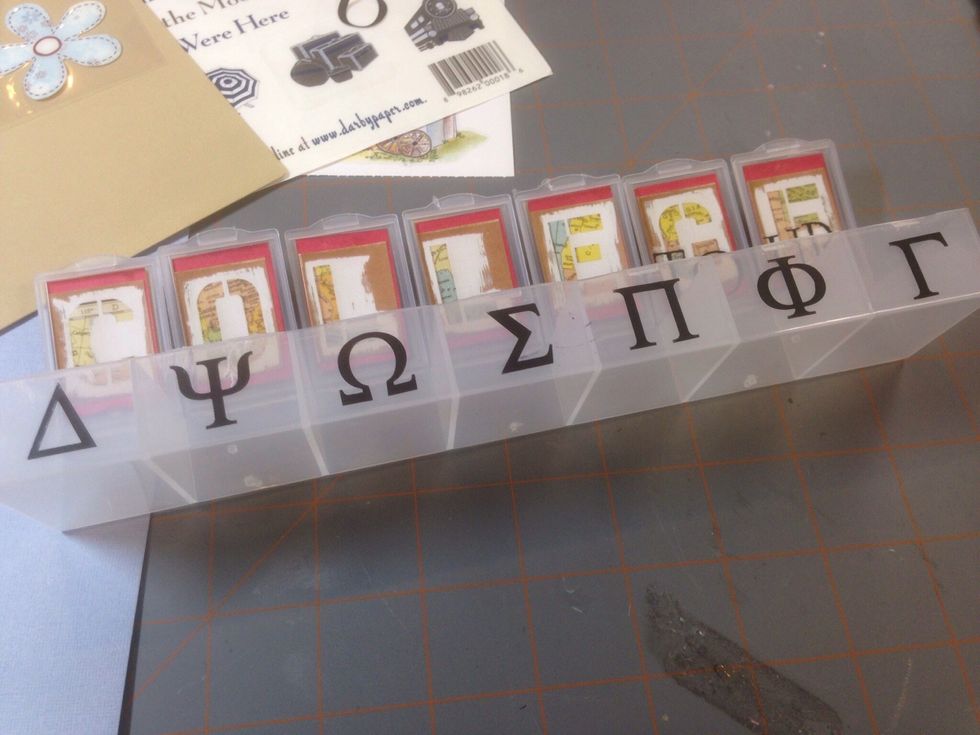 Since this was a College Tour, I added some Greek letters for fun!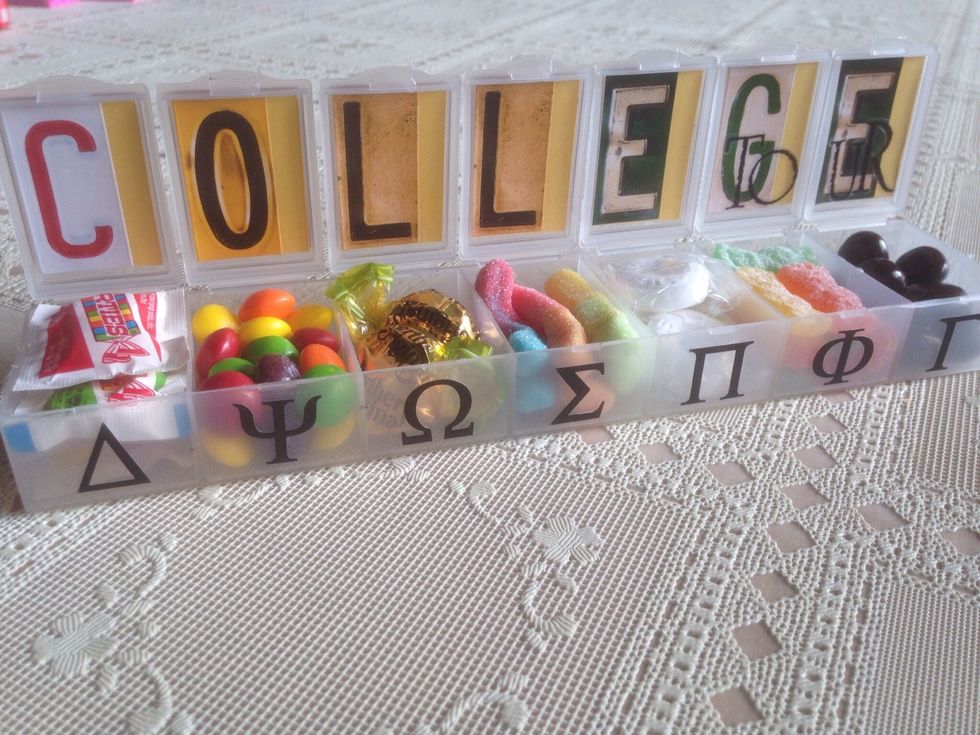 Now, fill them up with treats.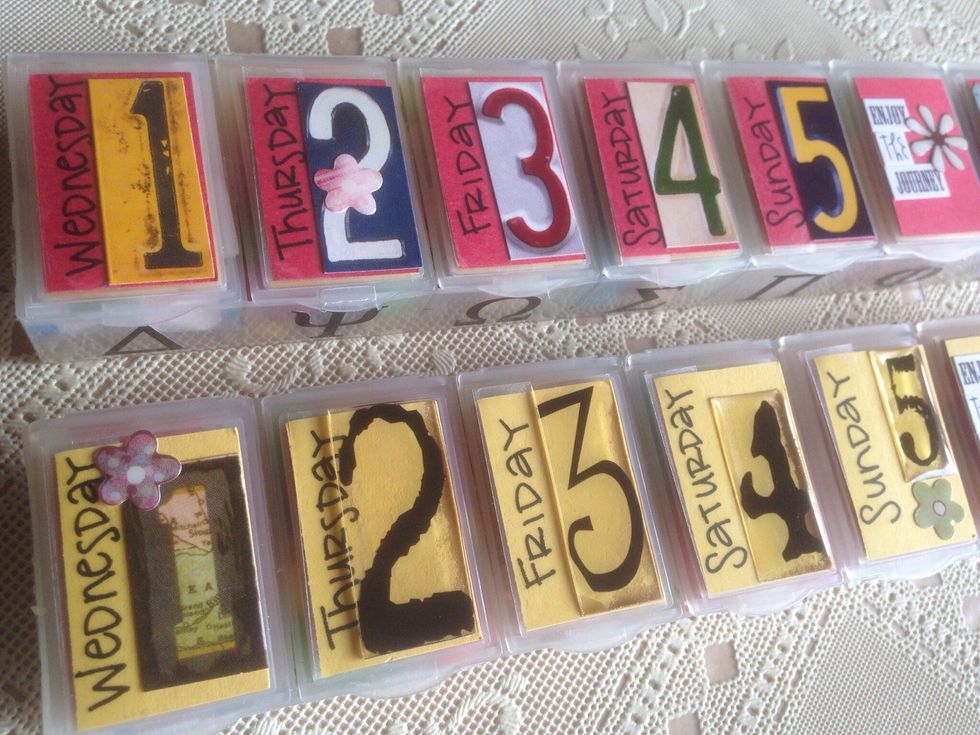 Make sure you close lids tight.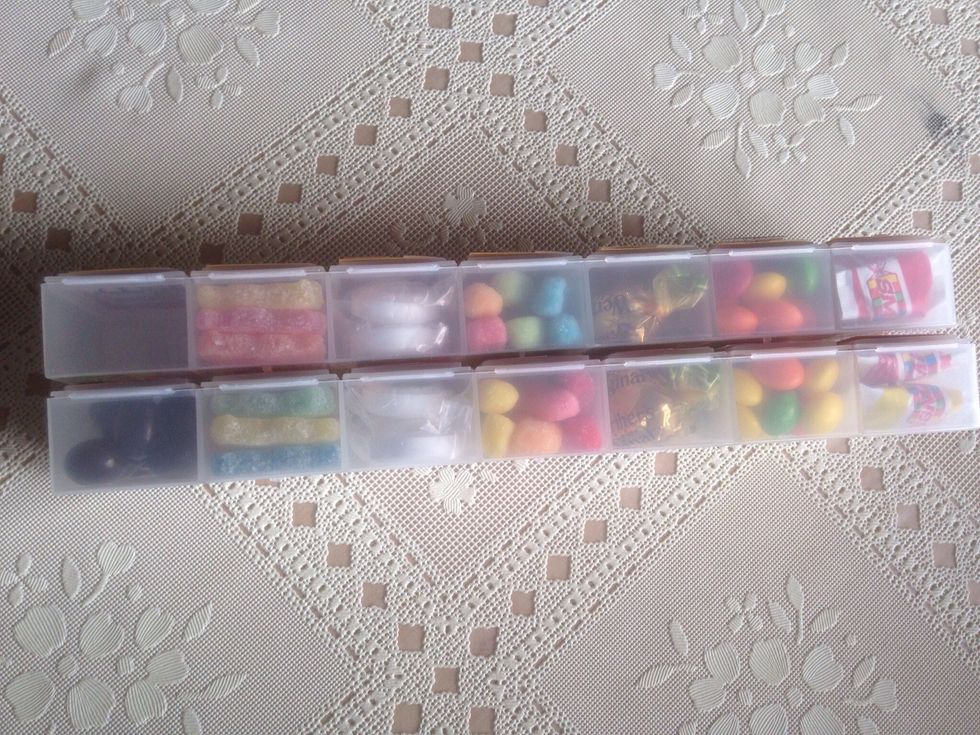 Sweet!
Seven day pill box
Paper, embellishments, stickers
Adhesive
Candy, treats to fill box