How to embellish a french twist
Level 2/Senior Stylist Sabrina wanted to take a classic updo and add a little something that she already had to accessorize the style. Perfect for the holiday season!
14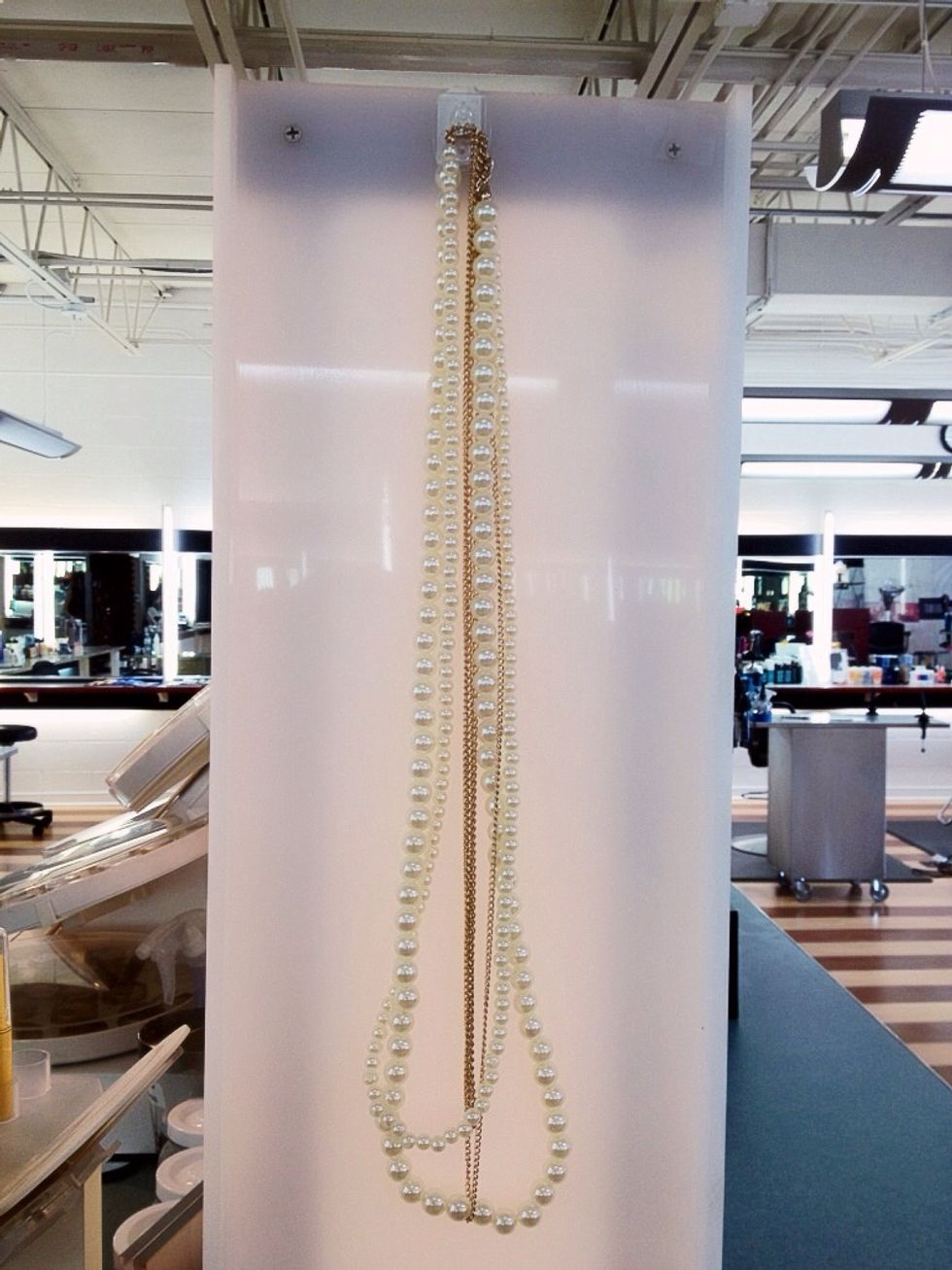 Select the necklace you want to use.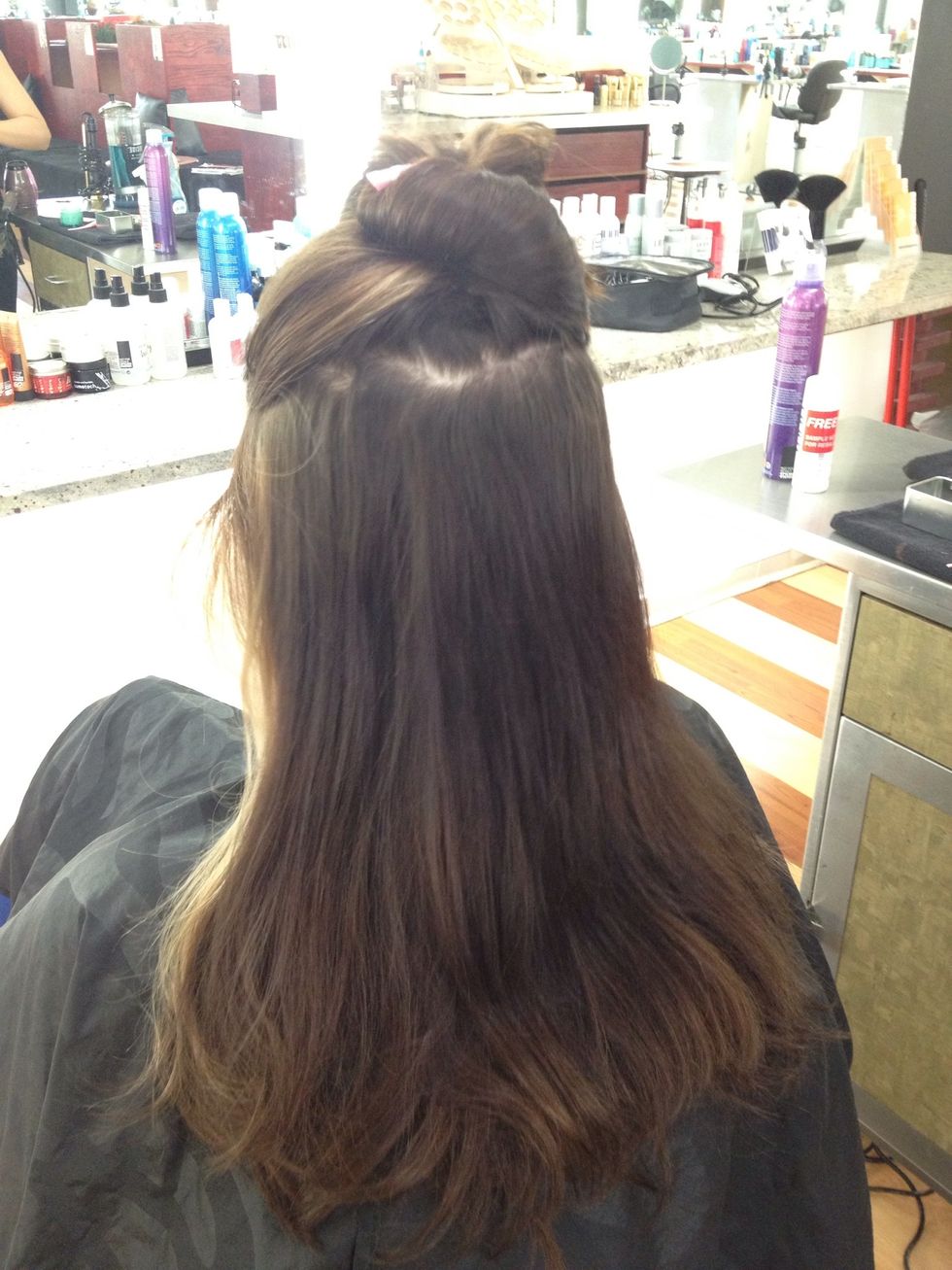 Section hair around the crown and clip.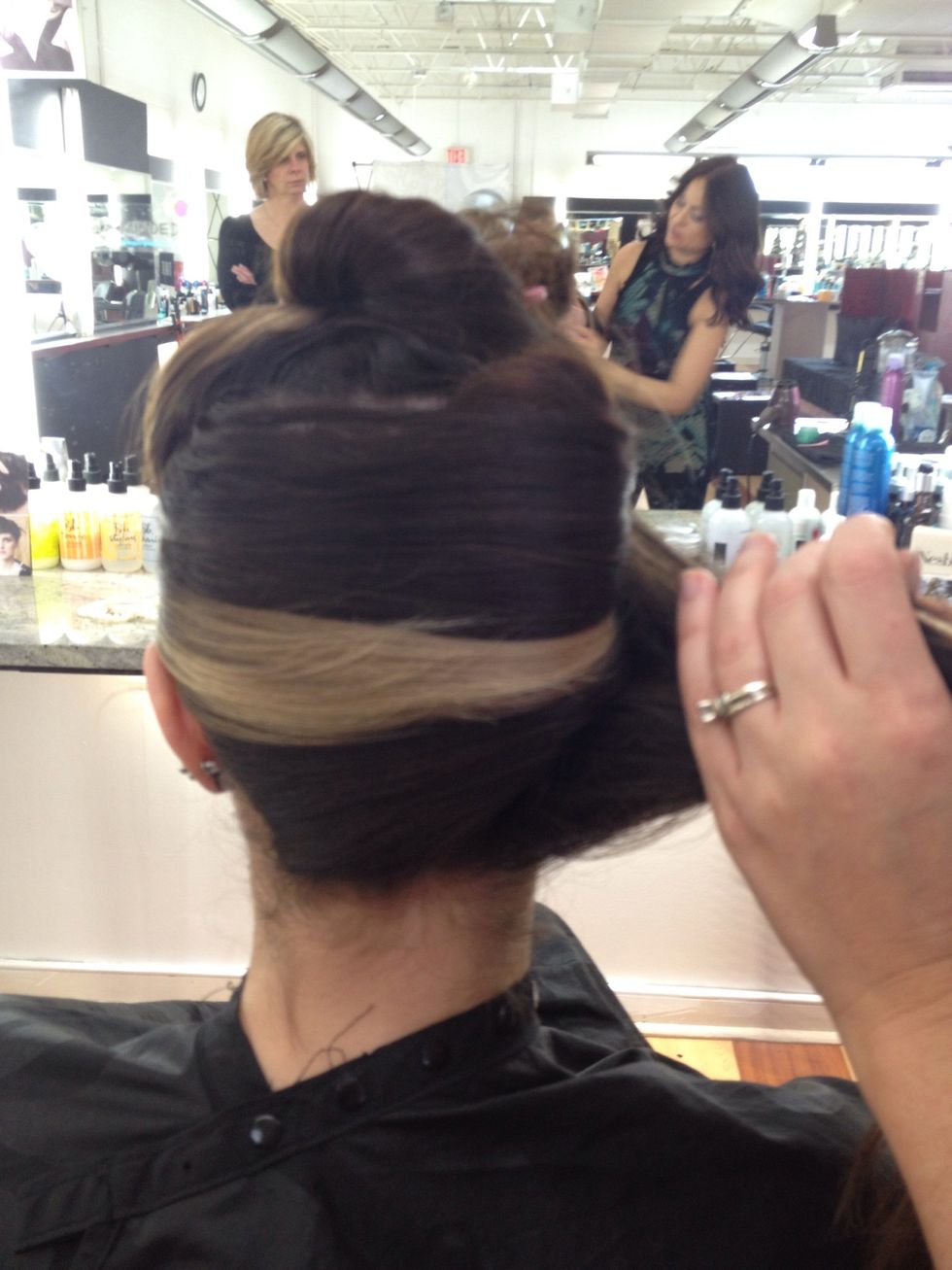 Section rest of hair into 2 pieces. Roll one side and pin done the center to create the base of your structure.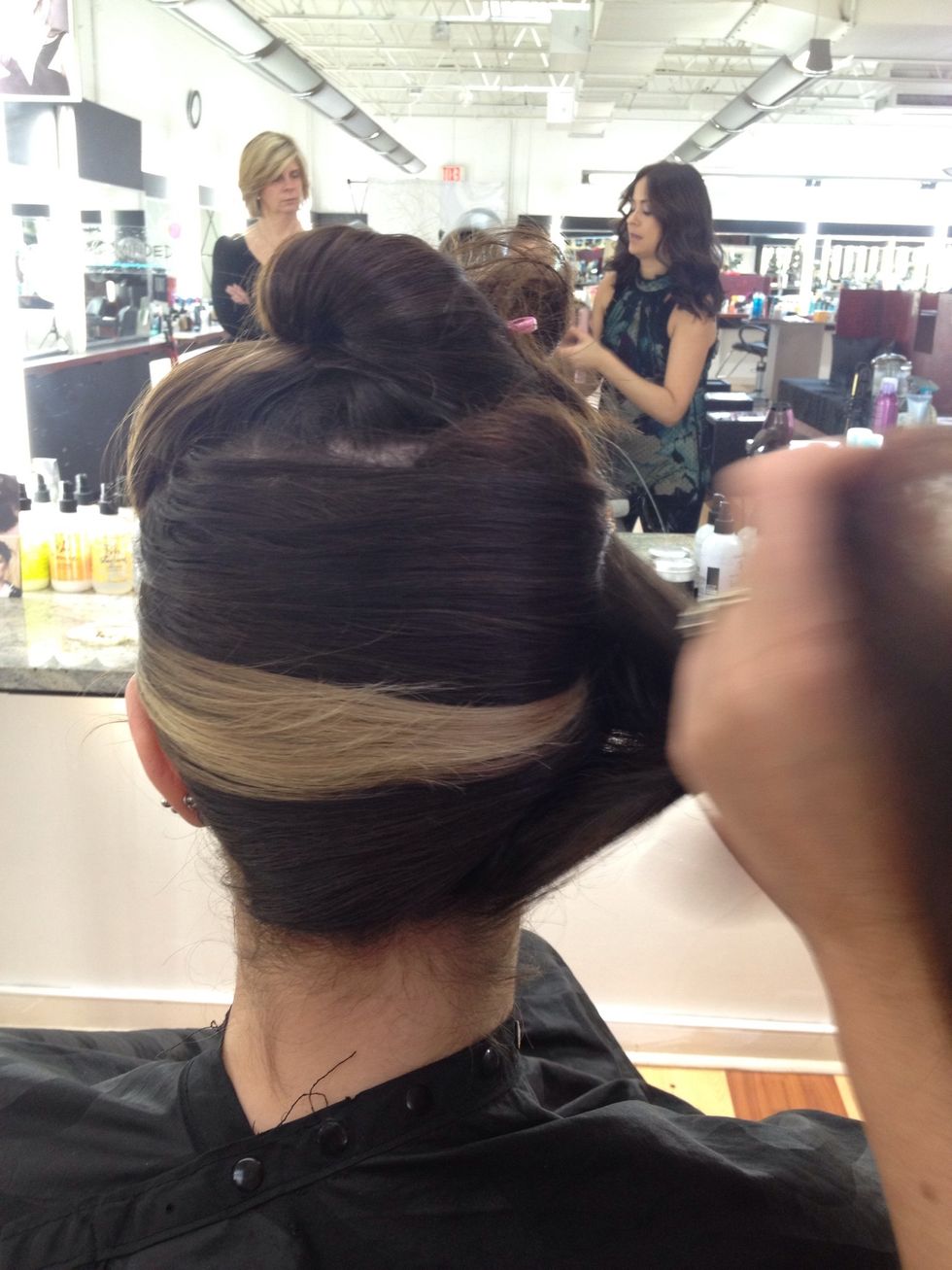 Take the other section and use that piece to weave your necklace into and fold over your base roll.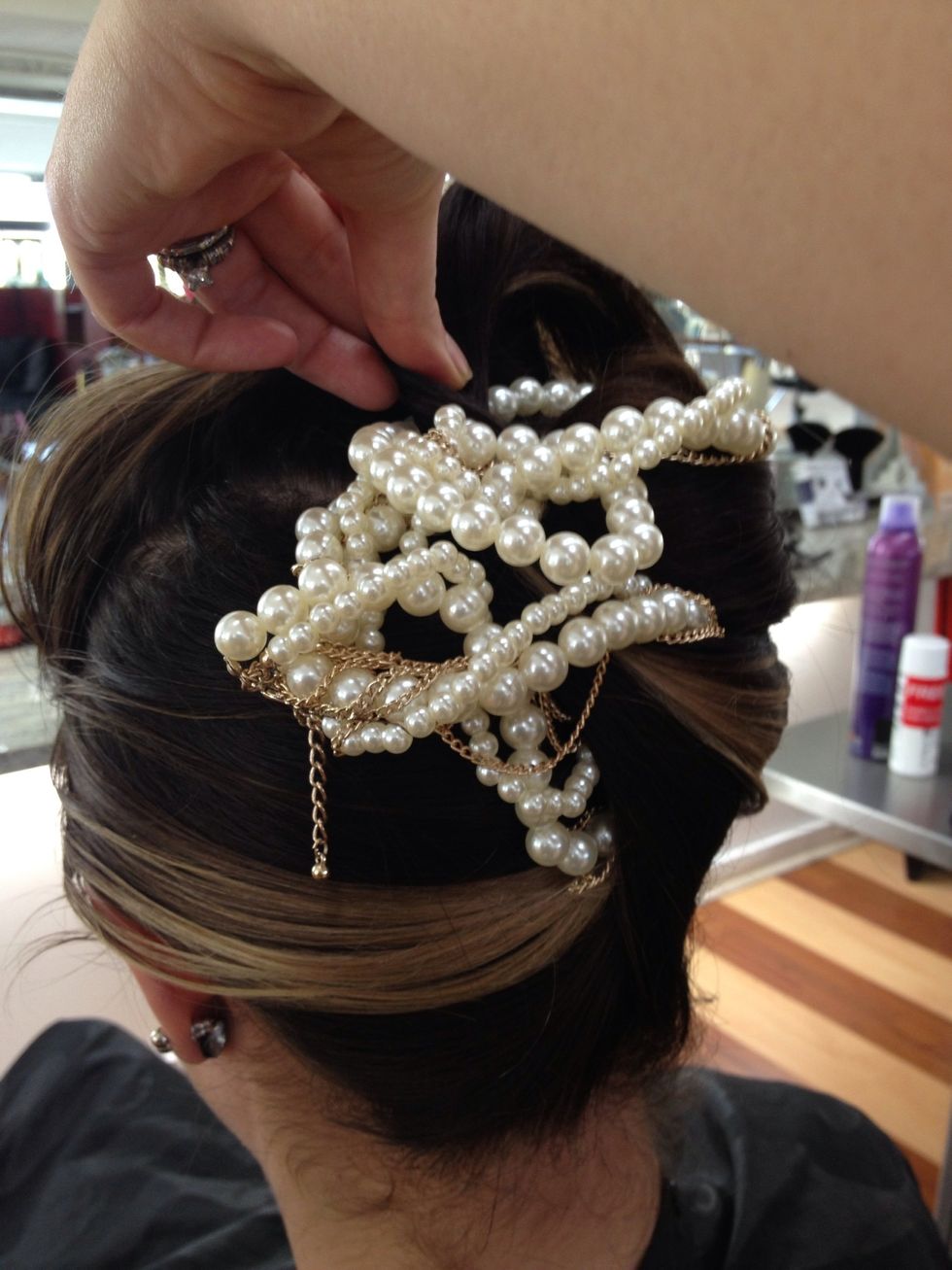 Pin excess hair from section that had been looped through the necklace.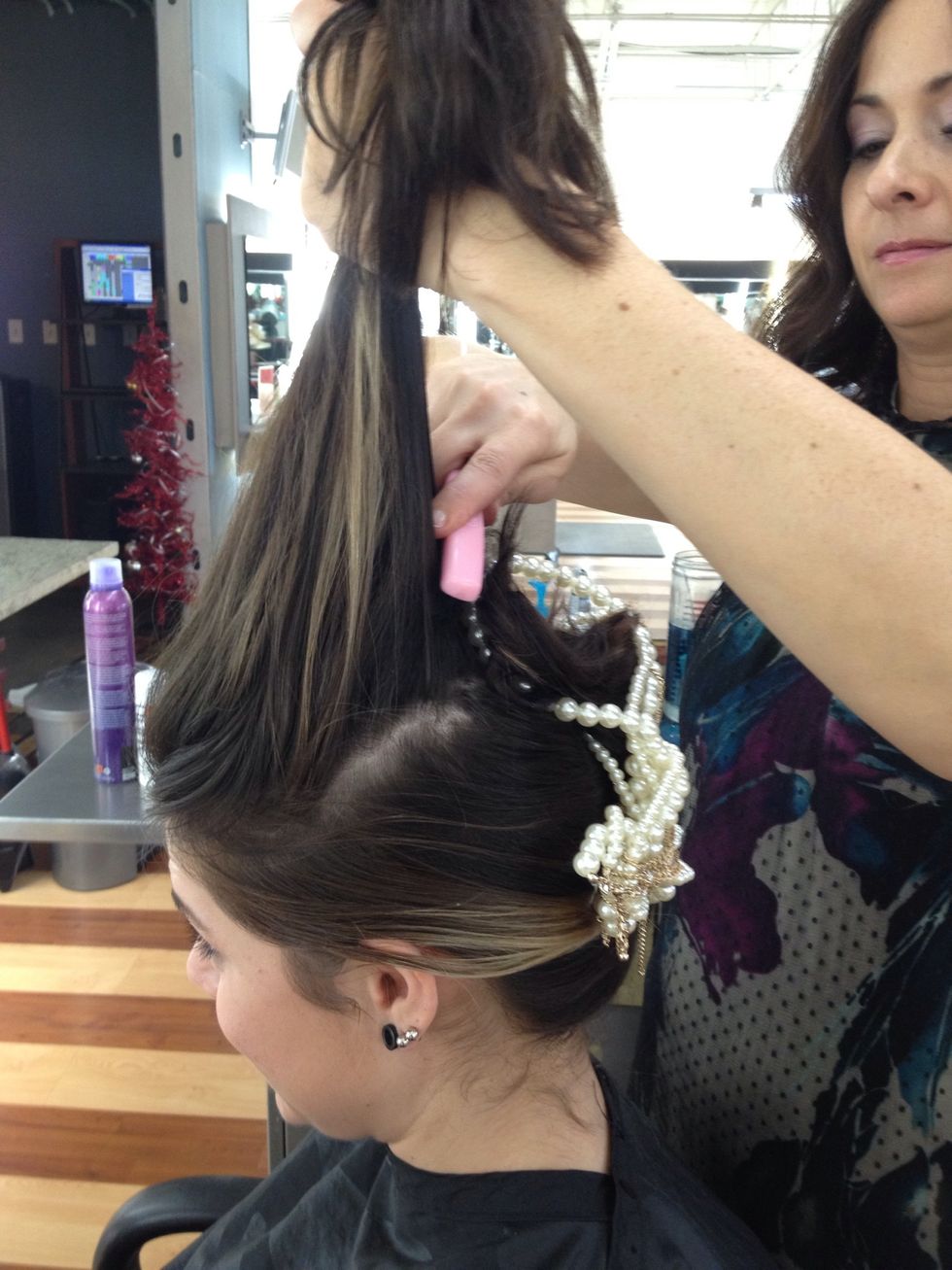 Take top section and tease to create volume at the crown.
Twist back and pin to create a pompadour to add height and drama to overall look.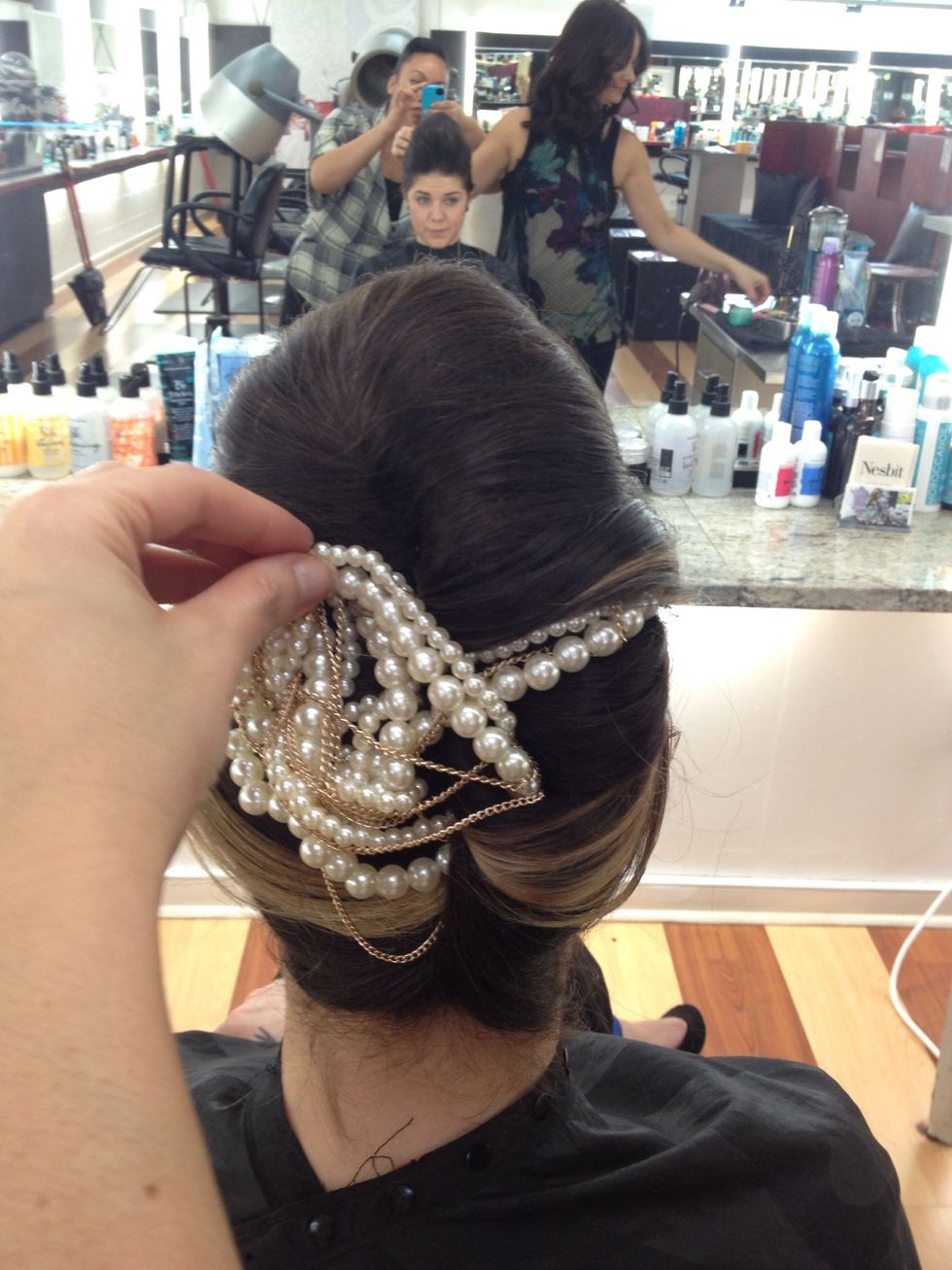 Apply finishing touches like pinning up drooping pieces of the necklace or stray pieces of hair.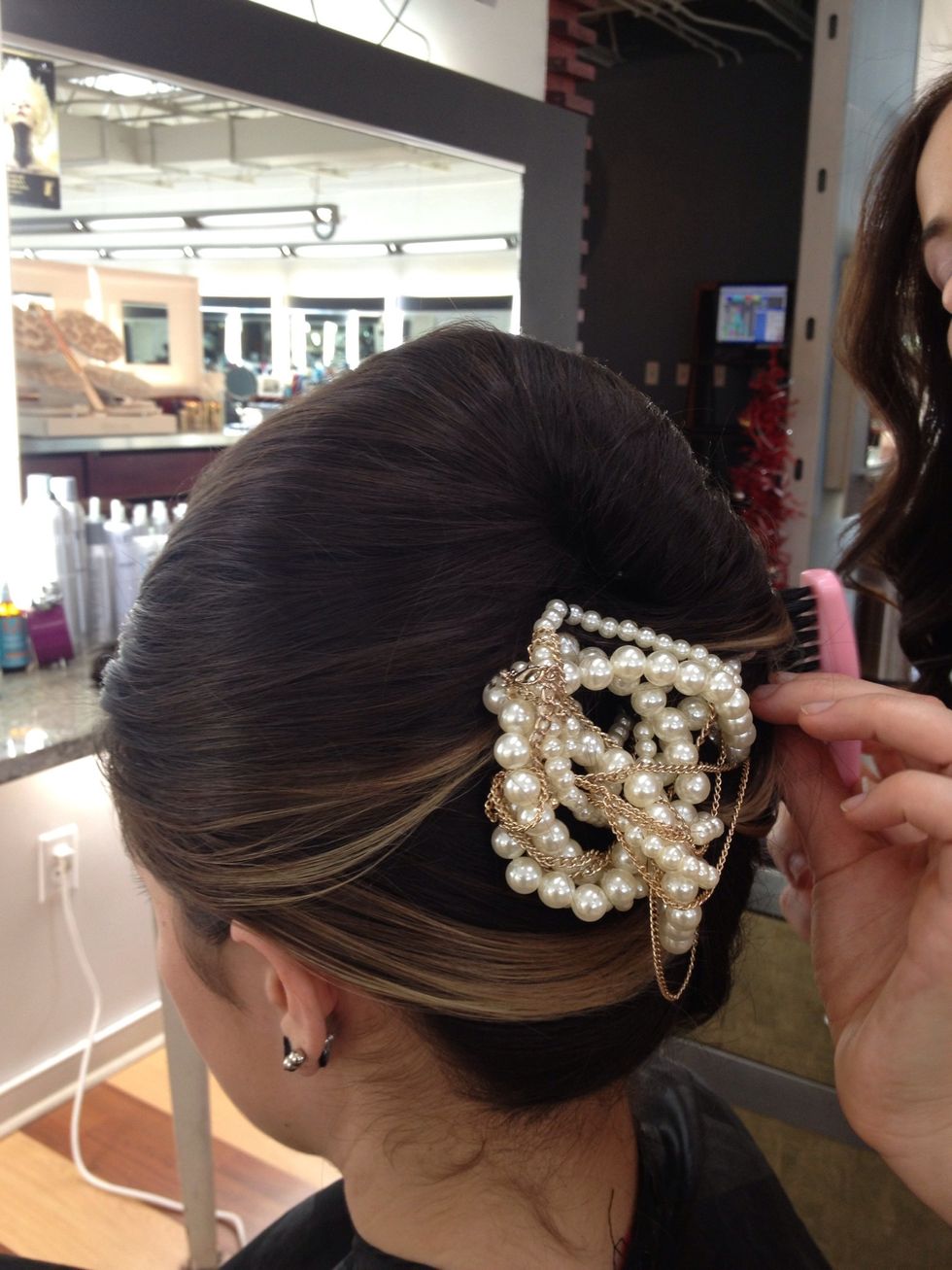 Smooth out the sides for polish.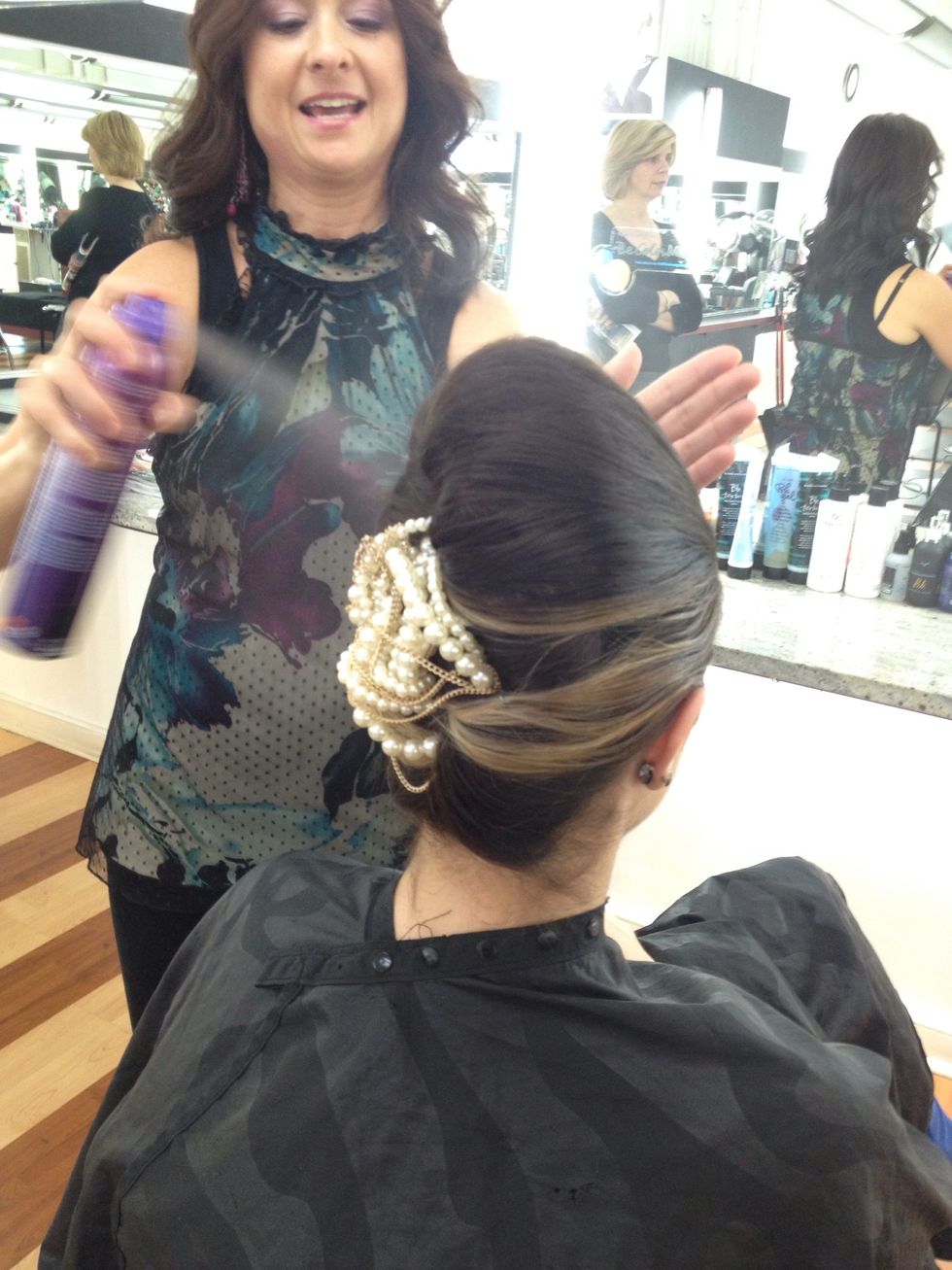 Finish with your favorite hairspray and ensure hold and security through out your event.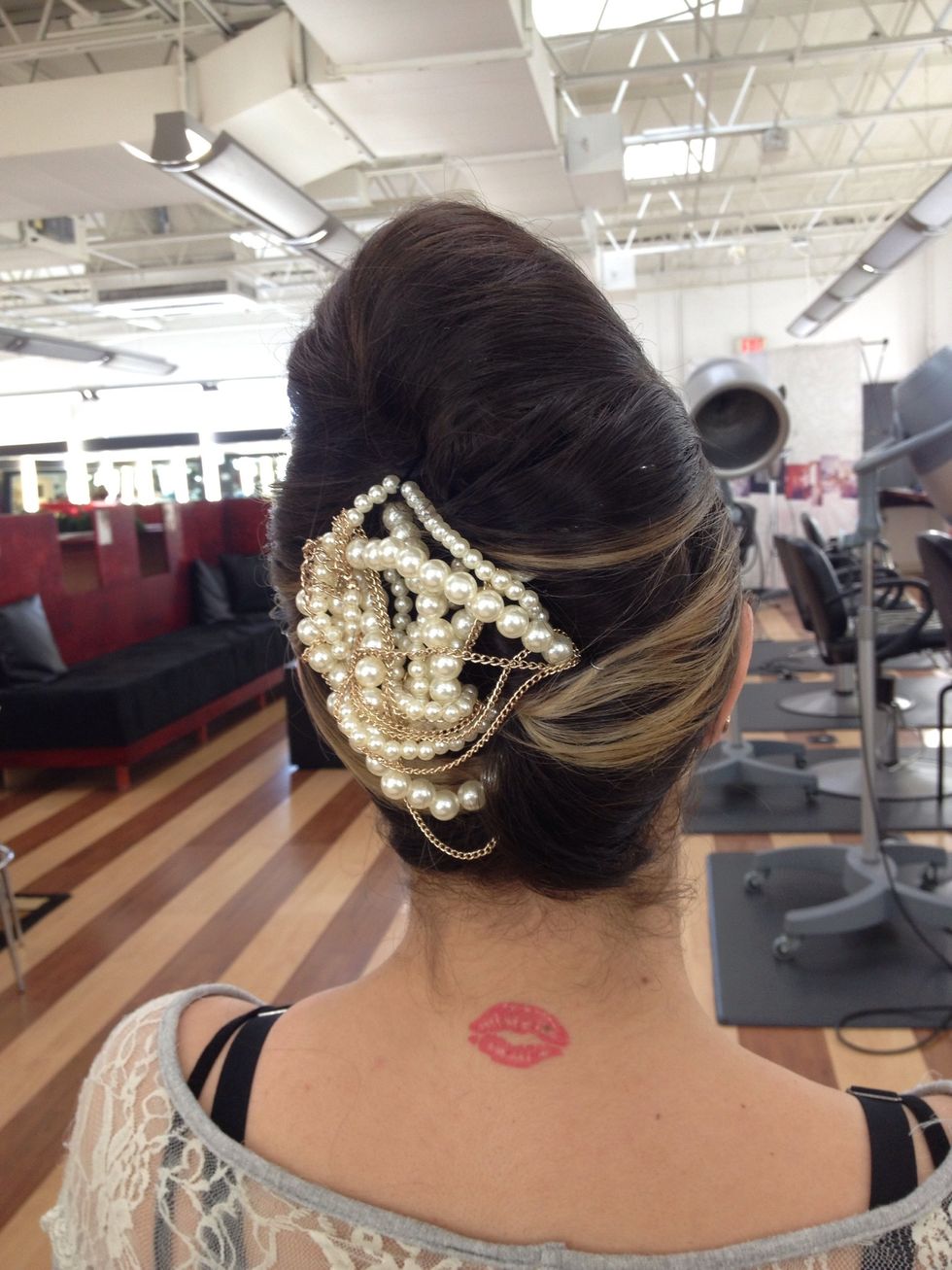 Structure with an organic playfulness.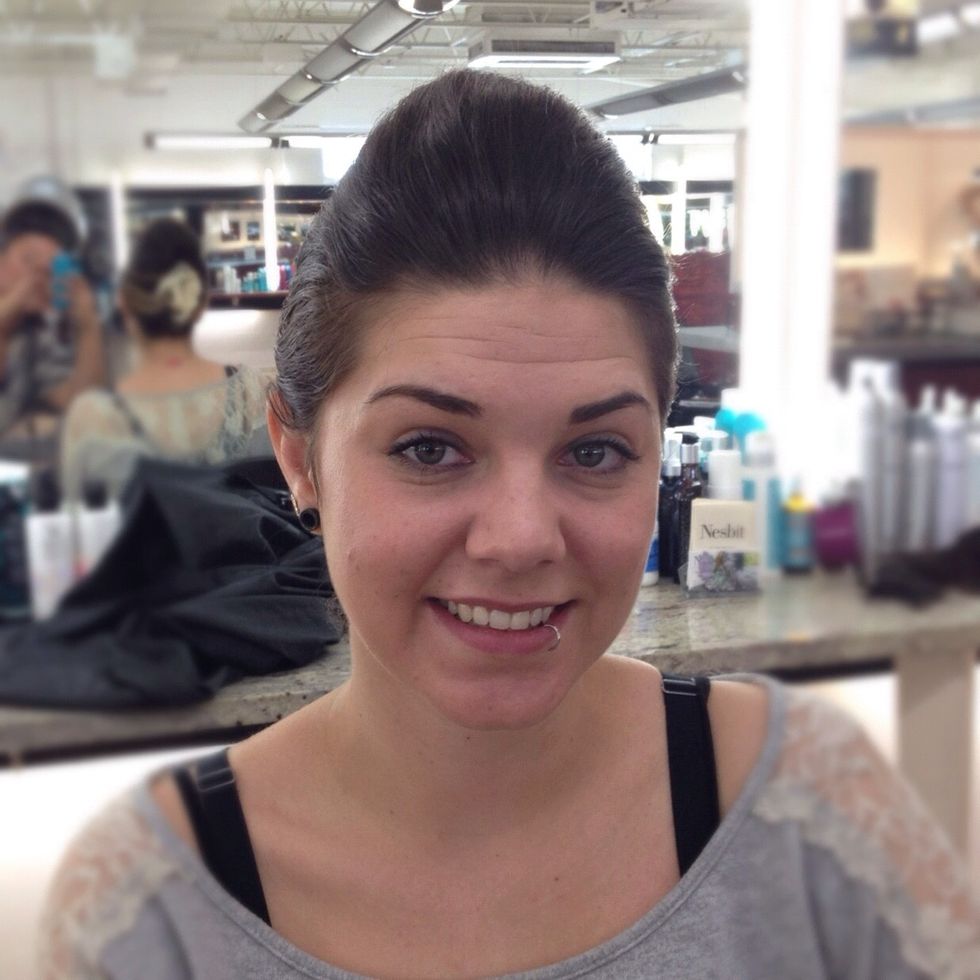 Front view with Terry as the model.
French Twist revisited for the holidays.
Party on ladies!
From The Nesbit Creative Team....we wish all our Snap Guide friends a safe and memorable holiday season! Follow @nesbitsalon on Twitter and Instagram for other holiday looks. Happy Guiding!
Bobby pins
Favorite necklace
Hairspray