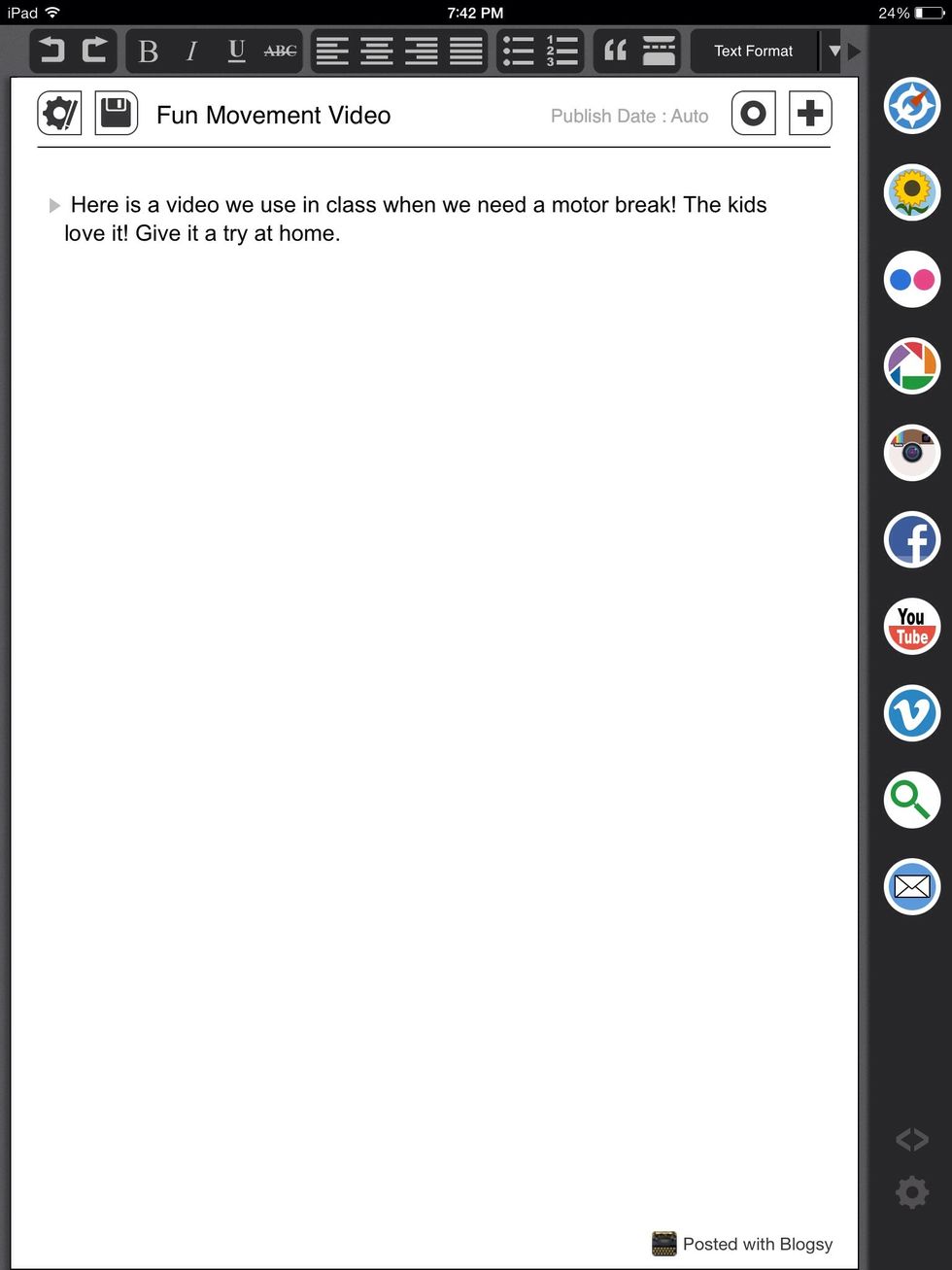 Type a Title and add you text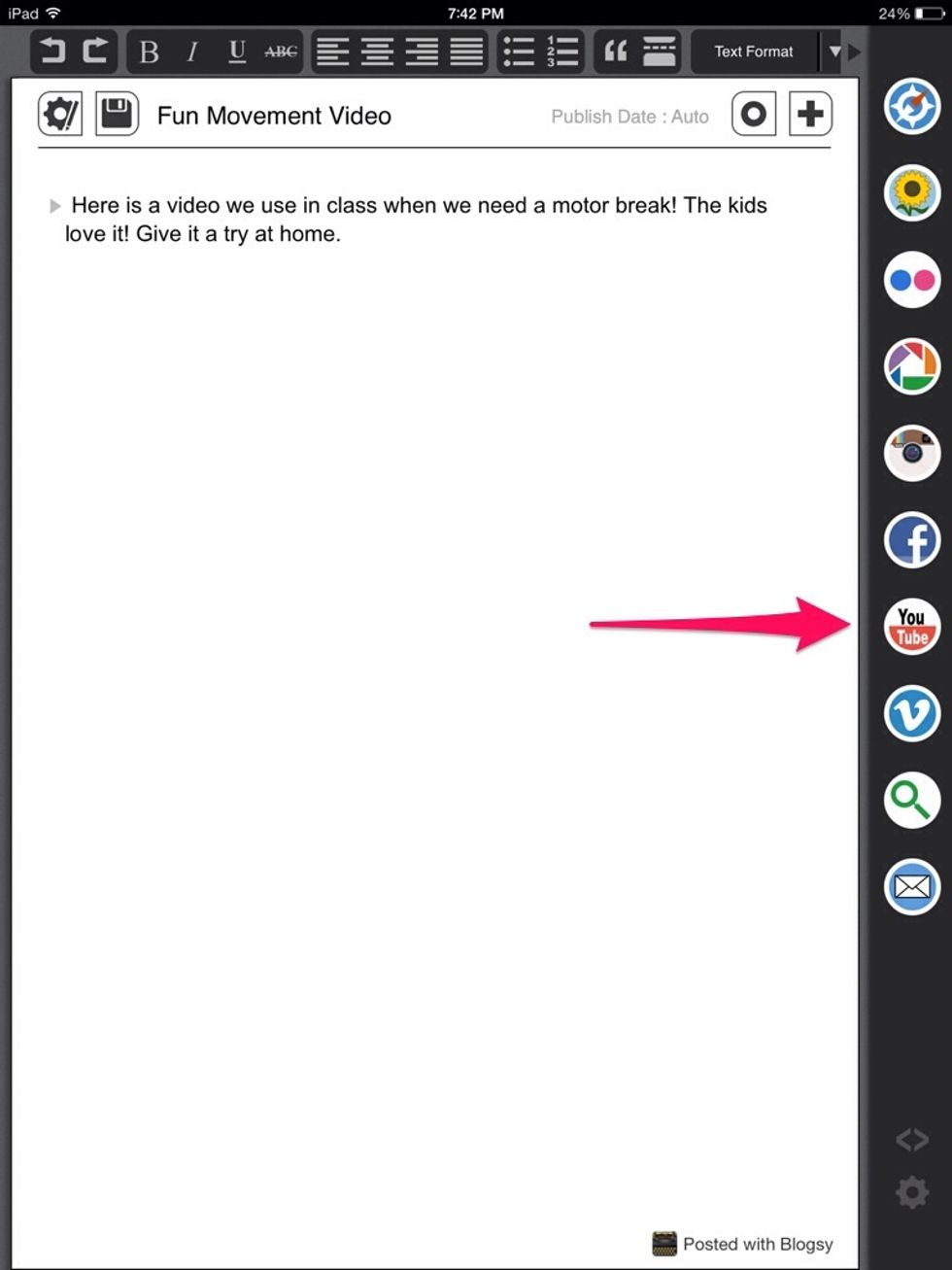 Choose the You tube icon.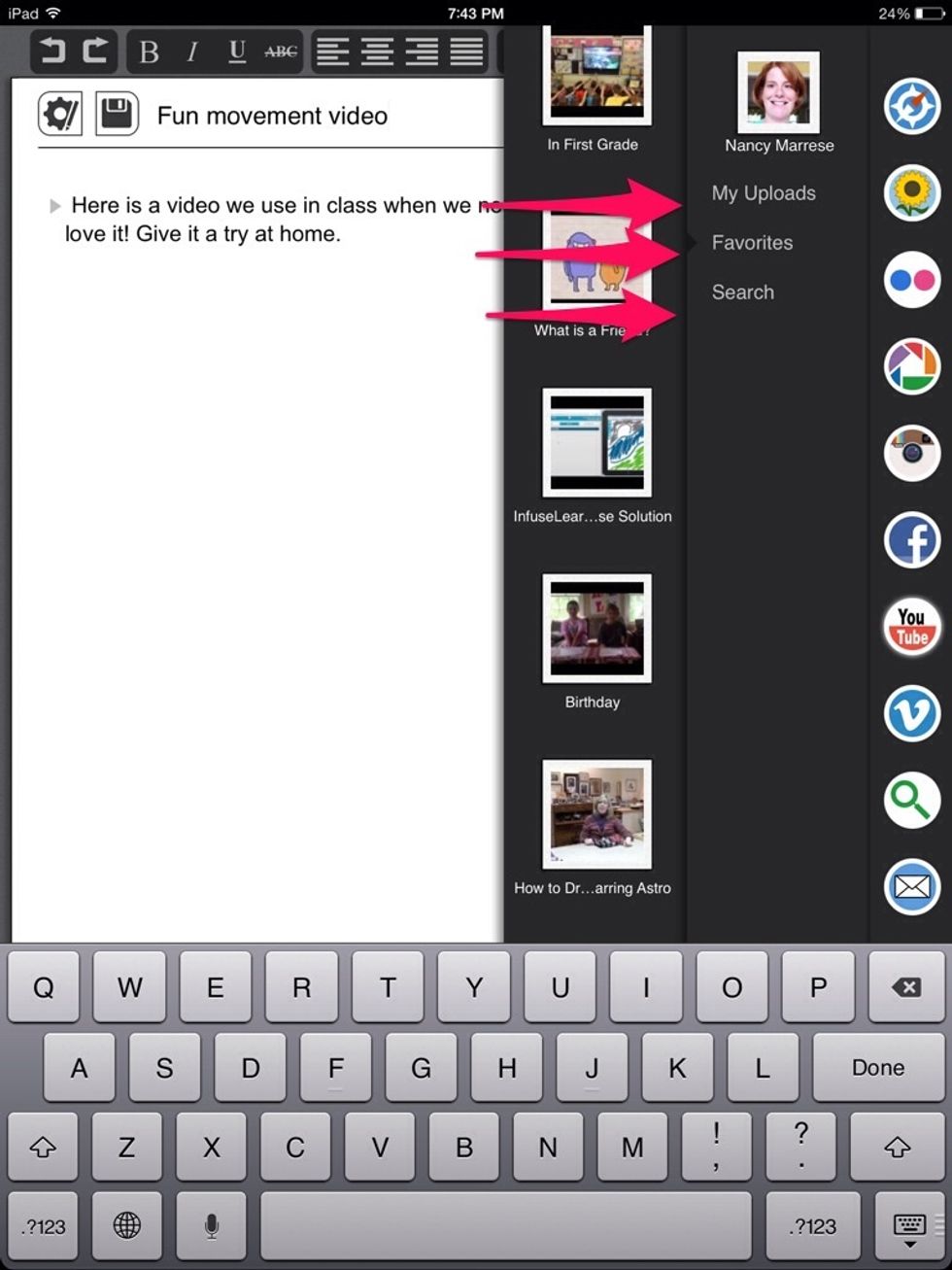 Choose location of video in uploads or favorites. You can also search.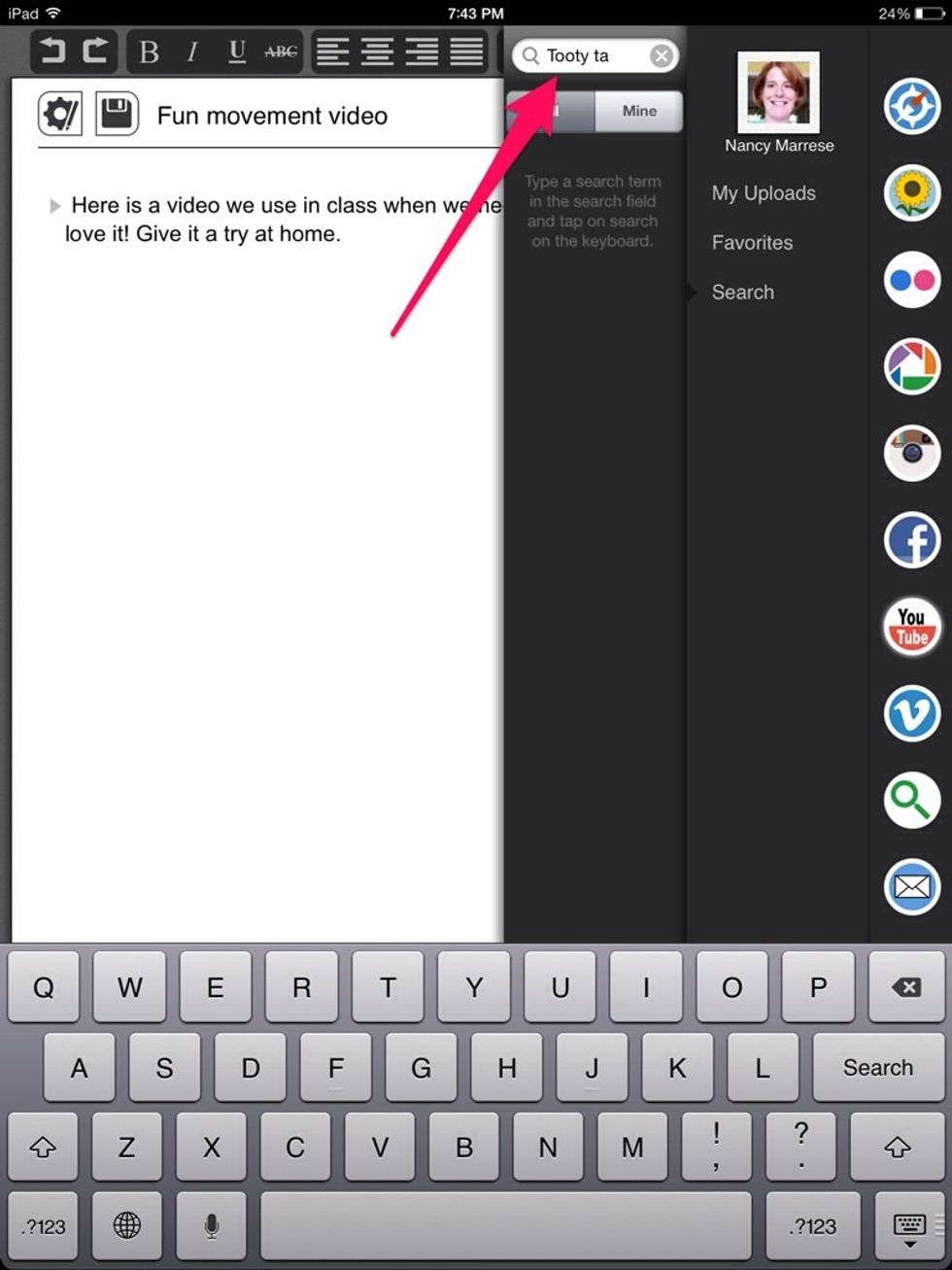 If searching, type here.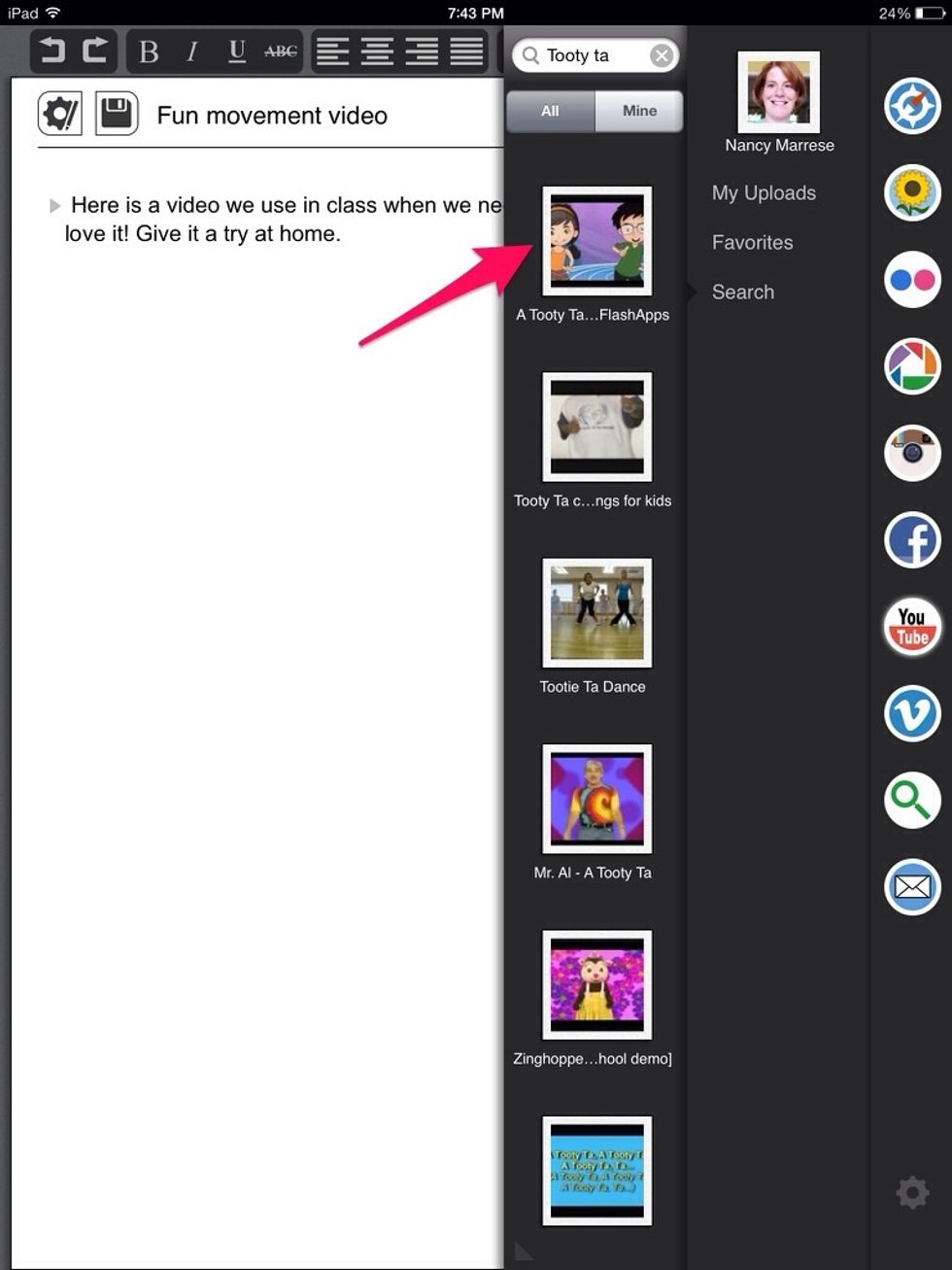 Tap and drag your choice onto the screen. Line it up with a gray arrow.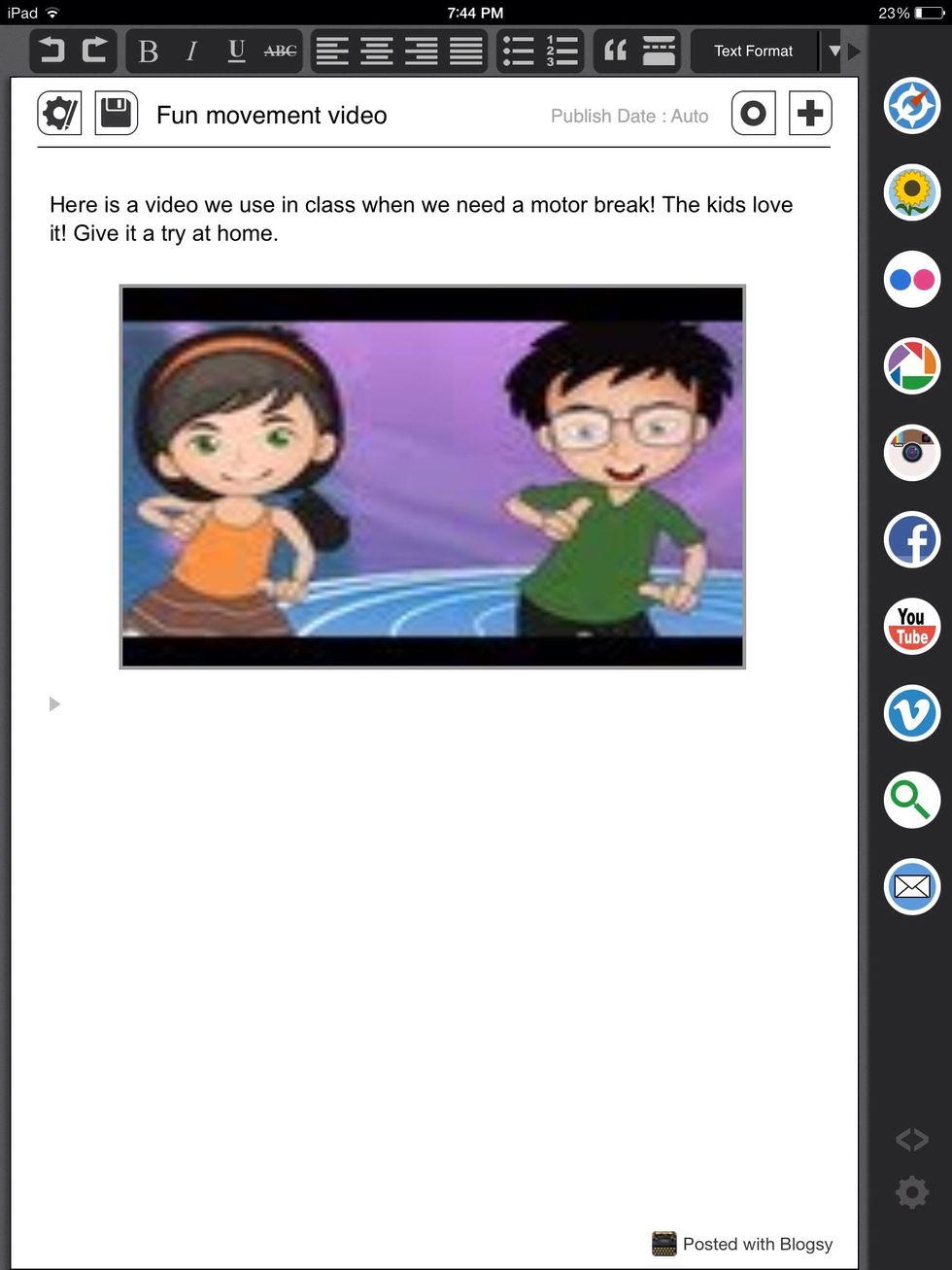 It will pop into focus once settled.
1. Press the post wheel. 2. Now, press the Publish button.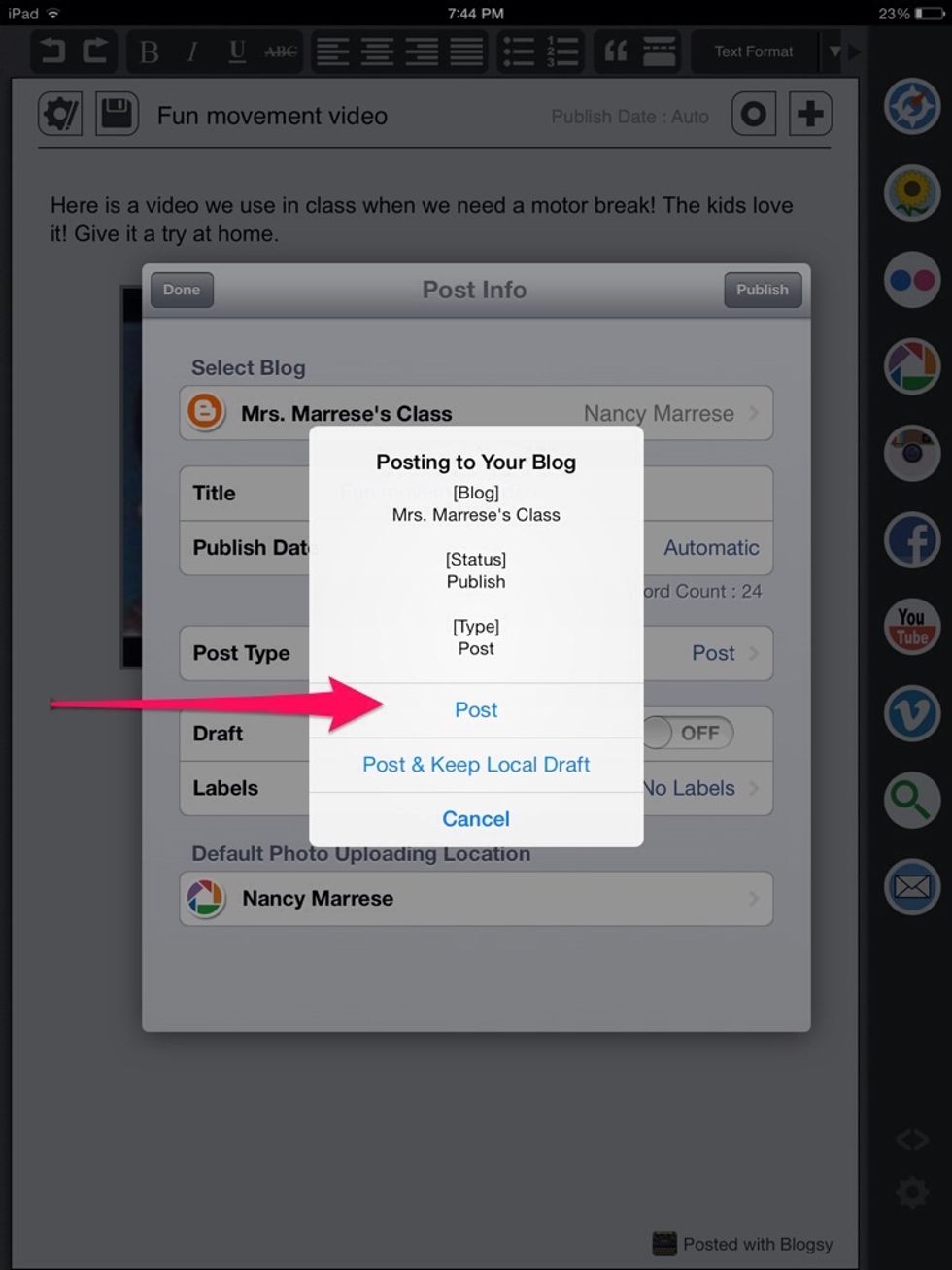 Press the post button or post or keep local draft.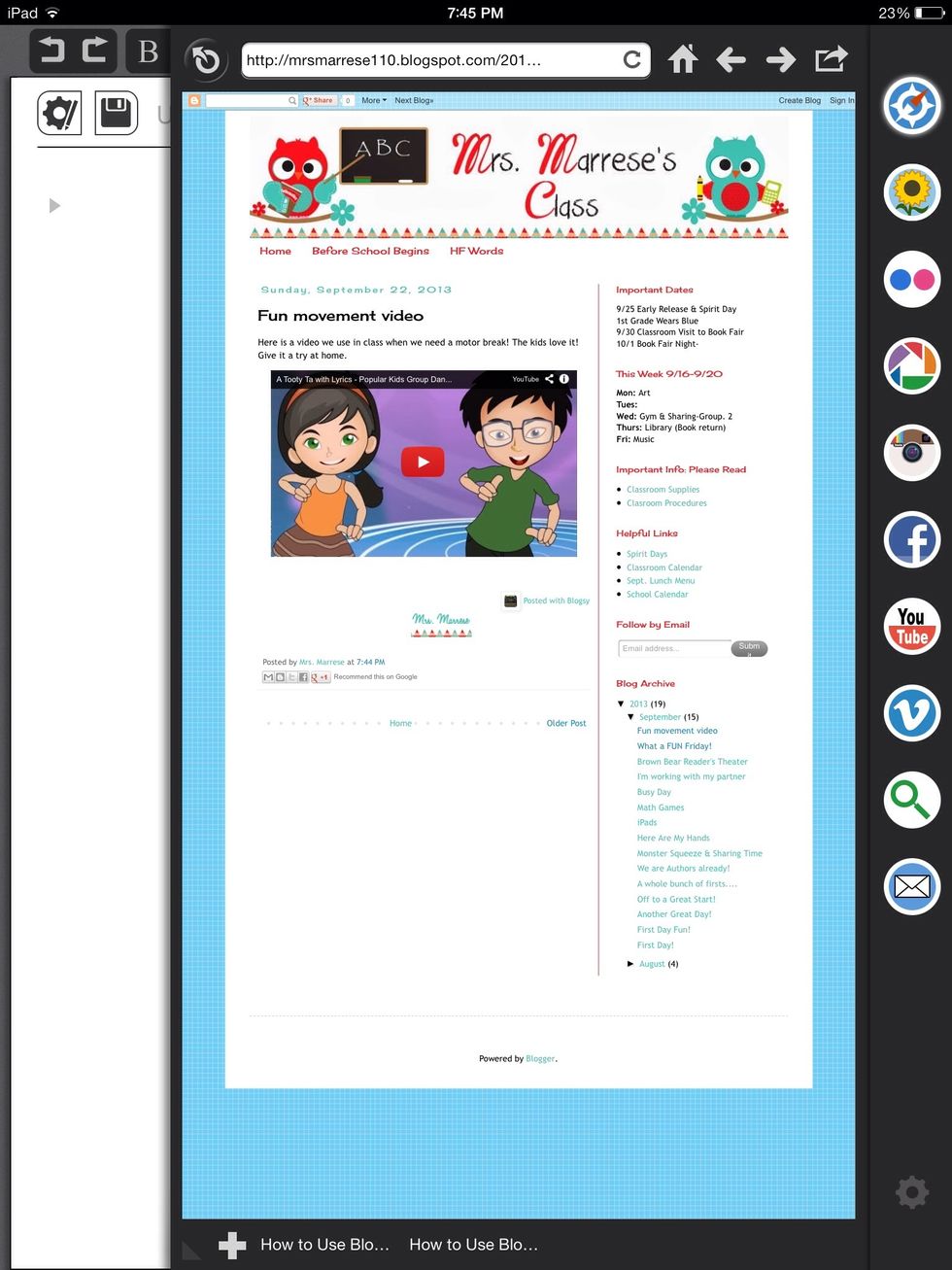 View blog. Congratulations!
Blogsy app
You tube account