Edit Posts and Comments in the Facebook App
16
Facebook just released an iPhone app update and they finally allow us to edit our posts and comments in the app. But they didn't explain how. So here's how.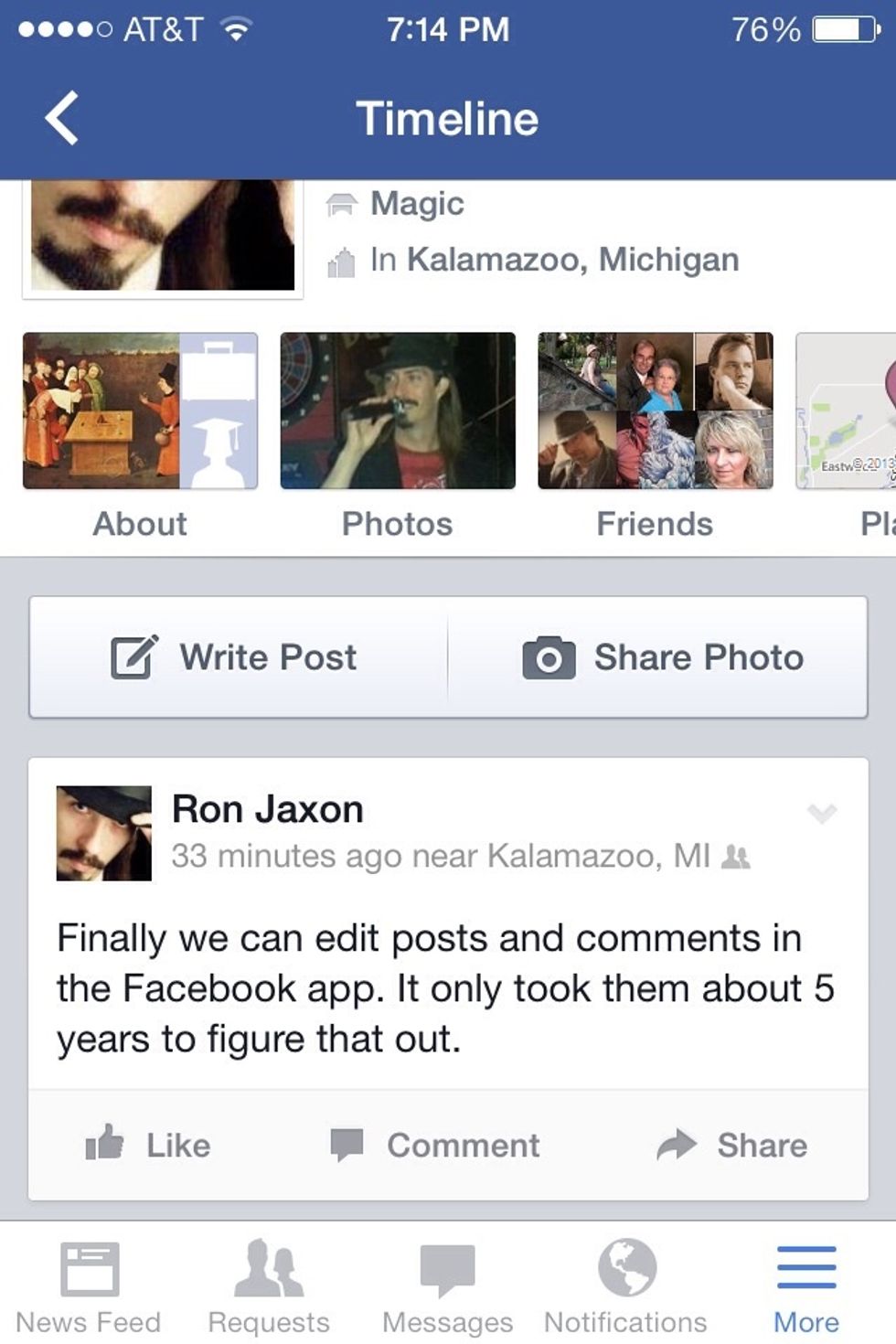 Go to the post you want to edit on your wall and tap the downward arrow on the top right of it.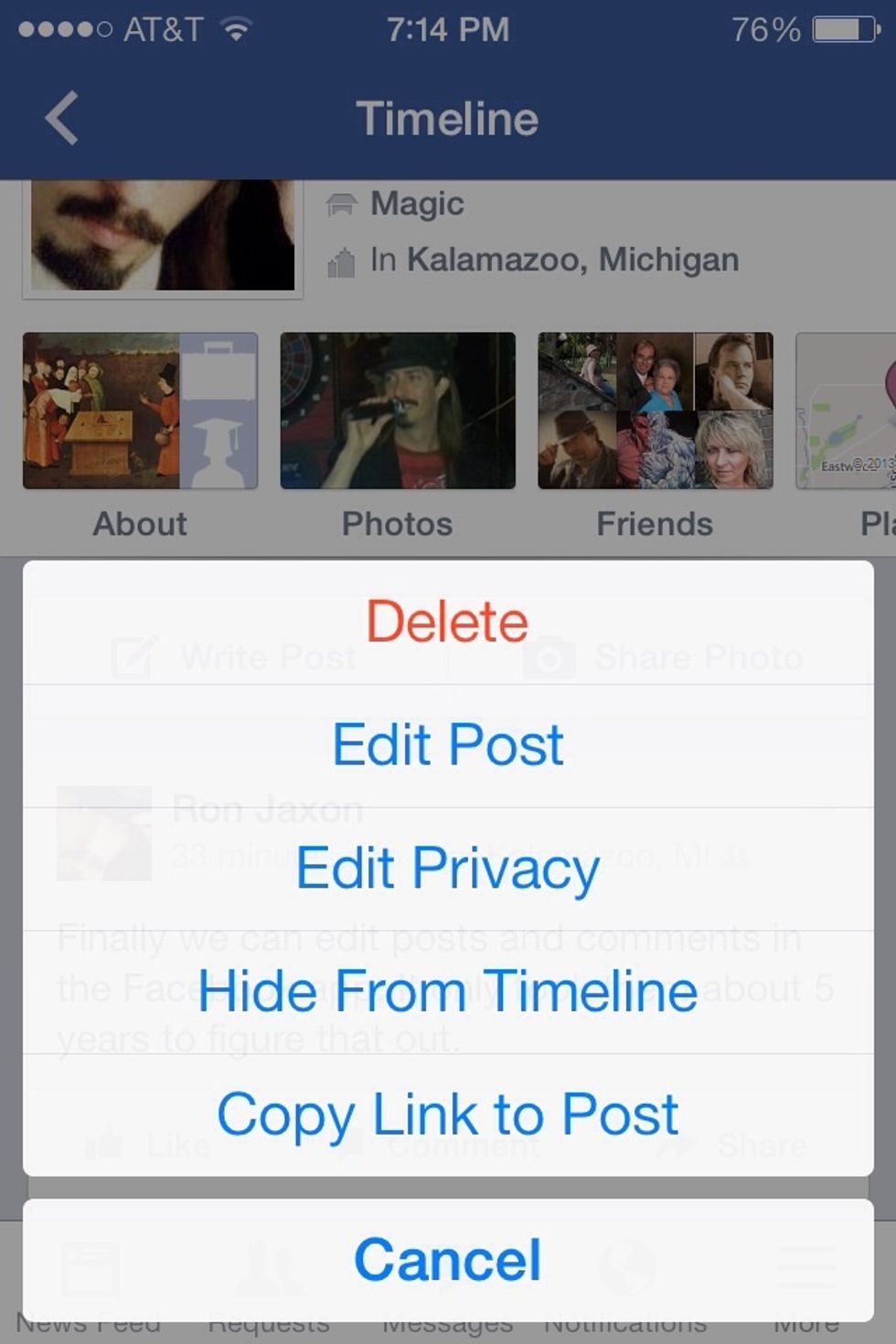 Then tap "Edit Post".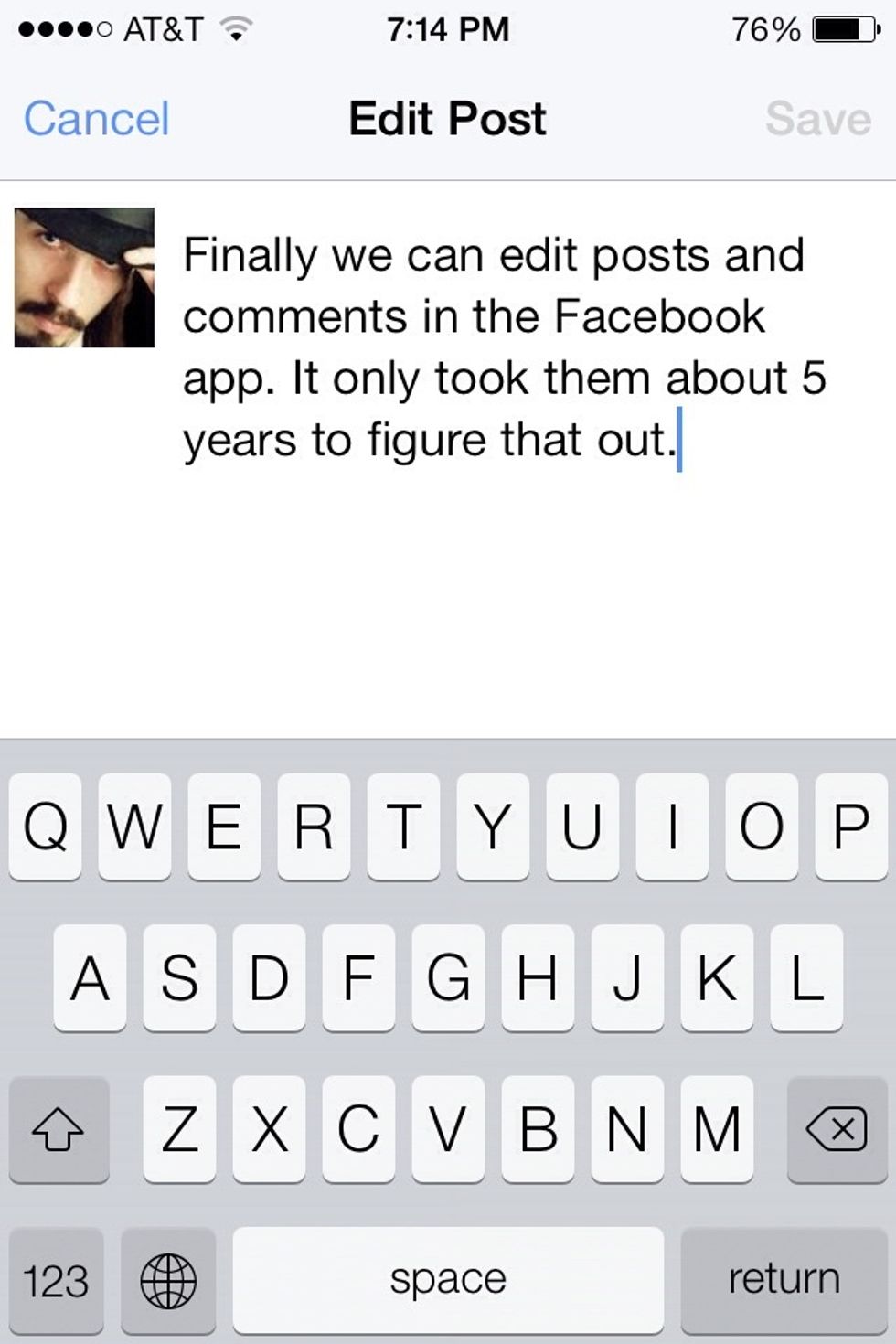 Make any changes you want to the post then tap save.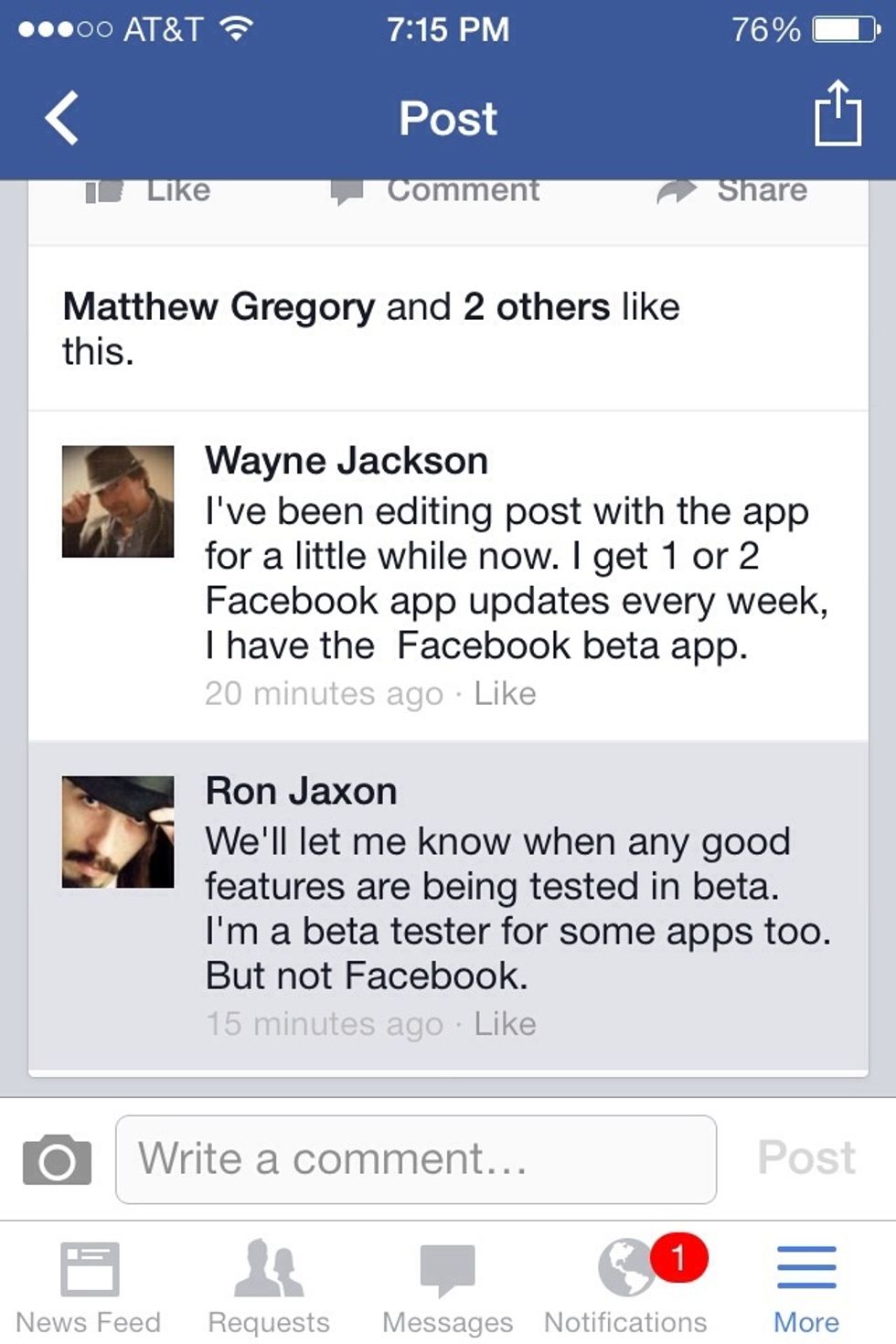 To edit a comment. Hold your finger down on the comment for a couple of seconds.
This menu will appear. Tap "Edit" to edit the comment.
The creator of this guide has not included tools
Ron Jaxon
I'm a semi professional magician. Graphic designer. I've been deaf almost 20 years but i can hear now thanks to the cochlear implant I got almost 2 years ago.