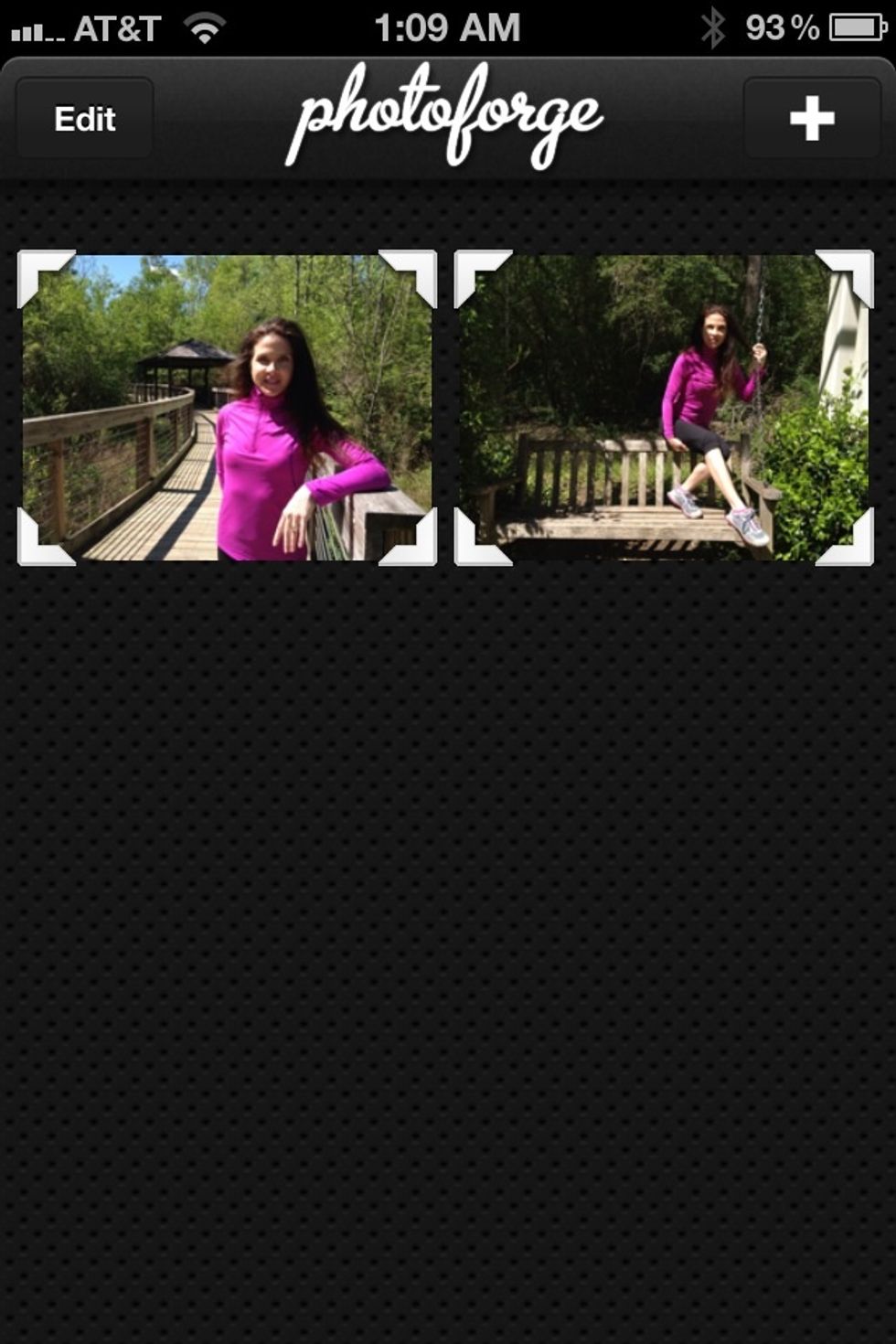 Begin by importing photos from your camera roll.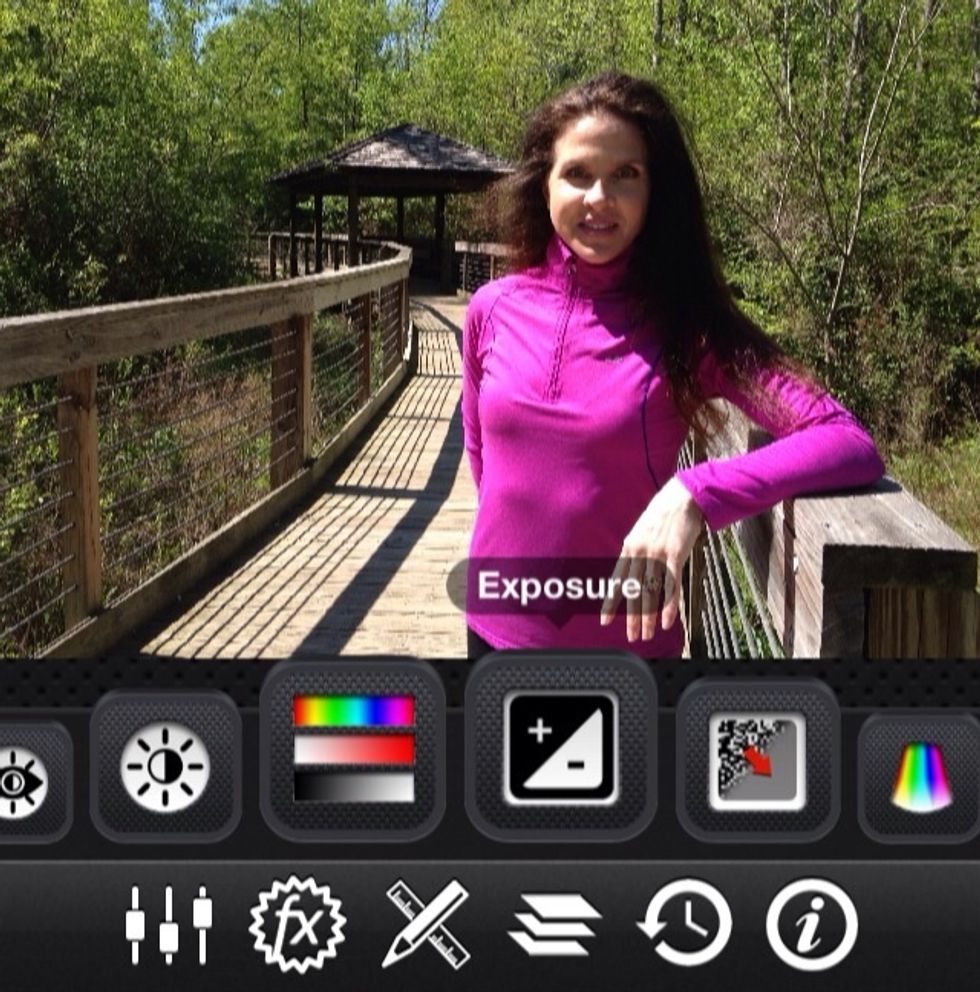 Use the adjustment icon (bottom left) to control brightness, color balance, etc.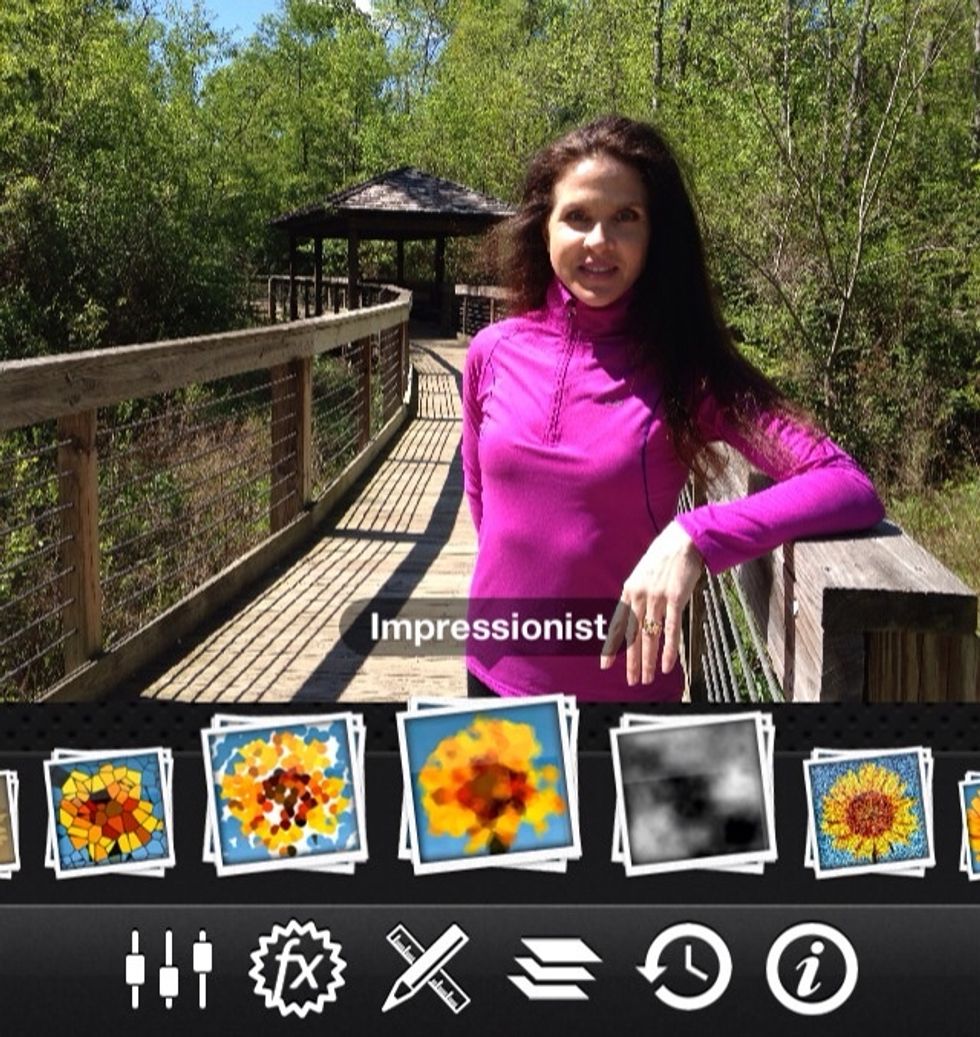 Use the FX icon to add special effects.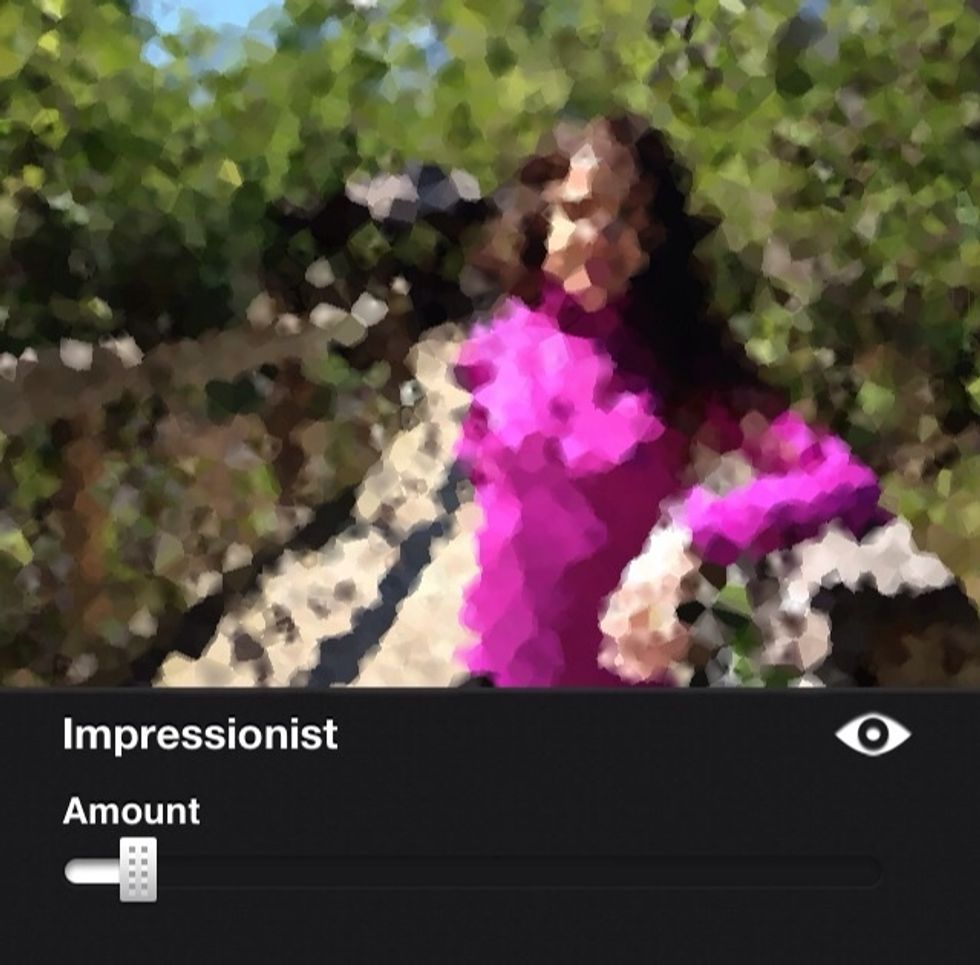 You can use the slider down below to adjust how much effect you want.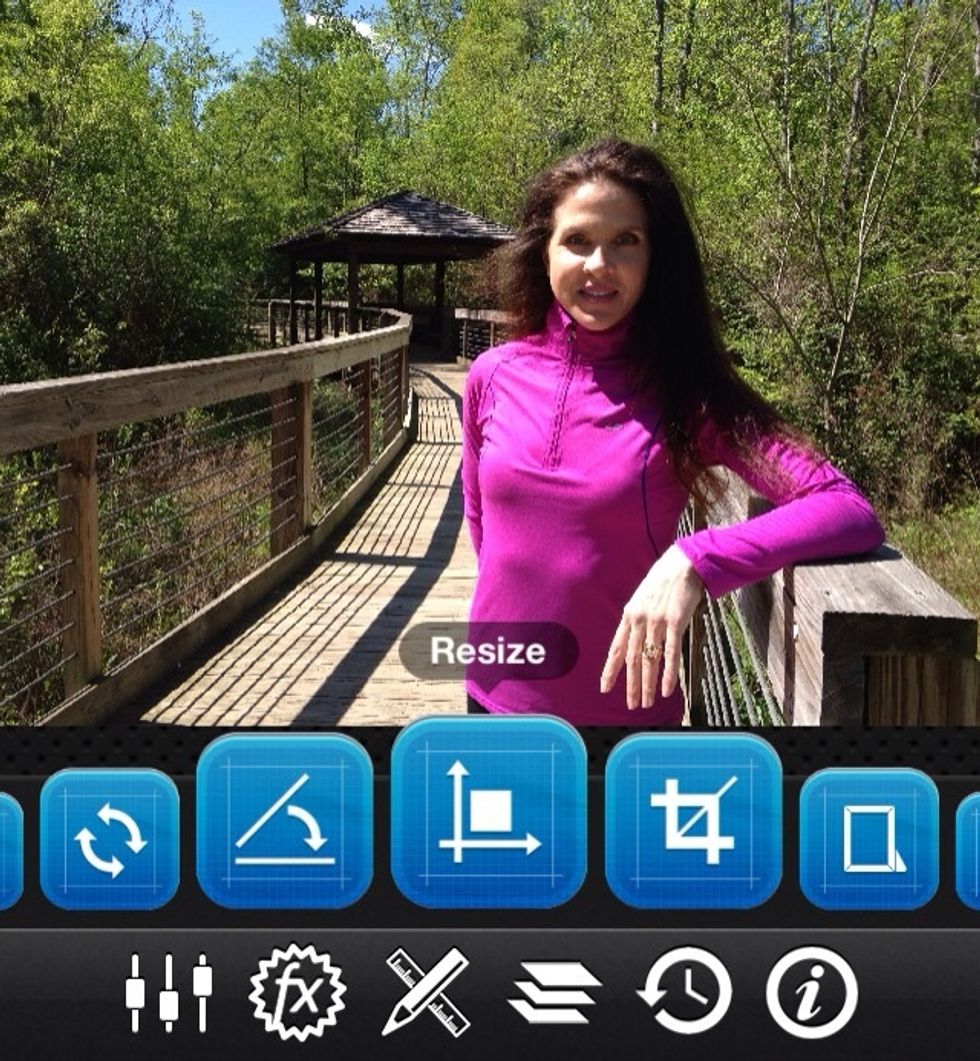 Use the drafting tool icon to resize, crop, etc.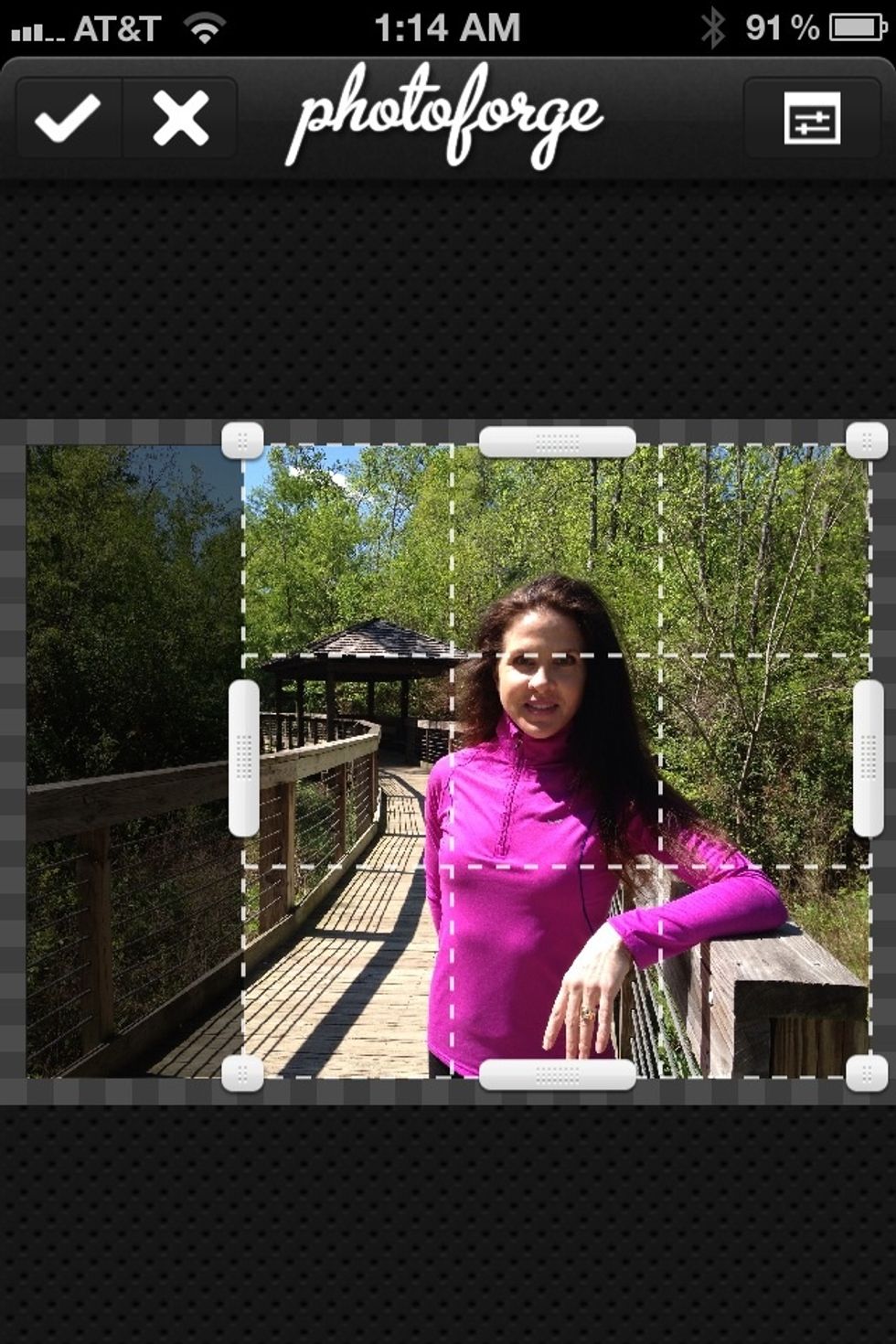 Example of cropping tool.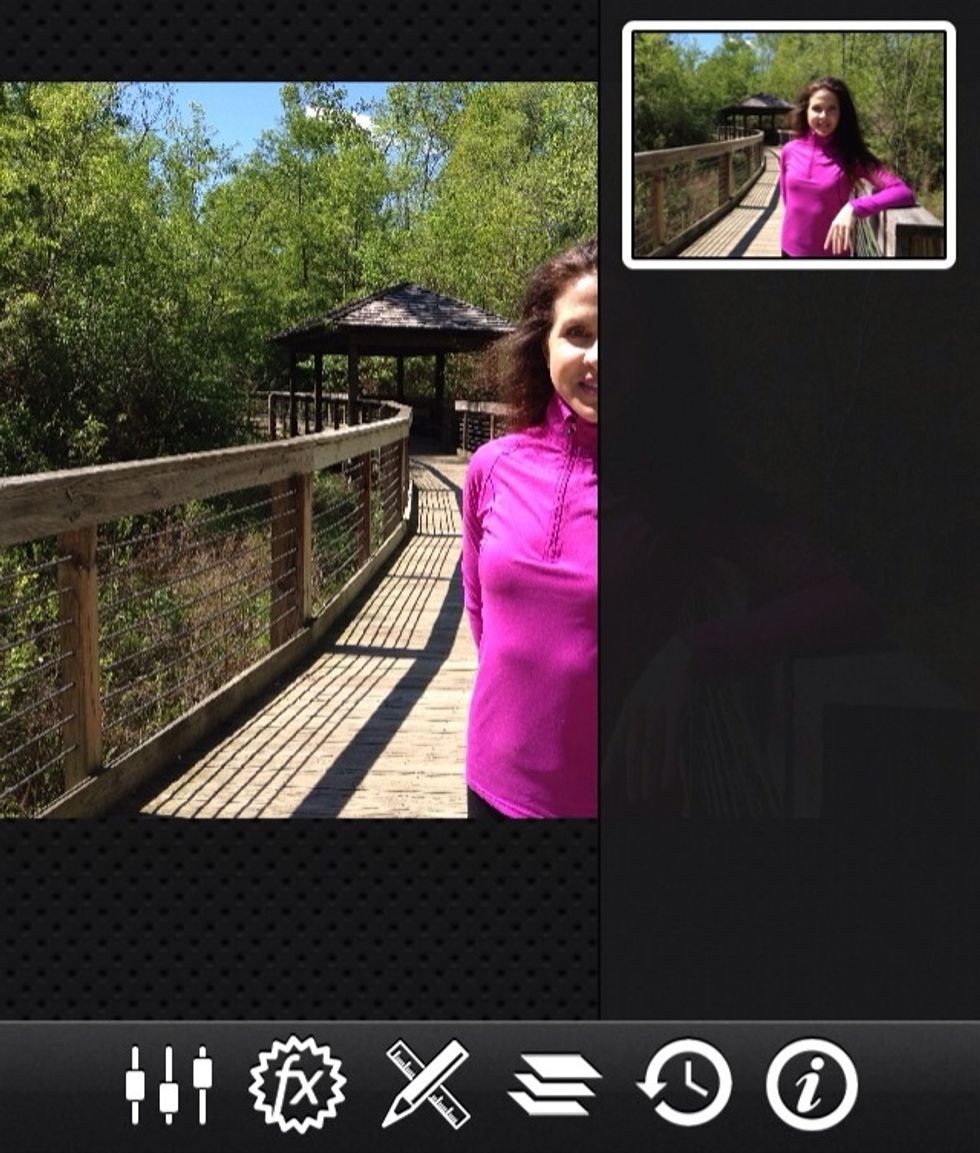 Add layers.
Use layers to add a masking effect.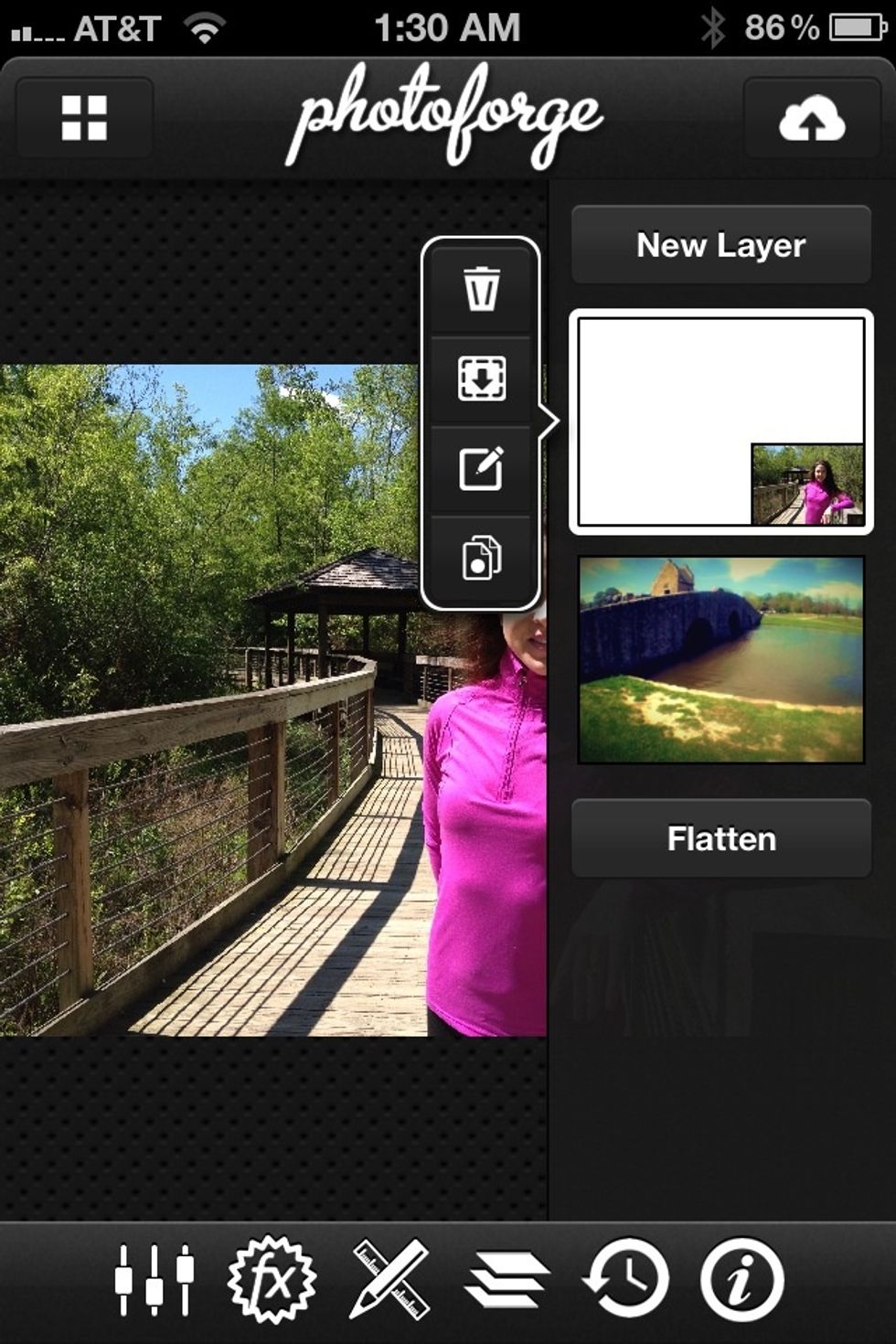 Press notepad icon to edit mask.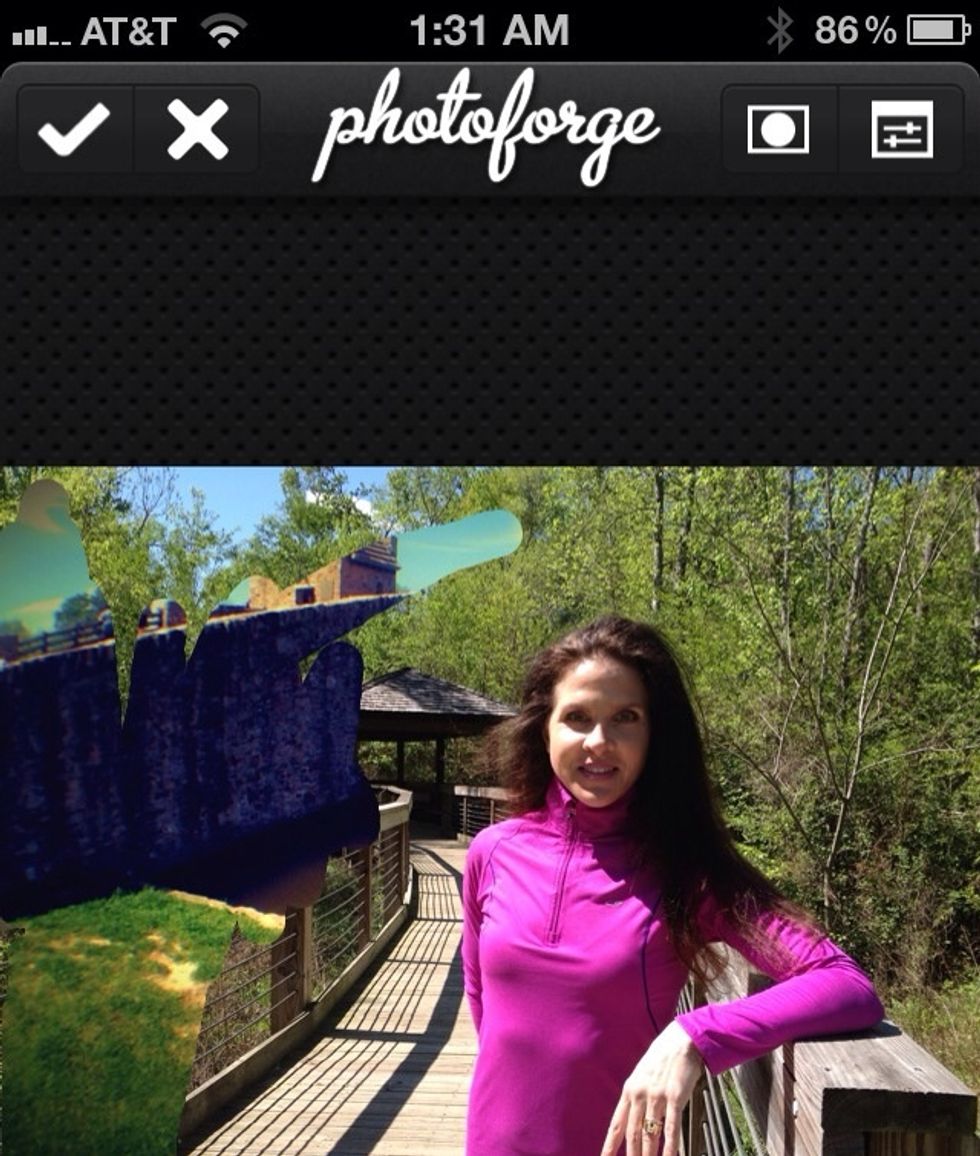 Use your finger to paint on the mask.
Tap circle icon (top right) to toggle between masking views,
Zoom in with two fingers to fine tune your mask.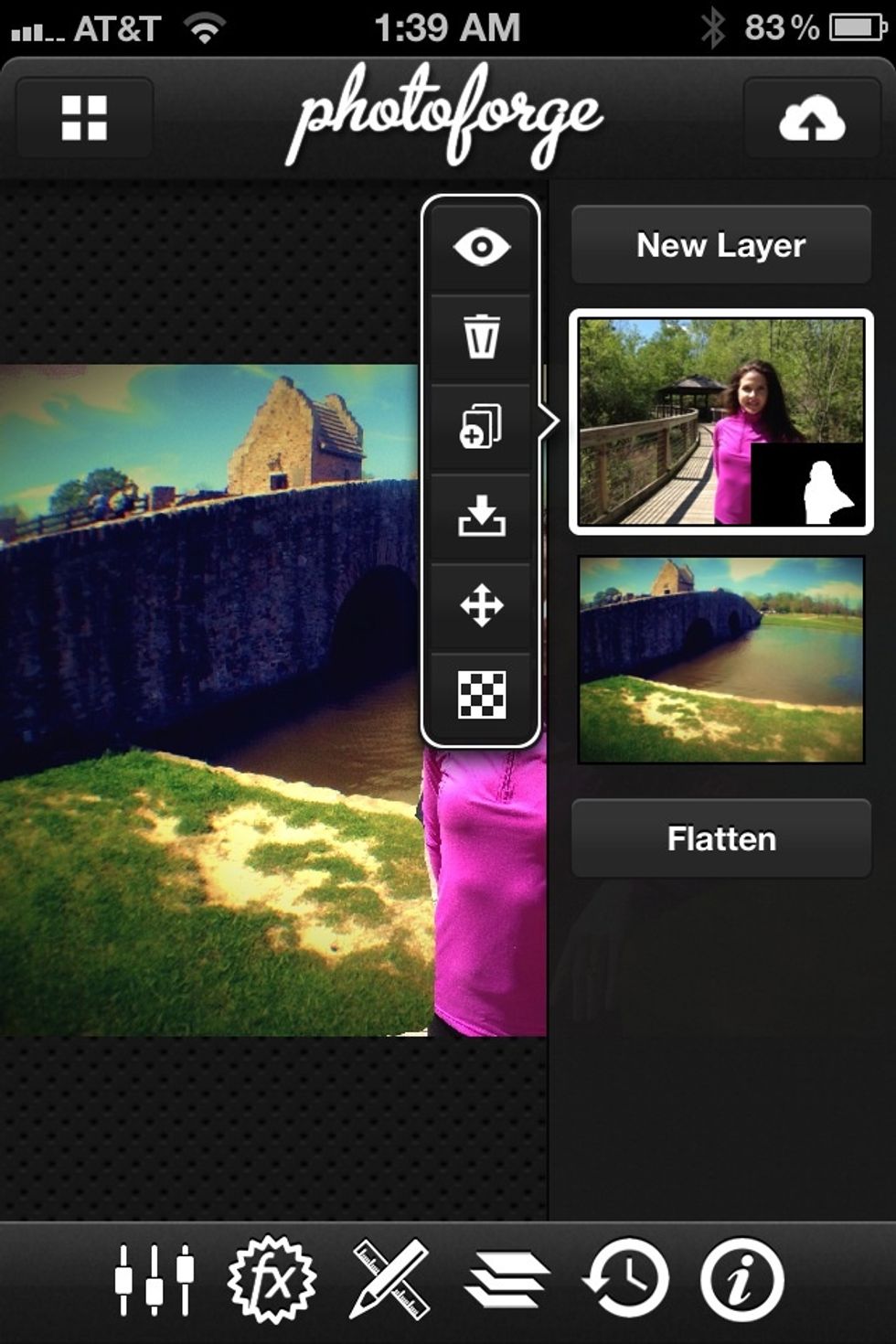 Tap on the layer for options to merge, delete, hide, or add new layers.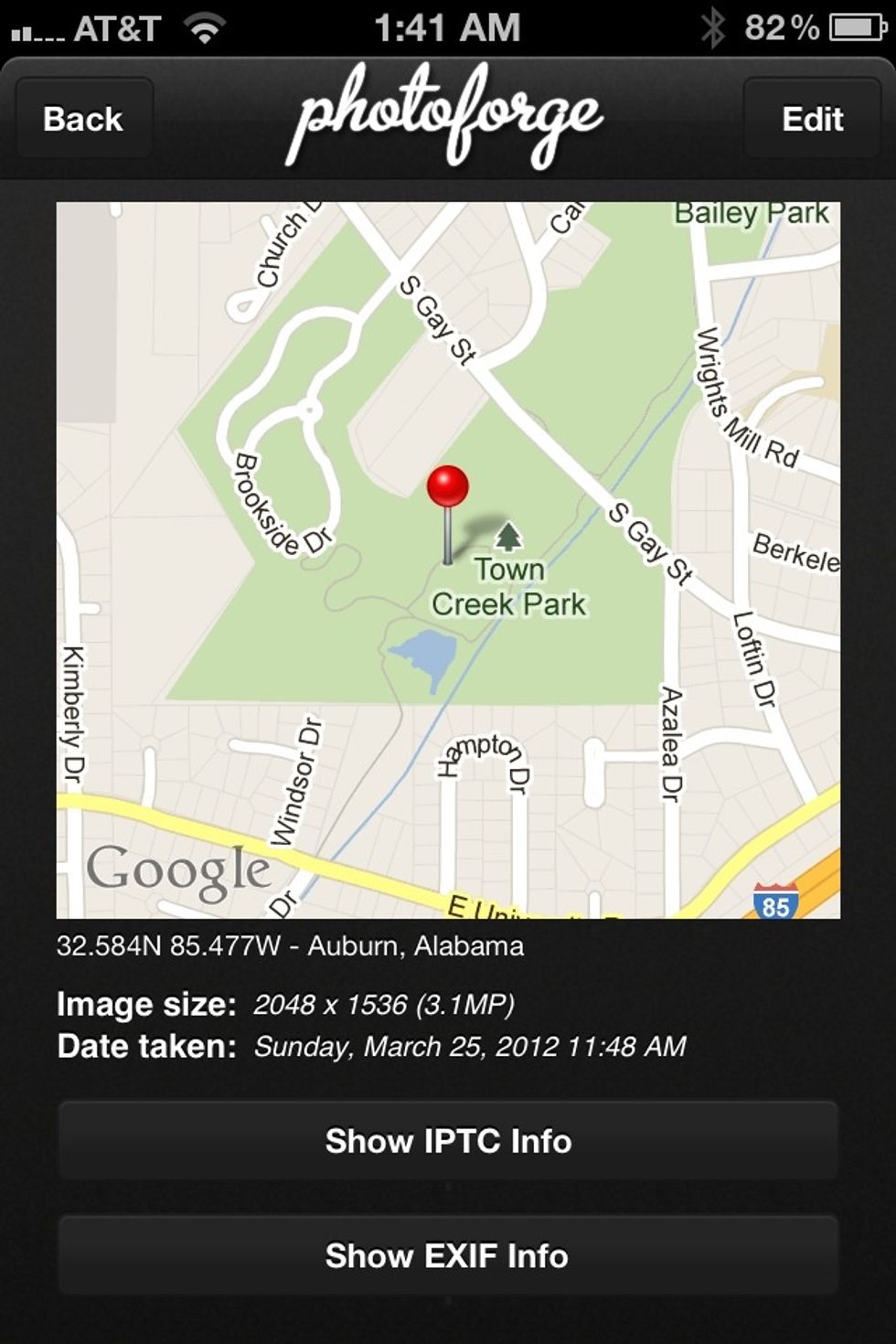 Add geo-mapping and related metadata.
Save picture to camera roll, Twitter, Facebook, Dropbox, etc.