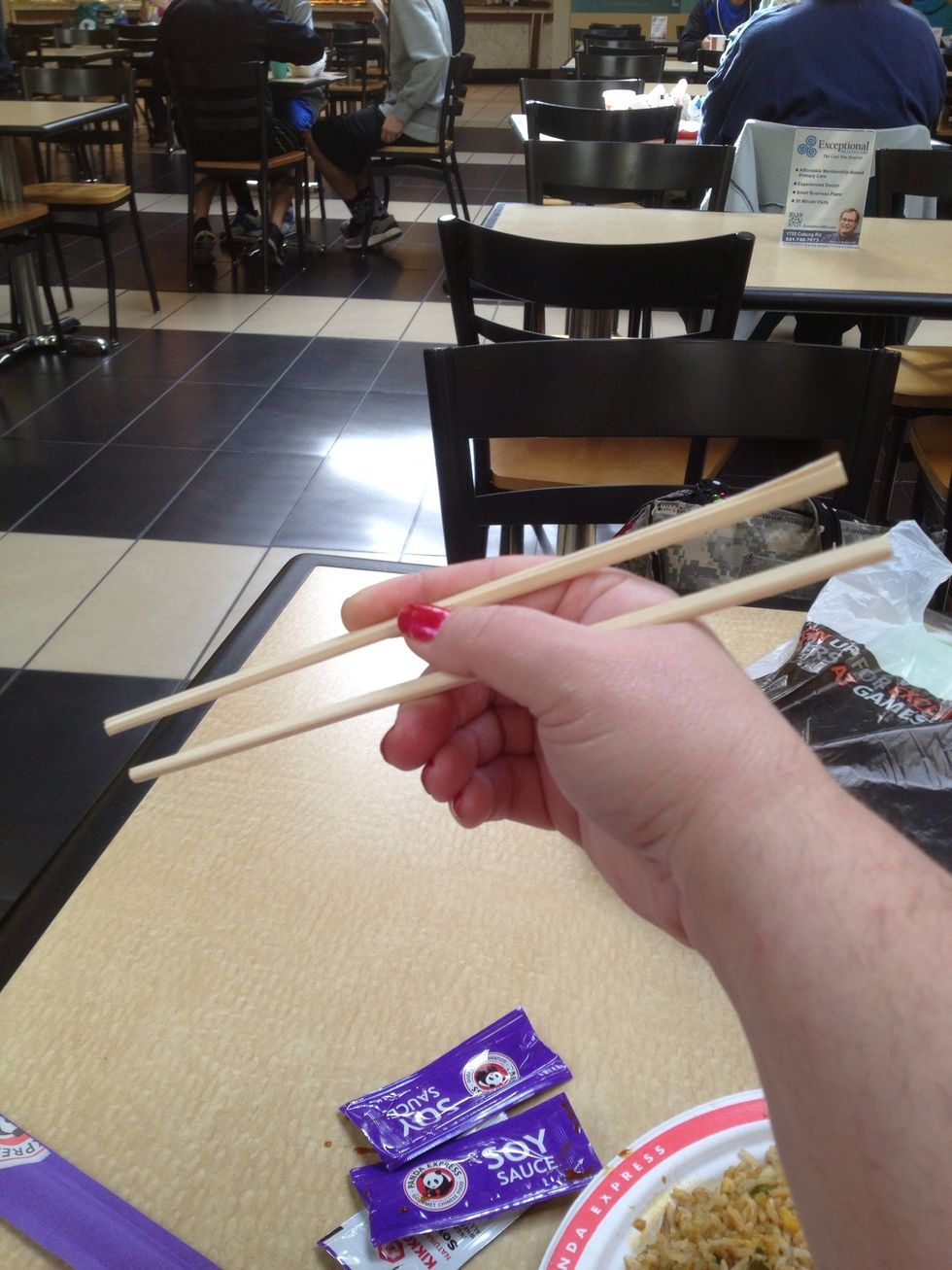 Pick up your chopsticks and hold them like I am here. One between your thumb and index finger and the other above it being held in place by the thumb and index finger so you can flex and pick up.
Start with your chopsticks spread apart. As you are scooping the rice move the chopsticks back together.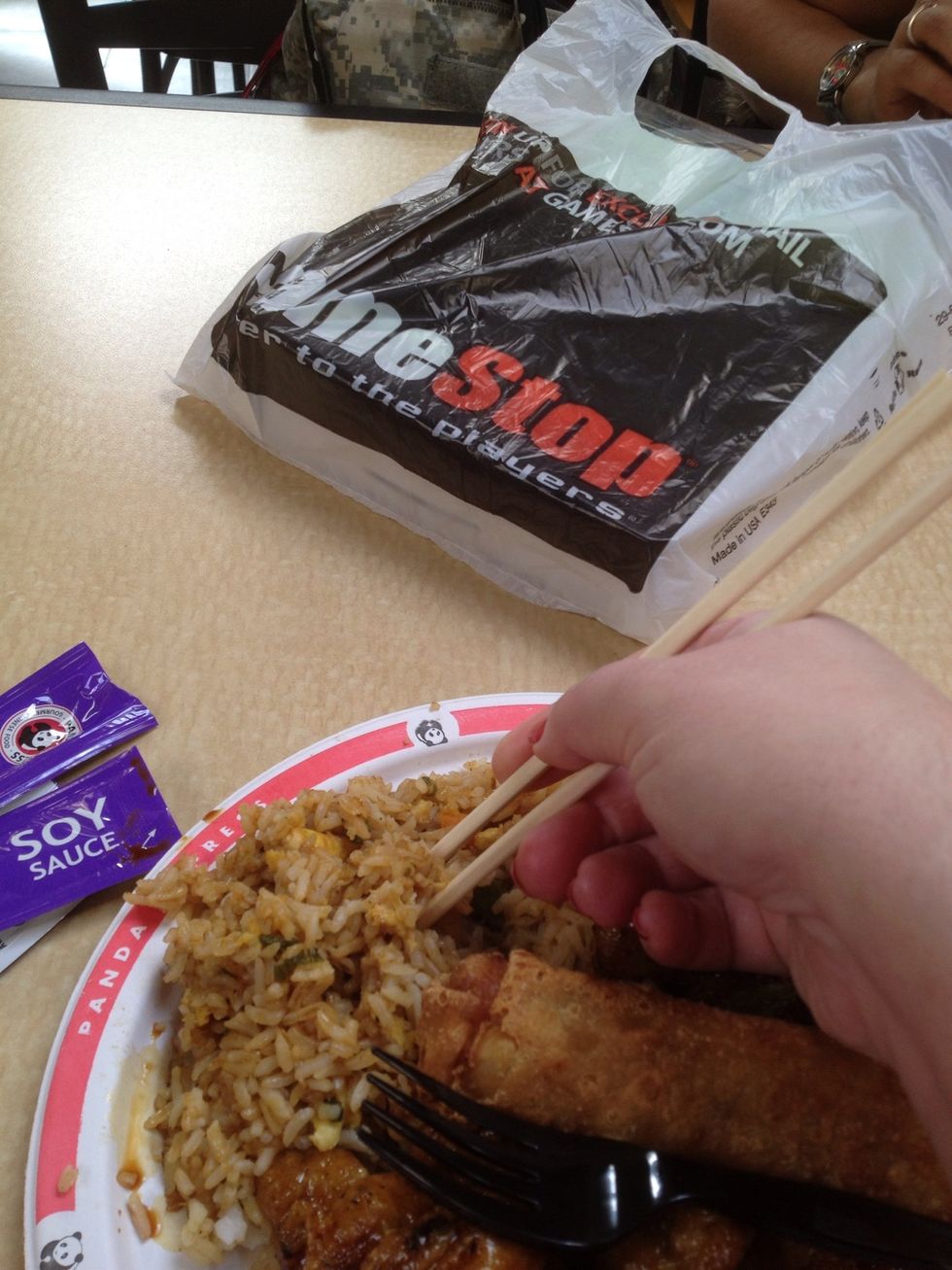 One you have completed "the scoop" pick up.
And there you have it. Your first bunch of delicious rice to pop in your mouth. Yummy!
Bowl Of rice or plate
Chopsticks
Amber L Perry ???
??Technology? Water\n✈ Travel? World Culture\n?? German ? Psychology? Music? Food ?Cosmetics? Shopping \nInstagram Aspergal\nTwitter @AmberLPerry\n