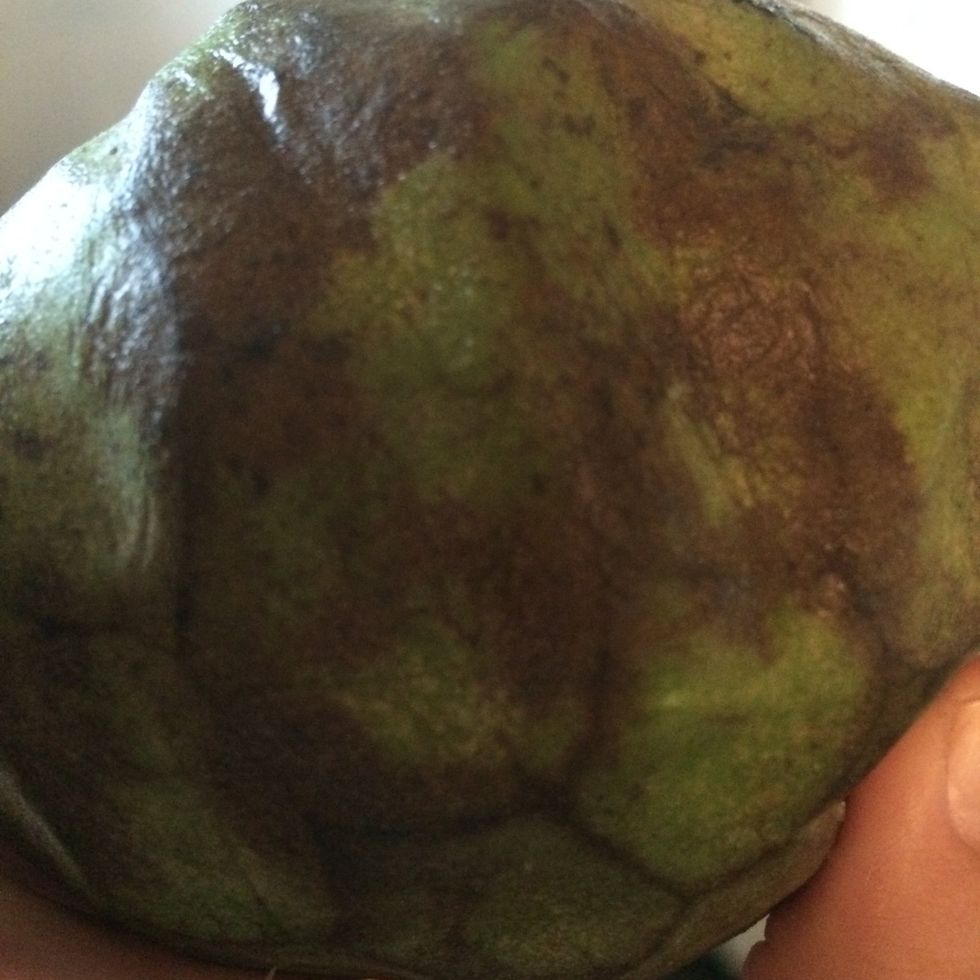 Look at that skin! Reminds me of a dragon! 🐲 You want to find a fruit that is somewhat firm but yields to the touch...like a ripe avocado or kiwi.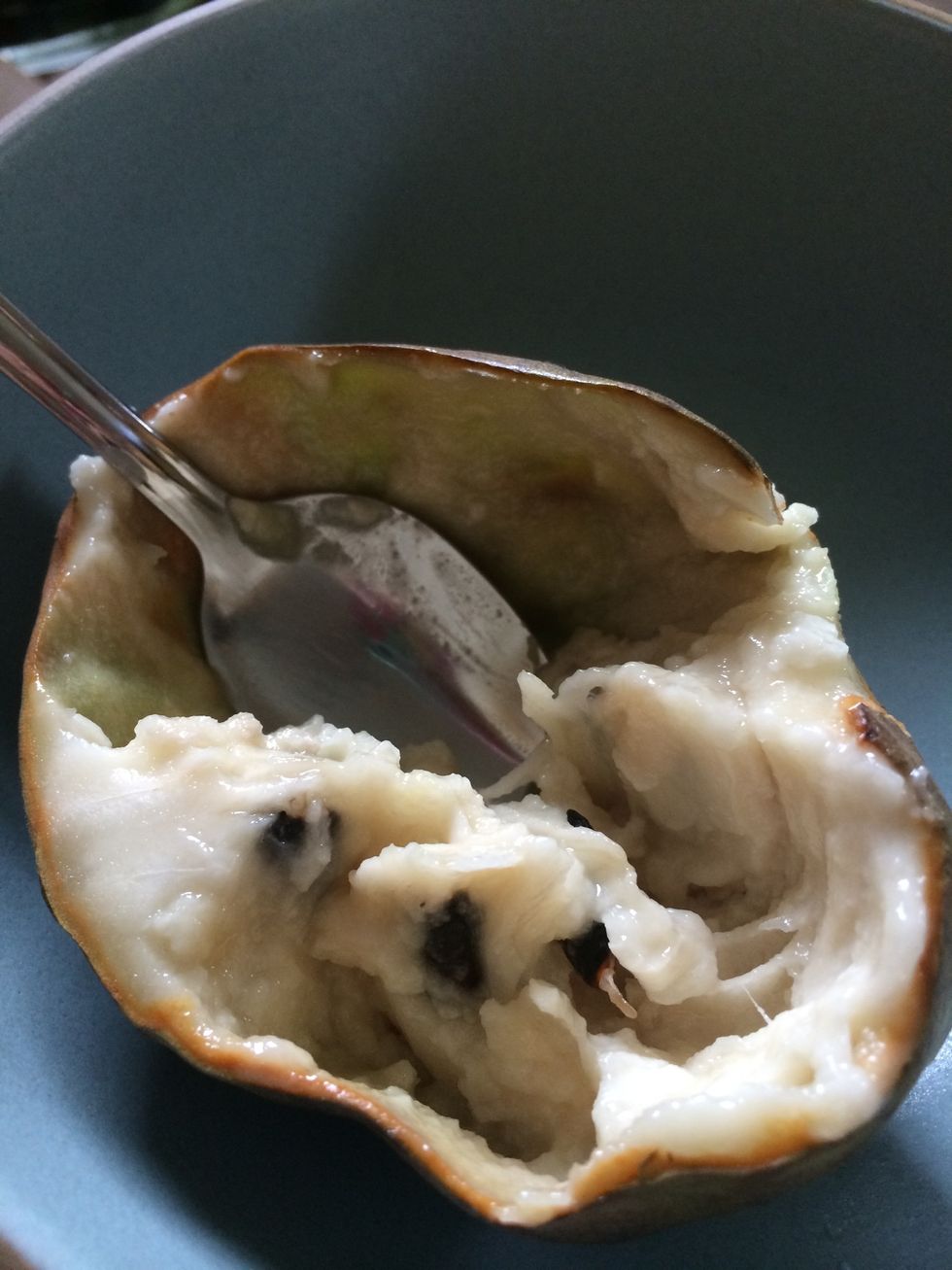 Simply cut in half and use a spoon to scoop out the delicious creamy white flesh! But don't eat the seeds!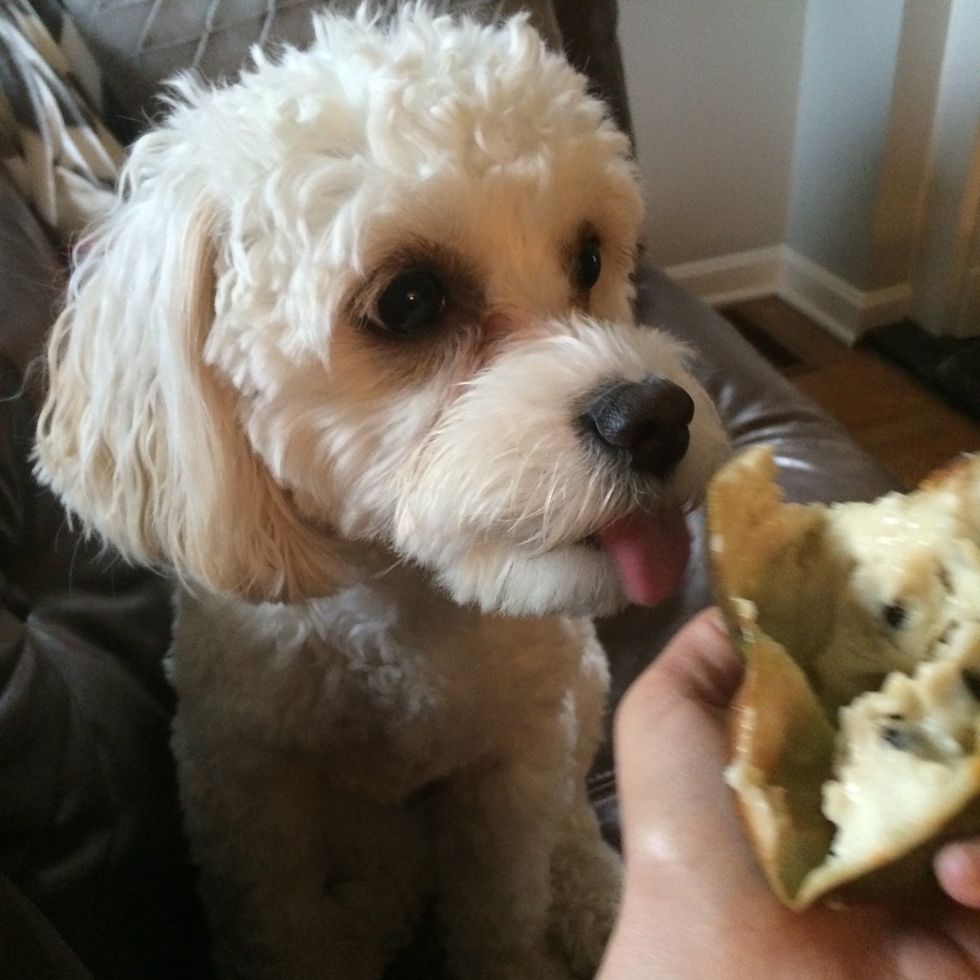 The pup tried to steal a lick :)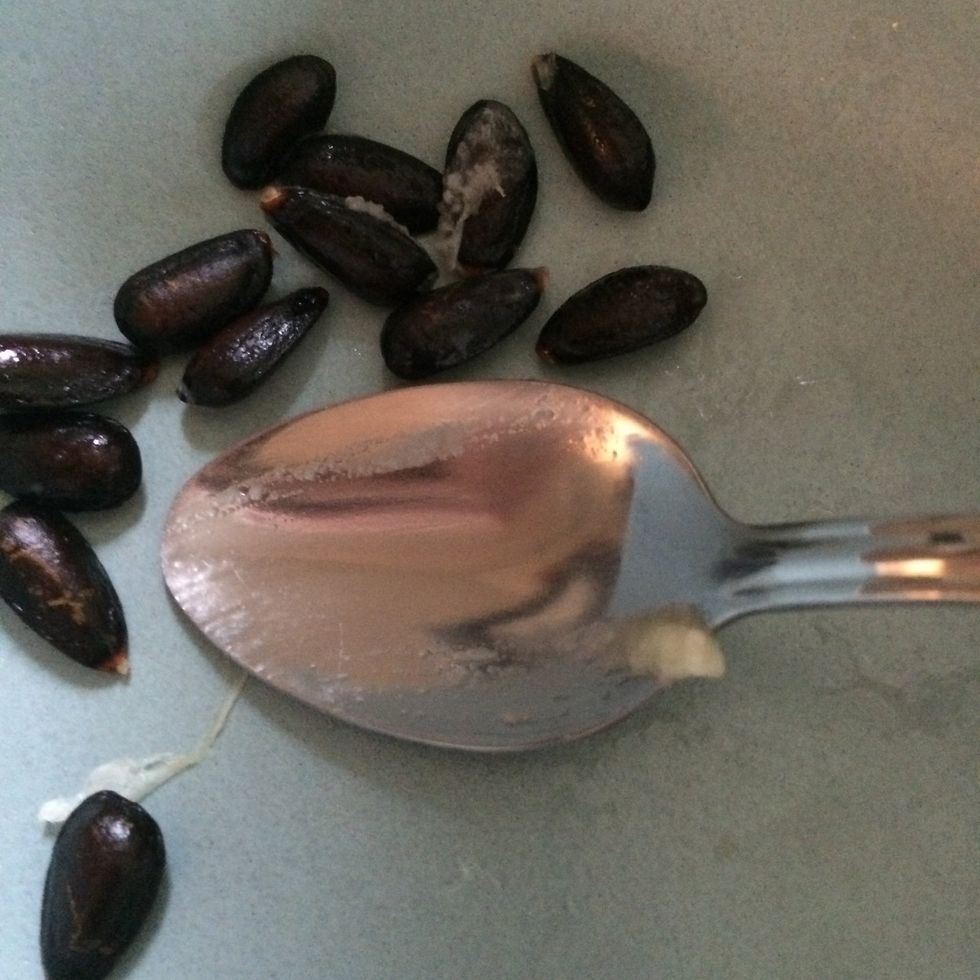 Mmmm. My new favorite fruit! Tastes kind of like a creamy, sweeter pineapple...
Cherimoya fruit
Knife
Spoon