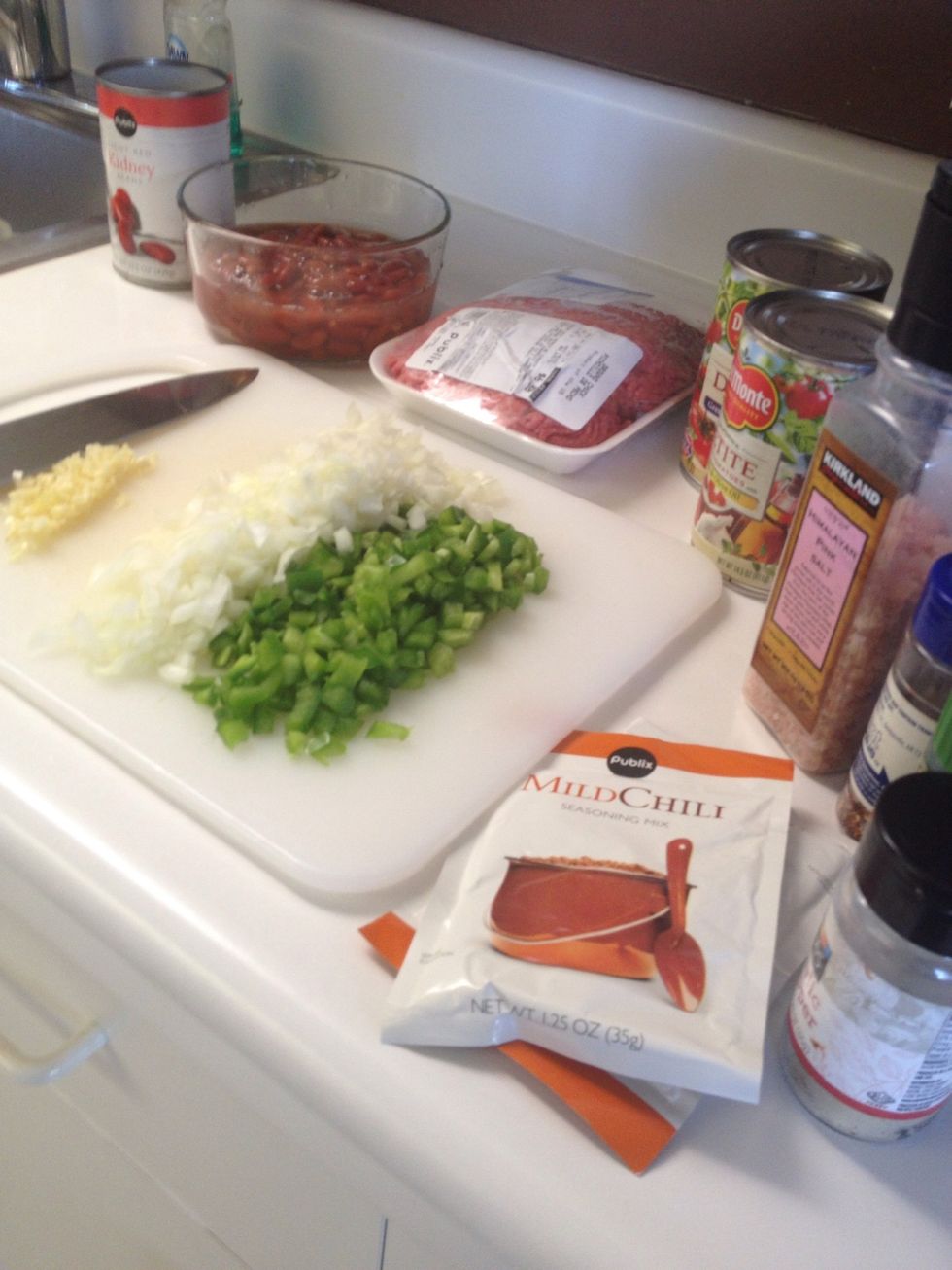 Gather ingredients; to make it easier.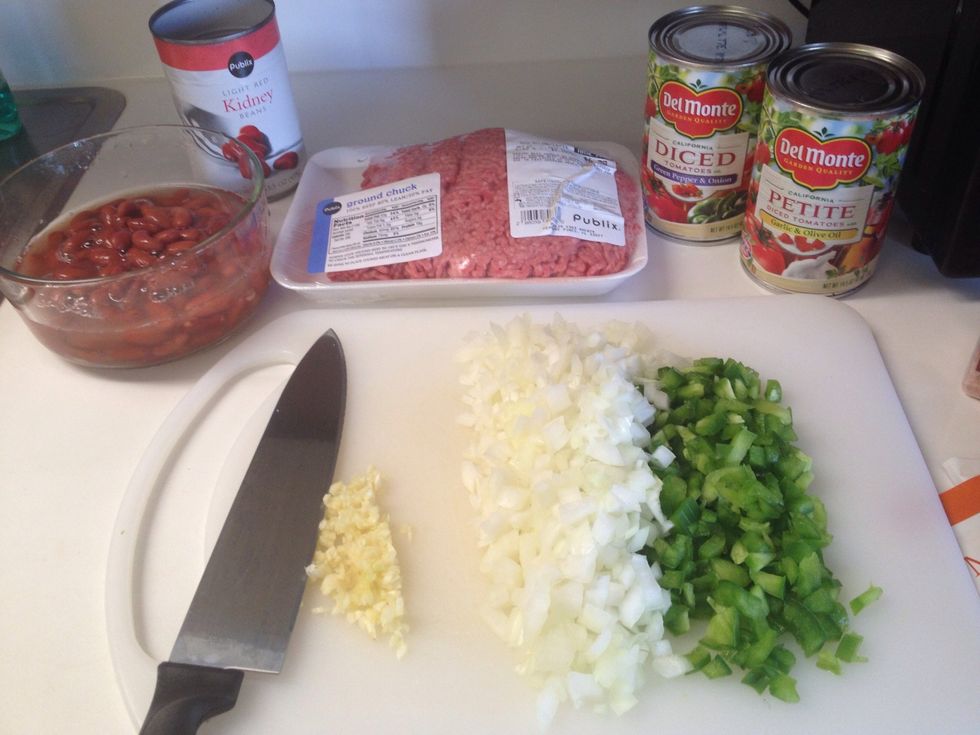 Dice onion, bell pepper and mince garlic. (I was already prepared as you can see)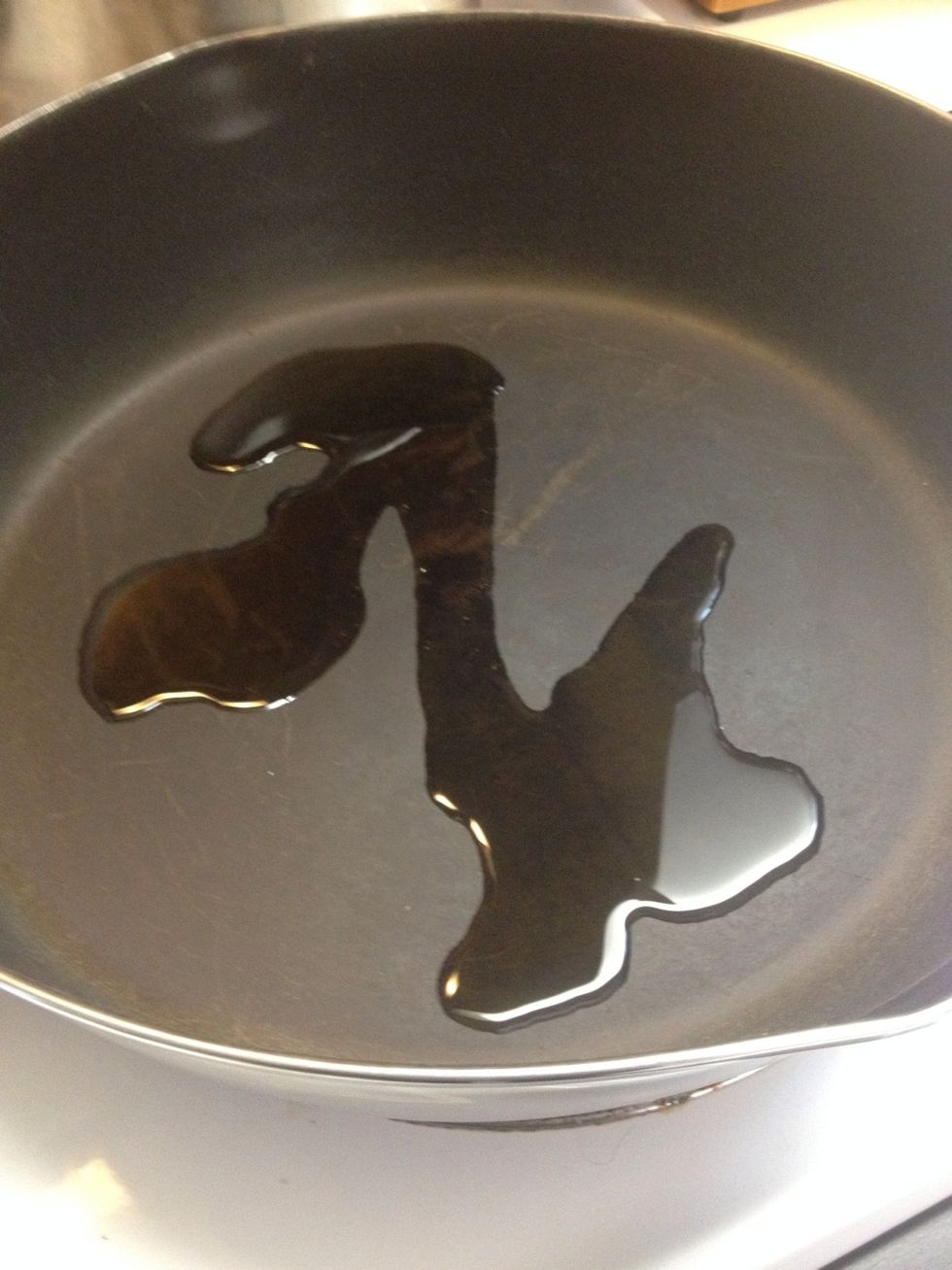 Heat large pot or deep skillet and add olive oil.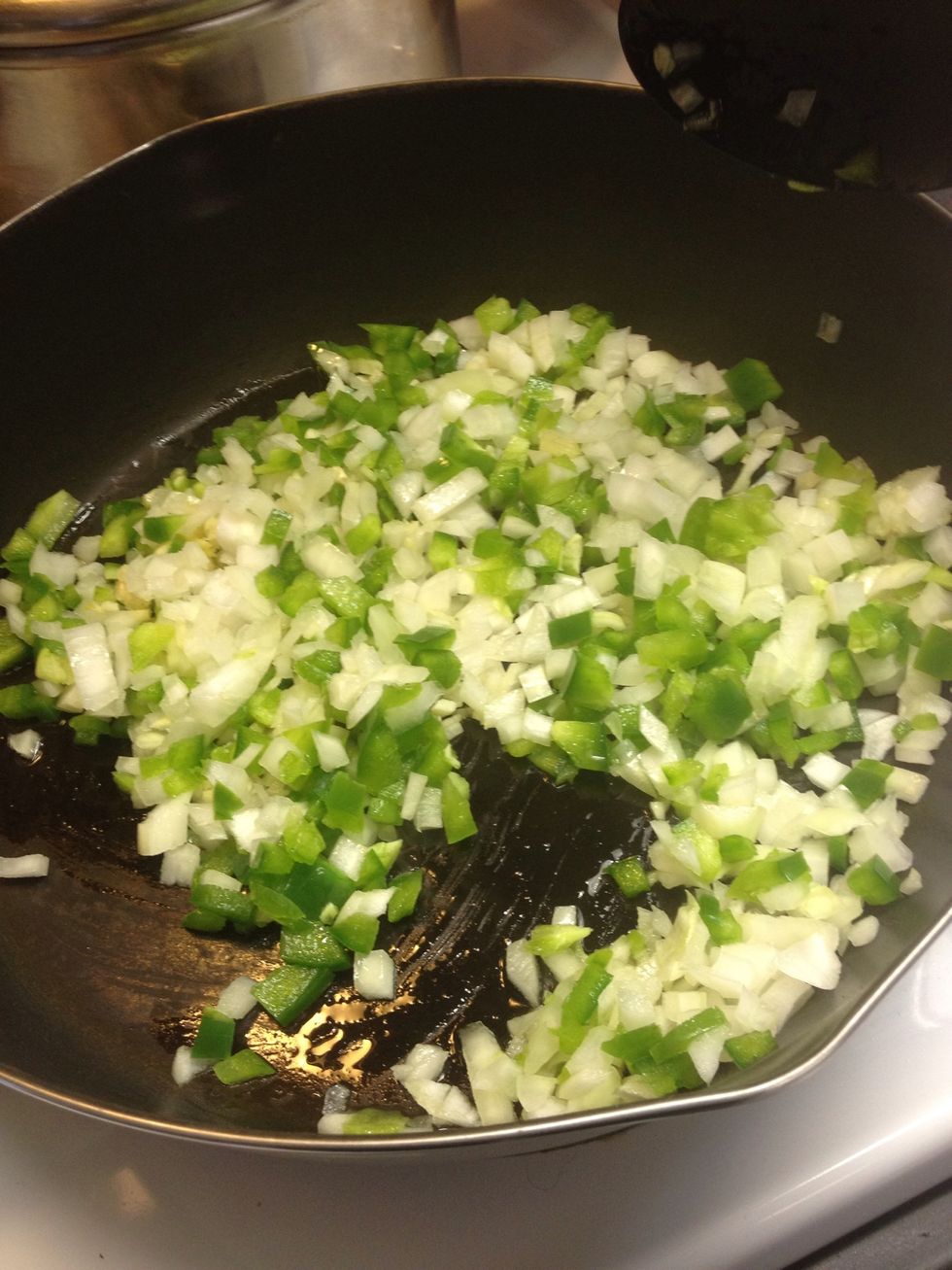 First, I cook my seasoning (my go-to trinity). Let this cook for about 3 minutes on medium high heat.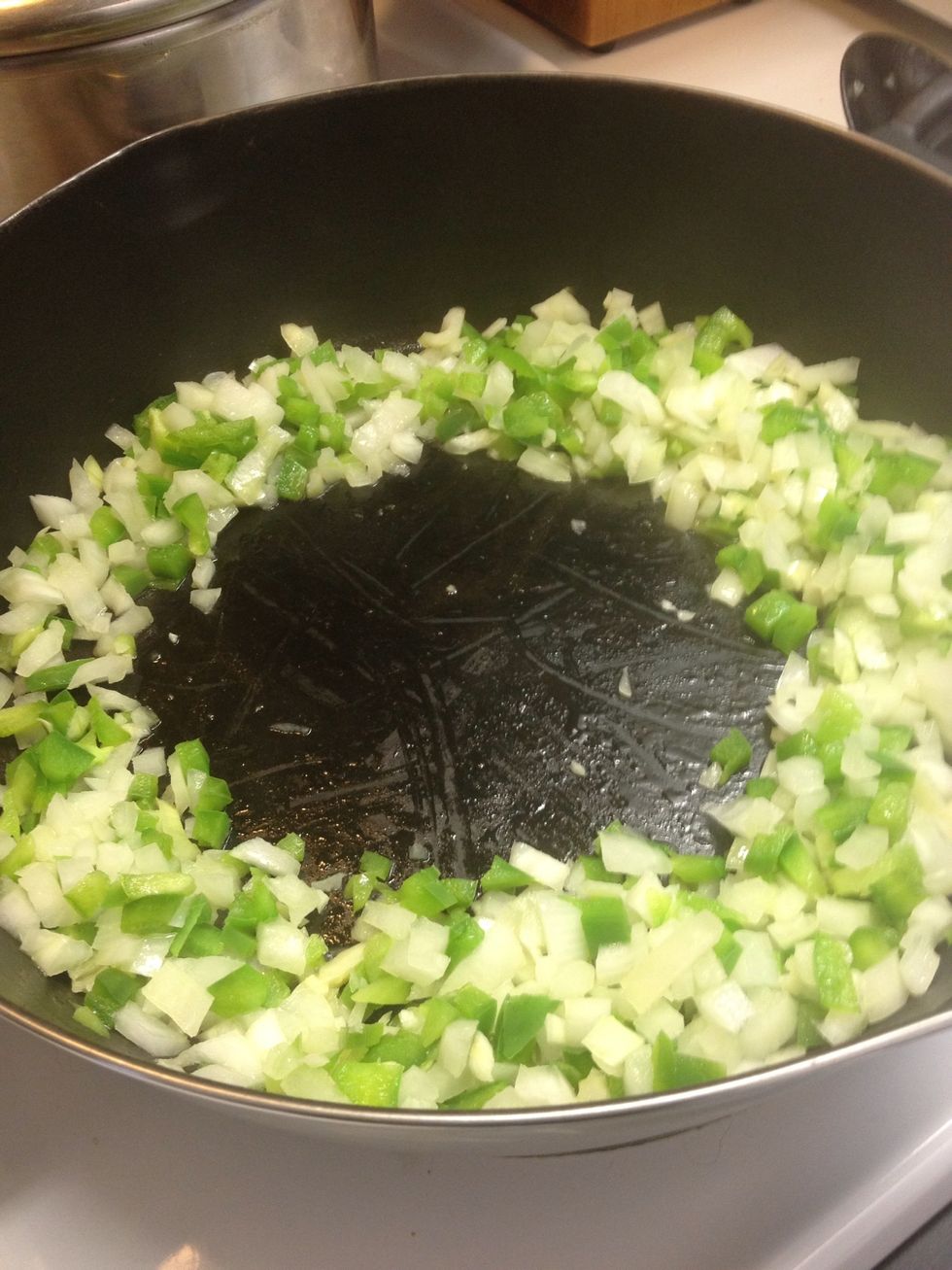 Then I push my trinity to the sides of the skillet to make way for my meat.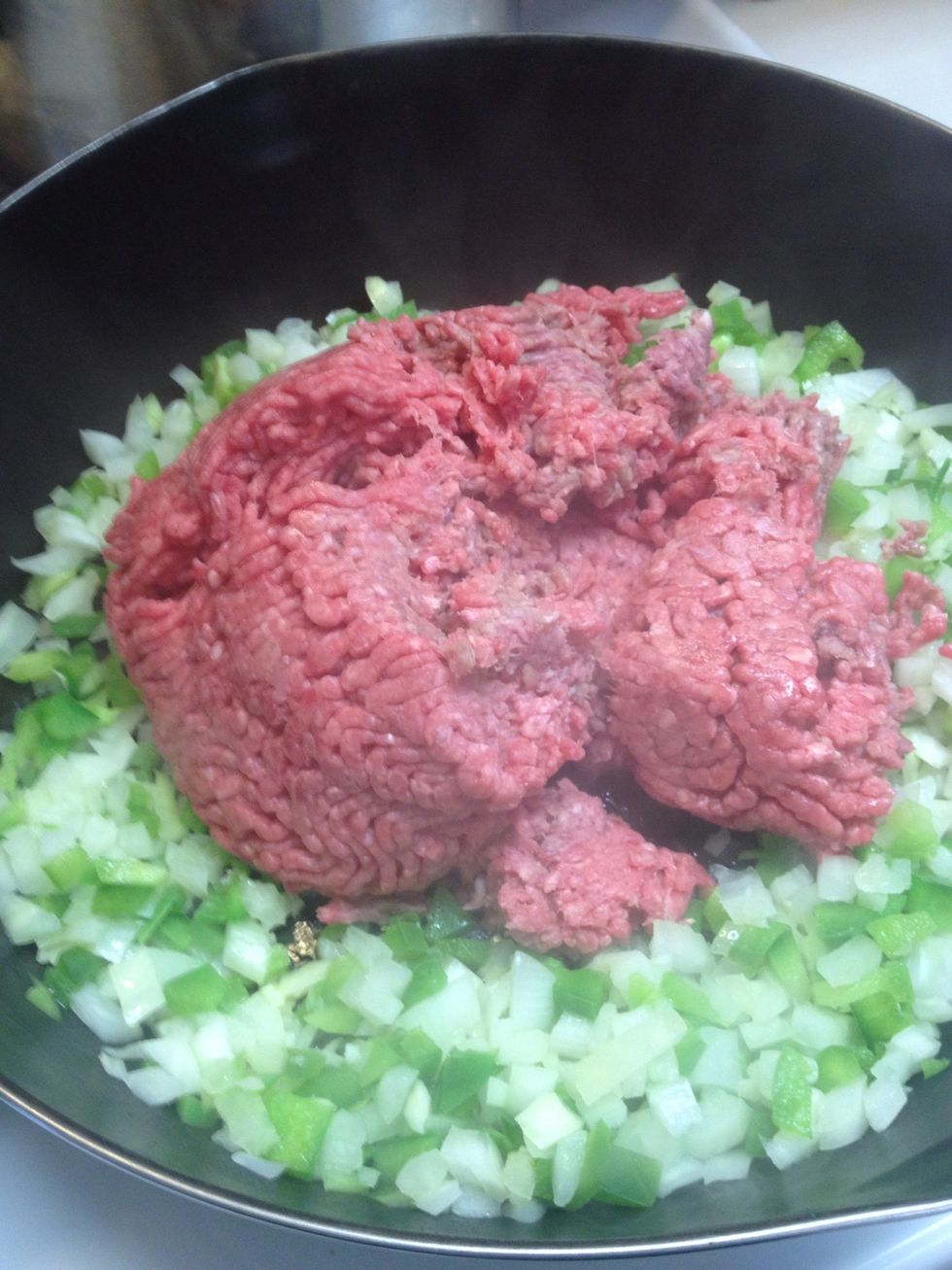 Add in meat. Cook until brown.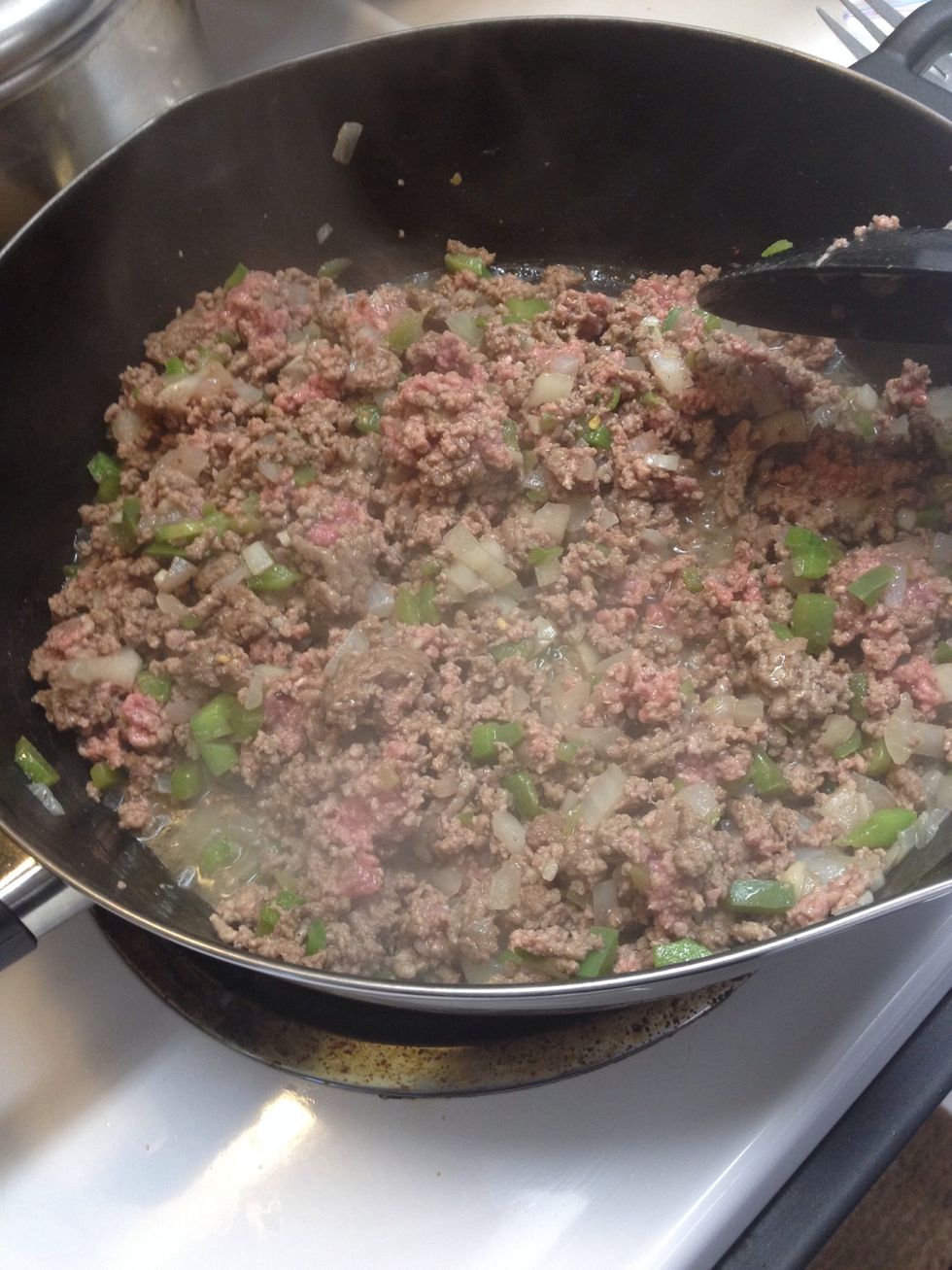 Stir meat and seasoning together as cooks to make sure all meat is browned. Here is when you add additional seasonings; add salt, pepper, and crushed red pepper.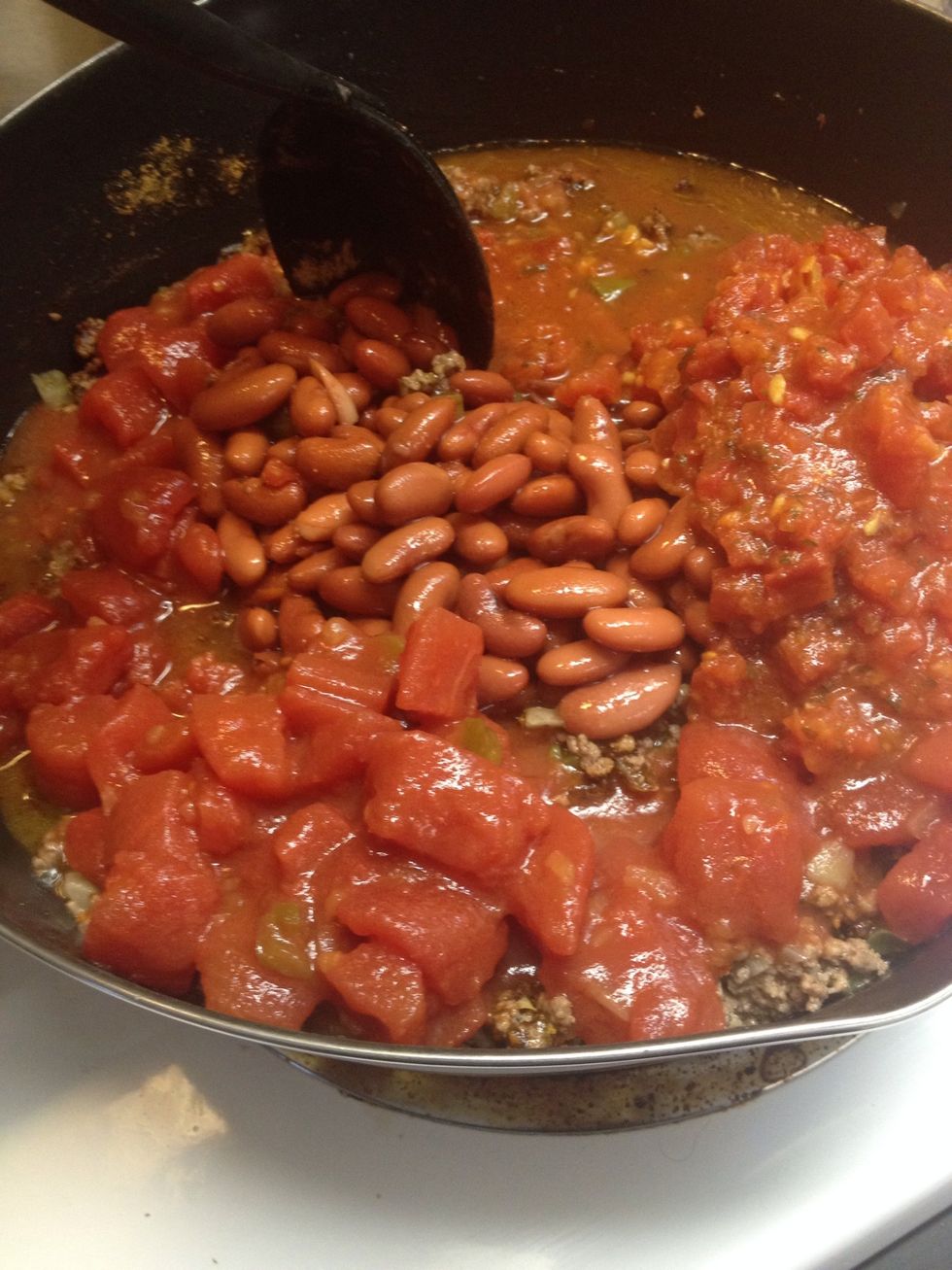 Next add tomatoes, beans and chili seasoning. Yes, just dump it all in!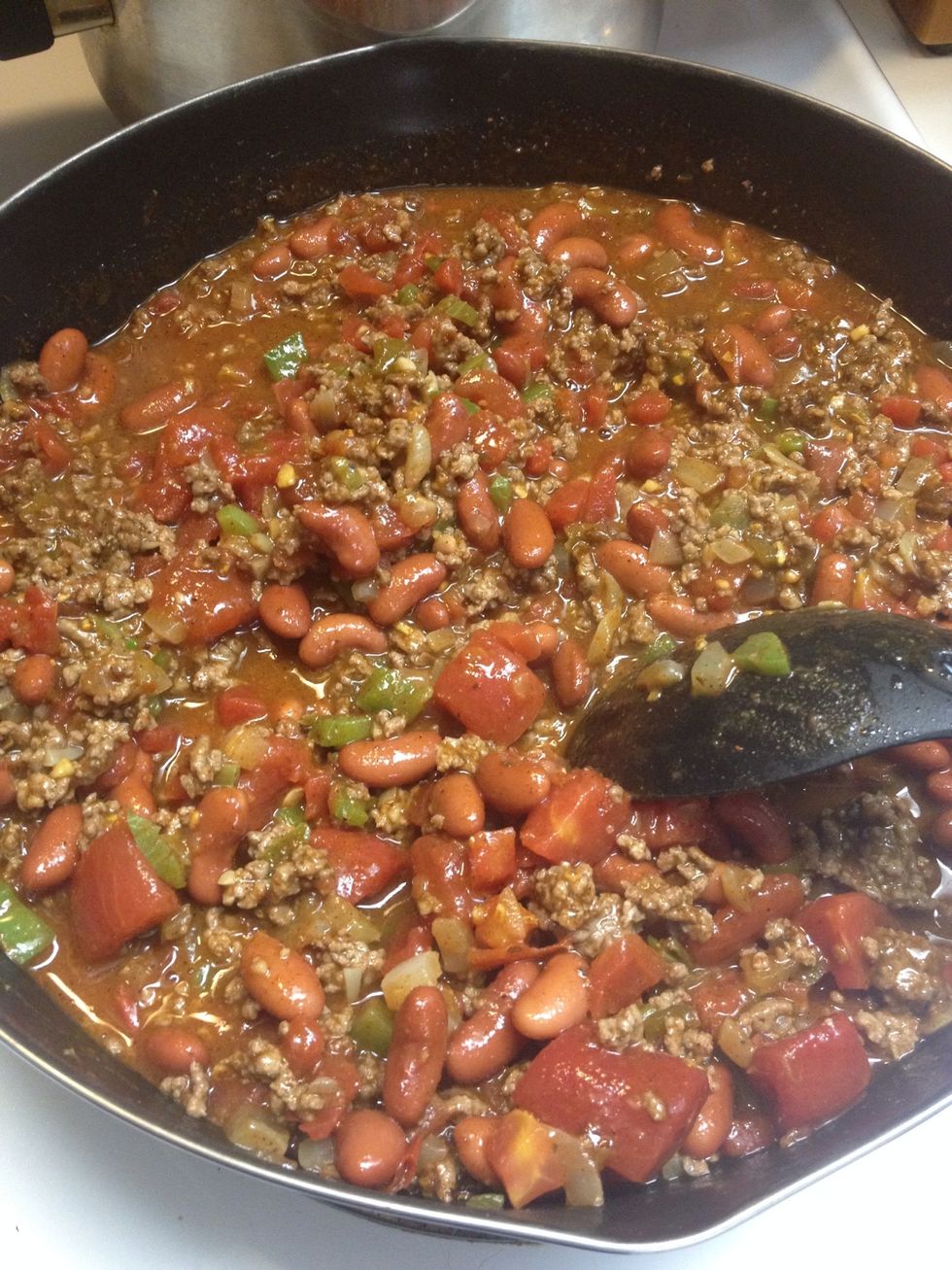 Stir until all mixed in.
1 1/2 to 2 lbs Lean Ground Chuck
2.0 Cans 14.5oz Diced Tomatoes (undrained)
1.0 Can 15.5oz Light Red Kidney Beans (undrained)
1/2 Large green bell pepper diced
1/2 Large white onion diced
3.0 Cloves of garlic minced
2.0Tbsp Olive oil
2.0 Packets of Chili seasoning
1.0pch Crushed red Pepper Flakes
1.0pch Salt and pepper
Fashioning Food
Welcome, food lovers! Fashioning Food is a guide to cooking and entertaining with style, for family and friends. Be sure to check out my blog for more!