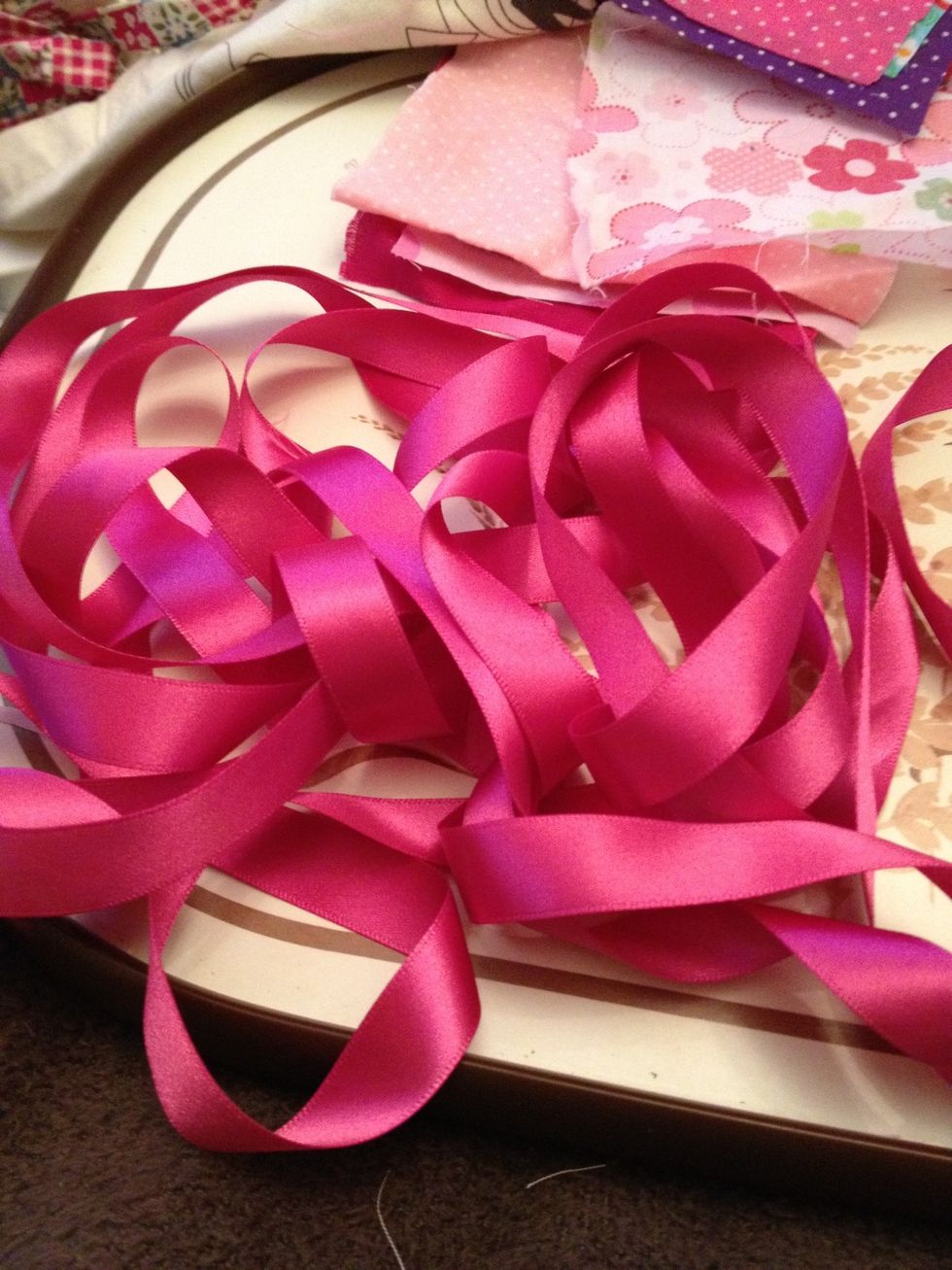 A tangled mess! Not good!!!!!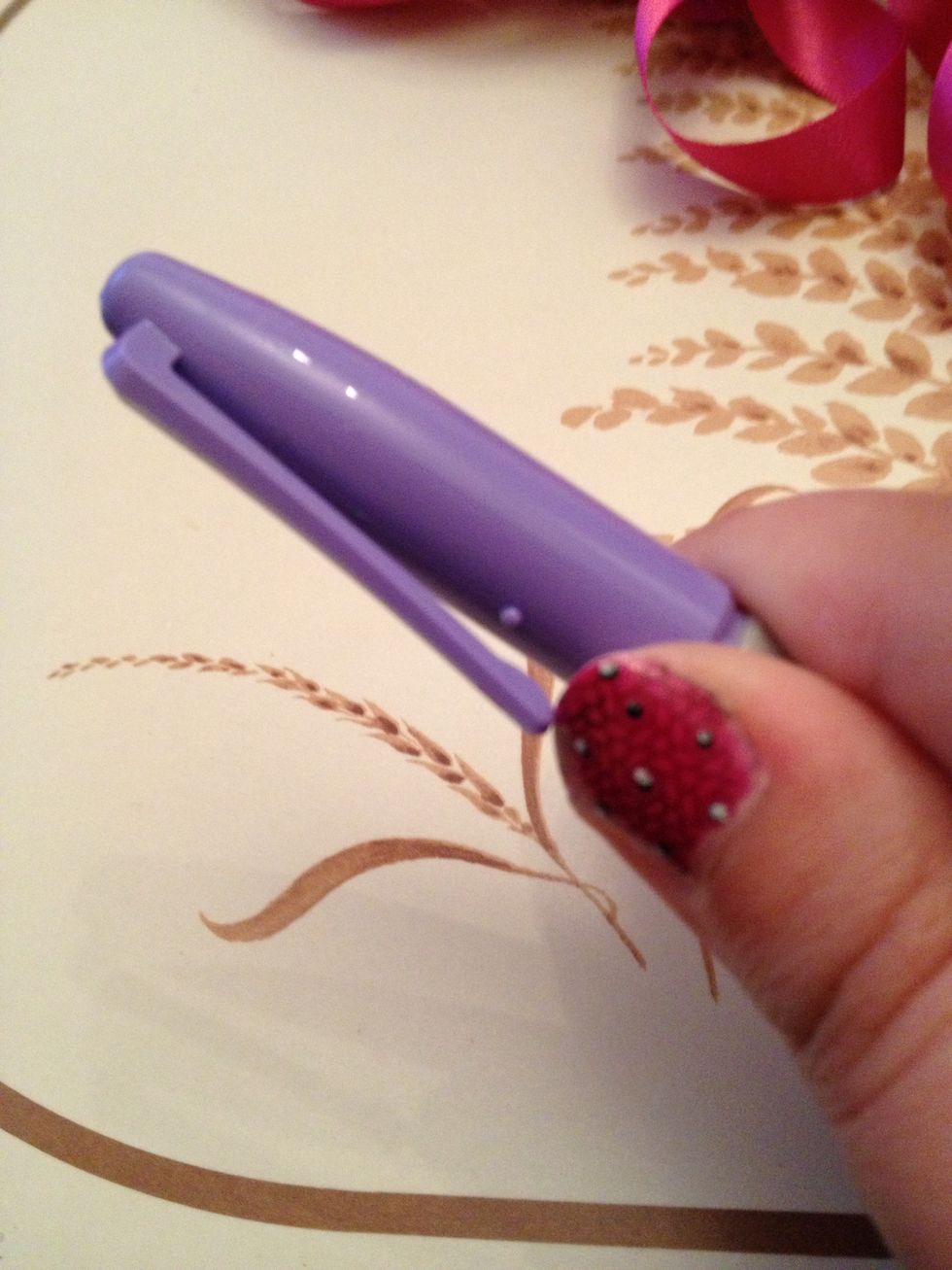 Grab a pen with a clip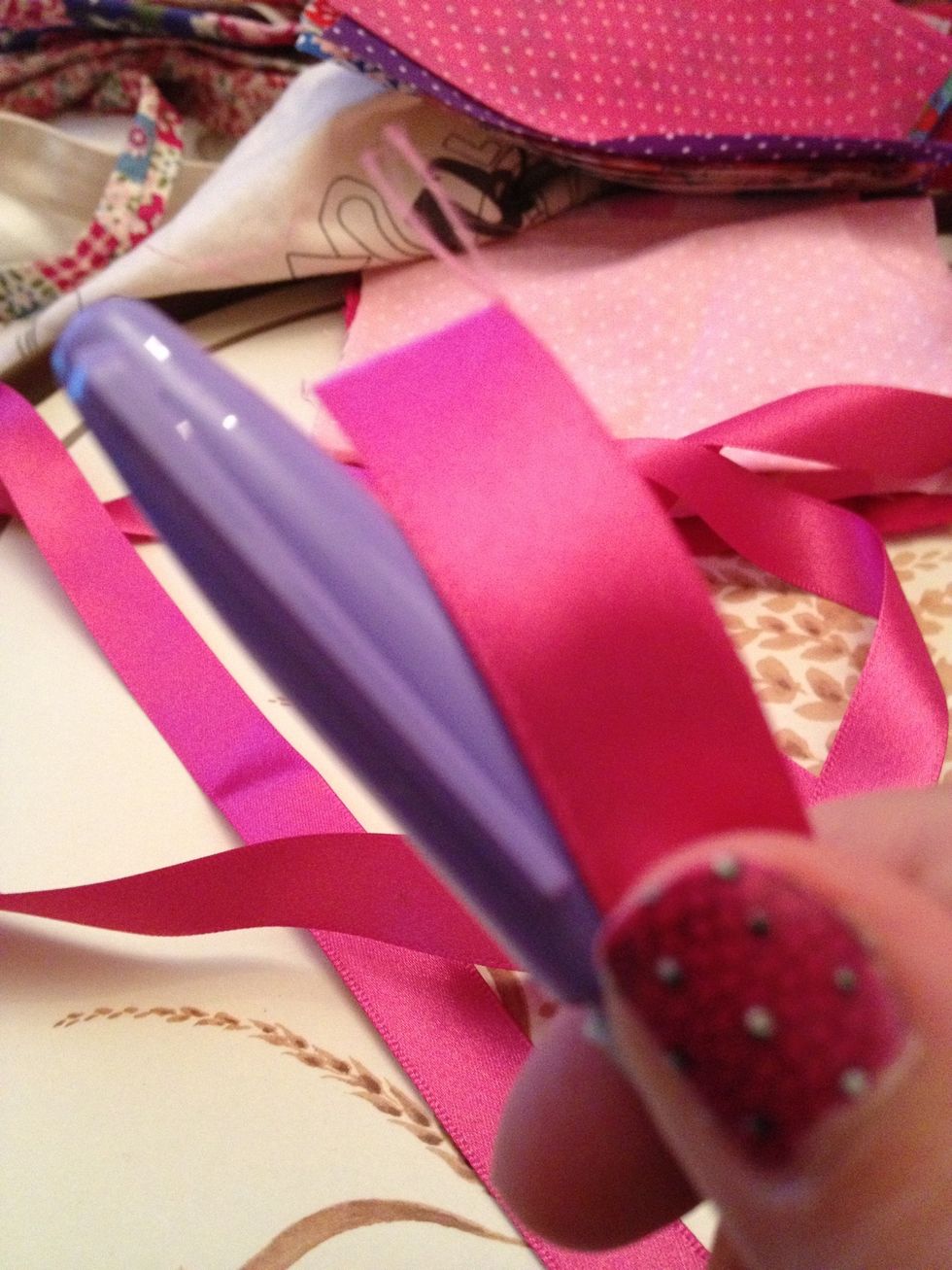 Find the end of the ribbon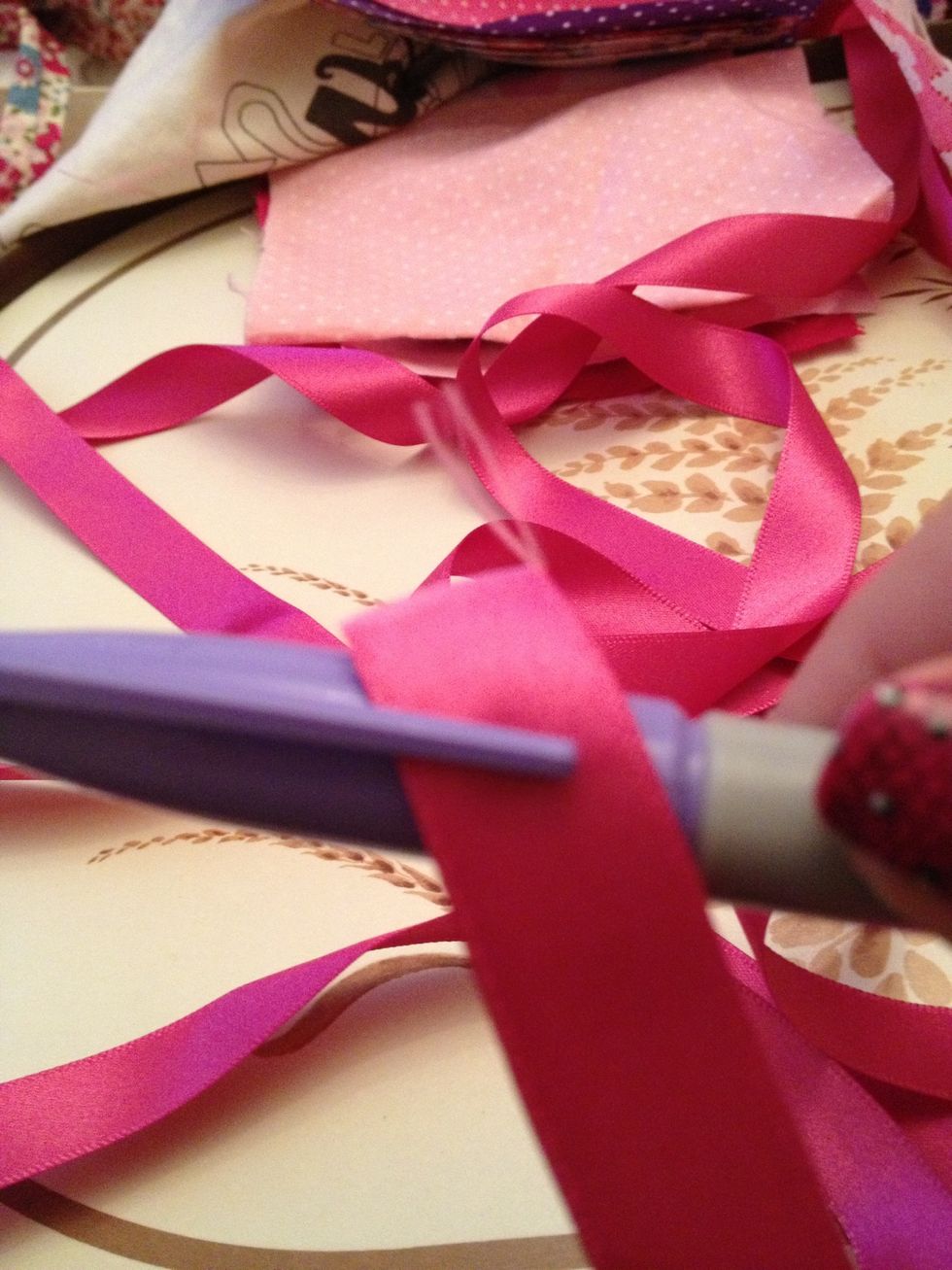 Slip the end under the clip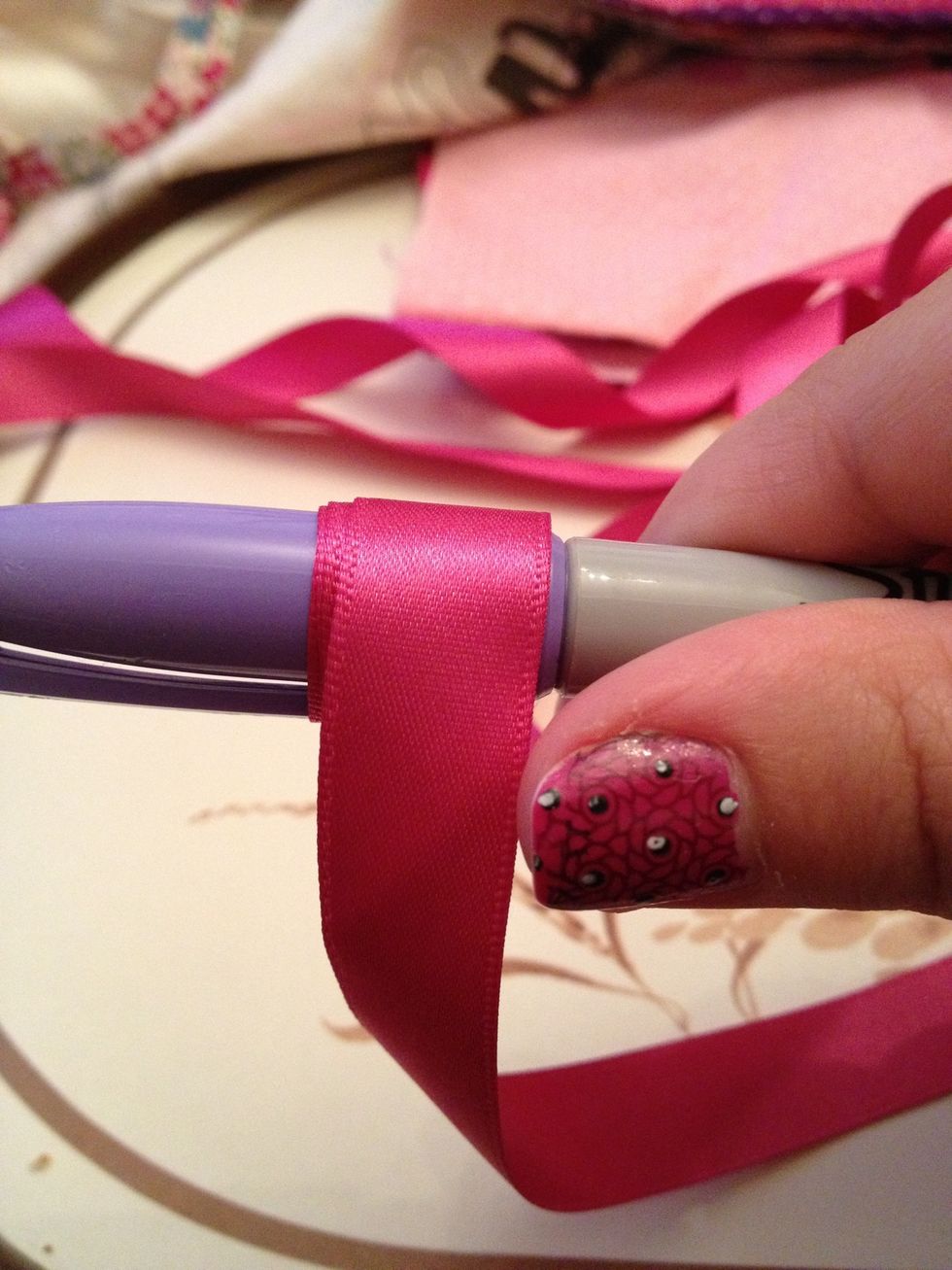 Tightly wrap and then just keep rolling the pen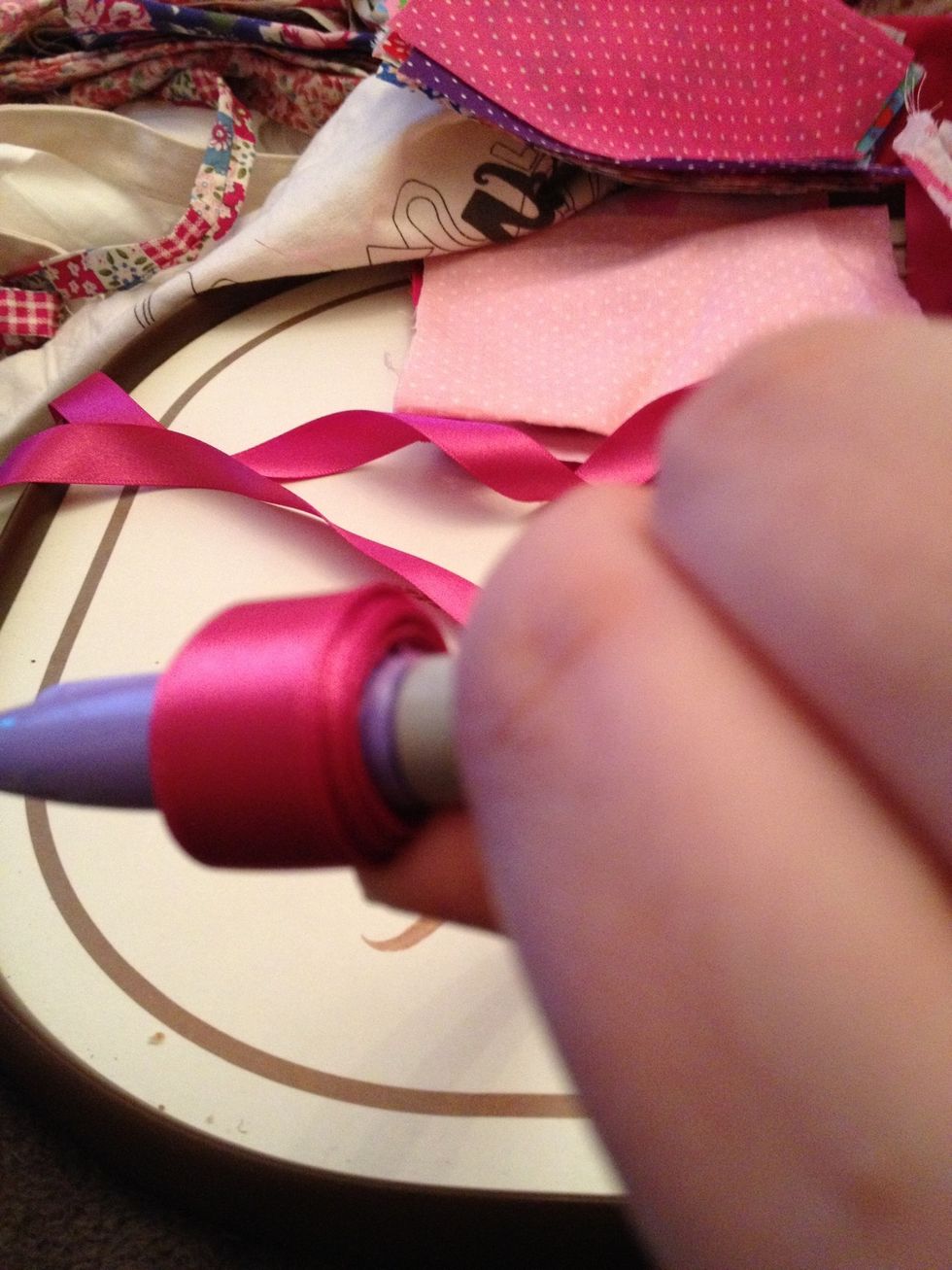 Getting there .......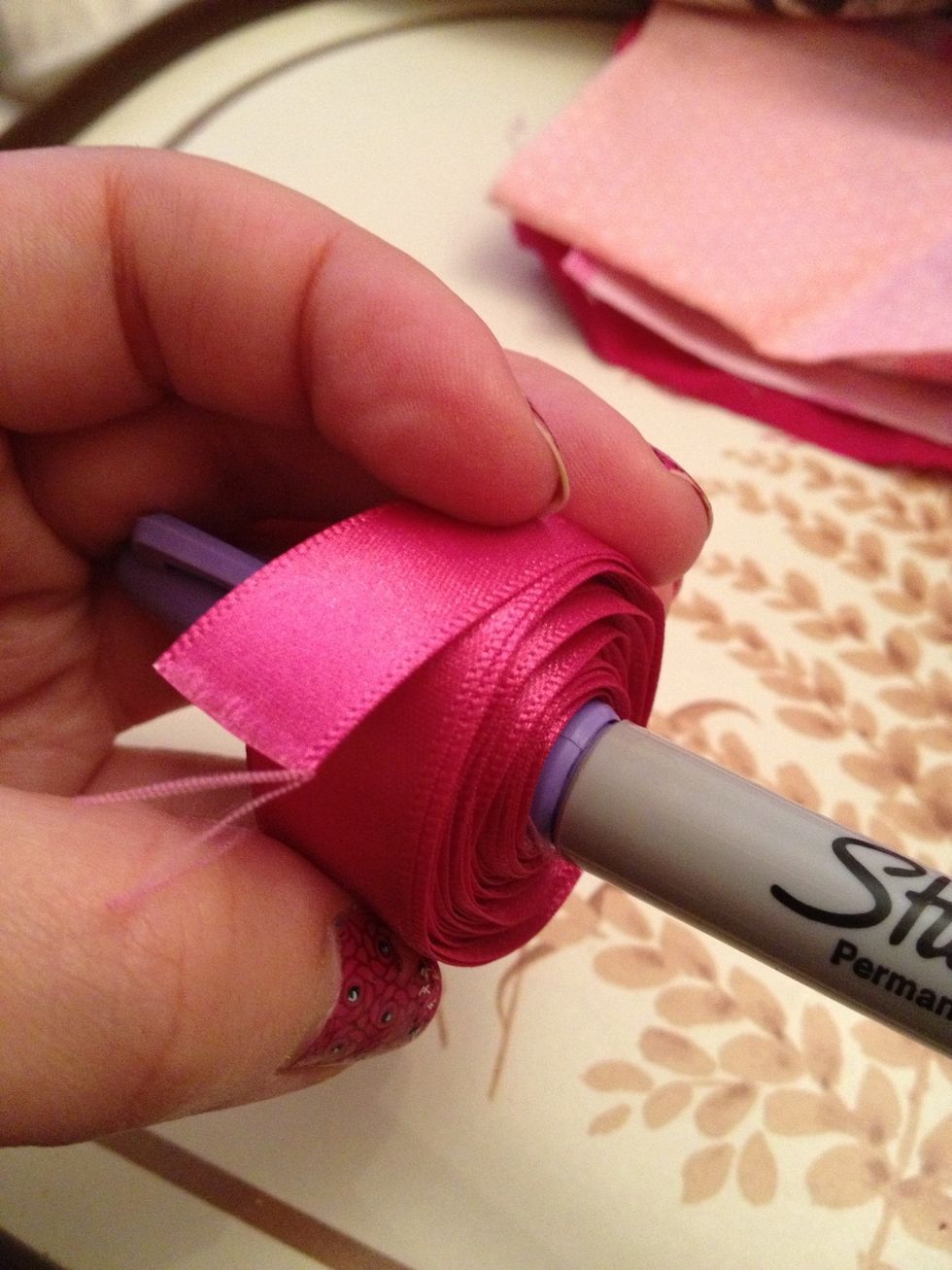 Finally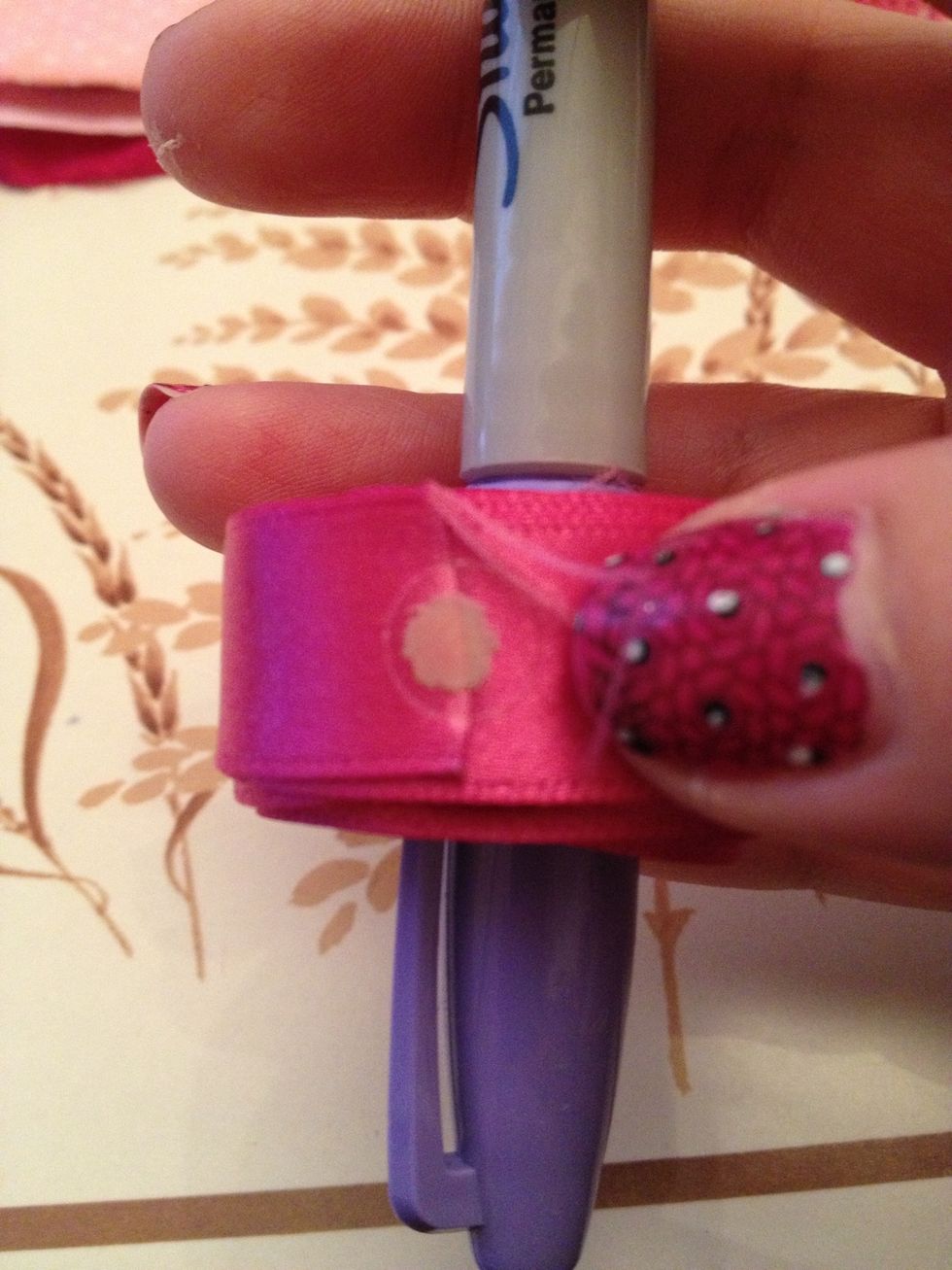 I add a sticky dot to keep in place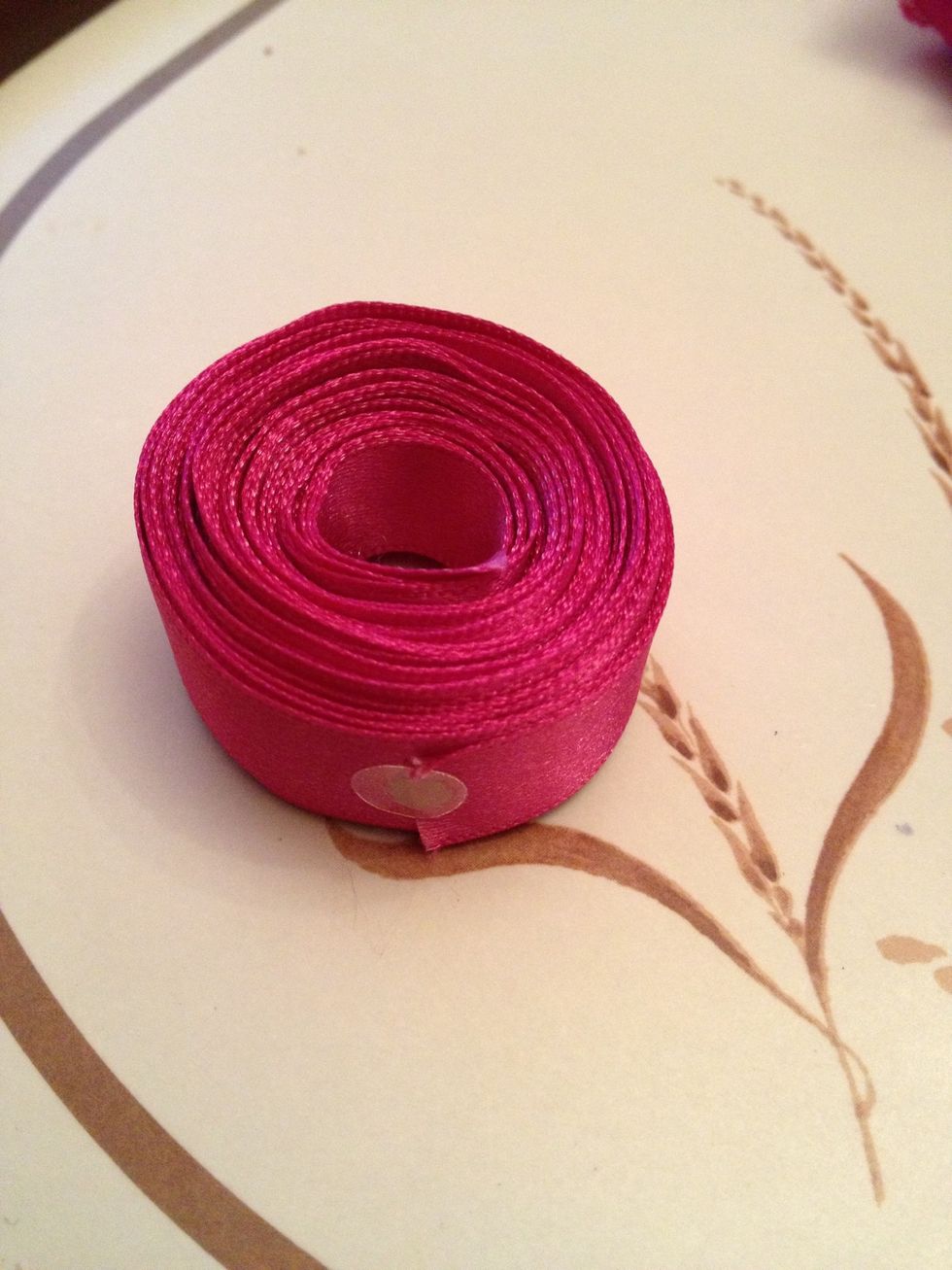 Carefully slip off the pen and your done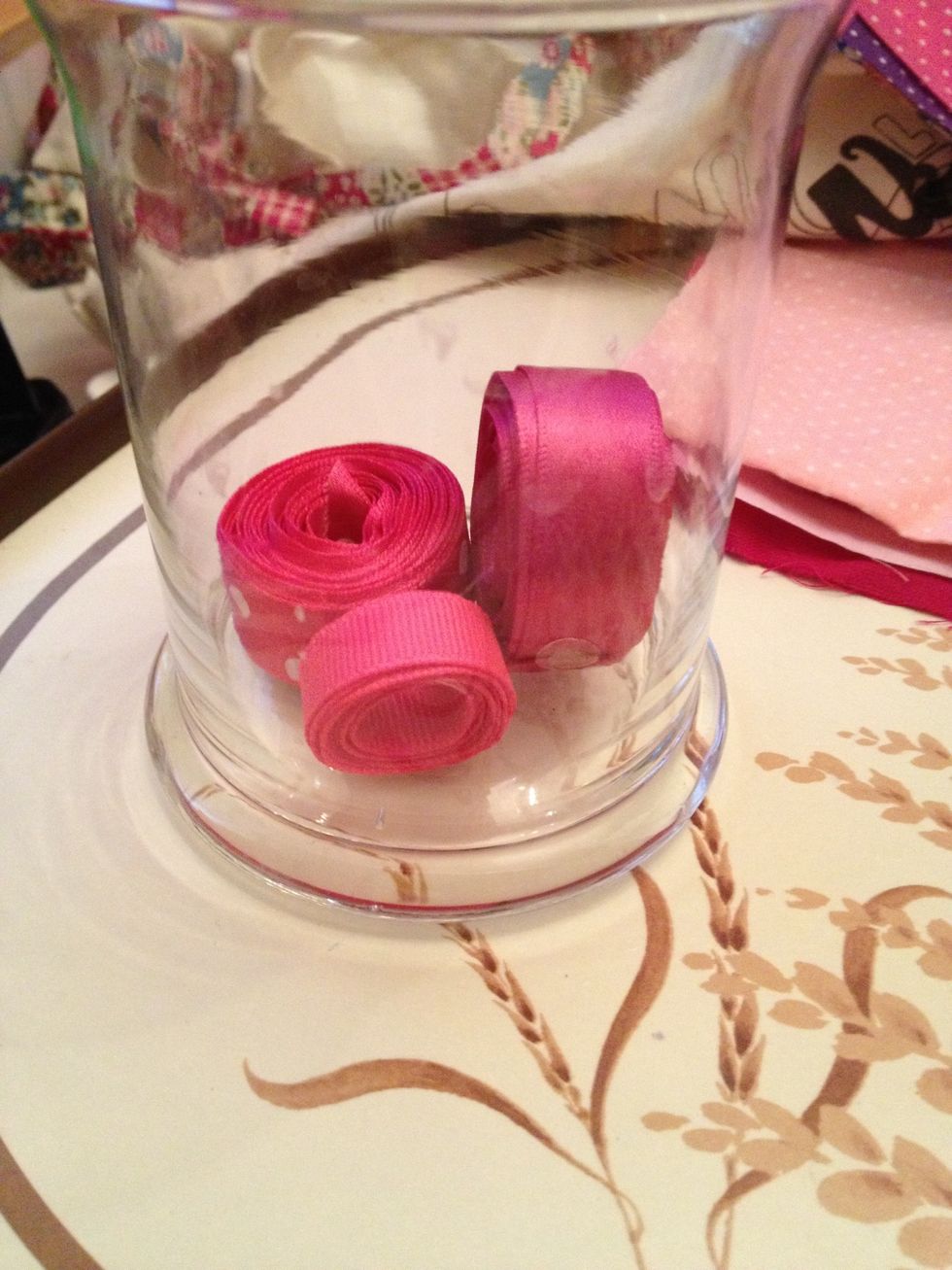 I like to keep my ribbons in this glass vase as they are so pretty.