If your like me and mornings are nearly impossible, this is the guide for you! I would like to just wash my hair and sleep with it wet and wild. But when I wake up, it's practically a jungle. So now
I wash it and then braid it, as shown in the photos:
1. Brush your hair out WELL, or else it will be tangled in the morning. (Who am I kidding, if you have thick hair, it will be no matter what.) then take the front part of your hair/bangs and then
Twist it tightly. Then secure with a rubber band.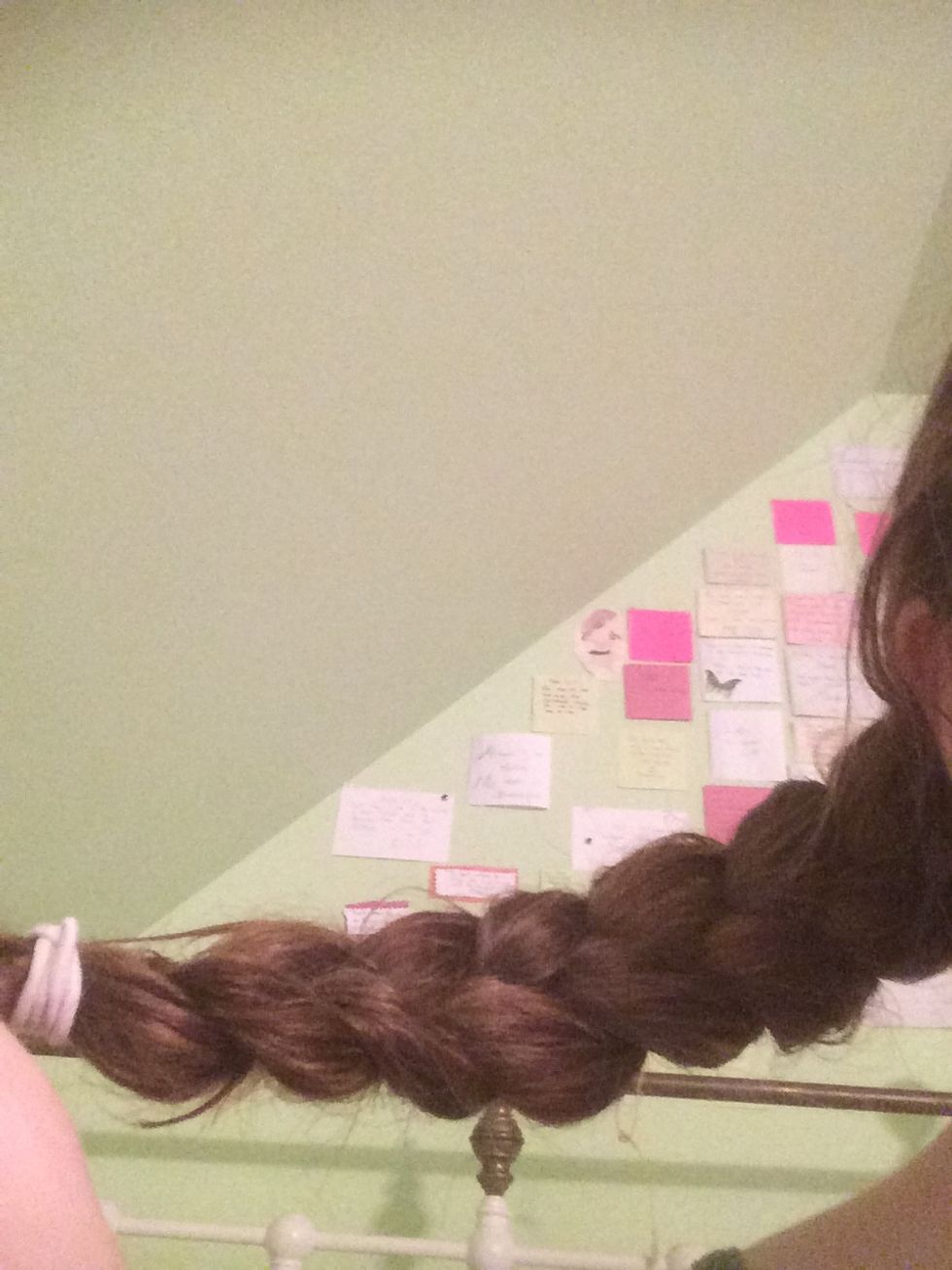 2. Braid the rest of your hair. That's it! Now in the morning, all you have to do is unbraid it and blow dry it. It will also be slightly wavy, an added bonus!