How to easily stirfry any green, leafy vegetable
Easily Stirfry Any Green, Leafy Vegetable
353
Wash and cut bottom of stems up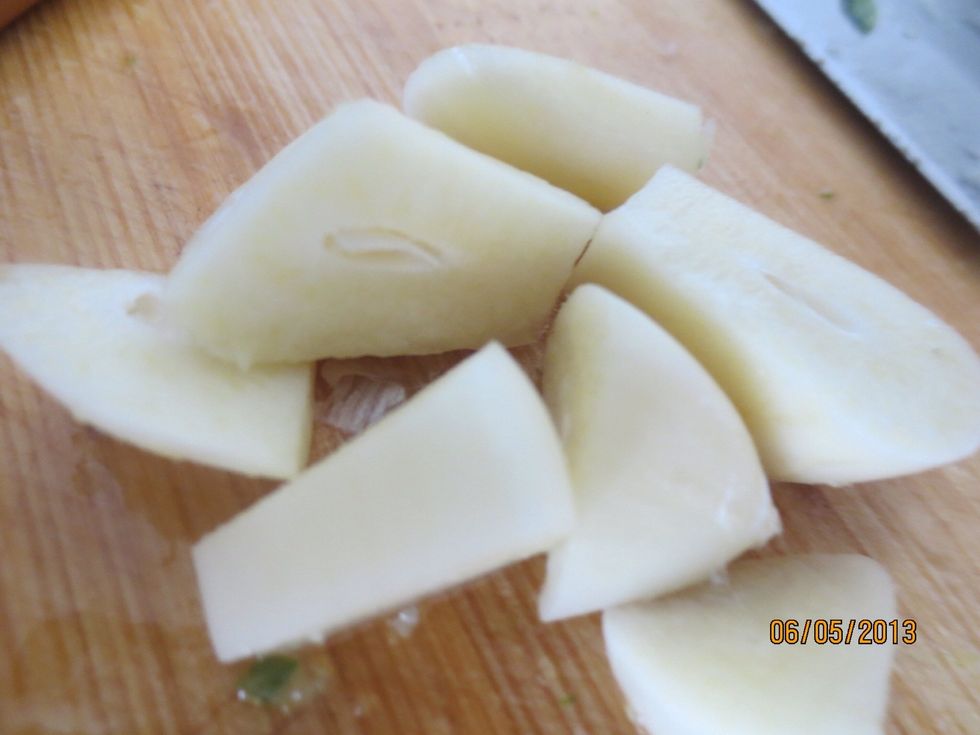 Cut up garlic
Add garlic to hot oil and lightly stirfry on medium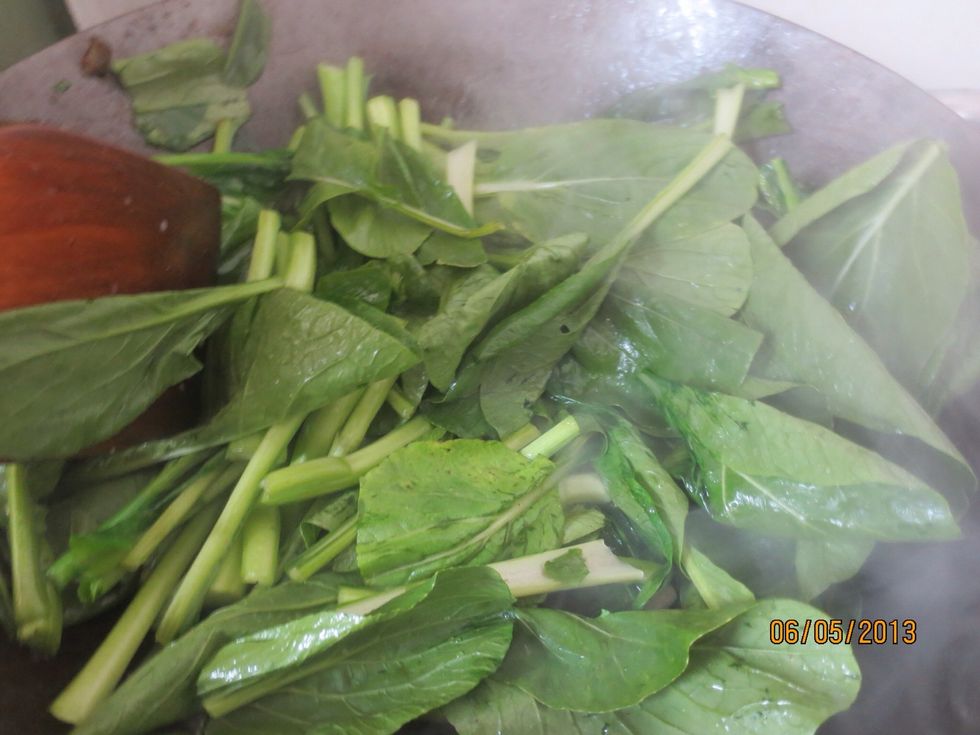 Add in all your vegetables, you'll be surprised at how much they shrink!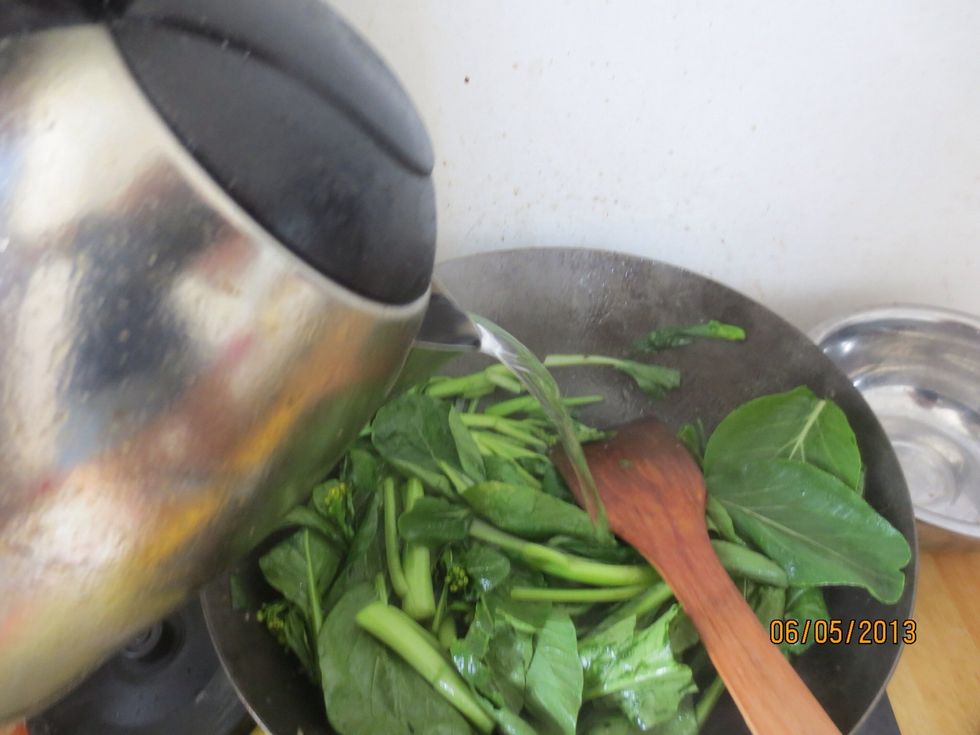 Add a bit of water and stirfry until the vegetable condenses and the leaves cook through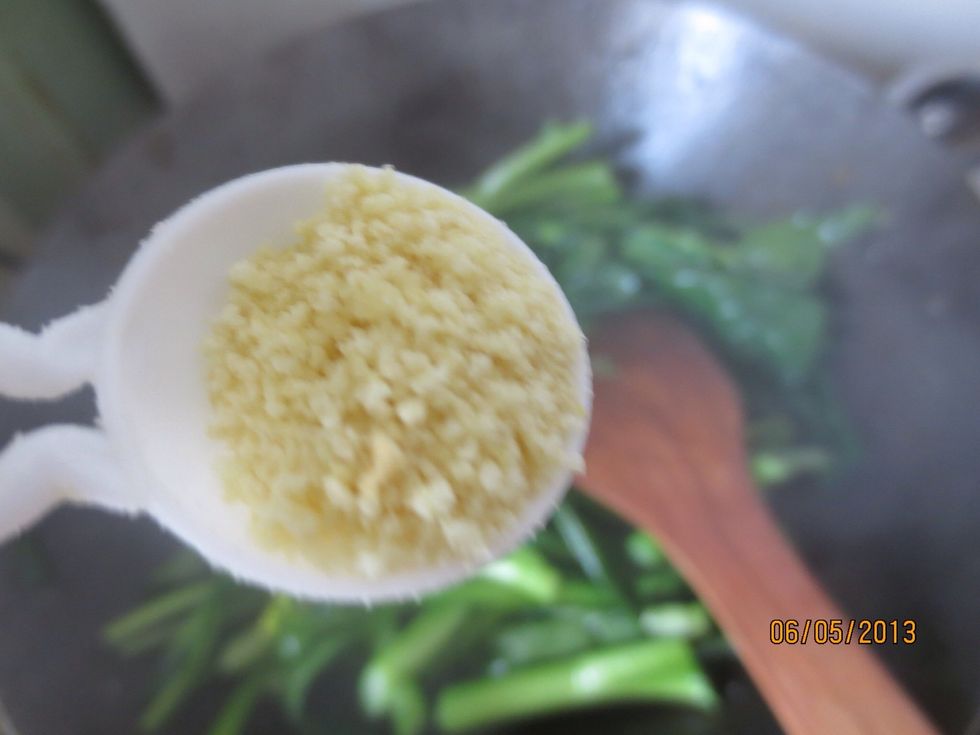 Add chicken boullion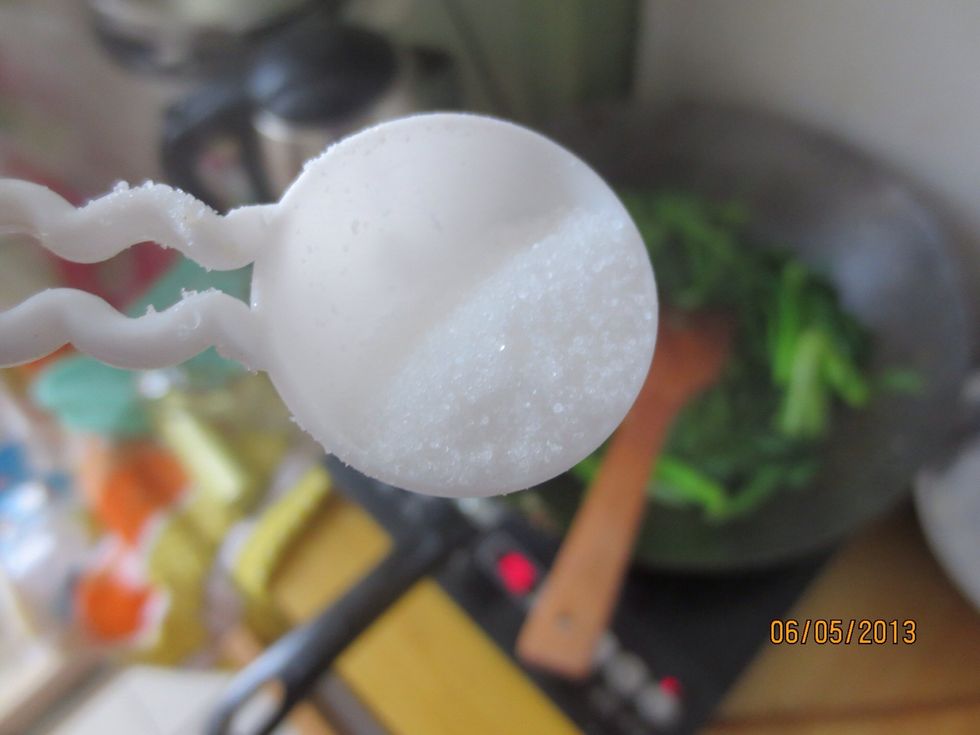 Add a tsp or two of salt. Be careful not to overadd! Taste it.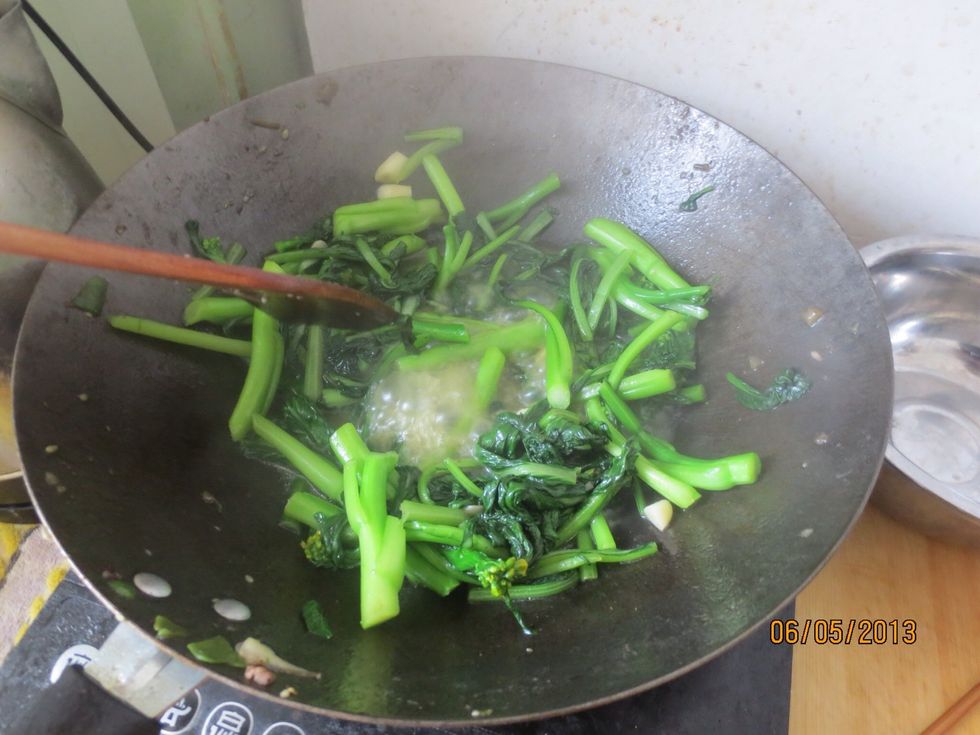 Stir fry everything until all the water comes out of the leaves and you have boiled off some of the added water
Delicious and healthy, also a great way to detoxify your body!
1.0bnch Green leafy vegetable
Oil
Salt
Chicken bouillon
Water
Garlic