We sourced our green (raw) coffee beans from Beangreen Traders. (www.beangreen.com.au) We used Columbian coffee beans.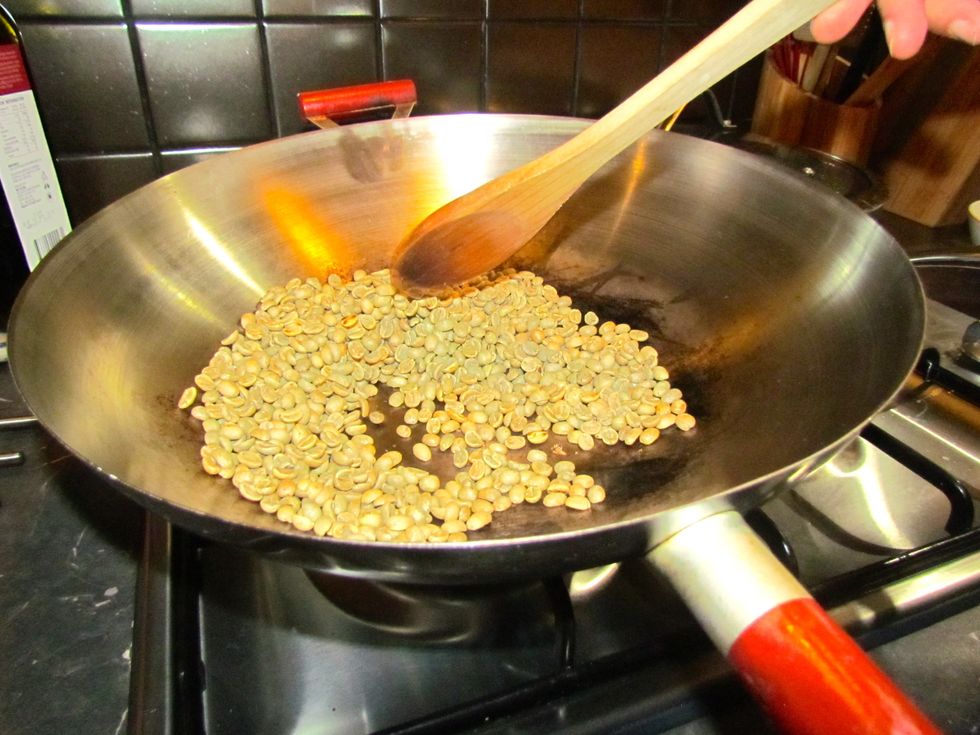 Heat a wok (or fry pan) over medium heat. Add the green beans.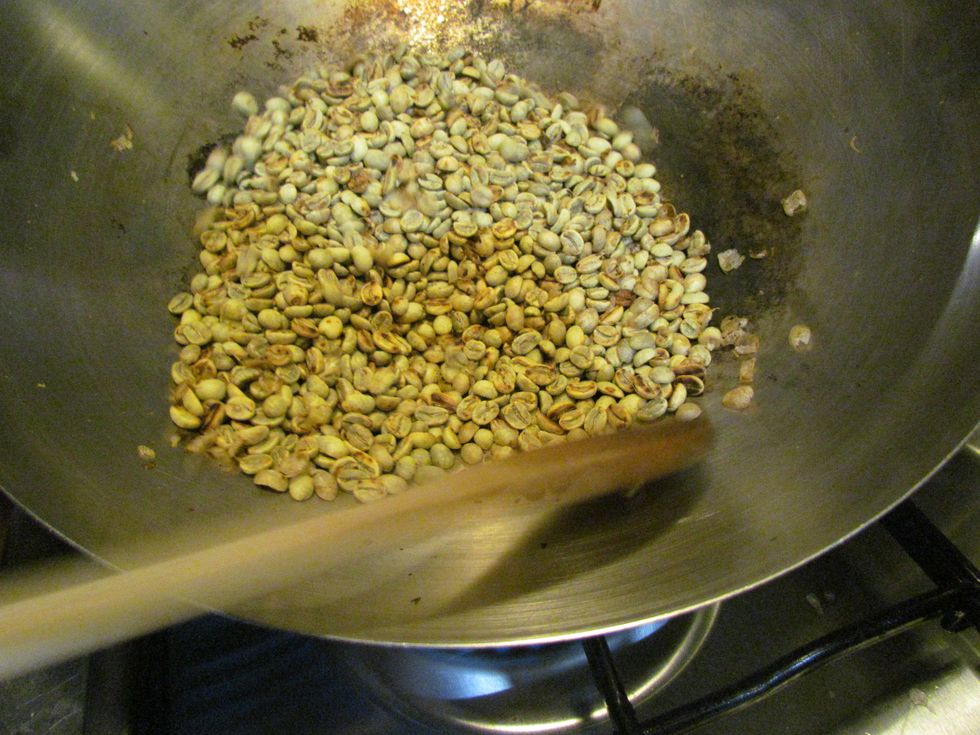 The beans need to be constantly stirred to create an even roast.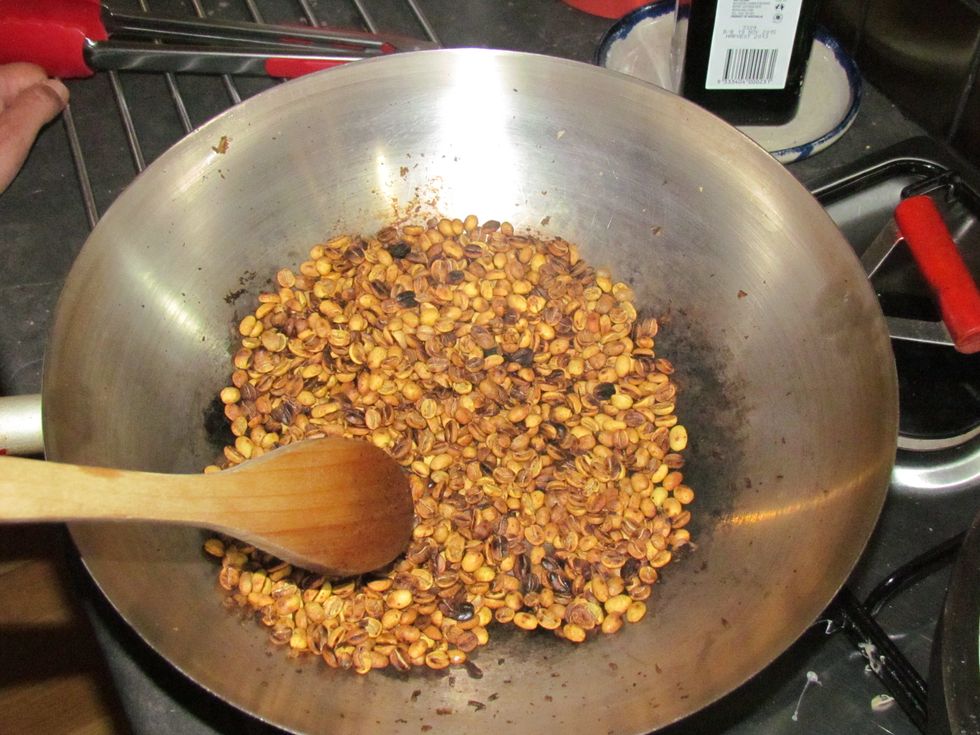 The beans will start to change colour, browning slowly.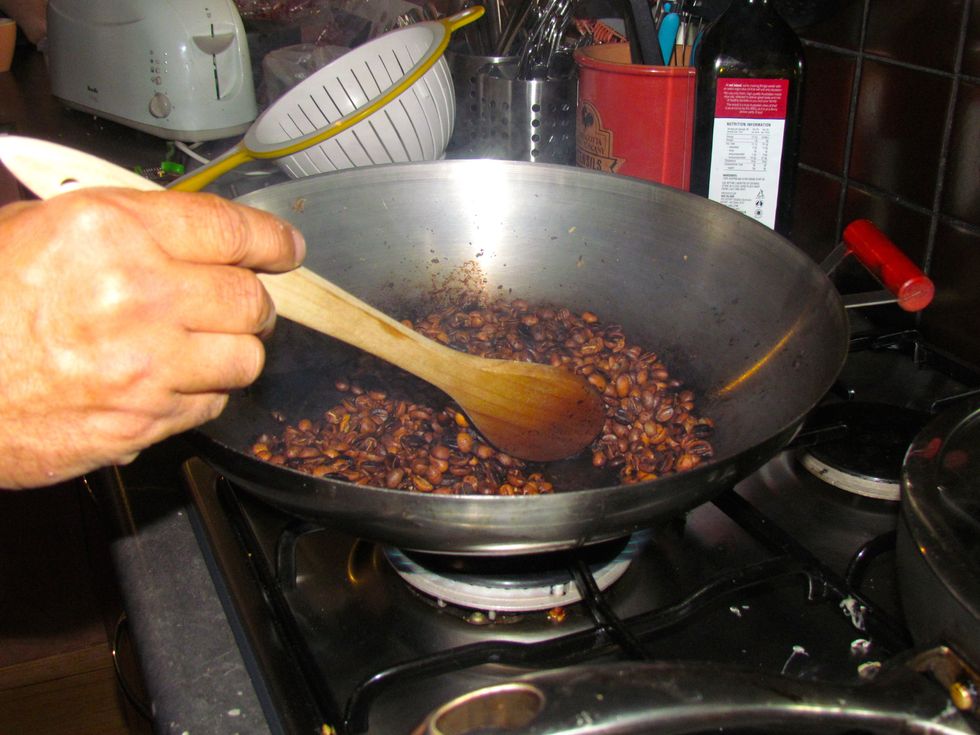 After about 10 minutes the beans will be a golden brown colour and should have a glossy look.
From this point the beans will darken quite quickly. The darker the beans, the stronger and more bitter the flavour.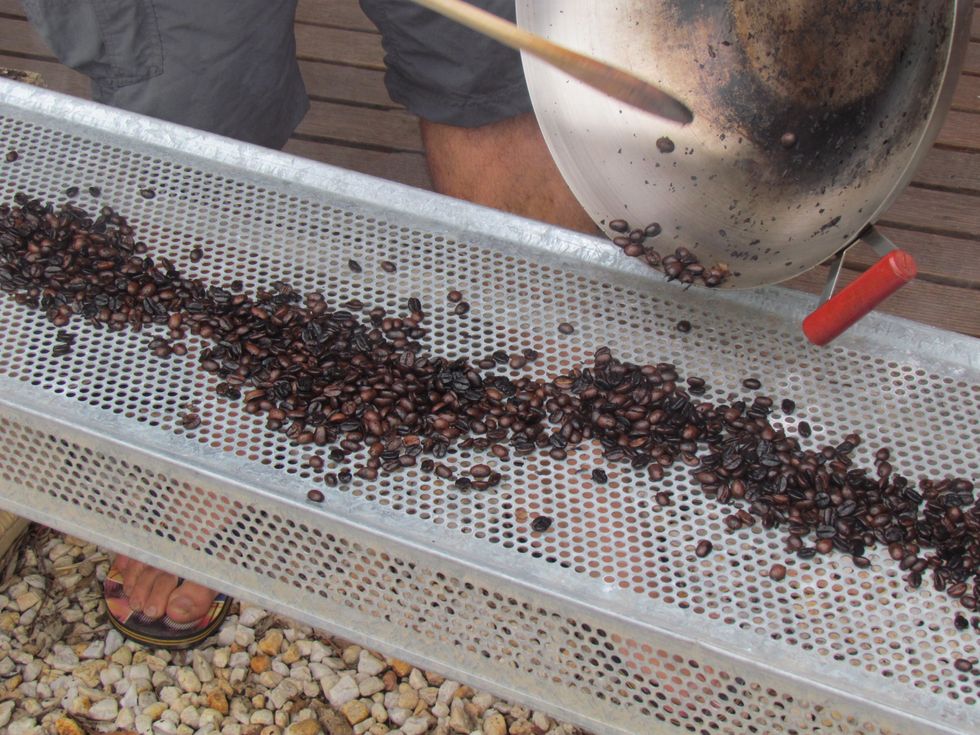 We roasted our beans for 15 minutes and achieved a dark brown bean with a very rich aroma. The beans need to be rapidly cooled after cooking. We laid ours outside on a metal rack.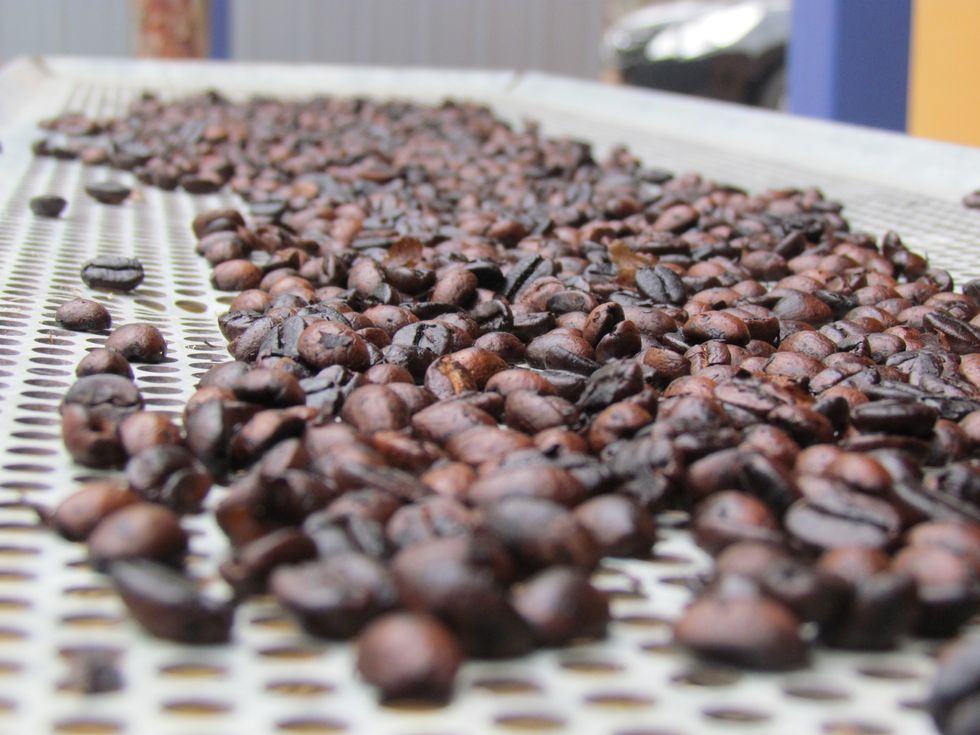 The beans vary in colour due to uneven cooking. This is an imperfect method but it is quick (and delicious) and can be achieved by anyone with a stove and frypan!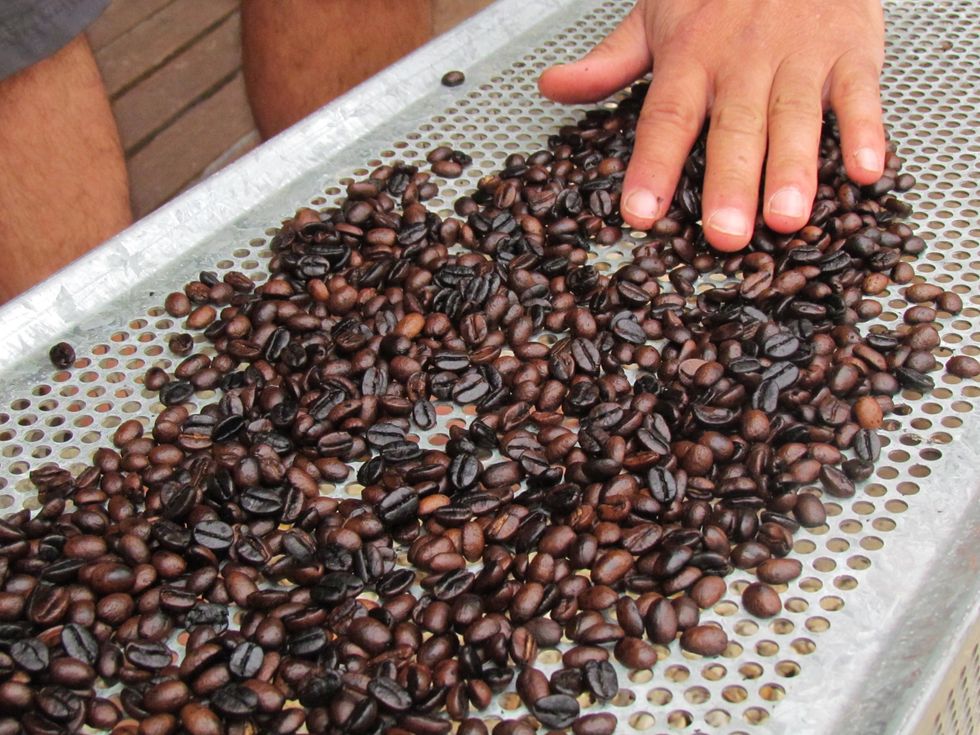 The beans have a skin on them which will become flaky and blacken as the beans are roasted. While the beans cool, roll/move the beans around and the skin will easily fall away.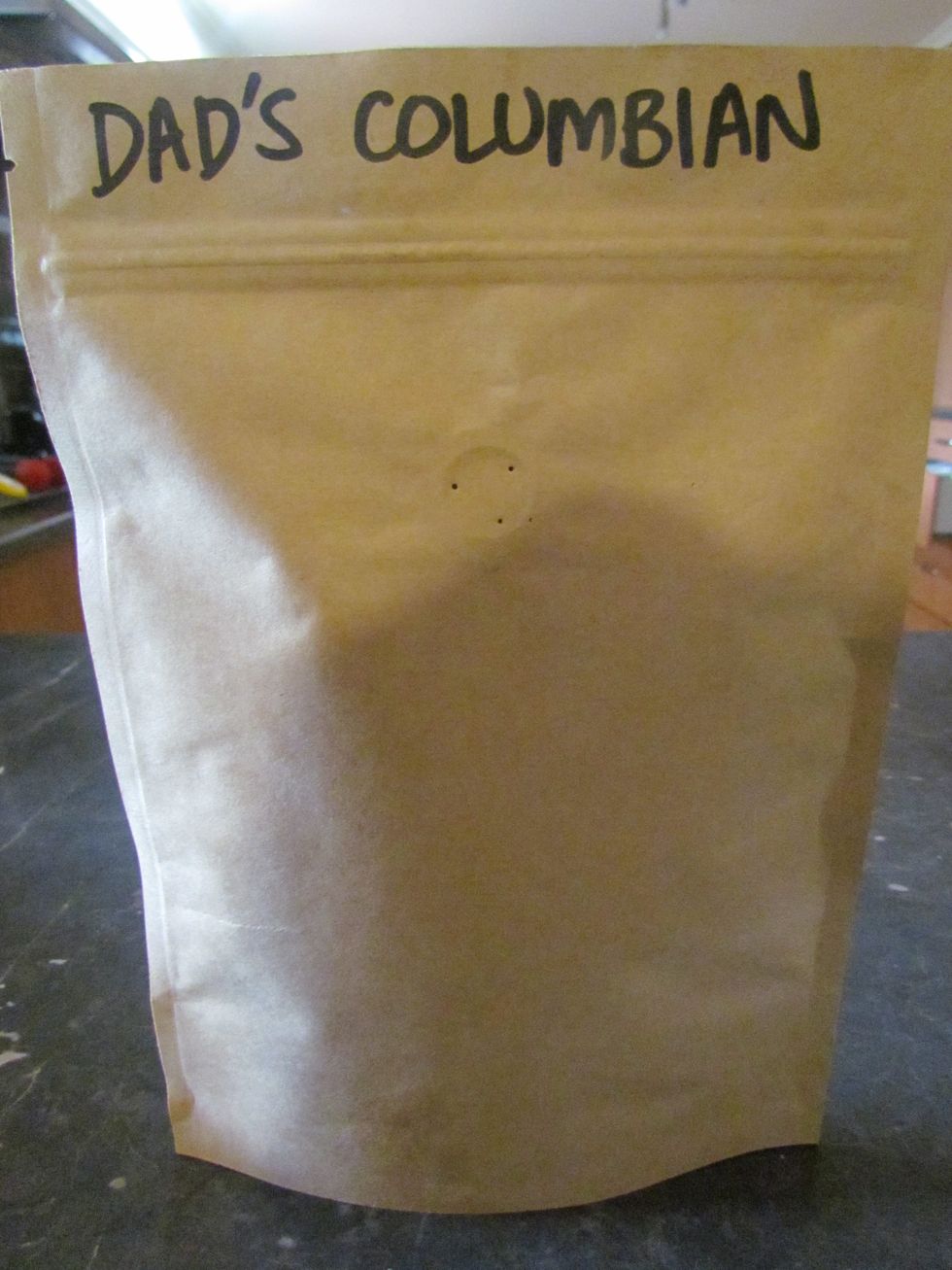 We stored our beans in these bags that allow carbon dioxide to escape without allowing anything in. (Also sourced from Beangreen Traders) Beans can also be stored in an airtight jar.