First of all cook the rice regularly, with one garlic, oil and salt!
While the rice is cooking chop the chicken (meat/fish) in small pieces as shown in the picture and put a bit of salt and chilli powder (the exactly quantities depends on how much you like spicy).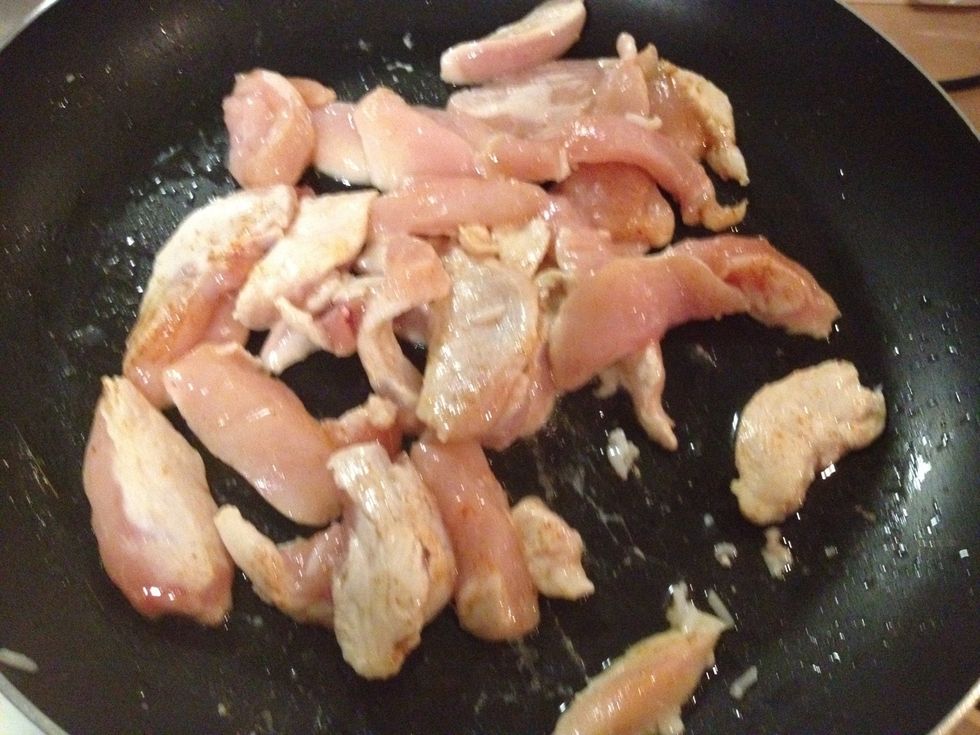 The next step is to put the chicken in a pan with a bit of oil, and let it fry!
I usually leave the rice cooking and the chicken frying and start with the next thing, but again is up to you, if you want to wait to be sure that they won't burn, so wait!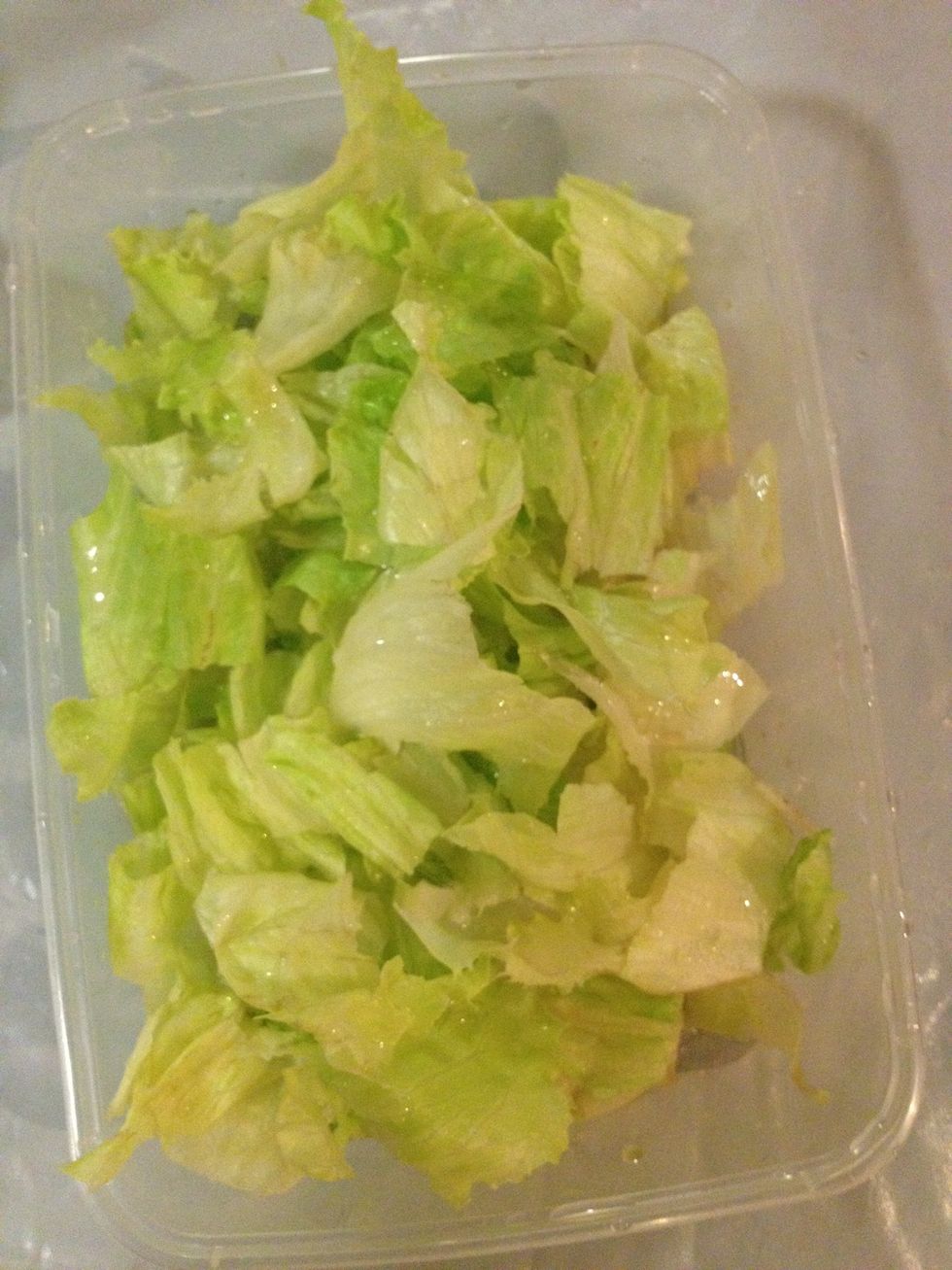 The next thing is chop the lettuce in small pieces like in the picture and separate it!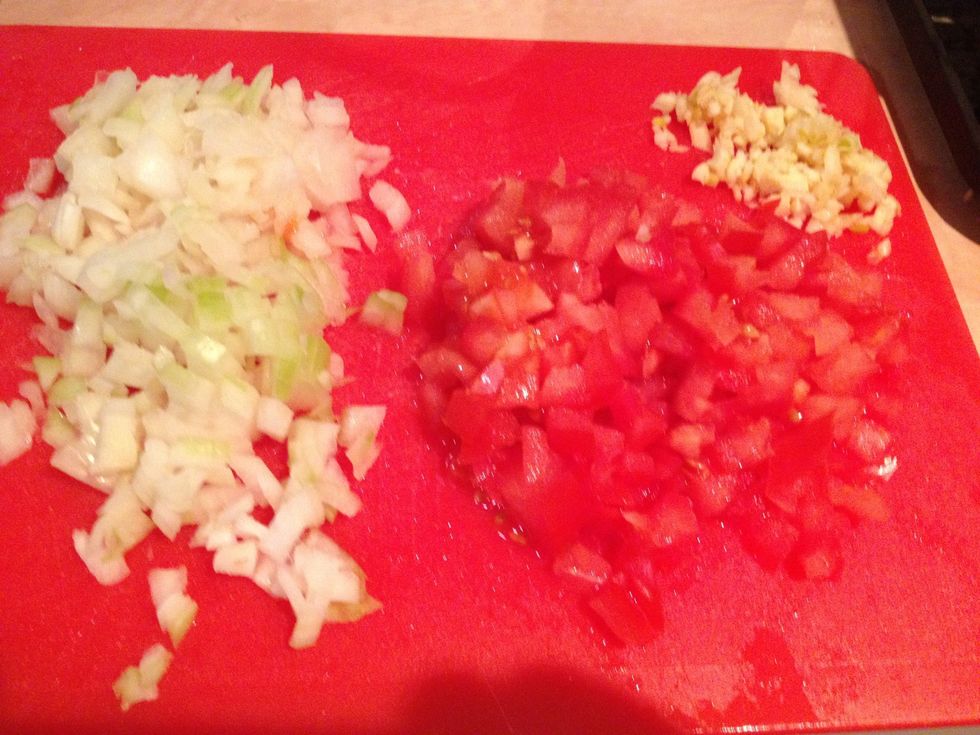 Now is time to chop as smaller as you can the 2 garlics, 2 tomatoes and onion!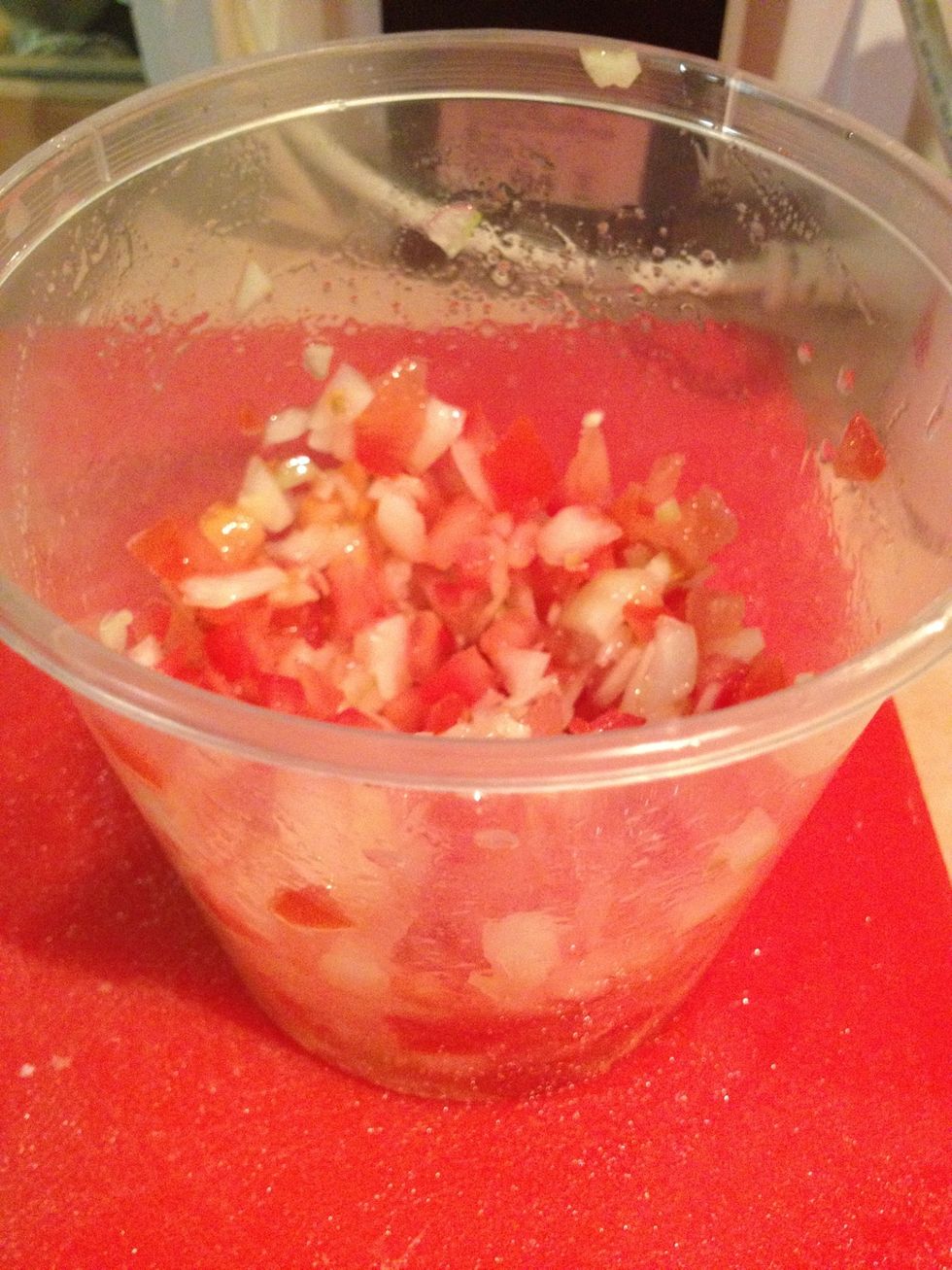 Put them together and add 5 spoons of olive oil, juice of a half of a lime and as much as you want of chillie powder! The baja sauce is done!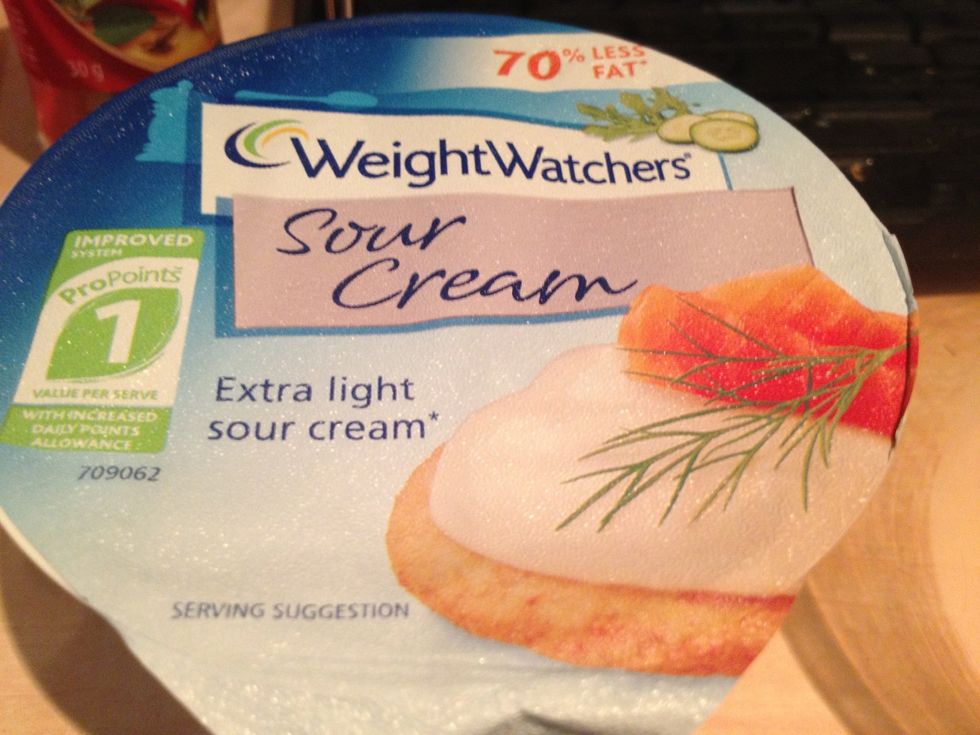 In other conteiner put 250g of sour cream, 100g of natural yogurt and juice of 1 lime. Mix it all and the sour cream is done!
Now, the beans is very easy, just empty the contents into a microwave dish and put it on a microwave for 2 1/2 minutes.
Put the tortillas for 40 seconds in the microwave. The next step is for quesadilla, and the other is for burritos.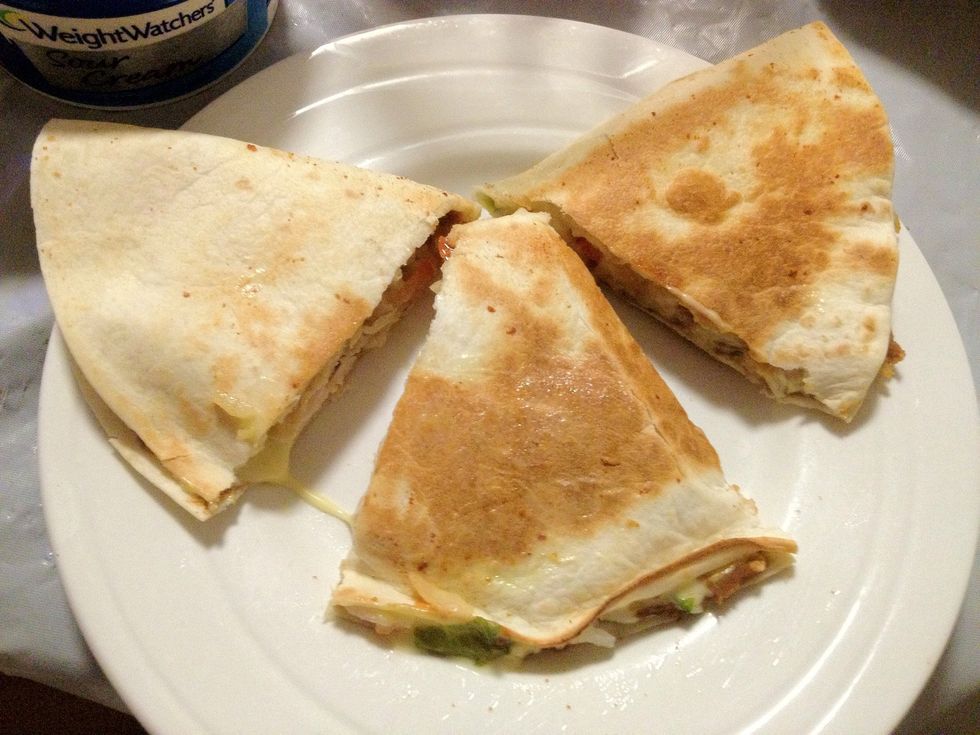 Just in one half of the tortilla put the beans, rice, chicken, baja sauce, sour cream an lettuce. Place it on a pan until both sides are golden brown. Quesadilla is ready!!!
For the burritos you just need to put all the ingredients in the middle of the tortilla so you can wrap it! After that is just enjoy you meal!
3.0 Garlic
1.0 Onion
2.0 Tomatoes
Rice
Olive oil
Lettuce
300 g Chicken breast
Chillie powder
Salt
1.0 Natural yogurte
Sour cream
Lime
Refried beans
Cheese
Tortillas