How to easily decorate your mantel for halloween !!
Simple ideas that are fast and budget friendly to spook things up and get you in the spirit for Halloween, by Mireille Chamberlain.
25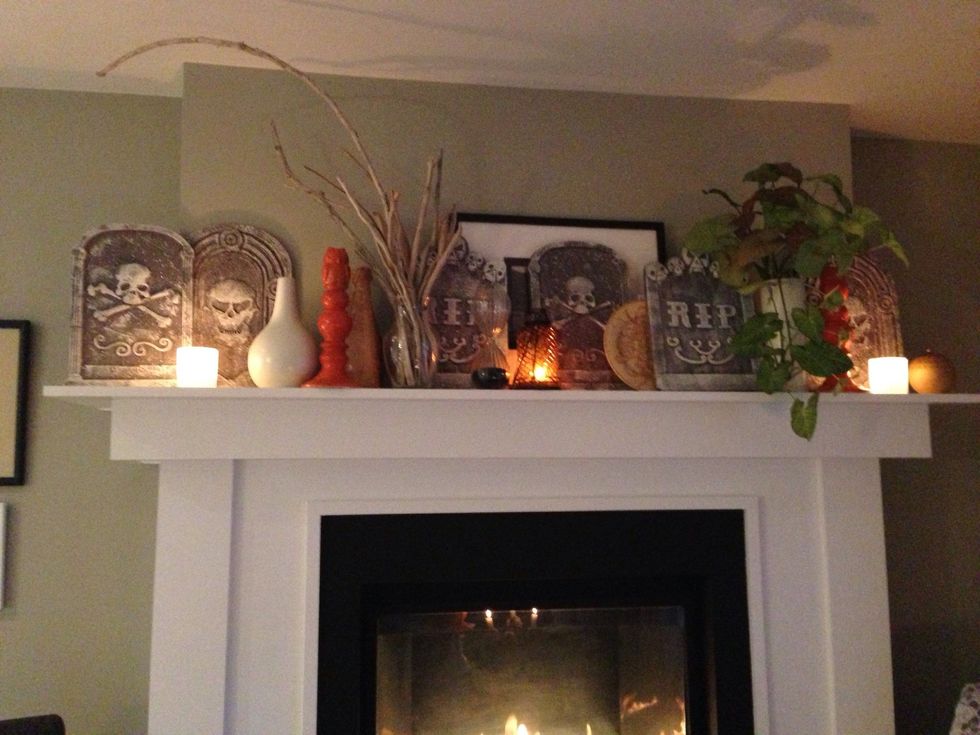 Evenly distribute or scatter the tombstones and the candle/votive holders on the mantel shelve. Place the lantern in the centre and the tree branches filled vase close to it.
Sit the baby zombie in front of the fireplace or even on a chair beside it.
Drape the ghost onto the backrest of the chair.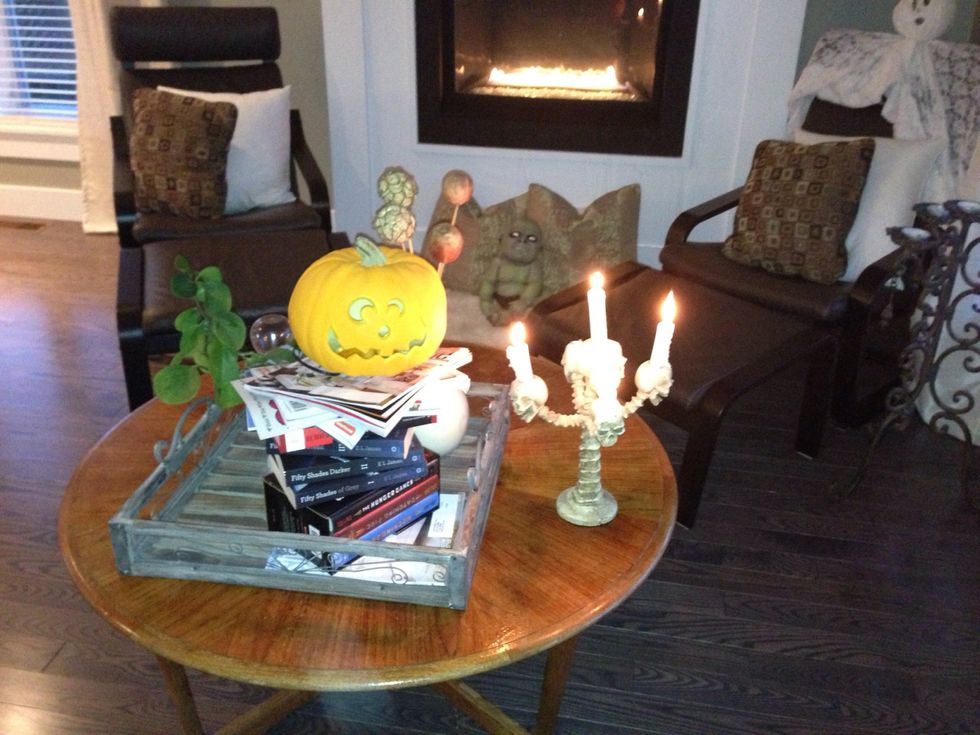 Place the pumpkin on the coffee table or anywheres for that matter. Really, you can add as many pumpkins as you desire. Just make sure to balance them out uniformly around the room.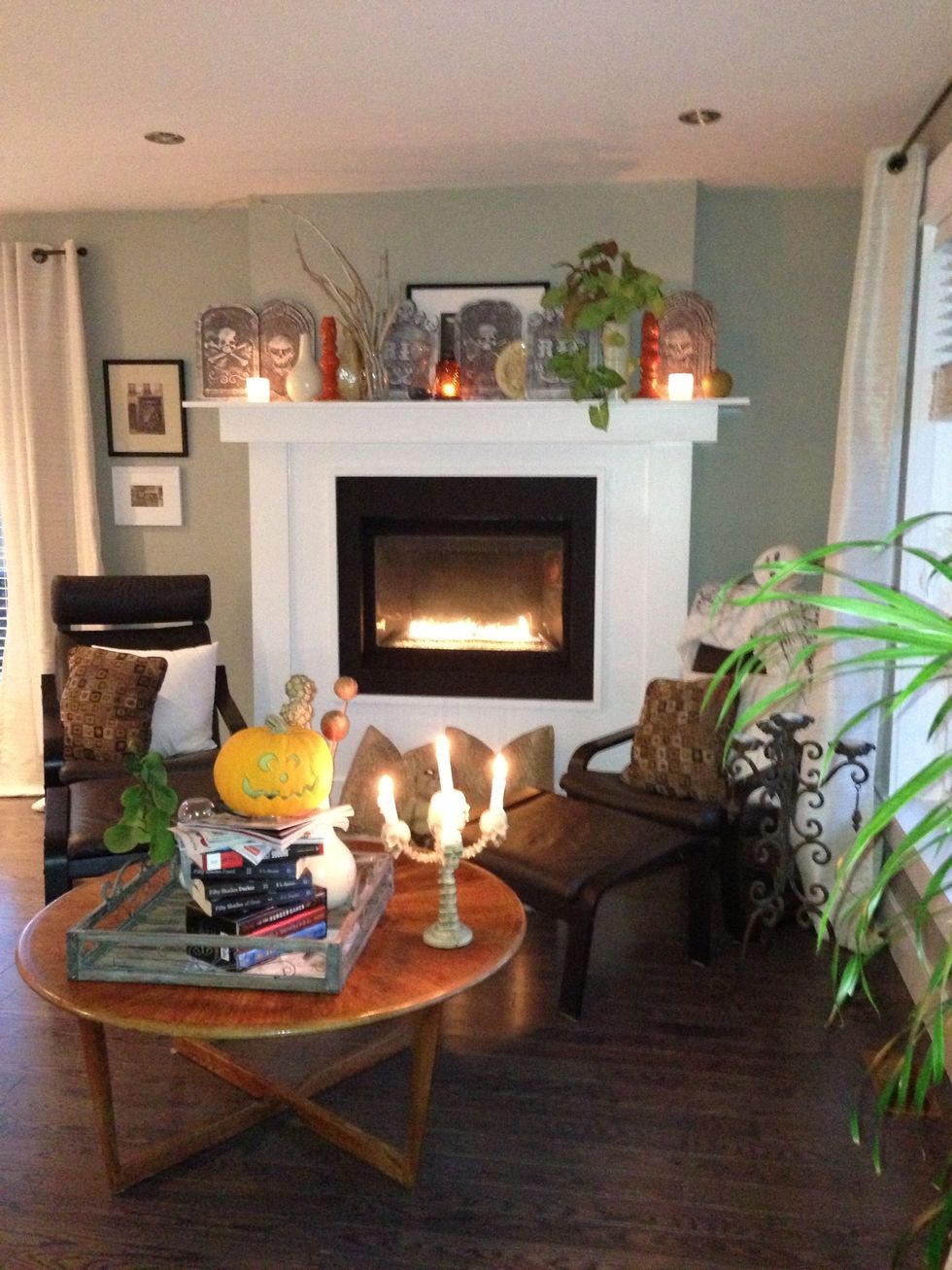 Most of these items can be found in a dollar store, thrift store or you most likely already own them. Happy Halloween!
6.0 Foam tombstones
2.0 12 inches Fall or Halloween themed candle holders
1.0 Bunch of tree branches in a vase
2.0 Glass votive holders
1.0 Candle lantern
1.0 Baby zombie
1.0 Pumpkin
1.0 Large piece of white fabric made into a ghost