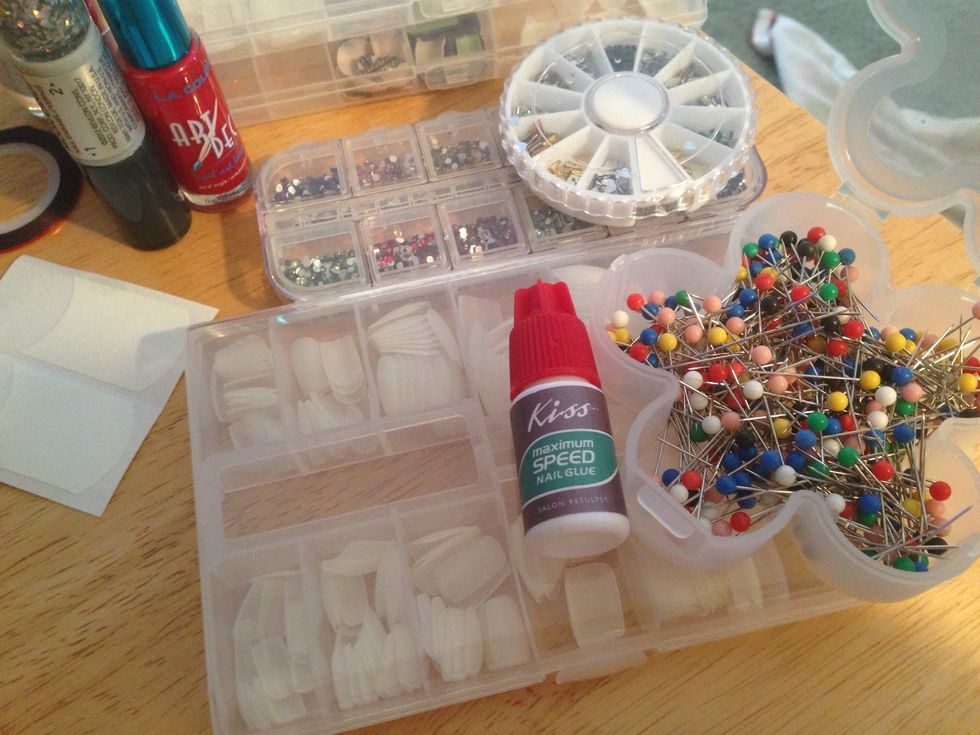 Supplies needed are false nails, nail glue, sewing pins, polishes, and decorations 💅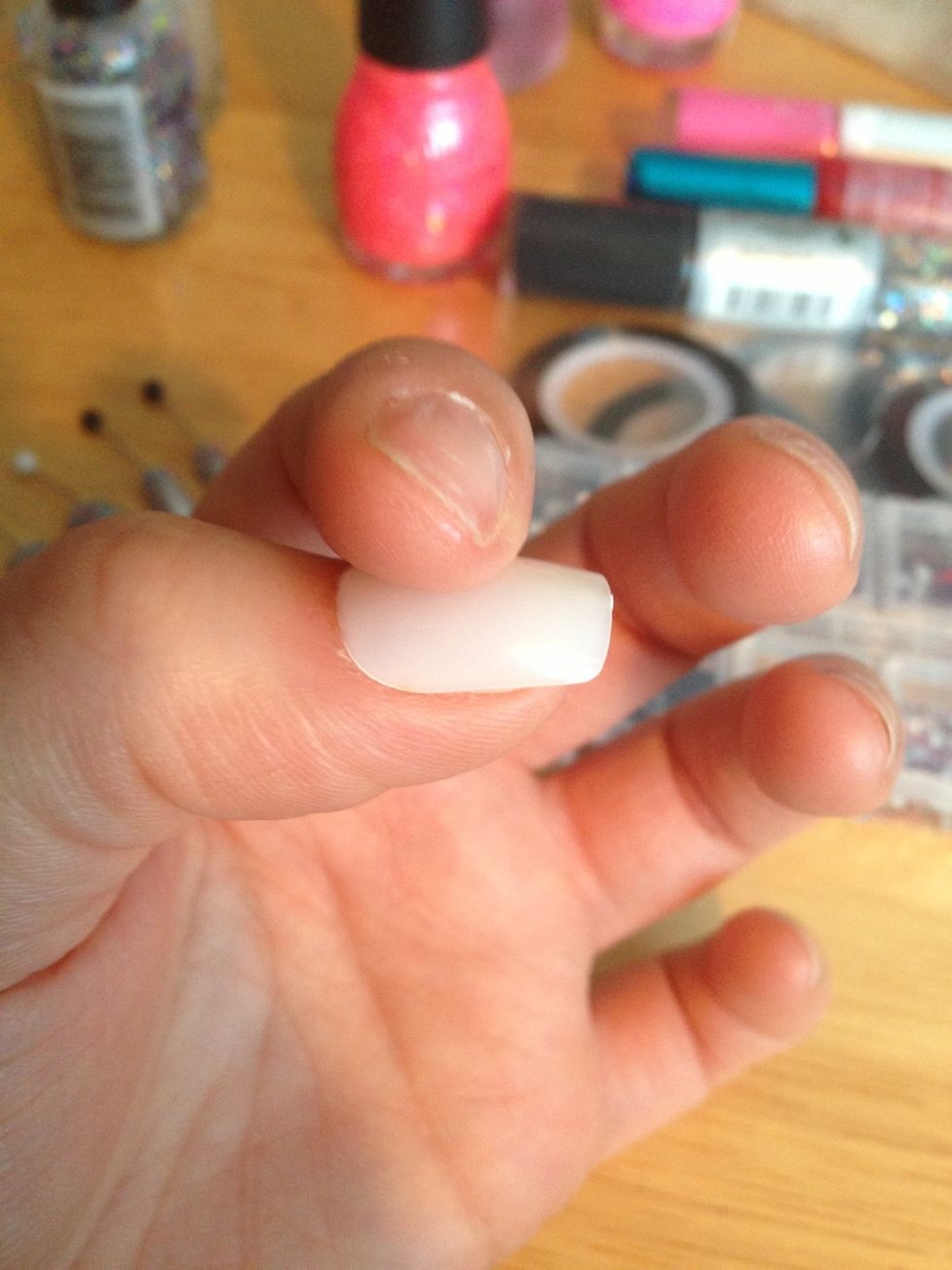 Try on nail sizes to find your perfect nail size :)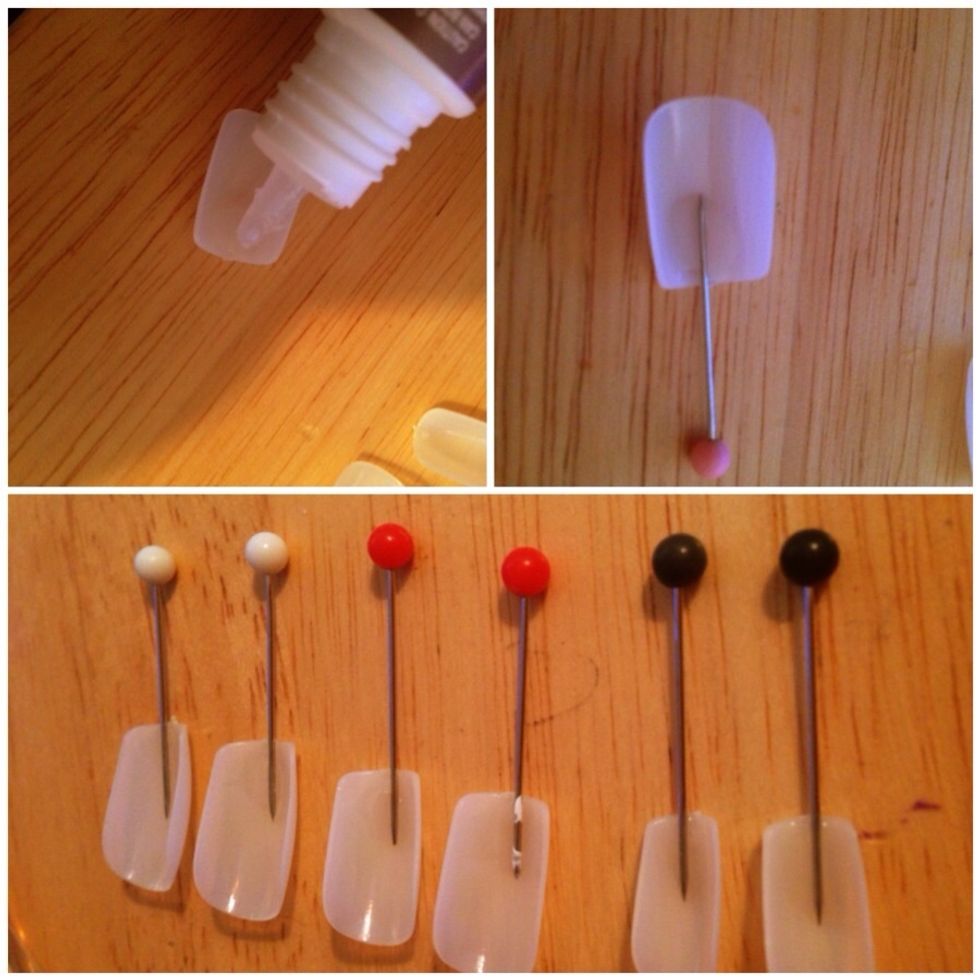 Put a dot of CRAPPY nail glue that comes off easily on the TOP OF THE NAIL. This is so the pin comes off easy later. Add pin. Repeat. I like to match pin colors to correlating nails.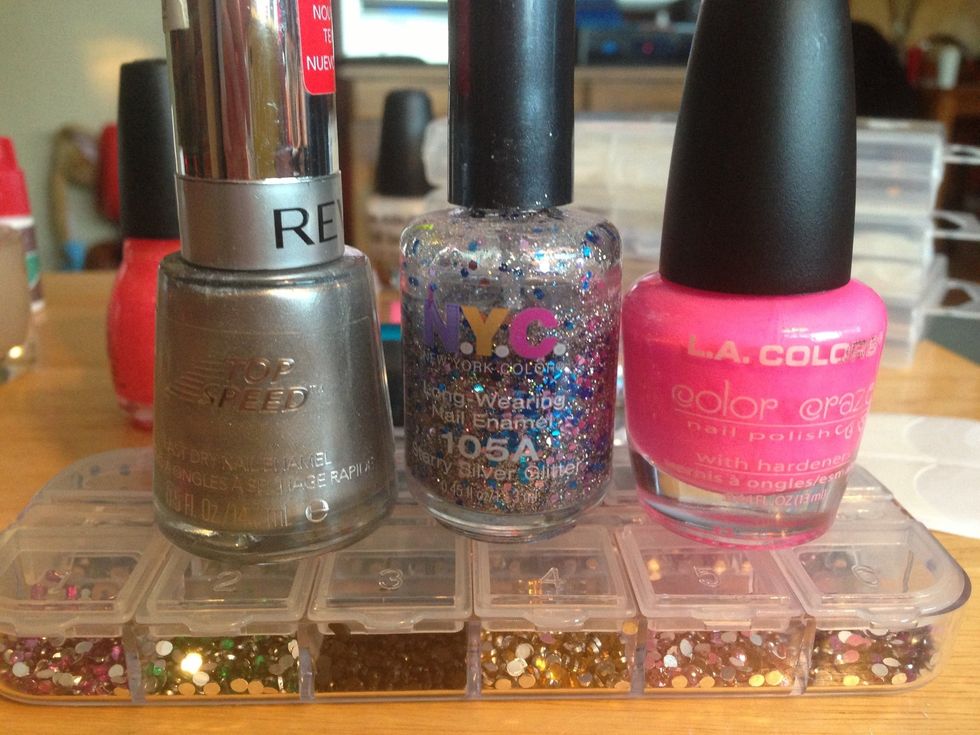 I used Revlon 041 Sterling, LA Colors Pink Bubbles, and NYC 105A Starry Silver Glitter. SODIAL rhinestones from Amazon. I like the cheap stuff. not pictured was ICING ultra shine topcoat from Claire's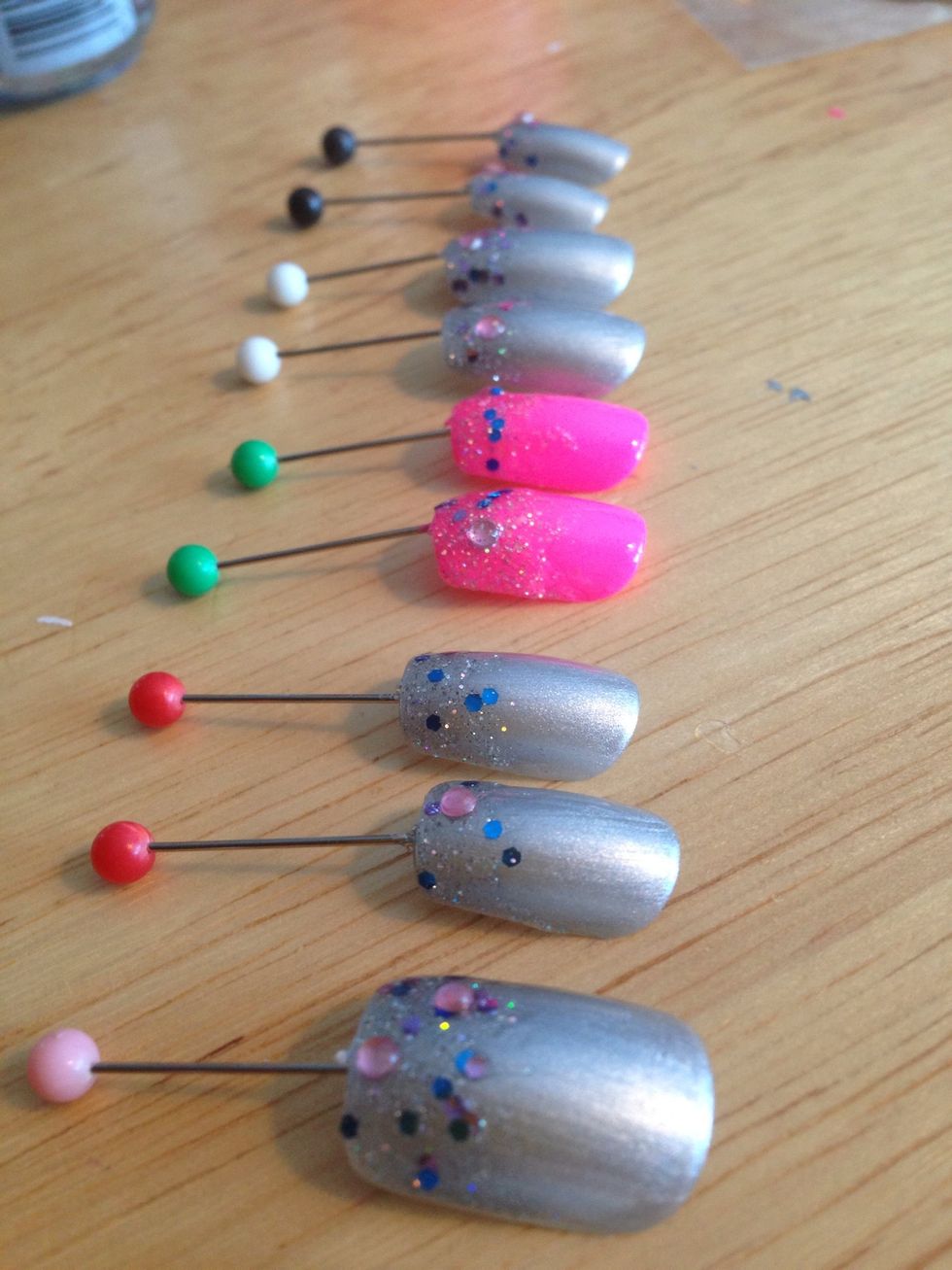 I painter silver on the nails and hot pink for the statement nail, painted a glitter tip and added pink rhinestones. Then painted over with topcoat. Let coats dry in between :)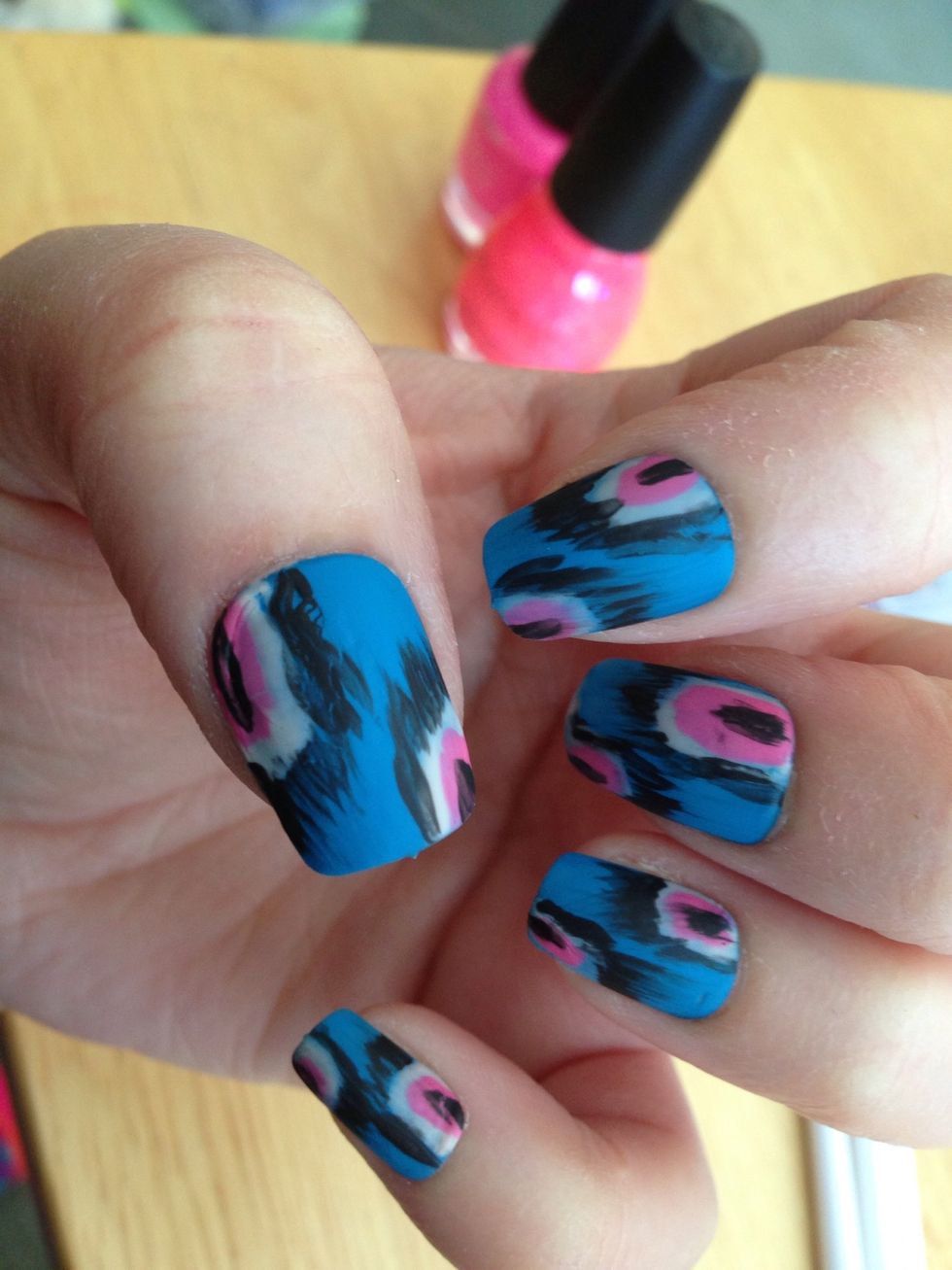 Decorating possibilities are easy and endless!!
Sewing pins
CRAPPY nail glue & GOOD nail glue
False nails
Nail polishes + topcoat
Rhinestones, studs, nail tape, ETC.