Why should we descale as often as possible? Limescale is known to slow down the heating process, use more electricity, and have bits of limescale floating through your drink making it to taste funny.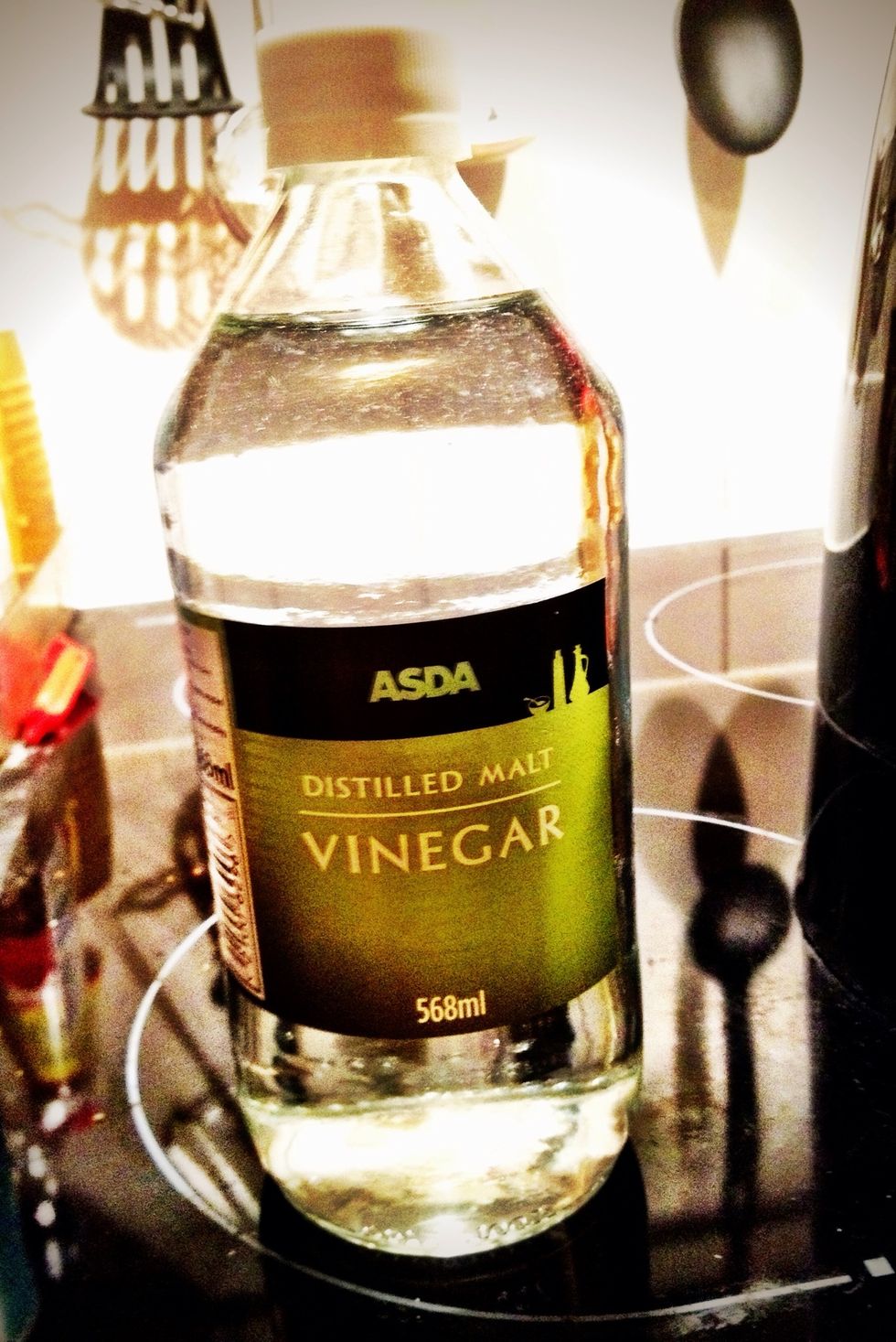 I live in an area that has crazy limescale issues, so this little baby is my favourite secret weapon in the war against the white horror!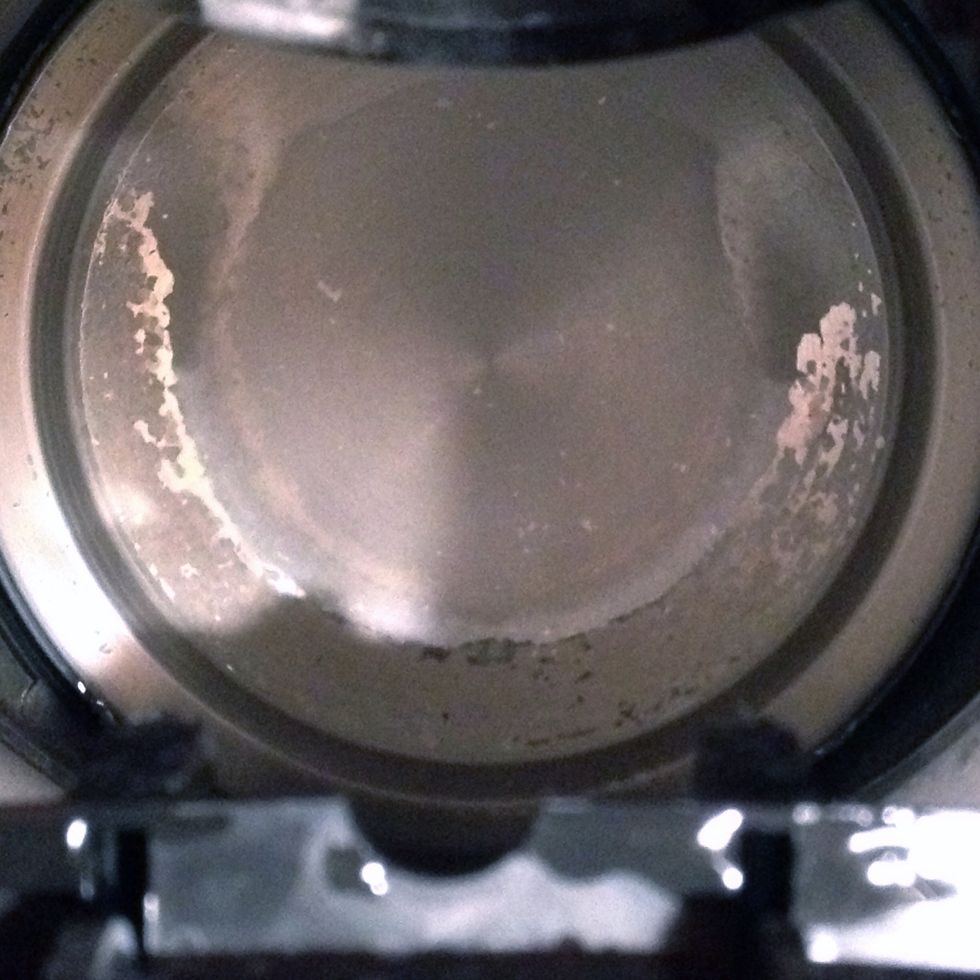 To begin, we need limescsale and a kettle. This is a photo of my kettle where a light coating of lime scale has started to grow and coat the base...urgh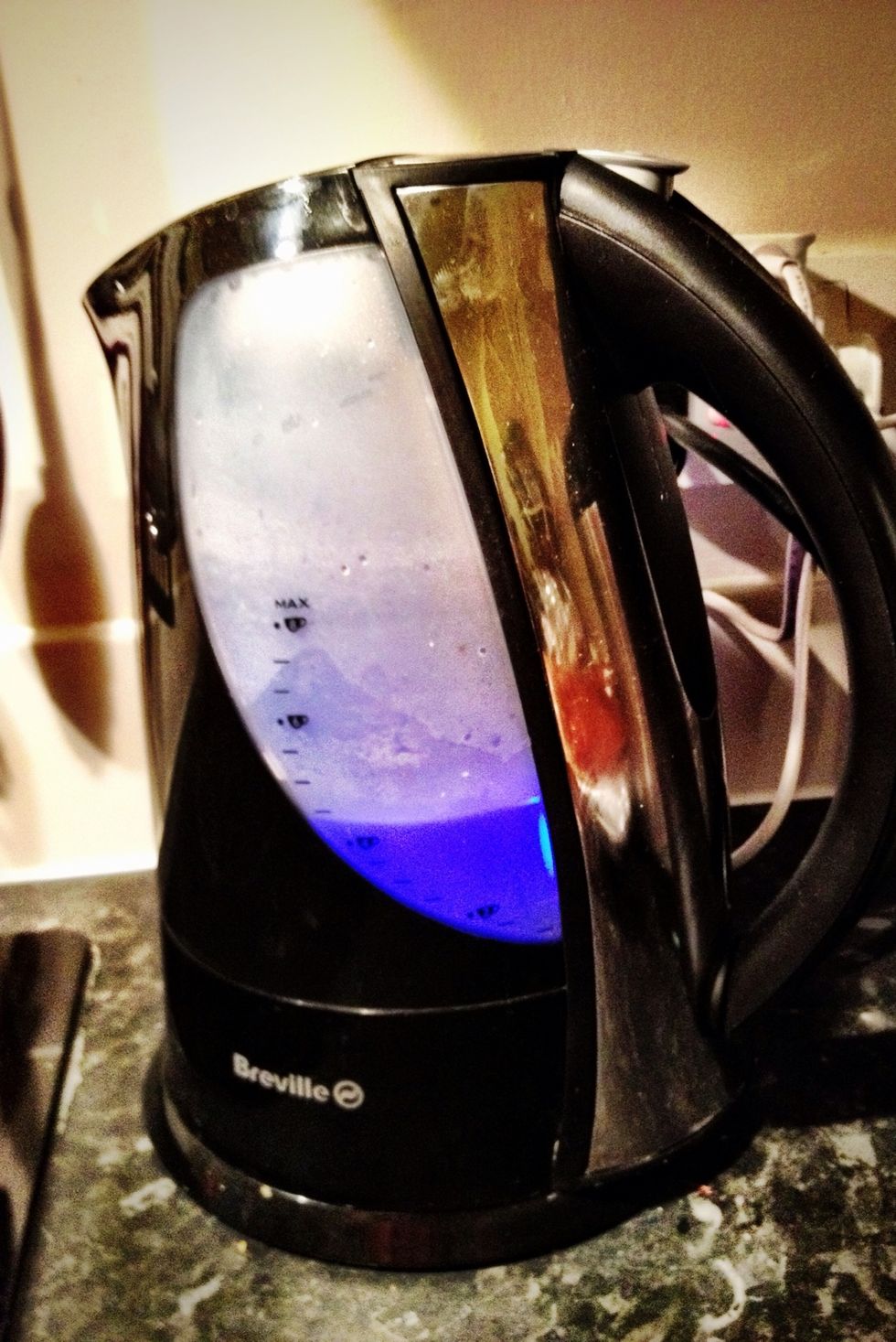 To make yourself a brand new kettle! Just add 1 cup water and 1 cup vinegar (although I personally prefer to add 2 cups vinegar for extra oomph)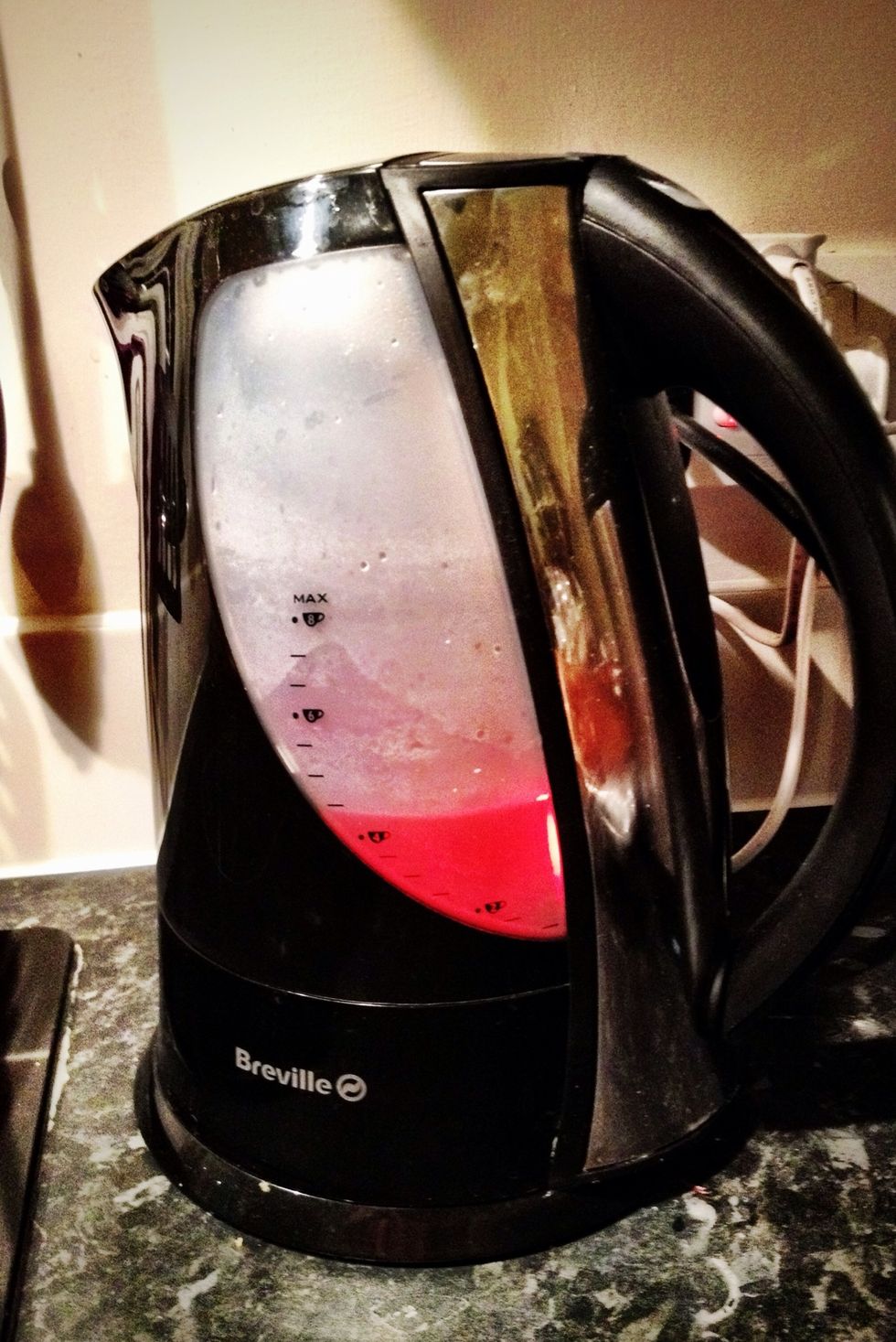 Turn on the power and watch it bubble and create tear jerking fumes. Don't worry, this is perfectly normal and non-toxic.
When done boiling, allow the vinegar to sit for a few hours or until the all the limescale has disappeared. I like to descale my kettle overnight so that by morningI can make myself a fresh cup a tea.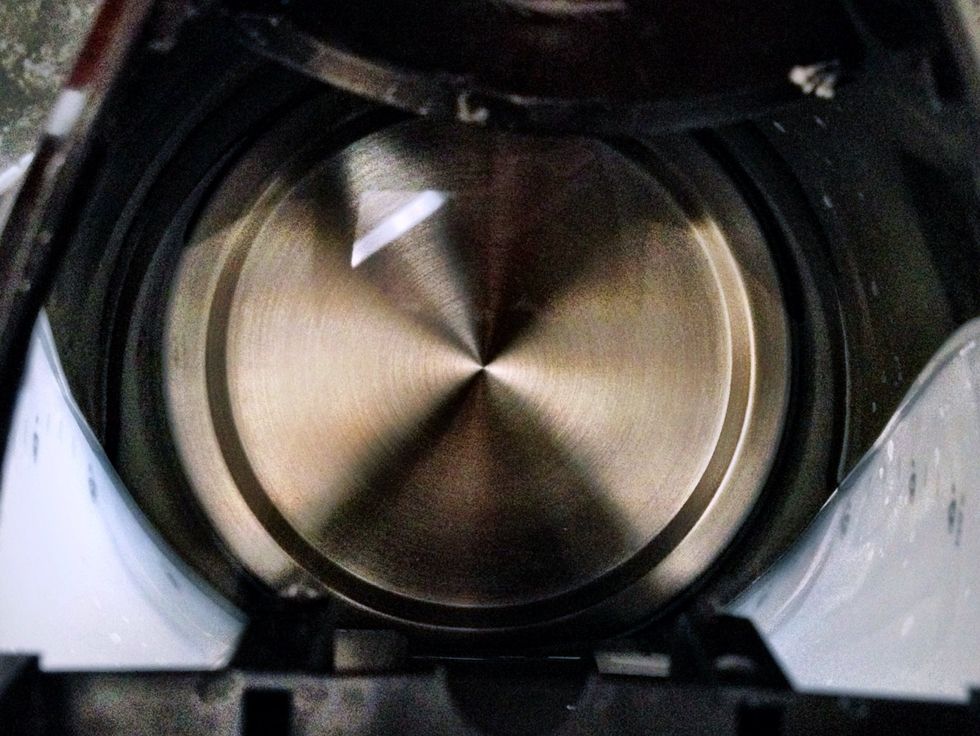 WALAH!! Polish perfect!! A new kettle that at most will cost you 50p. Remember to thoroughly rinse out your kettle for vinegar free coffee or tea!
You can be even more thrifty by pouring the vinegar water into a spare bottle, and re-use the solution in your next descaling. All you have to do is add an additional 1/2 cup of distiller vinegar.
1.0c Water
2.0c Distilled Vinegar