There are many ways to earn money! Here are a few ways!
1. Create a small business!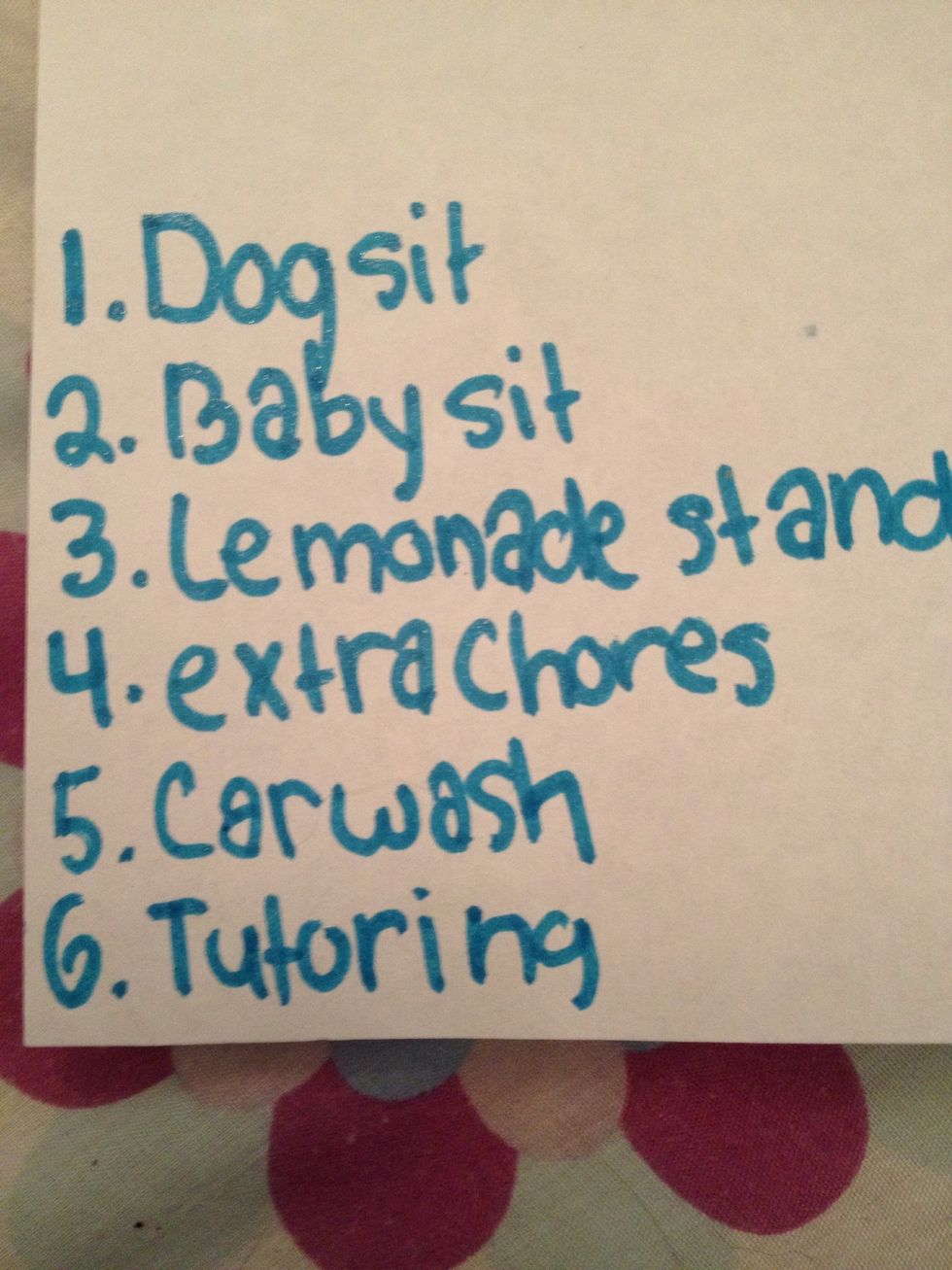 Make a list of things to do! Choose one or two! I chose dog sitting because I am dog sitting right now!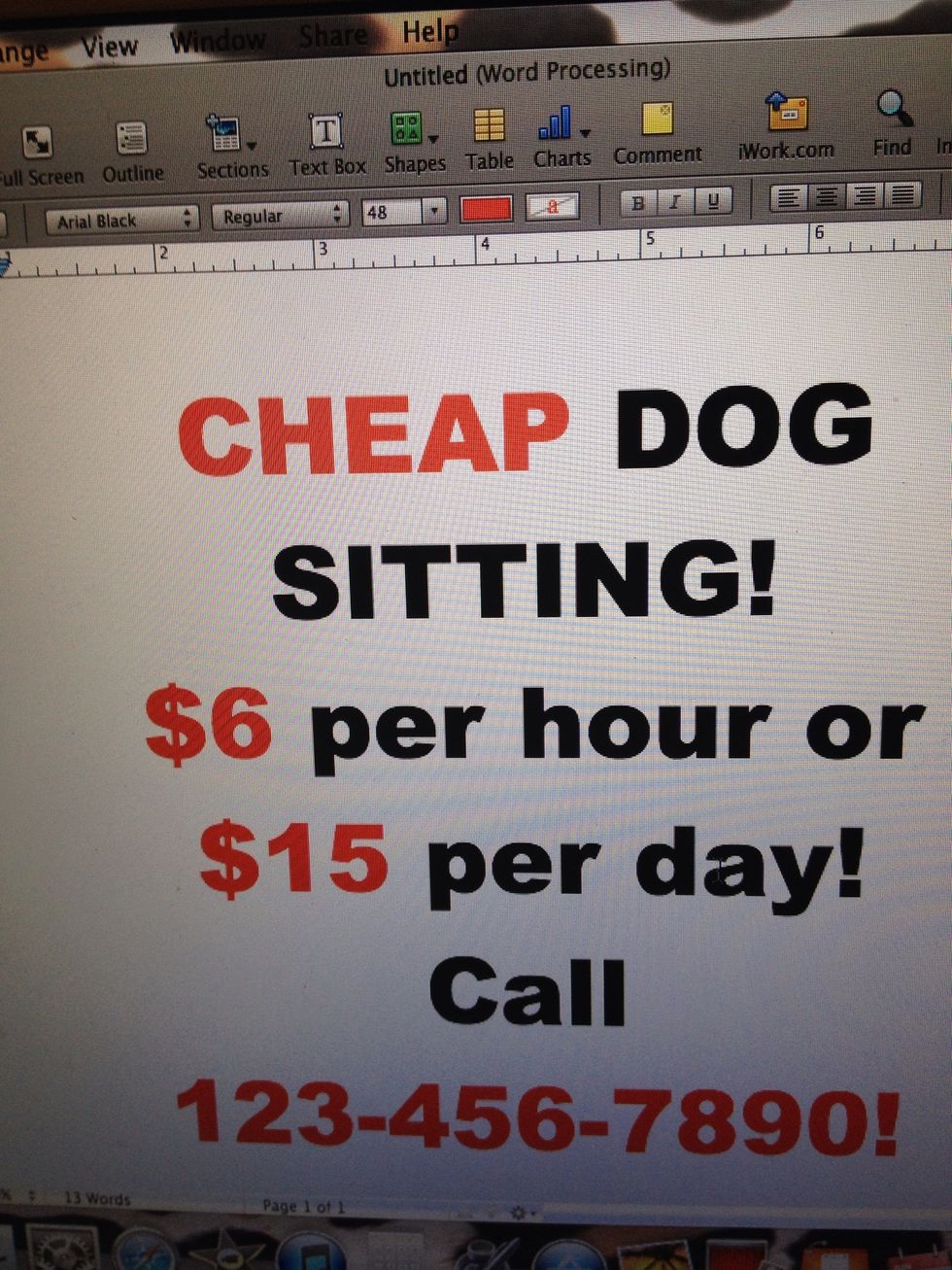 Create a nice flyer. Highlight important things like prices and phone numbers.
Make a pile of things you can sell. Sell them on eBay, at garage sale, or bring them to a thrift shop!
3. You could even ask neighbors of they need any help and make easy cash!
The creator of this guide has not included tools