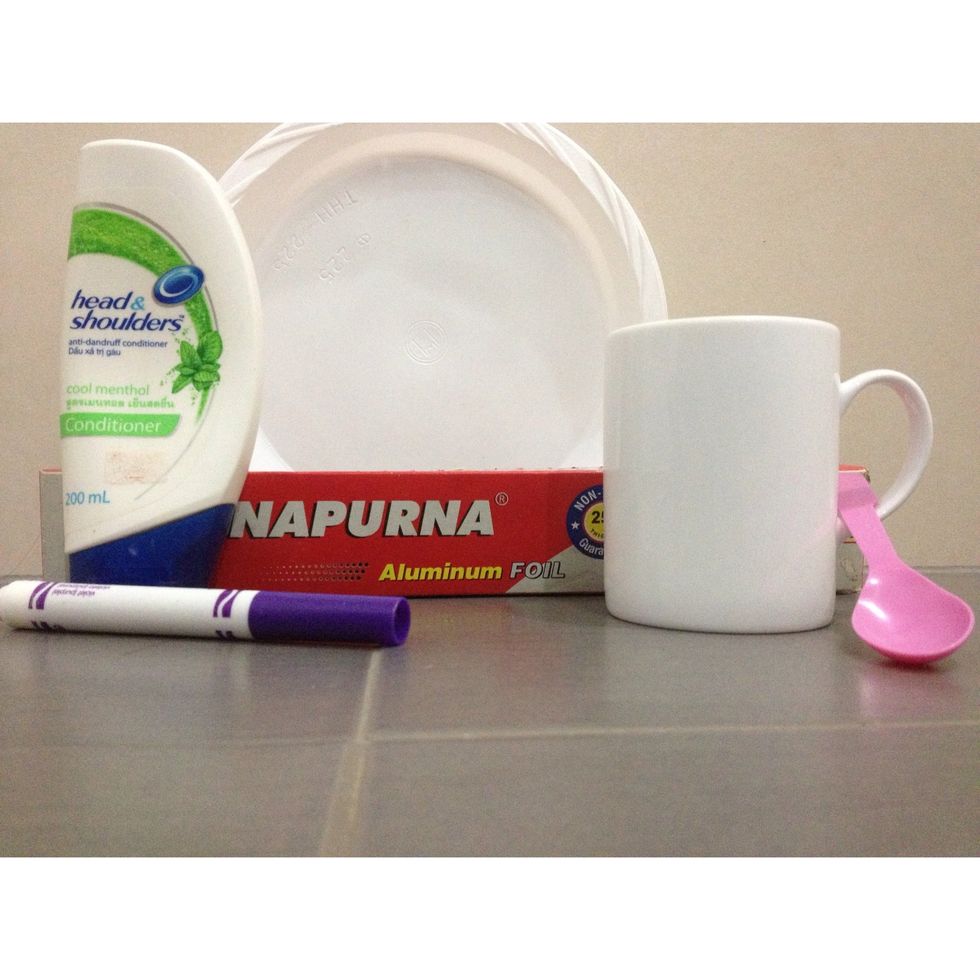 Here are the things you must need, a marker, tin / aluminum foil, plastic cup (im using glass) , a plastic plate, conditioner, and the spoon. 😝 Read the material list previous slide 😝
First, you need to get into clothes you can get dirty, get wet, and possibly leave stains.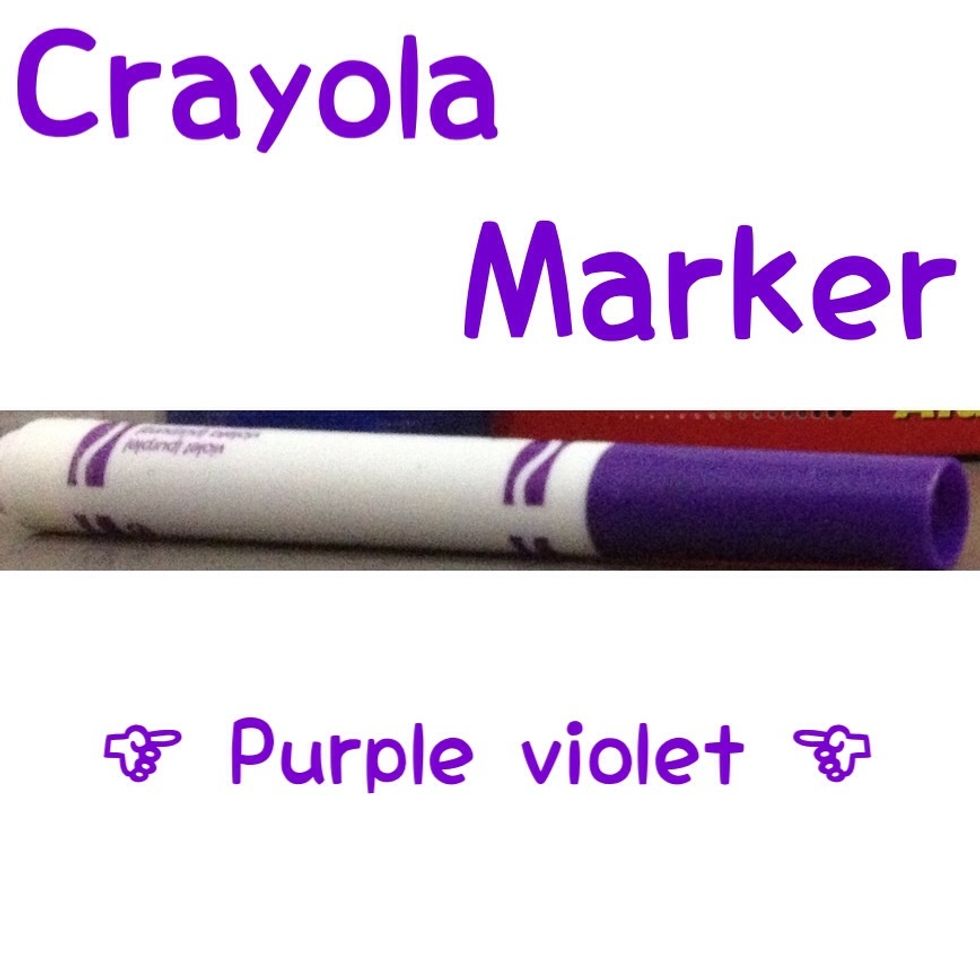 Second, pick a color of marker you want. ✰ In this case, I will be using purple ( violet ).
Third, place the cup of water and a plastic bowl/plate in front of you.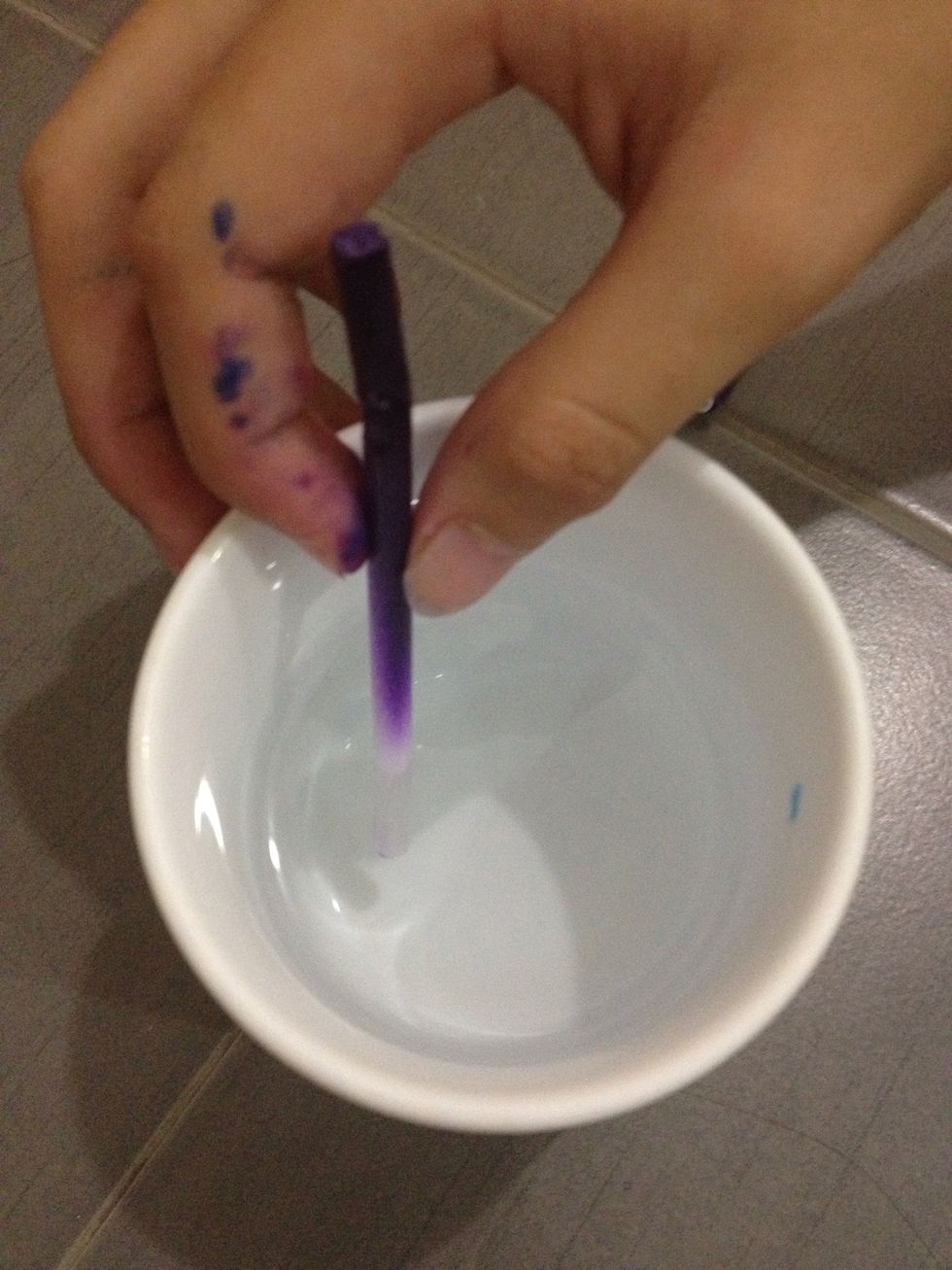 After you break it, use any end of the marker, and dip one of the ends into the cup of water and wait until the ends turn white like the one in the picture 😋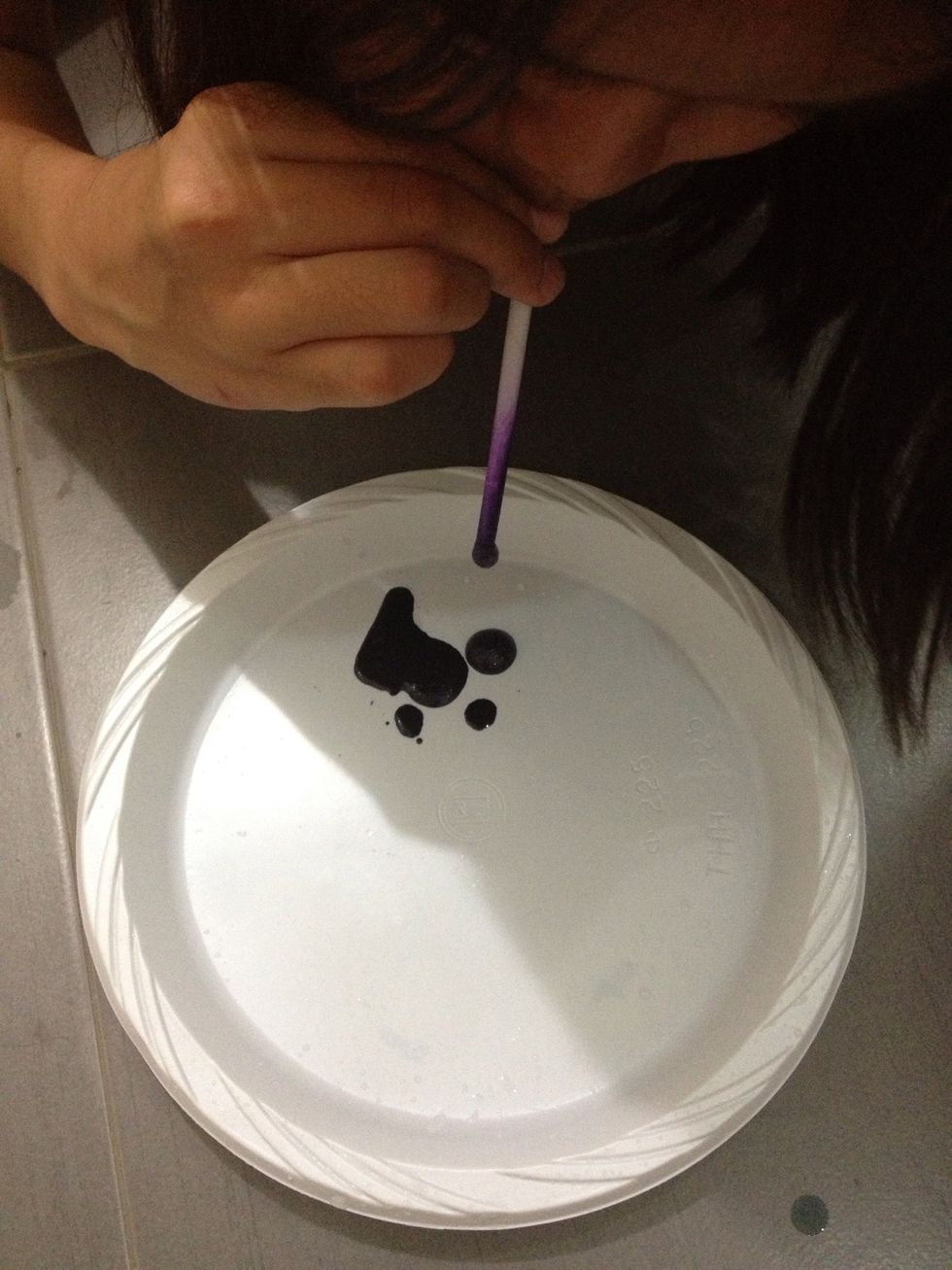 The next step, is to place the white end of the marker on your lips, and use your strength and blow the ink of the marker stick out into the plastic cup/plate that you have.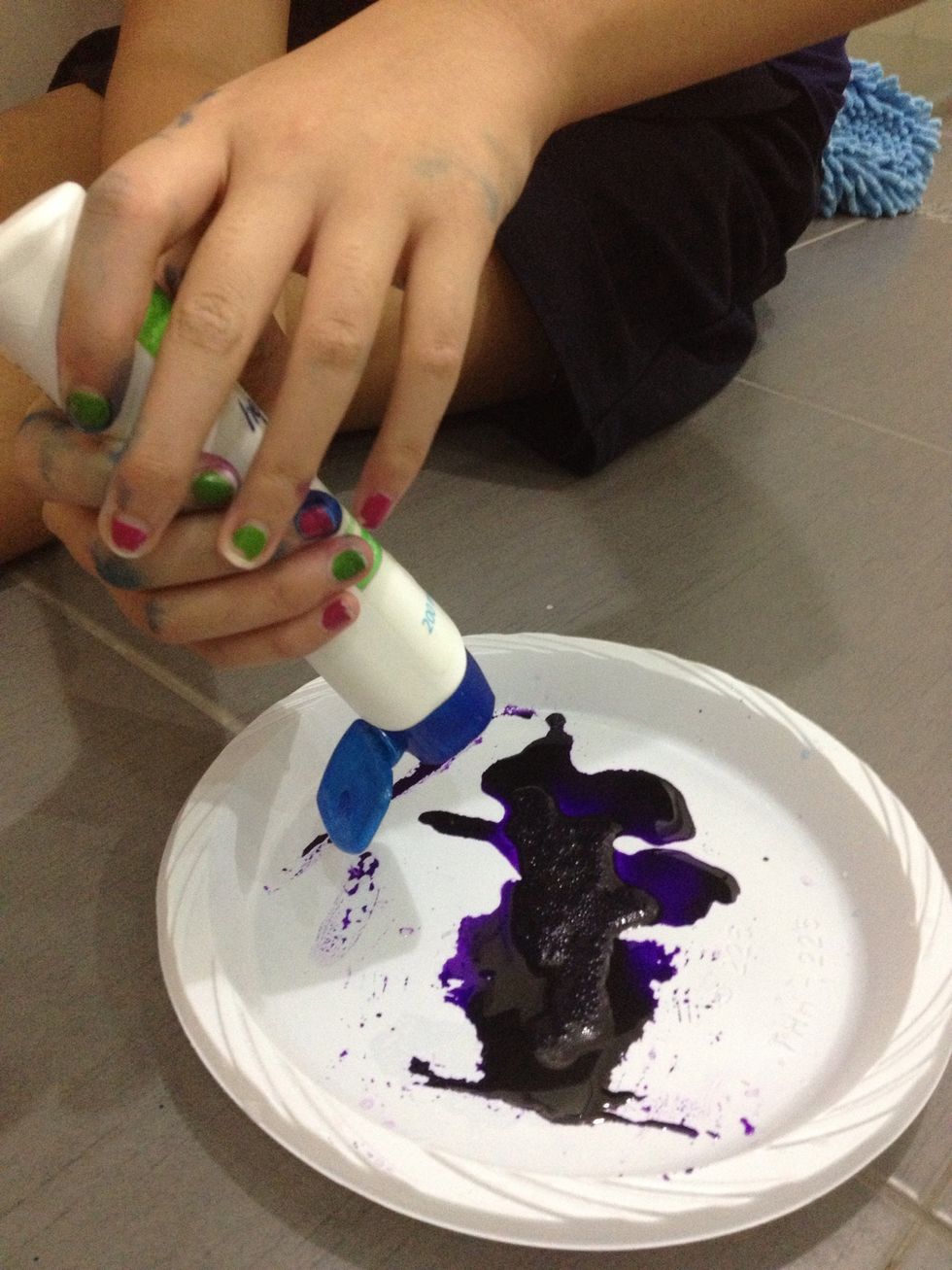 Now, pour conditioner into the plastic cup or plate that has ink on it, pour an estimated amount of how much your hair will take up with the marker ink & conditioner. 😎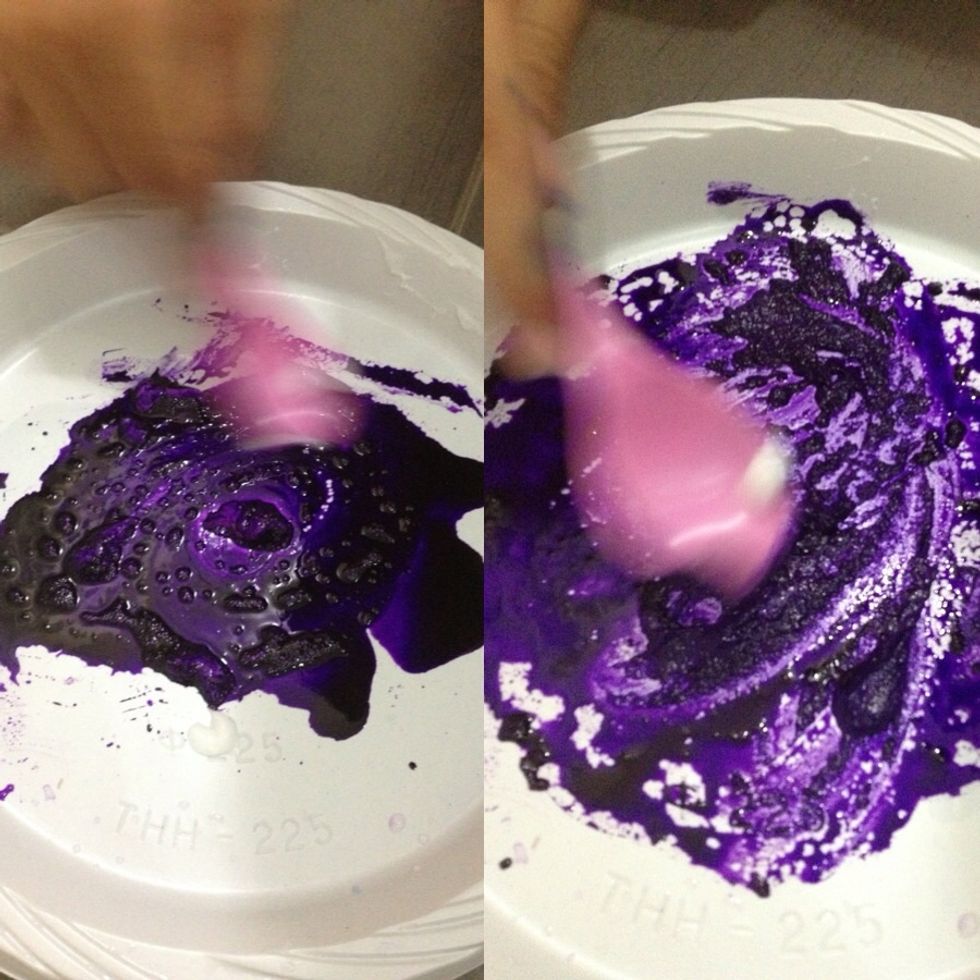 Then, blend it using a spoon or any type of stir and remember to blend it throughly. 😸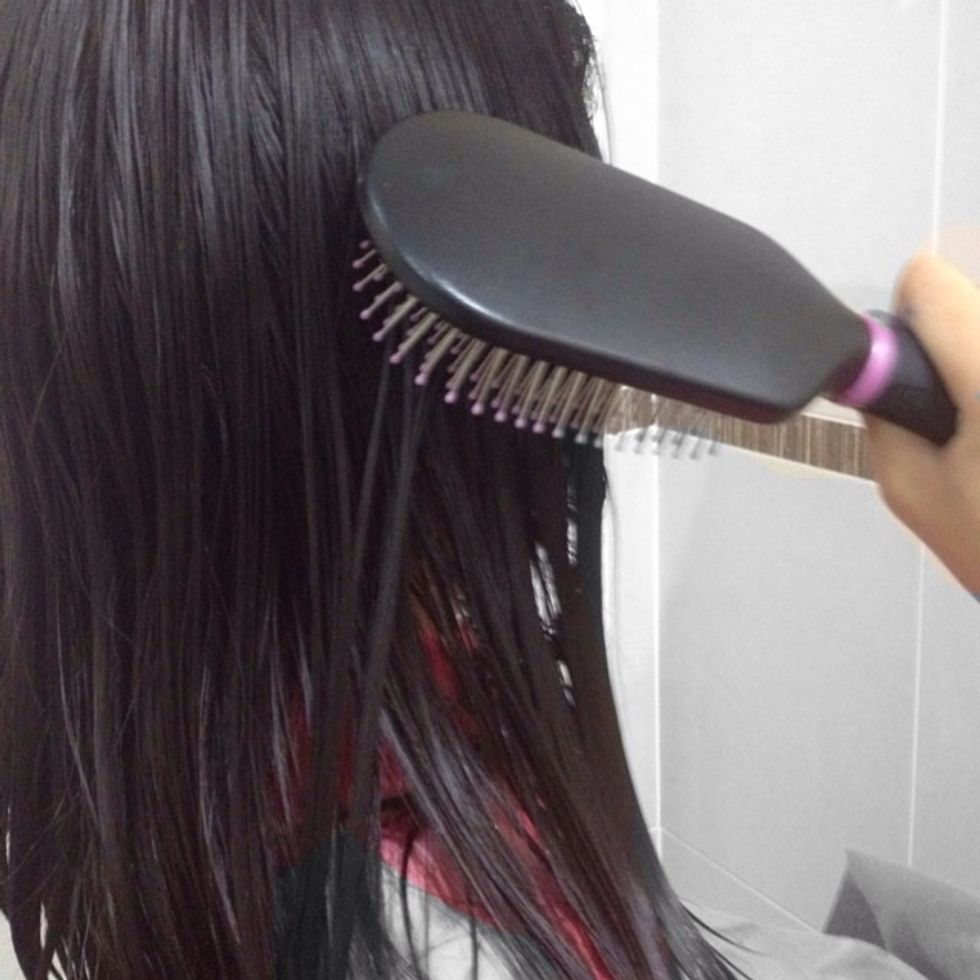 Next, comb your hair so there are no tangles. 😶,
Afterwards, use a hair-tie and secure the hair you're not dyeing on, i best recommend a bun. If you're doing your whole hair, then put a towel across your shoulders. 😜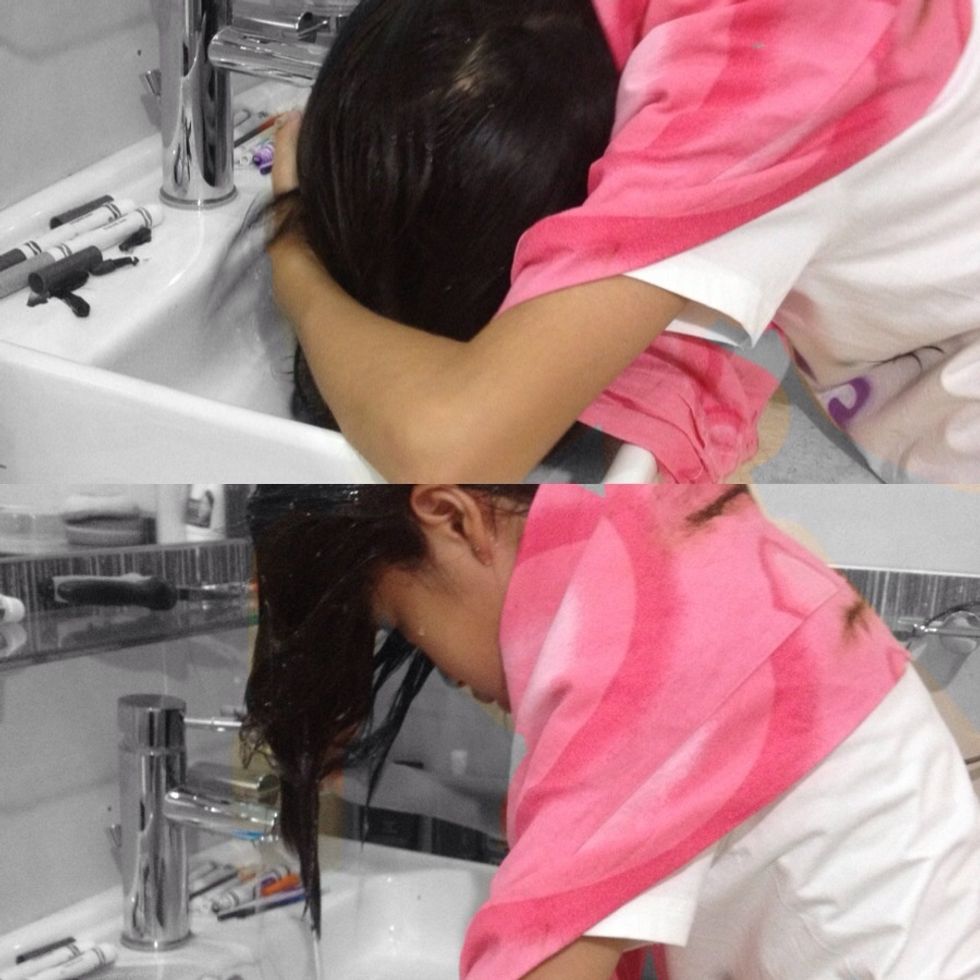 If you're happy with your combed hair, then wet the part of hair that you want to dye on, and use the towel, and squeeze most of the water out, but leave some water left in your hair, not too much. 😁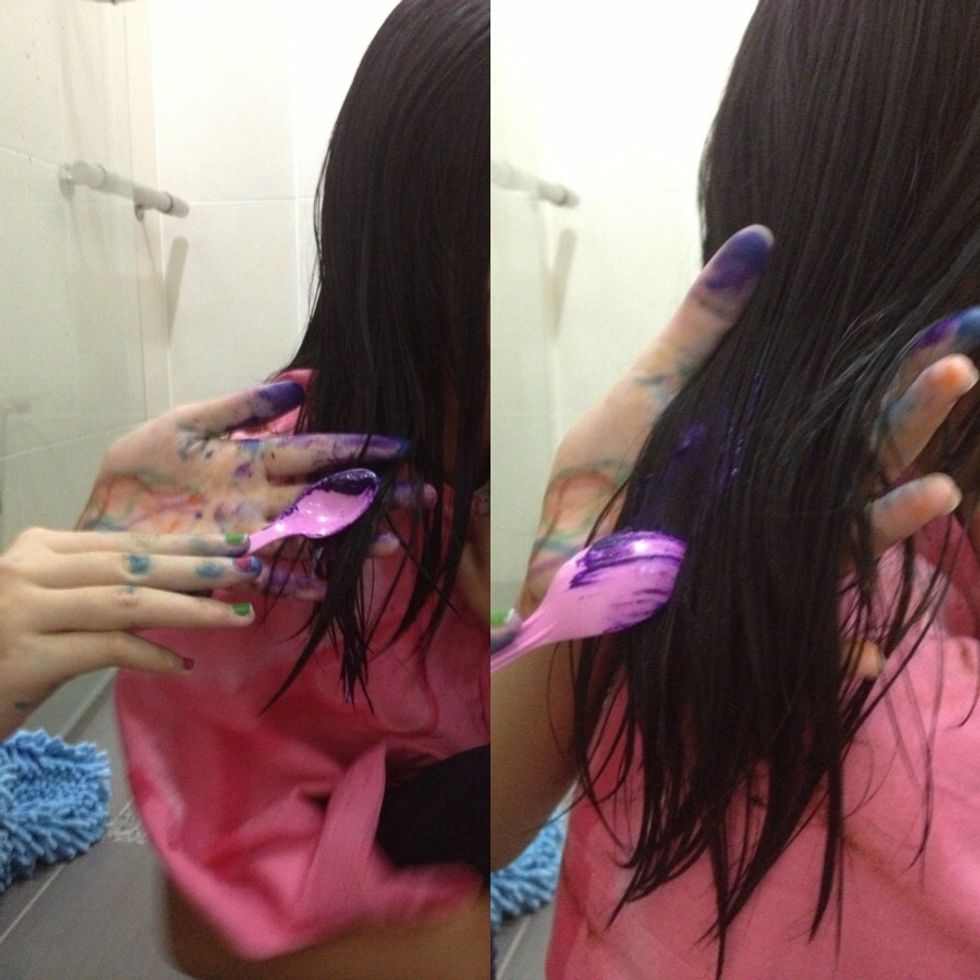 And then apply the mixed color you create in the plastic bowl/plate onto your hair, you can use the stir you used or just fingers. 😉
If you have applied it, comb it afterwards ⬅ optional.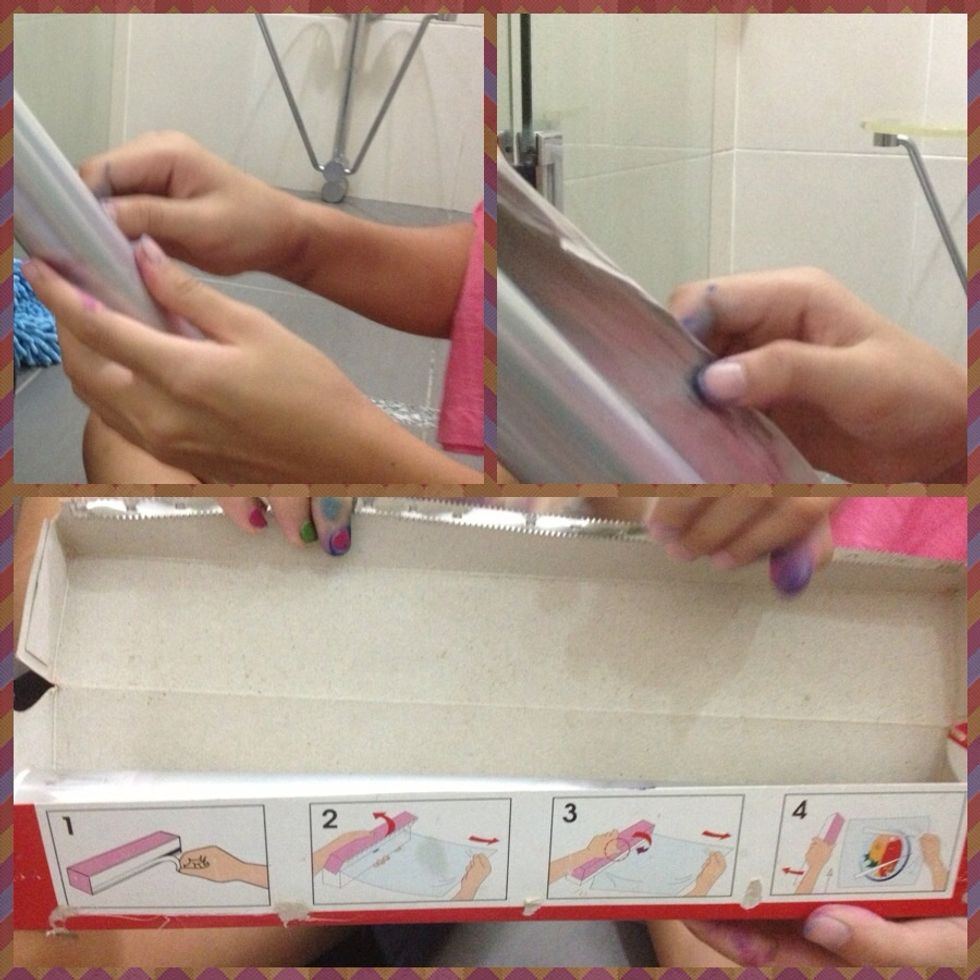 A must step, is to take as much tin foil as you need and wrap it around pieces of your hair. If you're doing your whole hair divided into as small pieces then wrap tin foil around all that pieces. 😊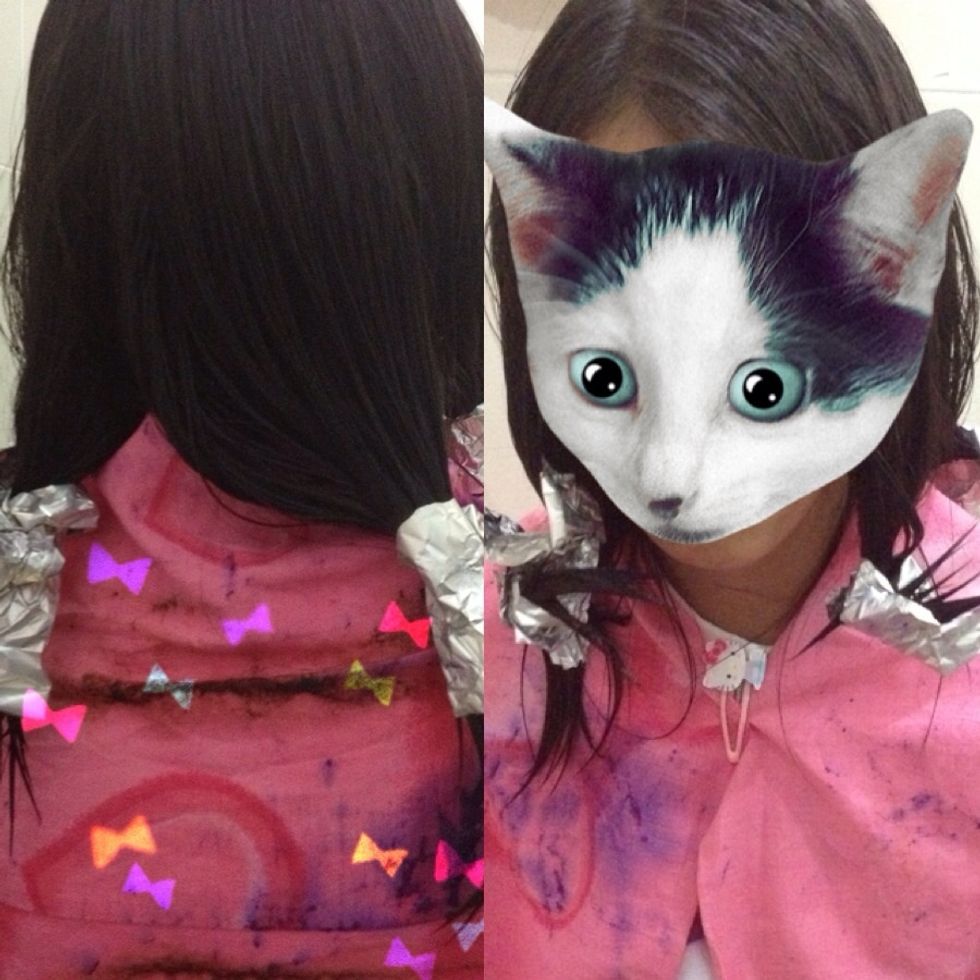 After that, wait about 15 - 20 minutes, the longer you wait with wrapped tin-foil, the better. Let the ink dry inside the tin-foil.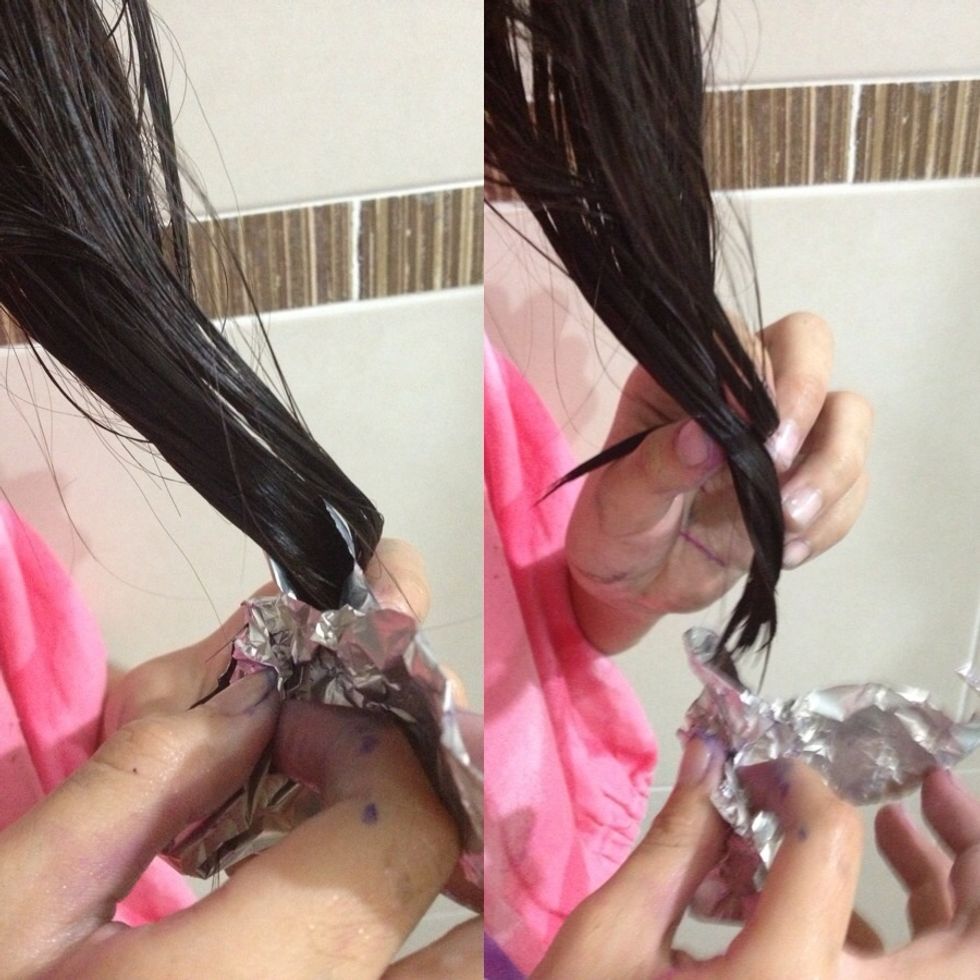 After all the minutes, is to unwrap the tin-foil and rinse your hair with water.
Then let your hair airdry or blow dry. ✅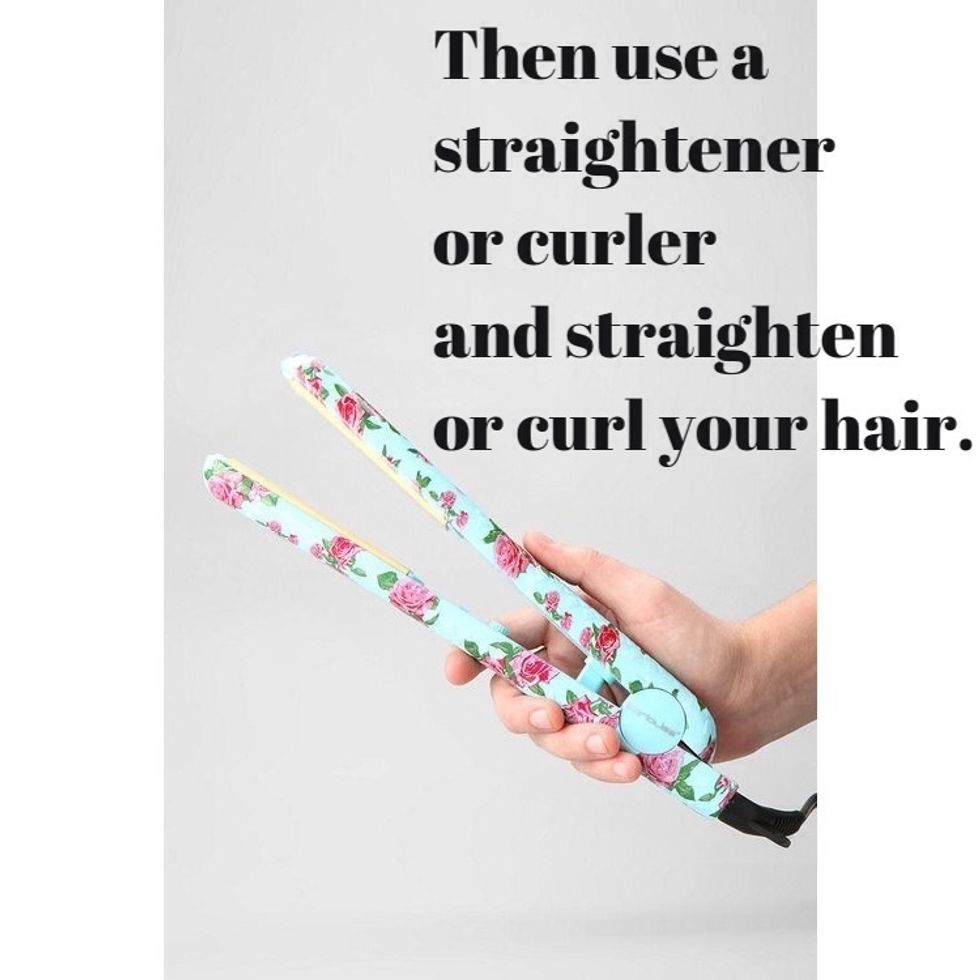 You must be wondering why. Its because then you can spot the difference easier. 😜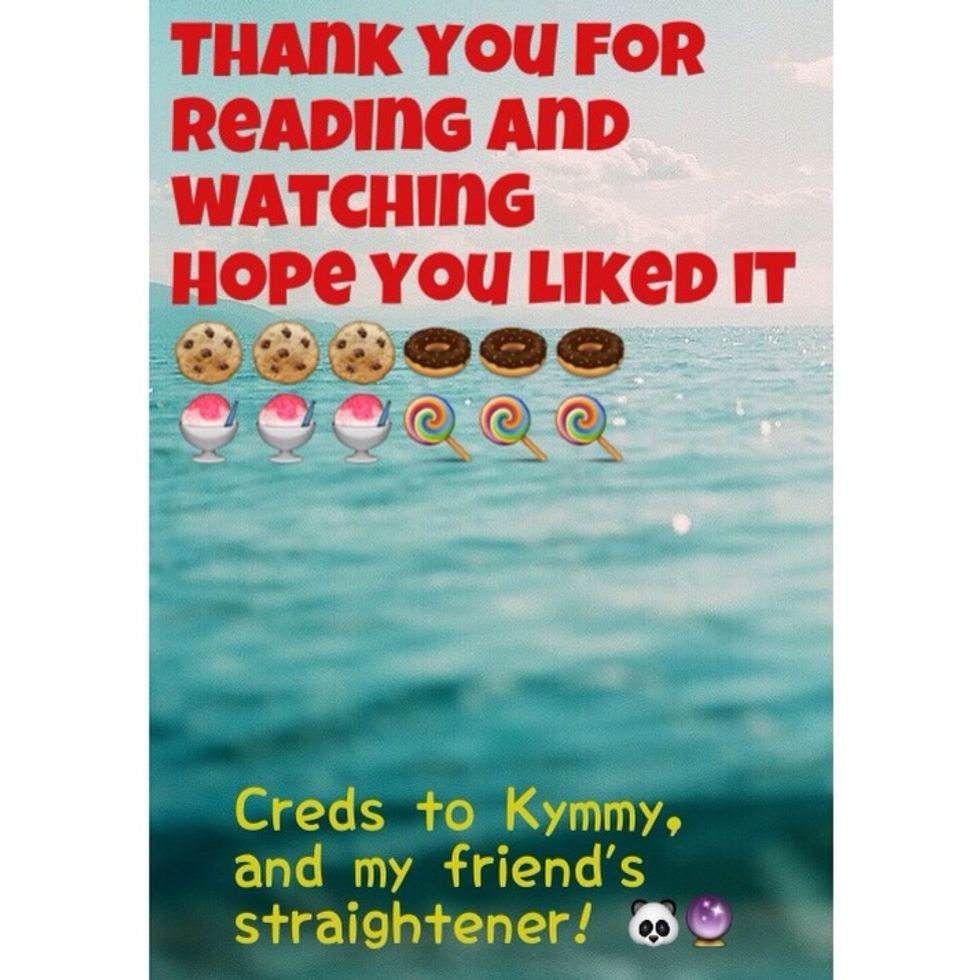 Thank you for watching! Hoped my snapguide helped! ✏
Marker ( color of your choice )
Tool to break open the marker
A cup of water, about 100 ml
Tinfoil/ aluminum foil
Conditioner
Spoon ( plastic if possible ) / or a stir
A bowl or plate that the color stains may come off
Towel
Comb
Hairtie ( only if you're doing pieces of hair )
An old T-shirt, incase your shirt gets dirty