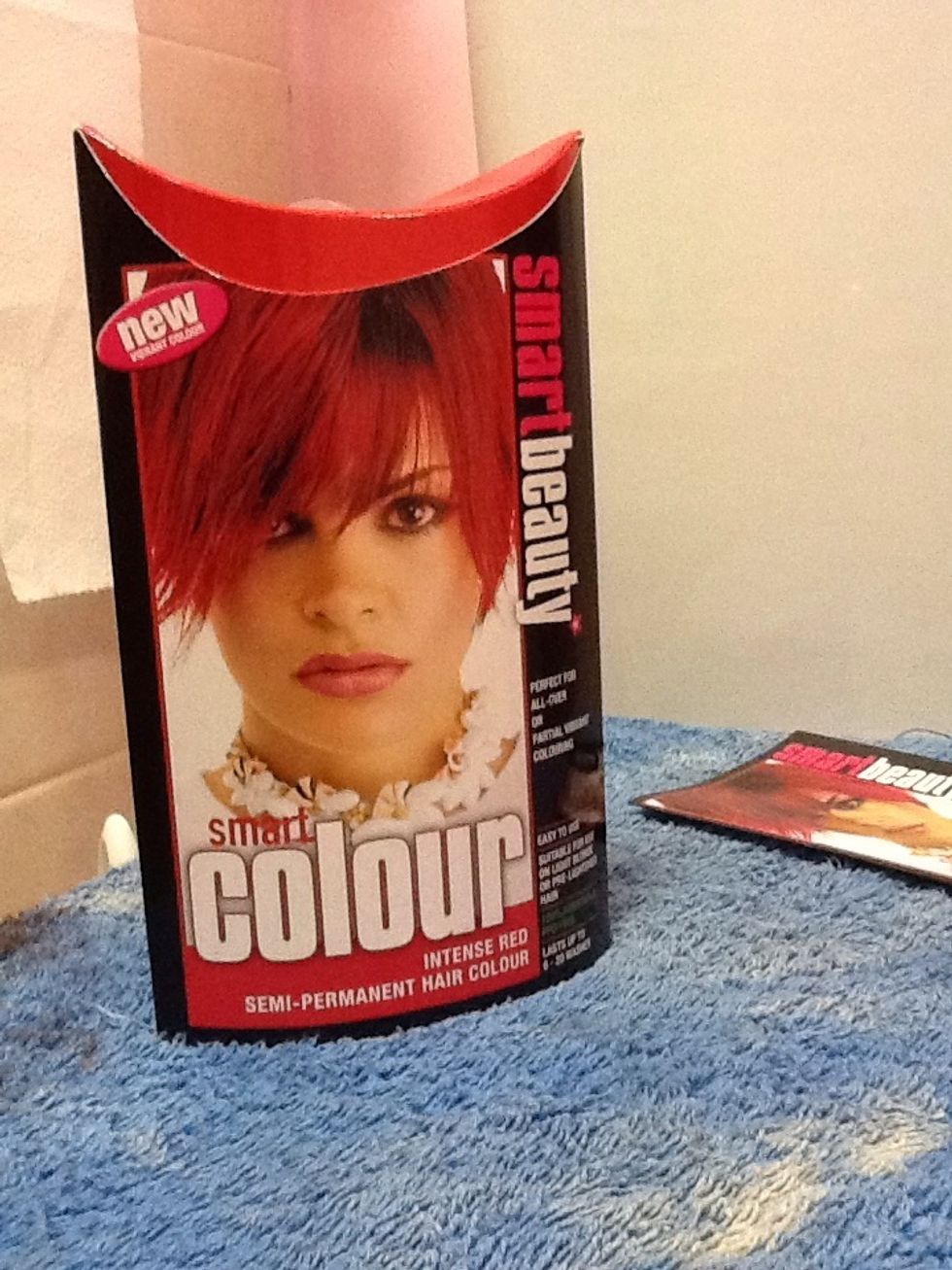 First, get the hair dye you want to use! I'm using this one. :3
Then change into old clothes that you don't mind ruining.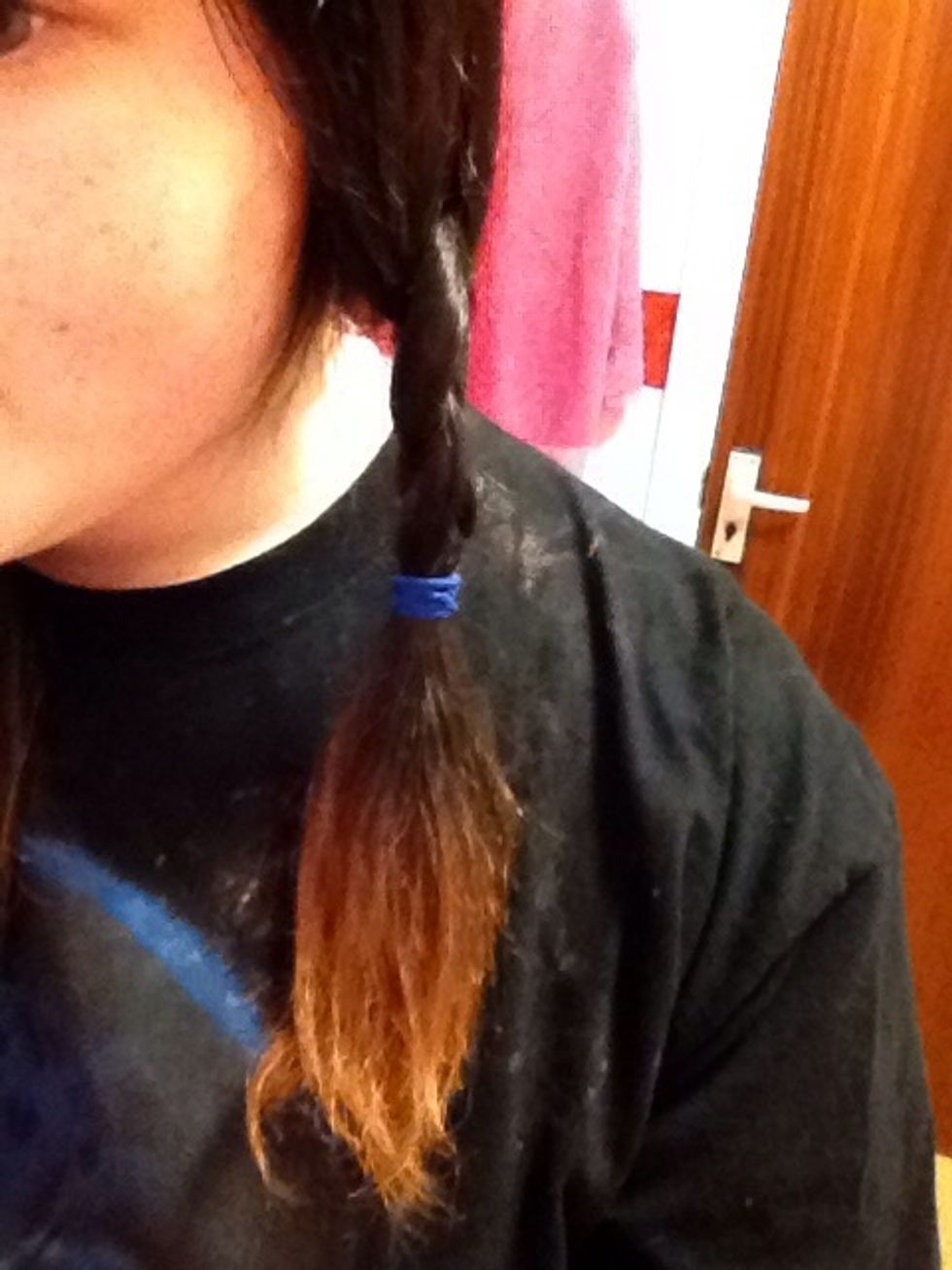 Then plait your hair. Don't plait the hair you want to dye, like I have done. I have already bleached the hair I'm going to dye, you may also need to do this if you have dark hair.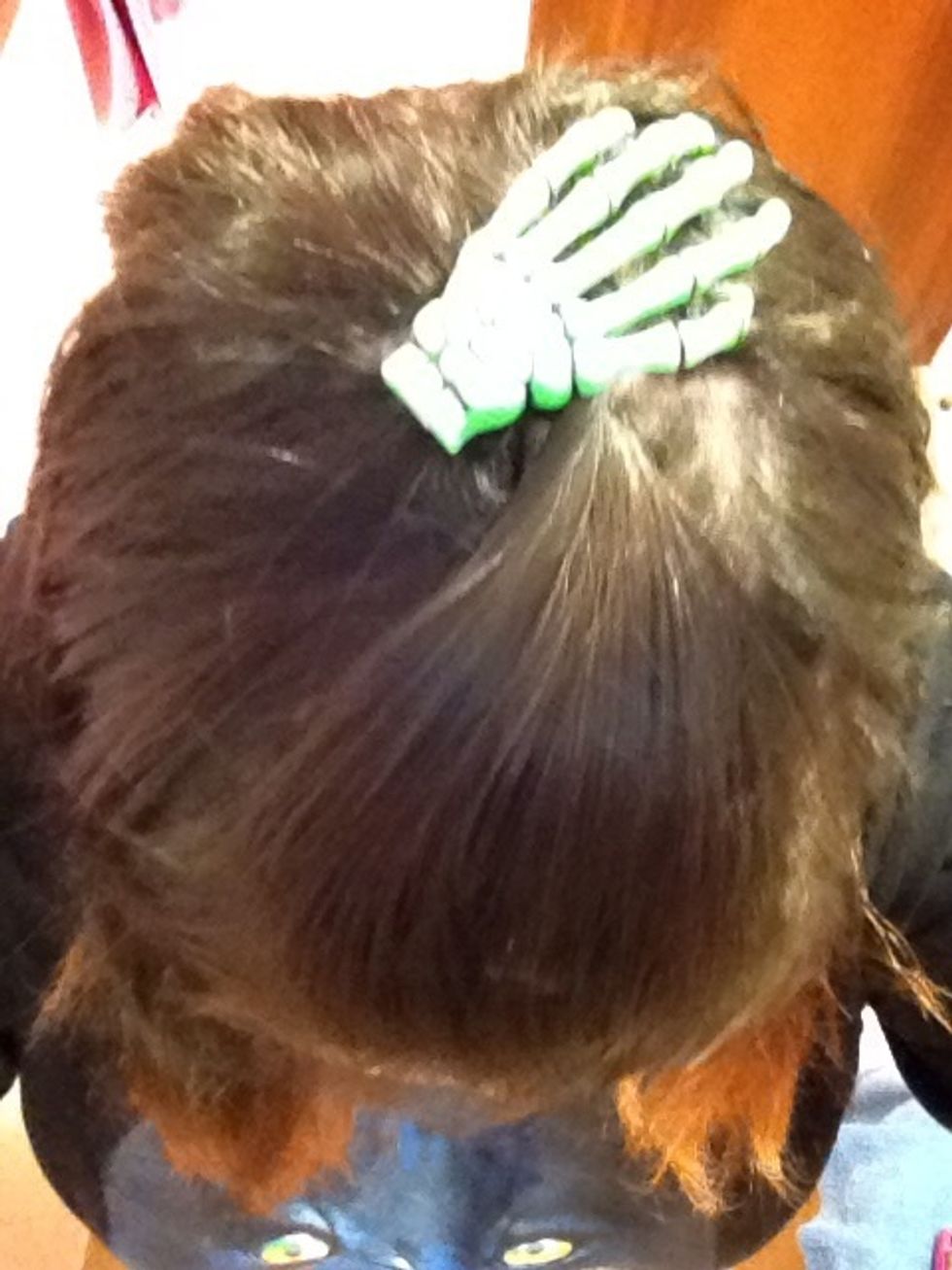 You may need to clip your fringe back like I have done.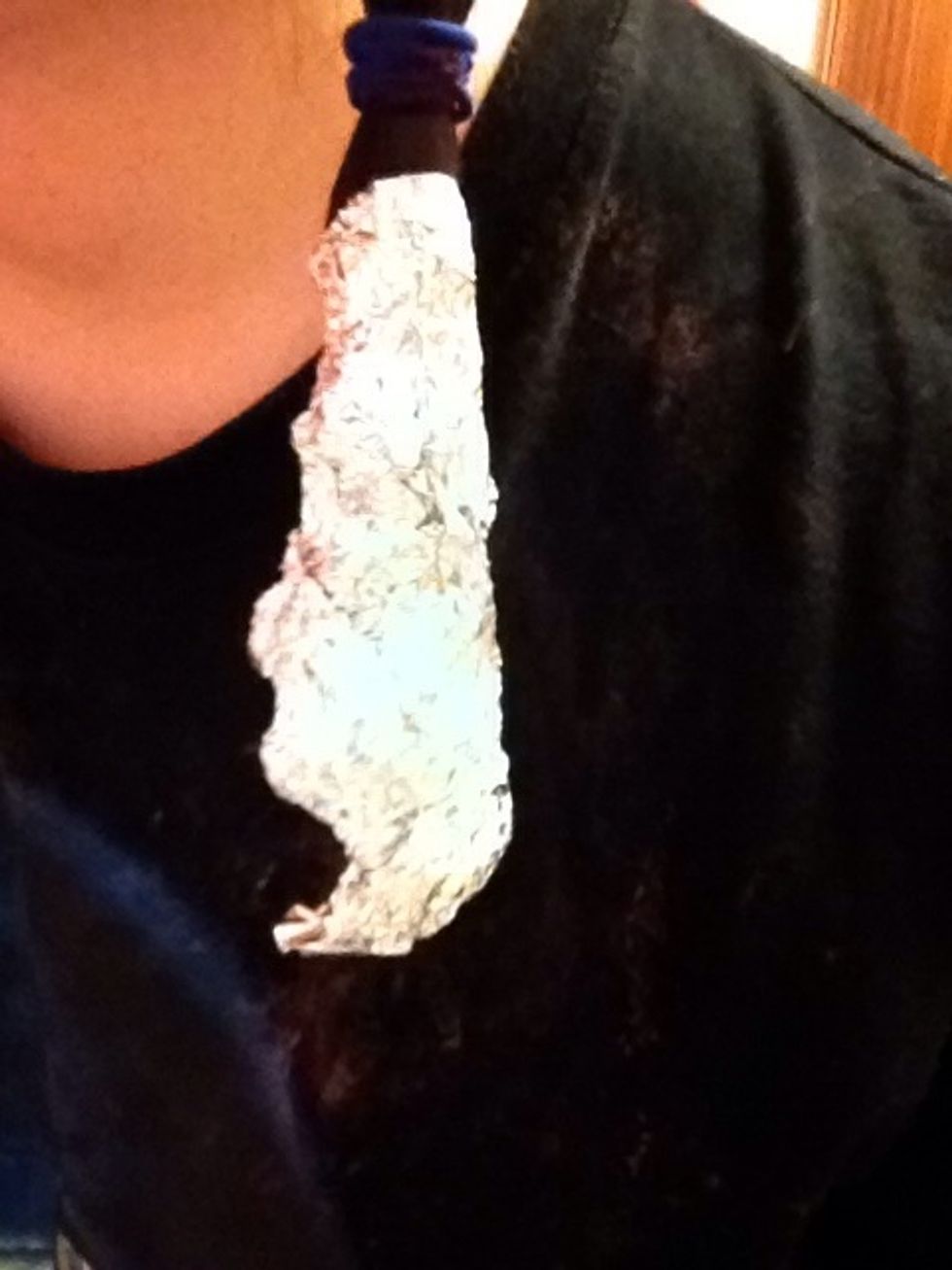 Put the dye on then wrap In cling film or foil. This will make your hair brighter.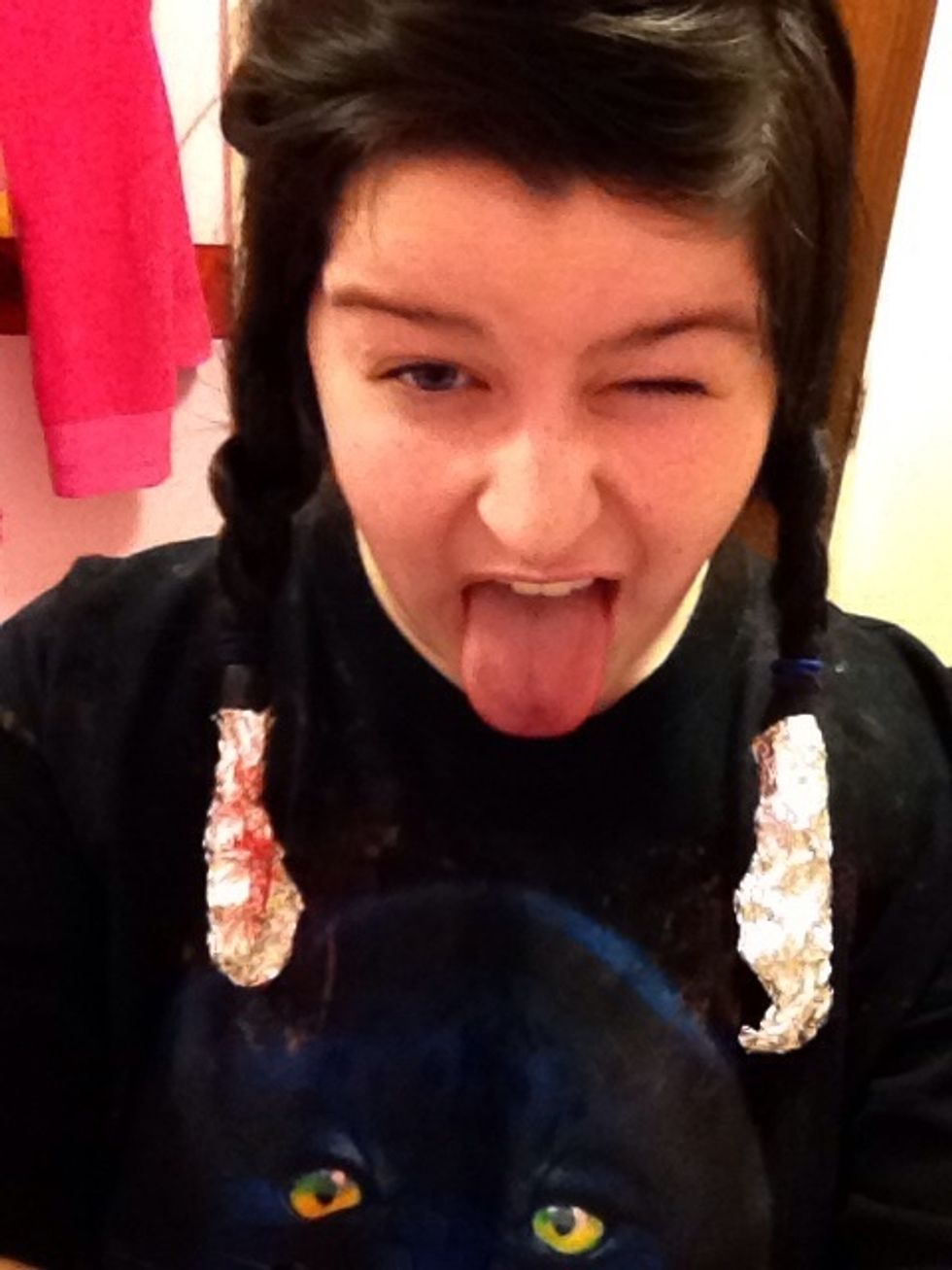 Finished step 1 :)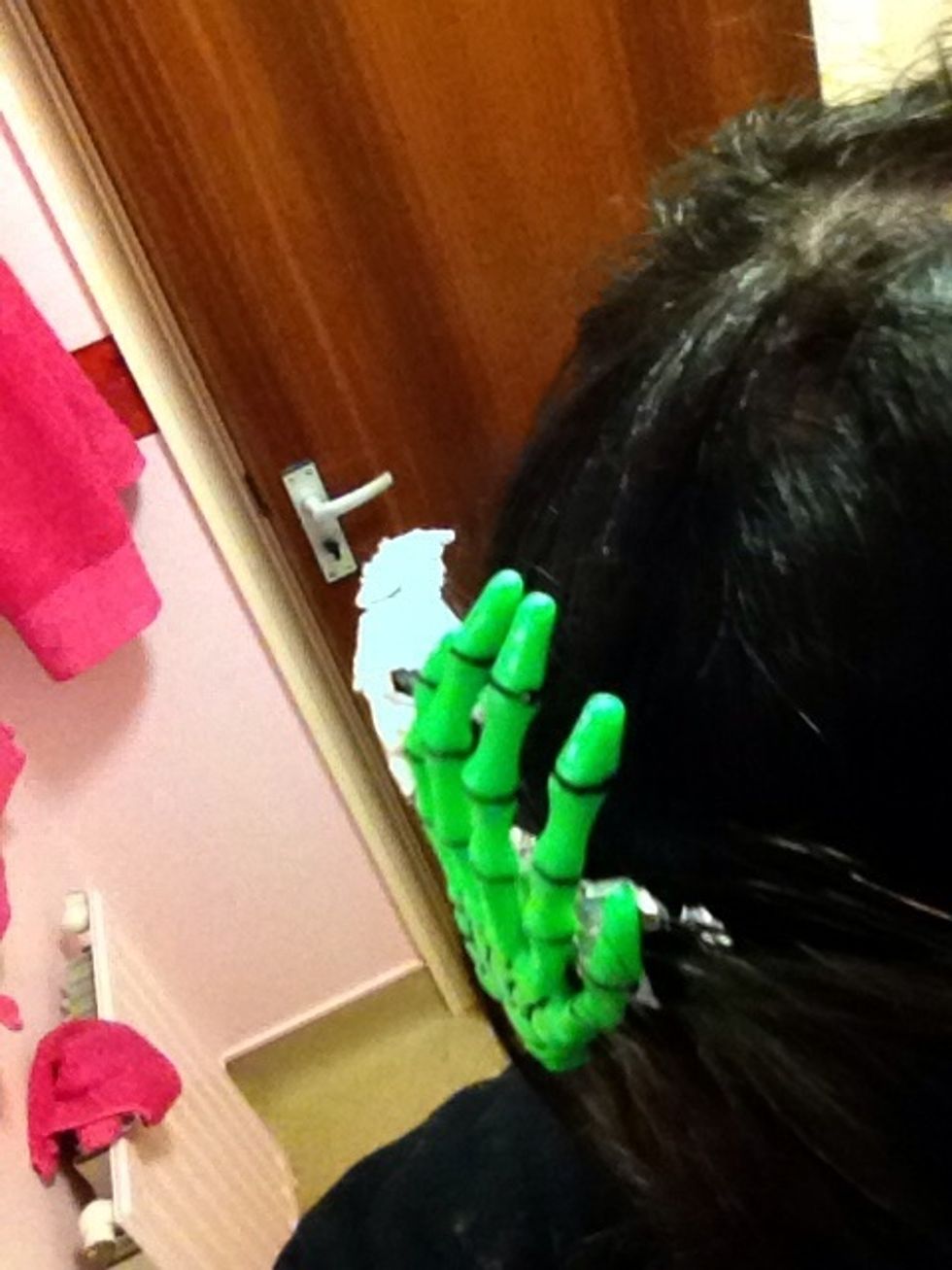 I also put some in my fringe, which I have clipped back.
Tip: use gloves!
Wait for the amount of time it says on the leaflet, mine said 40 minutes :3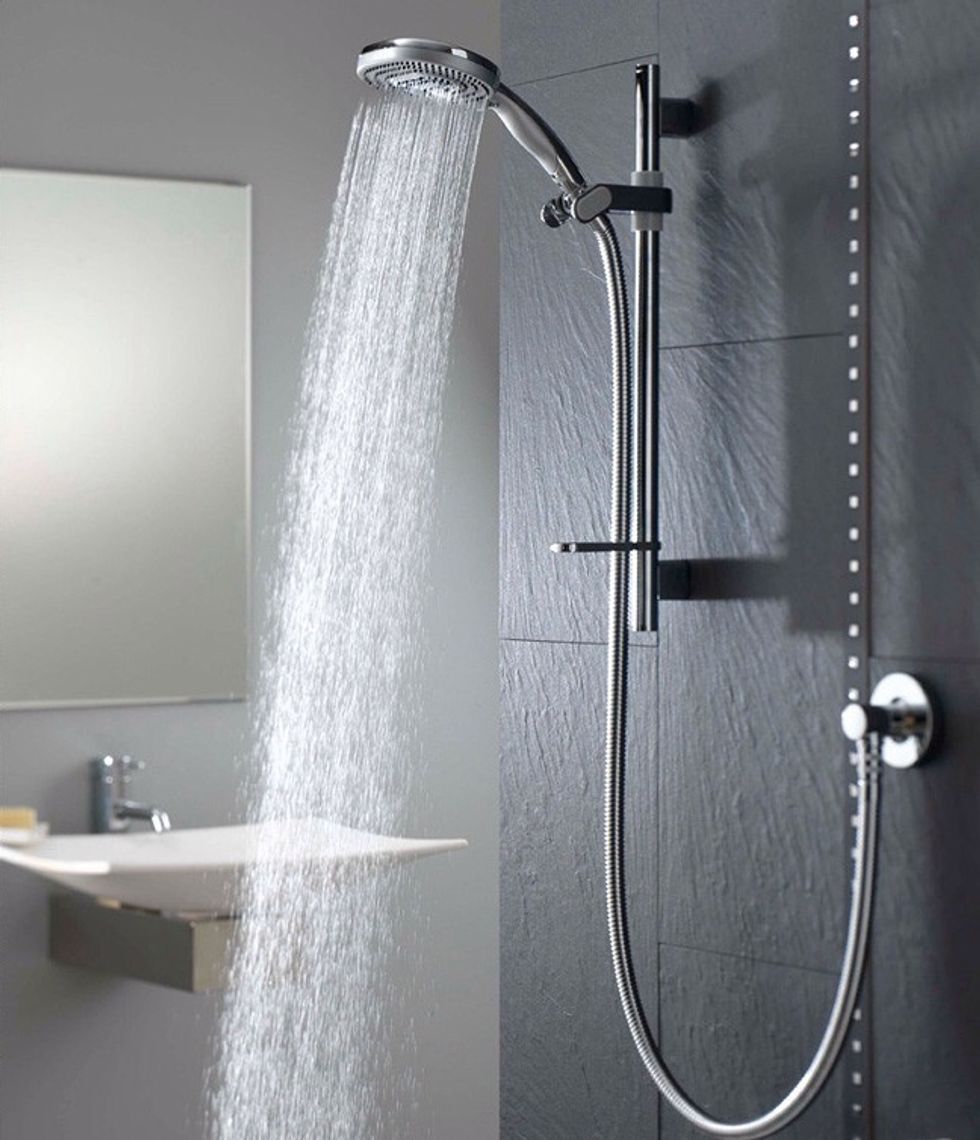 Wash it out!
Here's the finished result!
1.0 Packet of hair dye
1.0 Pack cling film/foil
2.0 Hairbands
1.0 Shower
1.0 Hairclip (optional)