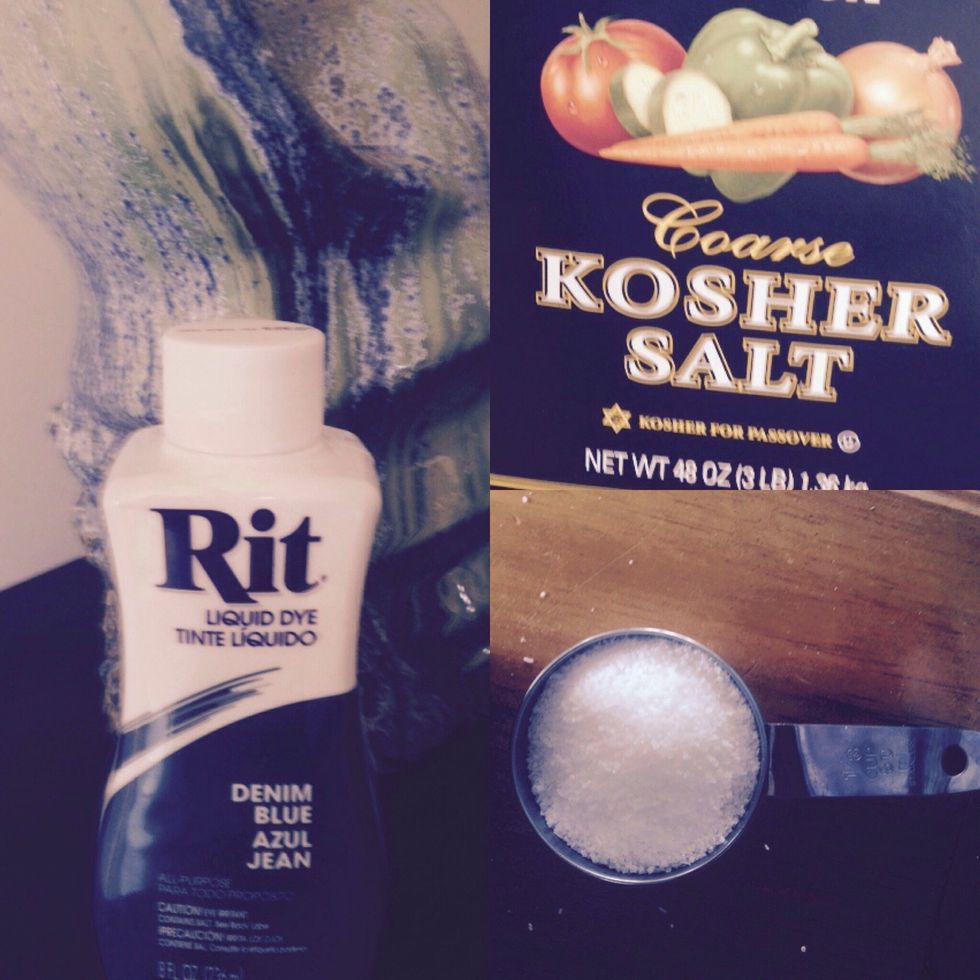 Supplies
To save dye & salt, measure water by putting fabric in pot, covering with water. Remove fabric & pour water into 1.5 gallon pitcher to get volume. The placemats used a gallon of water to submerge.
Measure water, reuse dye. Save $.
Rit dye instructions say for 3 gallons of water, use 4 ounces of dye and 1 cup salt. Therefore, for 1 gallon of water, I used a third cup of salt, 2 ounces of dye.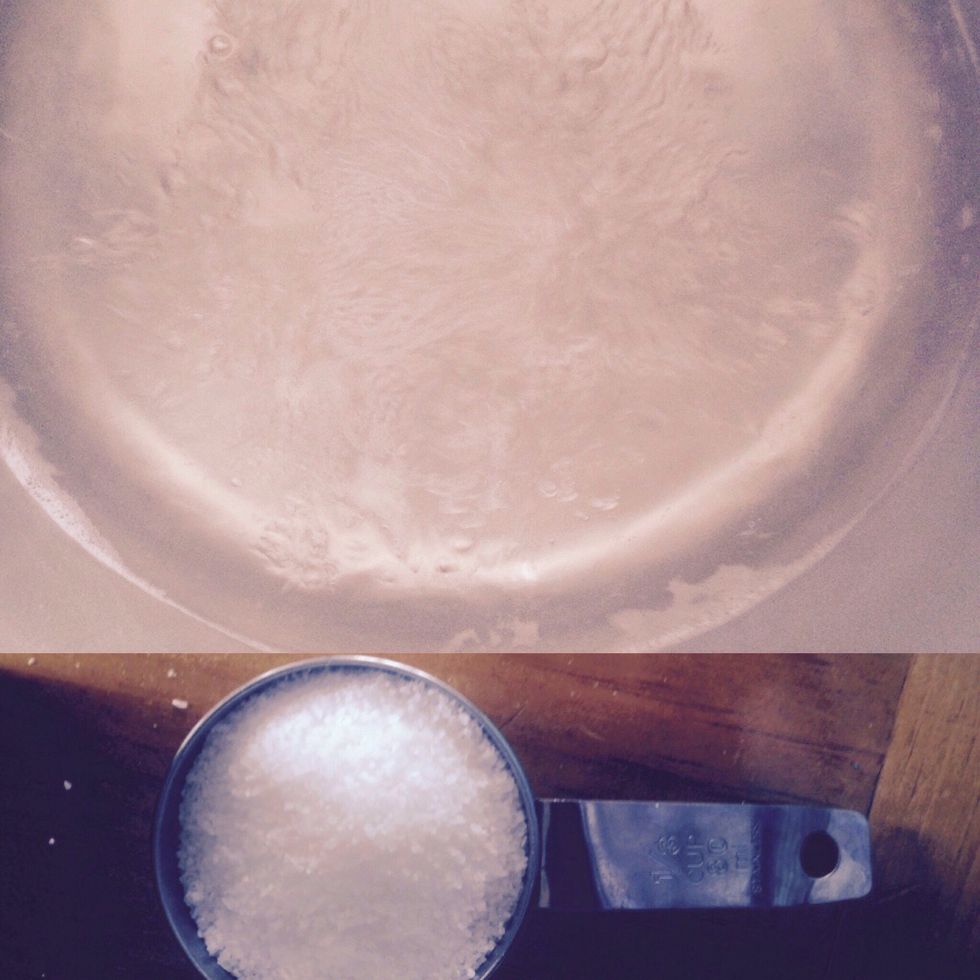 Boil water, add salt, turn off heat. Add dye.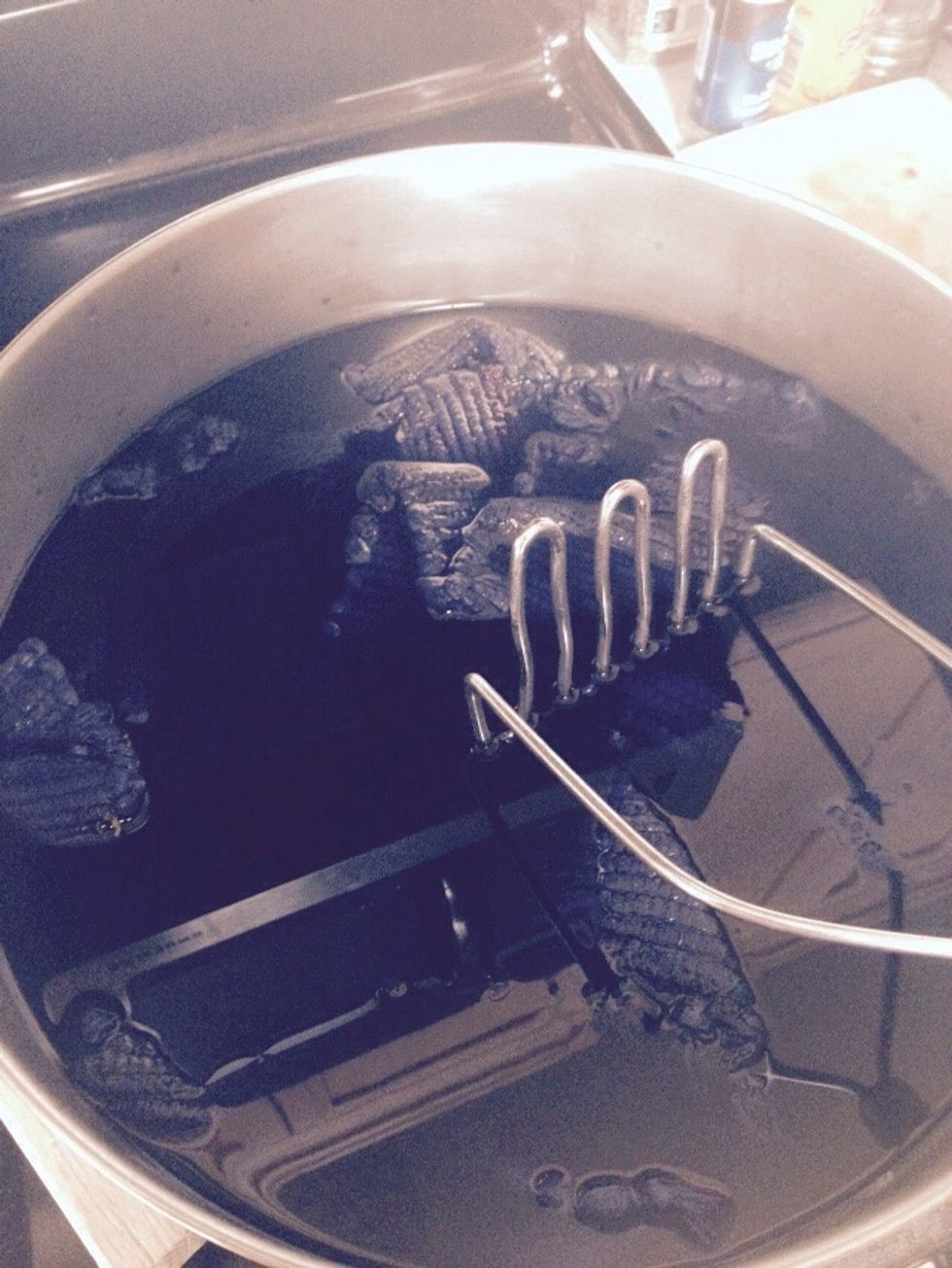 Carefully add your fabric. These are placemats.
Let soak in dye for 30 to 60 minutes, stirring frequently. Since these were heavy and floated I used potato masher to push down into dye and stir.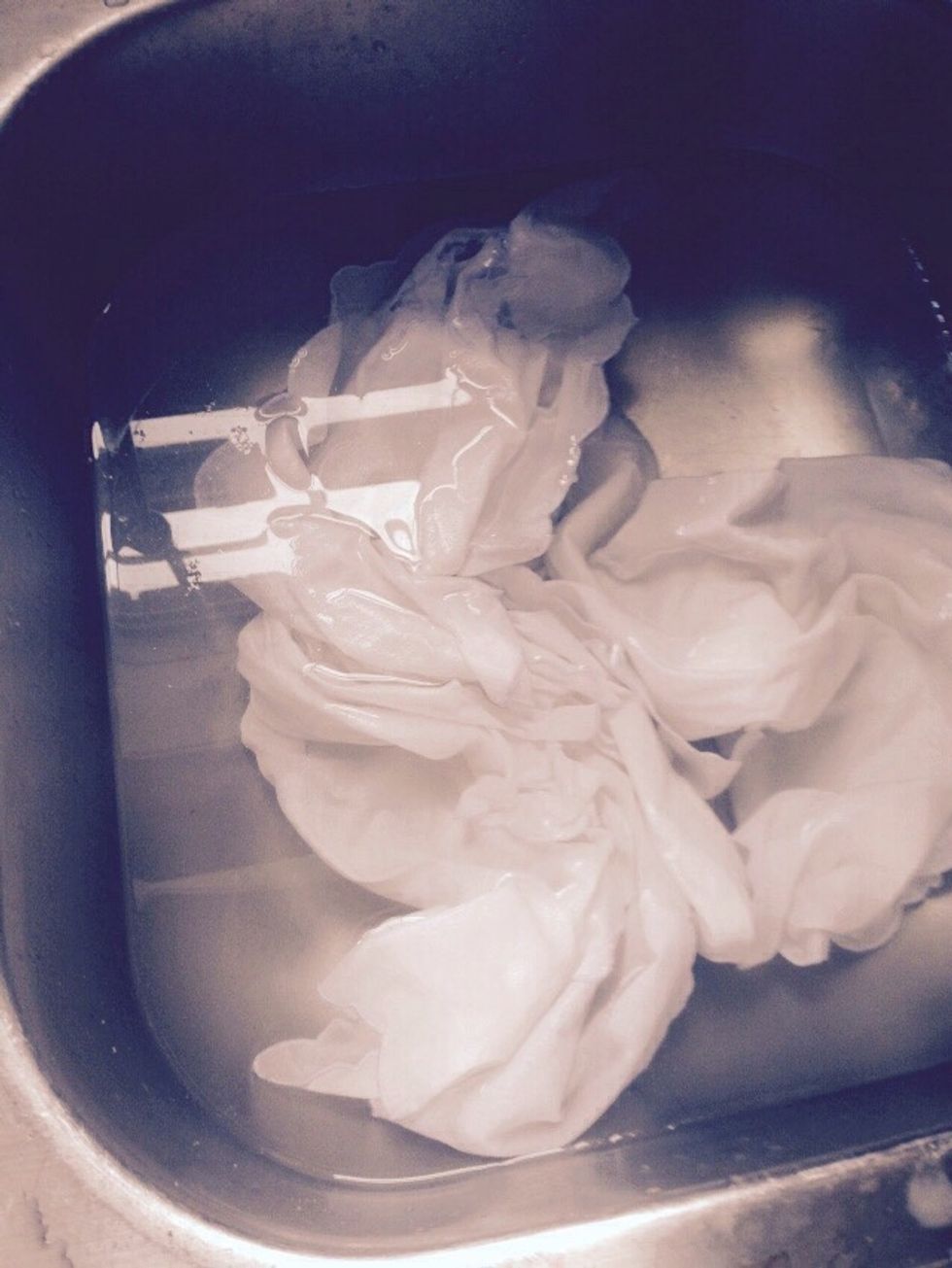 Meanwhile, prepare other linens by wetting in water. These are old cloth napkins. You are going to reuse dye bath!
After 30 to 60 minutes and fabric looks right shade, take pot to sink. Wearing glove--use tongs if hot--remove into sink. Soak and rinse placemats in sink until water clear.
Drying placemats outside.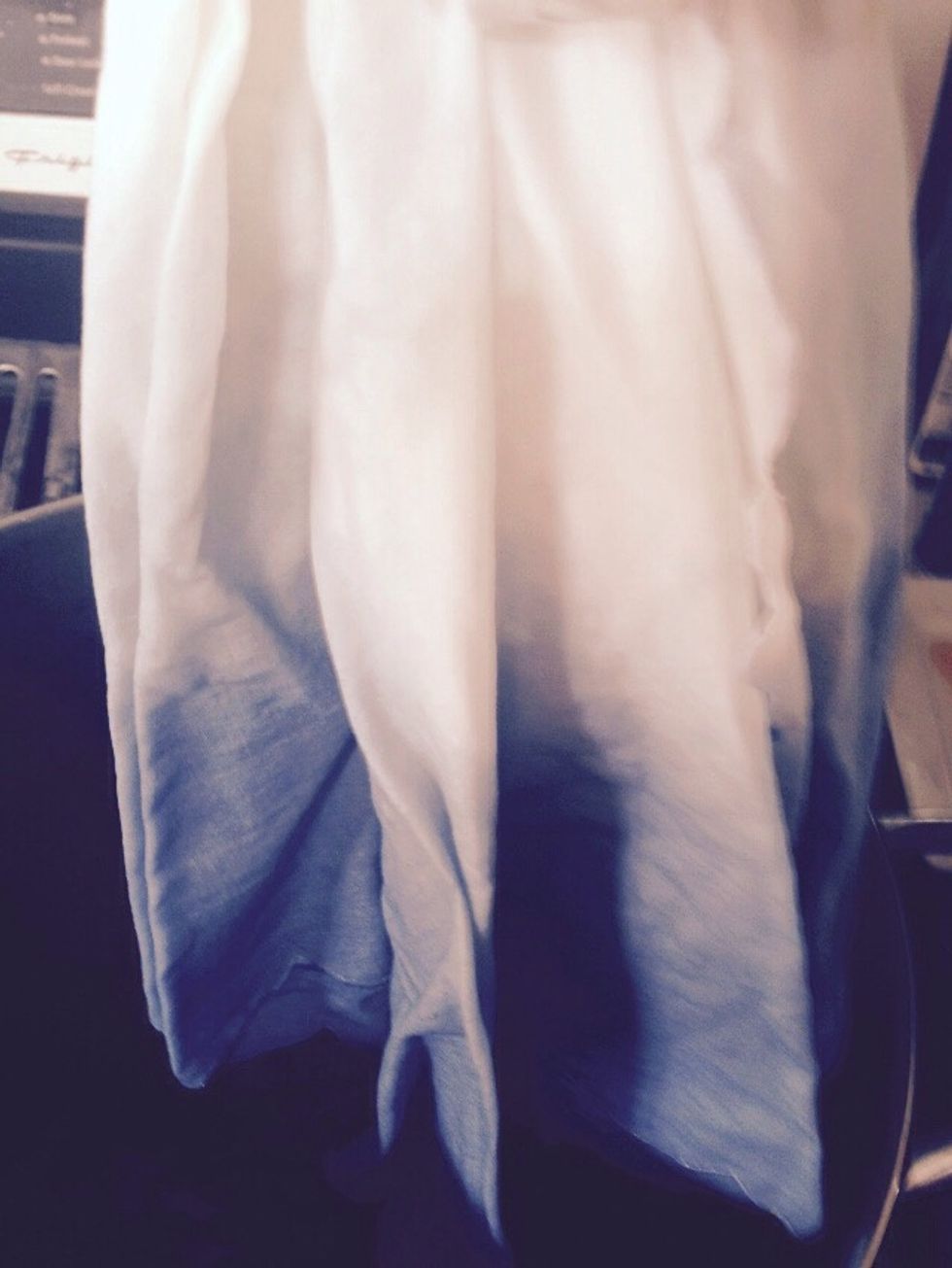 Dye bath gets lighter over time. Dunk bottom of wet napkins for ombré effect.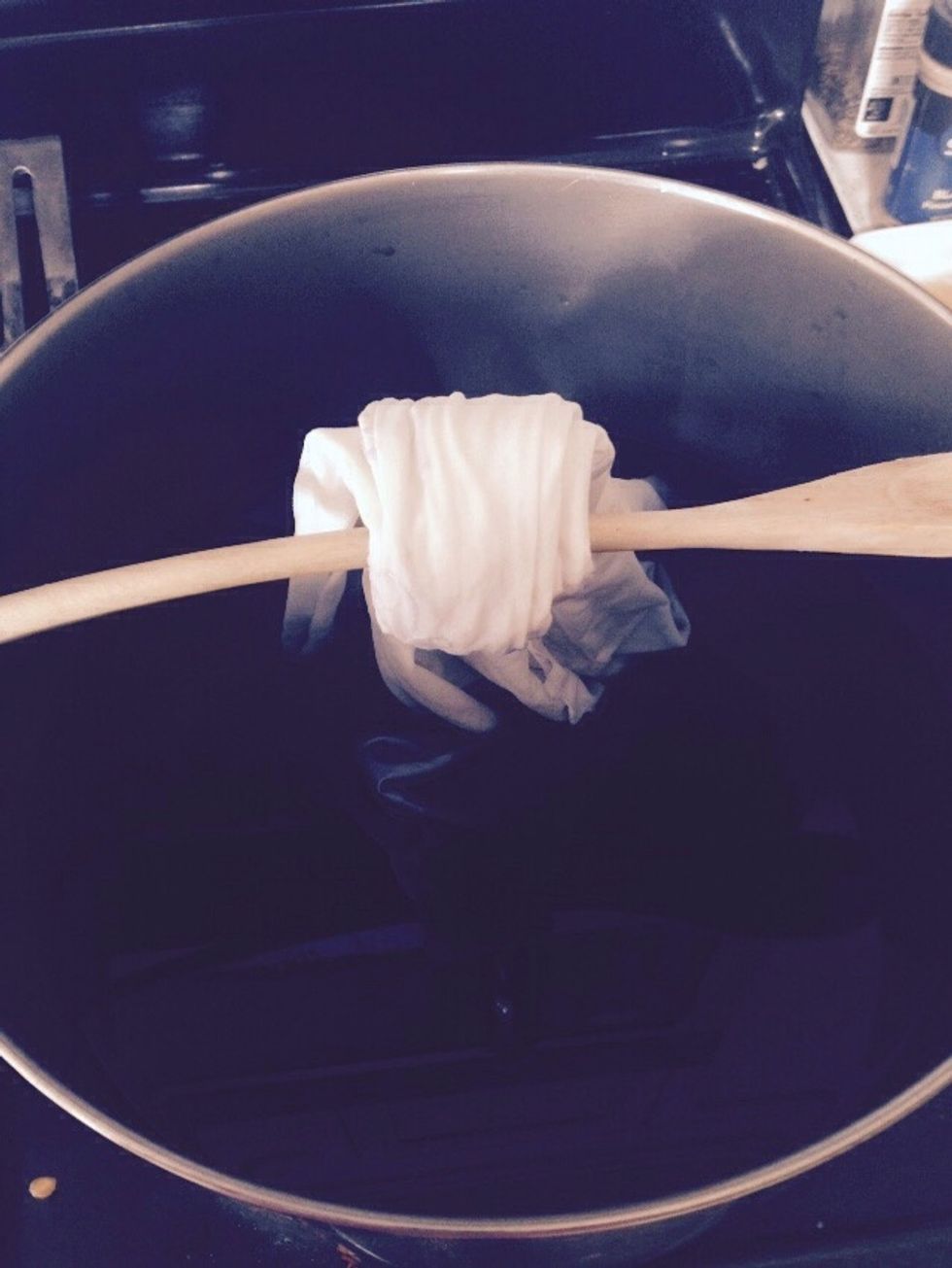 Then, wrap top of napkins around handle if spoon. Carefully, balance over pot with bottom in dye bath. 30 minutes!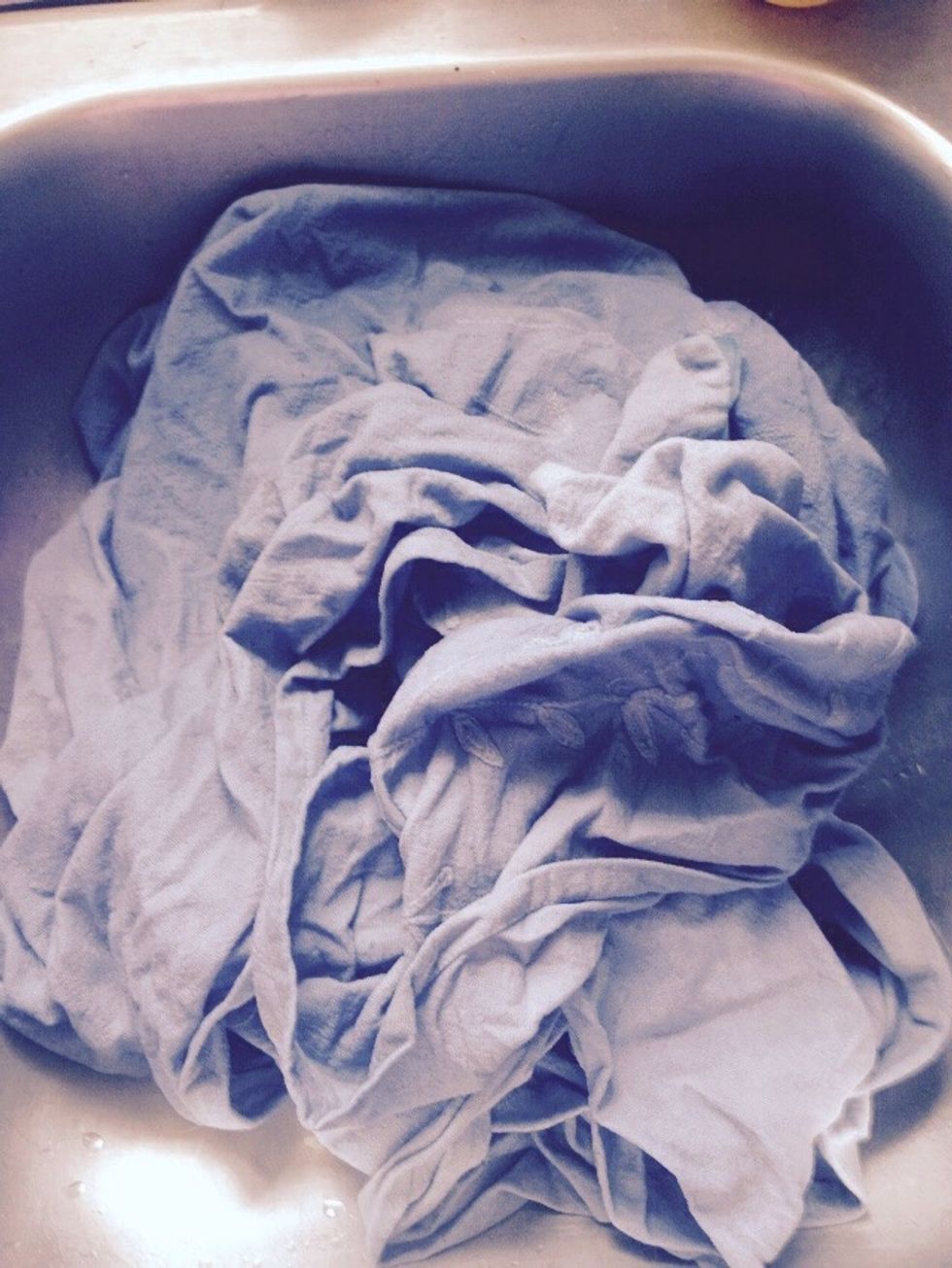 Here's an old faded tablecloth done last. Since dye bath faded, this came out lightest shade and splotchy-chic looking.
I washed all but placemats in the washing machine, little soap and cold water. Dried in dryer and ironed.
Different napkin folds to show off ombré.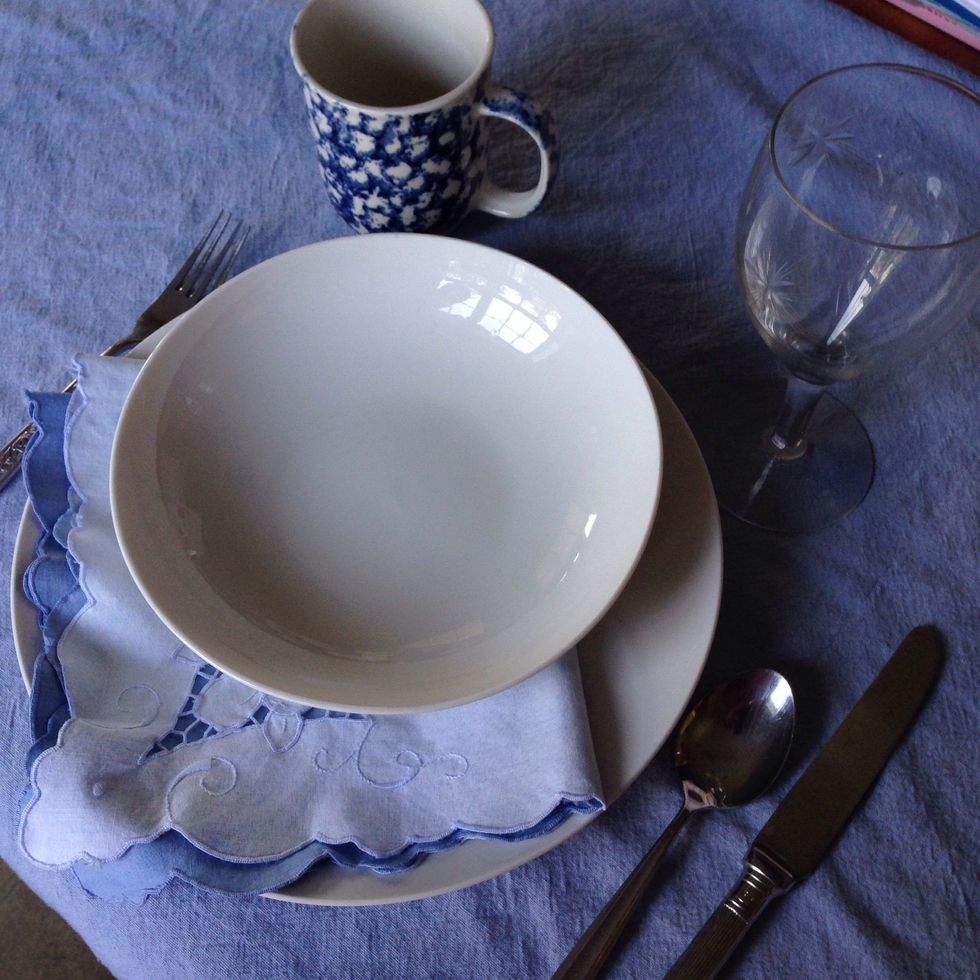 Country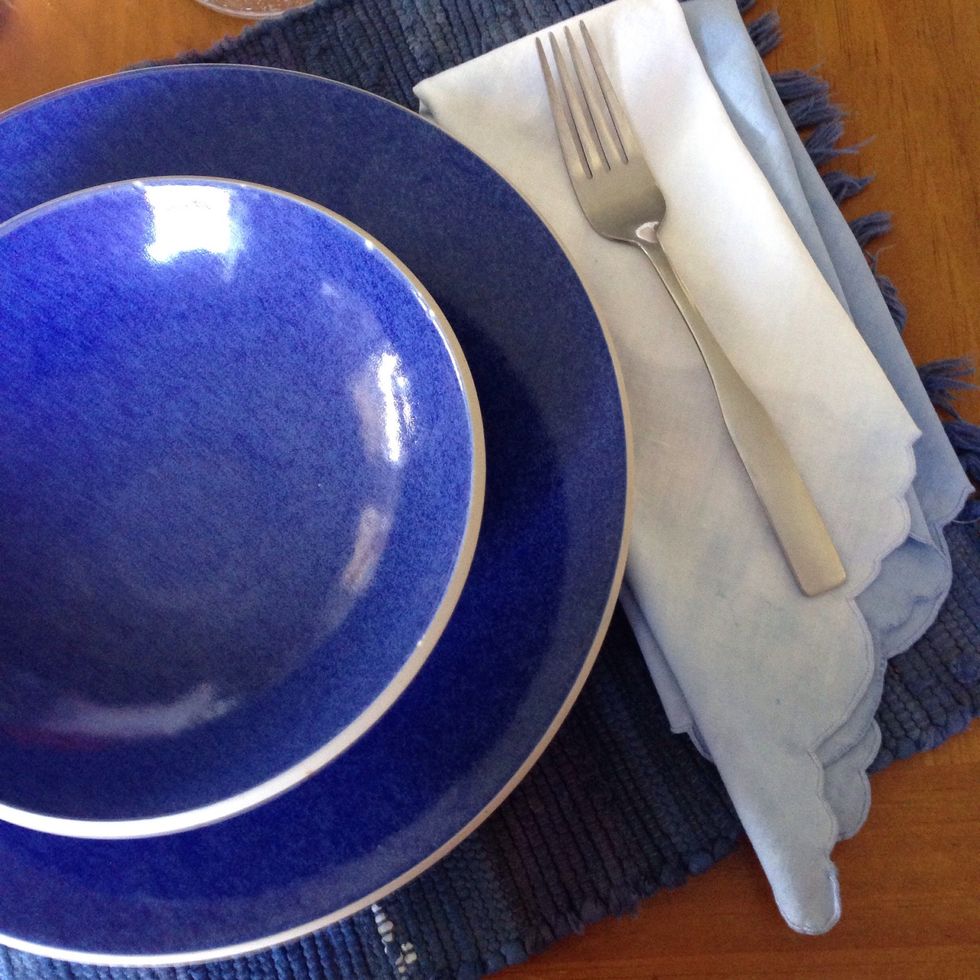 Rustic Zen
Multi-tasked while doing this project by cleaning kitchen and dishes--took 1.5 hours and a little dye wait time. LIKE? Let me know!
Liquid fabric dye
Cotton table cloth
Cotton napkins
Placemats of natural fabric
Salt
Stock pot
Plastic gloves
Utensils for stirring
Long wooden spoon
Cathy Zelda_Mc
Luv Your Snapguides. Please check out mine. Follow me Follow you. Wasn't that a John Denver hit? I am a technical project manager, wife, mom, and me. \n
The Redneck Riviera, SC USA