Dying cotton or silk with plant materials is fun. Try onion peel it will turn out brown, rosemary will turn out yellow- green. Here I'm using avocado and I don't know what colour it will give me.
208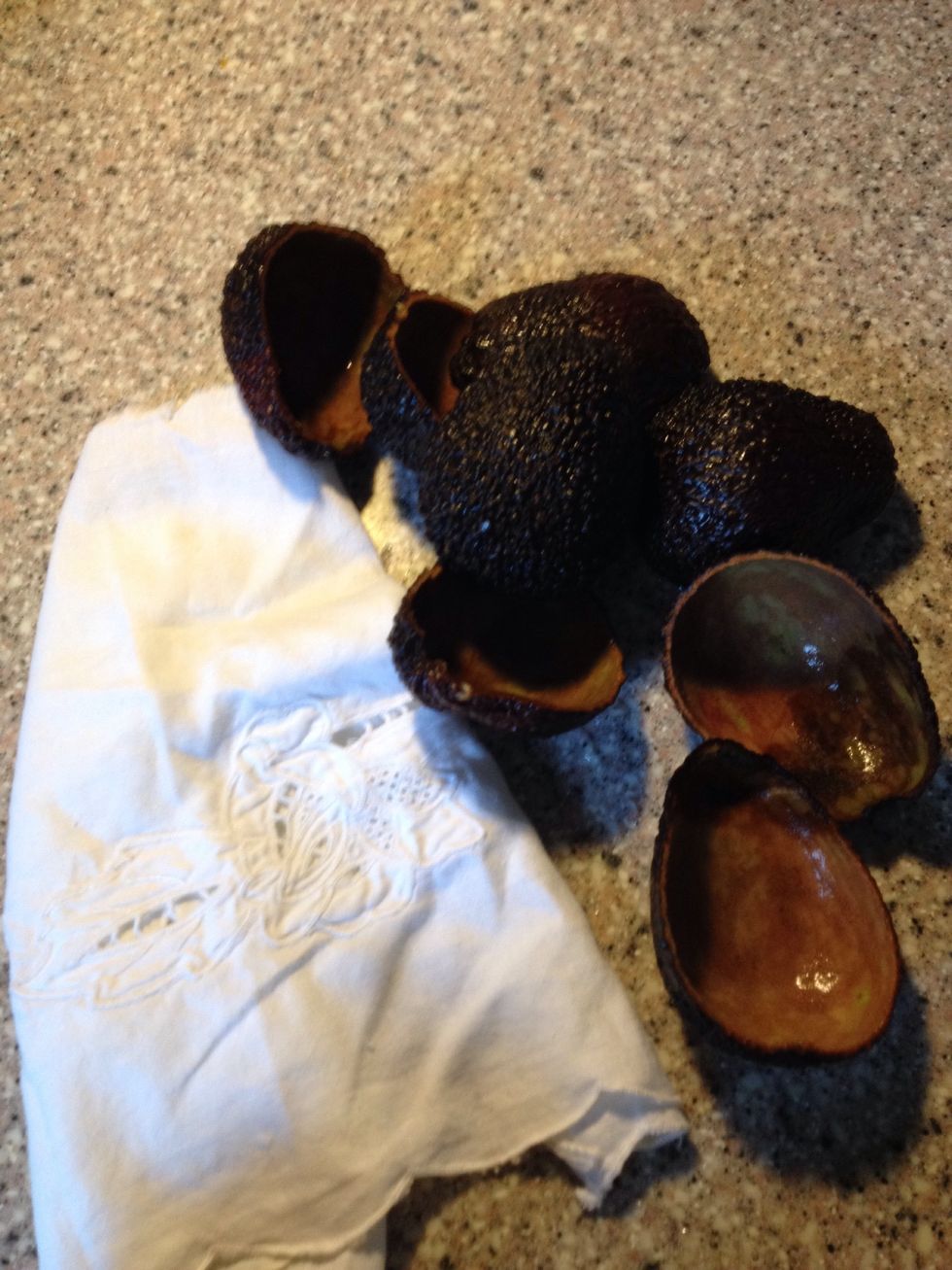 I often dye cotton or silk using plant materials, but I've never tried with avocado peel. The cotton here is a part of an old skirt. There is several tears in it so it will do for this test.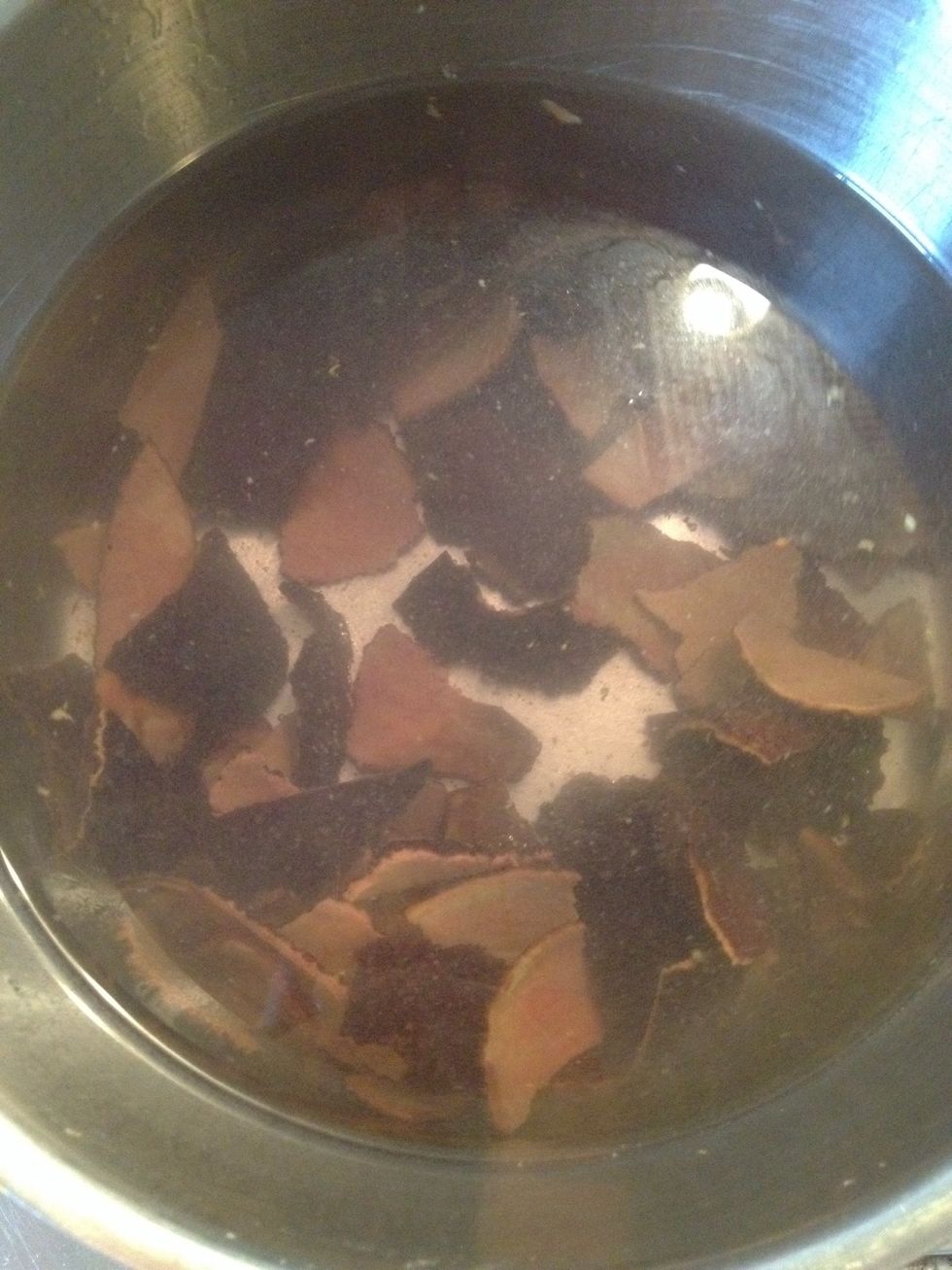 I rinsed the peel in cold water and placed it in the pot, covering it with water. I then boiled the peel for one hour with the lid on.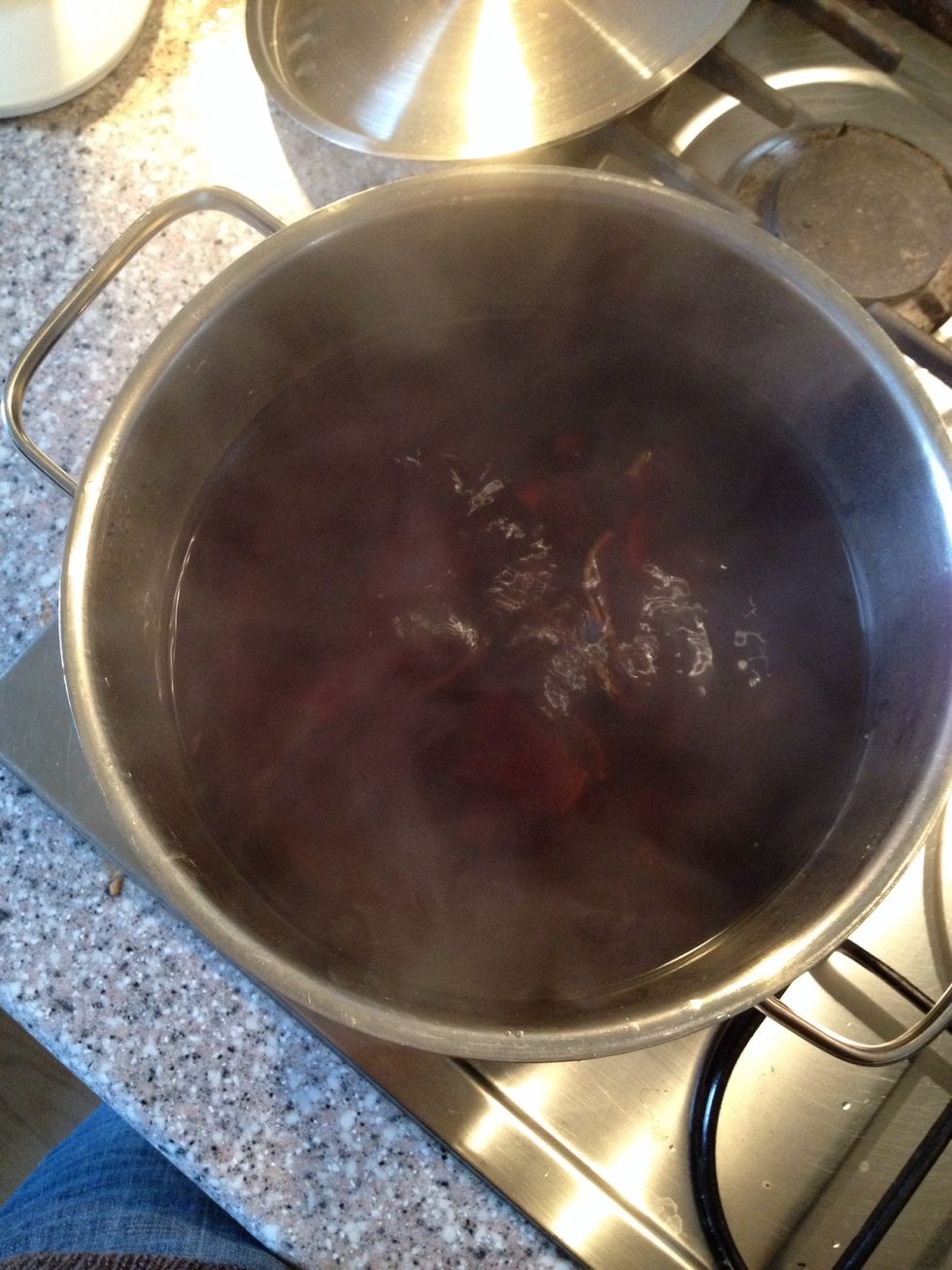 This what it looked like after one hour boiling. Promising.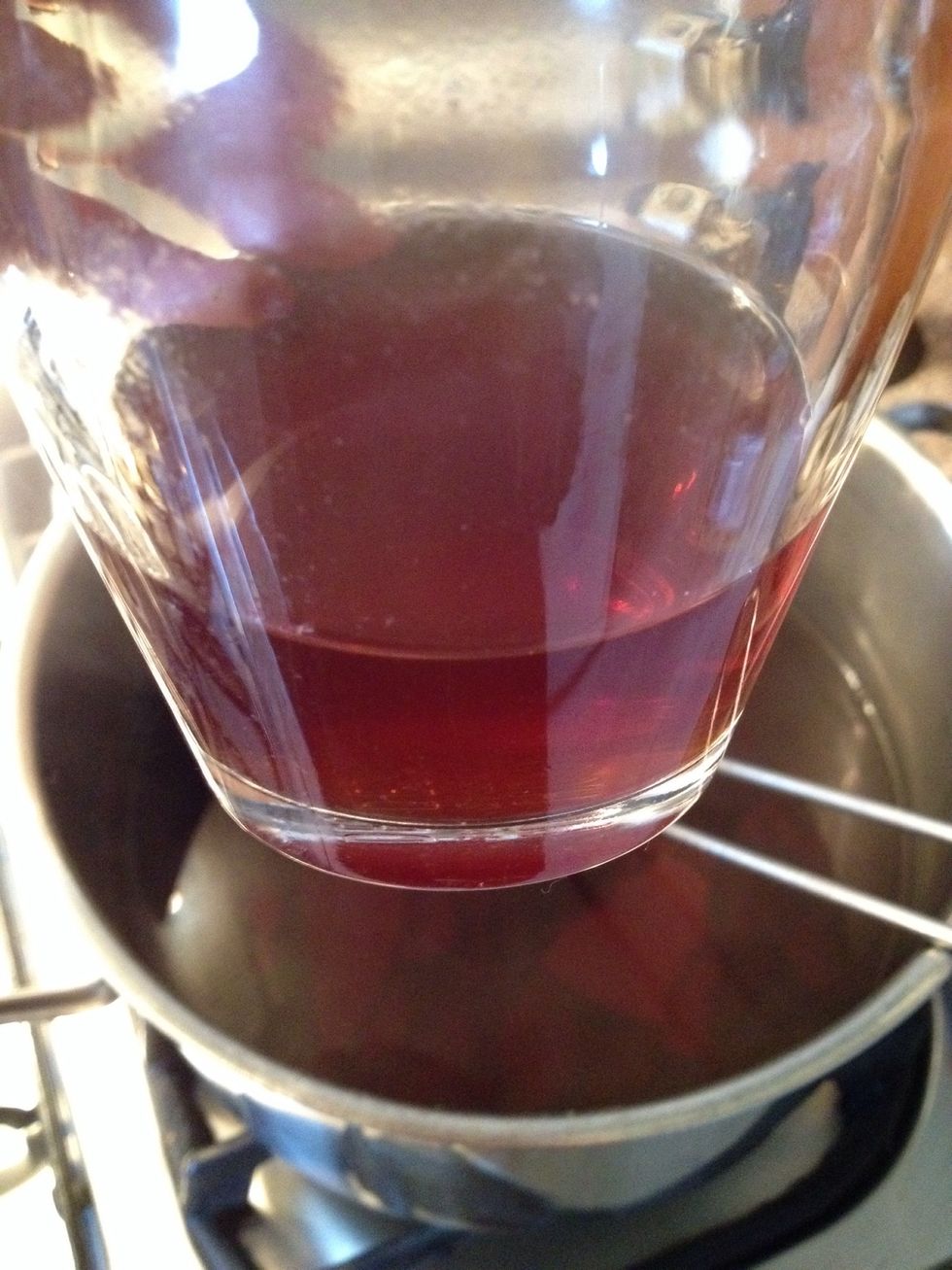 The water have a nice reddish colour.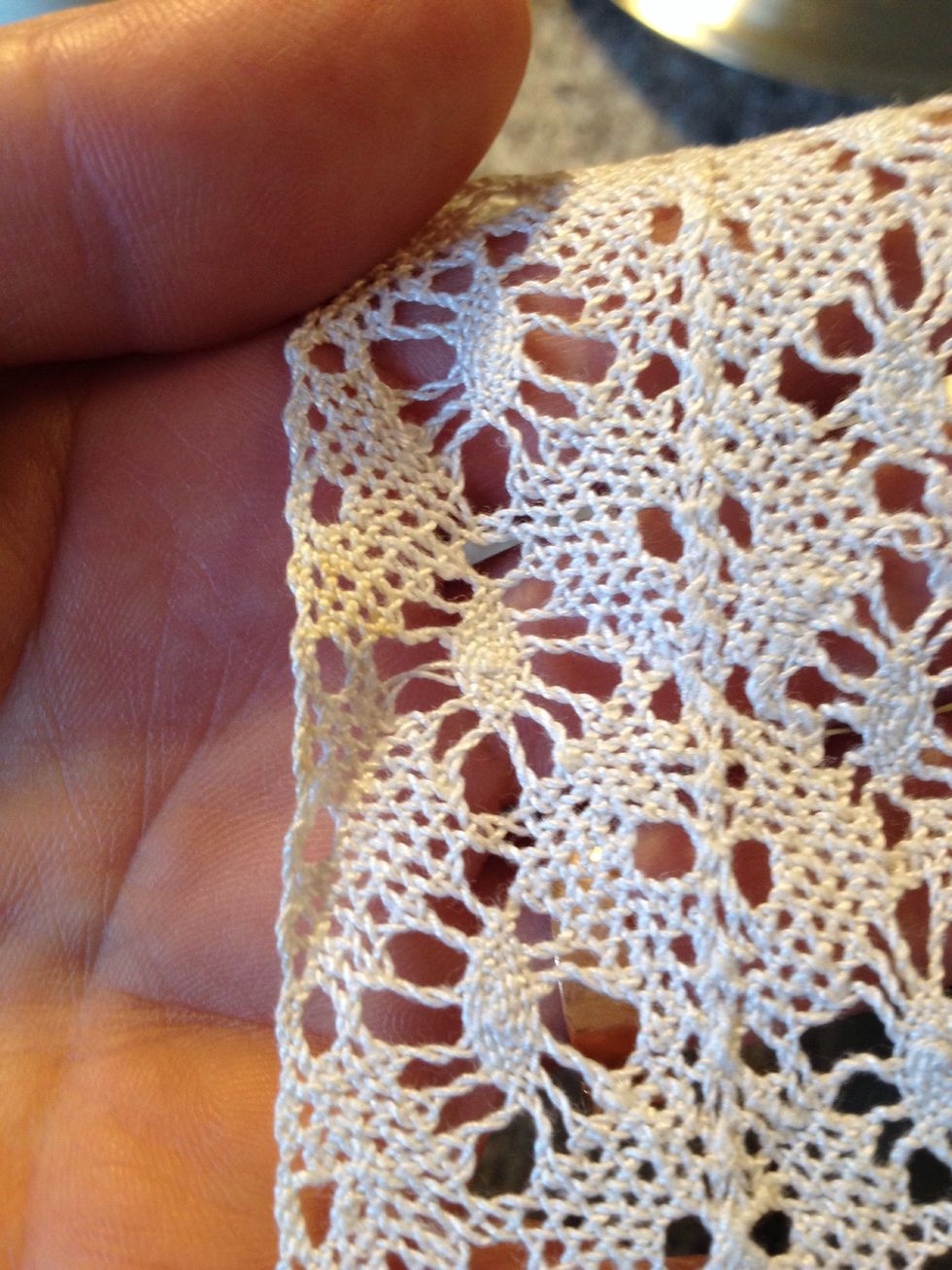 I added a lace with a rust stain on it, just because.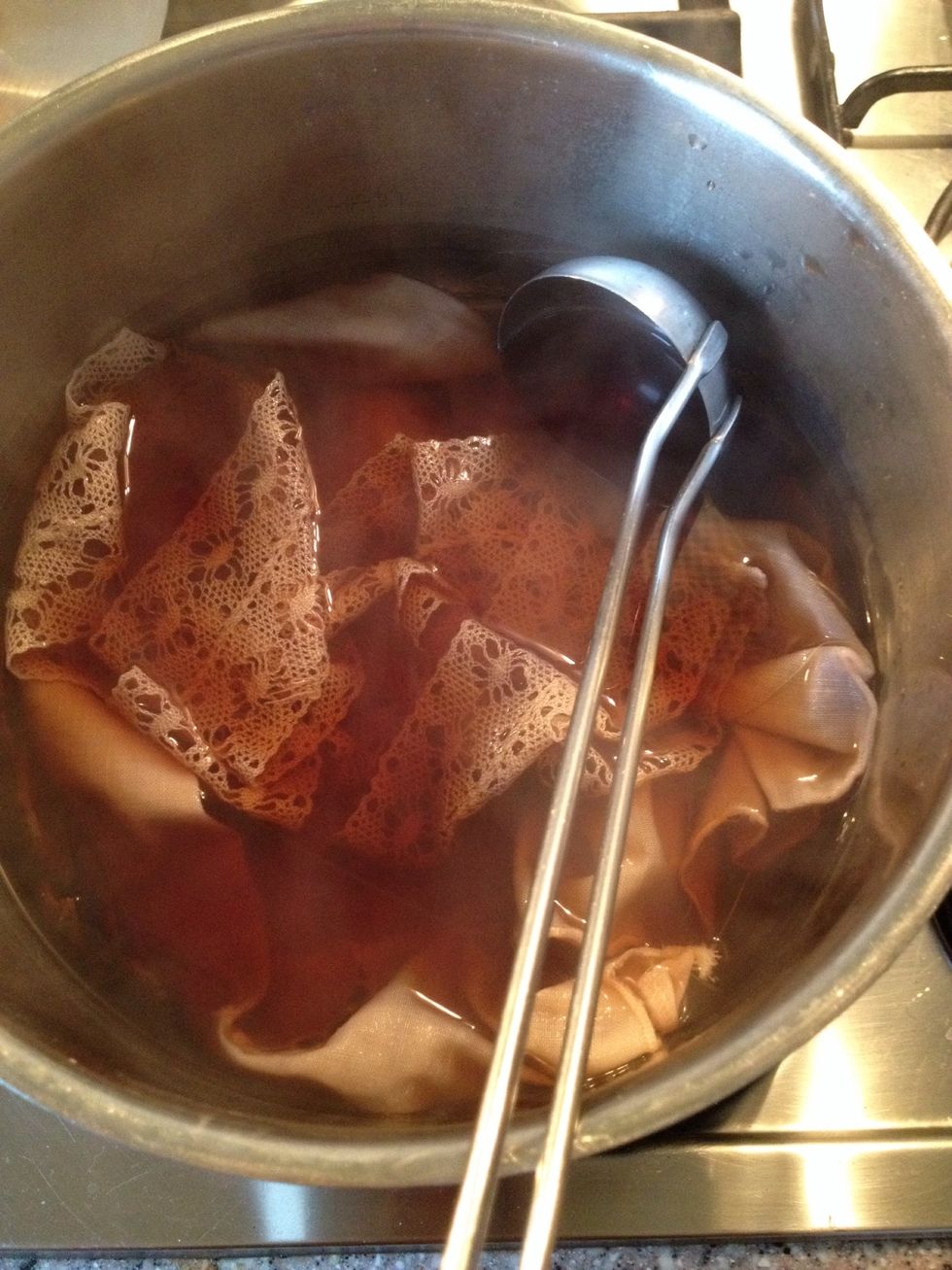 On with the lid and boil on low for one hour. Stir now and again, to avoid burning the fabric.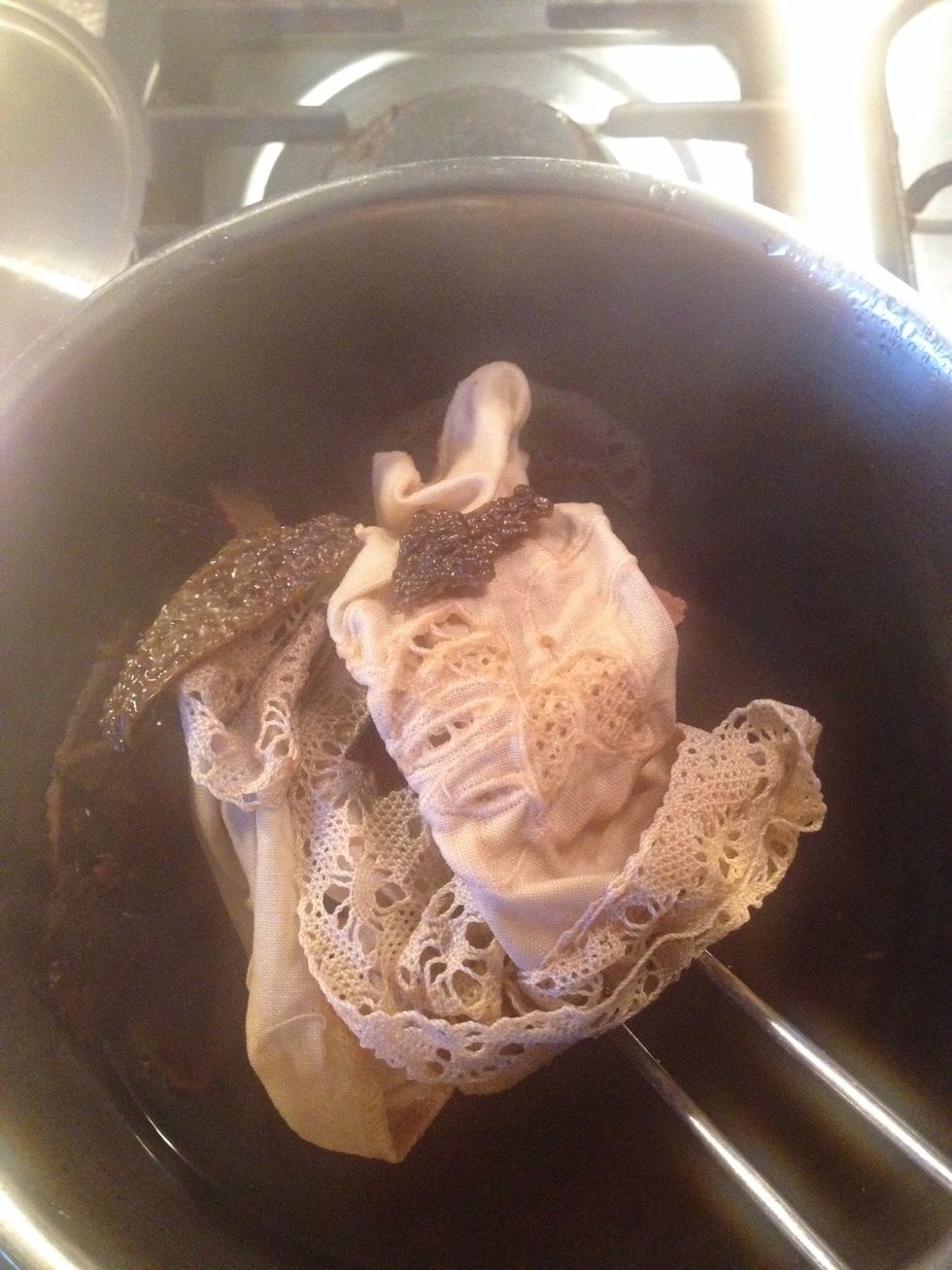 This is the colour after 30 minutes of boiling. As you can see the avocado peel is still in the pot.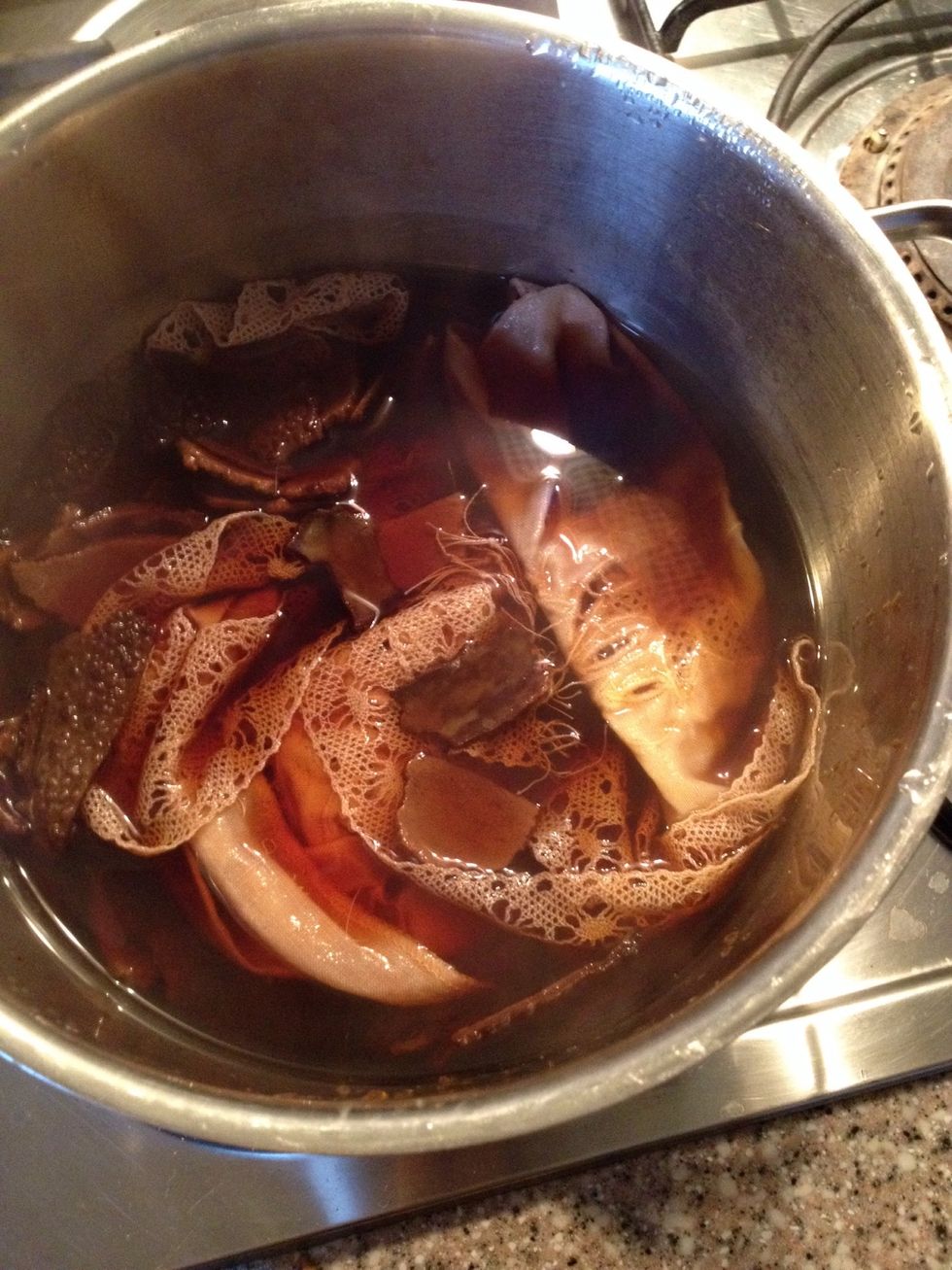 This is how it looked after one hour of boiling. I turned the heat of, lid on and steeped it over night.
This is how it looked like the next morning.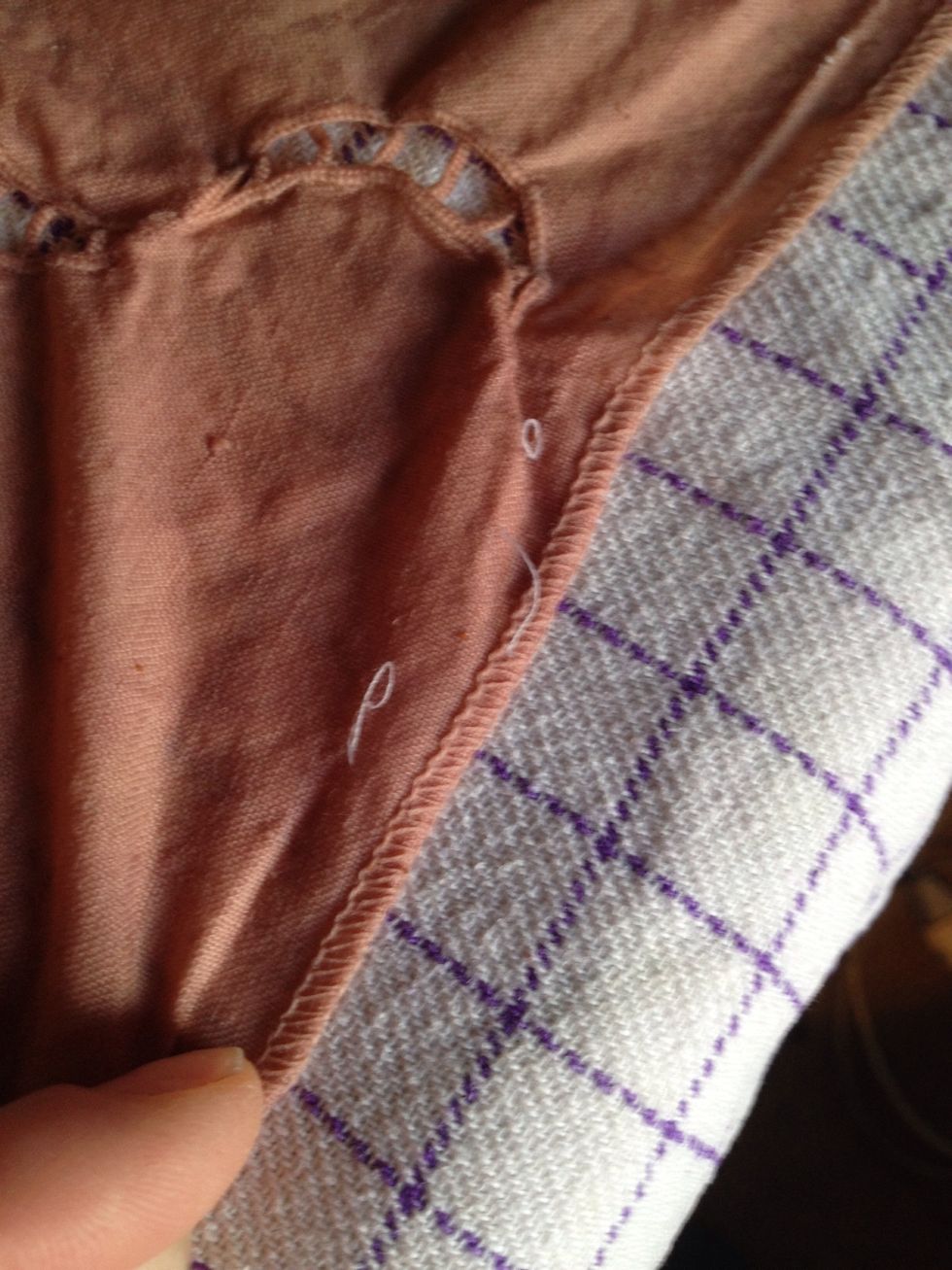 This just to show you, that the polyester thread didn't take the colour. The fabric is still wet in this picture, so the colour is much darker than it will be when it dries.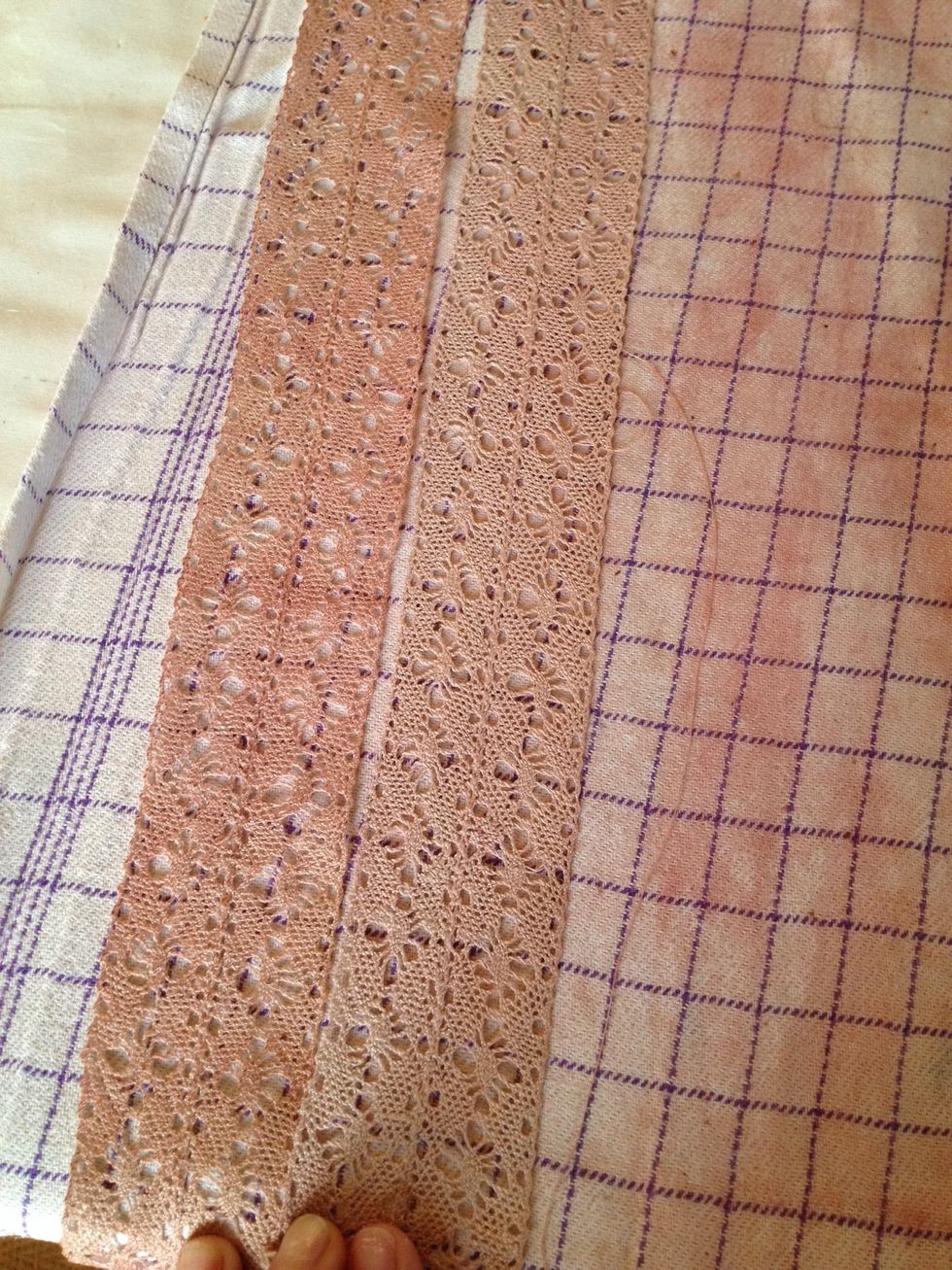 The pice on the left is the side that I ironed, on the right is the pice that was facing down, so the colour intensified in the direct contact with the hot iron.
I ironed it dry on an old towel. The colour turned up a bit brown in the picture, but it is much more dusty rosa in reality.
I just love the result. To make the colour more resistant, I will treat the next fabric I dye this way, with a base coat of alum before I dye it. From now on I'll be saving all our avocado peels.
Avocado peel
Cotton fabric
Water