What is a sock blank, you ask? A sock blank is a piece of double stranded knitted fabric that you dye. Knitting socks off the sock blank 2-at-a time gives you perfectly matched socks!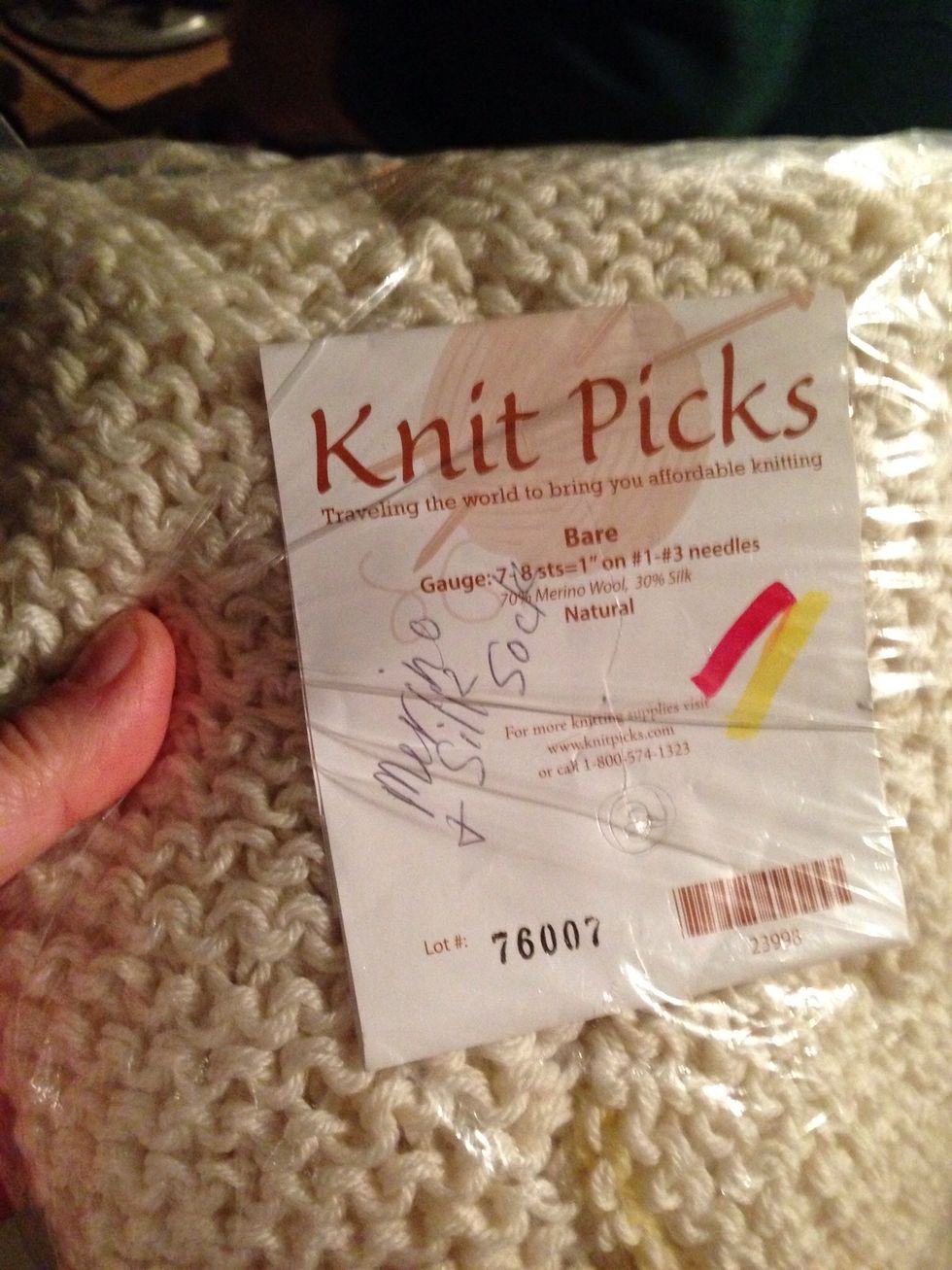 We knitted up the blanks with Knit Picks Bare on size 13 needles.
Before dyeing, wash blank in wool wash to remove any sizing. Then soak blank in water with a splash of vinegar while you are setting up your dyes. This step helps the dye adhere better to your blank.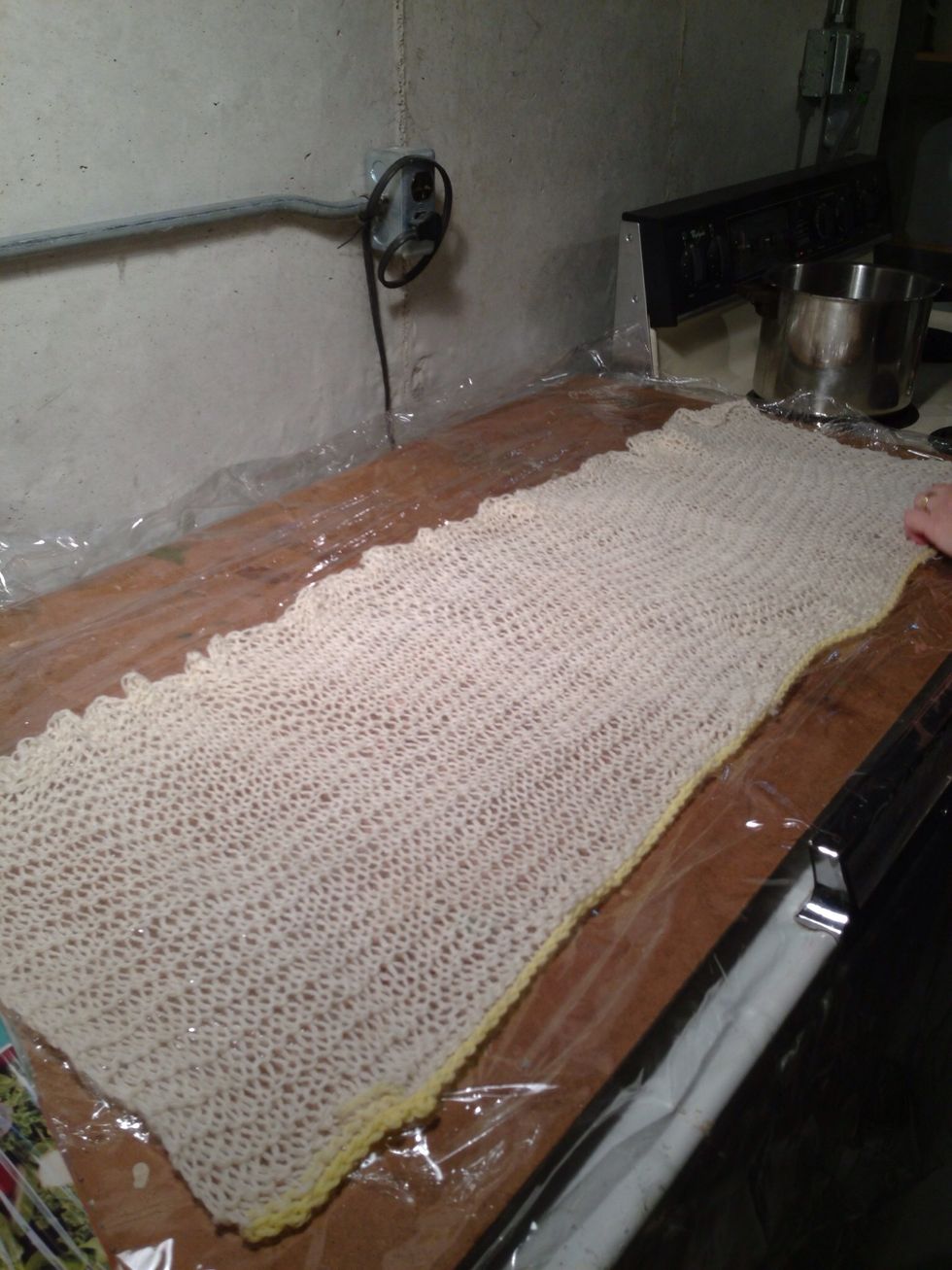 Ring out the blank, lay flat on layer of plastic wrap.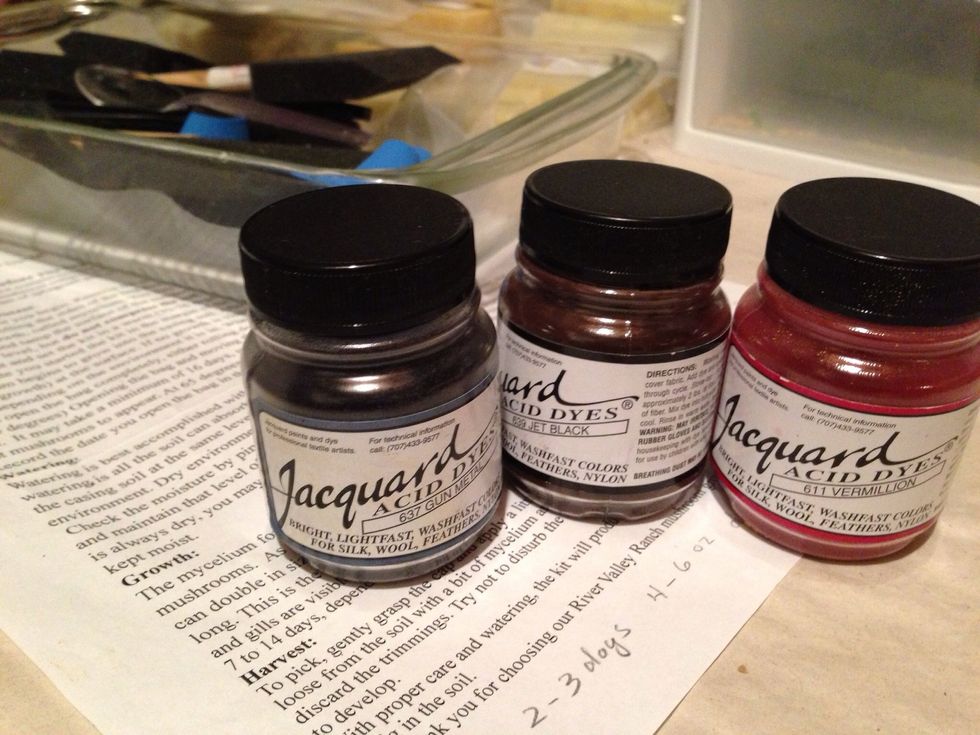 We used Jacquard Acid Dyes in vermillion, jet black, and gun metal.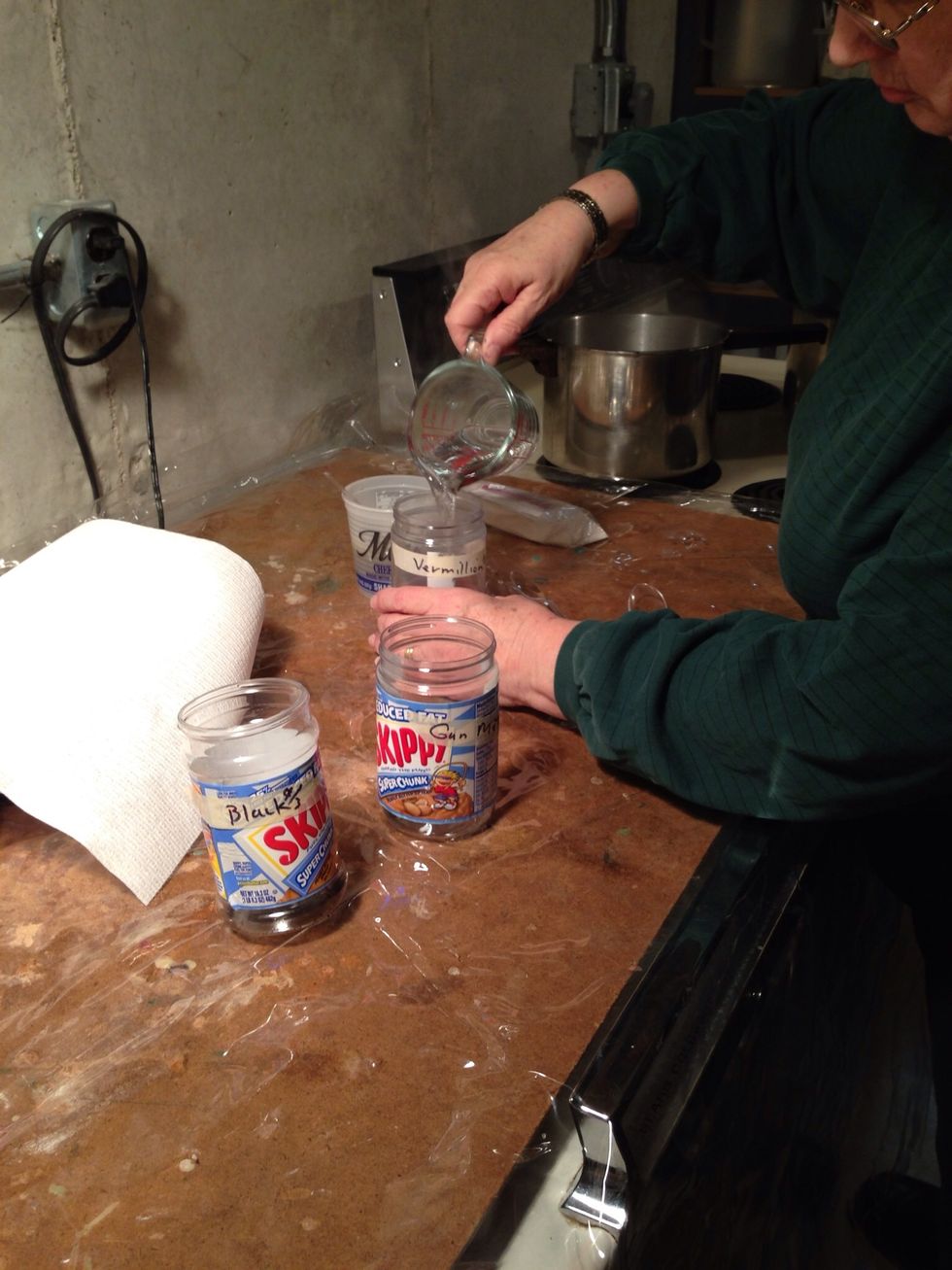 Grannyknits is preparing the dyes by mixing .5 teaspoon powdered dye with a cup of water for each color.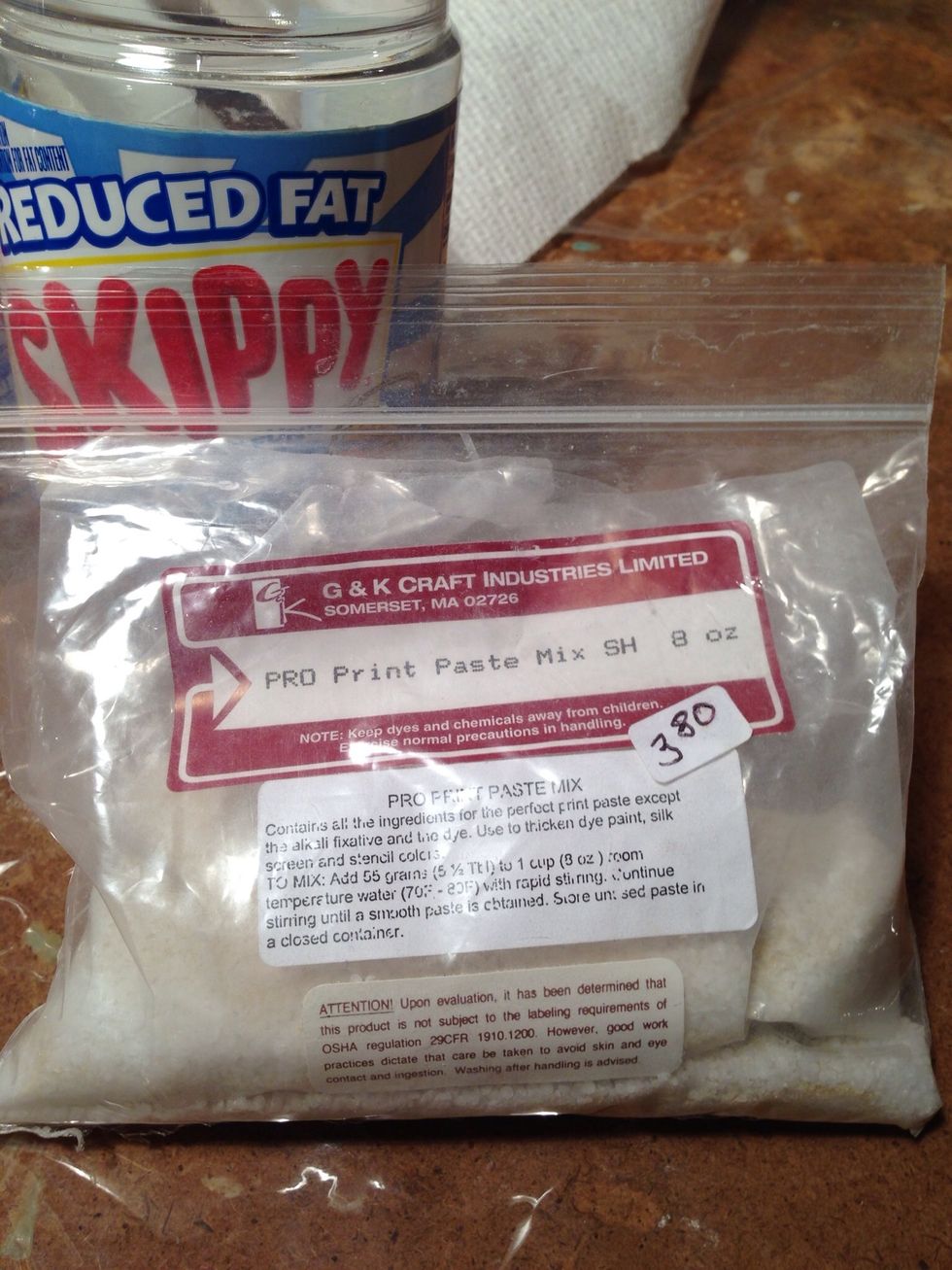 Dissolve this paste in water. Then, add to liquid dyes to create a dye that doesn't bleed. Great for keeping stripes or other shapes you want crisp!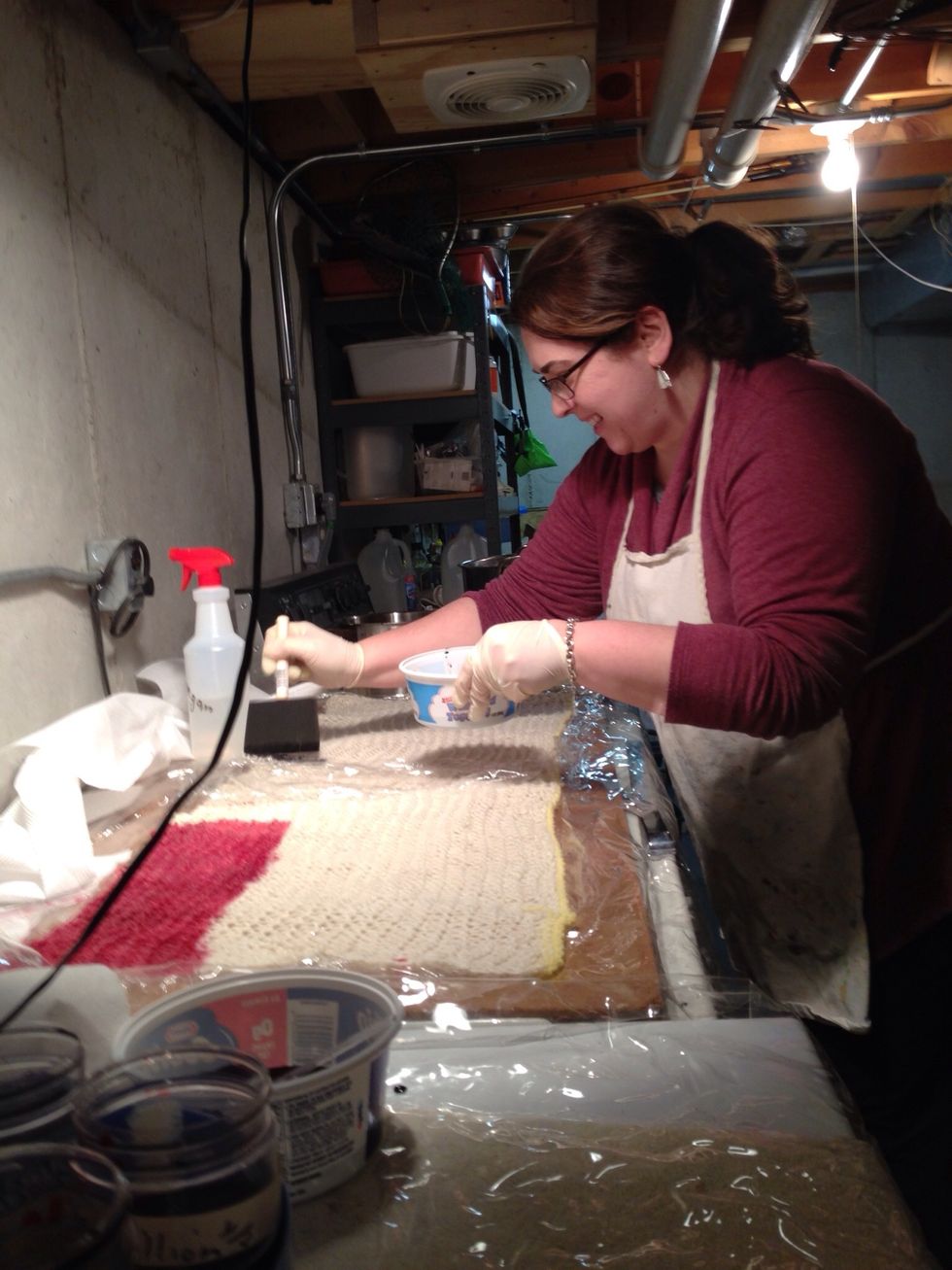 Begin applying dye in any pattern you desire using foam brushes, squirt bottles, syringes, whatever floats your boat!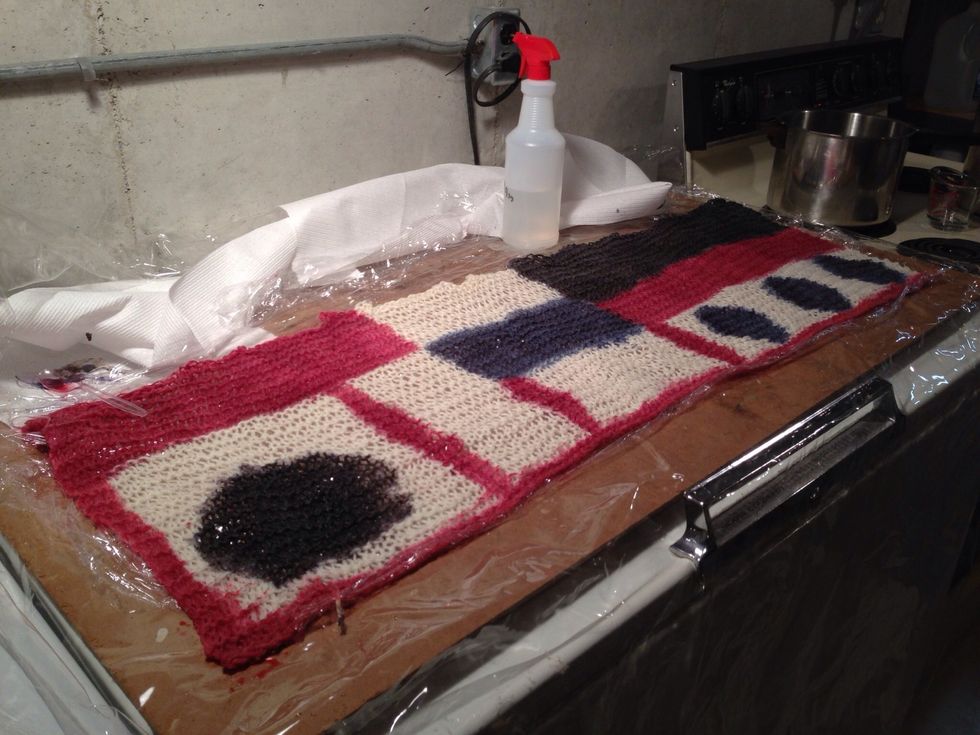 Today's design!
Heat coil in steamer for 20 minutes to set dye.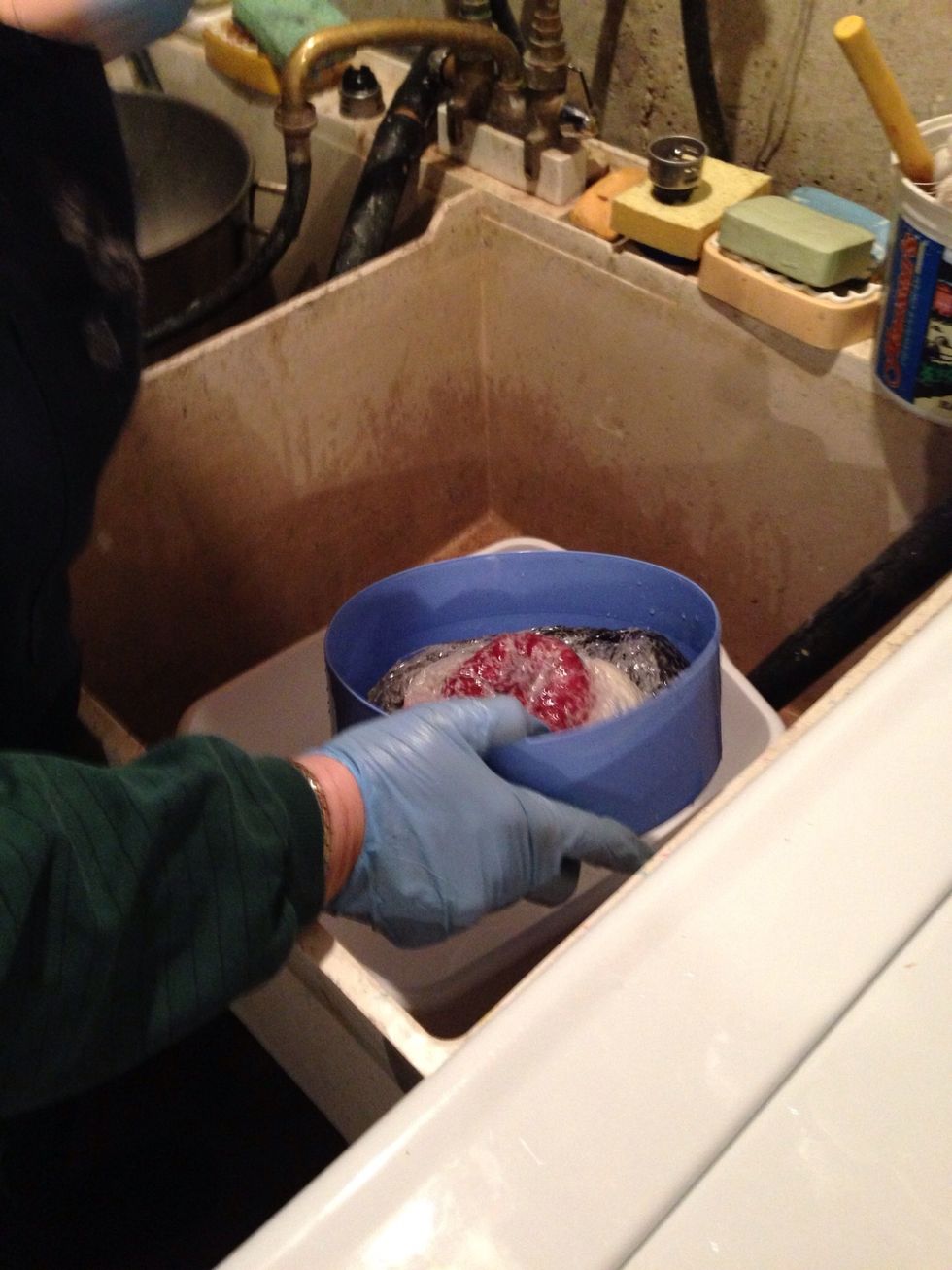 After 20 minutes, carefully take out hot blank, unwrap and rinse with cold water in sink until water runs clear.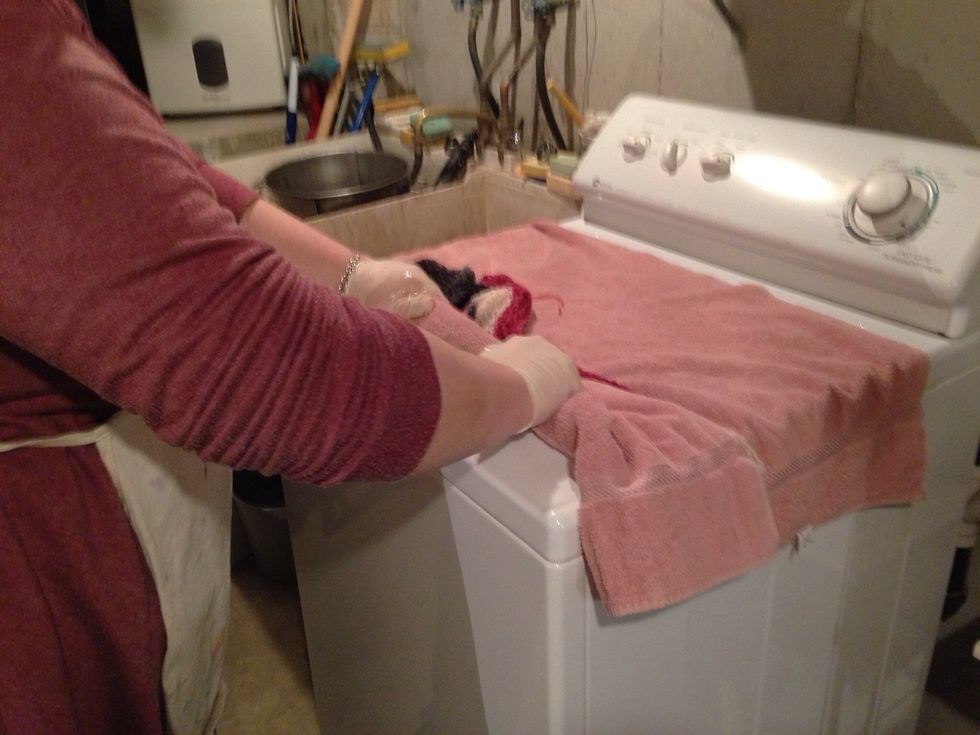 Lay on towel, roll up, and put in spin cycle in machine to rinse out any last moisture.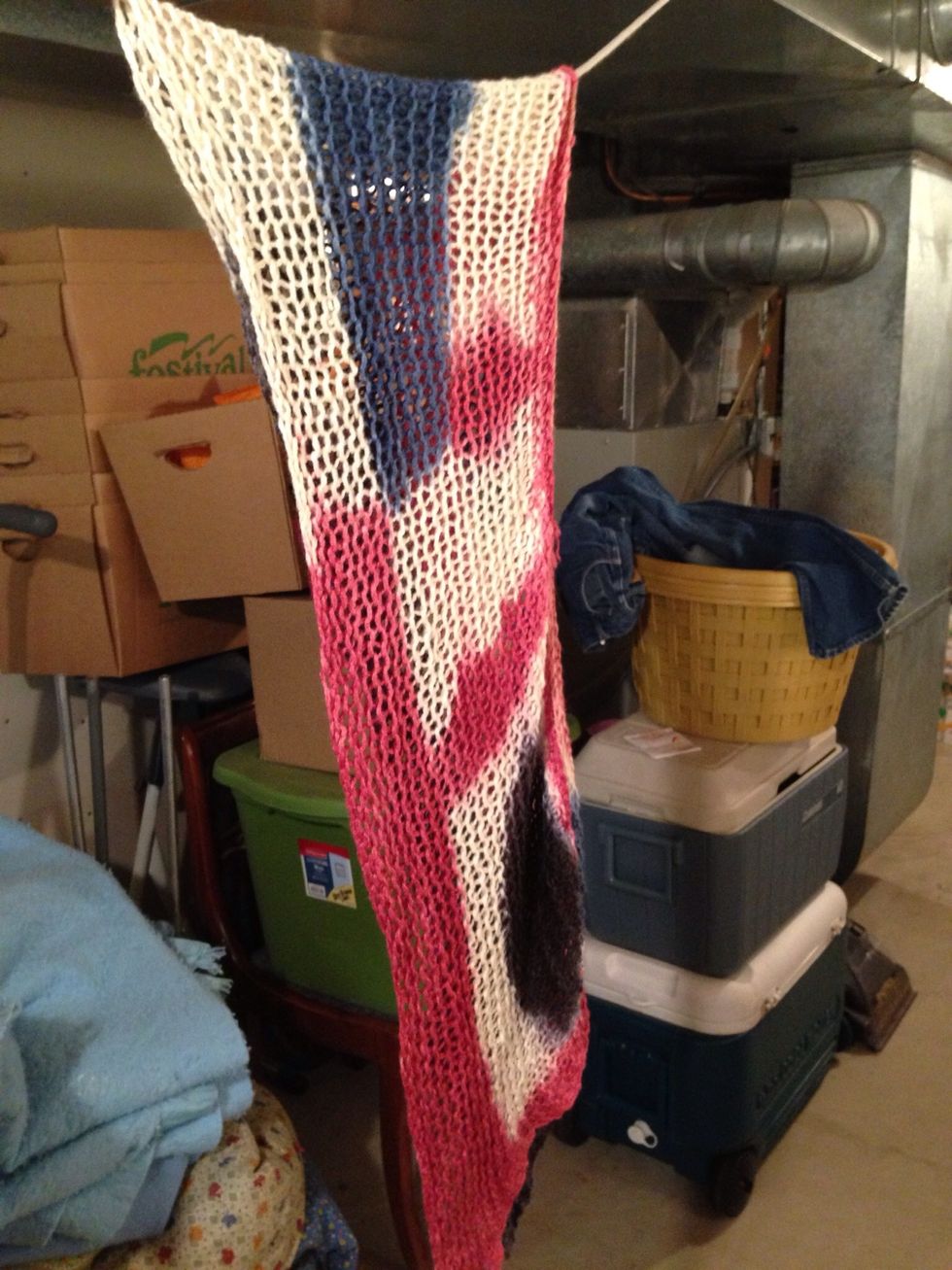 Hang your completed blank to dry and dream about your future beautiful socks! I will post a pick of my socks once they are completed. Aren't you curious what they will look like?!
1.0 knit picks bare natural yard knit 2 strands tog
3.0 Jacquard powdered dyes
Bold creativity! You can't make a mistake!