This beige lampshade is pretty dusty.
Its actually growing a beard!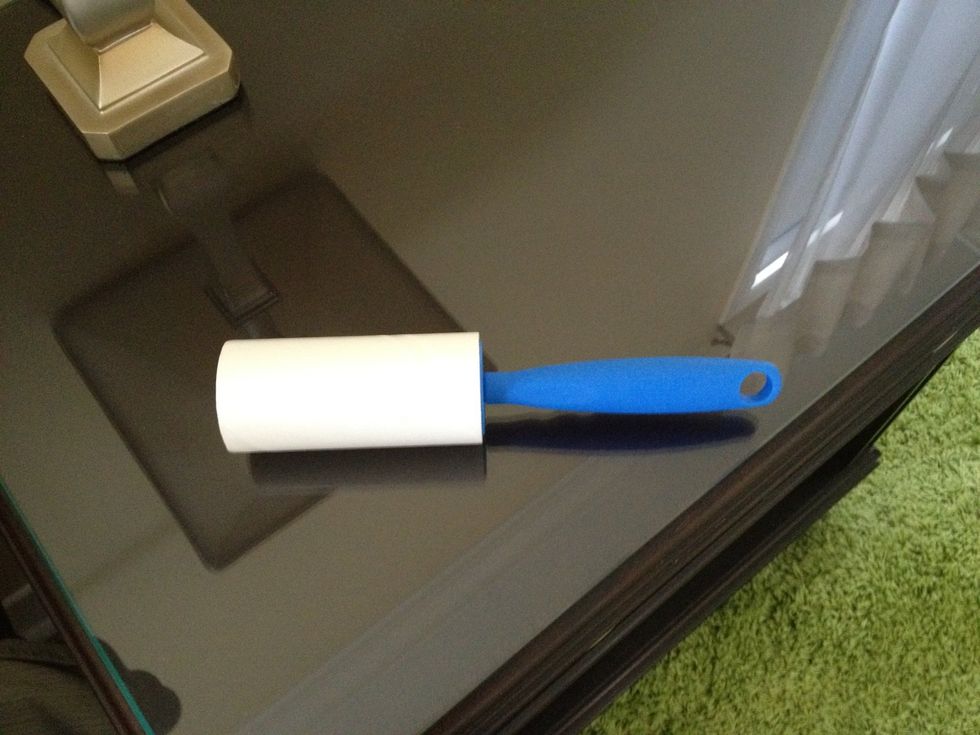 Supplies. This lint roller was purchased at Ikea.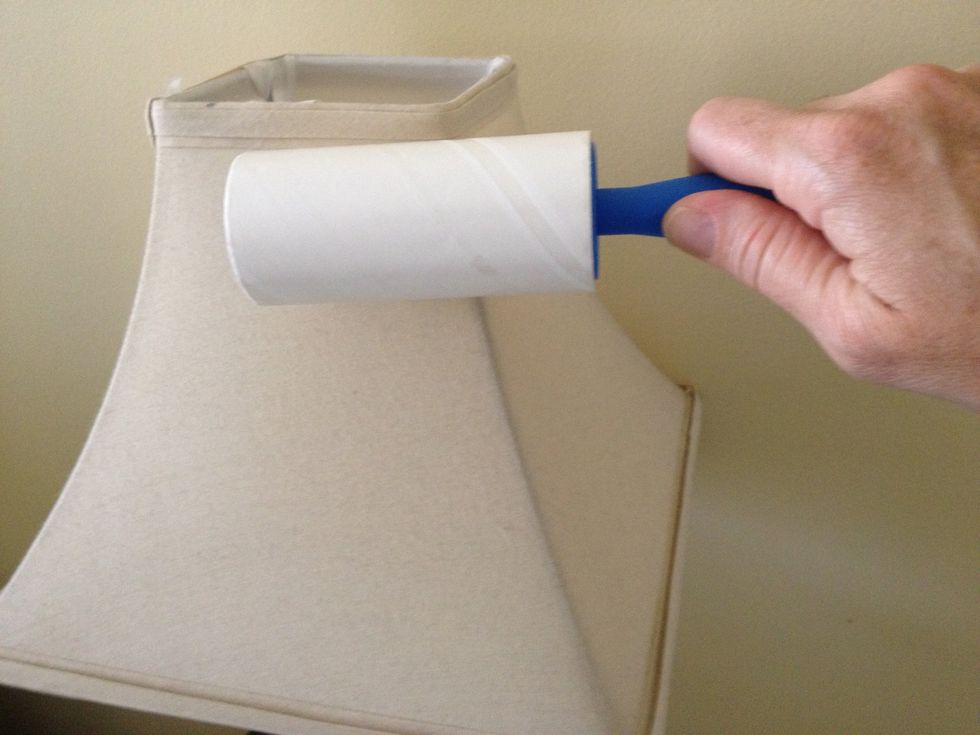 Simply roll it over the dusty fabric.
Its a little difficult to see but can you notice the right side of the shade is cleaner than the left side?
This technique is more noticeable on darker fabrics, and works well on drapery panels in between cleanings.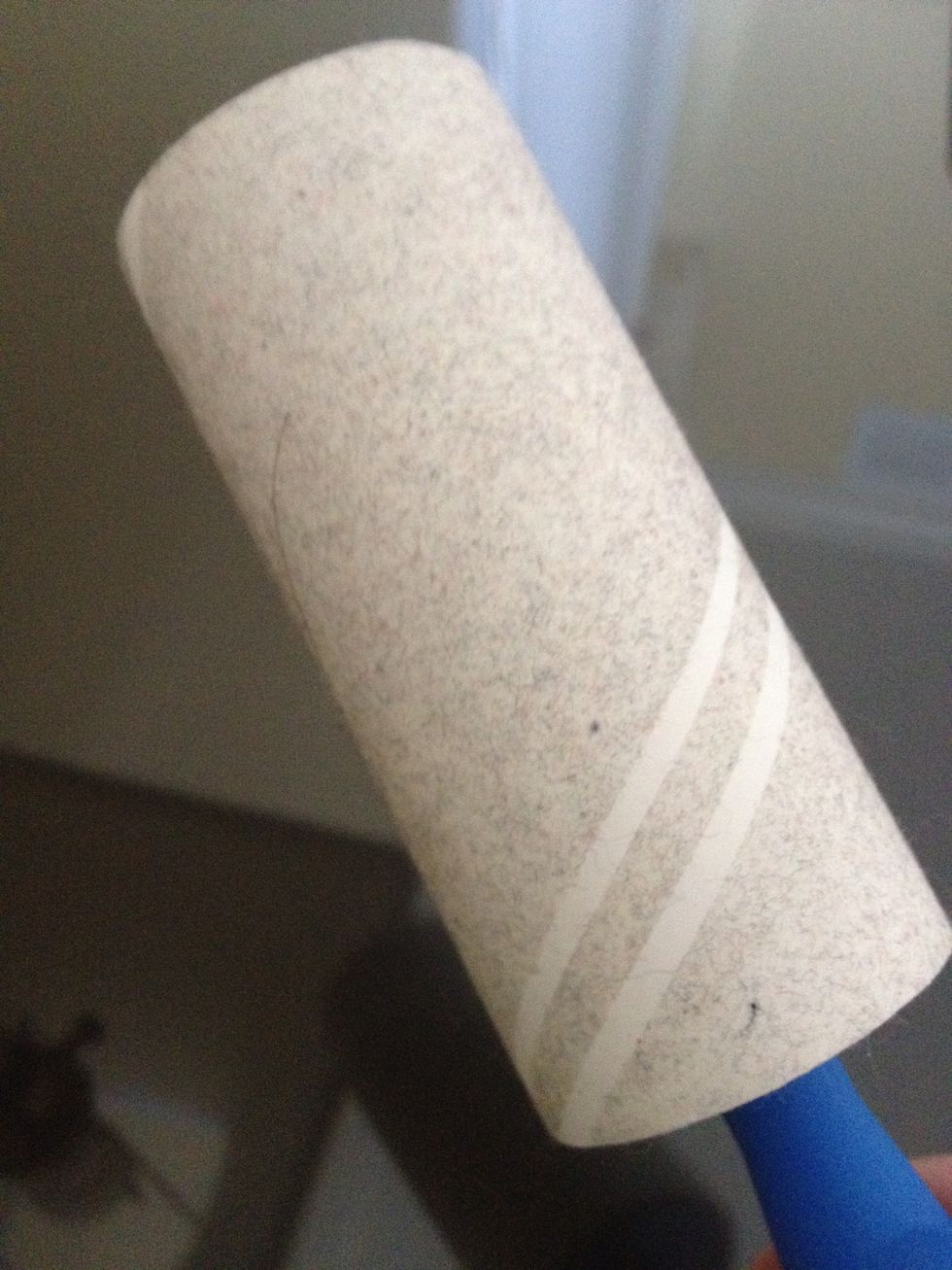 Done!