How to duplicate this dogwood tree eye-nailed or failed
Duplicate This Dogwood Tree Eye-Nailed or Failed
2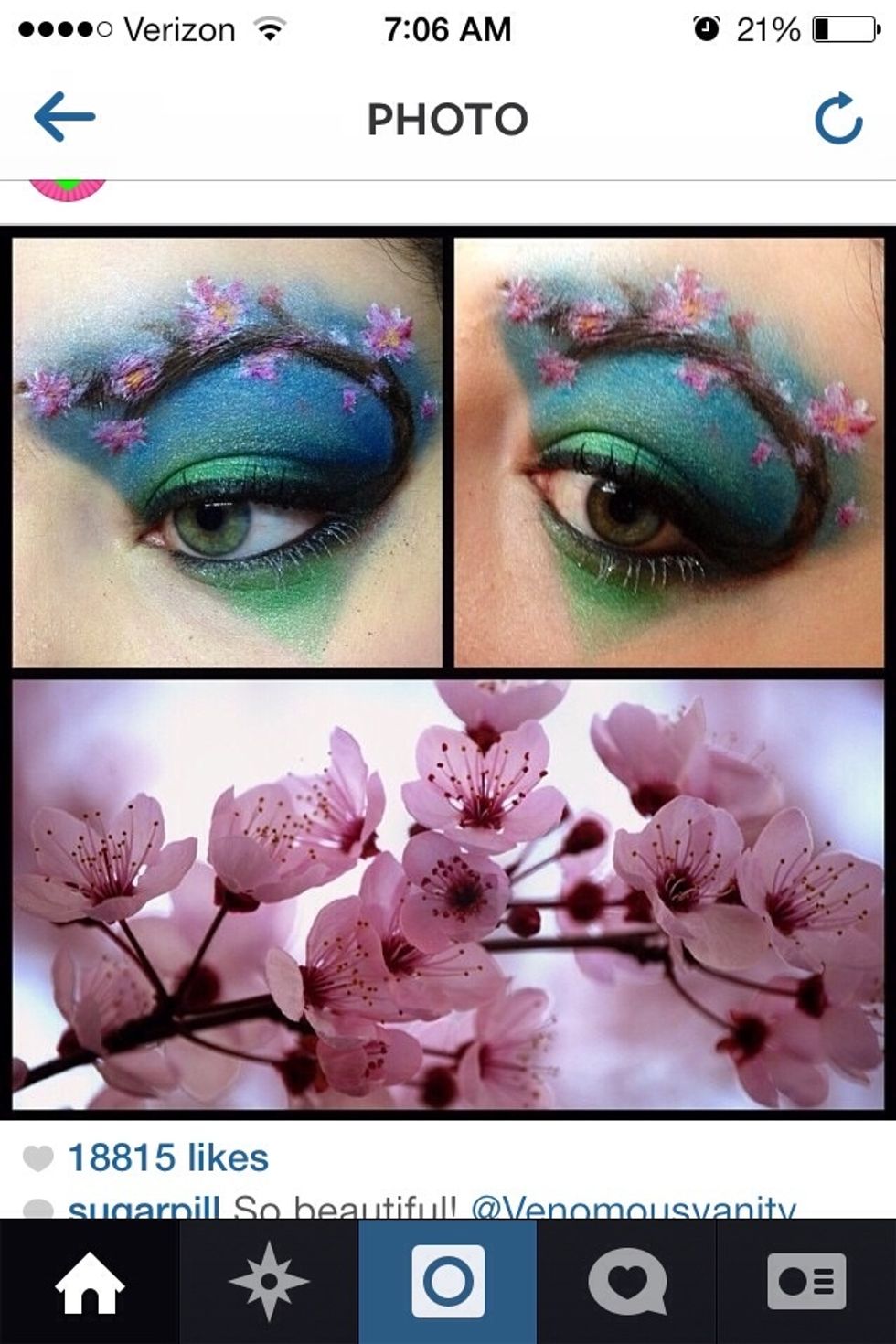 Here is the look I am trying to duplicate. All of my "nailed it or failed it" entries are done on the first try. Wish me luck. (Look originally created by @Venomousvanity in Instagram)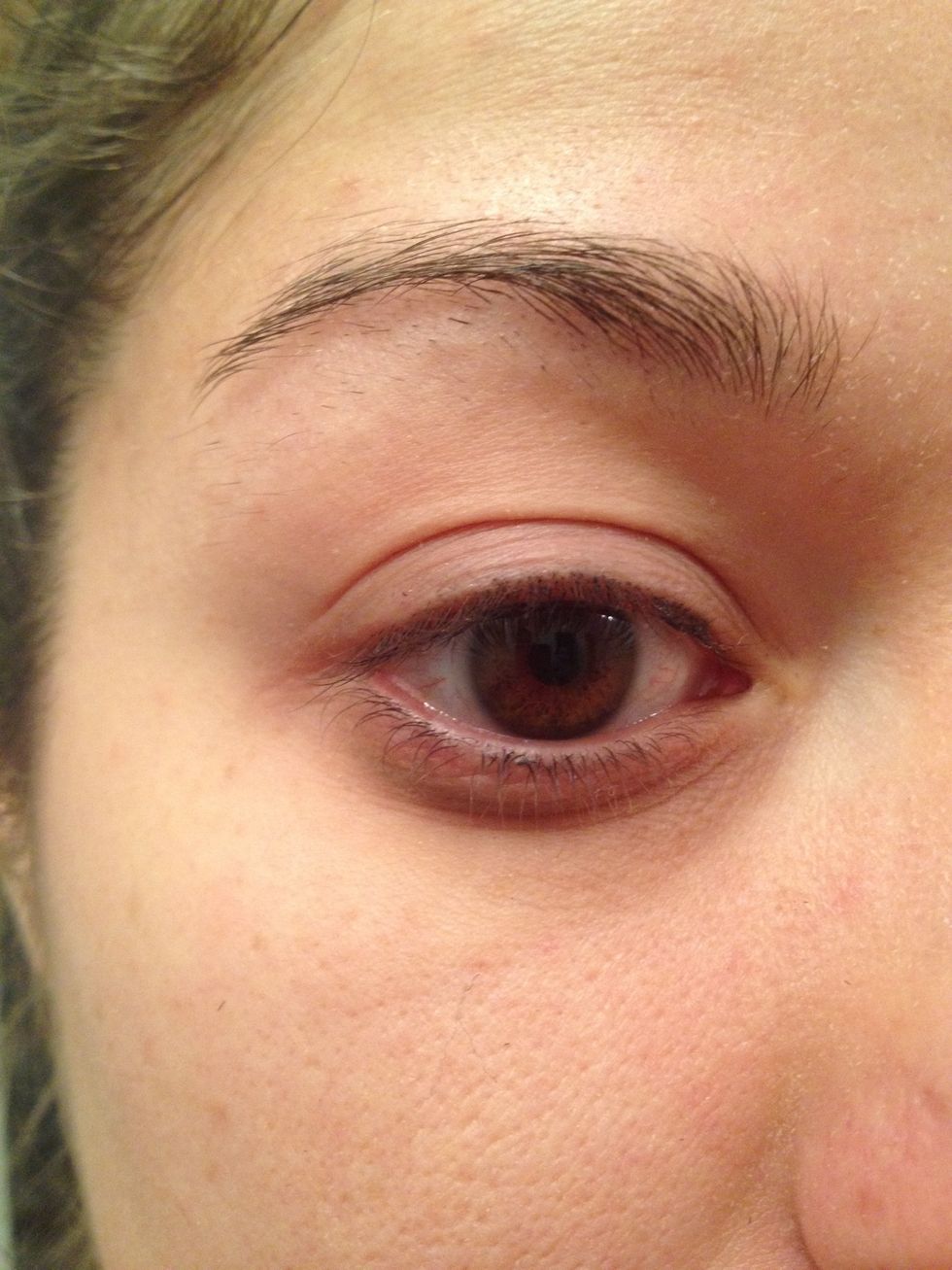 Start with a clean slate.Clean up around your brows if needed. I'm leaving mine the way they are for 2 reasons.1)because I think it will help in making my branch look rustic and 2)I'm not in the mood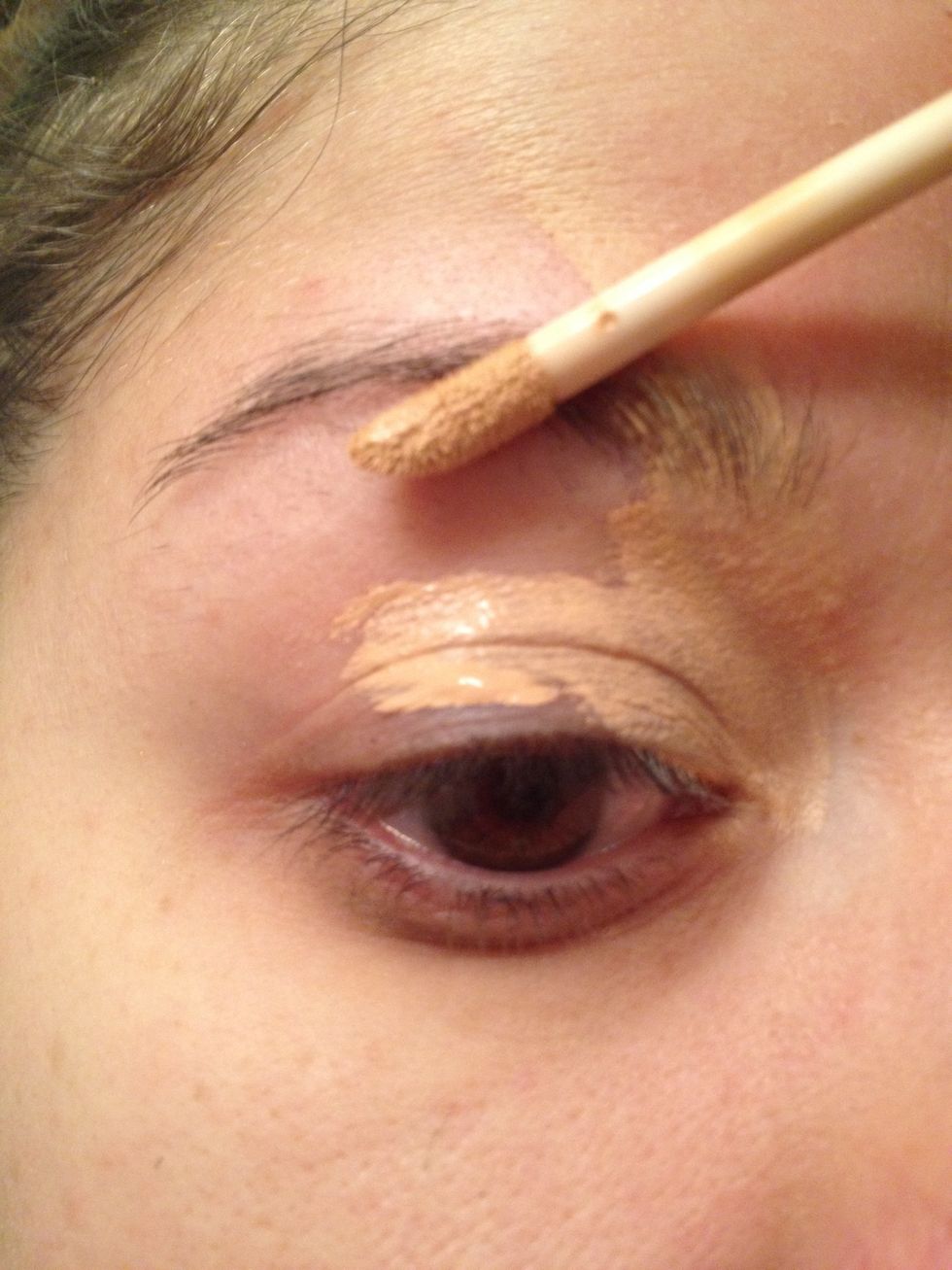 Apply primer all over the eye area. Cover your brows as well as above the brow area and below the lash line. Let dry.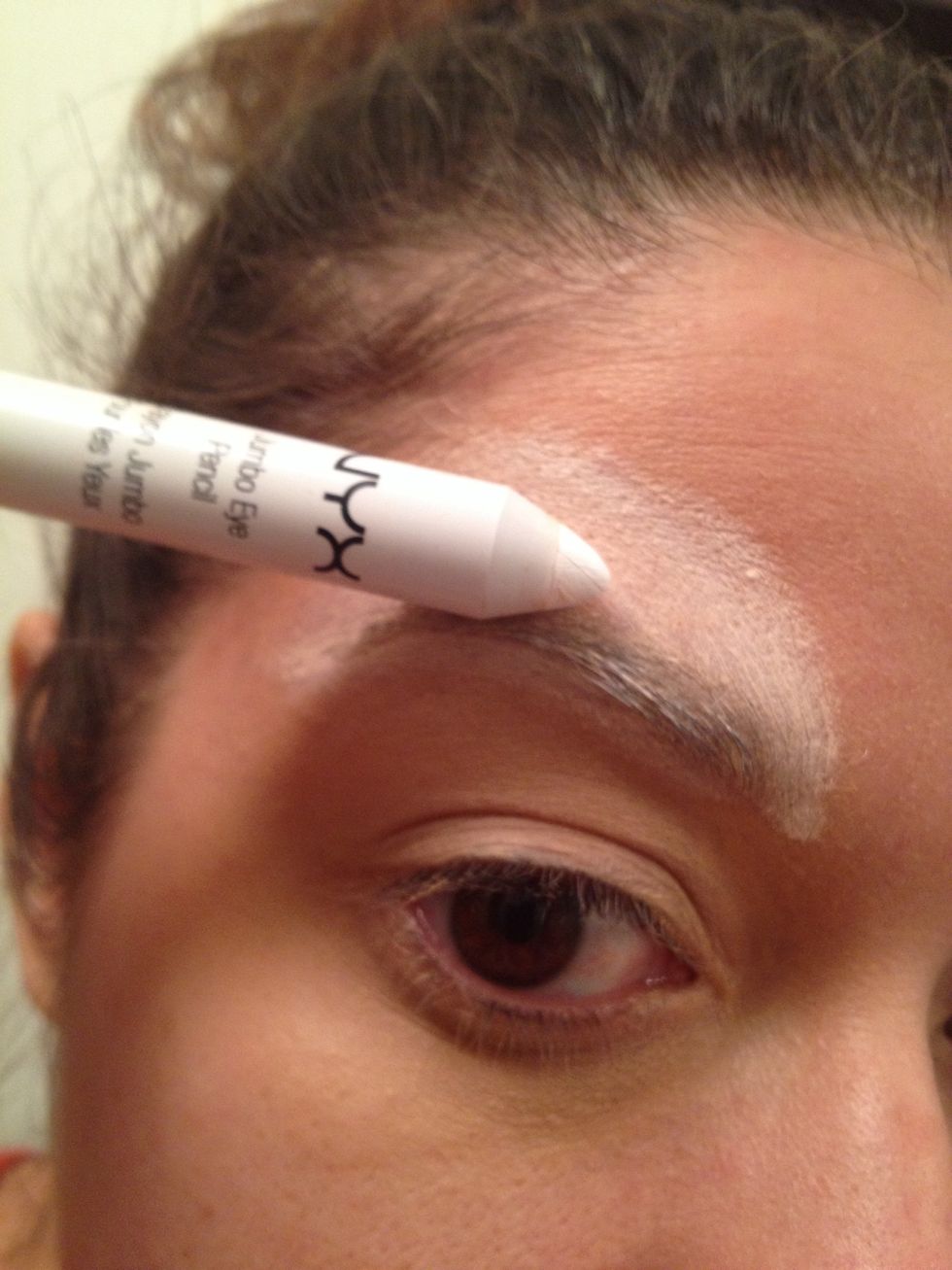 Apply Nyx Milk to the primed areas to create a base. This will make the colors stand out. The area doesn't have to be triangular like the picture. Wipe the excess off of the brows.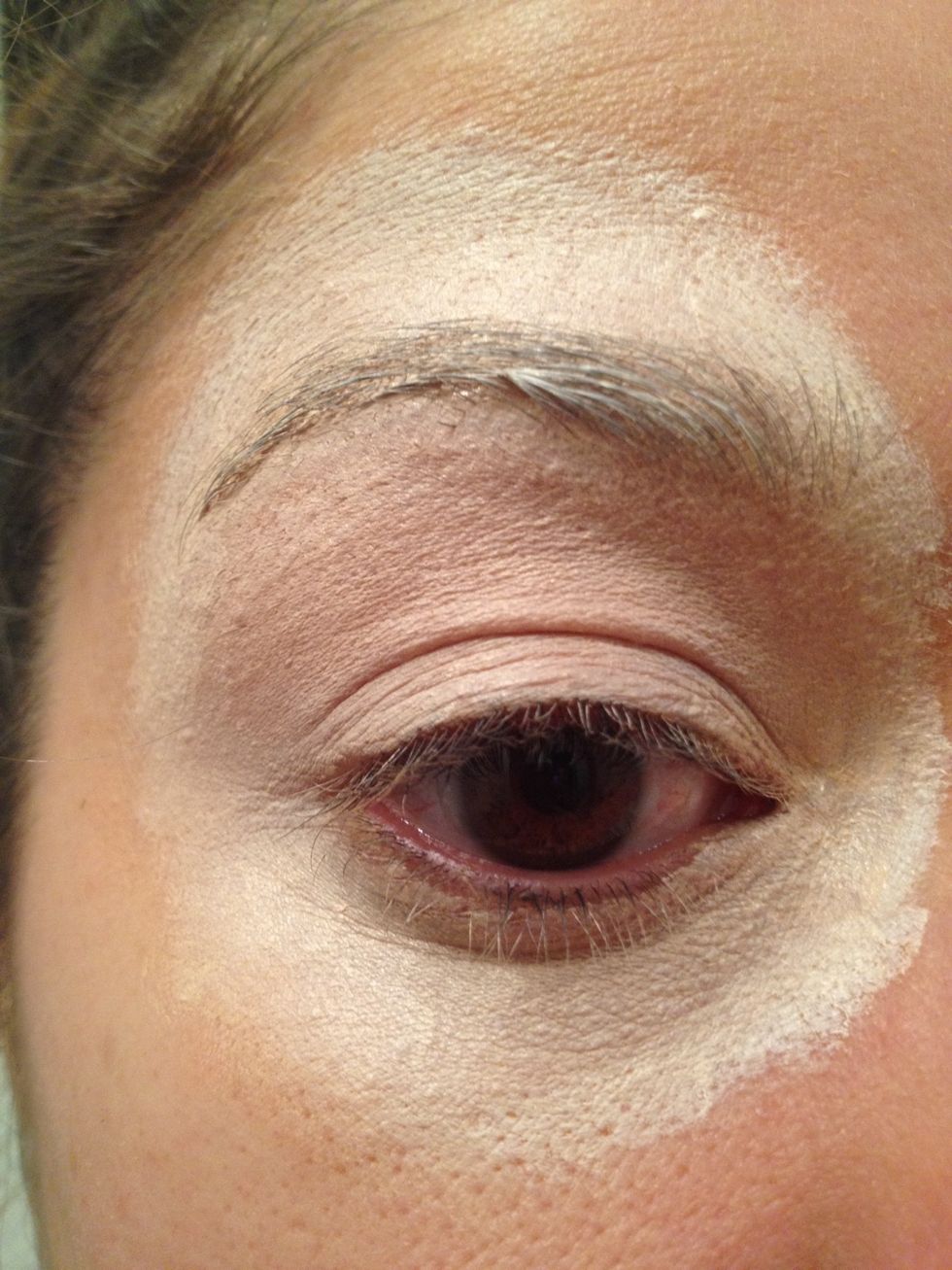 My base is now finished.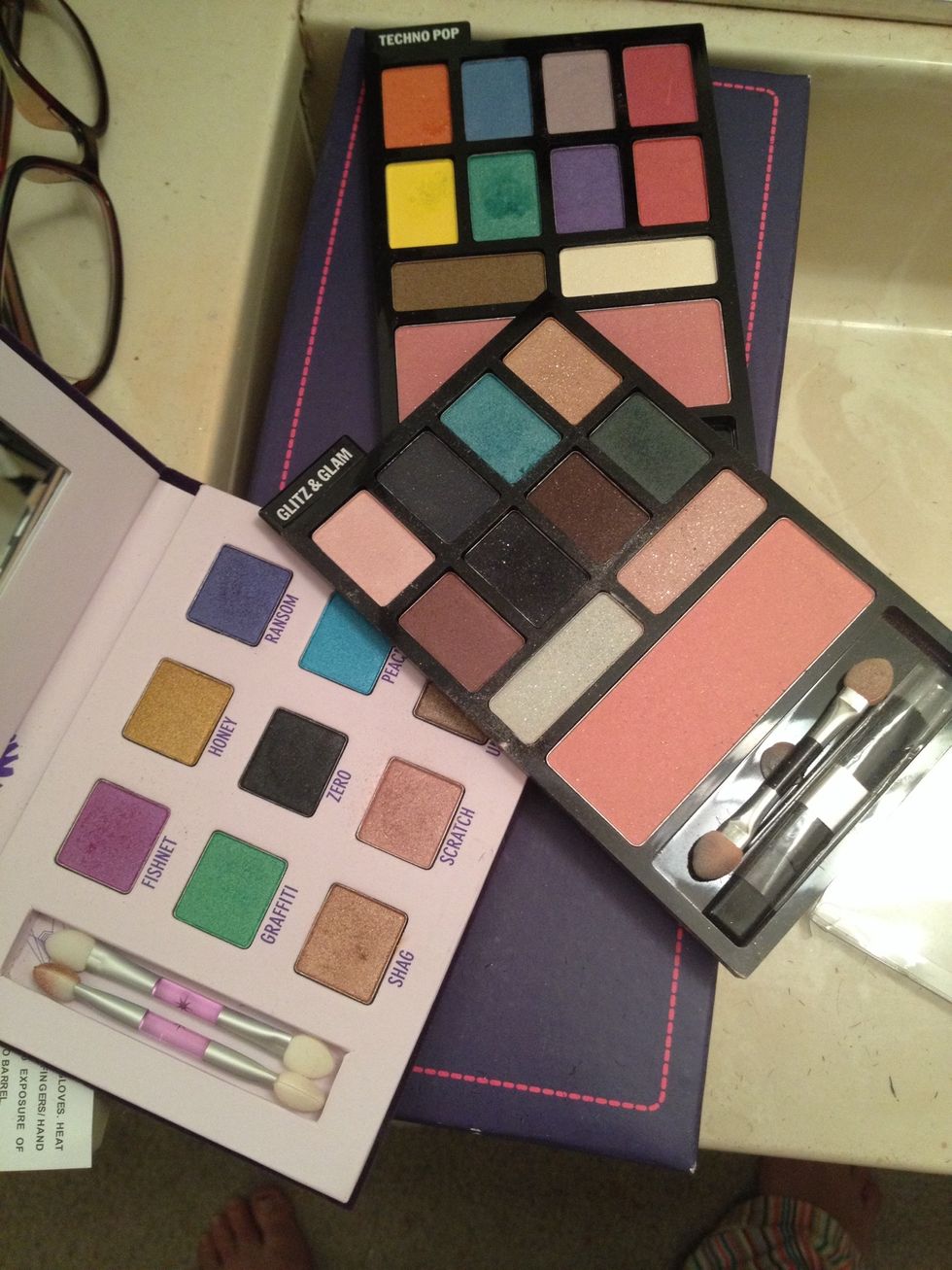 Begin with your greens. I'm using an Urban Decay palette as well as 2 palettes from Ulta.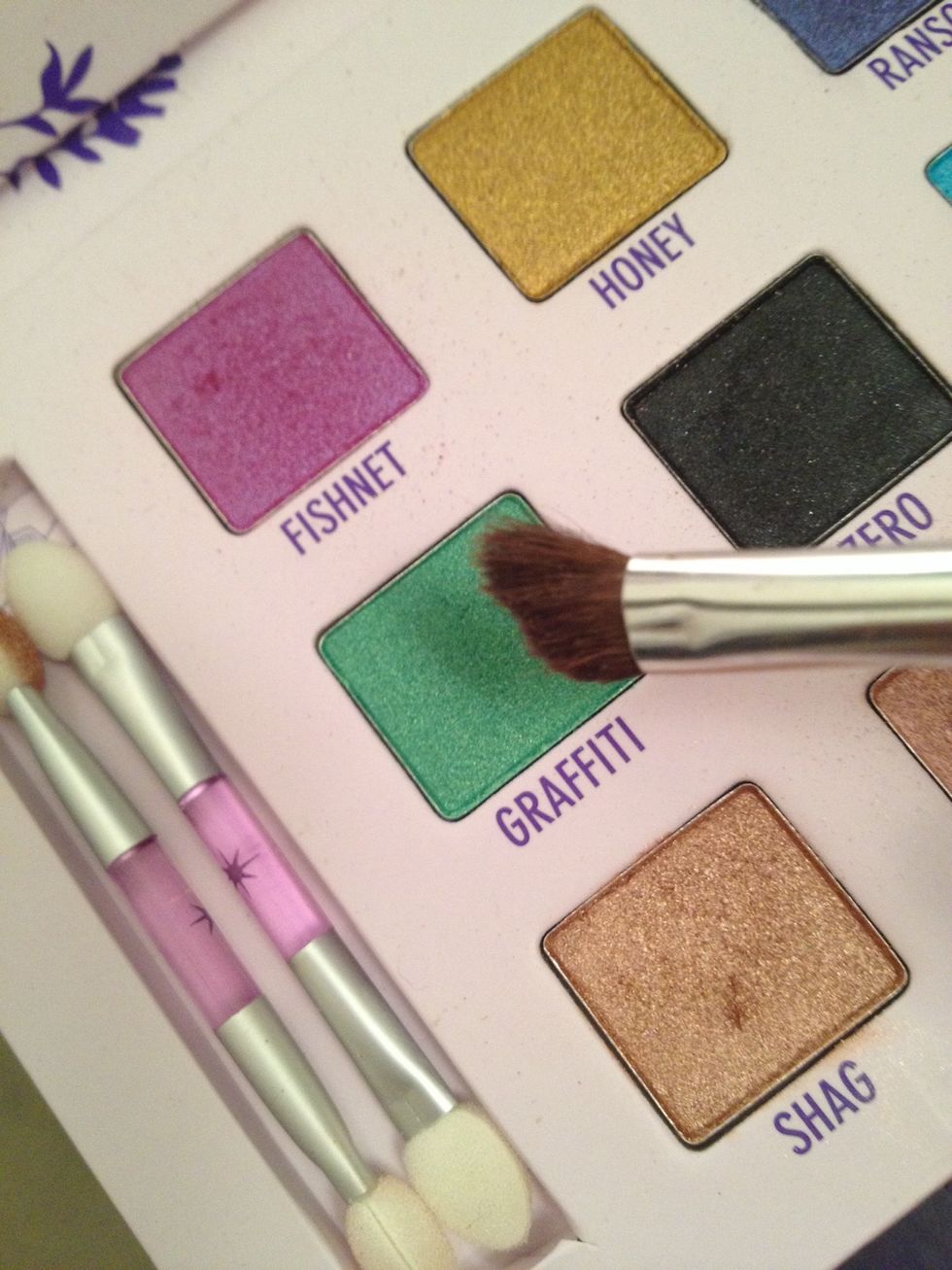 Begin with your lightest green.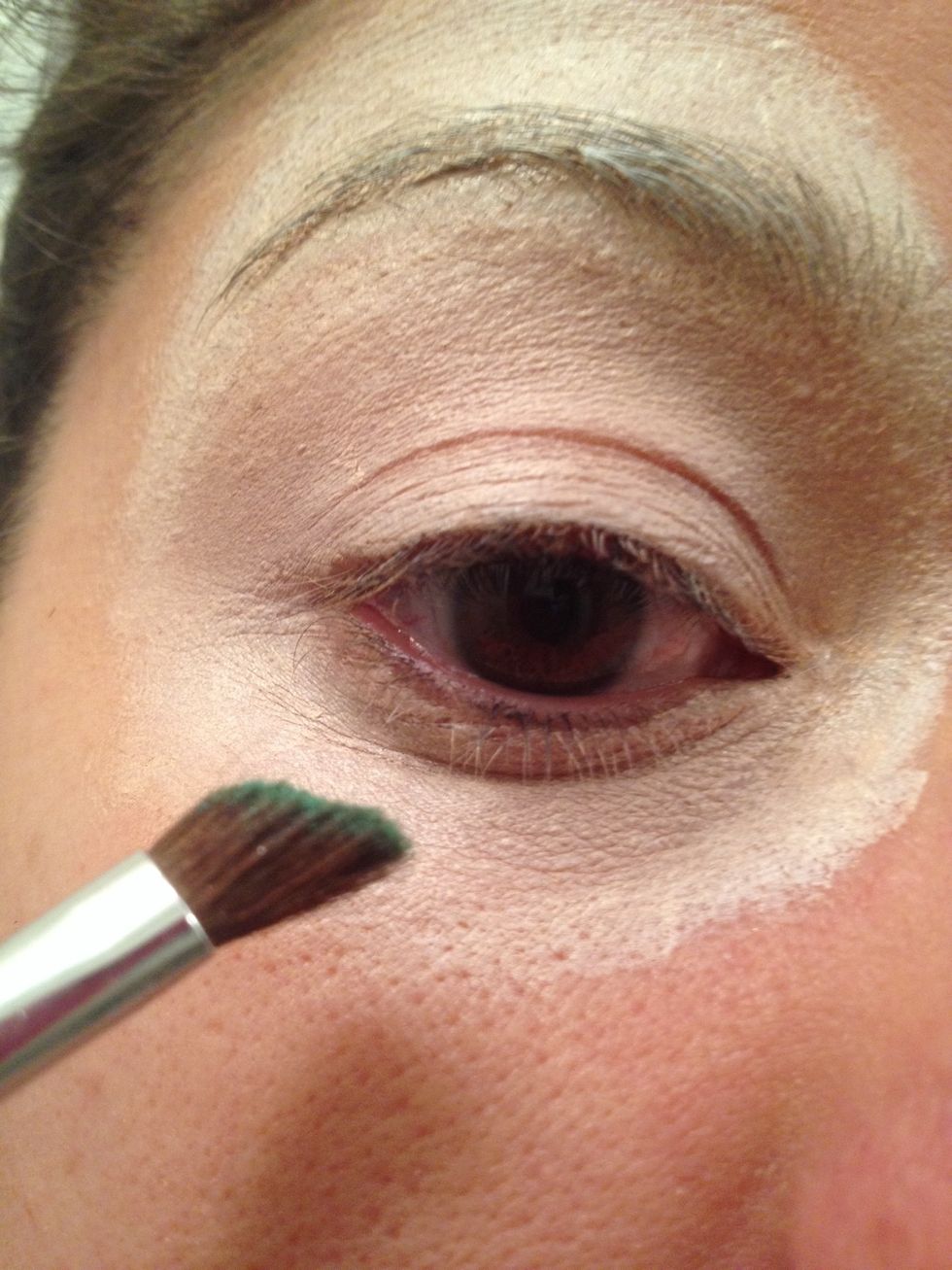 Begin applying from the bottom up.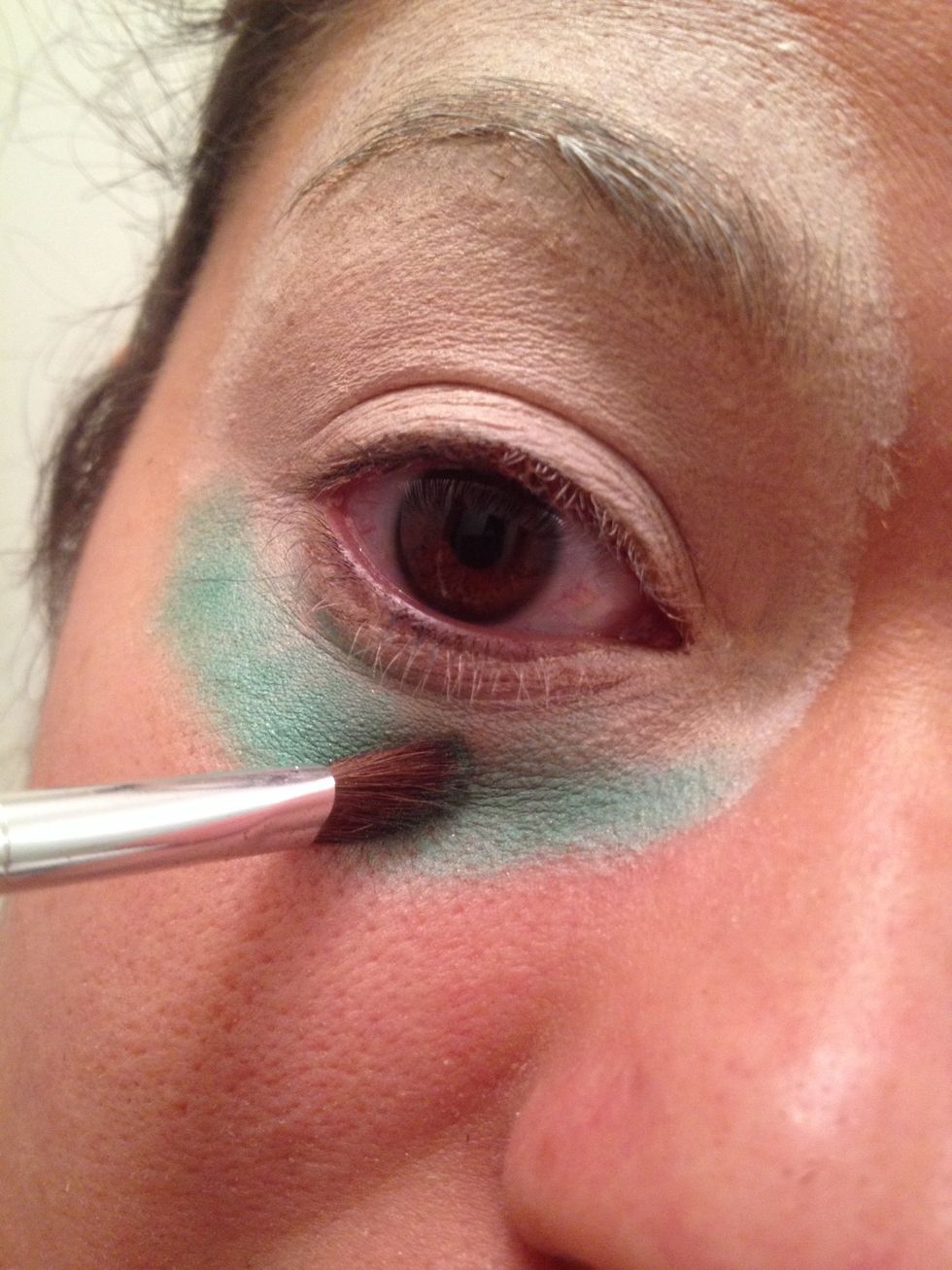 You're going to need to pack the color on heavily.
Just when you think you are done.... Pack a little more on.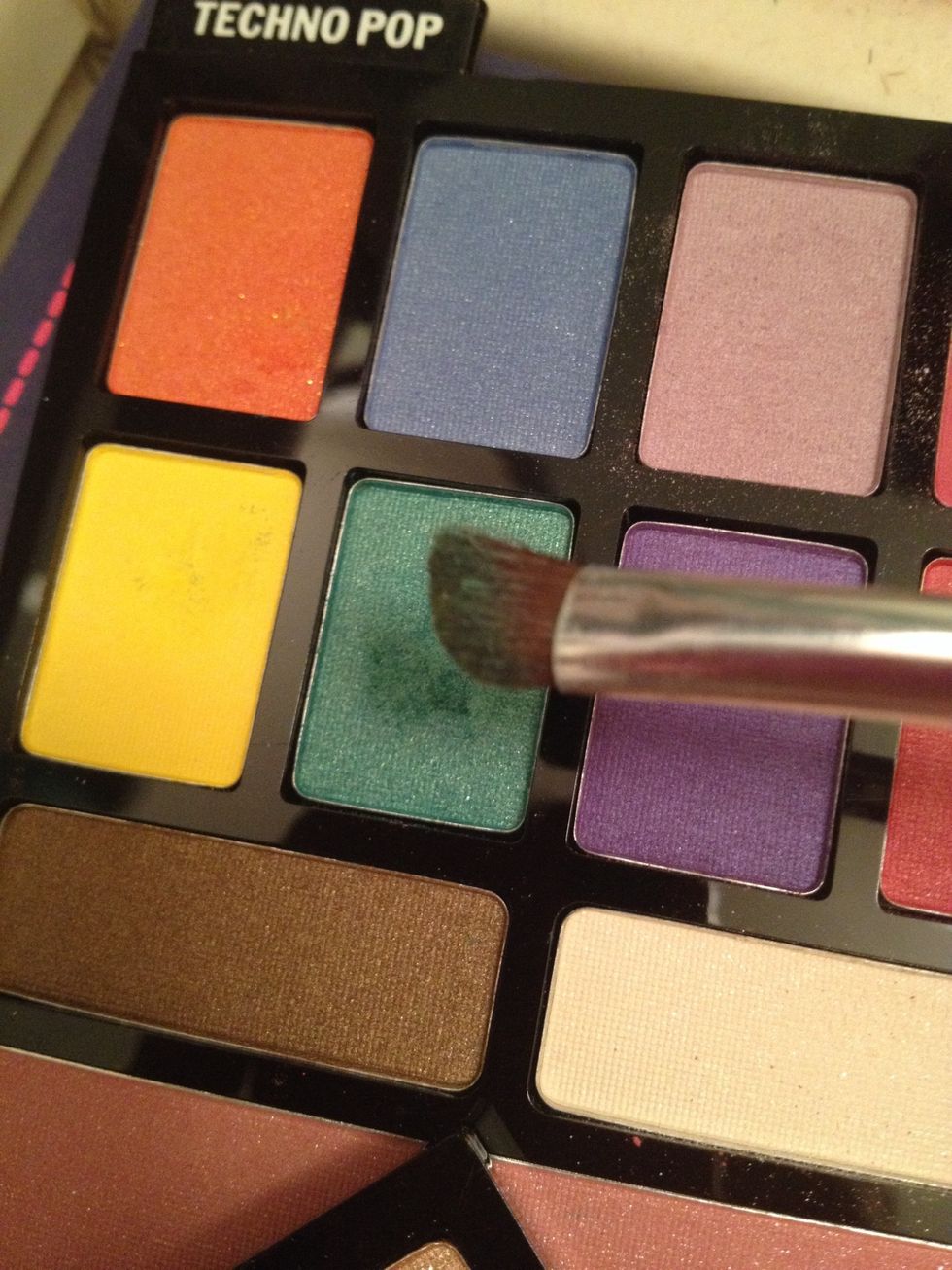 Move to the next to the darkest shade of green.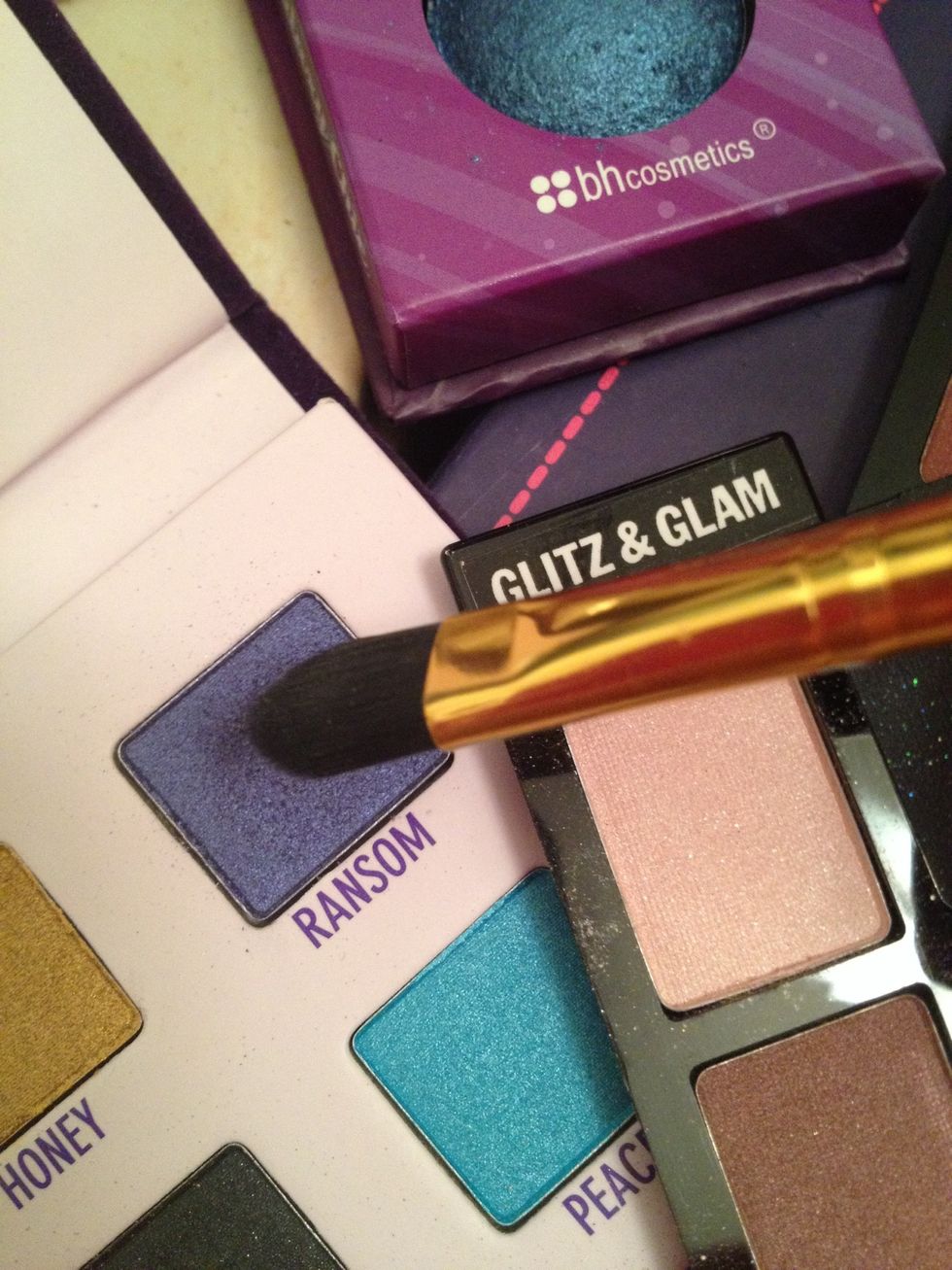 Move to your darkest shade of blue.
Apply it just along the edge of your green using short patting strokes.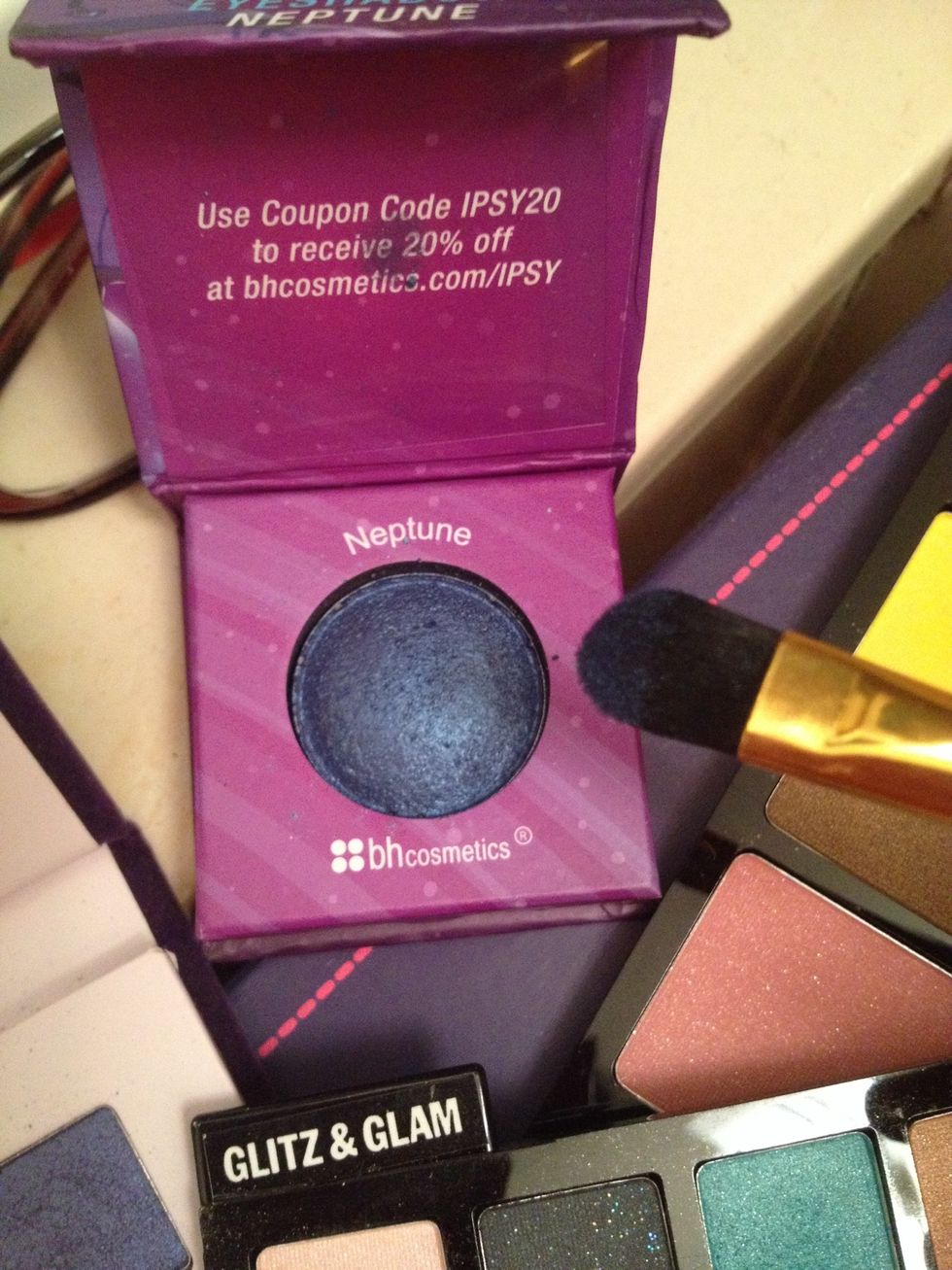 Move to a shade just lighter than the one before.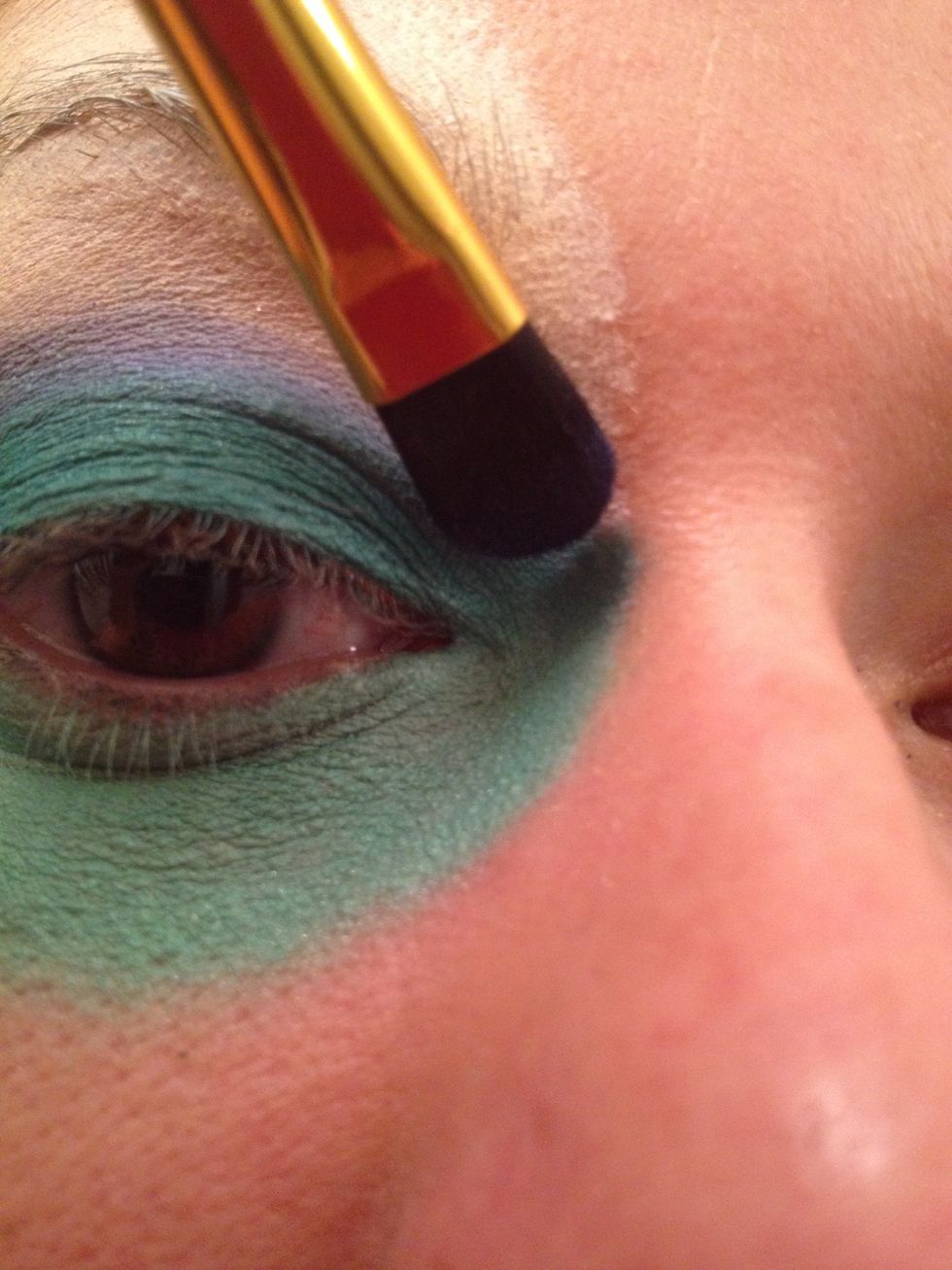 Apply to the corners and toward the inner brow using upward strokes.
Use the next lightest shade.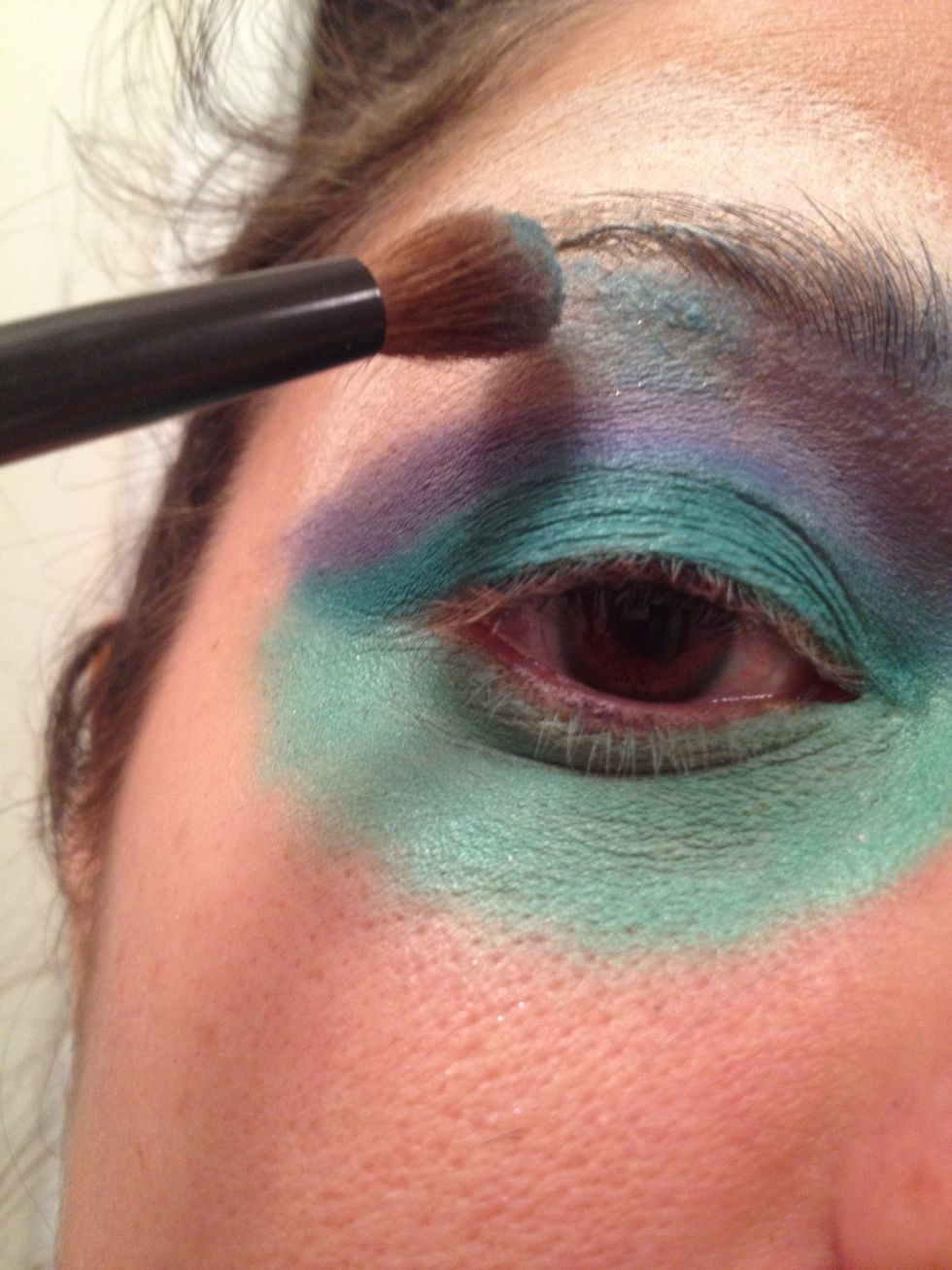 Apply to your browbone.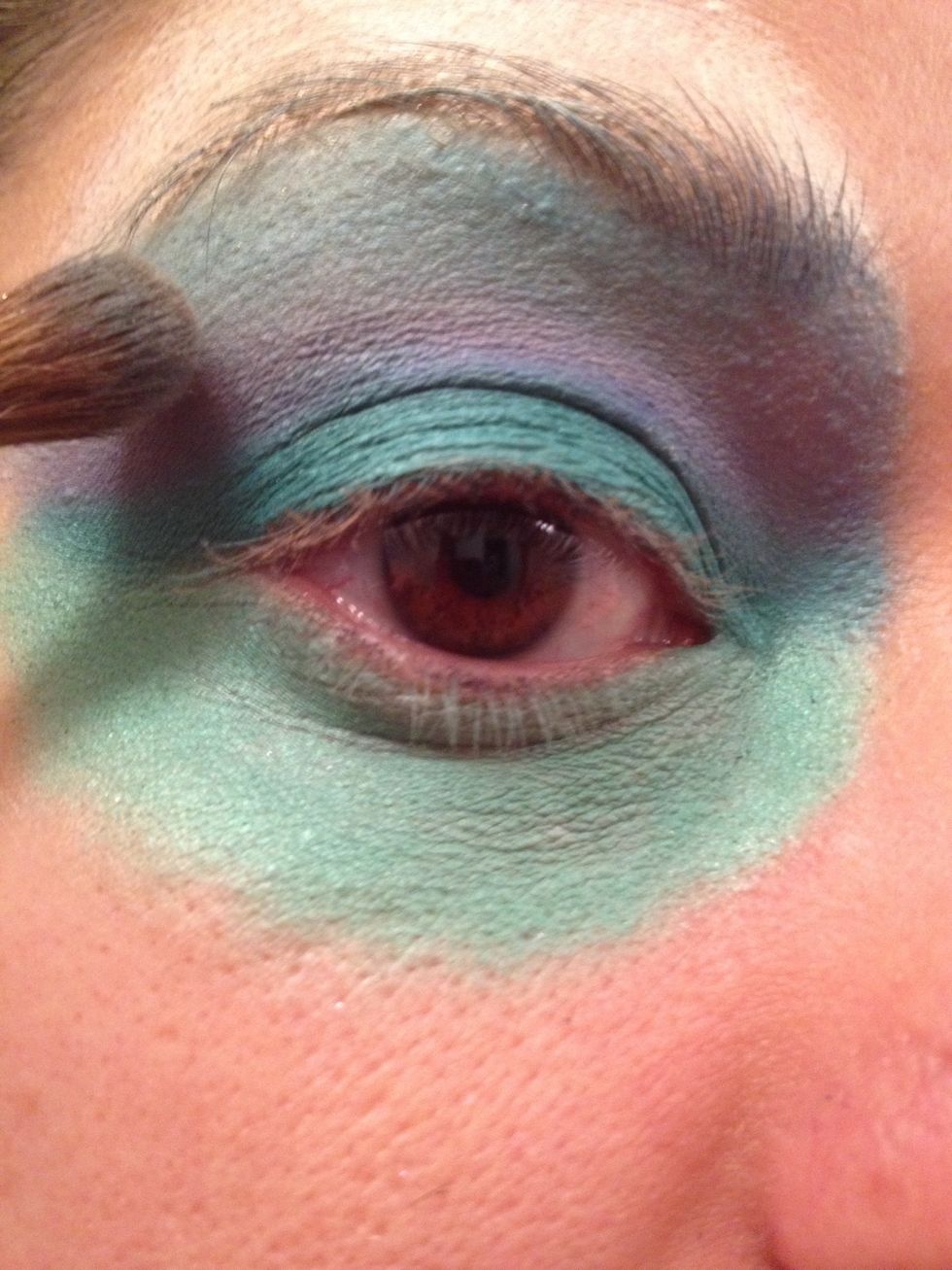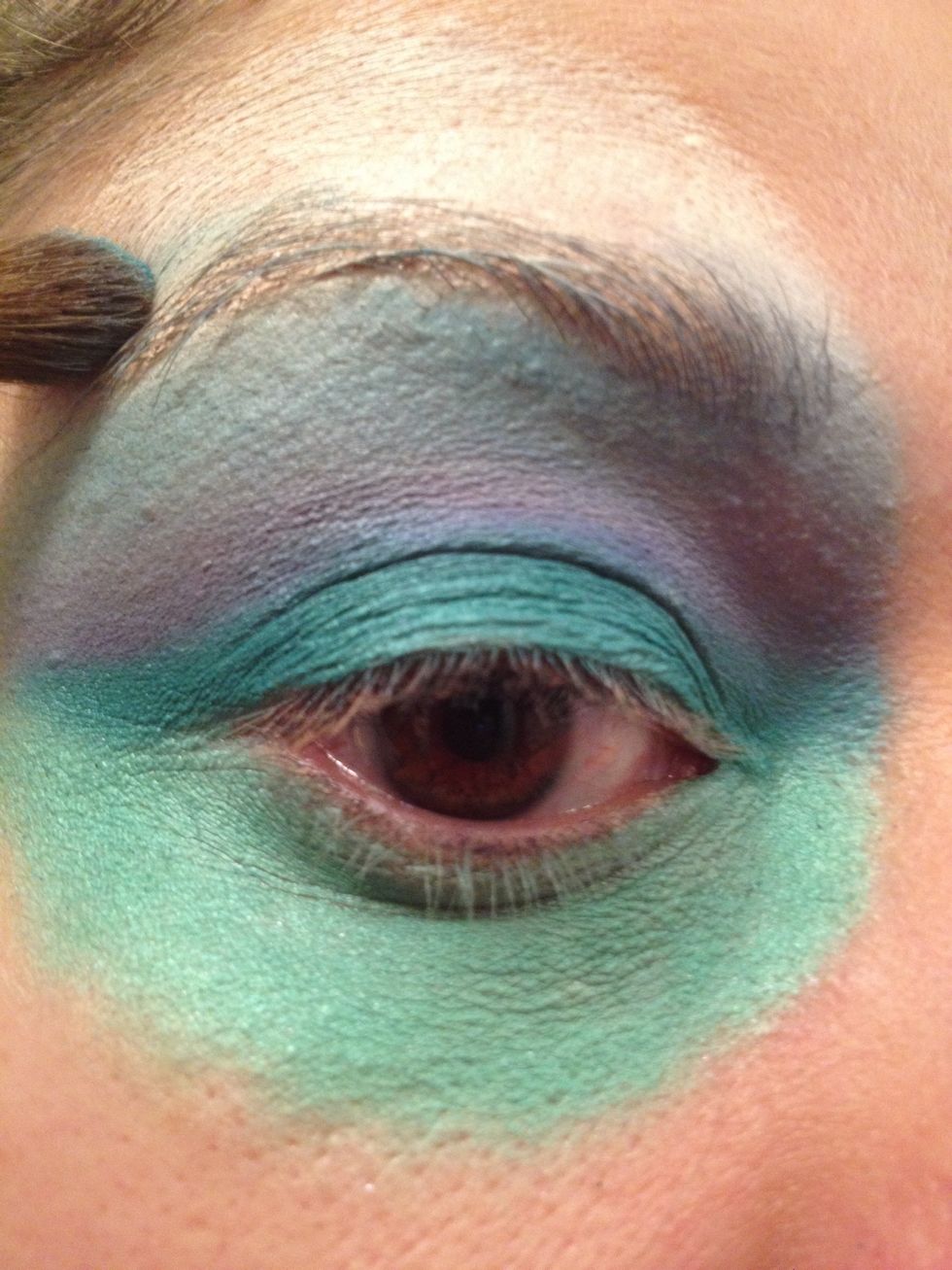 Apply the same shade slightly above your brow.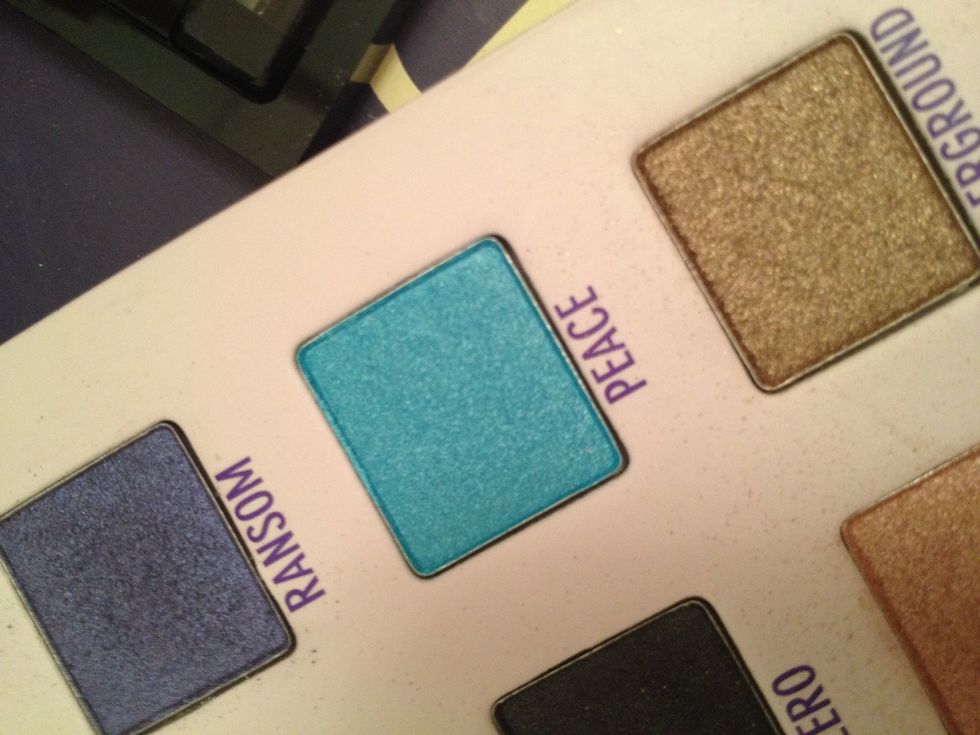 Use the lightest shade for the rest of the primed area.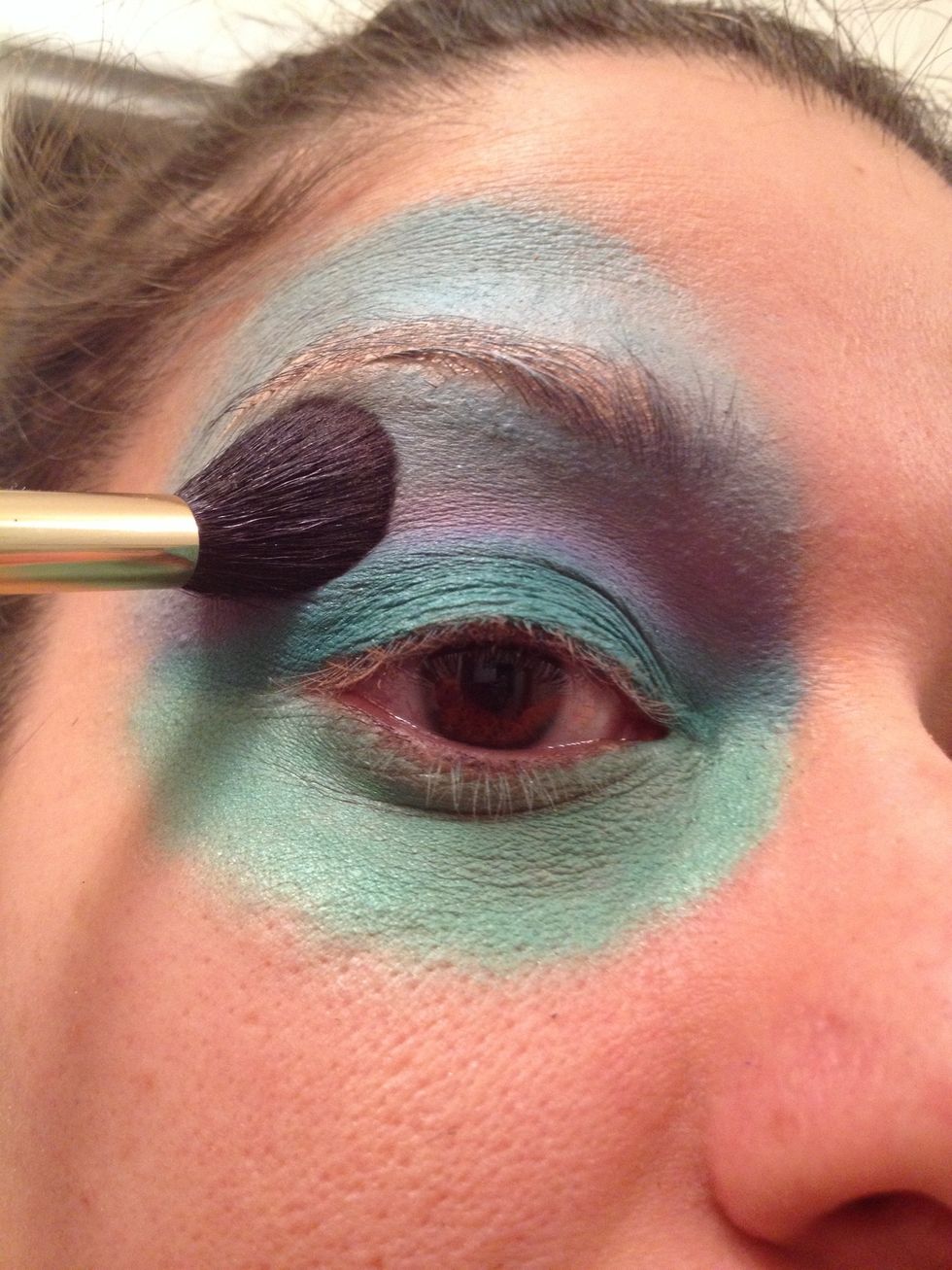 Take a clean fluffy brush and blend all of the colors into each other gently.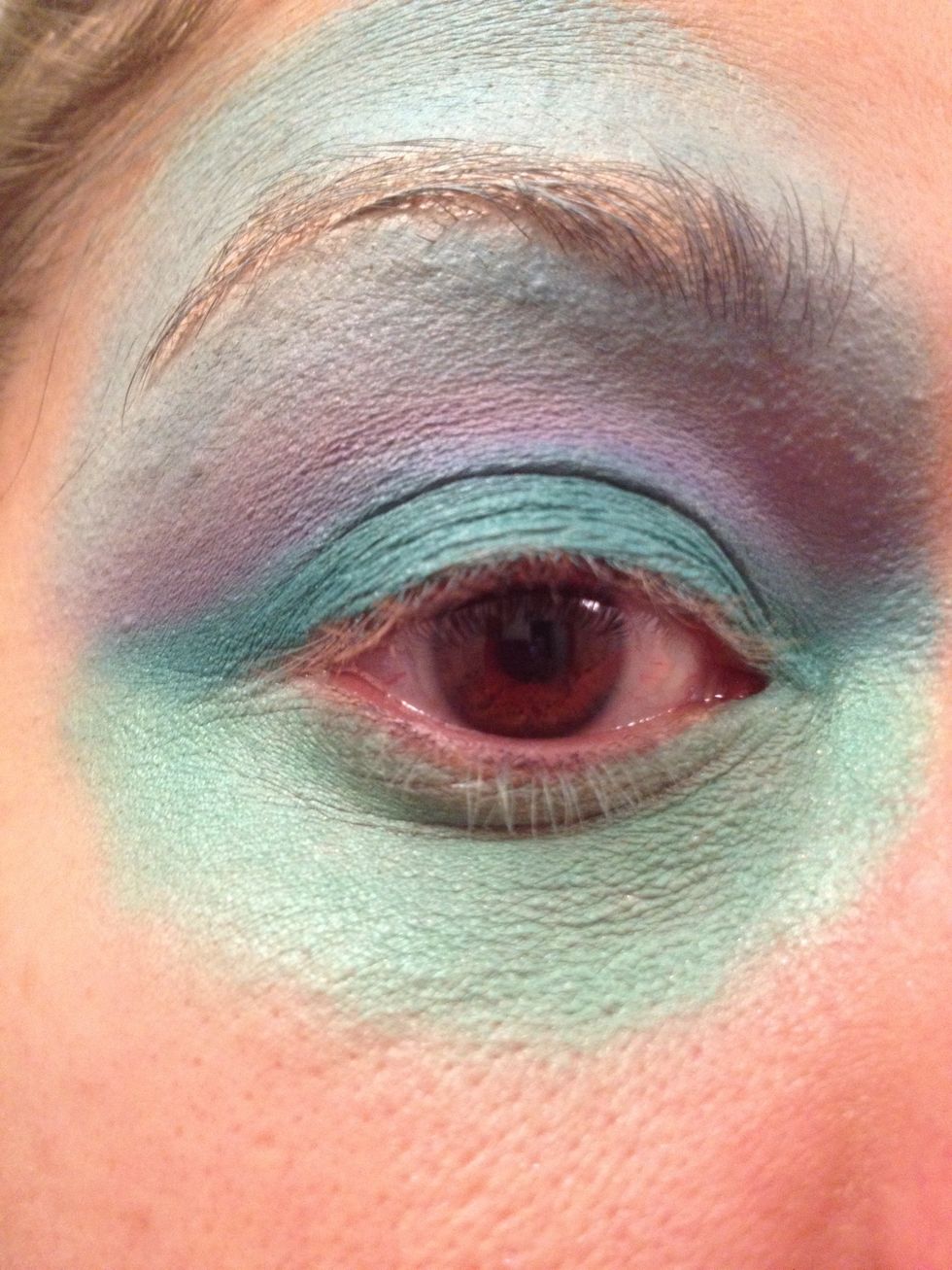 We're now ready to move to our branch.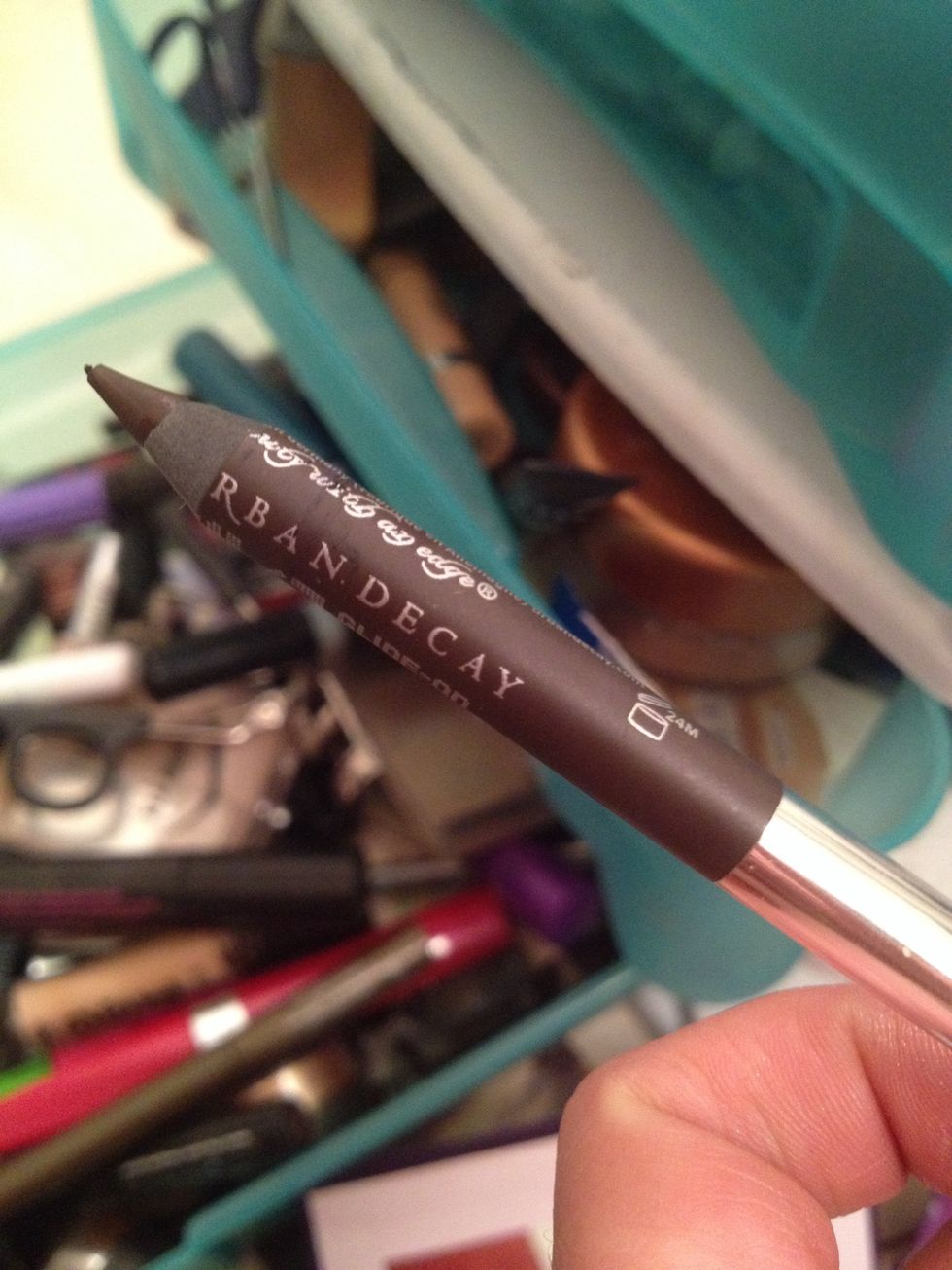 Grab your dark brown brow or liner pencil.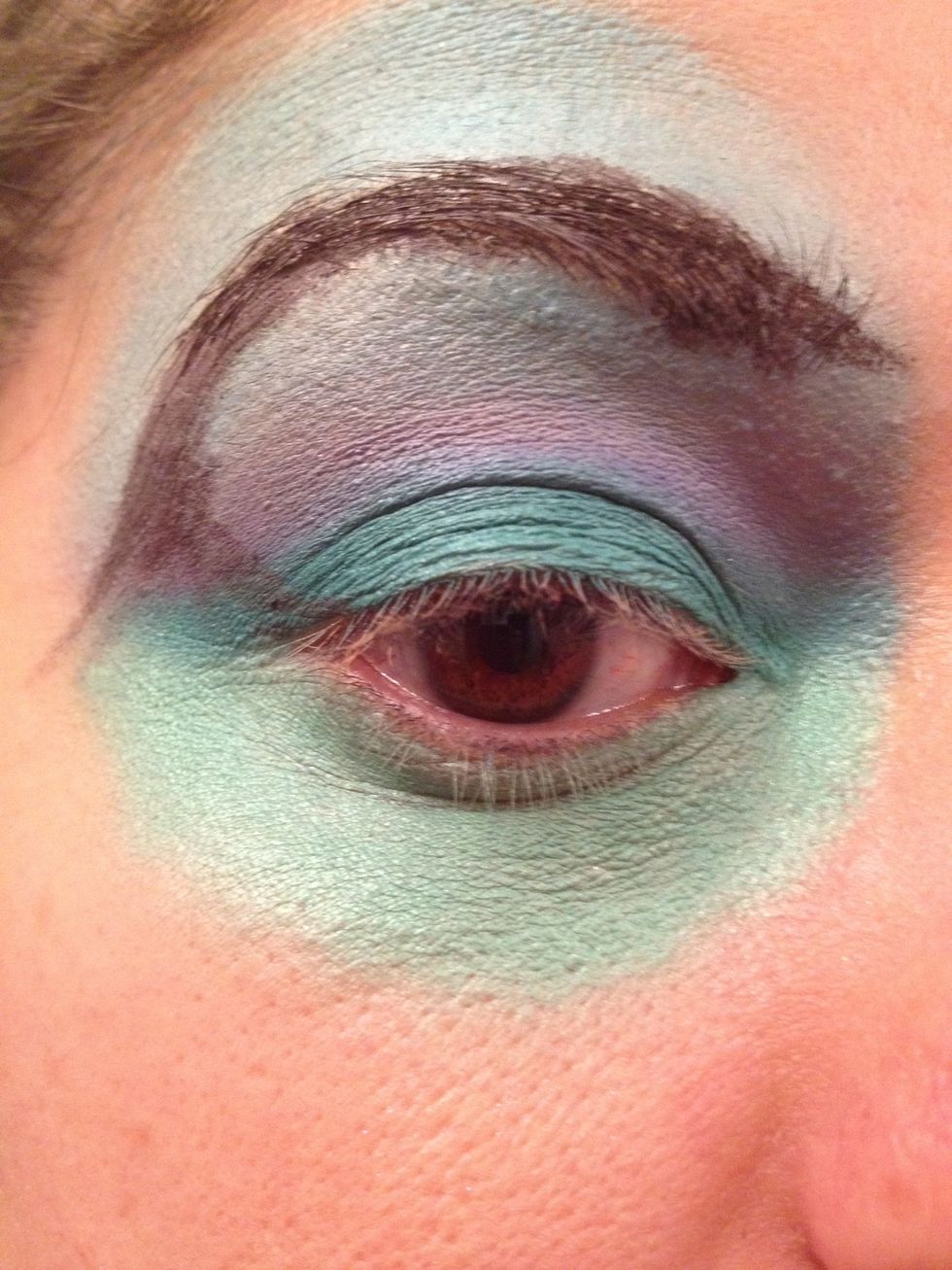 Begin filling in your brows all the way to the green to create what resembles a tree trunk.
Fade the trunk out.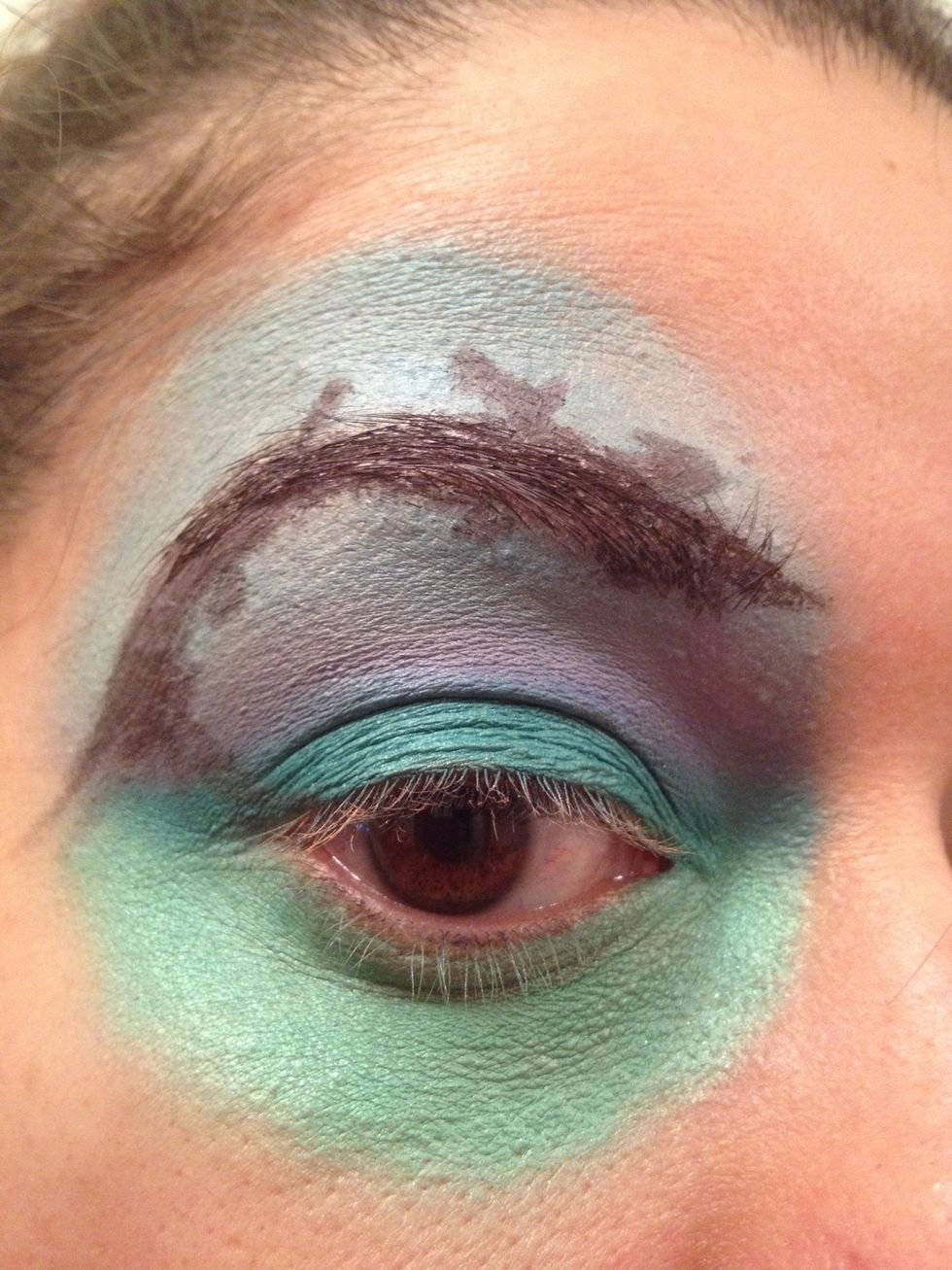 Add a few roughly drawn branches.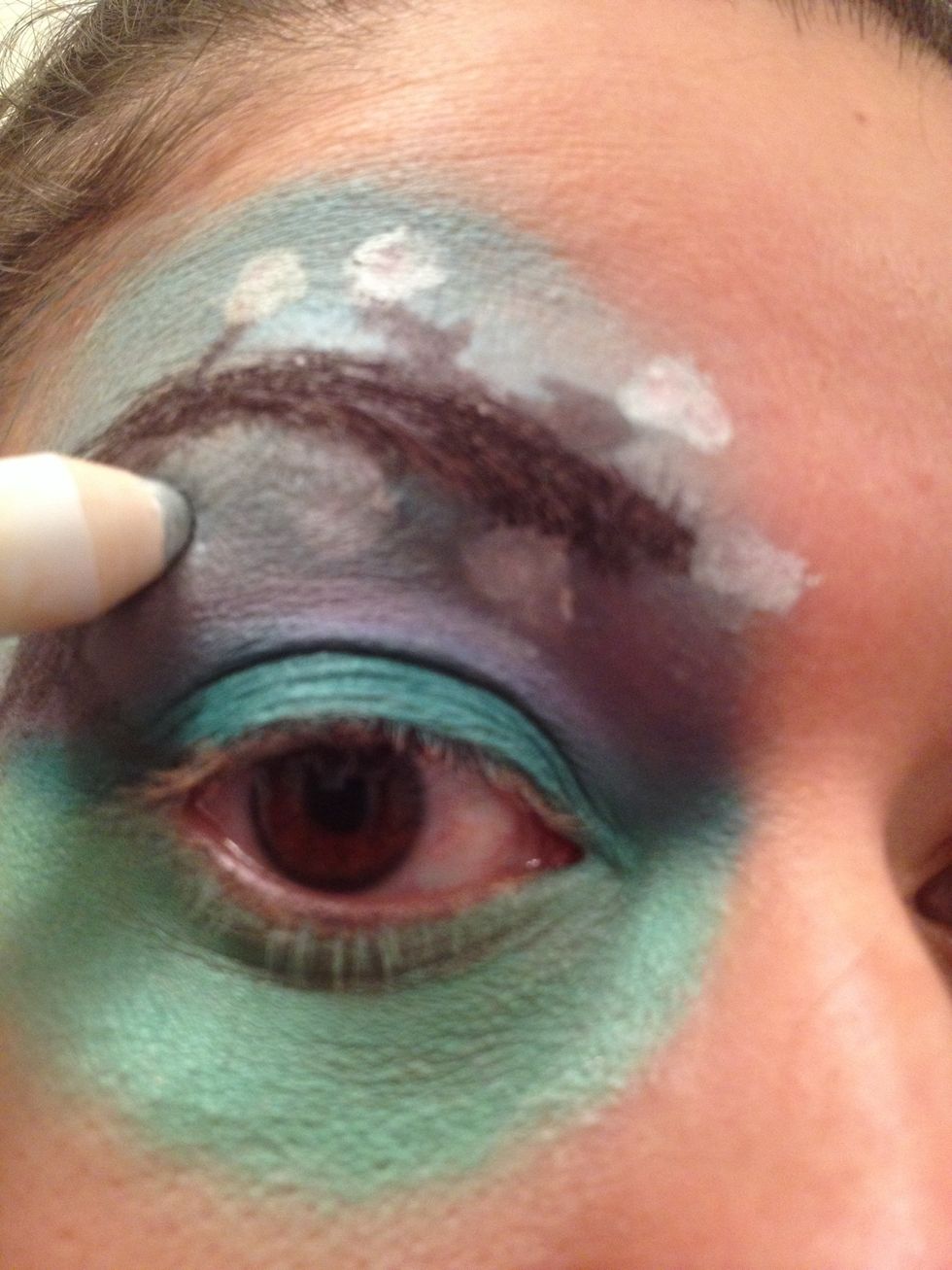 Use Nyx Milk again to create spots where your flowers will be.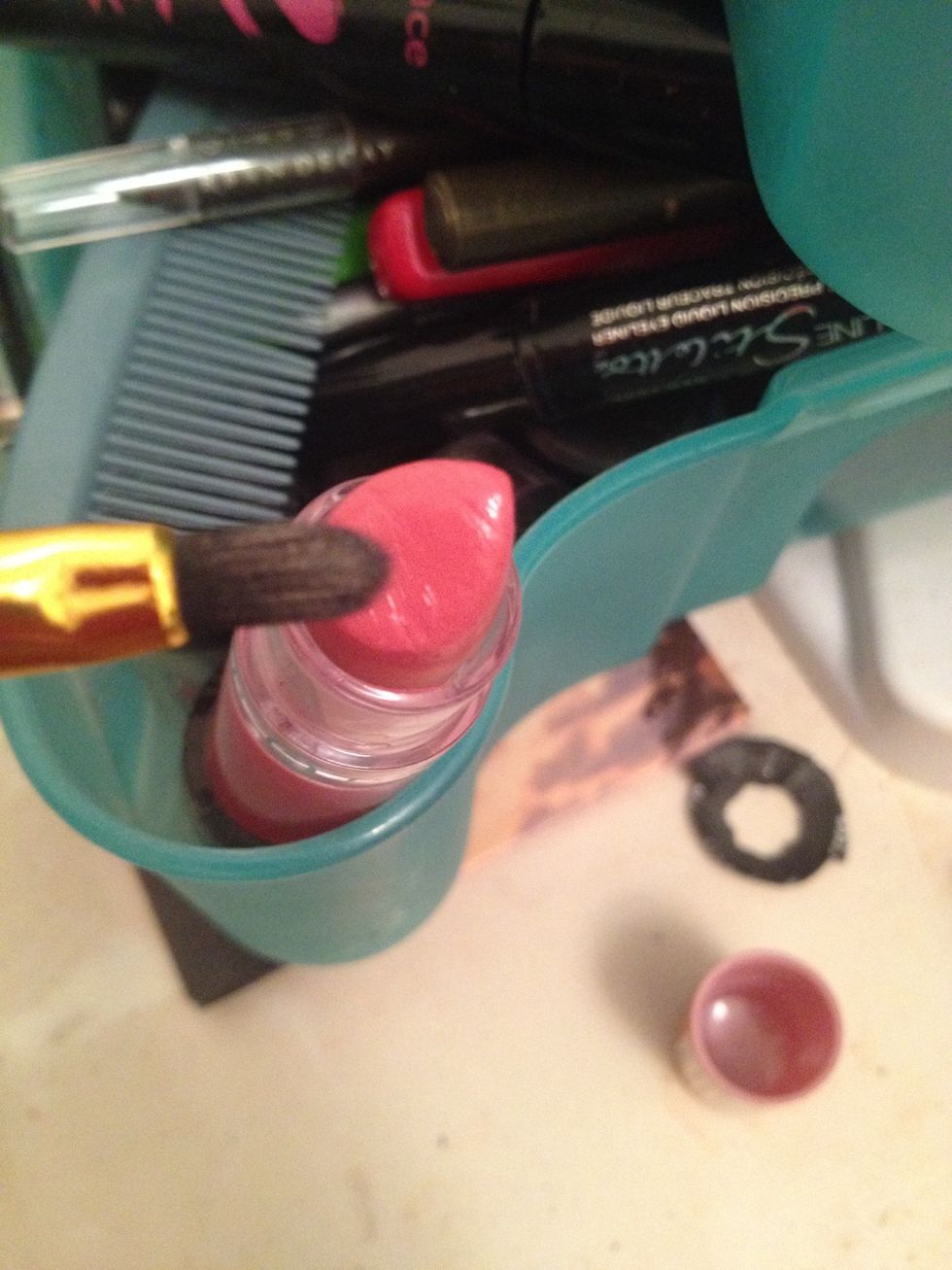 Grab a lip brush a dip it onto your pink lipstick.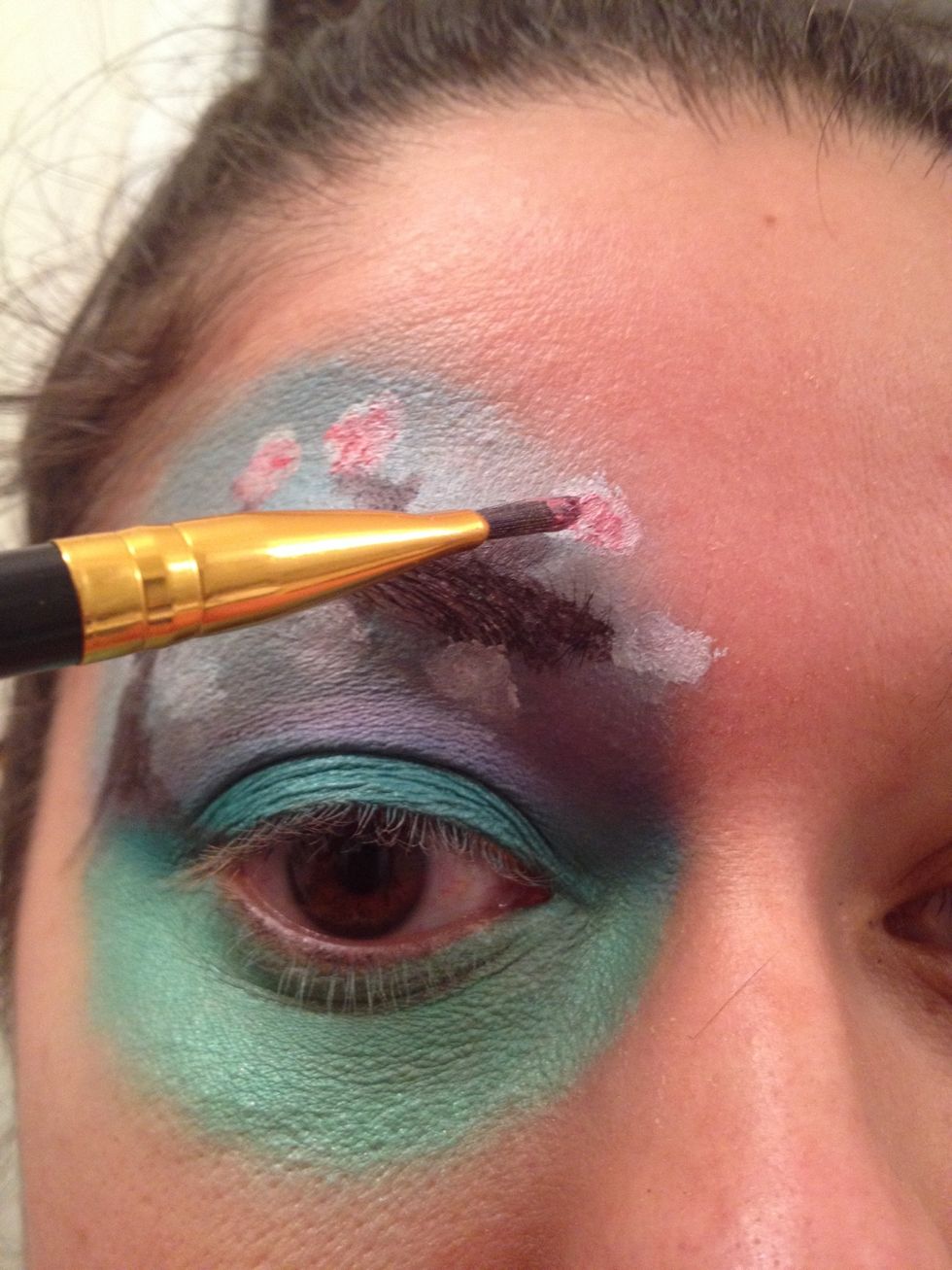 Lightly dot the pink randomly onto your flowers.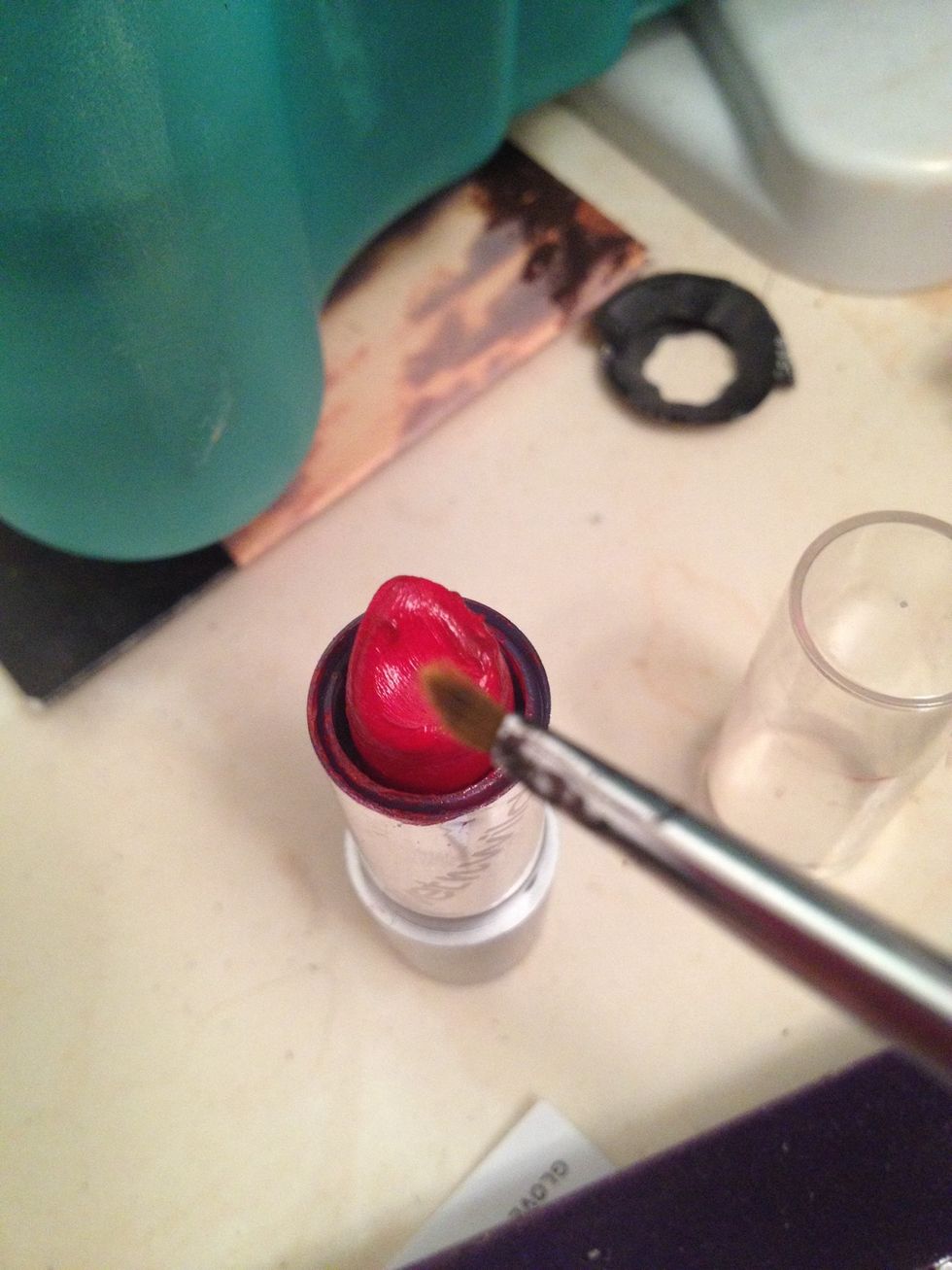 Get a thinner lip brush and do the same with the red.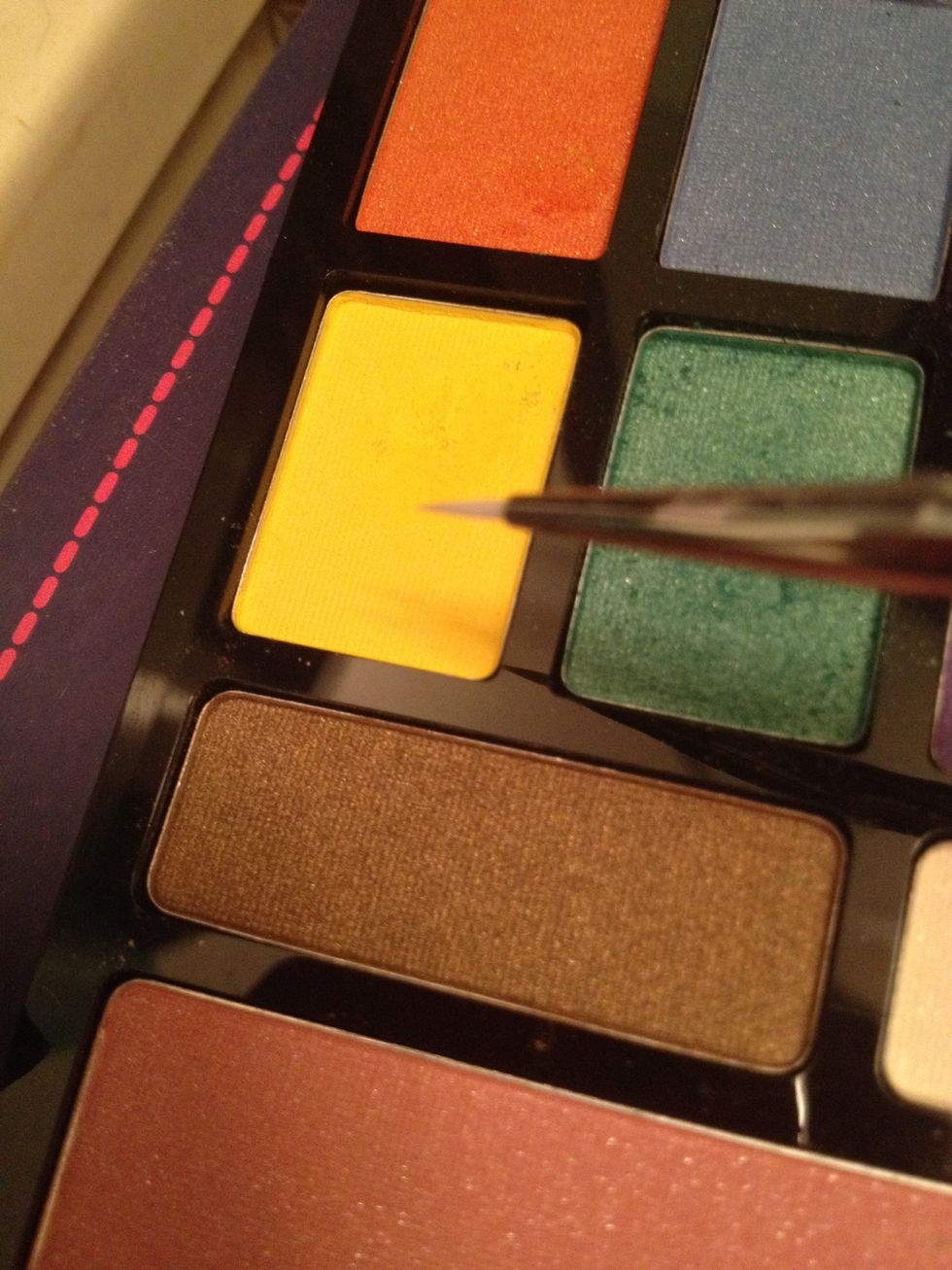 Take a thin angled liner brush and dip it into a bright yellow.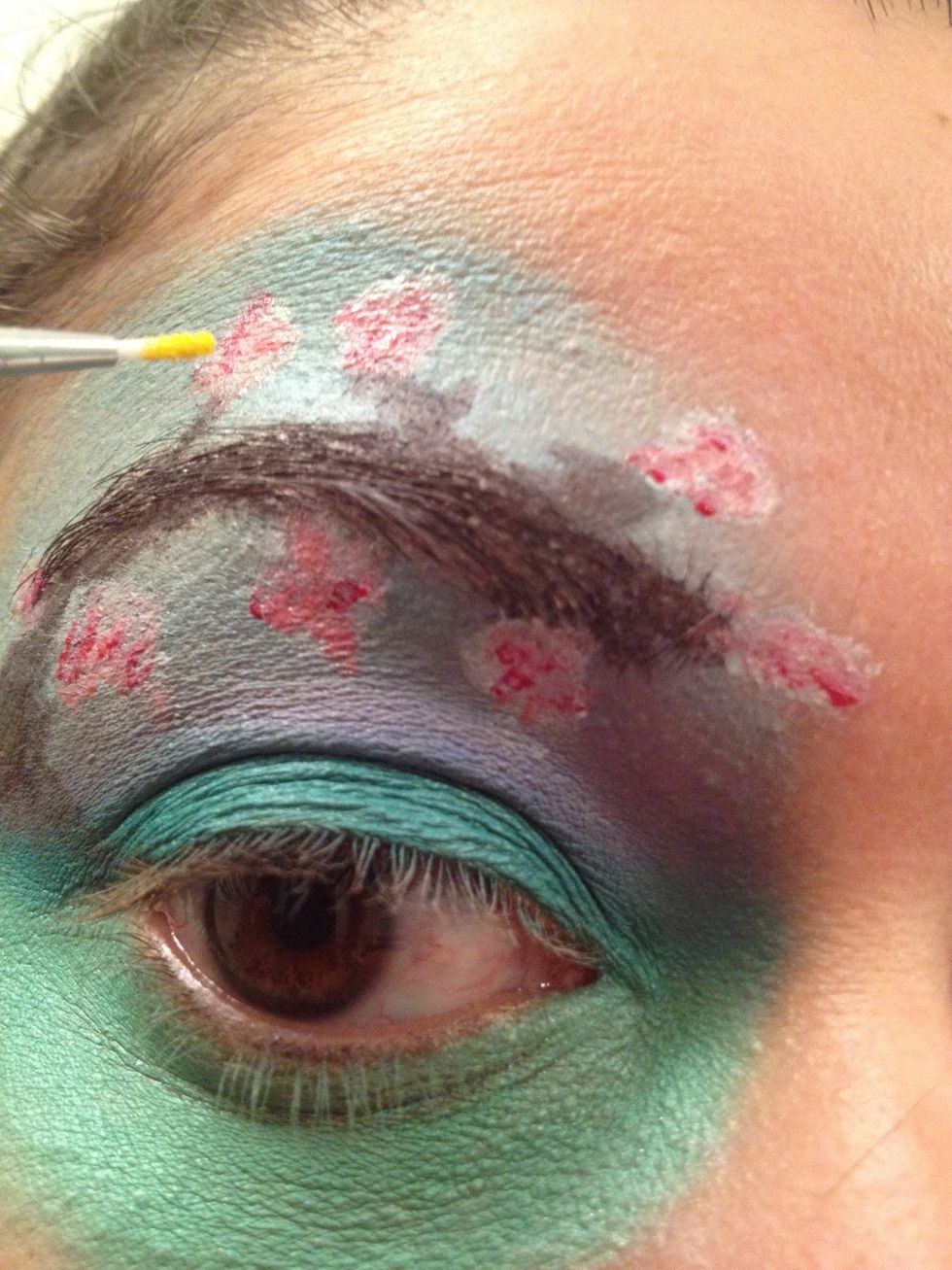 This will create the yellow center if the flower.
Use a dark brown shadow and dab it into the outer corner of your eye.
Join the corner and the bottom of your trunk together.
Add a thin line of brown liner to the upper lashline and in your lower waterline.
After curling your lashes, apply black mascara to the top lashes.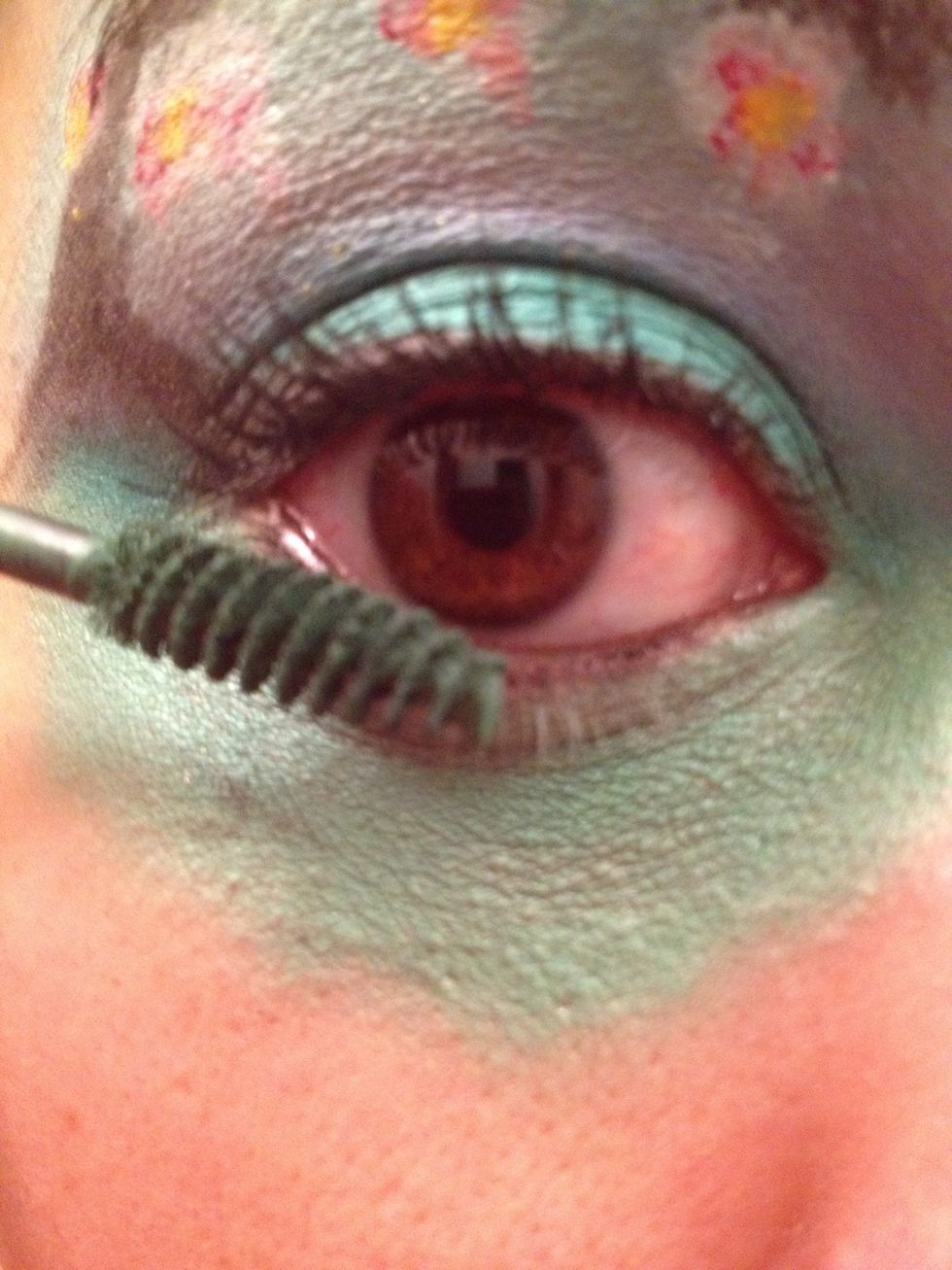 Apply green mascara to the bottom.
Here is the completed look. Let me know what you think. Did I Nail it or Fail it?
Hope you enjoyed this Tutorial and have a chance to check out tutorials, reviews and more on Messyvanity.com or Facebook.com/themessyvanity.
Good set of brushes
NYX Milk jumbo pencil
Variety of green and blue eyeshadow shades
Brown brow pencil and shadow
Green mascara
Pink & Red lipstick
Eyeshadow primer
Kathy Higgins
Beauty guru/Freelance MUA/Family Tradition Chef/DIYer. Like me on Facebook at Facebook.com/TheMessyVanity