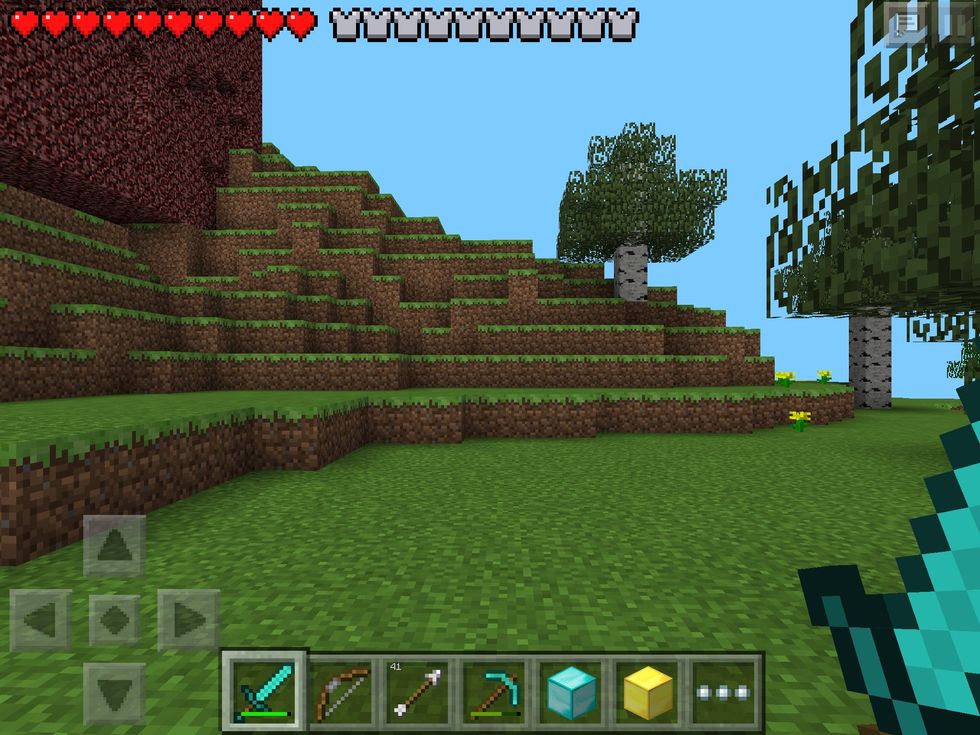 1. Get two blocks of anything E.G. Diamond block and Gold (you do this trick using at least two blocks and maximum of four blocks.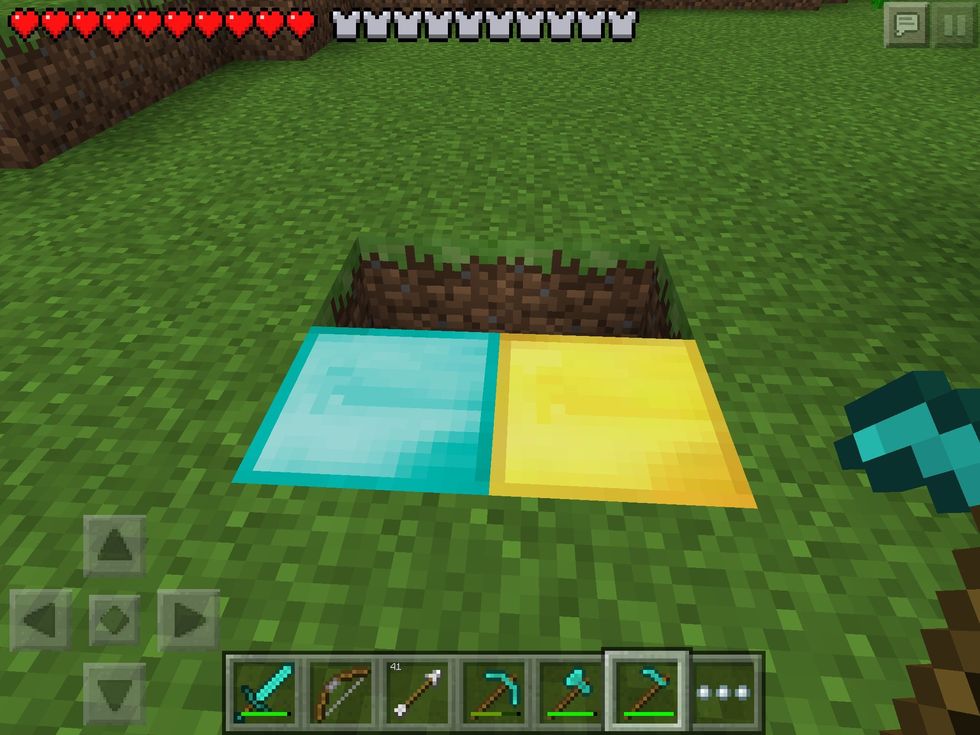 Put the blocks like this.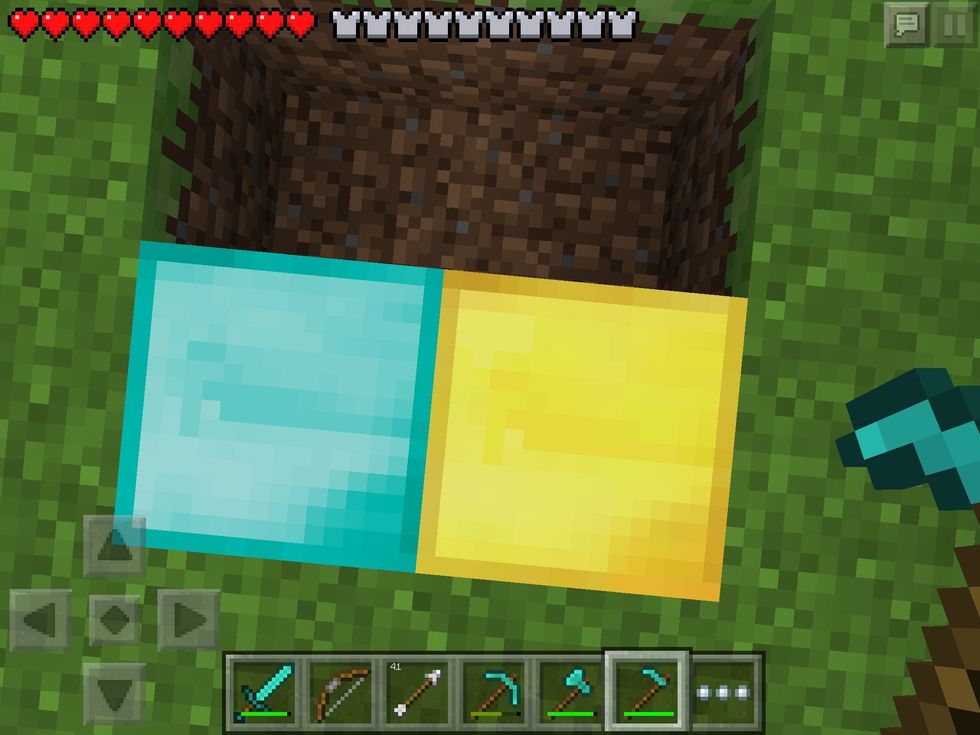 Then jump on both of the blocks once, then double click the home button and get rid of minecraft.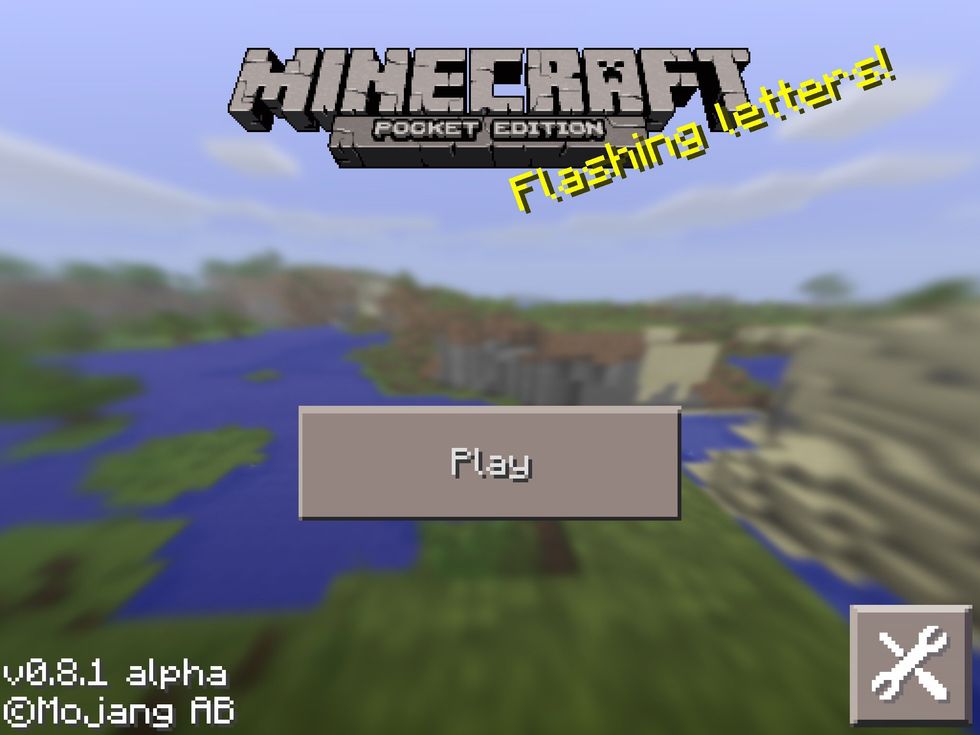 Then go back into minecraft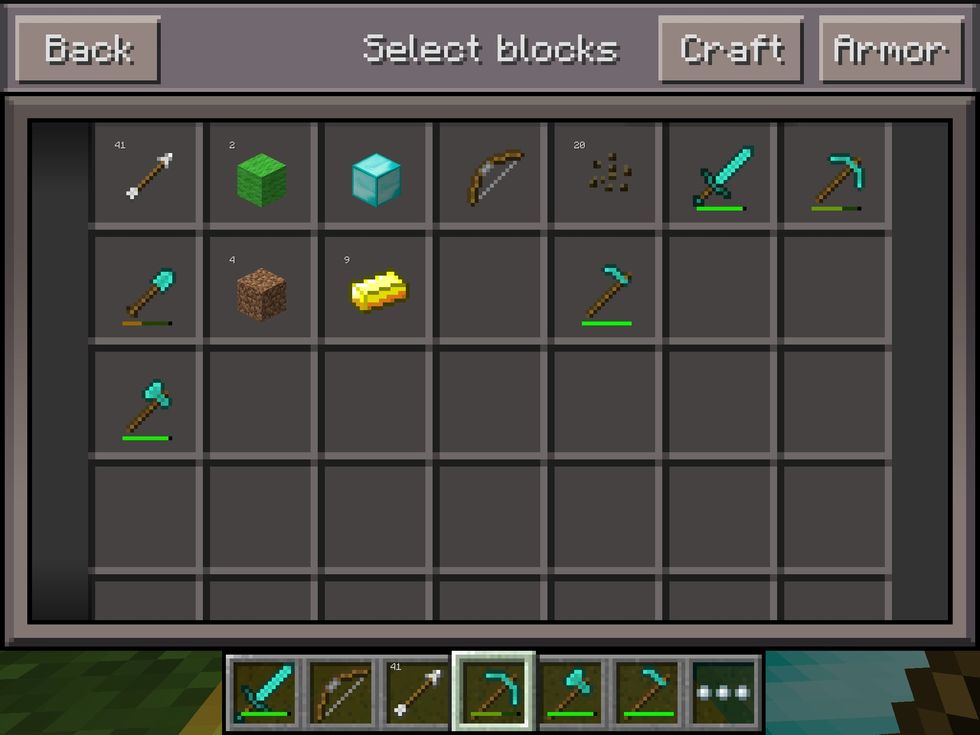 If it has worked, then you will have the blocks in the ground and in you inventory (sometimes it will turn the block in you inventory into ores).
If you do it too many times in a row, then it will get rid of the blocks, so be careful and enjoy!
Minecraft PE paid version
A smartphone or tablet