Part you hair four section to make the process easier. You will need clips or bands to hold the hair in place.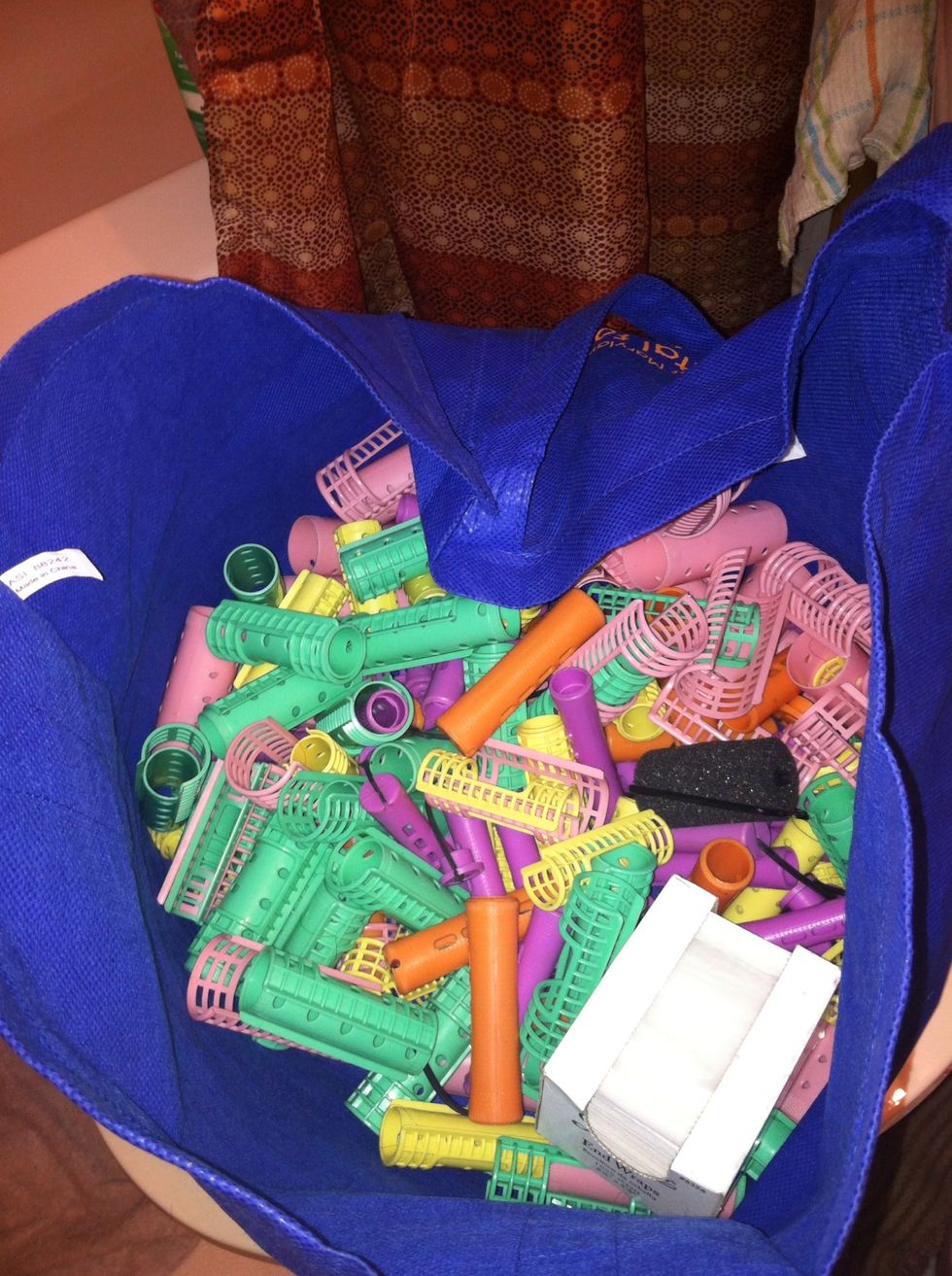 Hard Rollers. You can purchase these at Sally's or any hair supply store
Oil sheen, straightener, and a comb
Next, starting on one section in the back, part your hair at the bottom horizontally.
Then spray your scalp with the oil sheen. Once that's finished. Curl your hair under with the straightener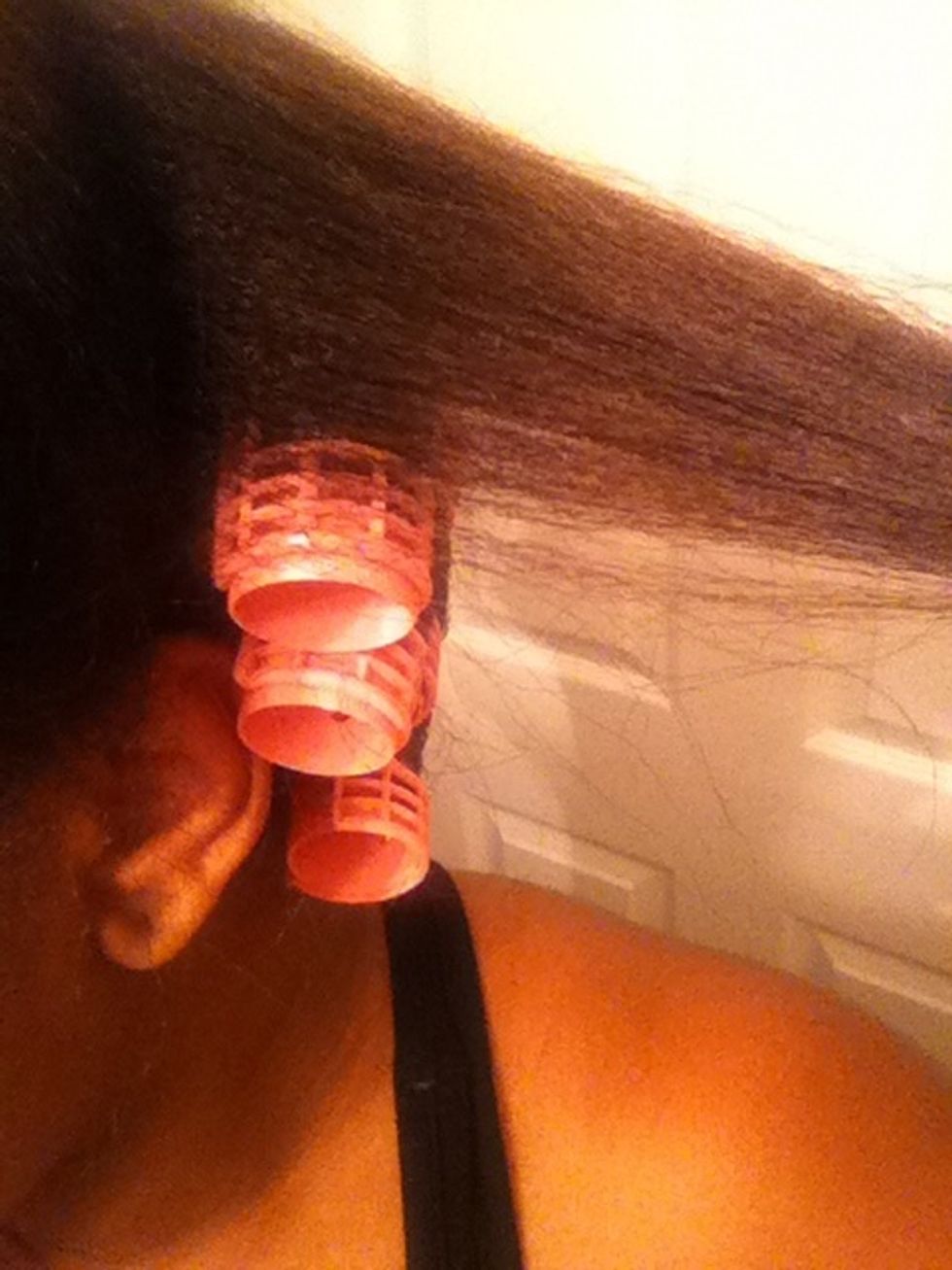 After a while. The process should look like this.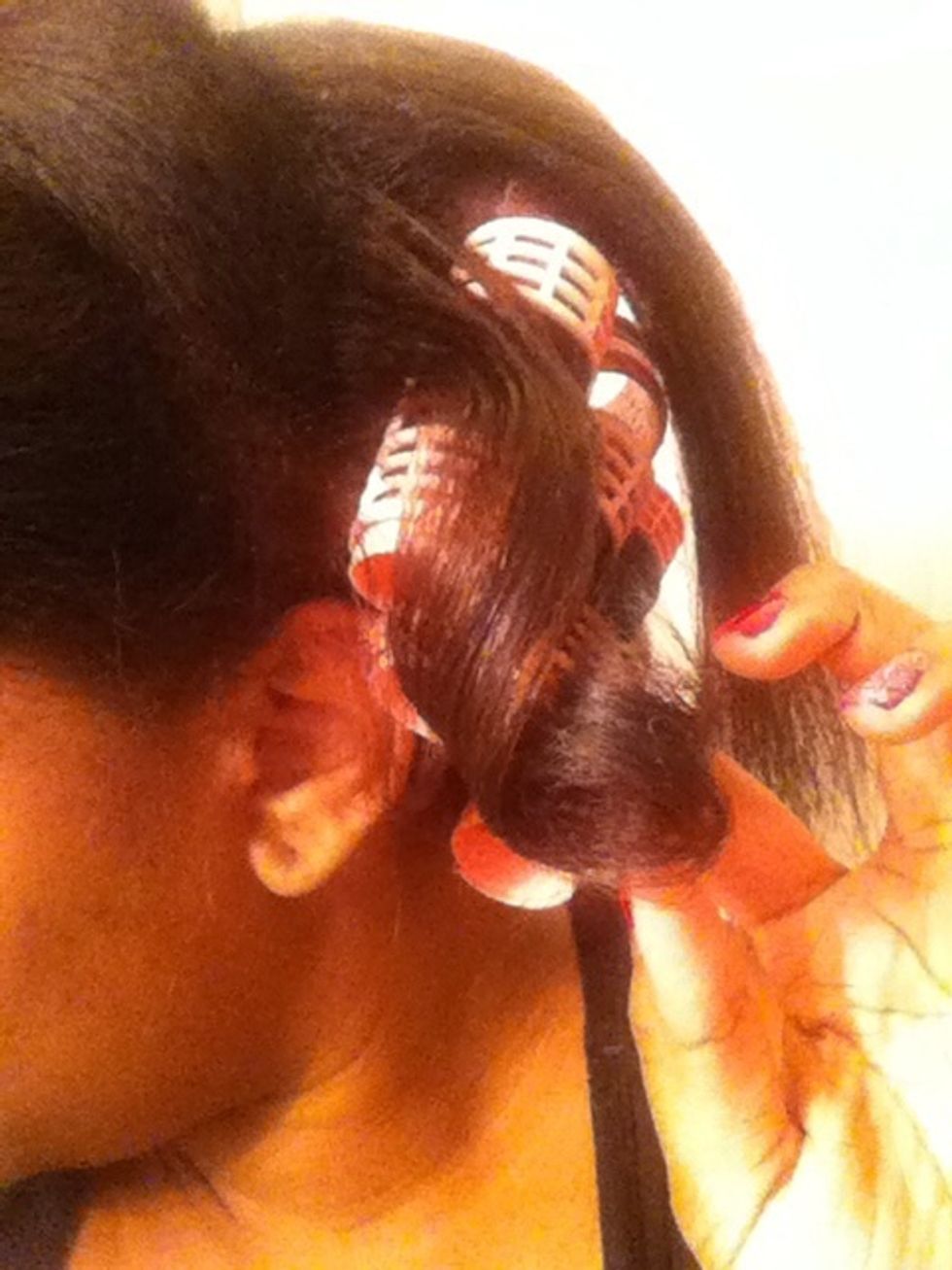 Make sure your curl is nice and neat
Starting from the bottom. Place your hair over the roller and roll under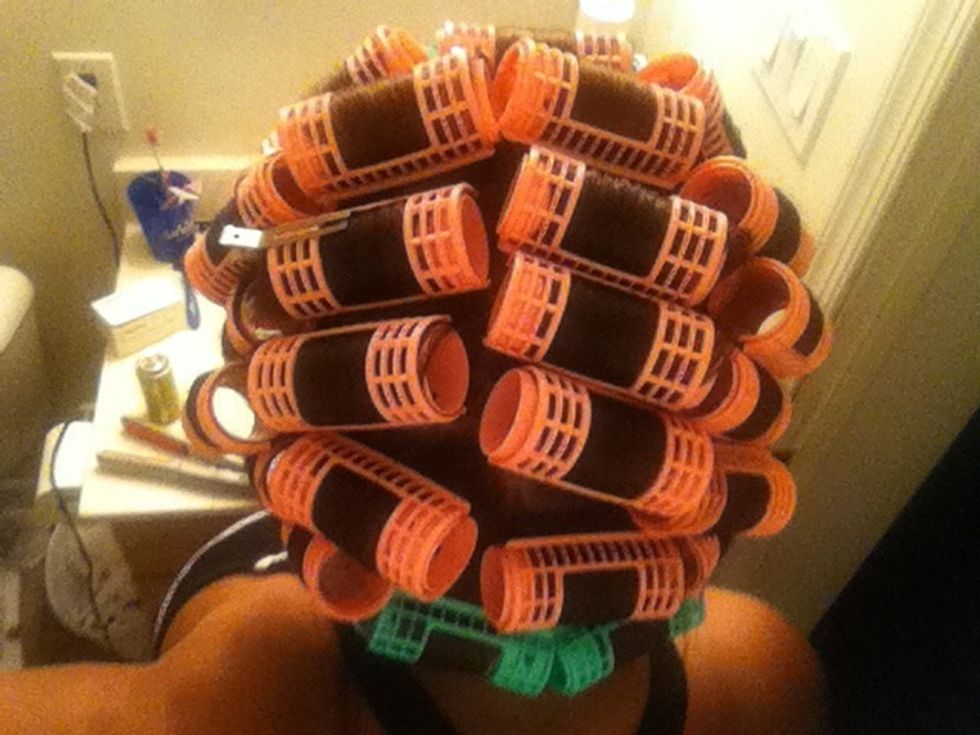 Your set should look like this once you've finished
STAY TUNED FOR THE RESULTS
Hard rollers
Straightener
Oil sheen