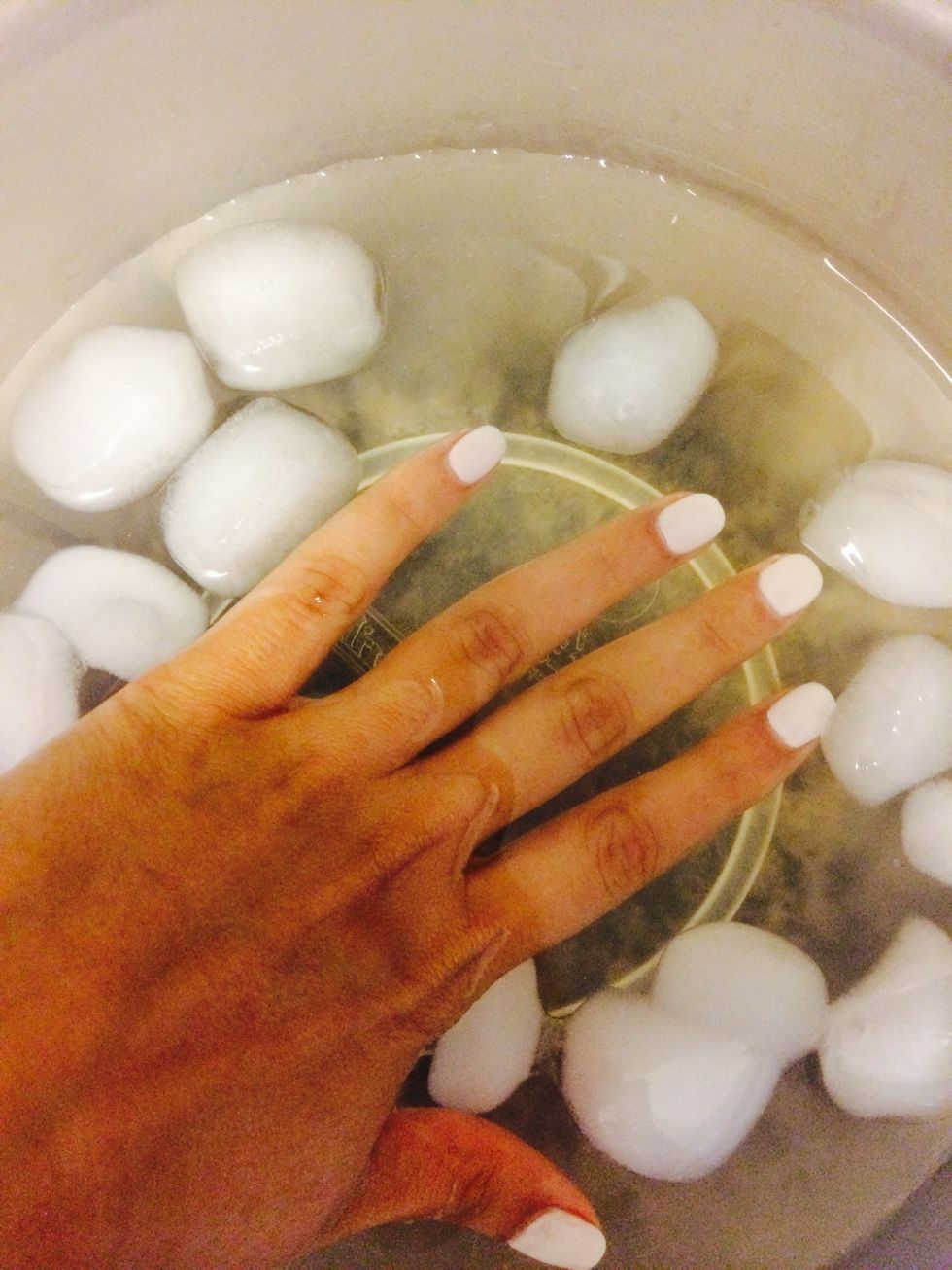 After painting your nails & applying top coat, wait 1 minute and then dunk your hand into ice cold water (one at a time).
The water is freezing so I only keep it submerged for 10-15 seconds. And repeat couple times. It can vary from person to person so do what's best for you & what's comfortable. Do NOT overdo this step.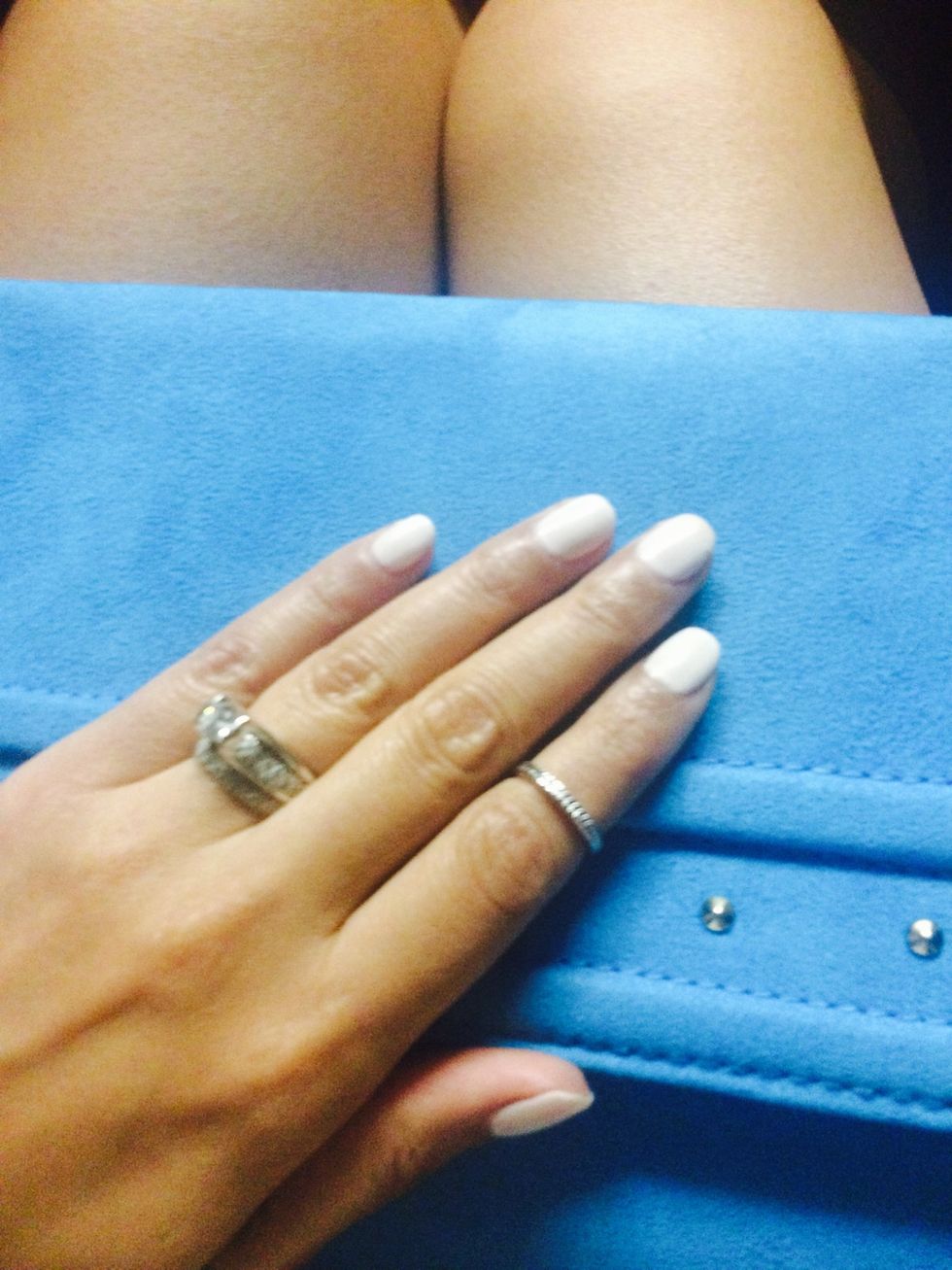 The result is dried polish so you can walk out the door in no time. Btw- I go to Bellashoot.com for all my beauty tips!
Any nail polish
Ice cubes
Water
Bowl