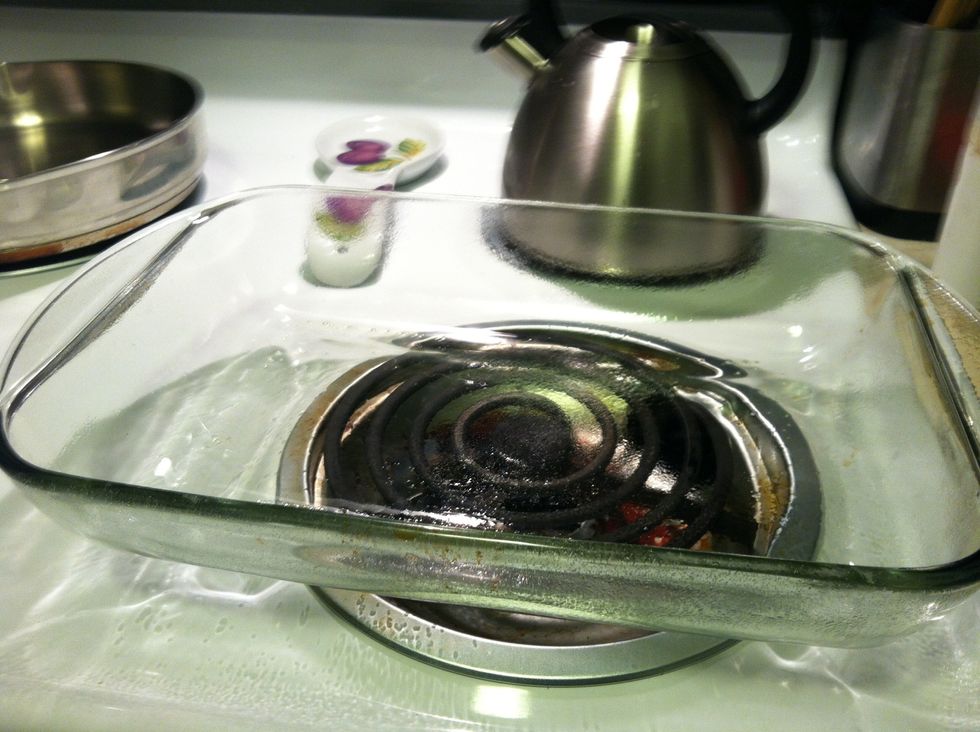 I start off using a glass pan This pan is a 12inx6inch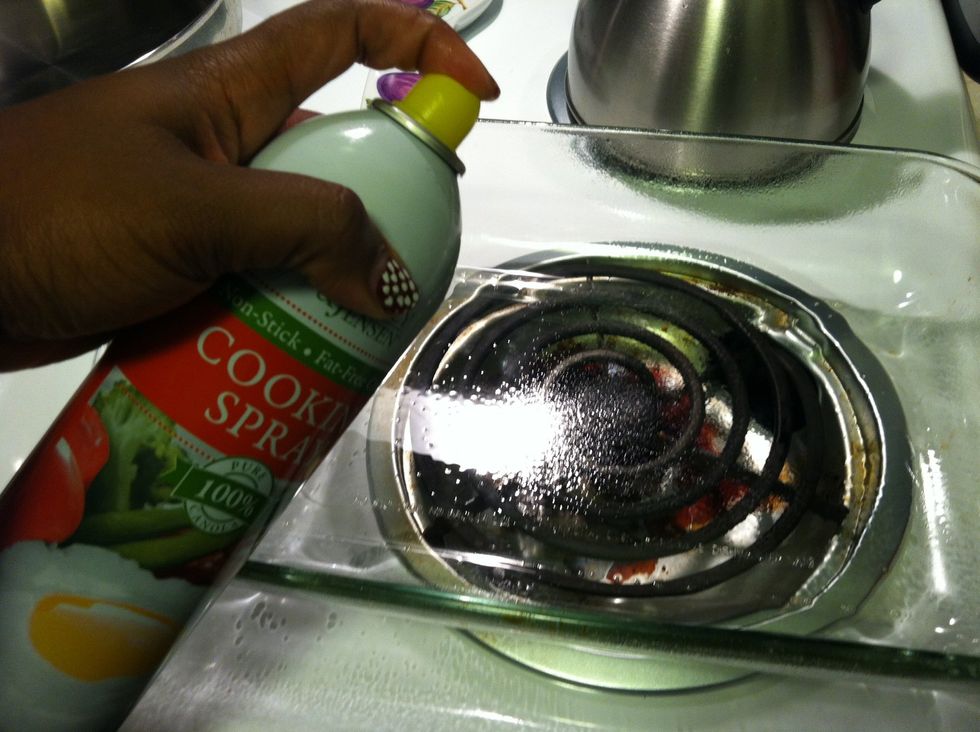 Take cooking spray and spray it evenly in the pan.
Well I prep the food I turn my oven up to 350 Note: I'm using the degrees off hand I always start my oven off at this temp, unless otherwise.
I purchased two packages of drumsticks With 4-6 pieces in each.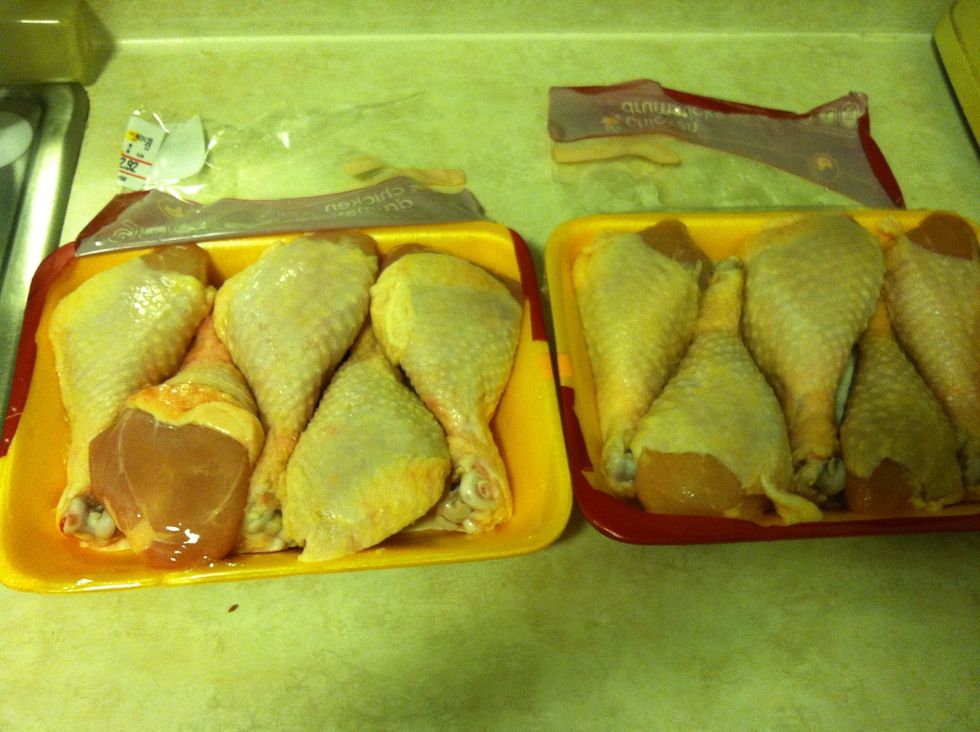 I cut my chicken package open. I cut it open like this for a reason but feel free to do it your own way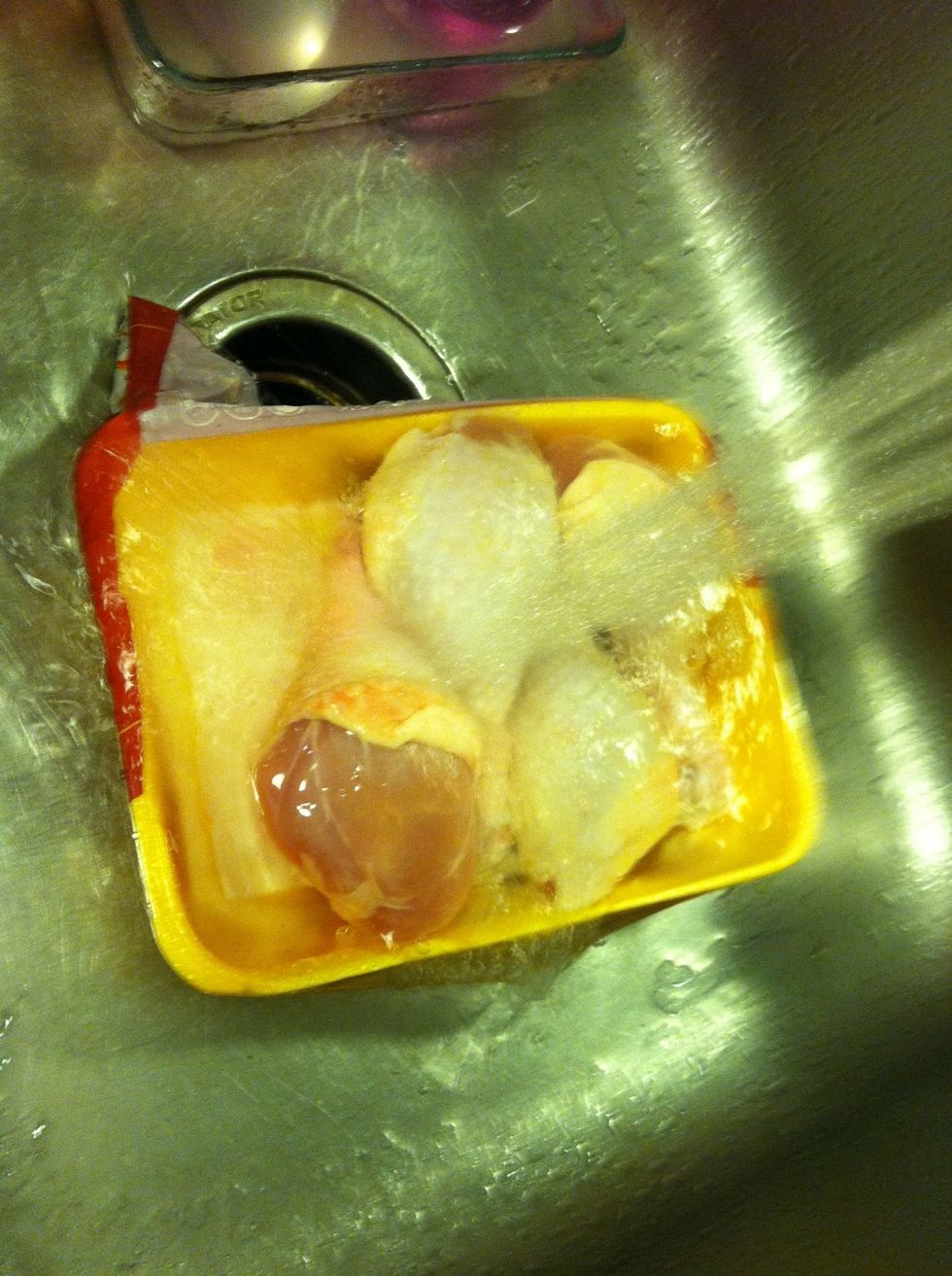 I place the chicken in the sink and rinse it off. I like to be on the safe side of the cooking world and rinse and clean my food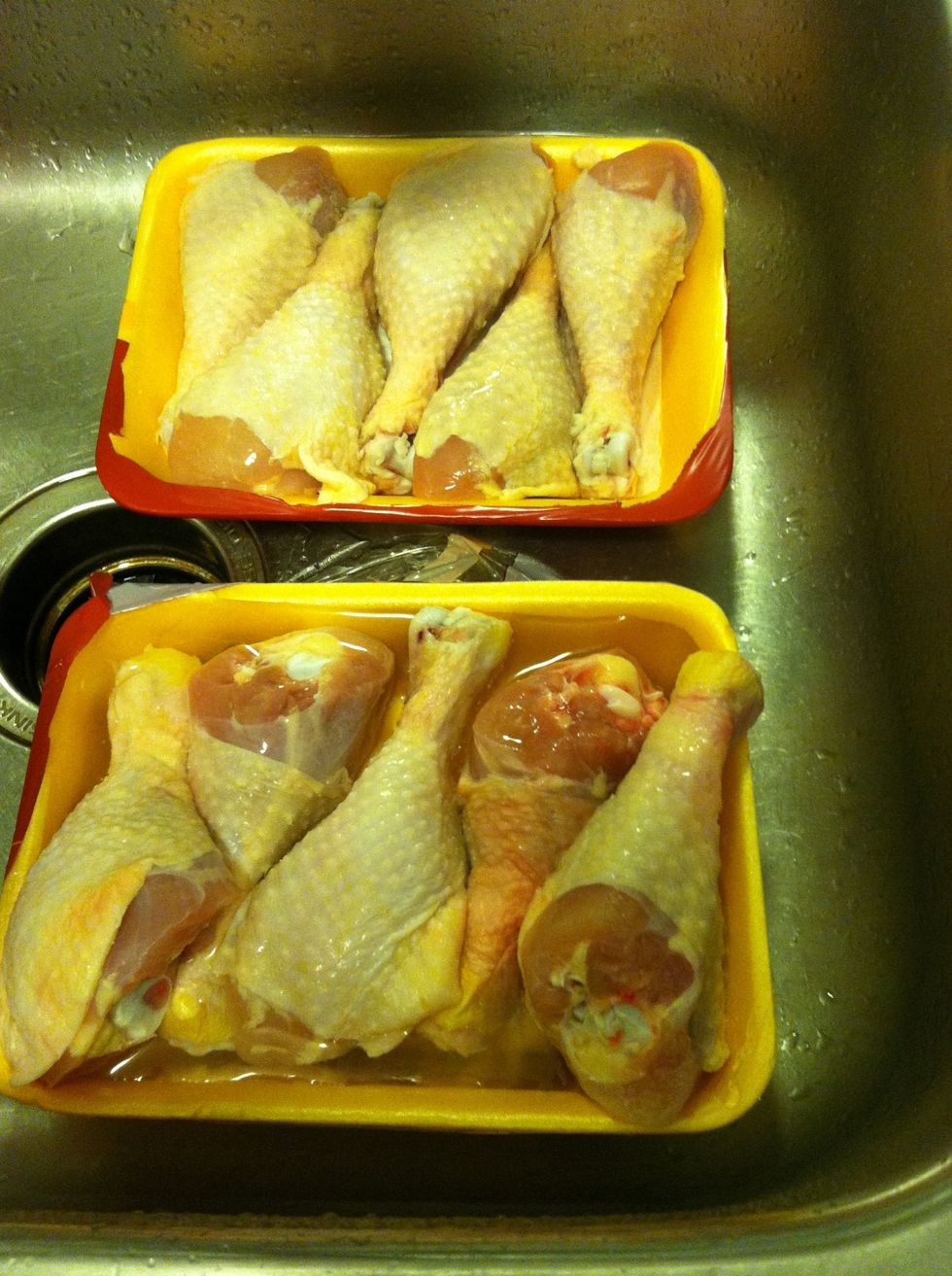 I place both packages in the sink and let then sit in cold water while......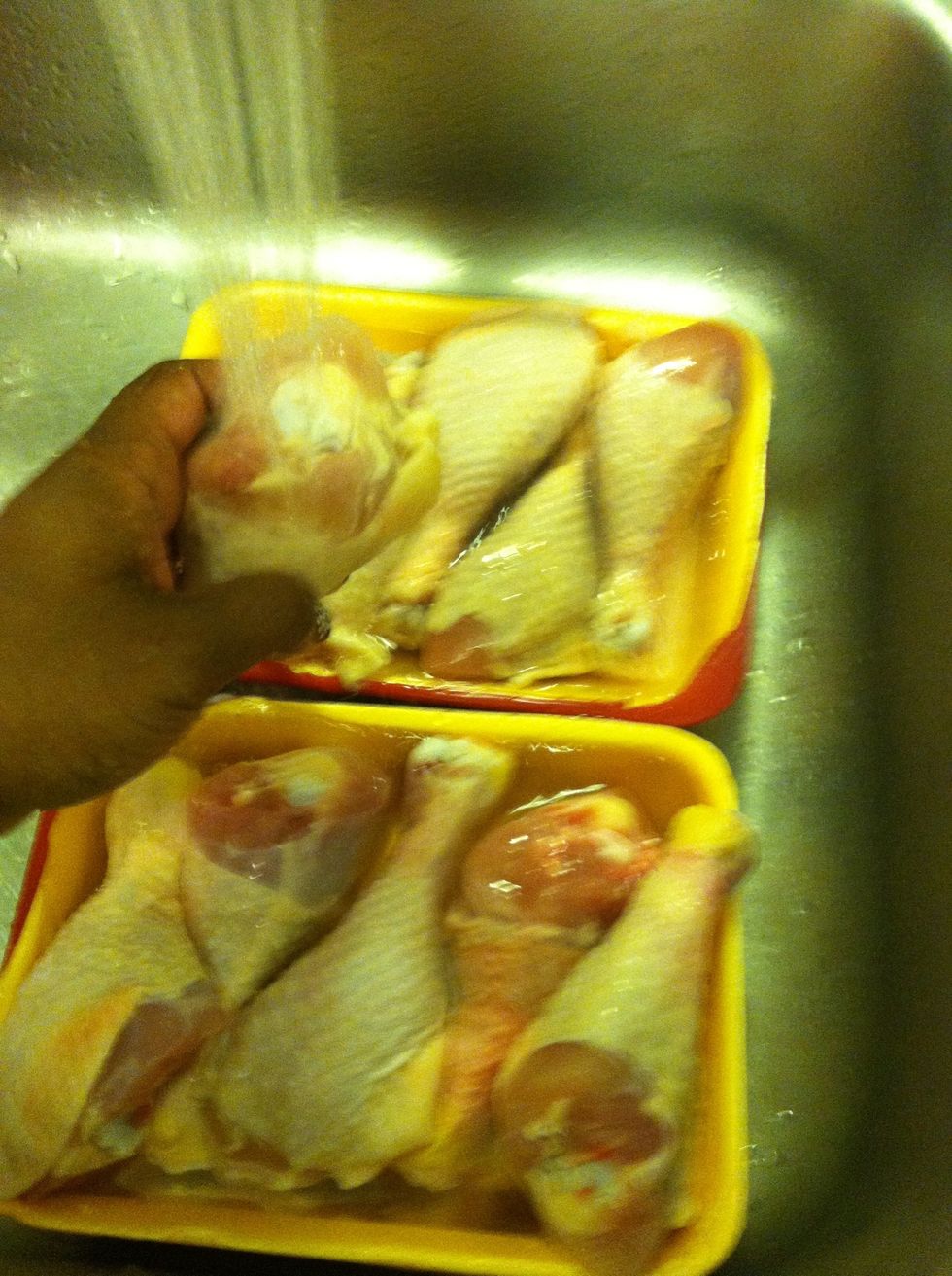 I clean each piece indivisible checking for any hairs or unordinary things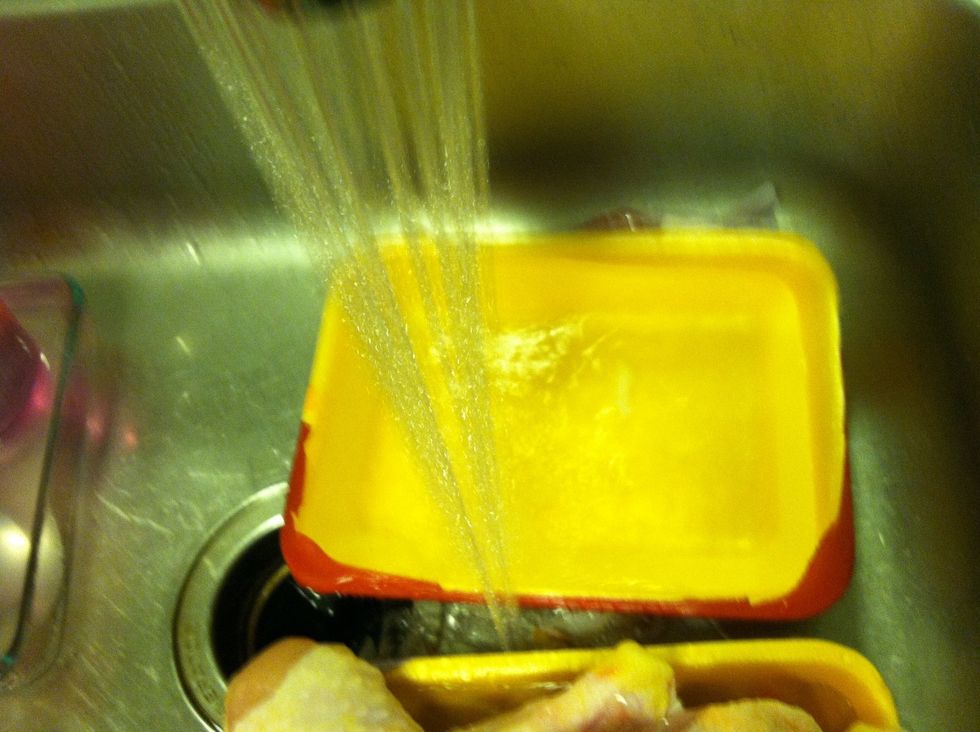 I fill the yellow foam up with cold water and sit the chicken in it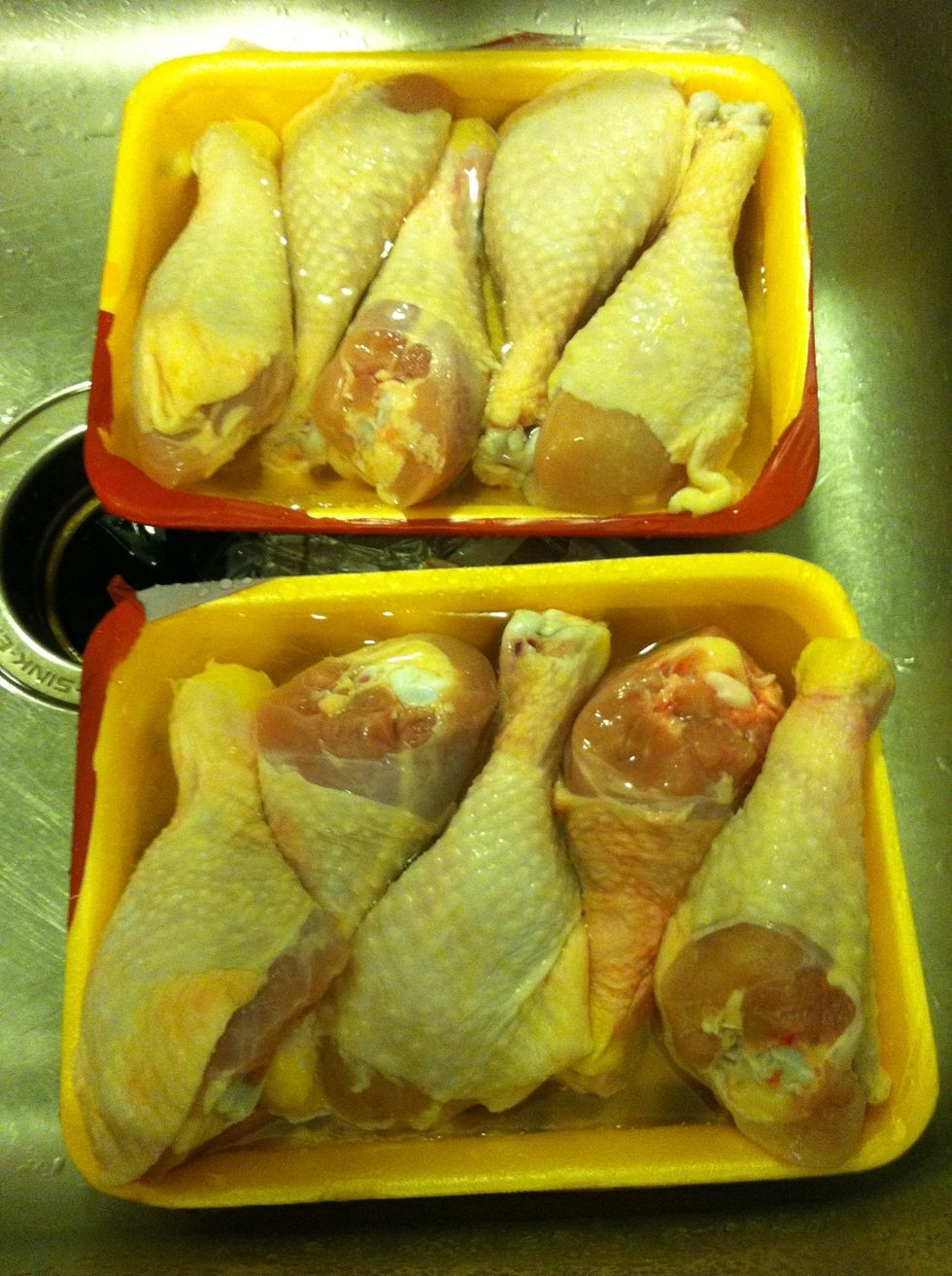 I let them soak while I set up. I bought my chicken kind of frozen so if your chicken is some what frozen the rinsing and sitting process with the cold water help dethaw it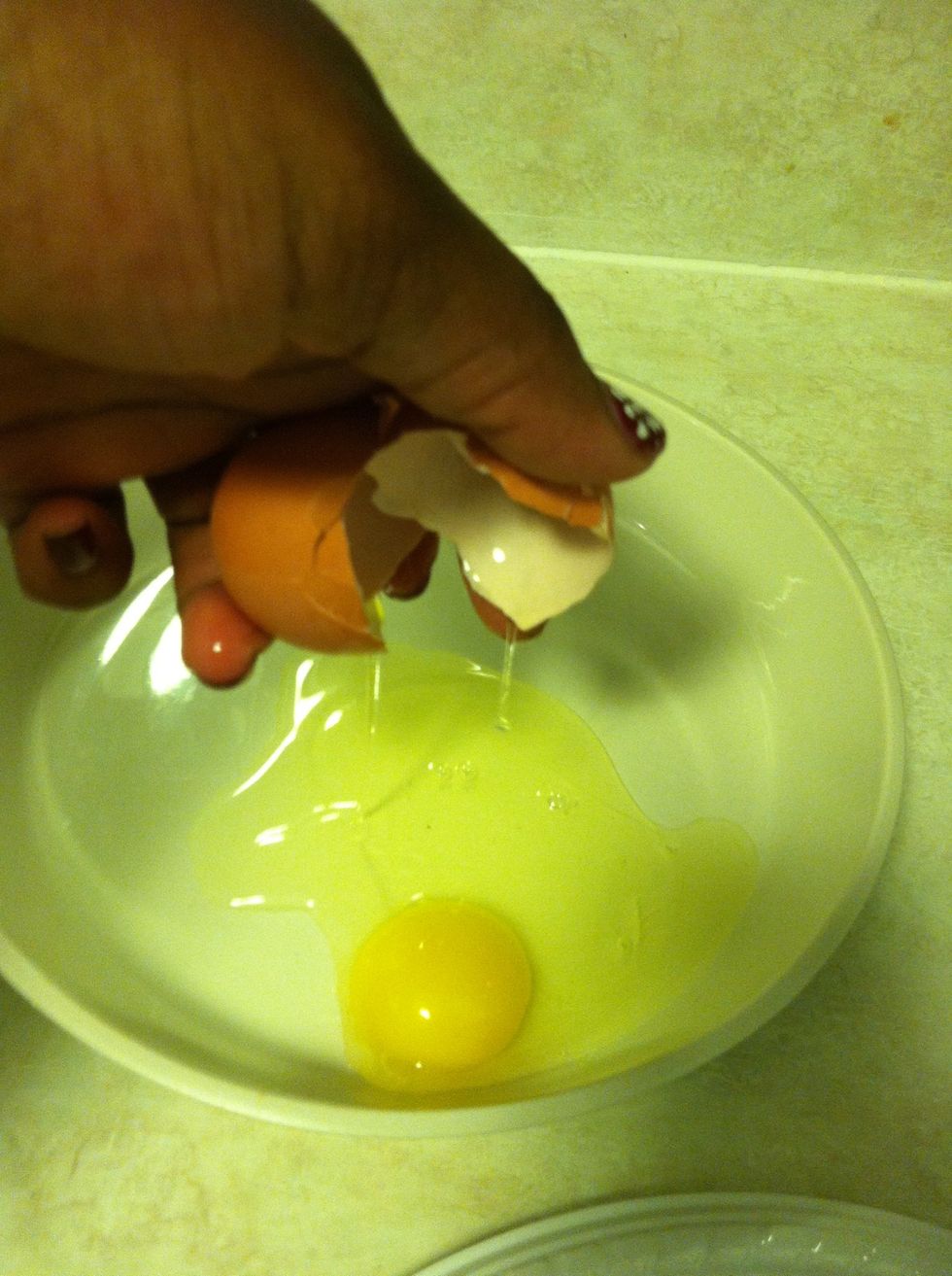 I take a bowl and place an egg in it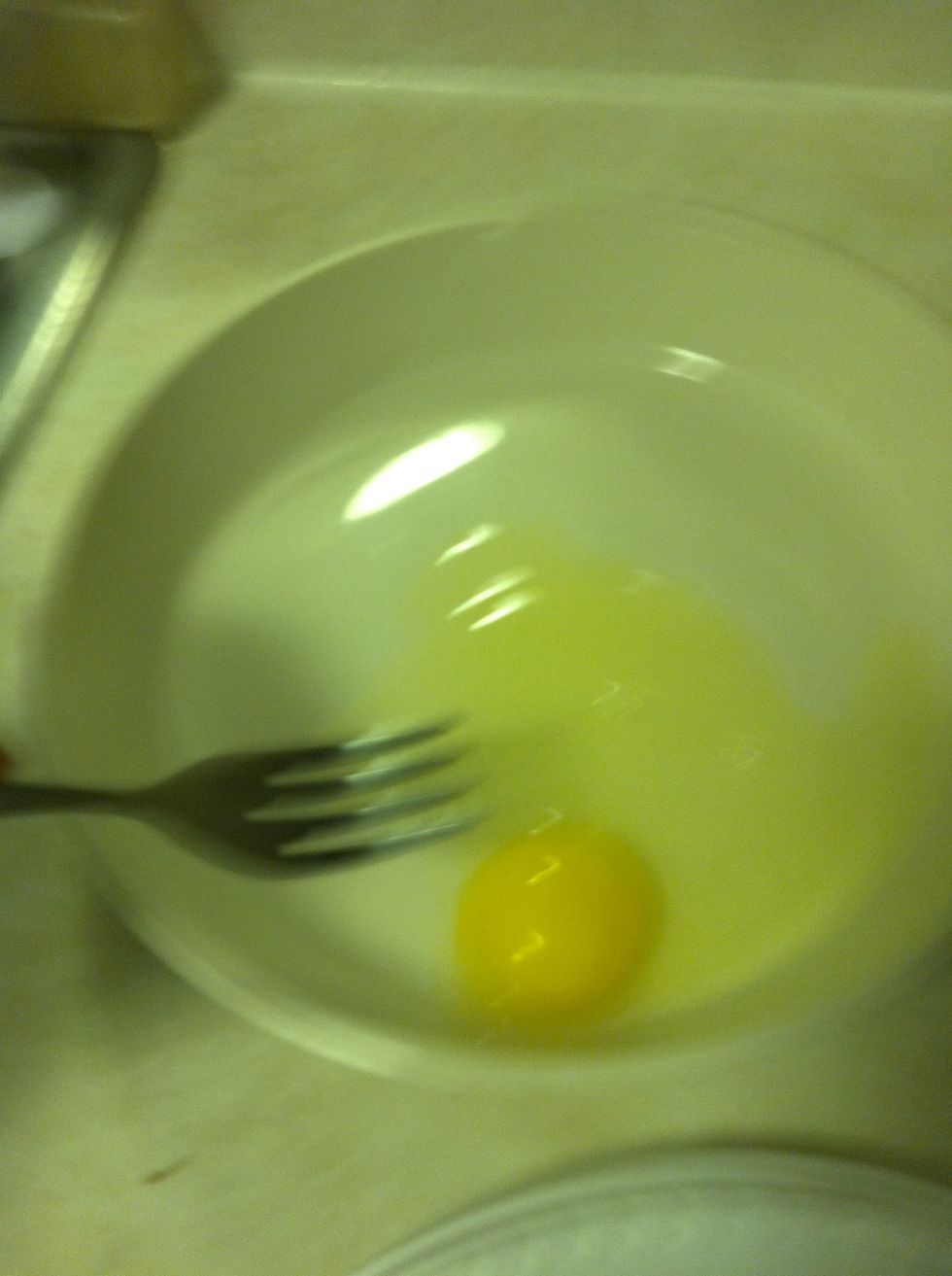 I beat the egg (scrambled)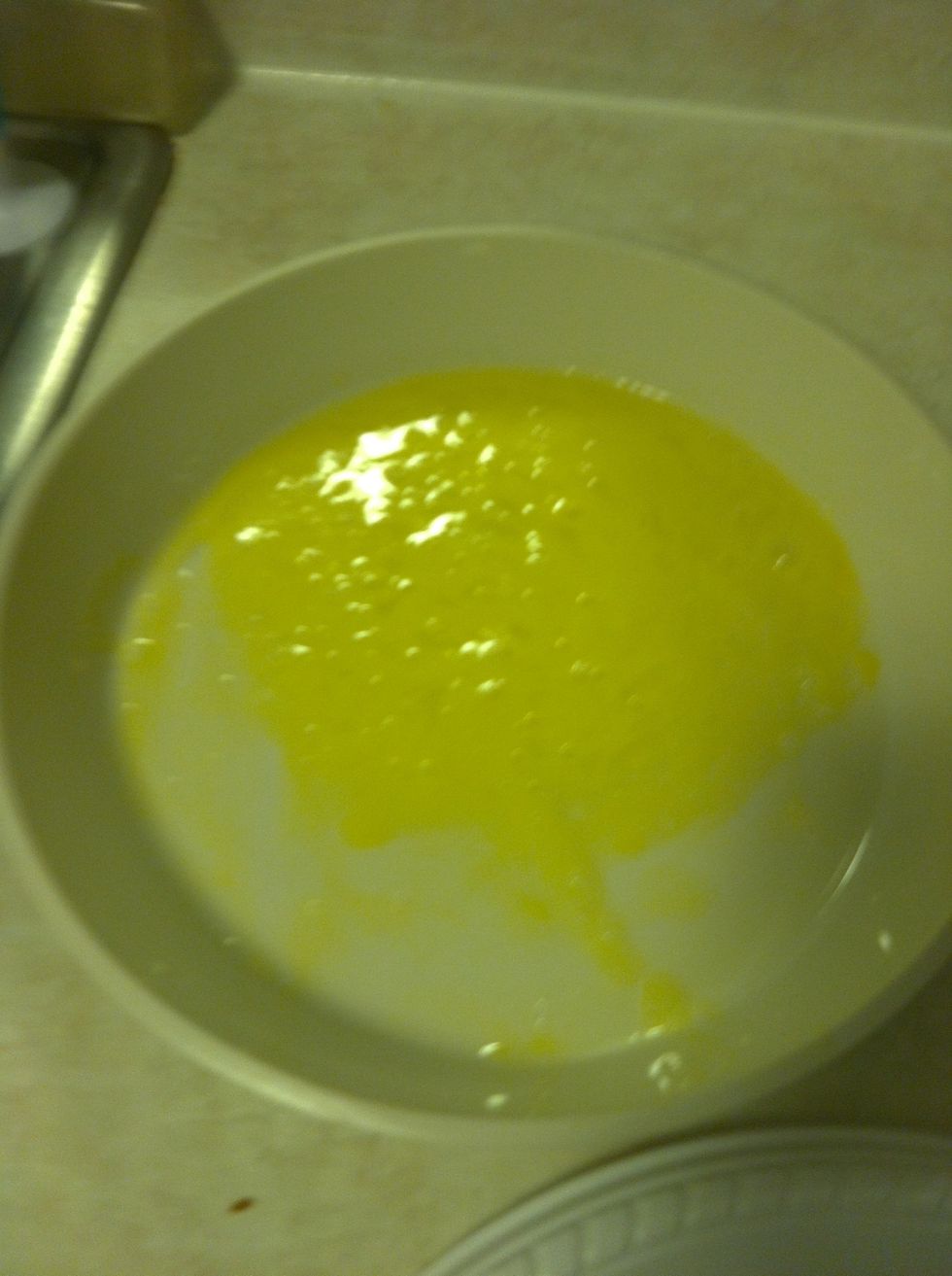 Beat it until its blended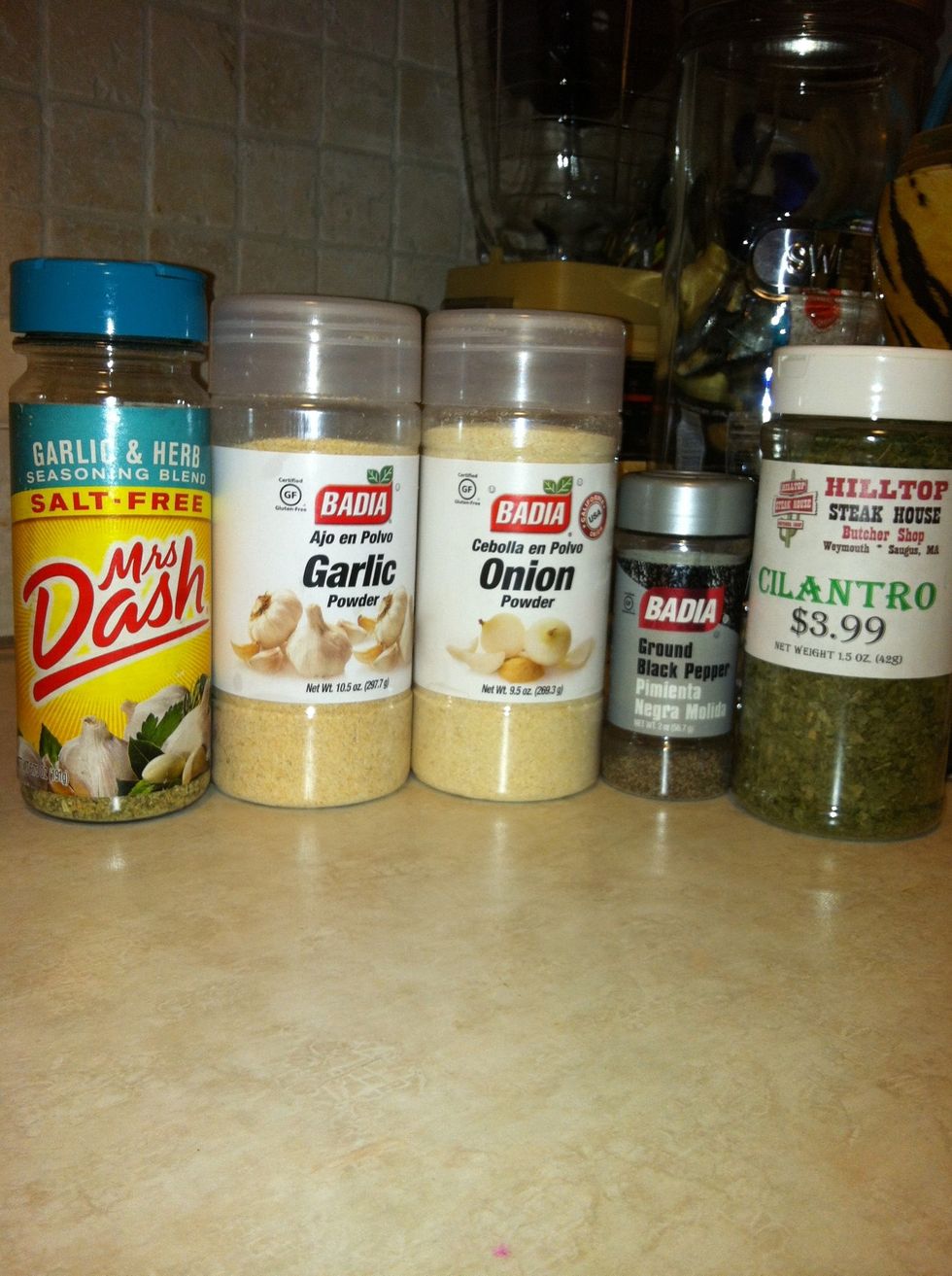 These are my cooking troops! They will be with me to the end of this dish NOTE: THERE IS NO SALT USED HERE! Feel freel to add your own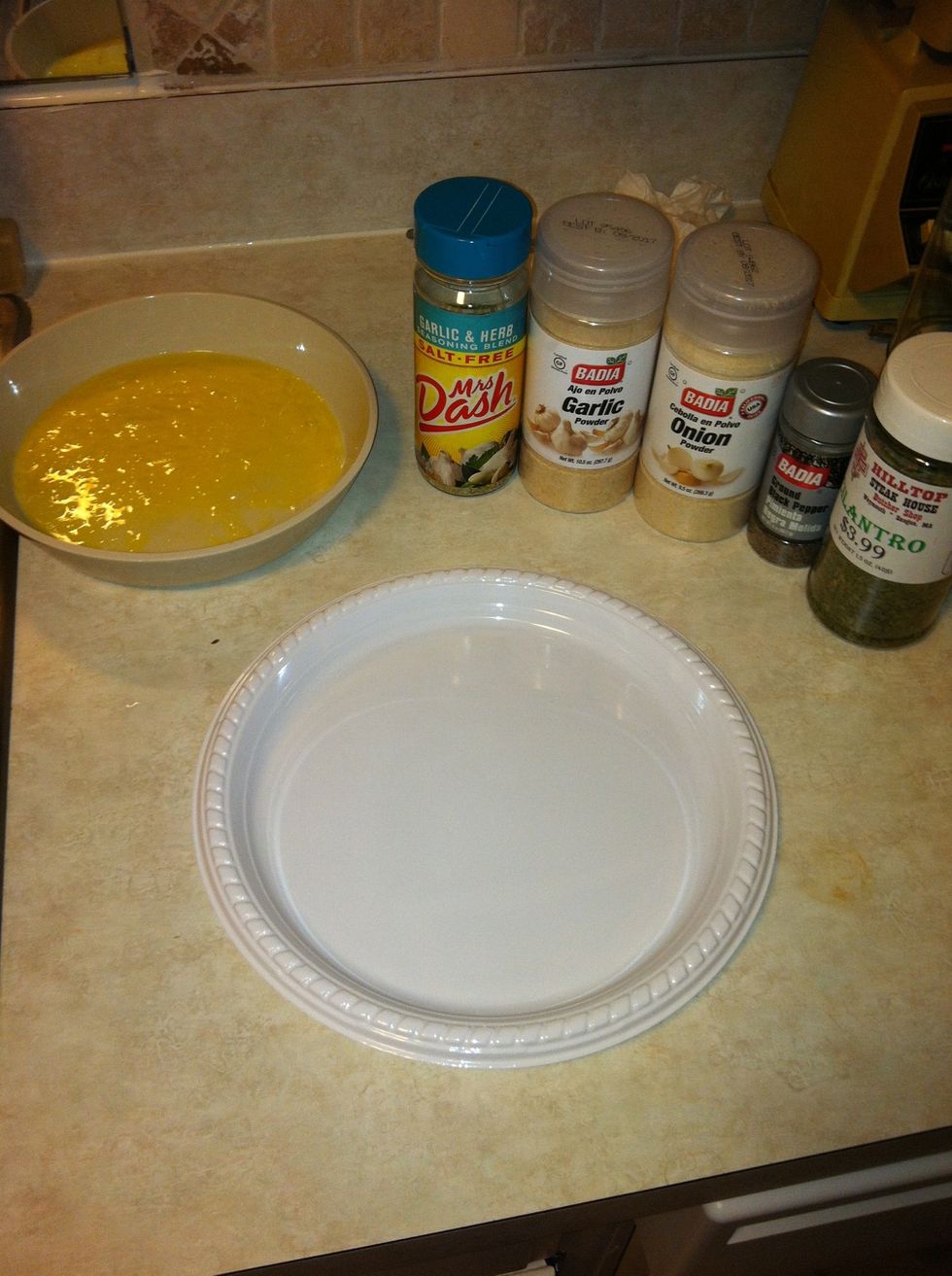 Next step items needed: bowl with egg in it. Plate and season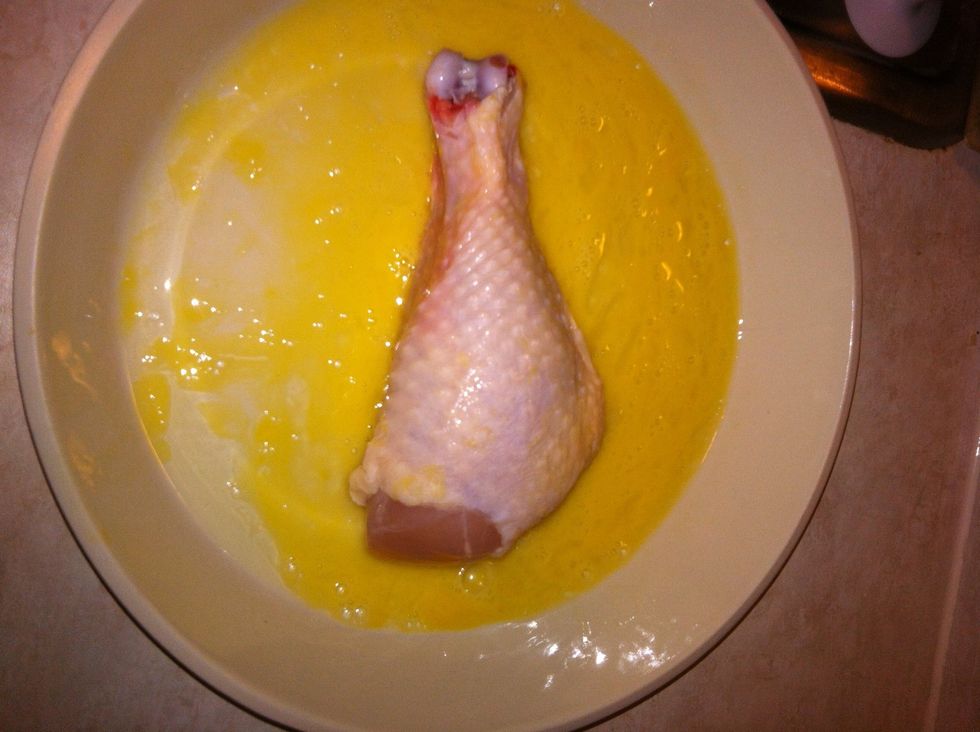 Place the drum stick in the egg and till it around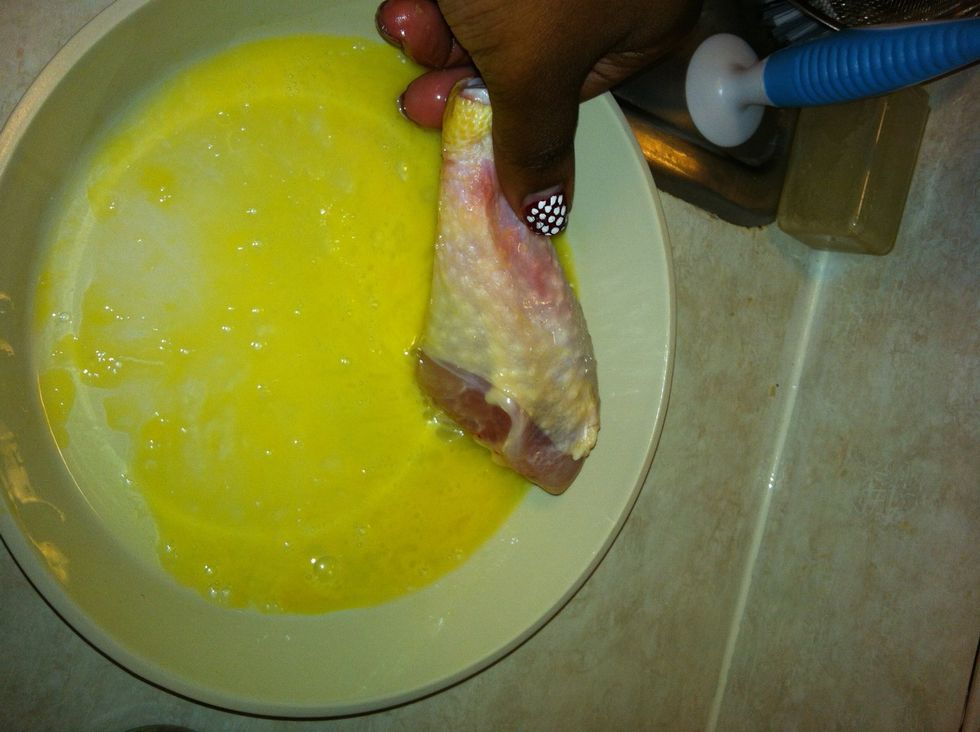 Make sure u roll each ends in the egg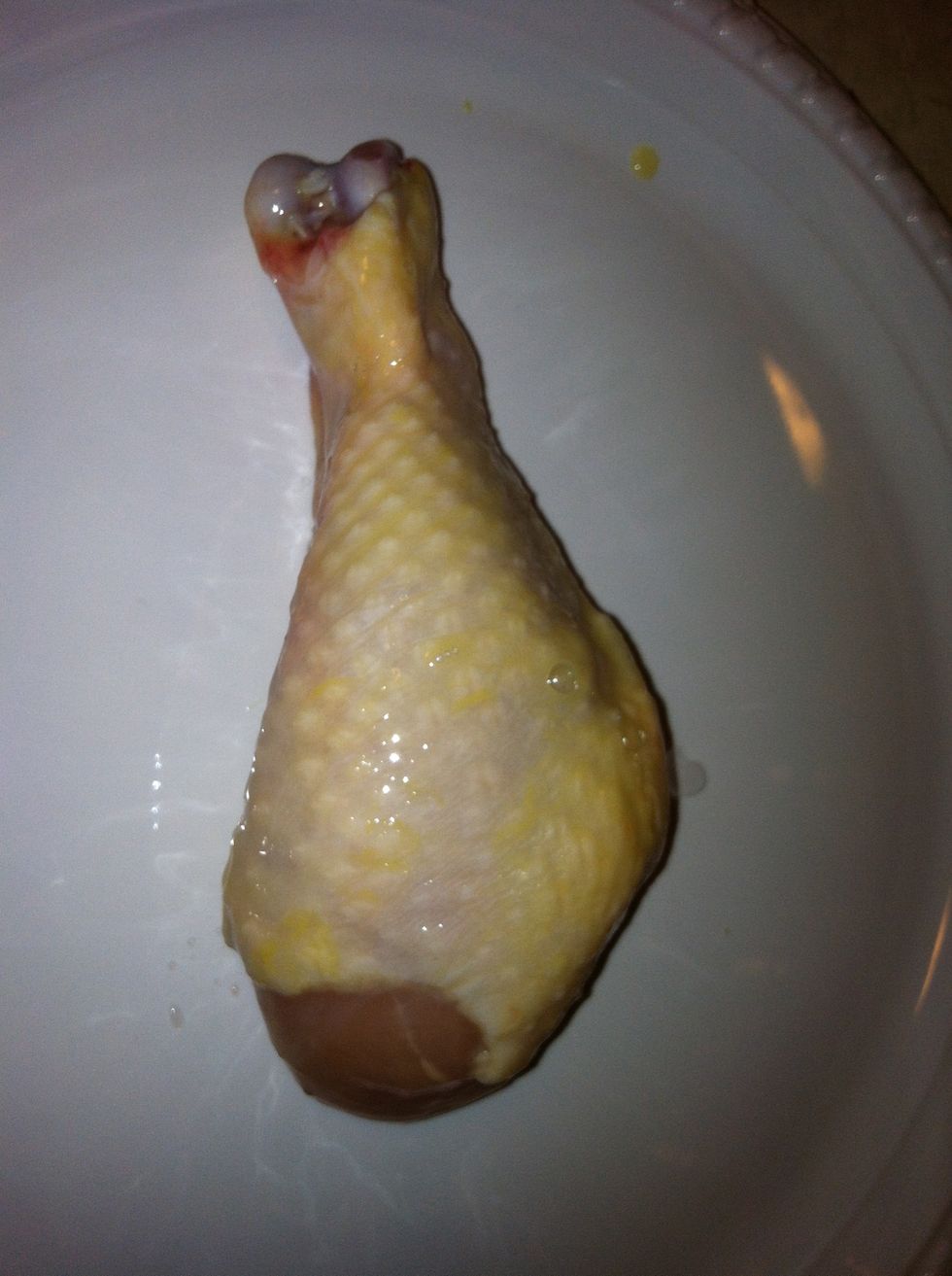 You want it coated just like this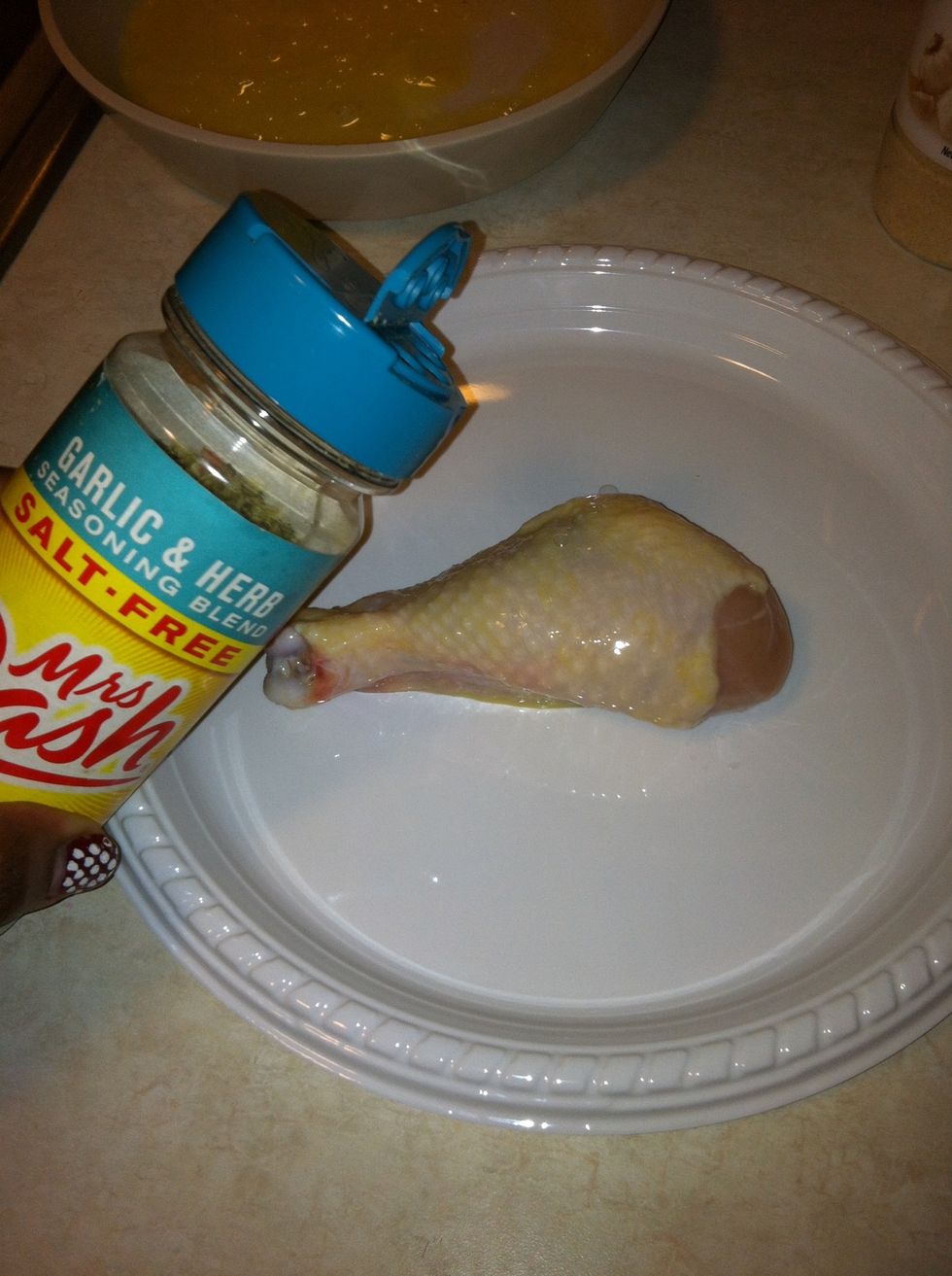 I start of with my Mrs. Dash. One hand distributes the Season and the other rotate the drumstick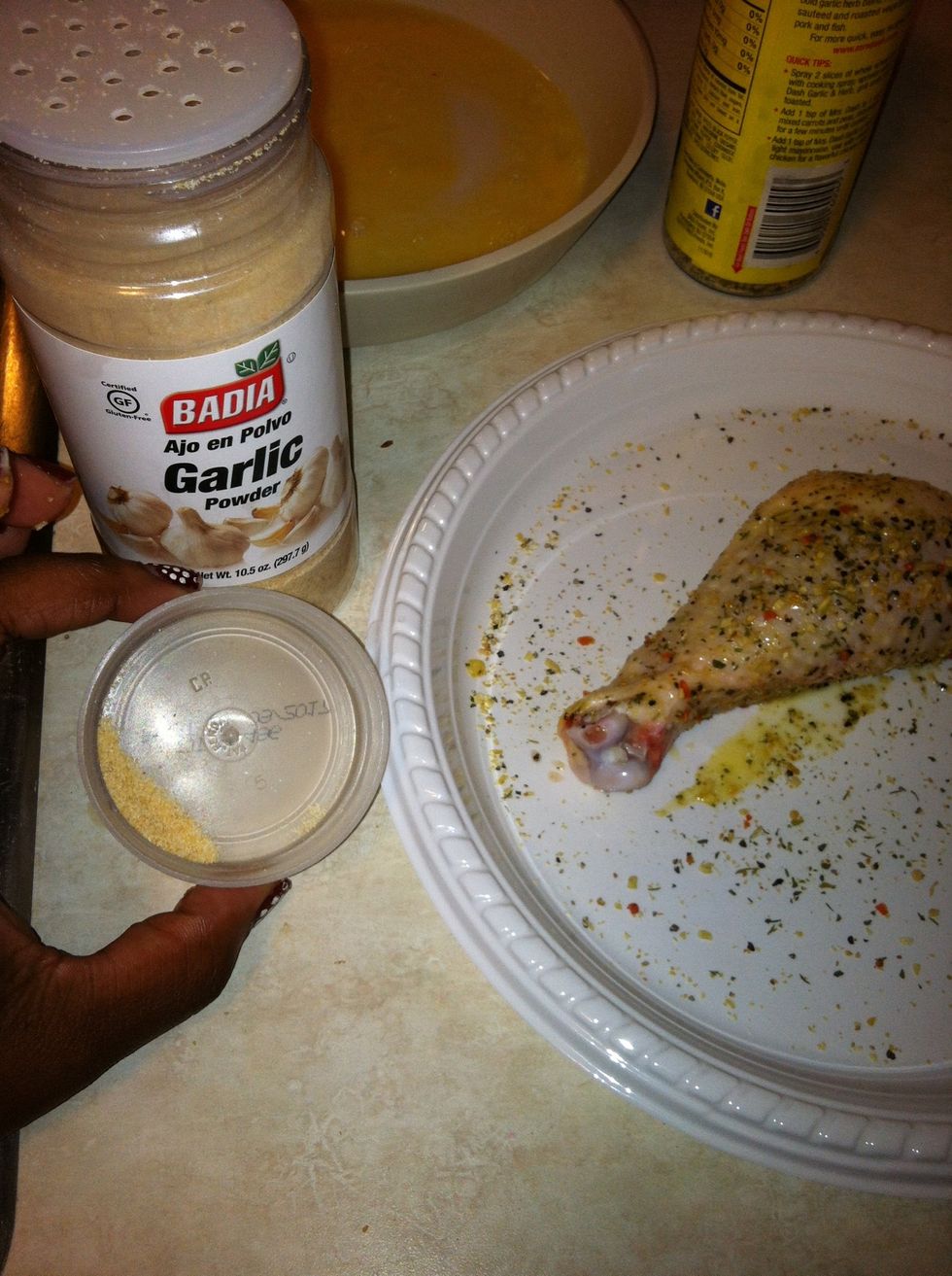 I measure my onion and garlic season because there some already in Mrs. Dash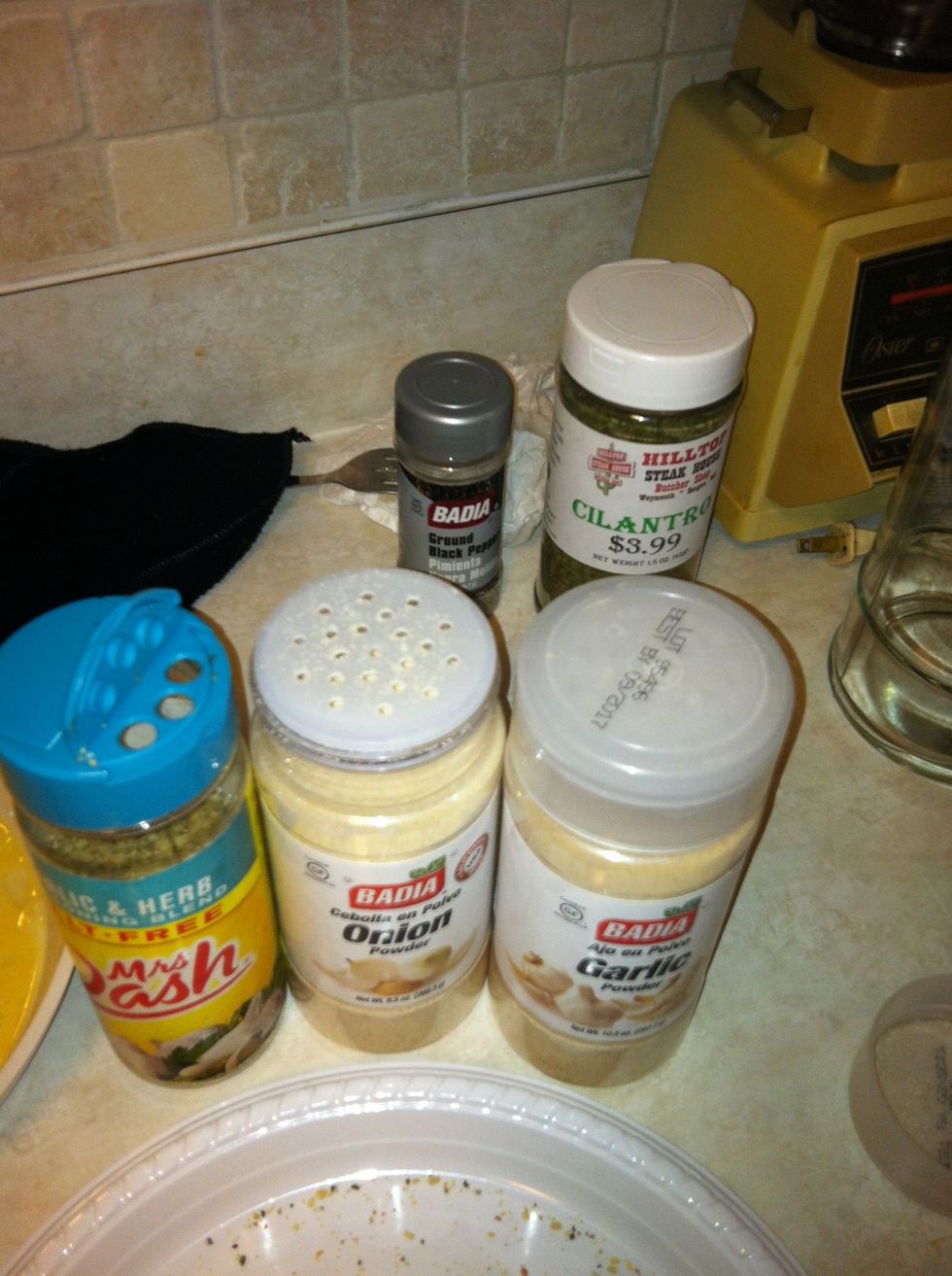 I only put onion an garlic and Mrs. Dash on chicken individually. The cilantro and black pepper put aside and save for later
When done seasoning a piece place it in your oven baking dish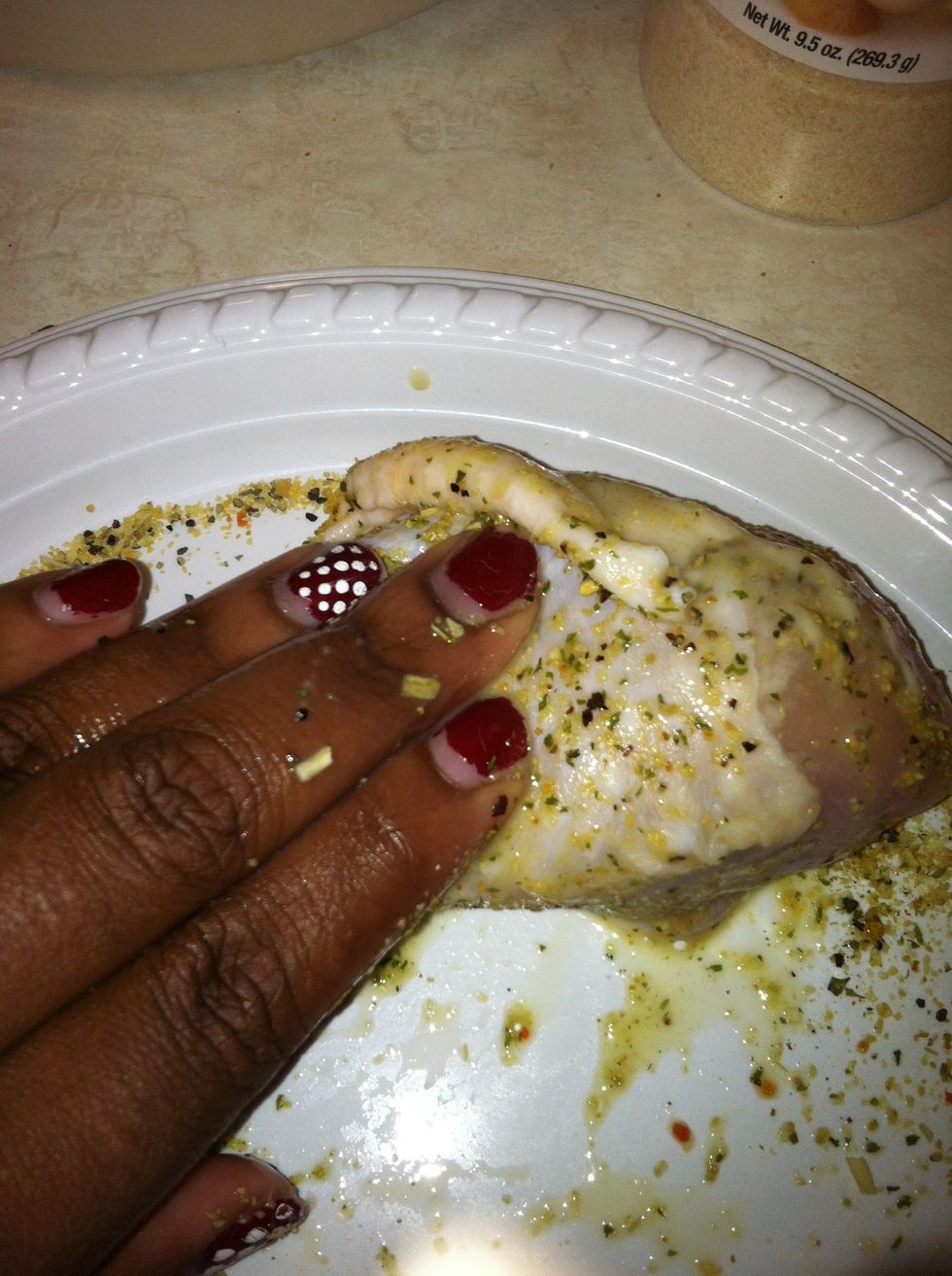 When seasoning the chicken I push the Swanson into the chicken. I do this because the chicken has retained some water in which it was soaked in. when pushing season into the chicken it pushes flavor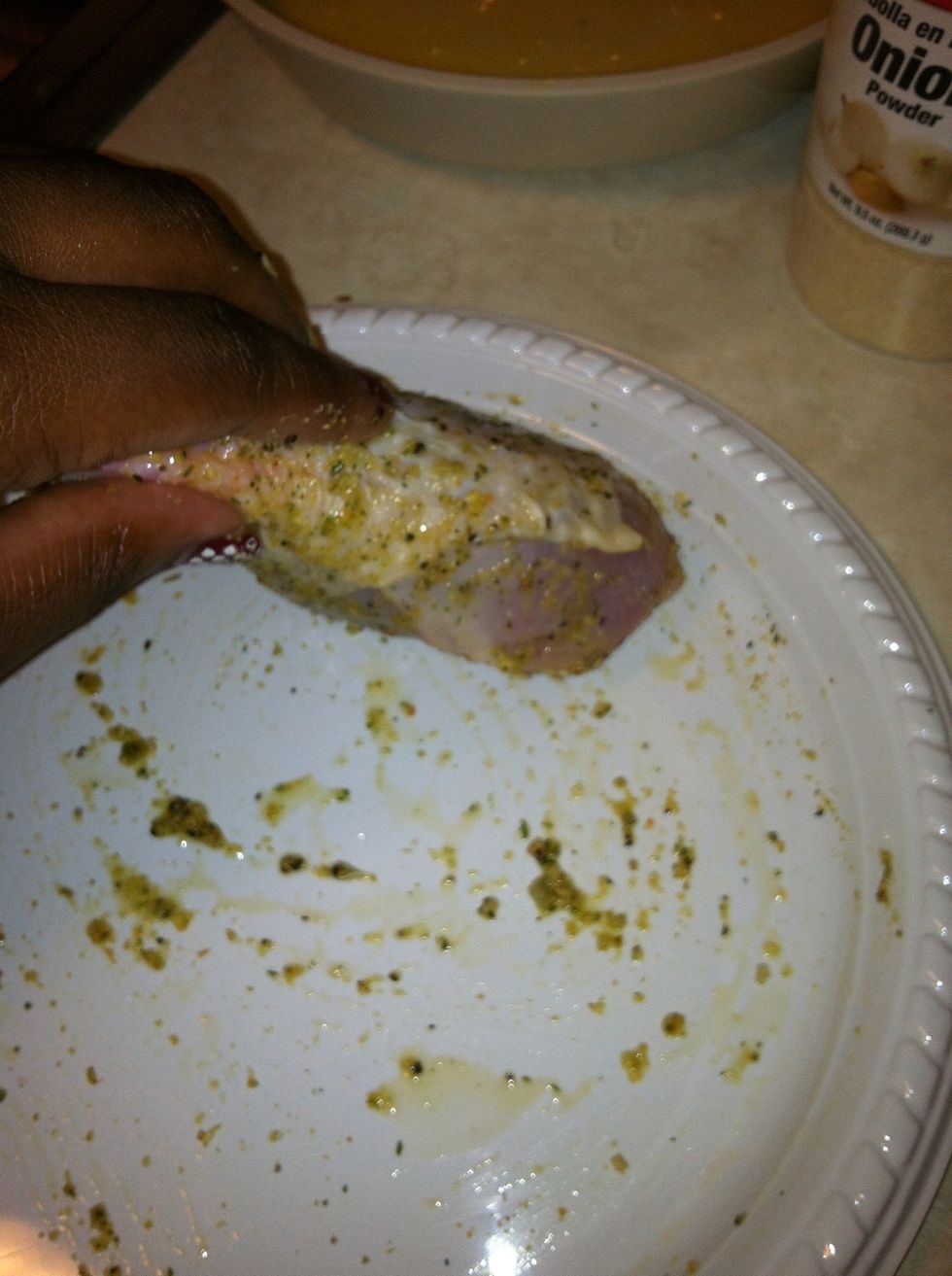 I sometimes roll chicken in the season that stops on the plate. Do not like to waste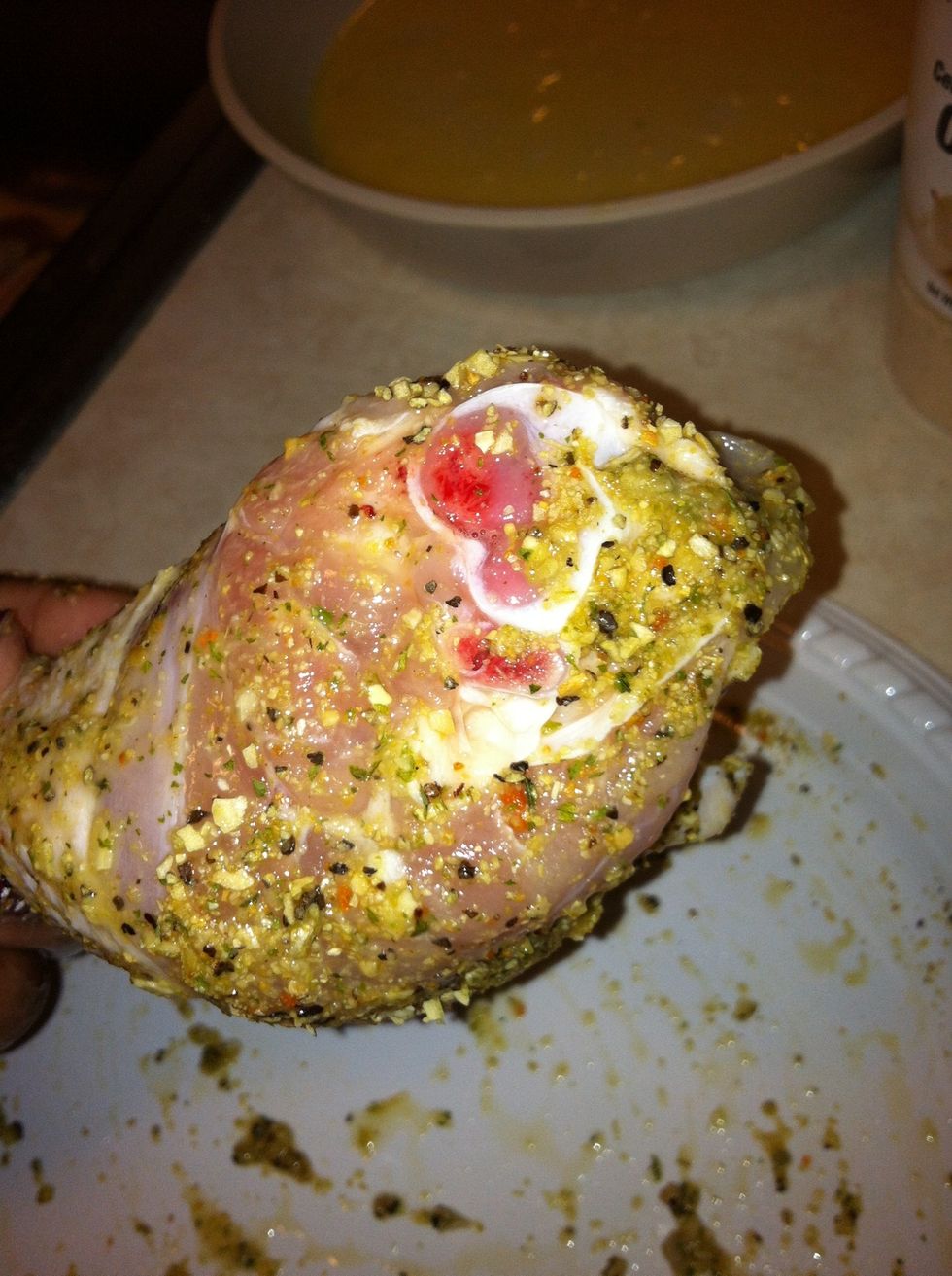 Make sure your chicken is seasoned up nicely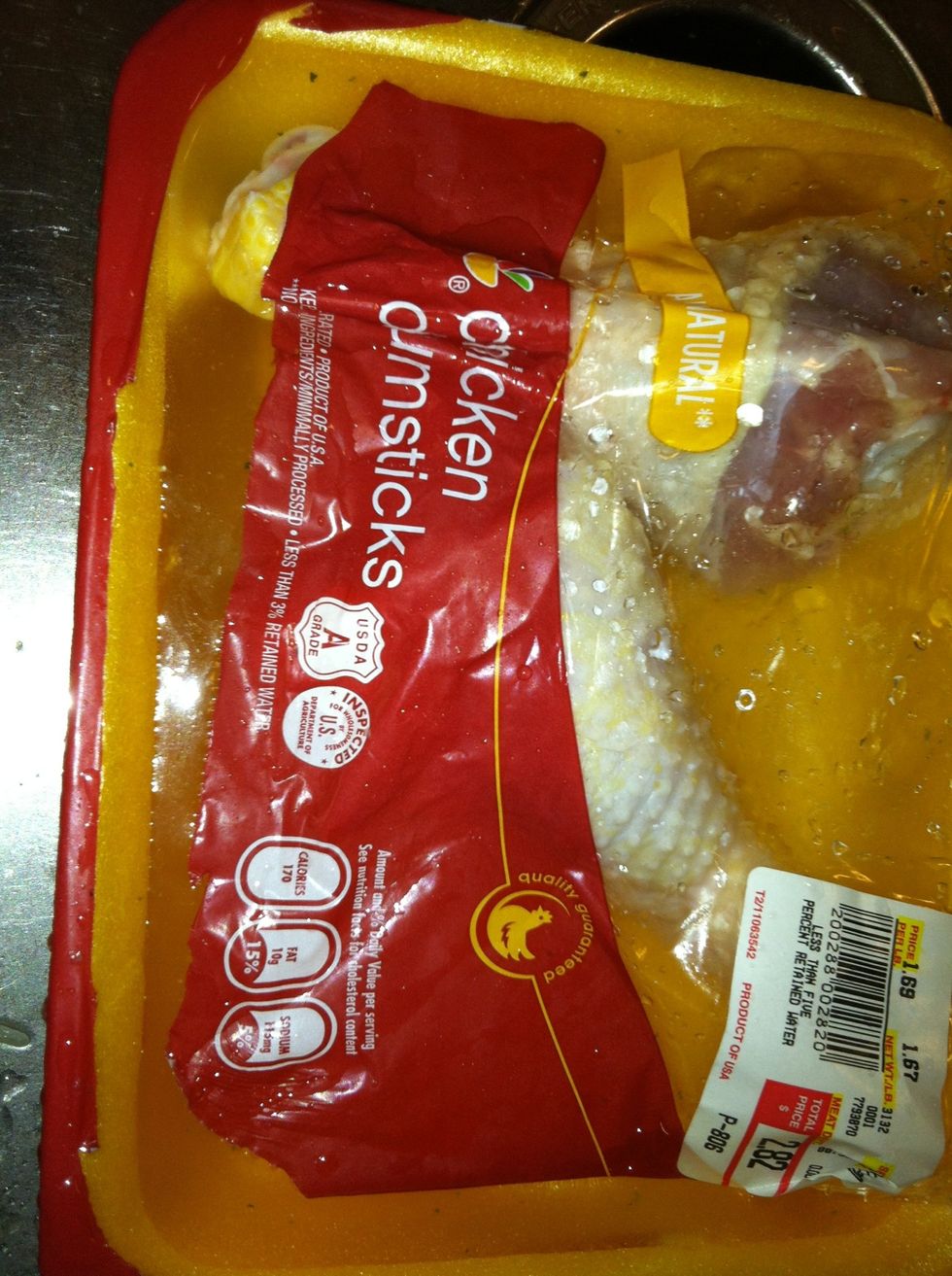 I'm left over with two pieces that would not fit so I cover them up for time being and leave it in the sink. the reason why I open the chicken so nothin gets in it while in the sink.
Now that all the chicken is the pan I place the cilantro and pepper over the chicken
The pepper I slowly place on each chicken so I don't over do it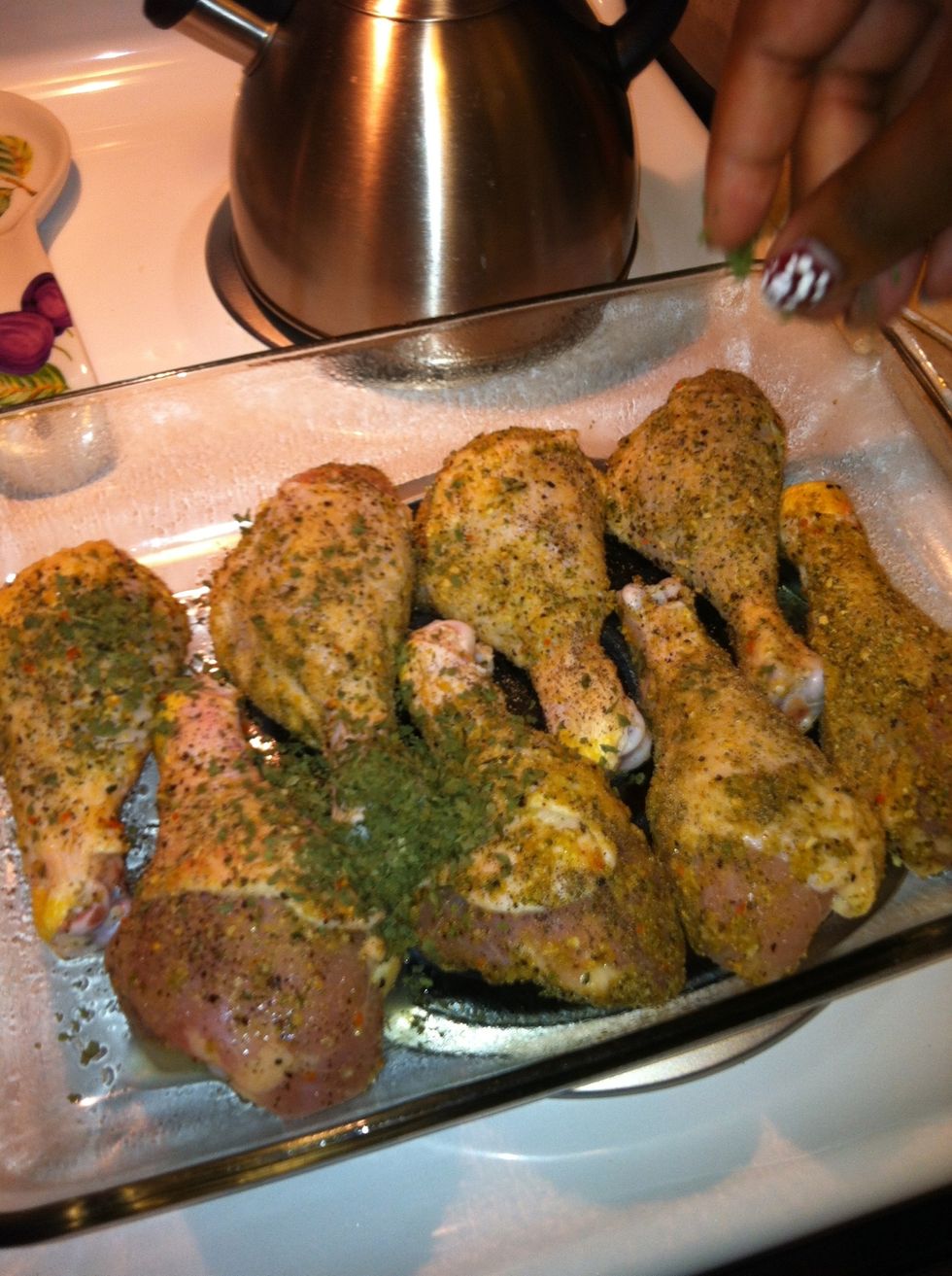 I pinch the cilantro over the chicken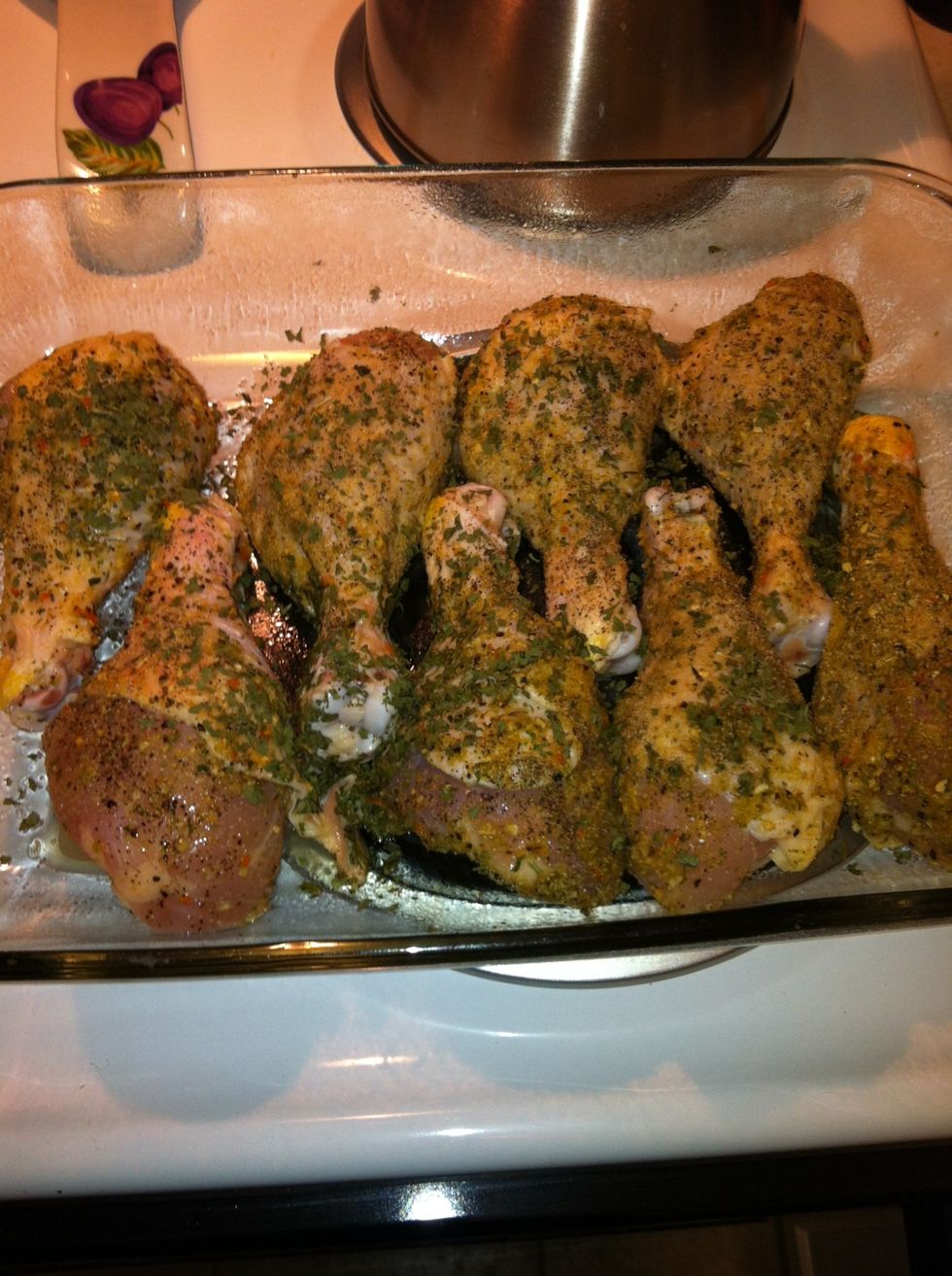 This is what it looks like before i place in the oven
Time it for 30 mins on 350 degrees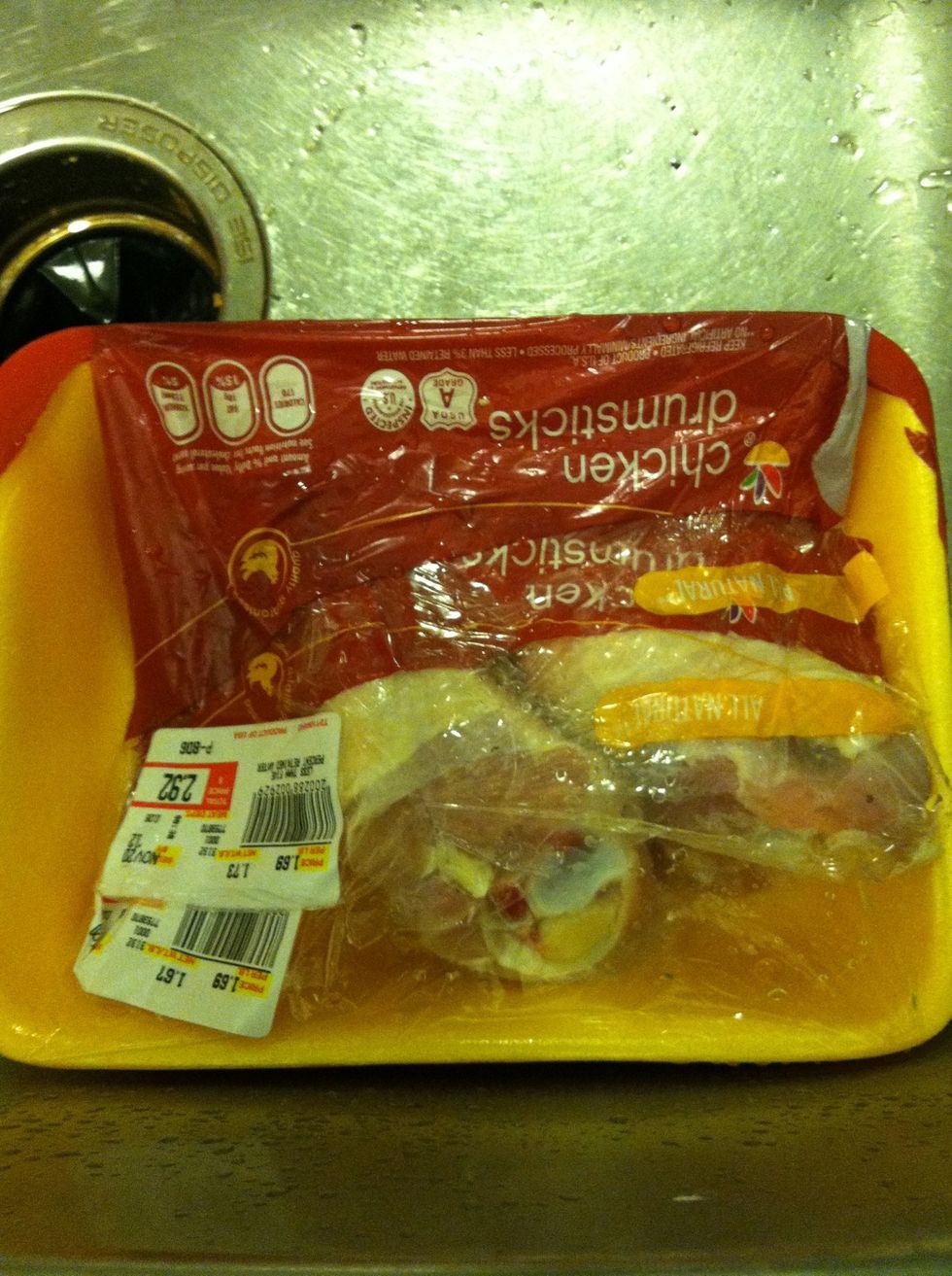 I end up putting these in the frezzer. I got to lazy to cook them (sorry)
After cooking the chicken for 40 minutes on 350 I turned to up to 450 for 15 minutes. After the 15 minutes I put it on broil and let it brown. Dinner is serves!! The pepper I will put a guide up for
In the previous picture is cauliflower and brocoli ( cooked for 25 minutes on medium heat. Boiled) strained and mixed with butter and pepper. Under the pepper mixture is my simple rice. Enjoy!! :)
The creator of this guide has not included ingredients