How to dropping into a "butterfly"
A butterfly is a move that a ice hockey goalie performs to stop the puck fast and efficentally, to create less opportunities to for the opponent to score by closing both of the legs together.
85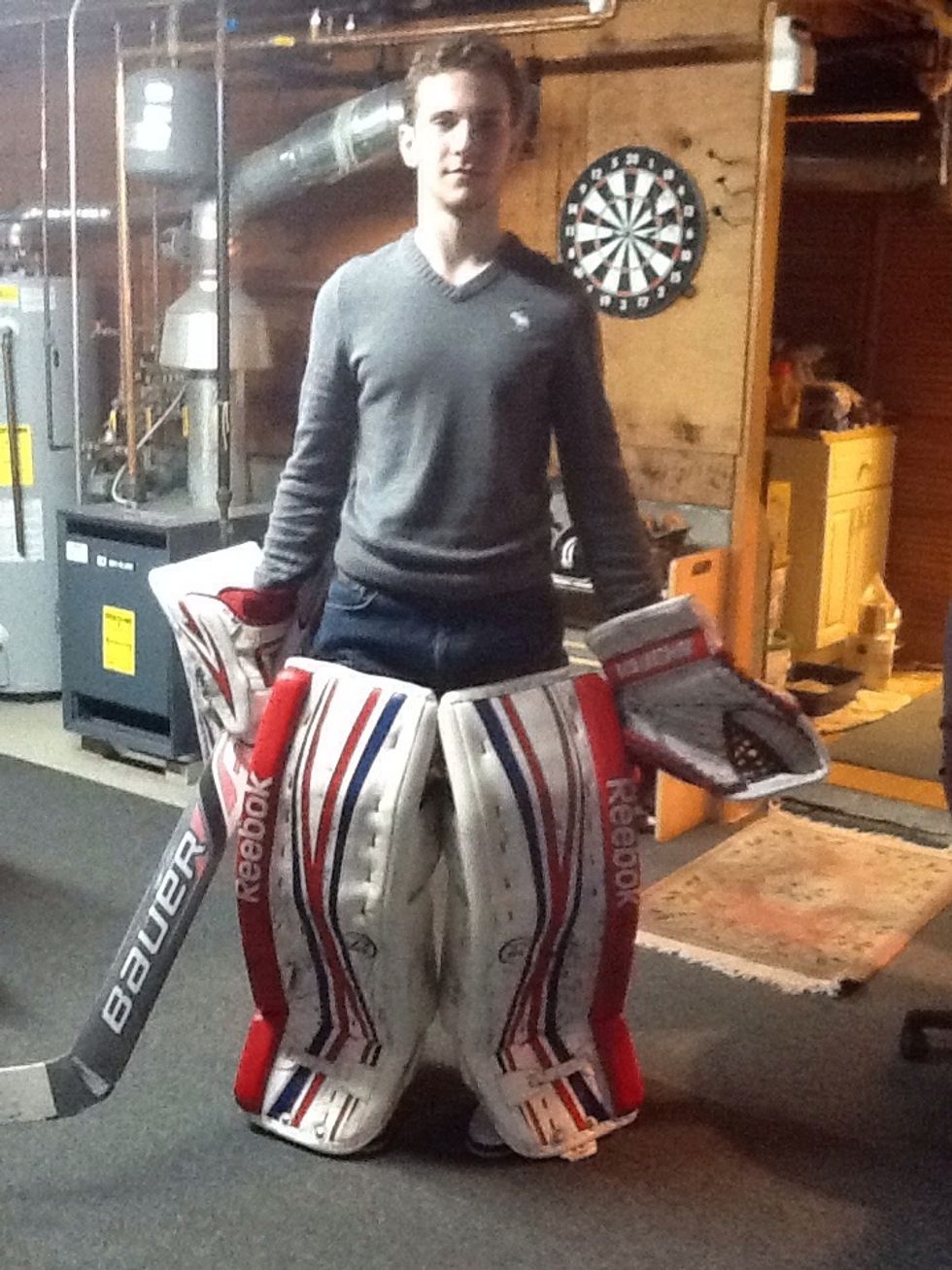 Begin in the anatomical position facing forward with feet shoulder width apart, arms at your side with both palms facing forward. Stand tall with goalie pads and gloves on, as well as stick in hand.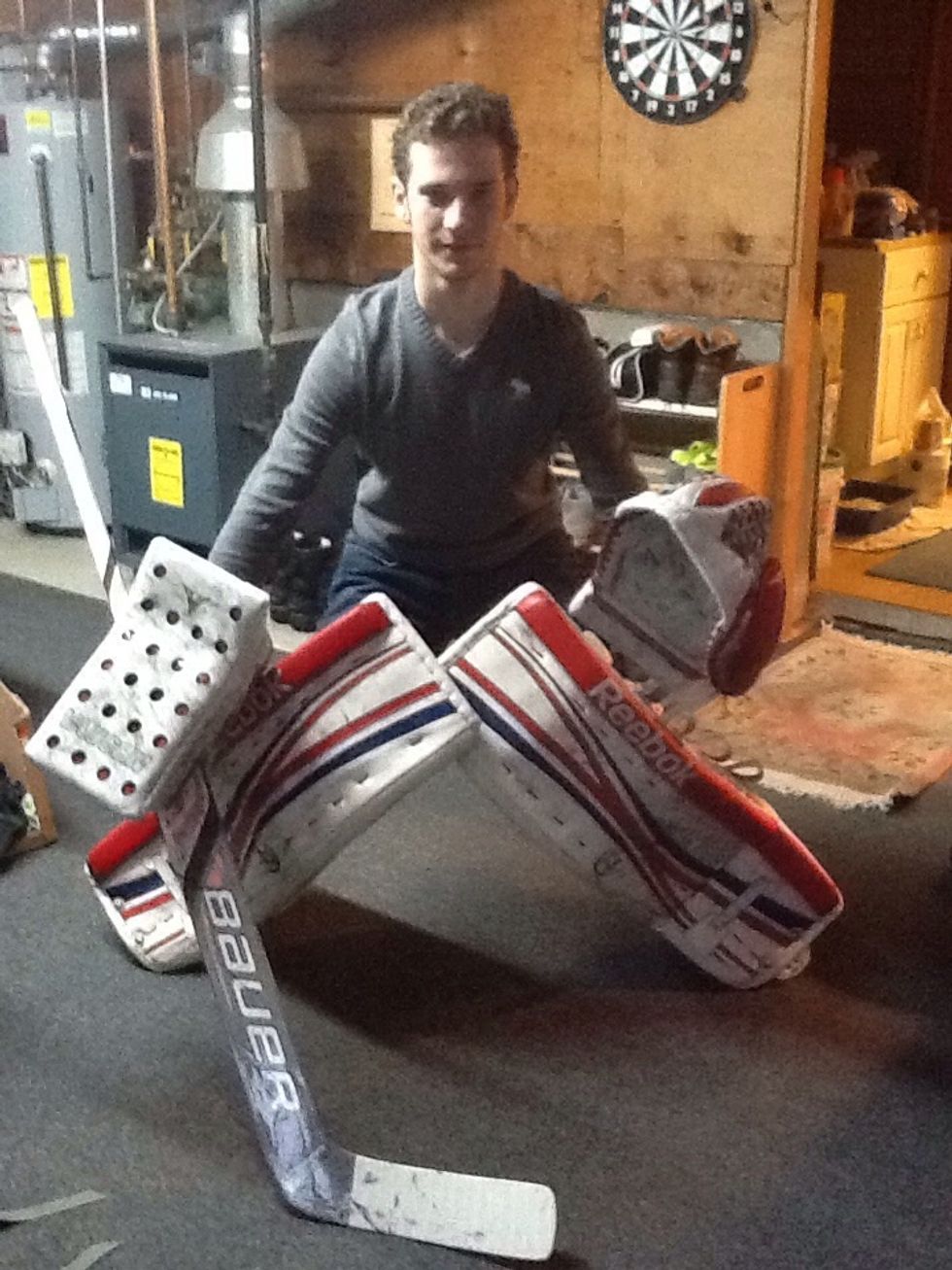 Sligtly adduct both elbows, keeping a grip on the stick with the right hand. Extend left wrist with glove. Adduct both legs and evert both knees inward. Also slightly evert both ankles.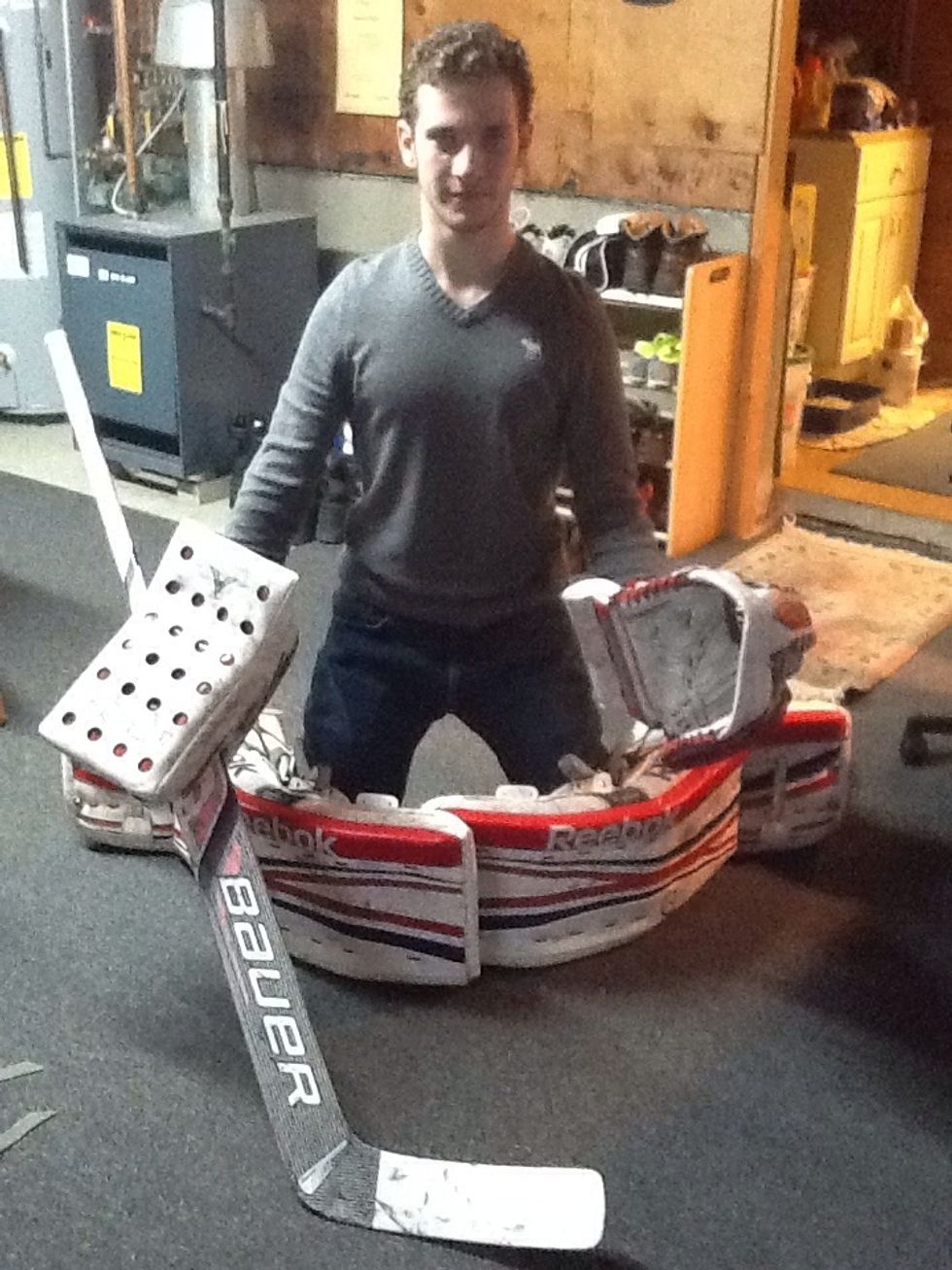 Extend right elbow with stick in hand. Drop down to both knees, everting both completely and move legs behind you.
2.0 Goalie Pads
Ice
1.0 Net
1.0 Goalie Stick
1.0 Helmet
2.0 Gloves