Get a clean work area. Place a board, or tarp under you for easier removal.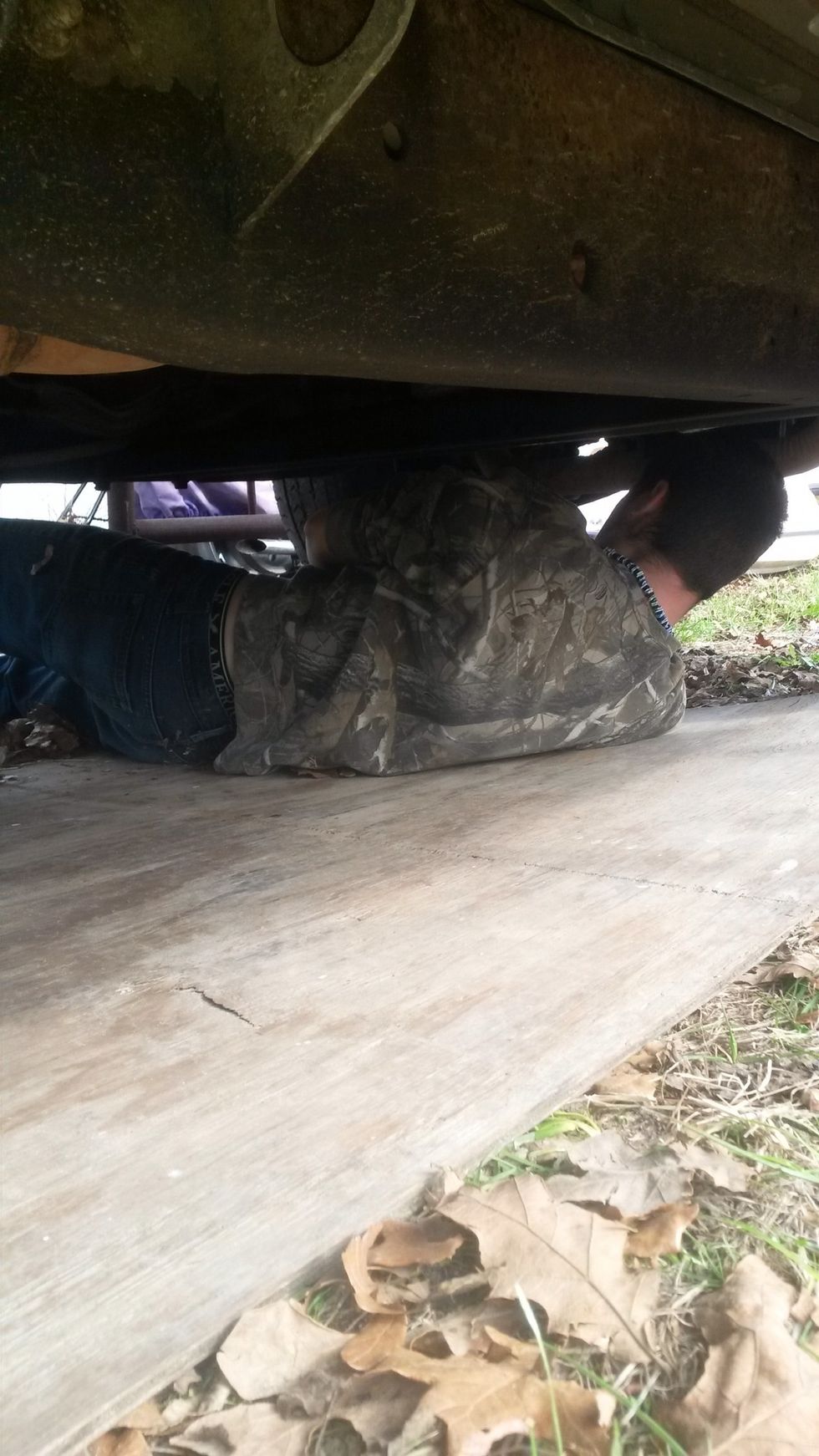 Find the drive shaft, and there a four bolts to be removed closest to the rear end of the truck.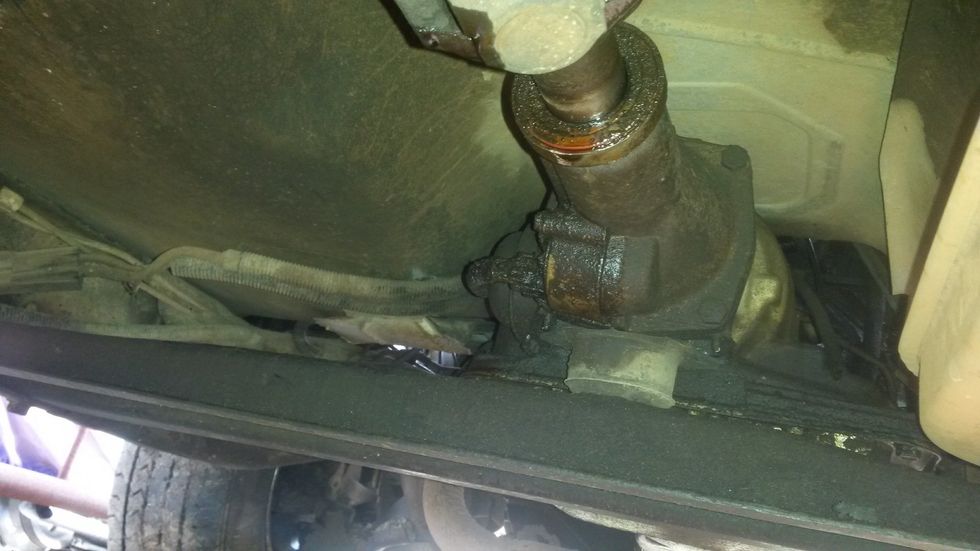 Once the driveshaft is unbolted, go to the opposite end of the driveshaft, and remove the tail-shaft from the transmission. Unfold the cross member from under the transmission. Should only be 5 bolts.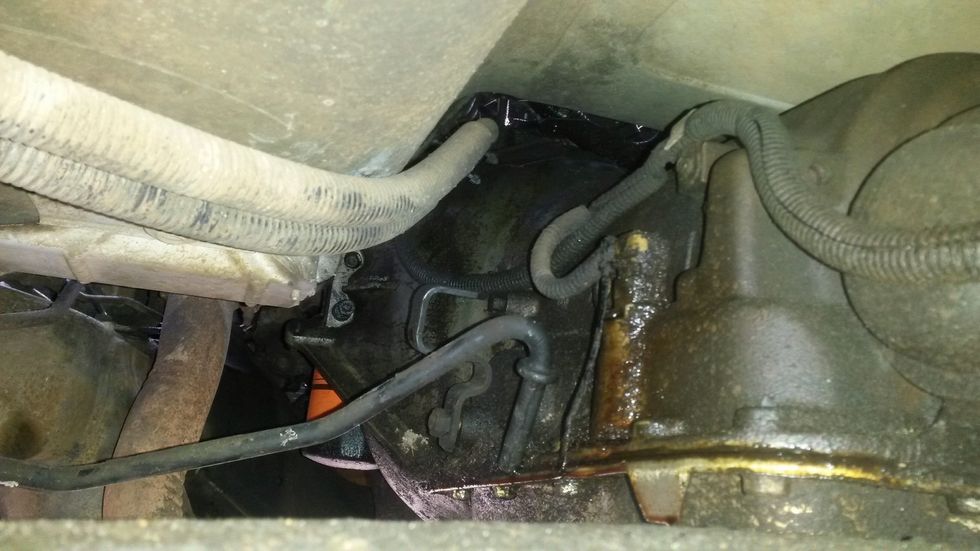 There are 3 coolant lines, two on the right, and one on the left side of the transmission. The one on the left should just pull out. The others you need line wrenches.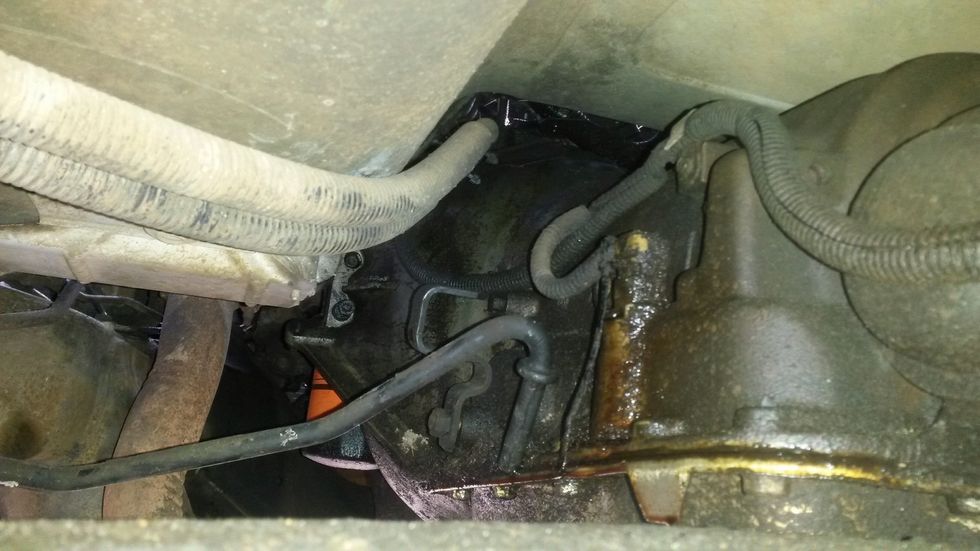 Locate torque converter, under there is a dust cover. There are four bolts that hold it on in each corner. Once removed you have to get it around the exhaust. It can be difficult, but it'll come out.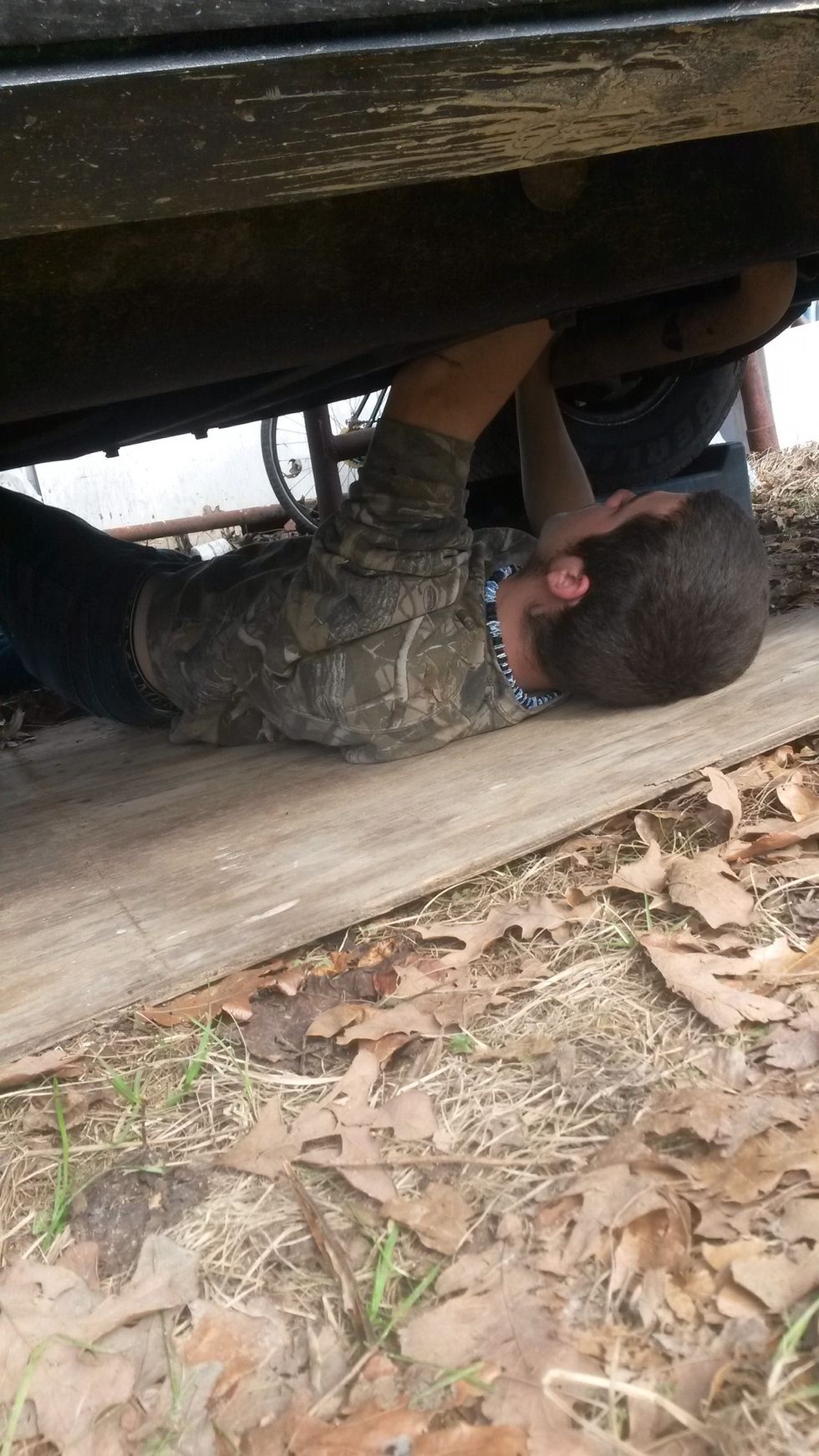 Infront of the torque converter, you will find the fly wheel. There are three bolts the need be removed. You must have a fly wheel wrench to turn the fly wheel itself.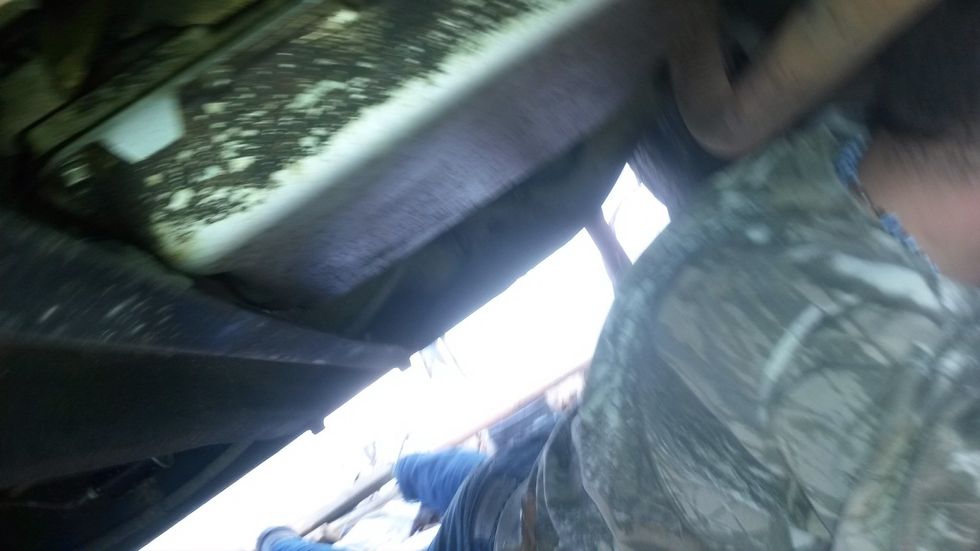 Place your transmission jack under the oil pan. The big silver thing right there. Apply no pressure, but touch the platform on the jack to it.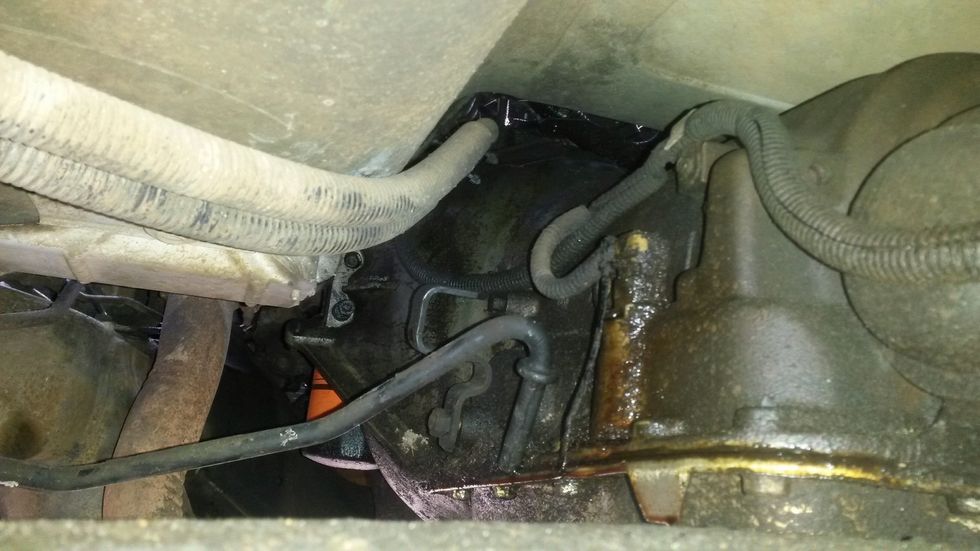 There are 8 transmission bolts located all the around the belt housing that hole the tranny to the motor itself.
Once the tranny is removed, slowly let it down. Watched for any over looked lines or plugs. Once surely free, remove, and cover. You have removed it successfully.
Transmission jack
Standard and metric tool set
Vice grips
Channel locks
Line wrenches
Fly wheel wrench