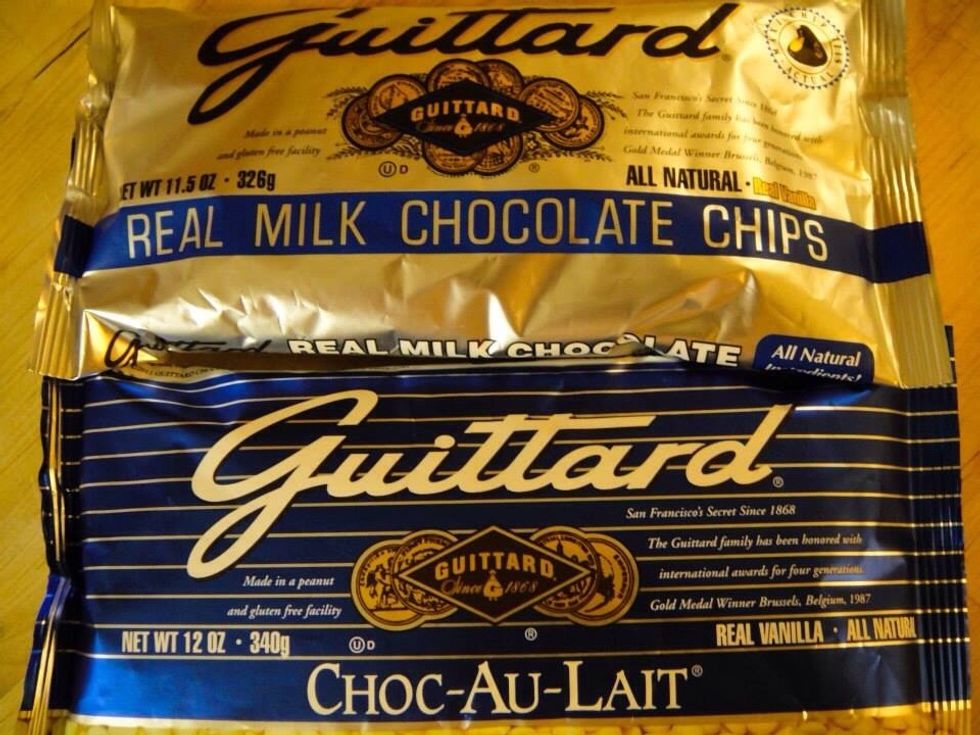 You will need milk or dark chocolate chips (depends on your preferences) and white chocolate chips for finishing touch. I use same gluten free chocolate for all my melting recipes.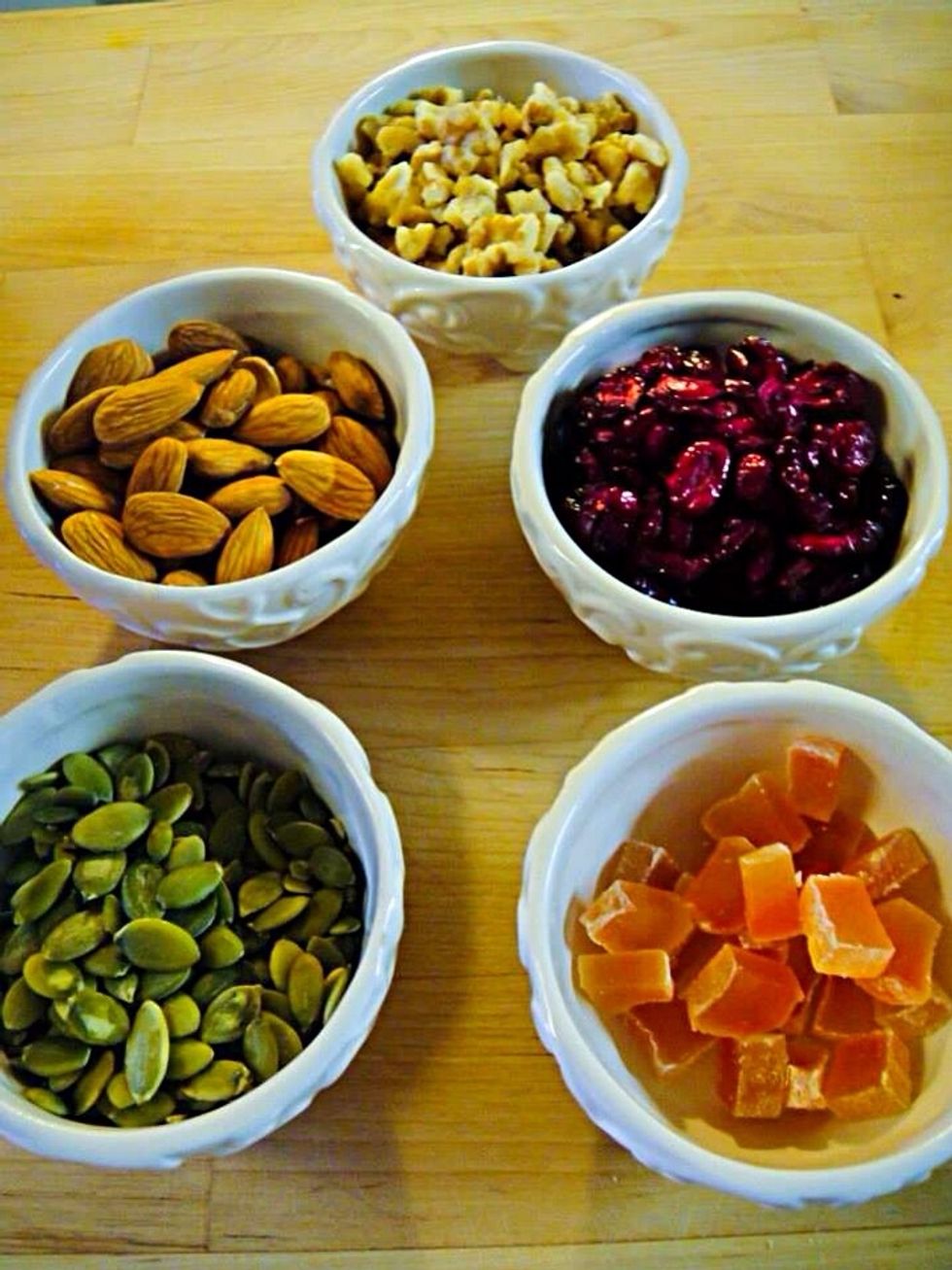 Here are my toppings but you can use your favorites: dried papaya, pumpkin seeds, dried cranberries, almonds and walnuts.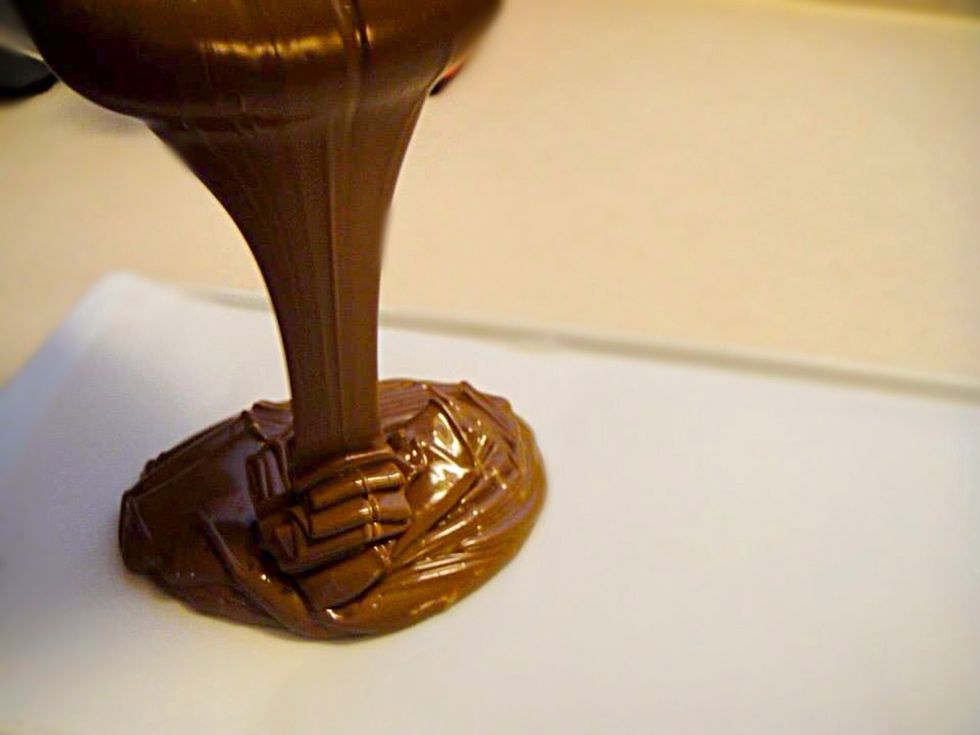 Melt the chocolate and pour it on a parchment paper covered flat dish.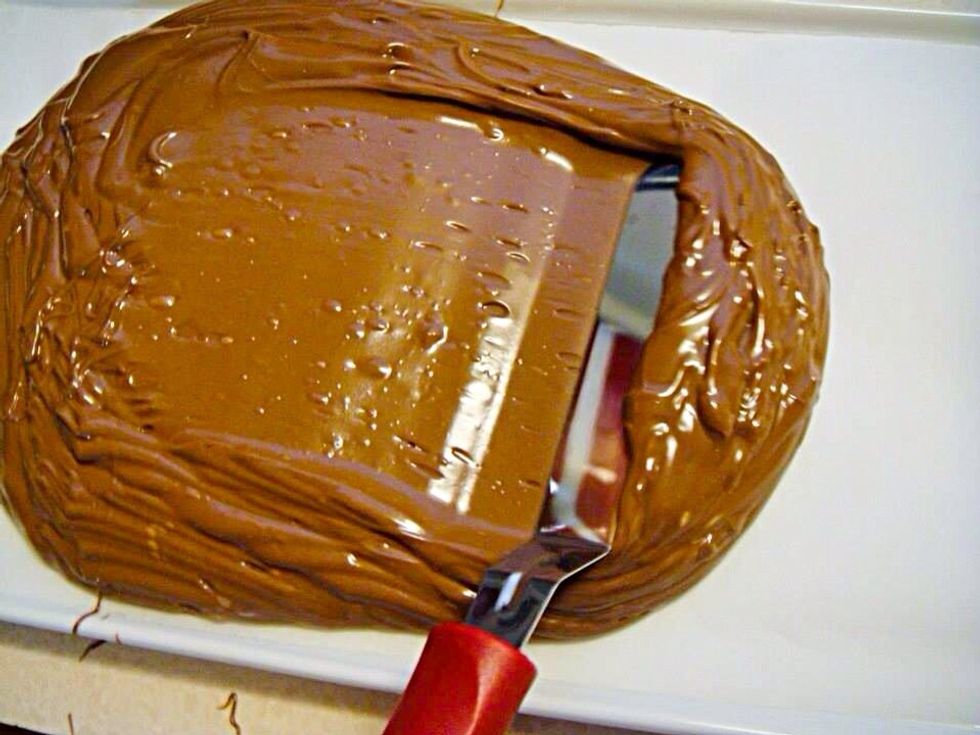 Spread it evenly.
Add your toppings on top, they will sink a little as the chocolate remains soft but I do press them a bit deeper.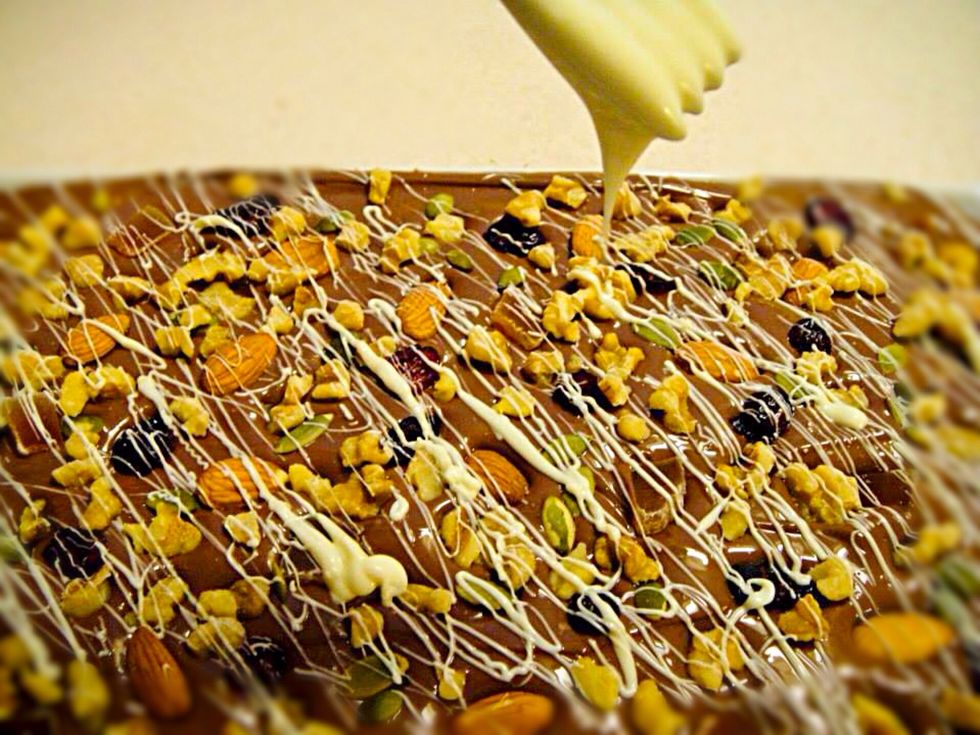 Dip the fork into melted white chocolate and drizzle it on top of it all, then let cool in the refrigerator.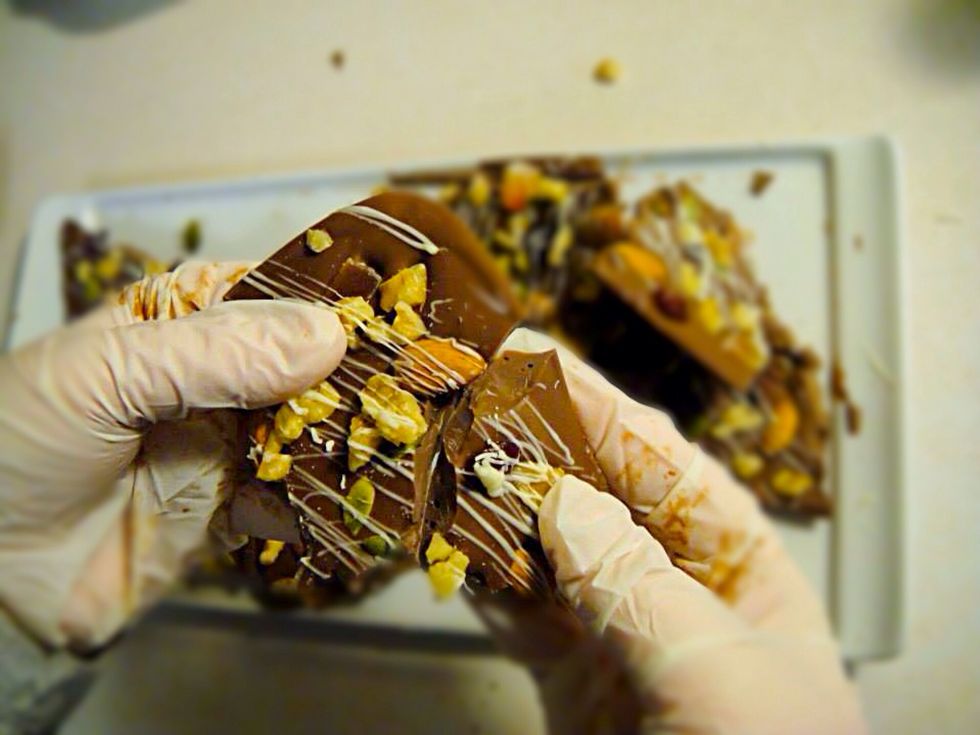 When the chocolate is hard, break it with your hands into uneven chunks (better to use latex free surgical gloves not to leave any fingerprints behind).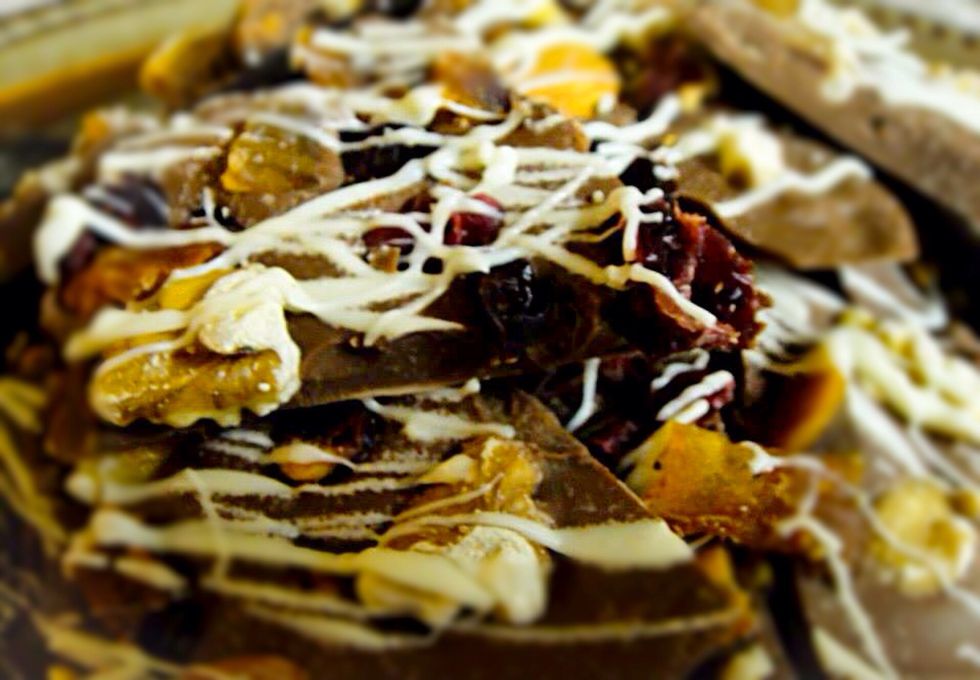 Voila!
If you're invited for dinner with friends wrap it nicely and you'll have a gift for the hostess:-)
12.0oz Milk or dark chocolate chips or block
1.0bnch Or needed dry fruits
1.0bnch Or as needed nuts
1.0c White chocolate chips
Ilanit V. B.
Proud owner of "Coffee Shots" and "Chickpeas". Multicultural mom with tendency to improve what already exists, seems like nothing new...yet totally different