Gather all your supplies.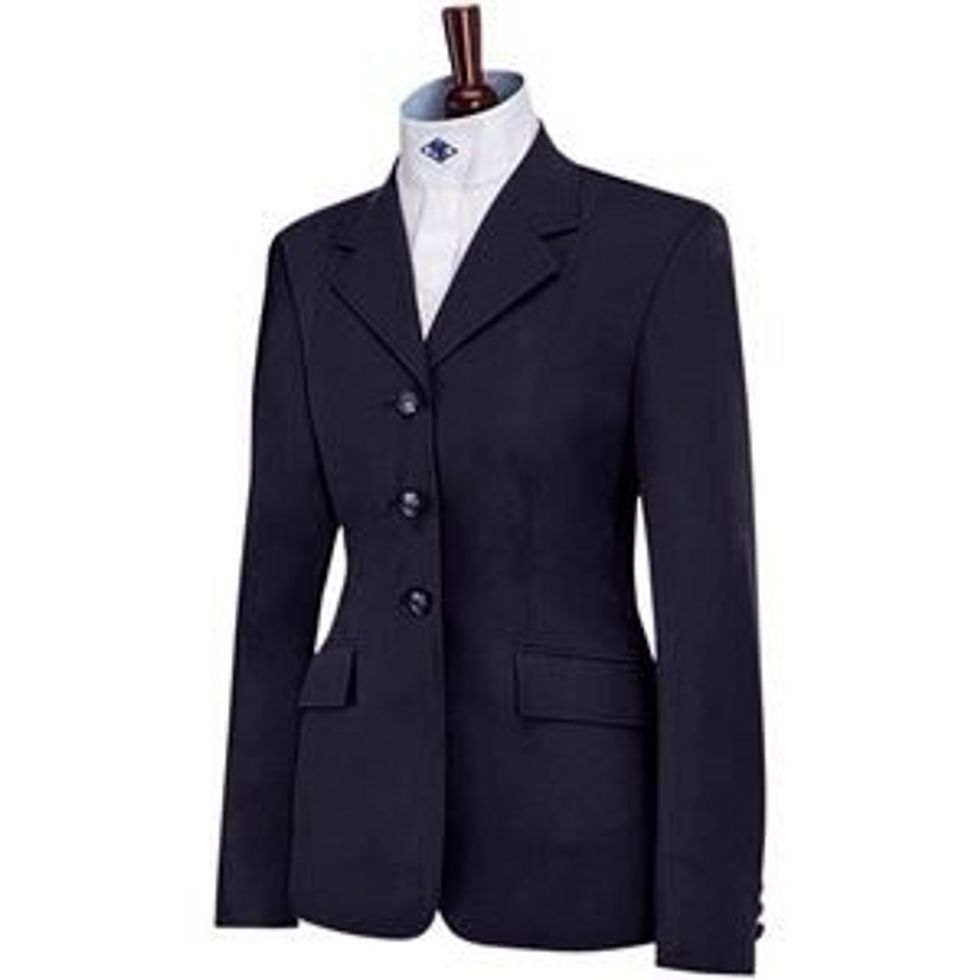 For the show coat I highly suggest Grand Prix. They are my personal favorite. Navy blue is the BEST color to get a coat in. That is what most judges like the best.
Tip: go to a local tack shop or a friend you trust to help you find the right size. You will most likely need to get it tailored in some way if you really want it to fit you perfectly.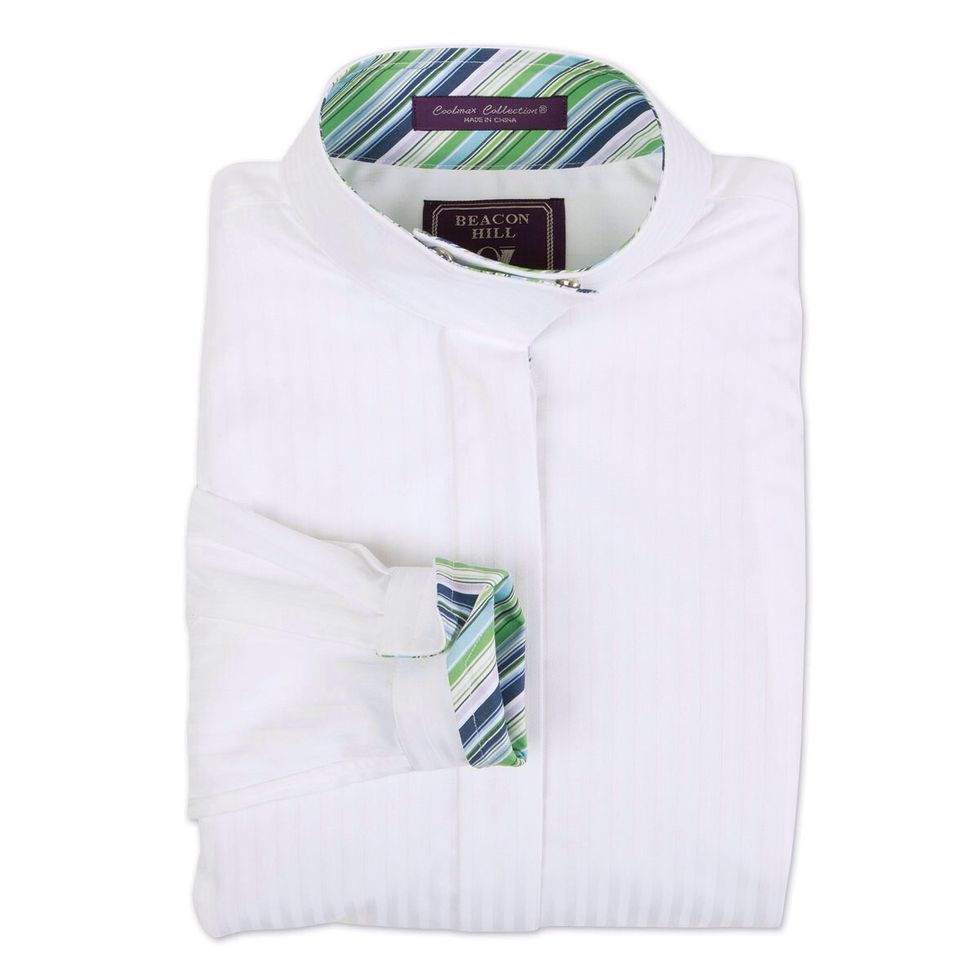 Time for a show shirt. White is the best color (especially in the big eq classes) to get. Essex shirts are really great. They are very popular right now.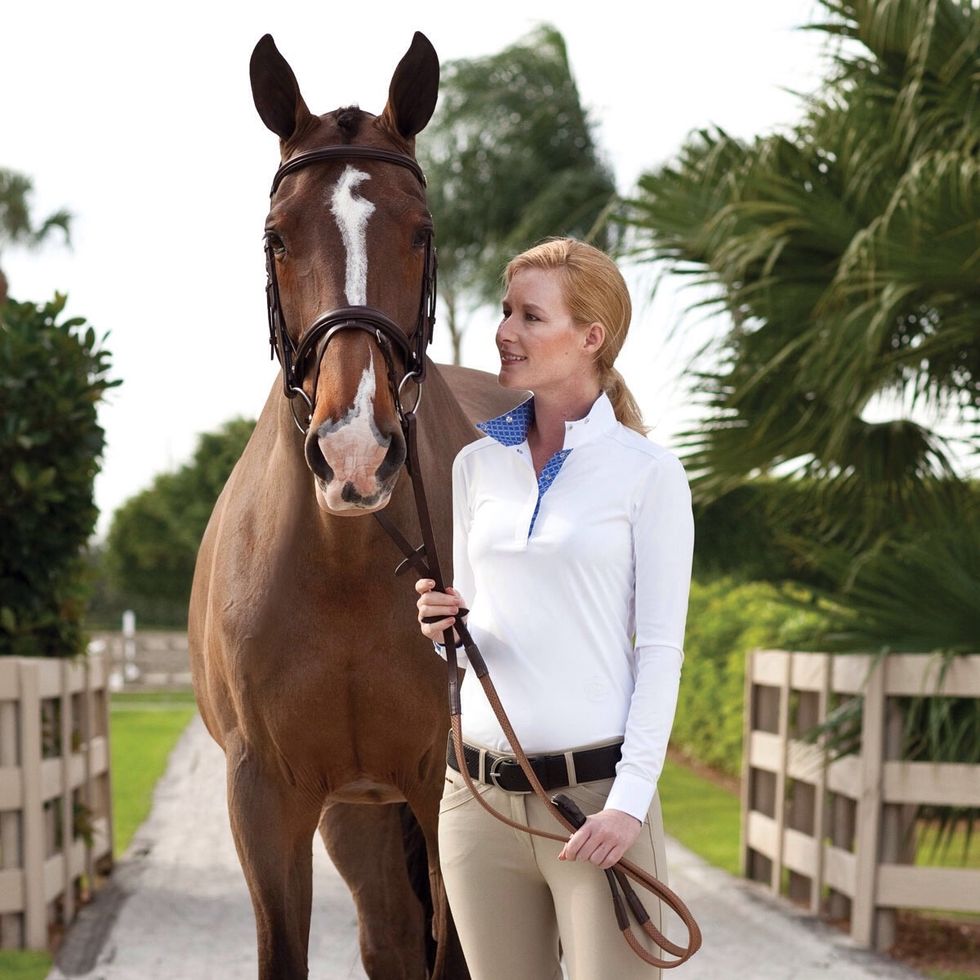 Notice the print on the inside of the shirt. You can get whatever you want because the judge won't see. Also, the collar snaps into place so there is no separate piece.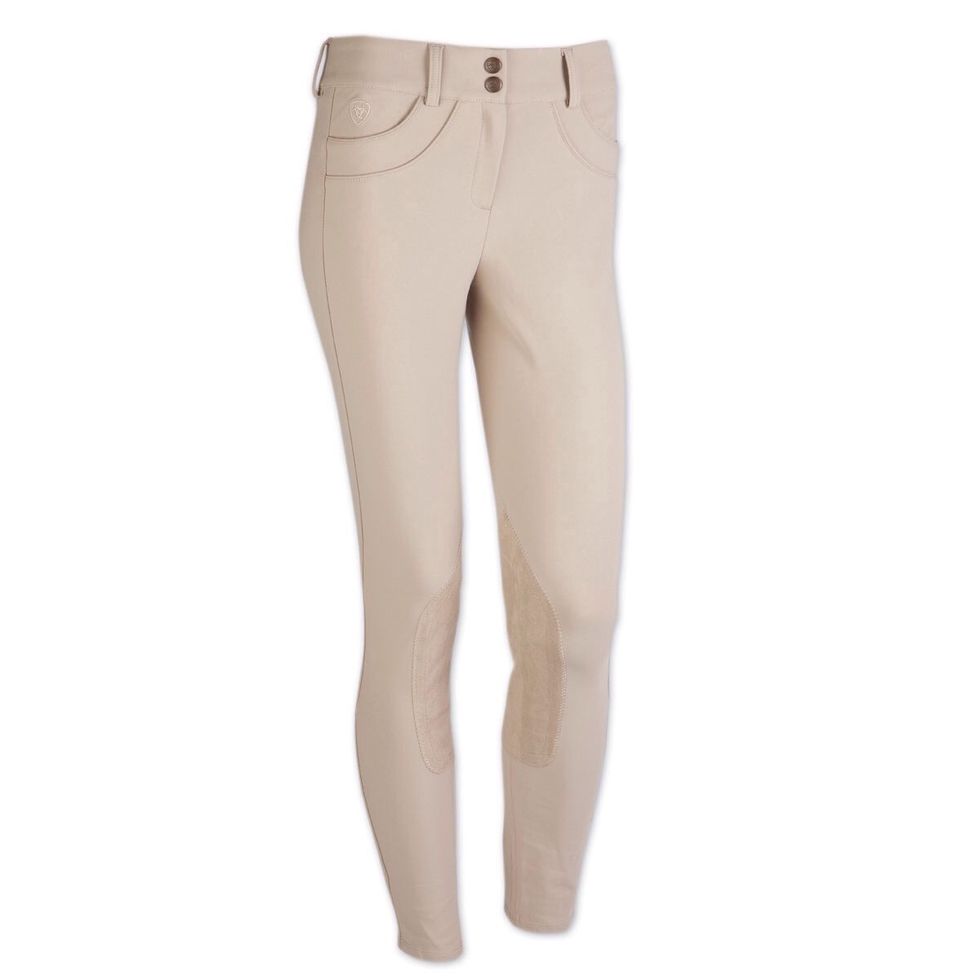 These are the Ariat Olympia Front Zip Low Rise Euro Seat breeches. ALWAYS wear tan/beige breeches with a euro seat. Again, this is what's popular in the show right so I suggest you buy these.
Any stock will do as long as it is knee high and fits under your boots.
When it comes to tall boots, you want to invest in a good pair. Parlanti Passion Boots are my favorite. These are what's "in" this year. Last few years Ariat Monoco boots have been the fan favorite.
If too can't afford Parlanti boots or Monacos, any Ariat boot is going to be next best thing.
Black gloves are a must. The should look something like this.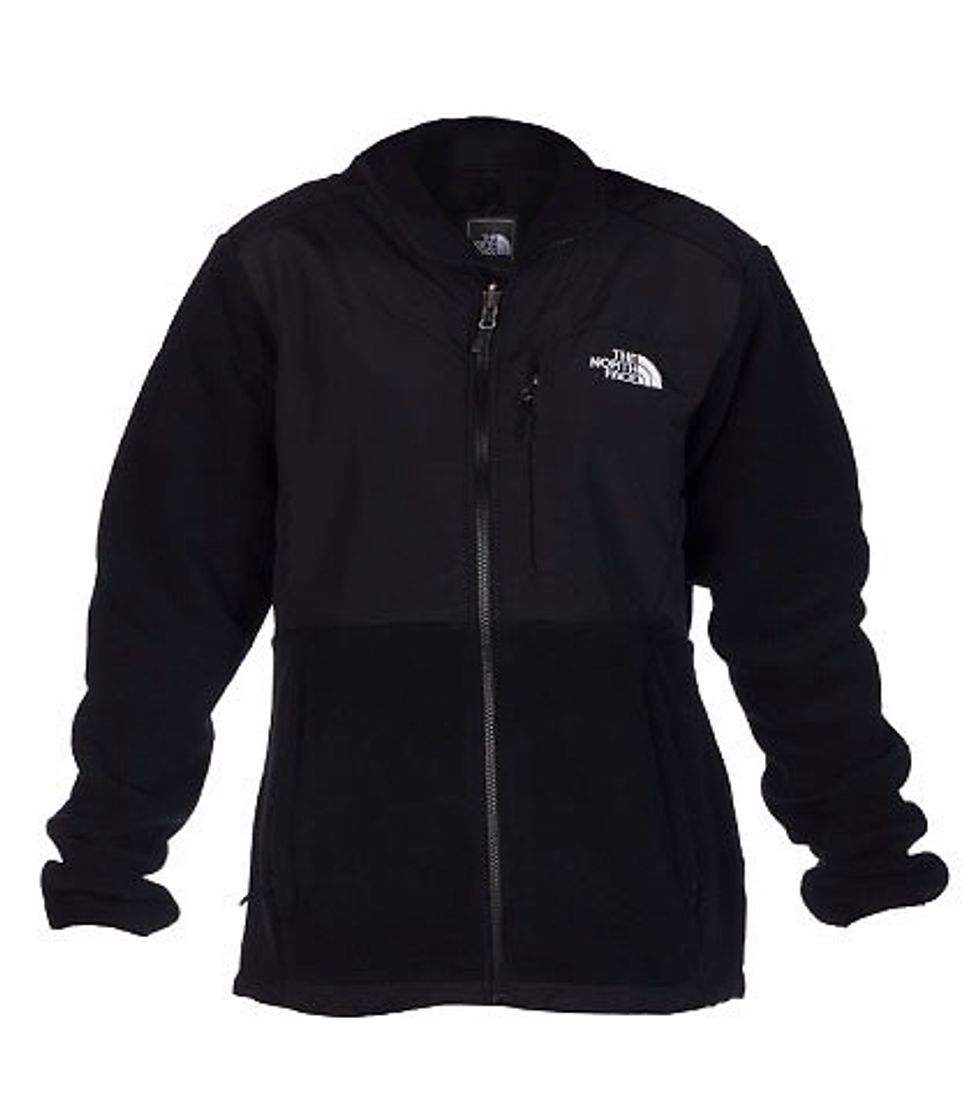 Get a jacket to make sure to don't get anything on your white shirt.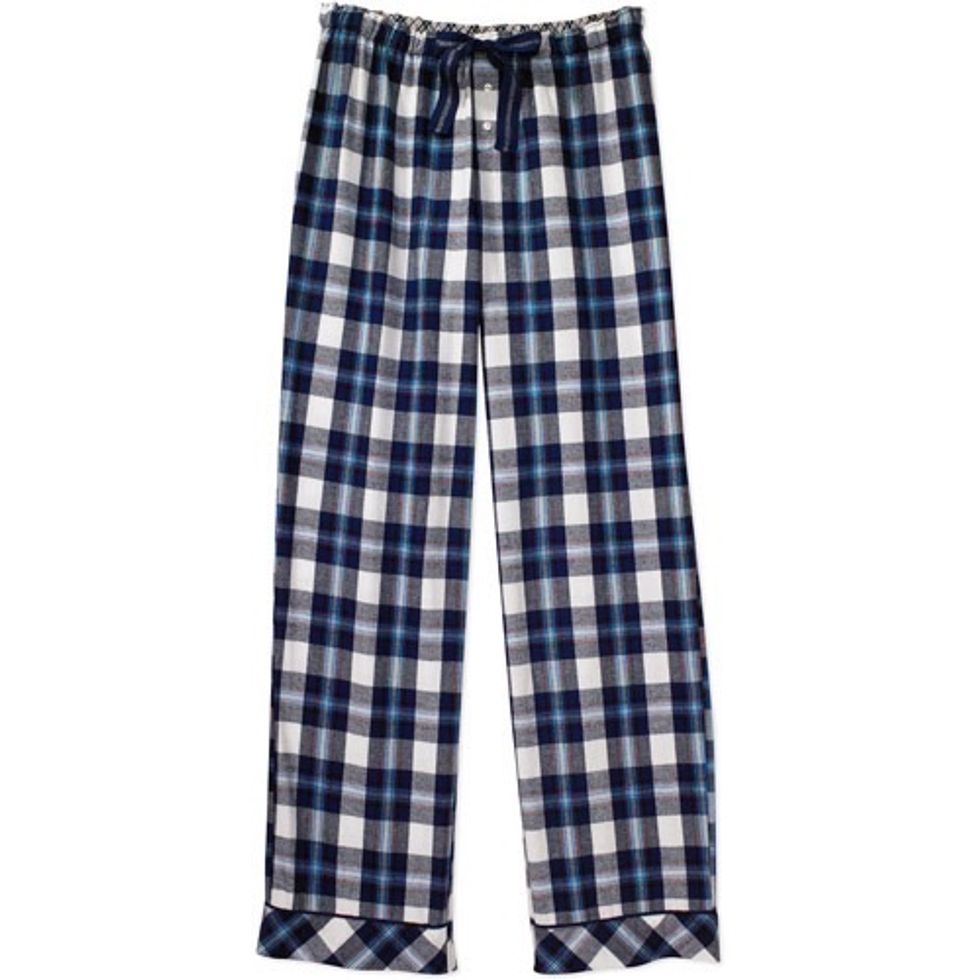 Wear pajama pants over your breeches to make sure they don't get dirty before you class.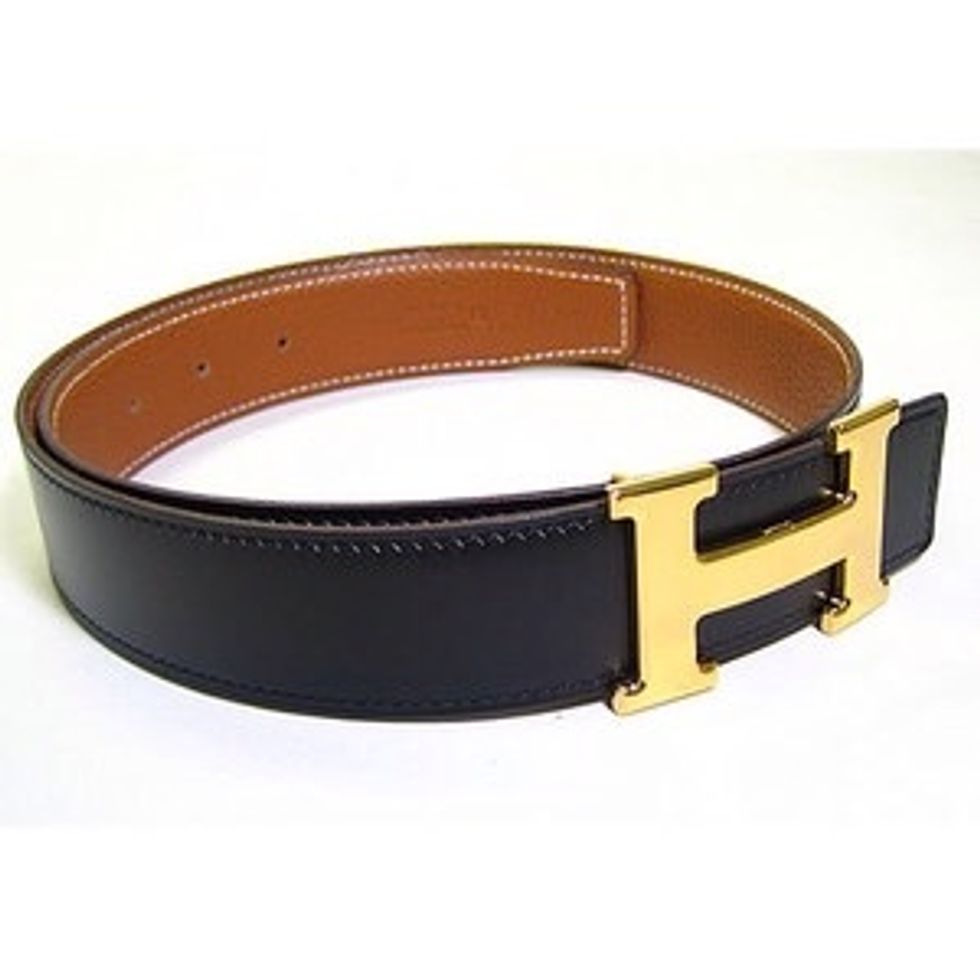 Don't forget a belt! Marker sure that it's black!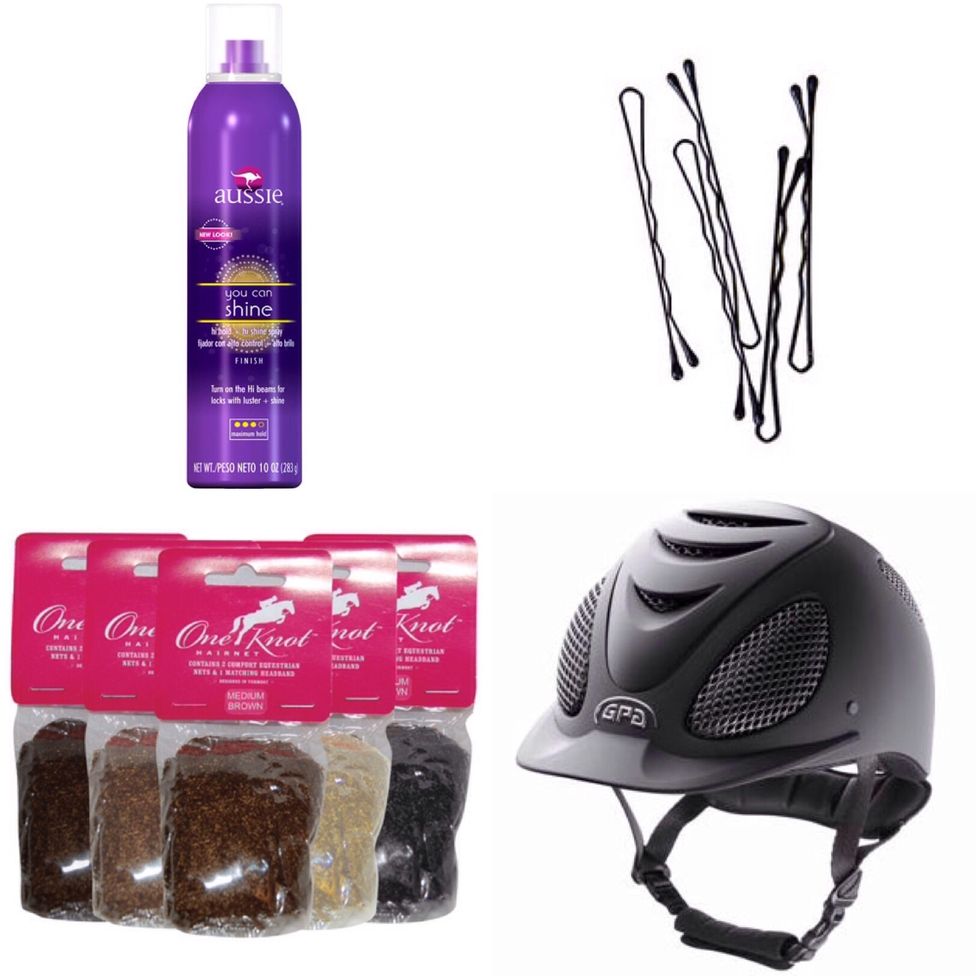 Make sure to get all the things needed to make your hair look good! look up some ways on YouTube for how to do your hair for a show.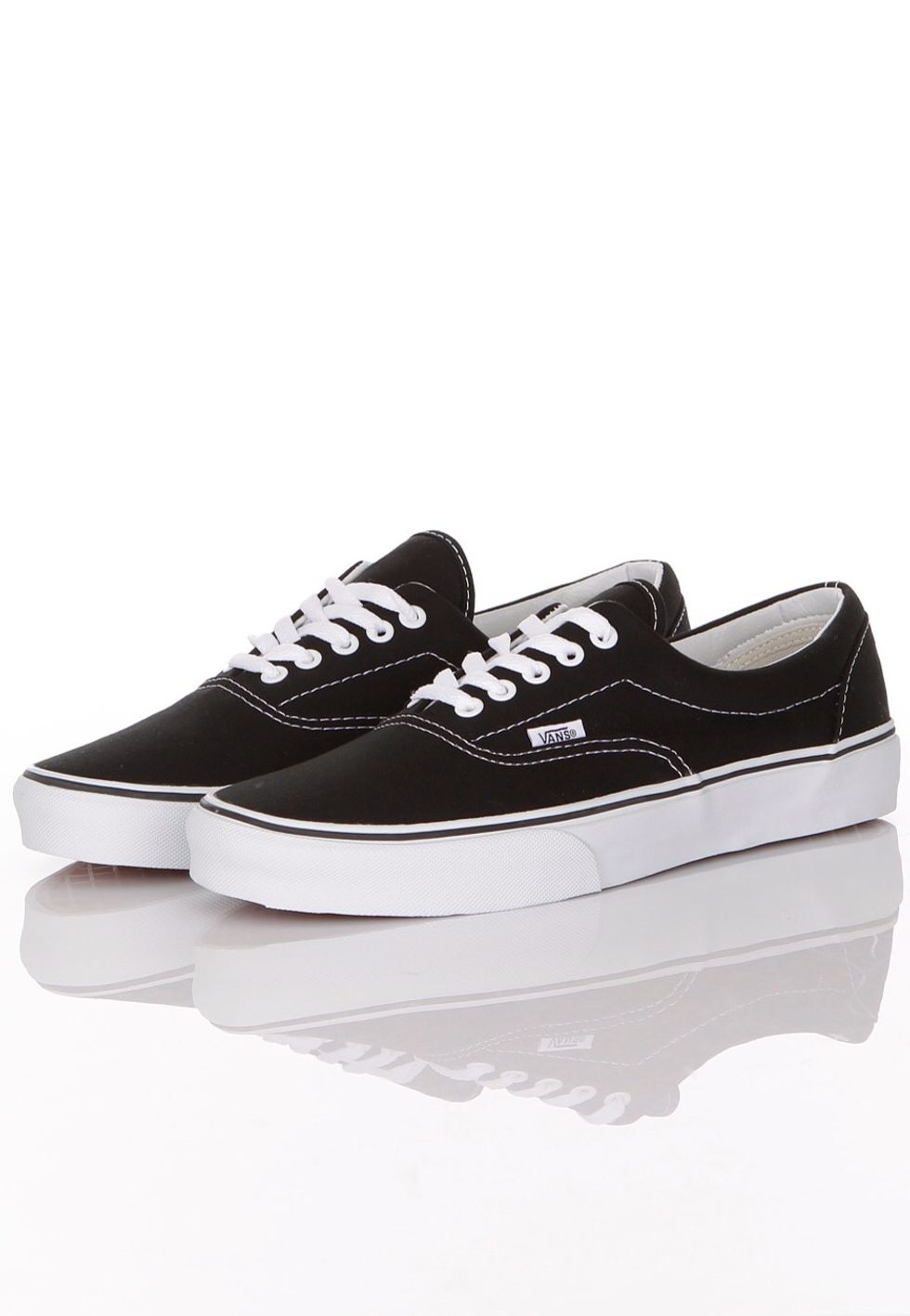 DO NOT WEAR YOUR SHOW BOOTS AROUND THE SHOW. THEY WILL GET DIRTY. Please maker sure to get an old pair of shoes to wear.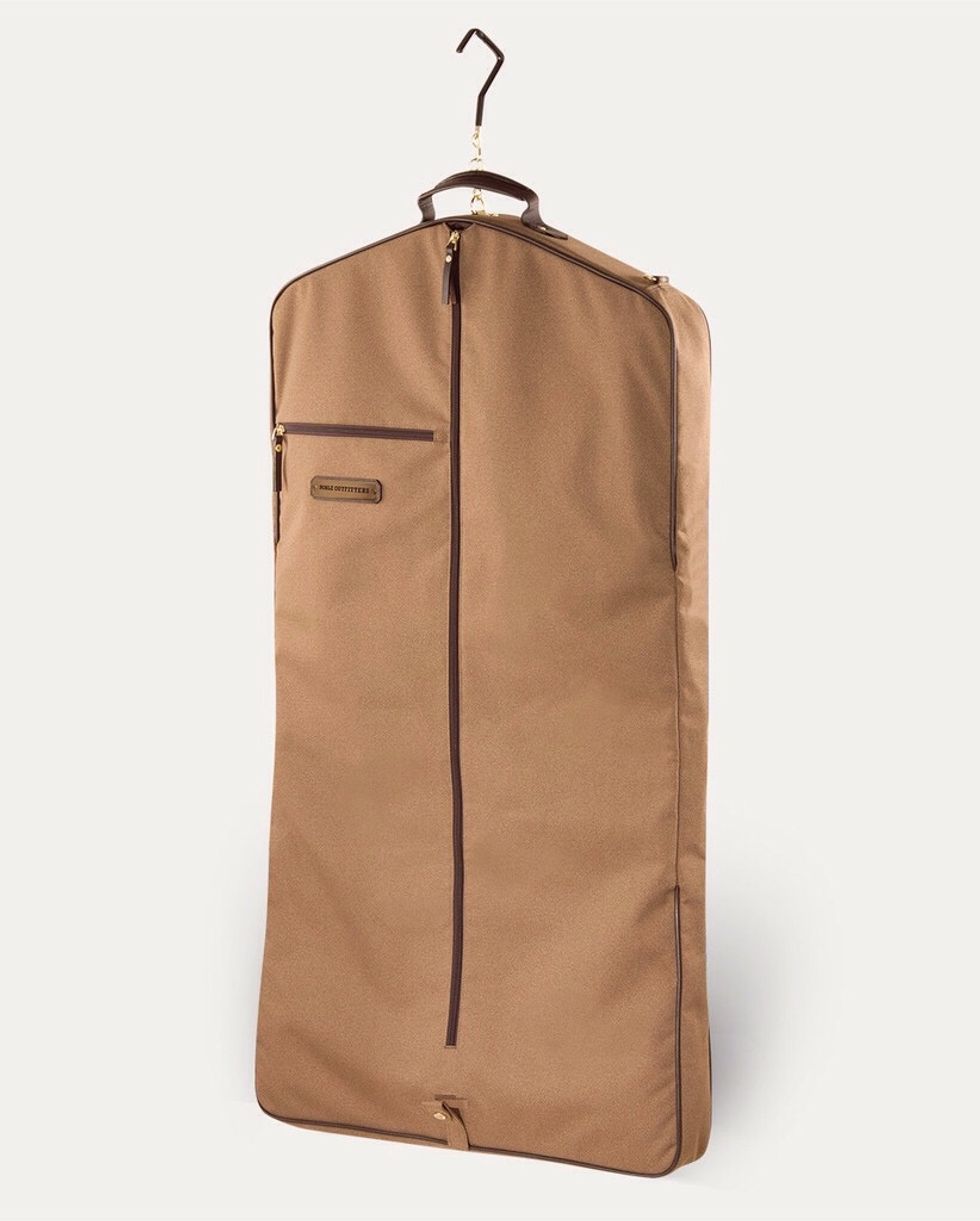 Use a garment bag to keep your coat clean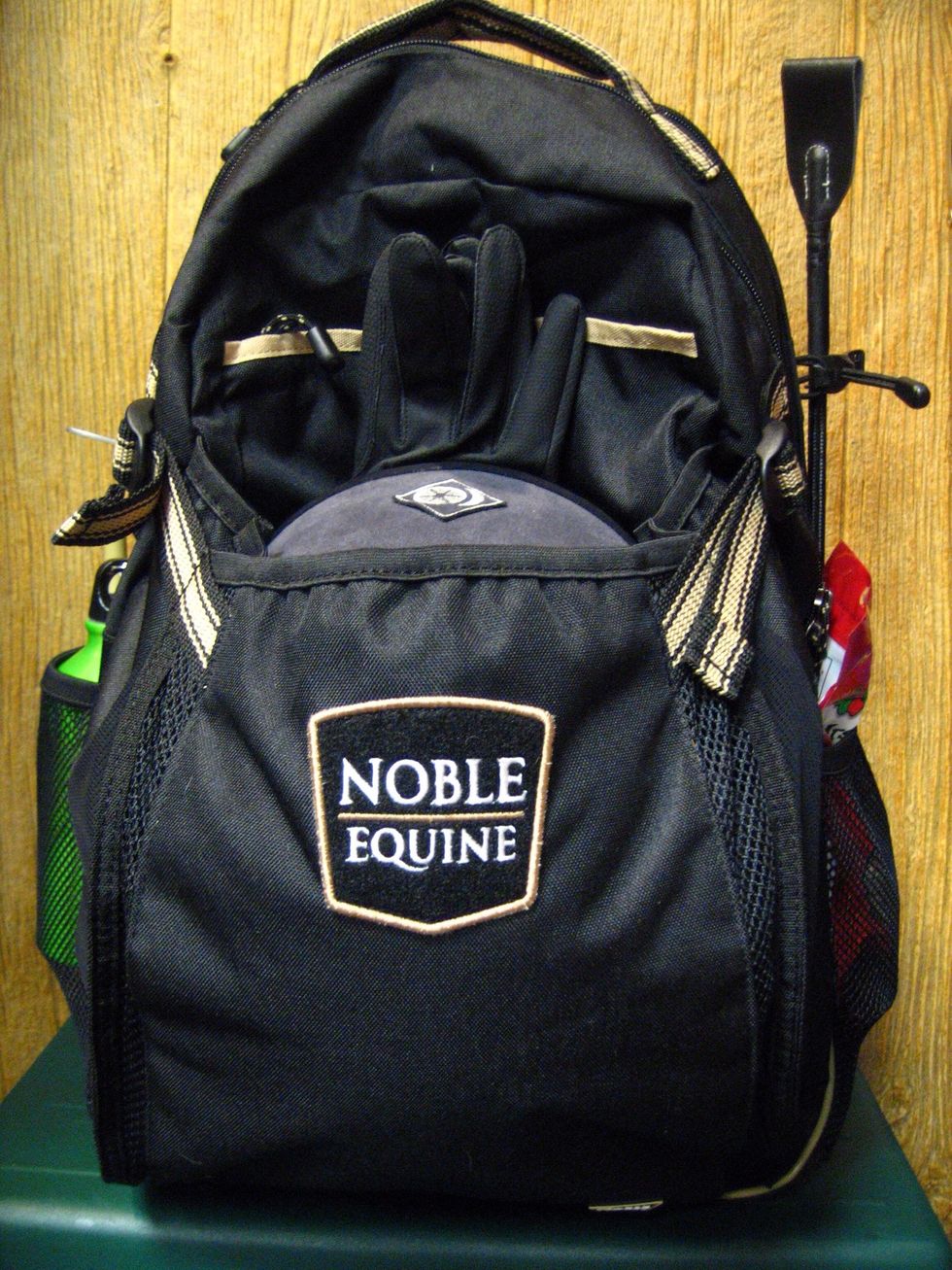 Finally, a bath to keep all your stuff in!
Hunt coat
Show shirt
Tan breeches
Knee high socks
Tall boots
Gloves
Sweatshirt or jacket
Helmet
Hair net
Pajama pants
Bobby pins
Hair spray
Makeup
Black belt
Regular Shoes
Garment bag
Bag or backpack