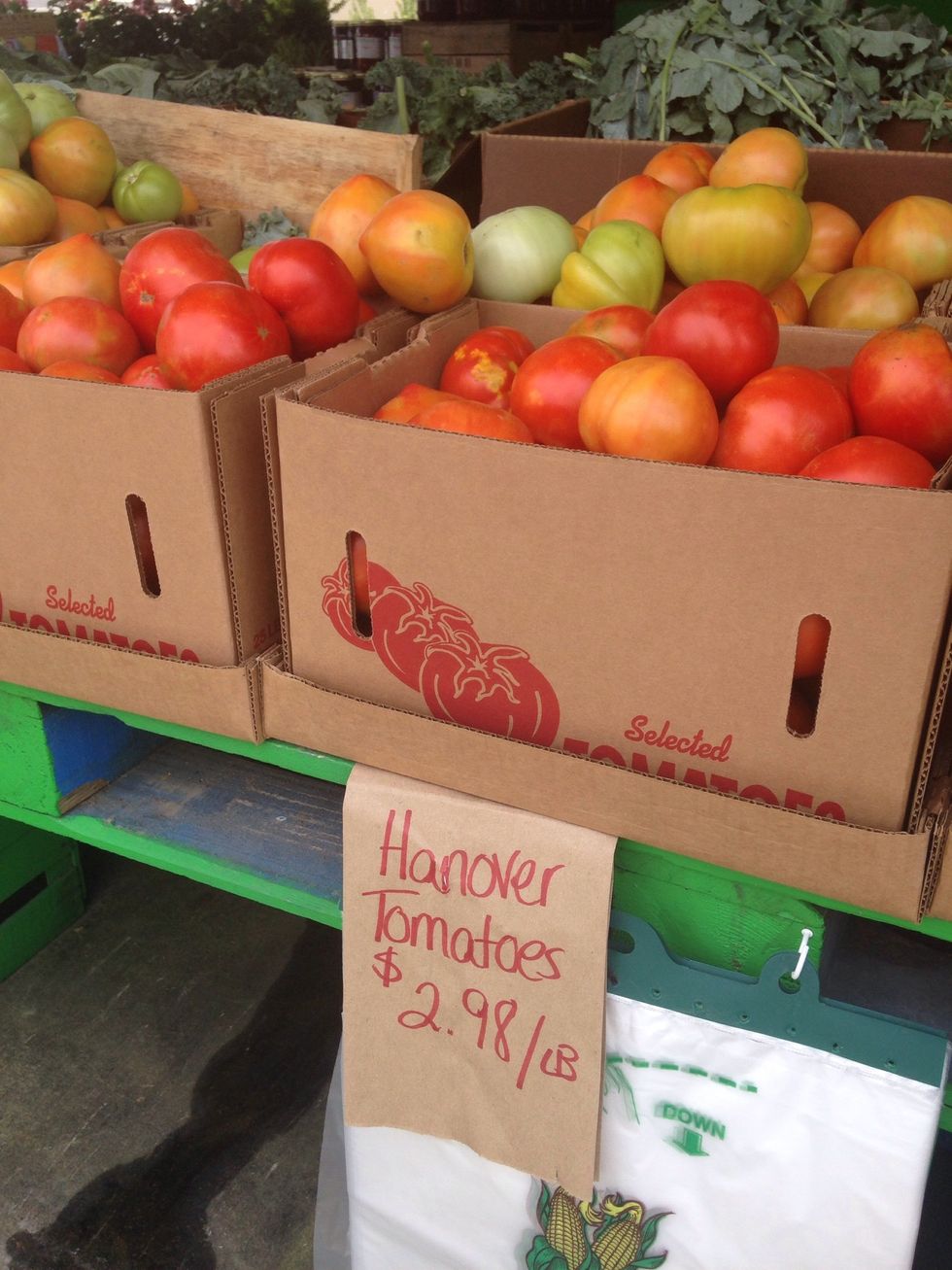 The best way to buy a Hanover tomato is from a local farmers' market, like Pole Green Produce. If you don't live in Hanover County, VA you can always use a regular tomato (but it won't be as sweet!)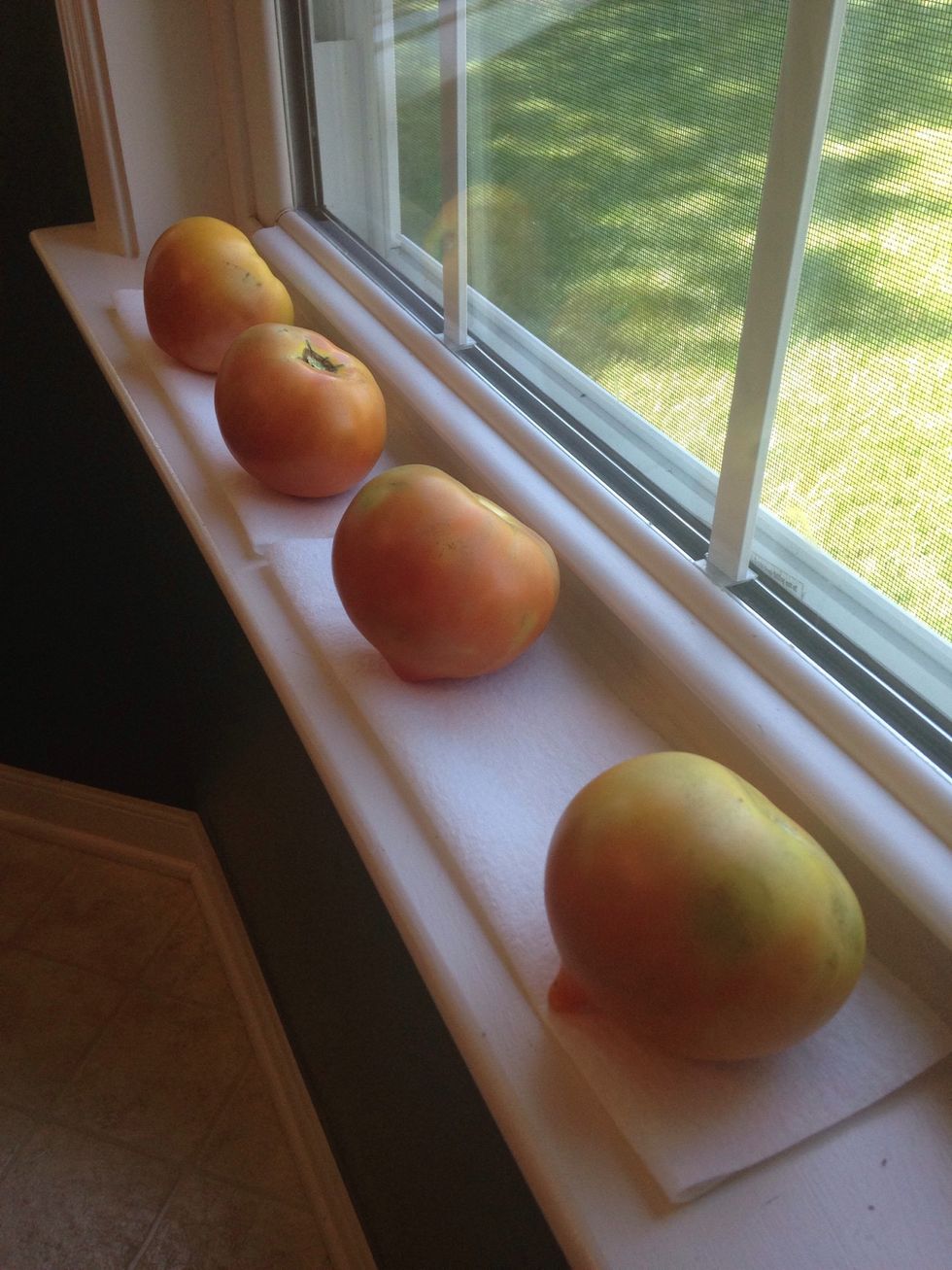 If you buy your tomatoes a little green, you can ripen them yourself in a windowsill with sunlight.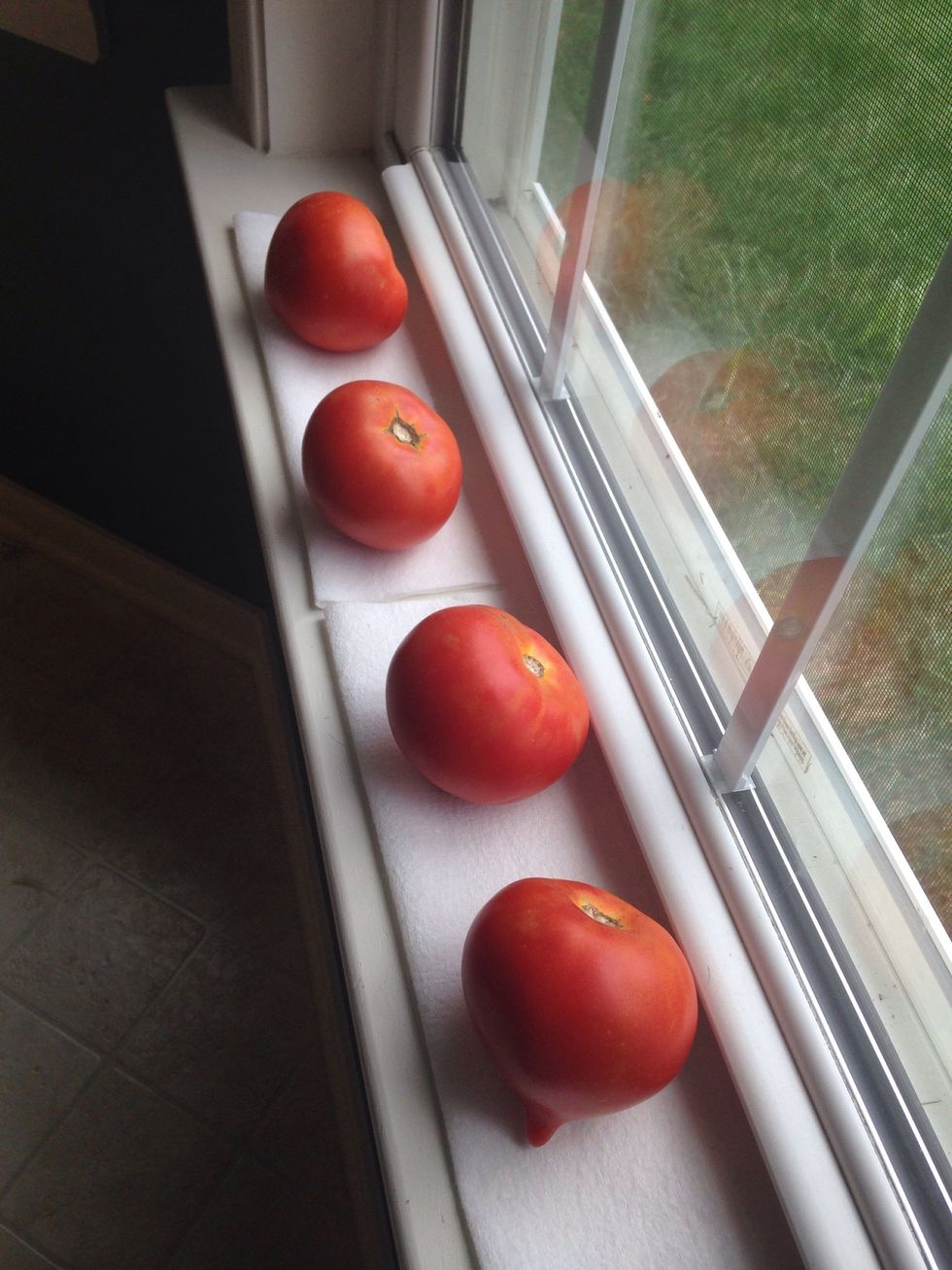 When they are a beautiful red, they are ripe! (About a few days later.)
Slice the tomato.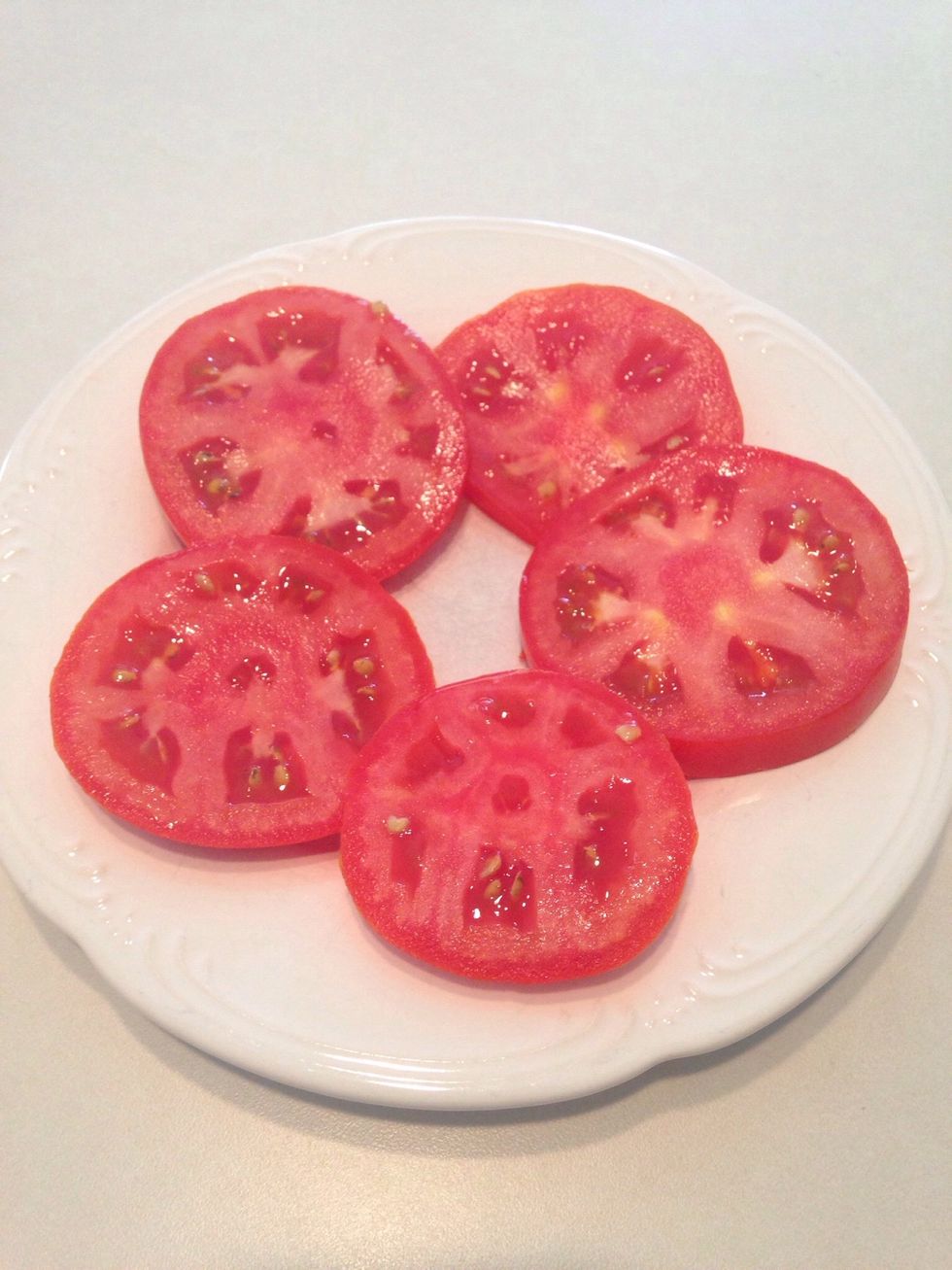 Arrange tomatoes on a plate.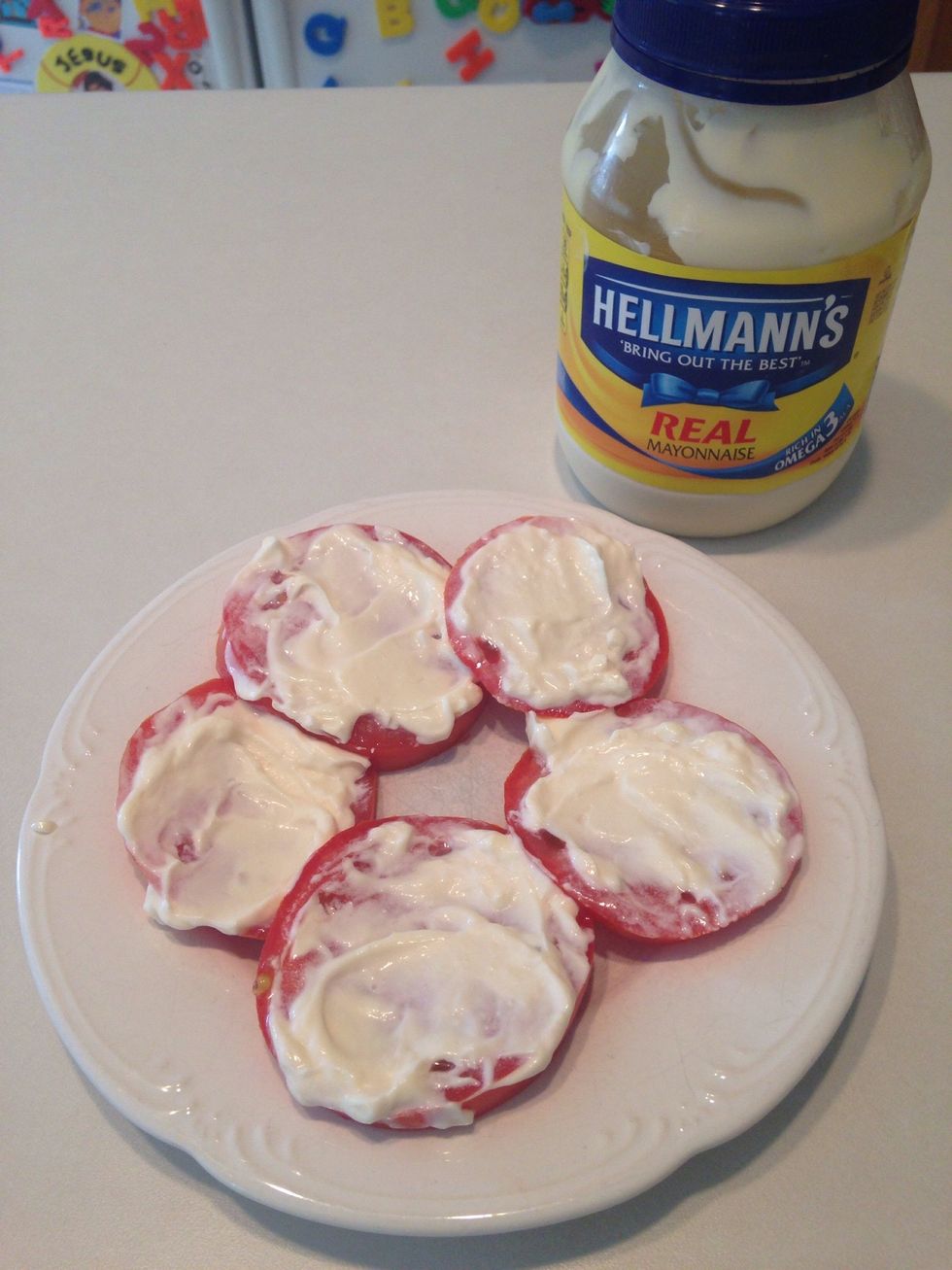 Spread mayo on each tomato.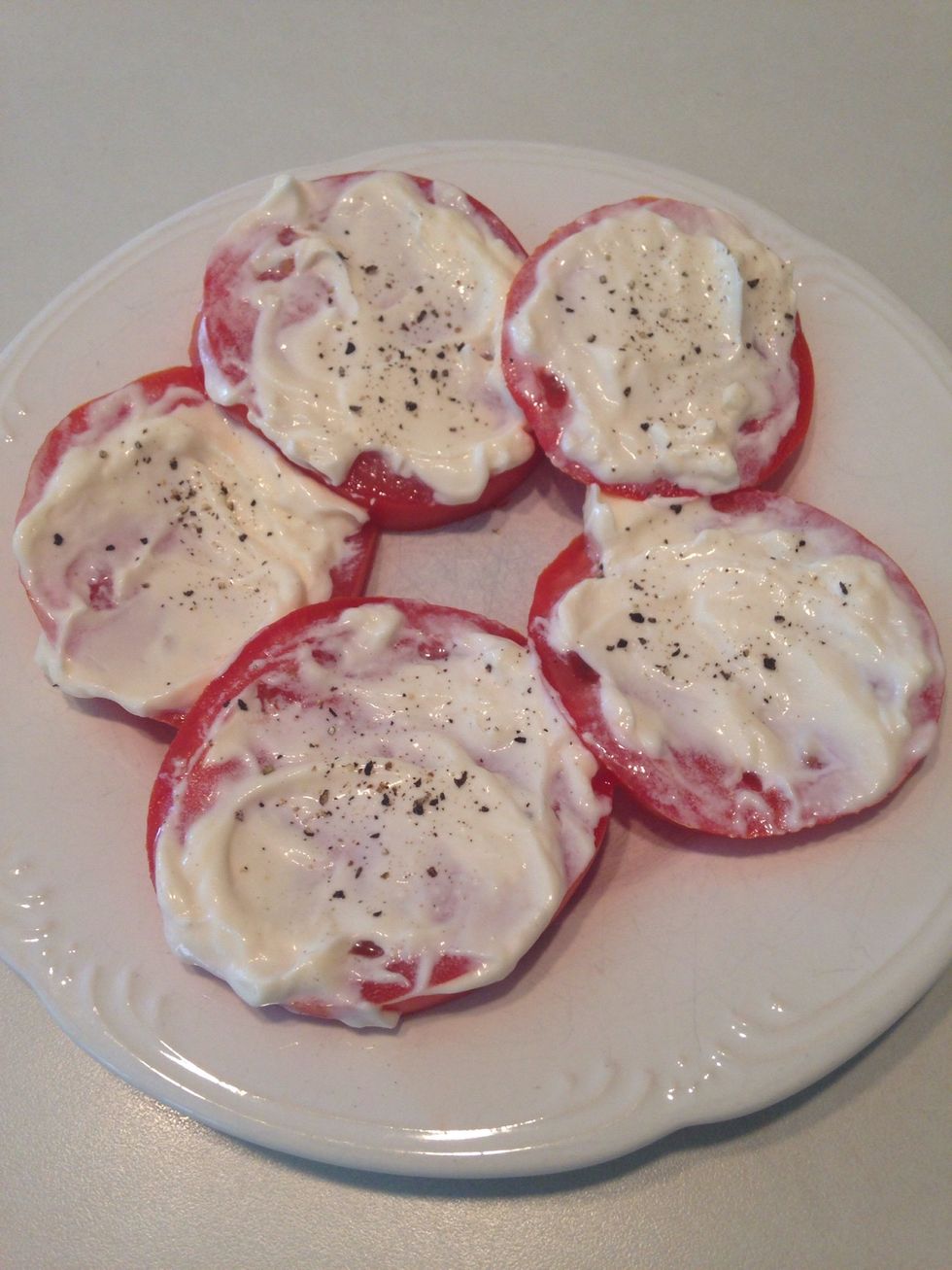 Add pepper.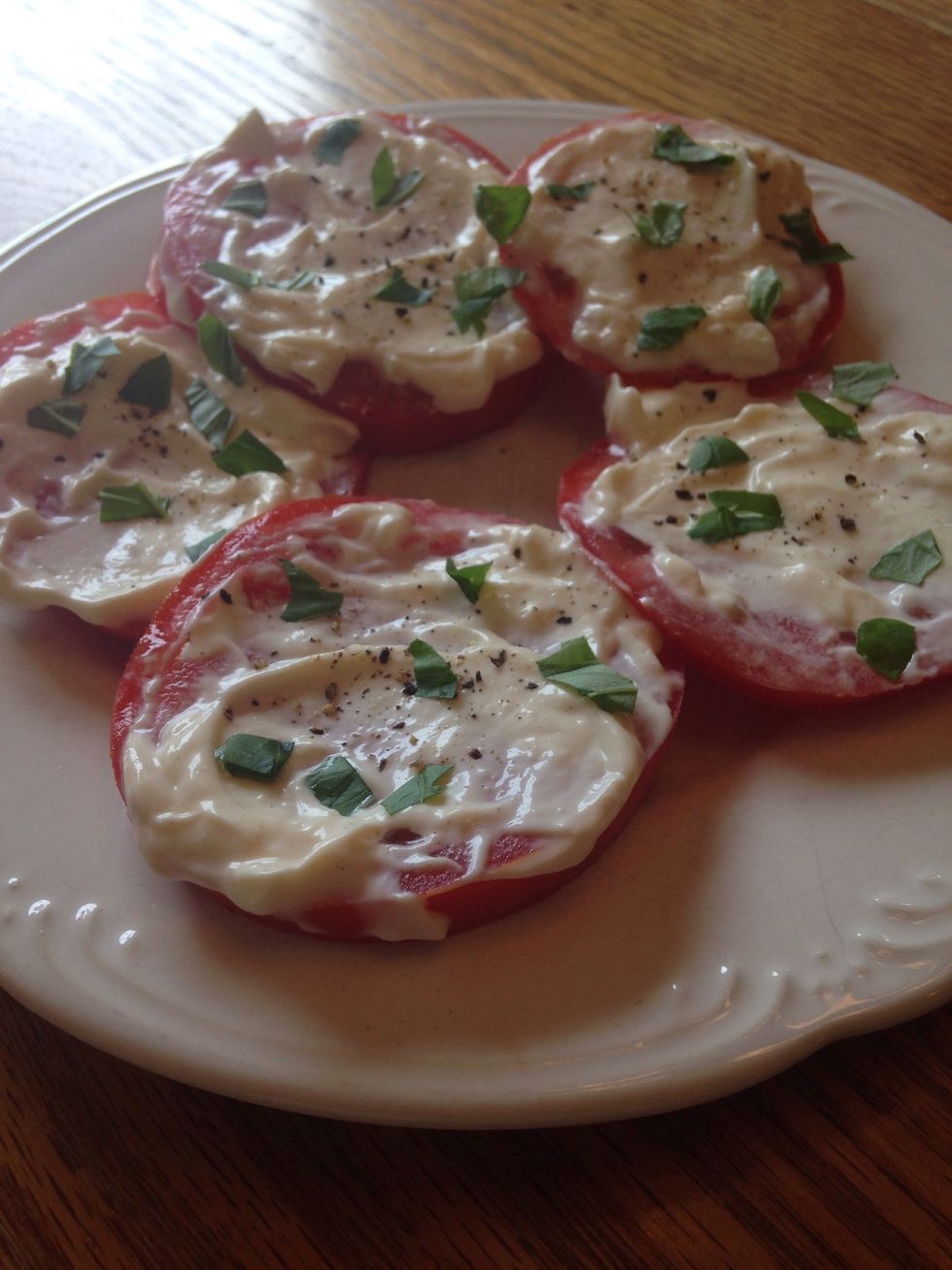 Sprinkle with basil and enjoy!
1.0 Hanover tomato
Mayonnaise
Pepper
Basil