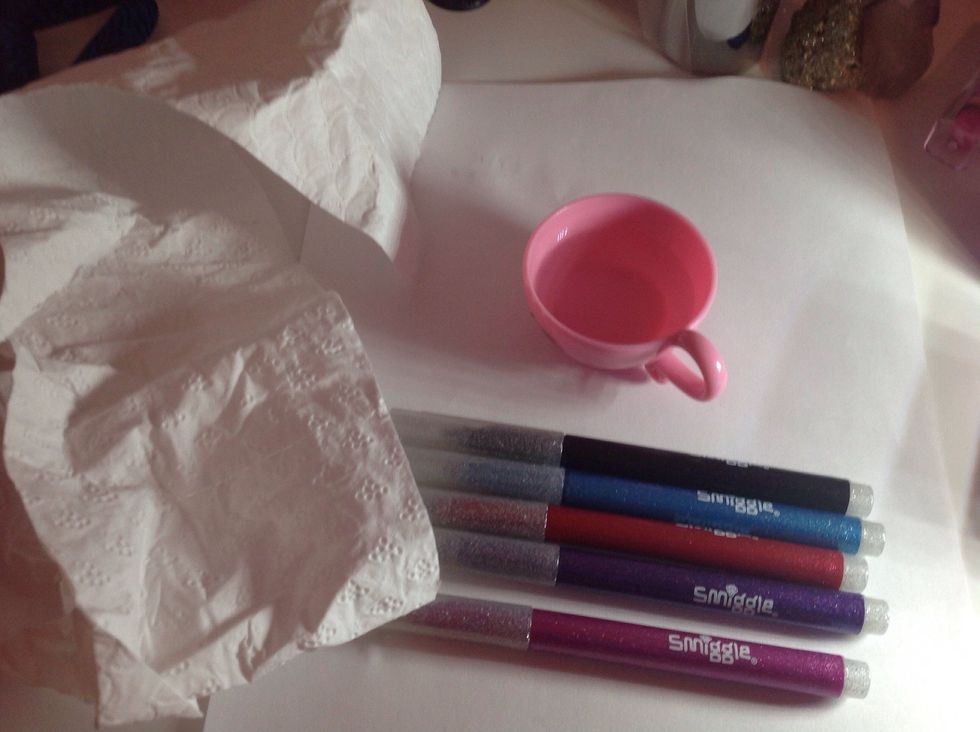 Collect some water,paper,tissue and pens. Any pens will do. Works best with white paper.Remember you can draw what ever you like,I'm drawing some holiday bunting.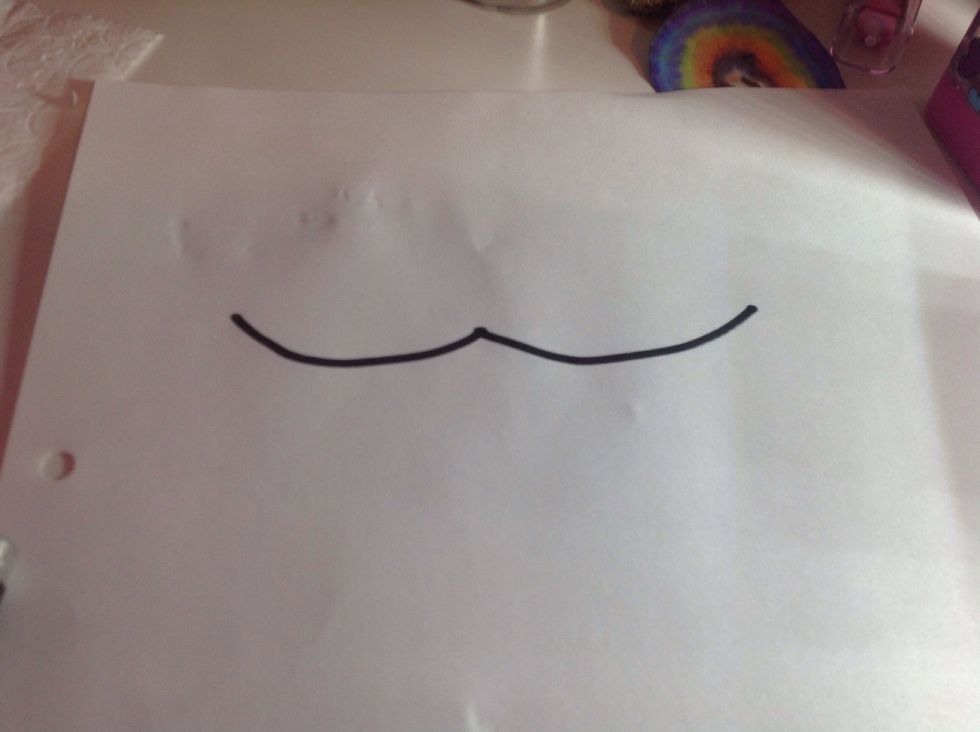 To draw the bunting draw a line like I have here.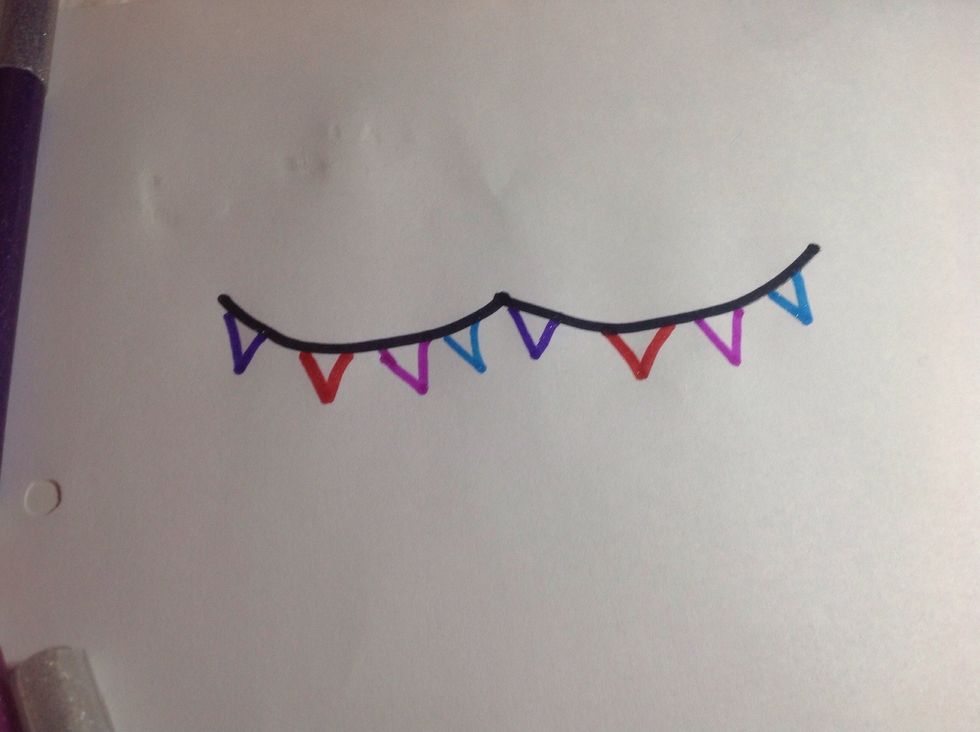 I found it easier to out line the triangles first.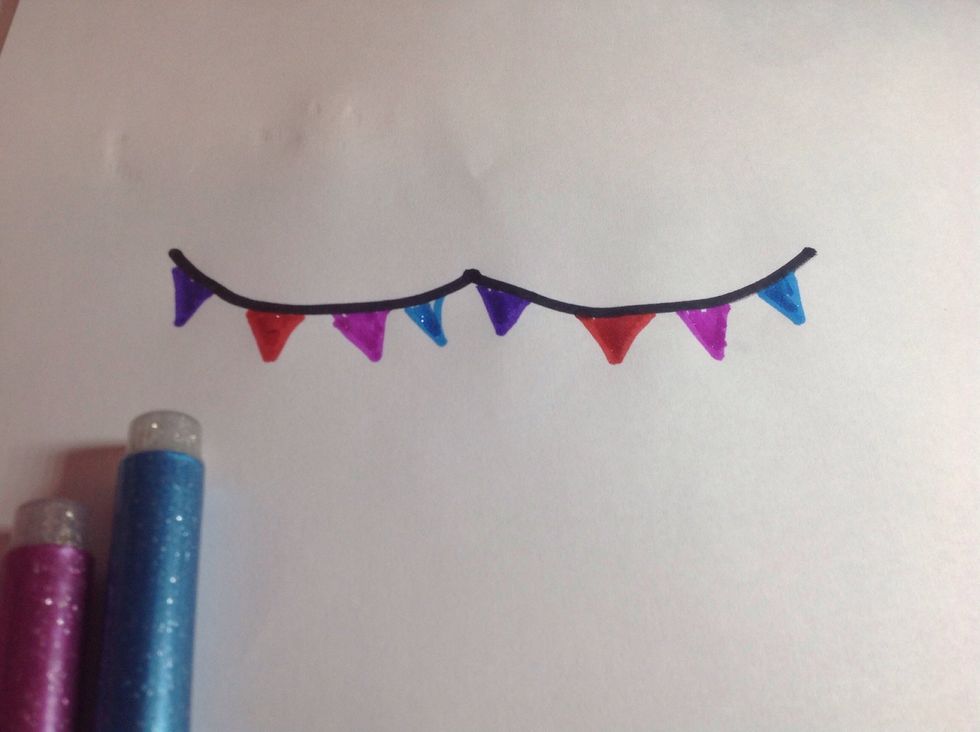 Fill in the triangles
Make sure you work fast because the ink will dry. After leave to dry for 10-15 minutes Surface underneath will get messy.