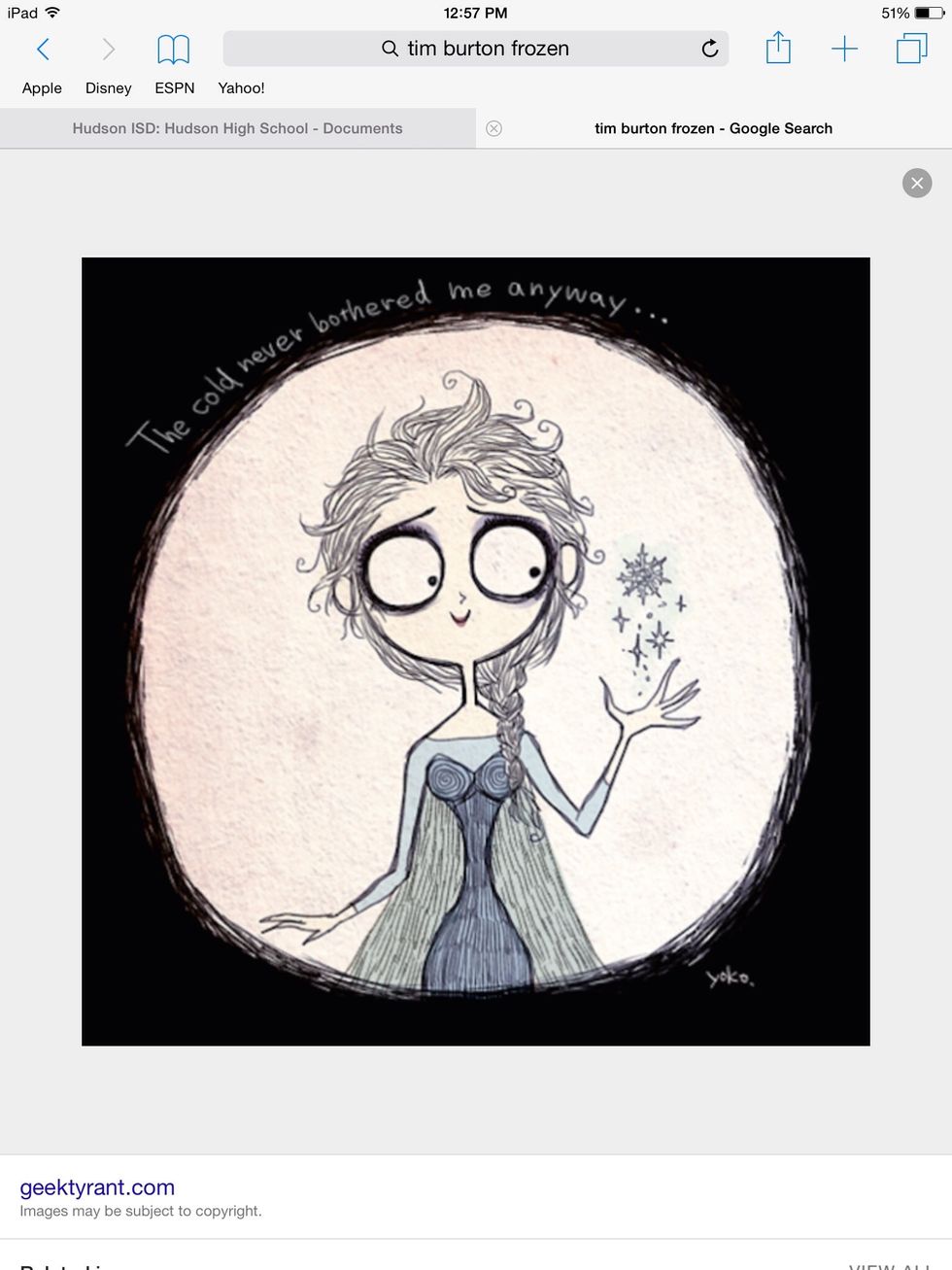 Google "Tim Burton's Elsa" for a reference.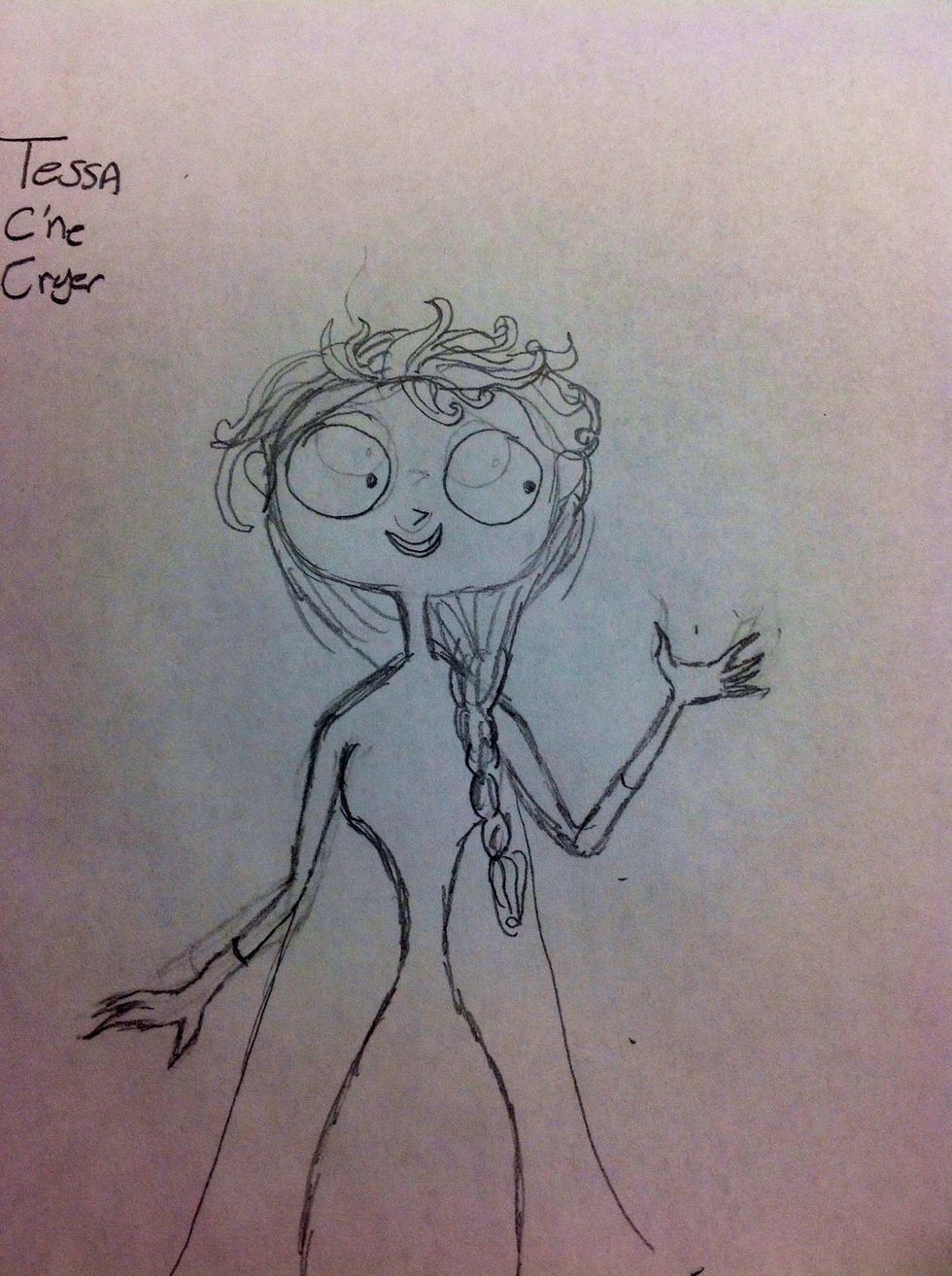 Lightly draw a sketch of Elsa. (Redrawing is a-okay!).
Once you love it, Trace it back Darker(with pencil)!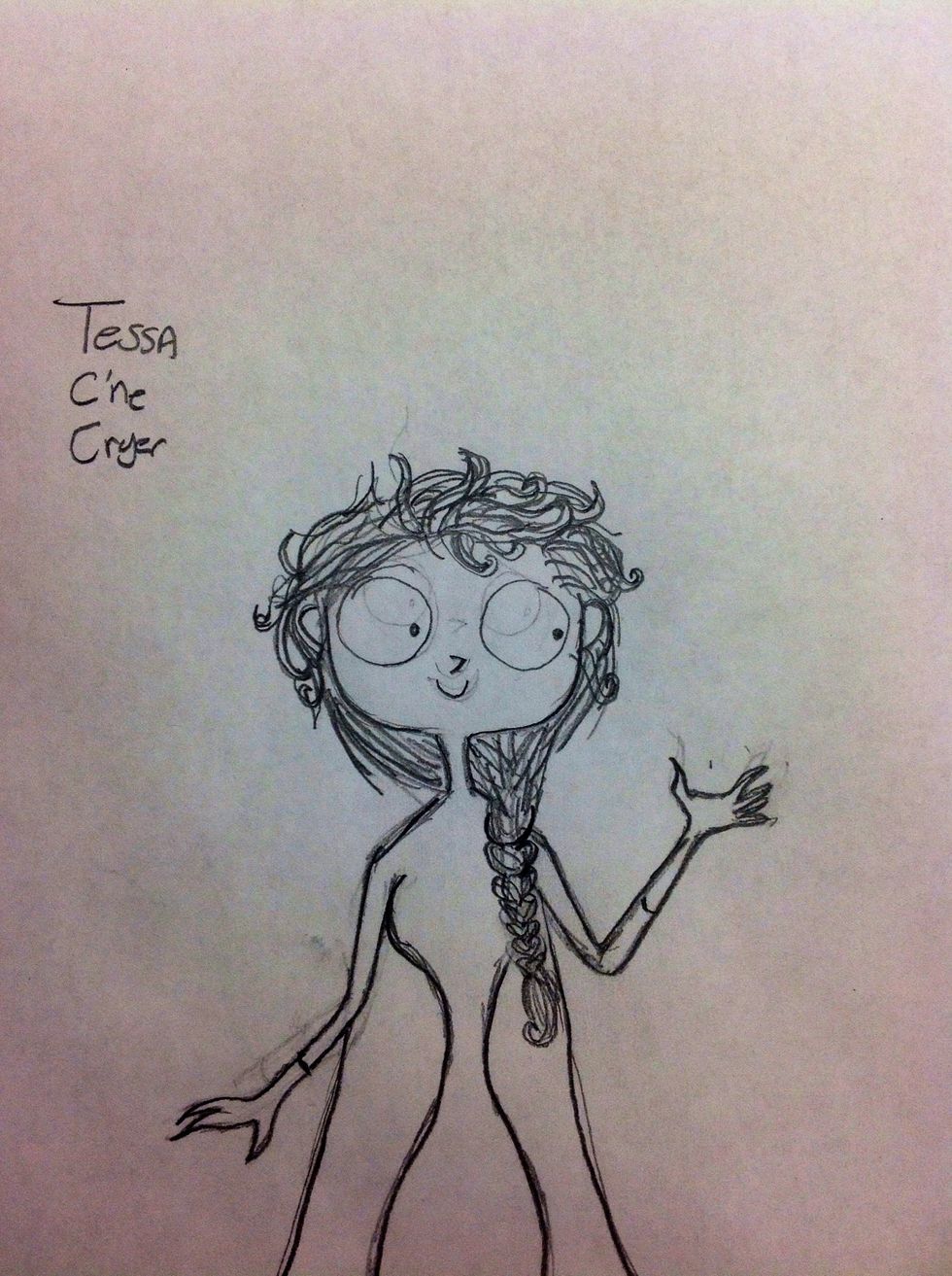 Add detail to the hair. (Add curls and lines with a pencil)
With your pen add swirls and short lines to the dress and cape.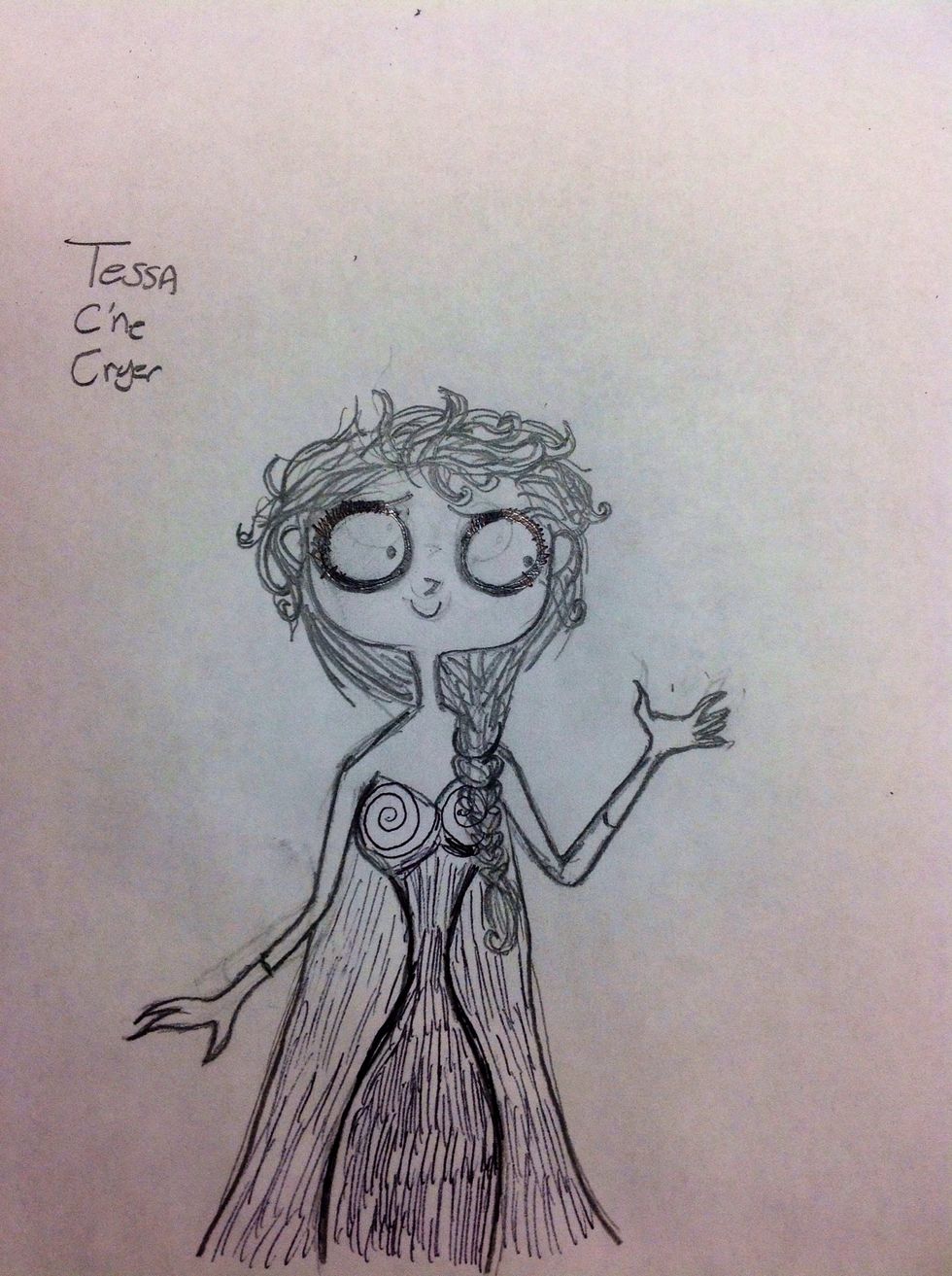 With pencil add circles around the eyes when your ready fready use pen and circle again! (Eyelashes are optional!)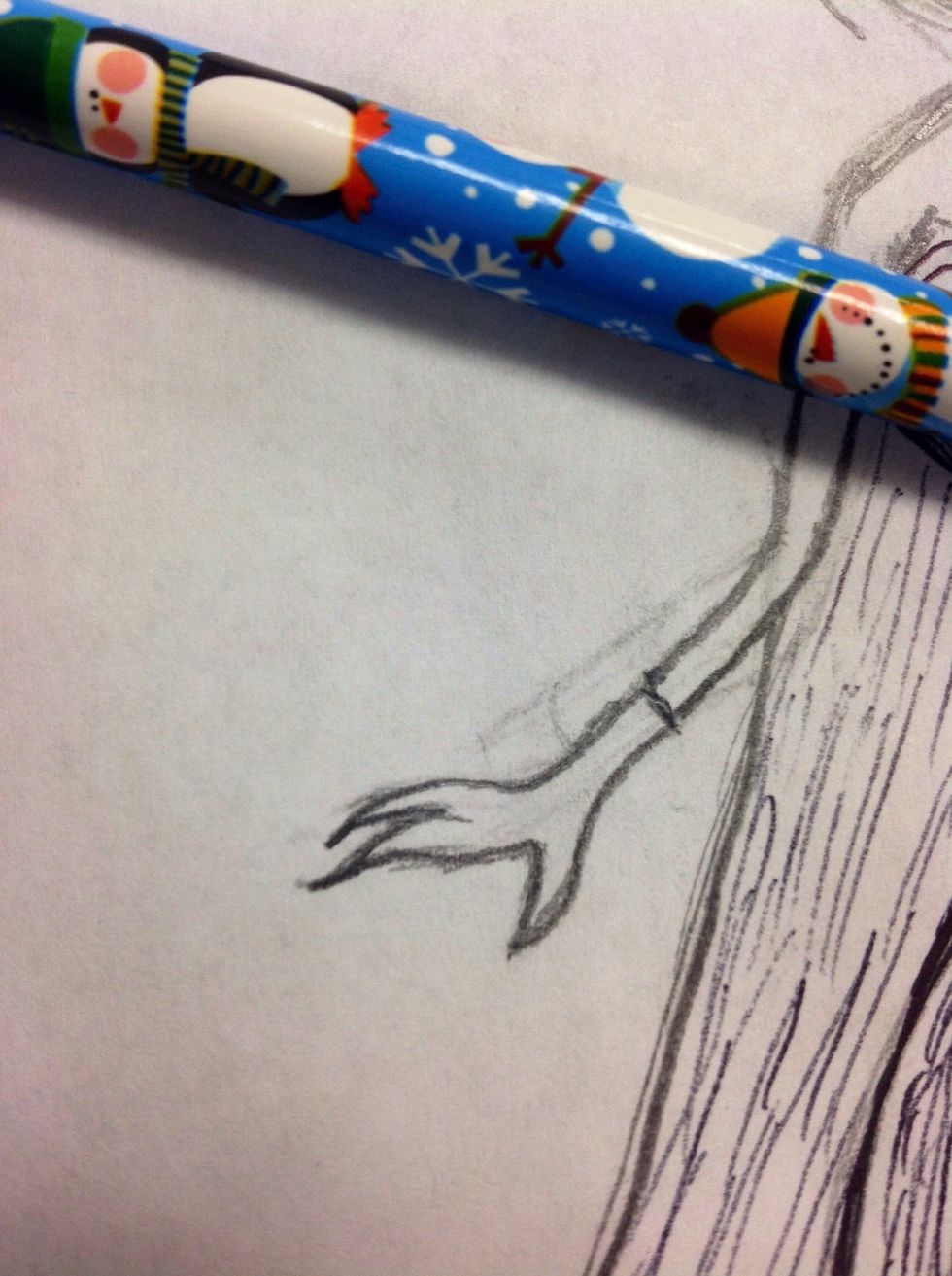 With pencil make sure all fingers are pointed.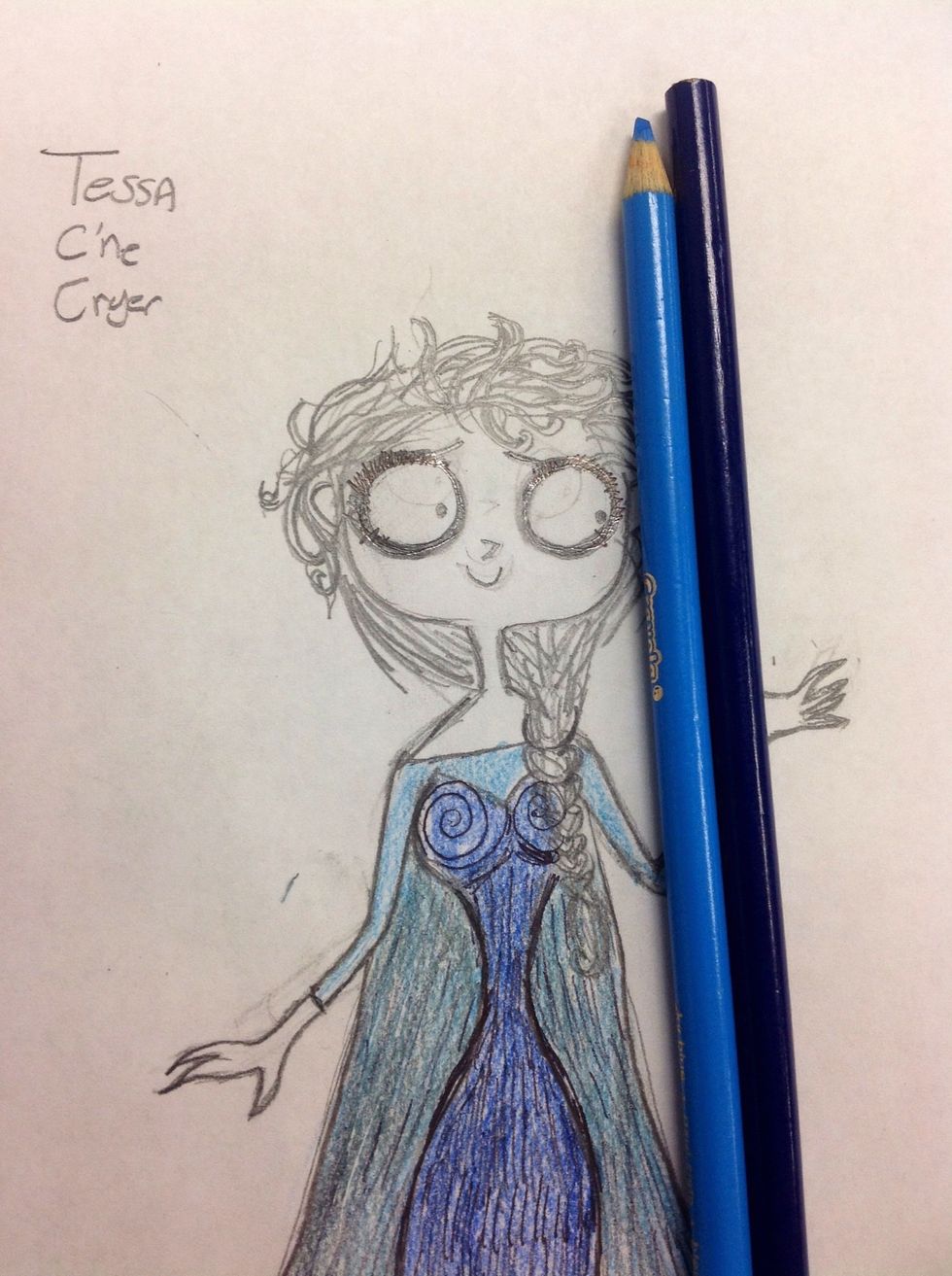 With the blue and light blue colored pencils color the dress, sleeves, and cape.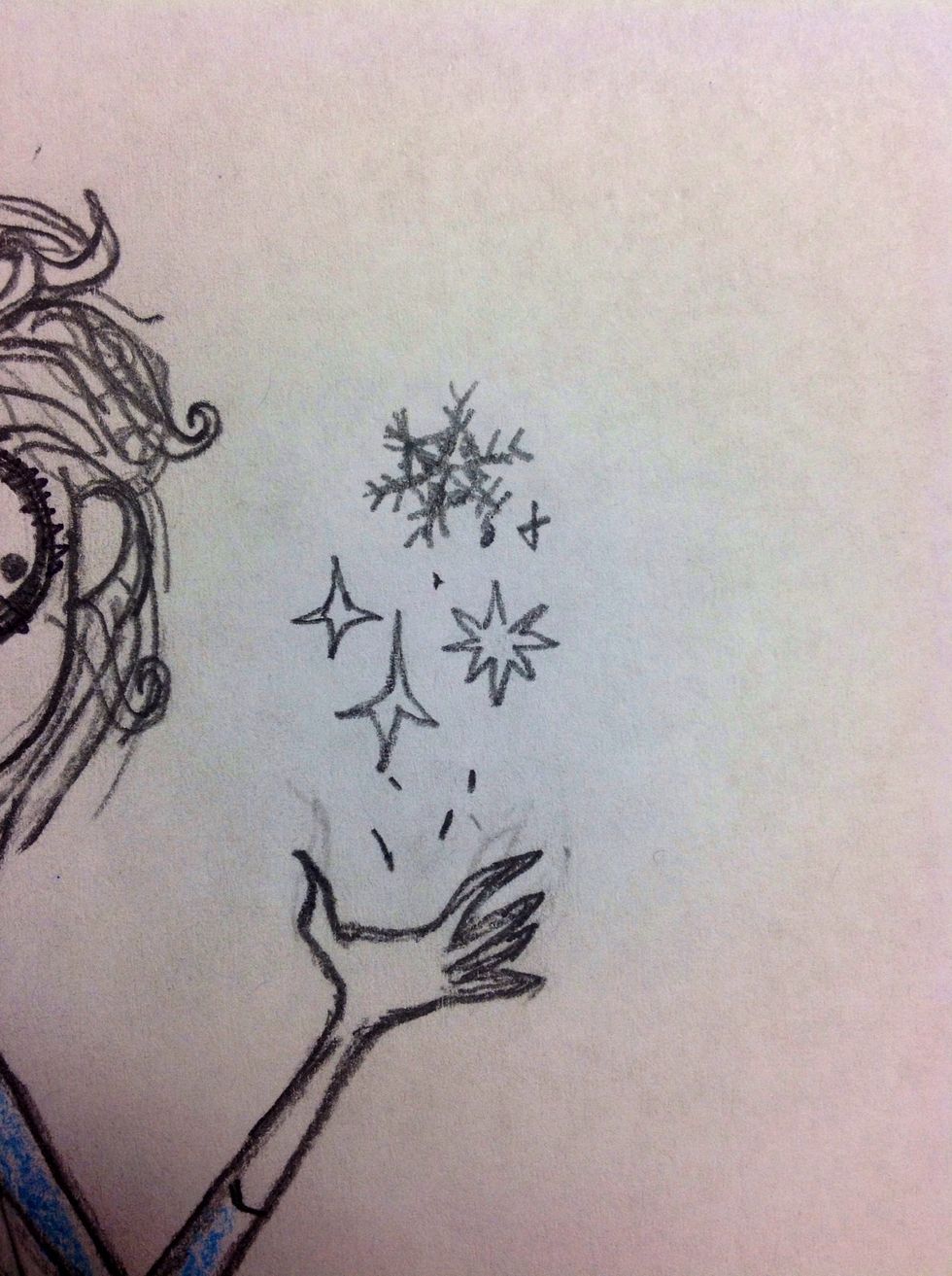 Add snowflakes! (You can add blue to them!)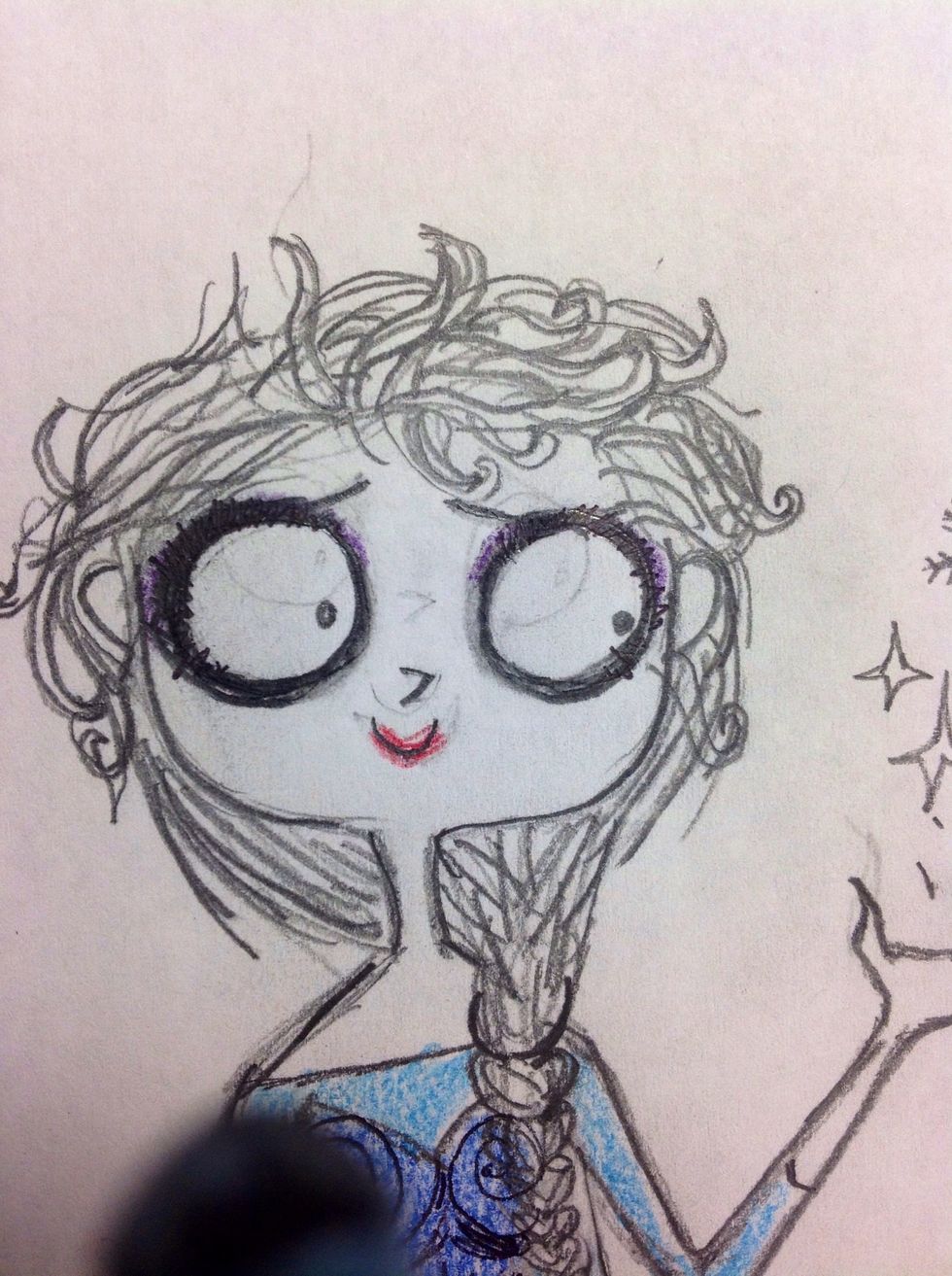 Add purple to eyes and pink to the lips!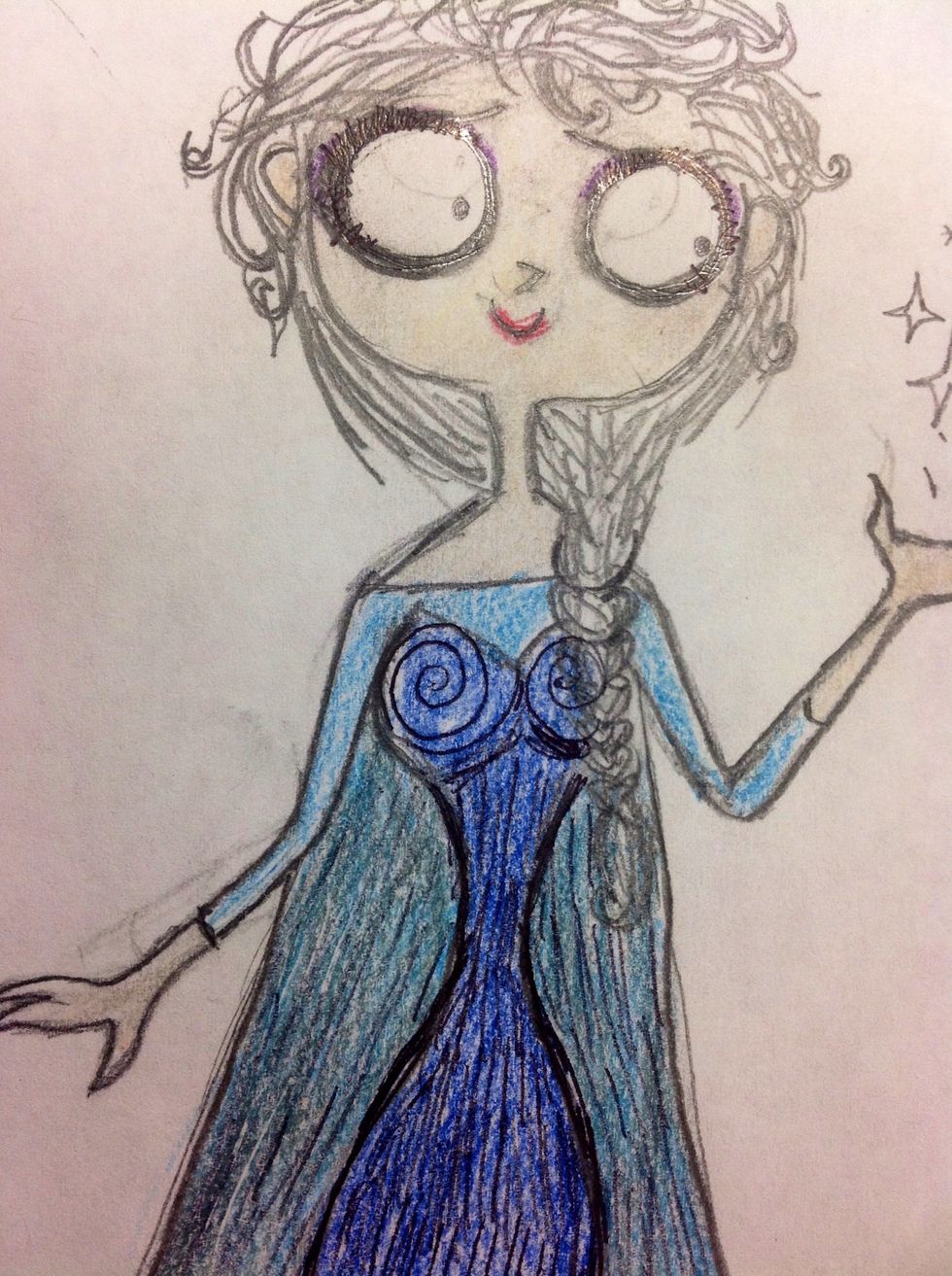 Add skin color lightly.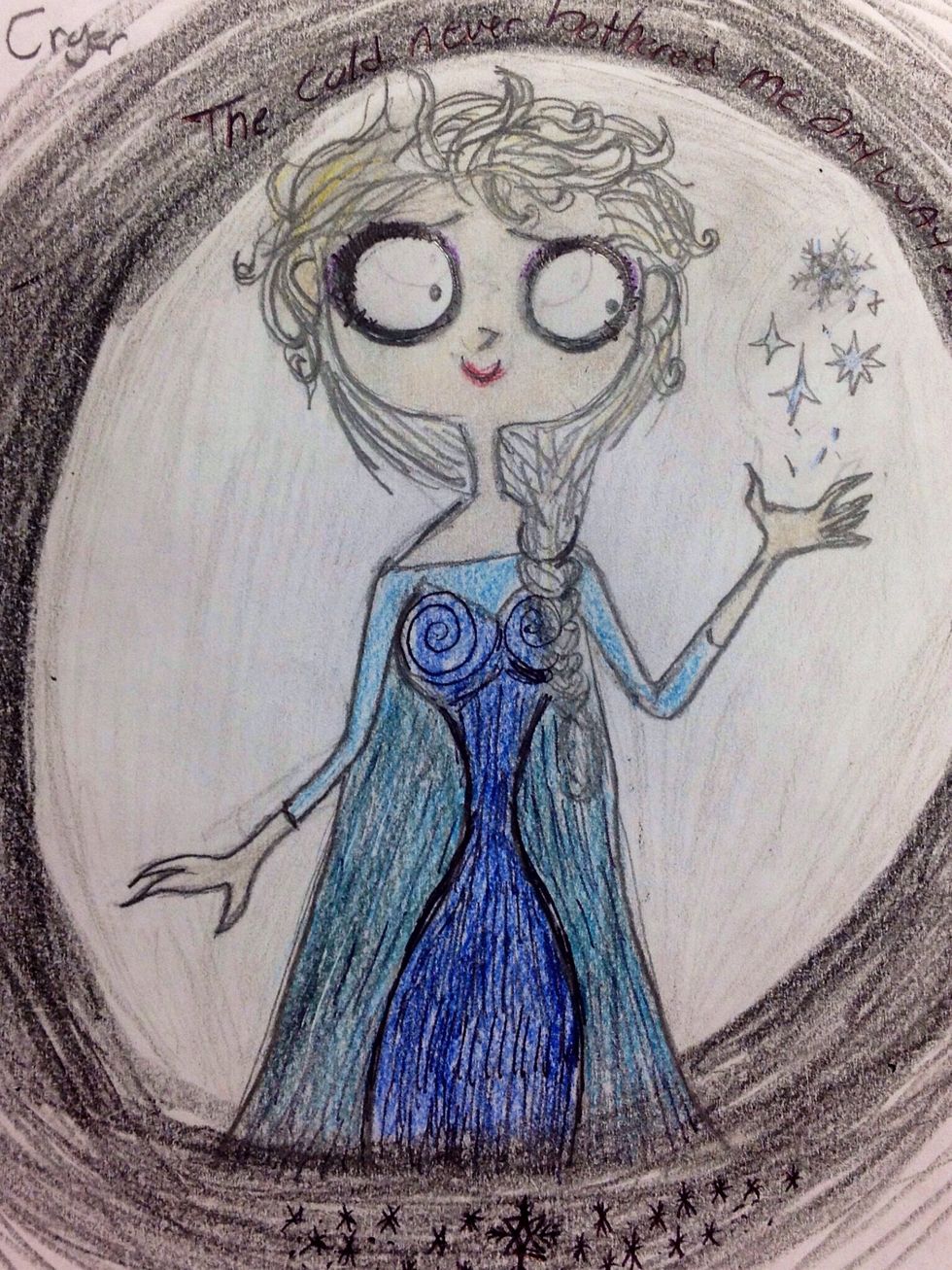 OPTIONAL!! circle it with black map pencil, at top write "the cold never bothered me anyway..."
1 pencil
1 black pen
1 light pink colored pencil
1 violet colored pencil
1 light blue colored pencil
1 blue colored pencil
1 peach colored pencil
1 peice of paper
(Optional) 1 black colored pencil
(Optional) 1 light gray colored pencil