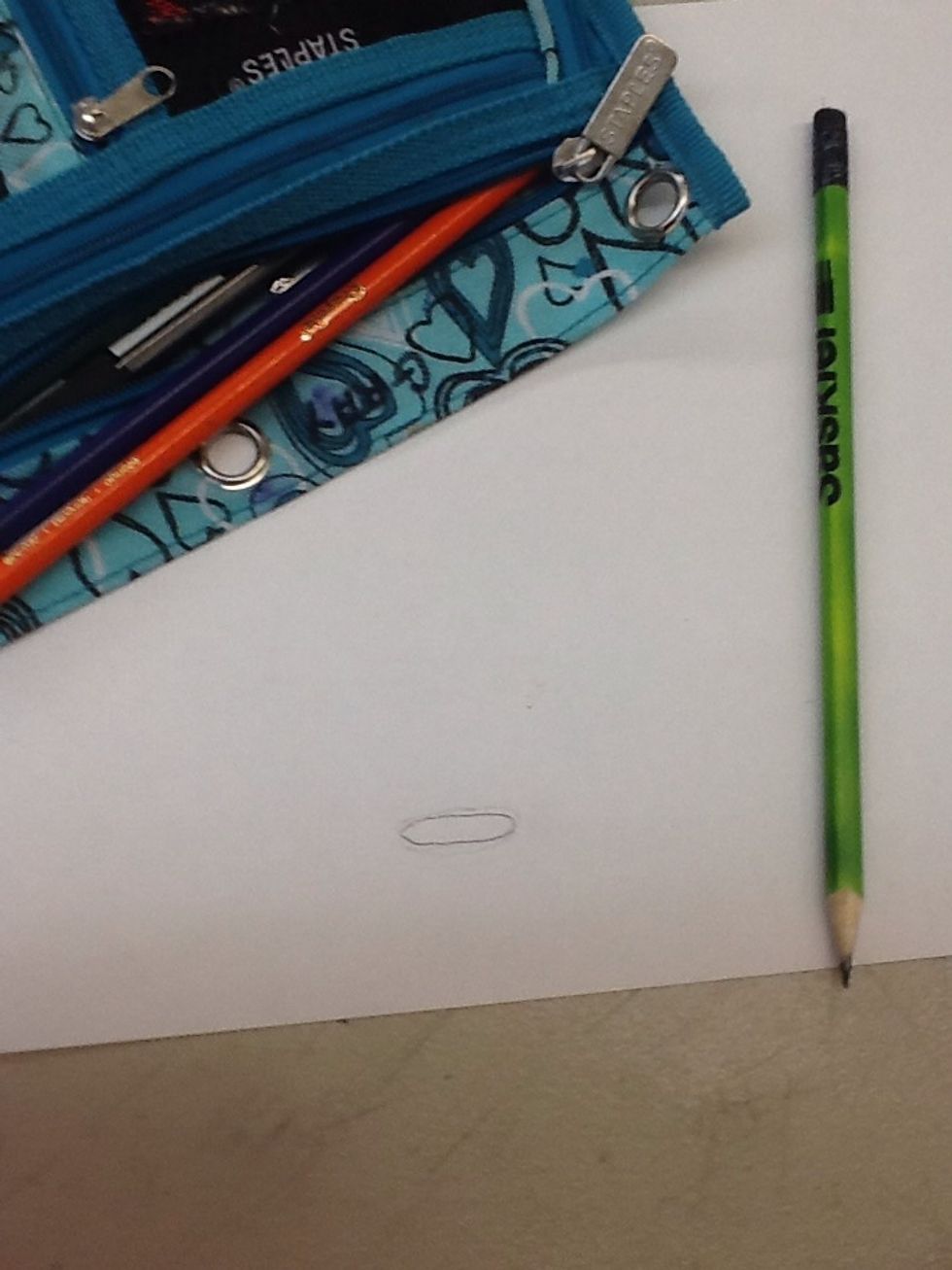 First,draw a small circle close to the bottom of the page.(you can do it up a bit to)
Now,draw another small circle just under the last one,but not to wide.
Than,draw two lines connecting both circles.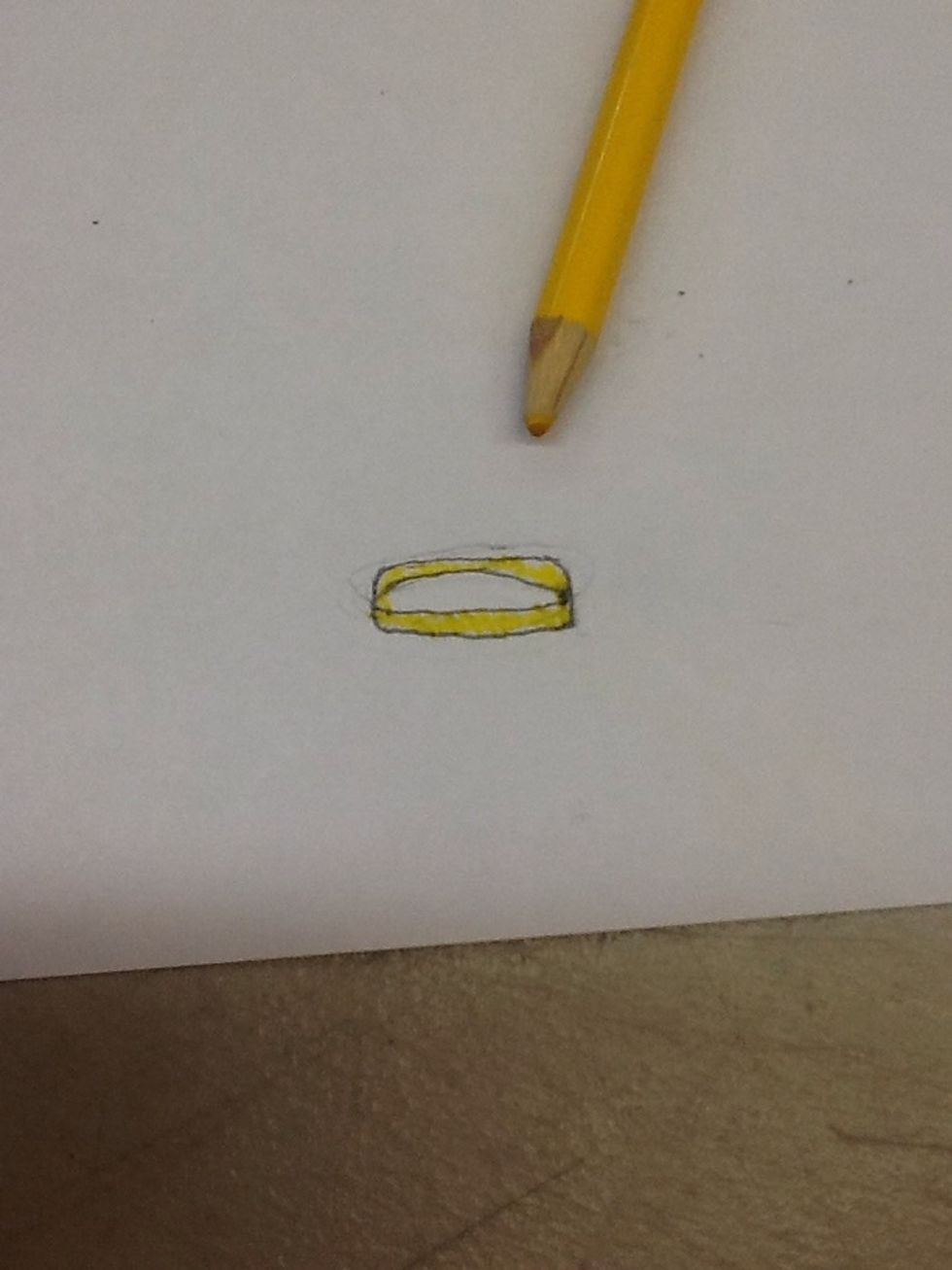 Once you are done colour in the ring in with a yellow pencil crayon.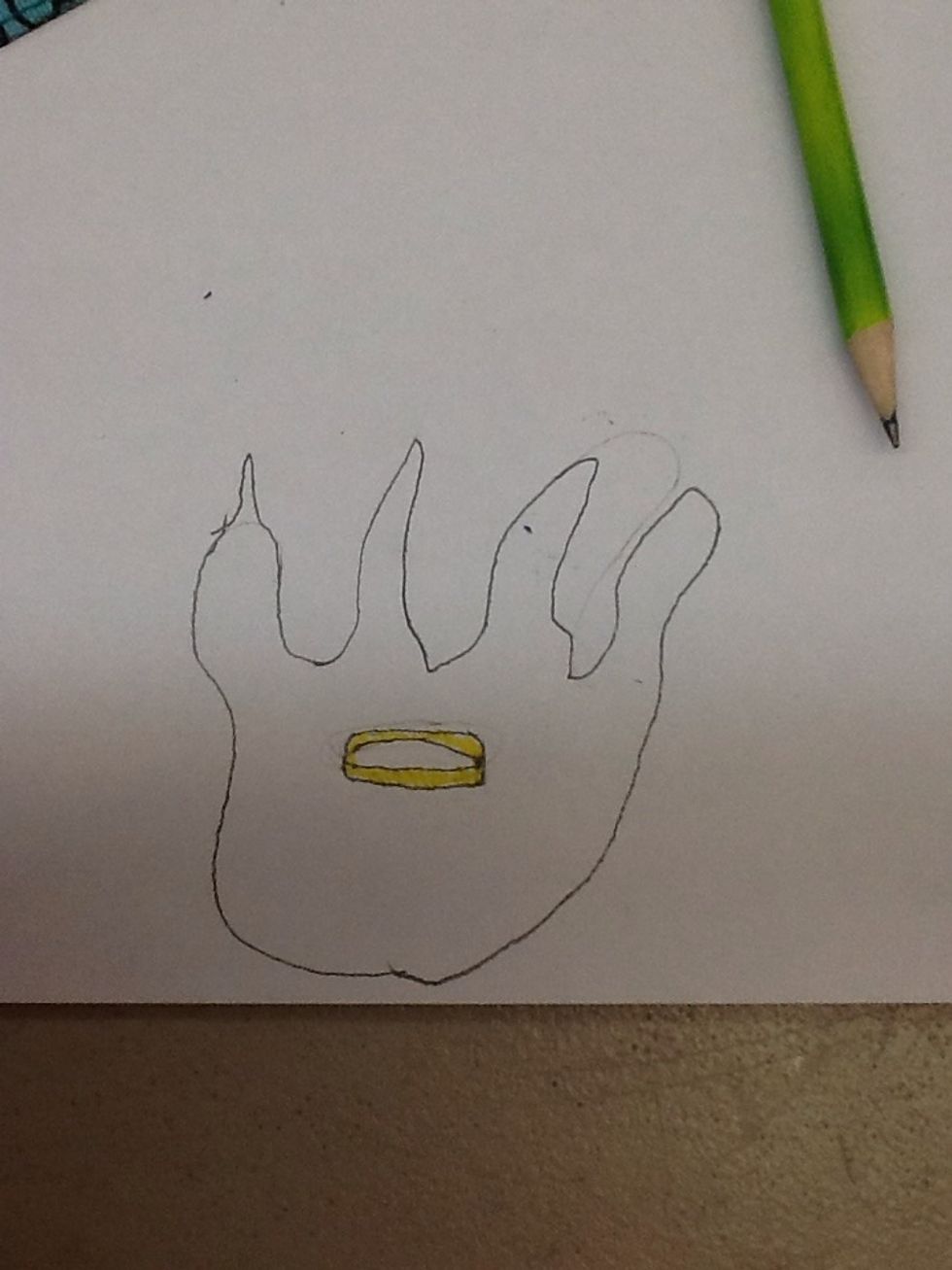 Now,draw some flames around the ring how ever you want.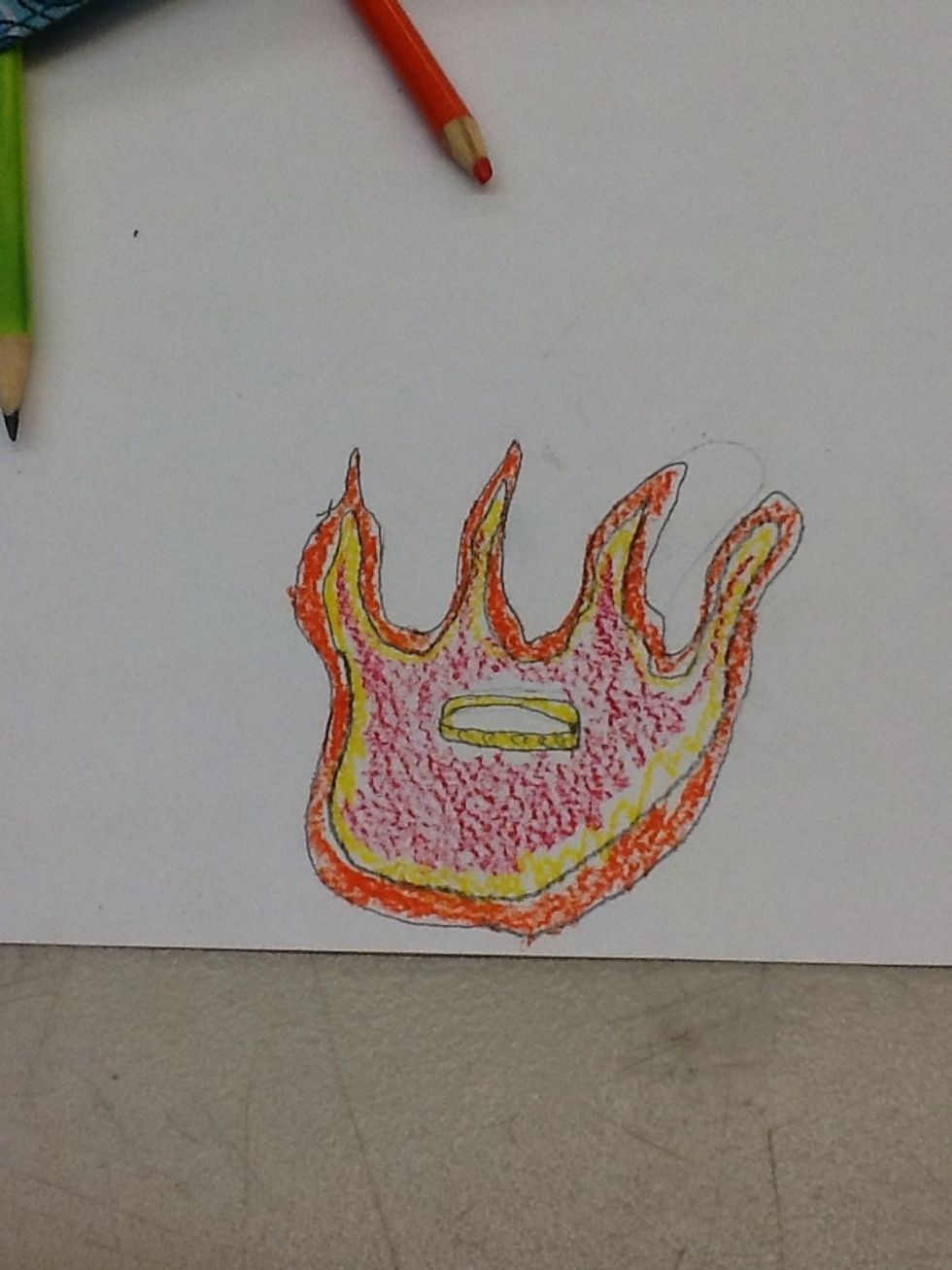 Then, draw some details on your flames and colour the flames and draw some lines on the ring.
Once you are done colour a backdrop and outline the markings on the ring and you have finished!!!!!!!!!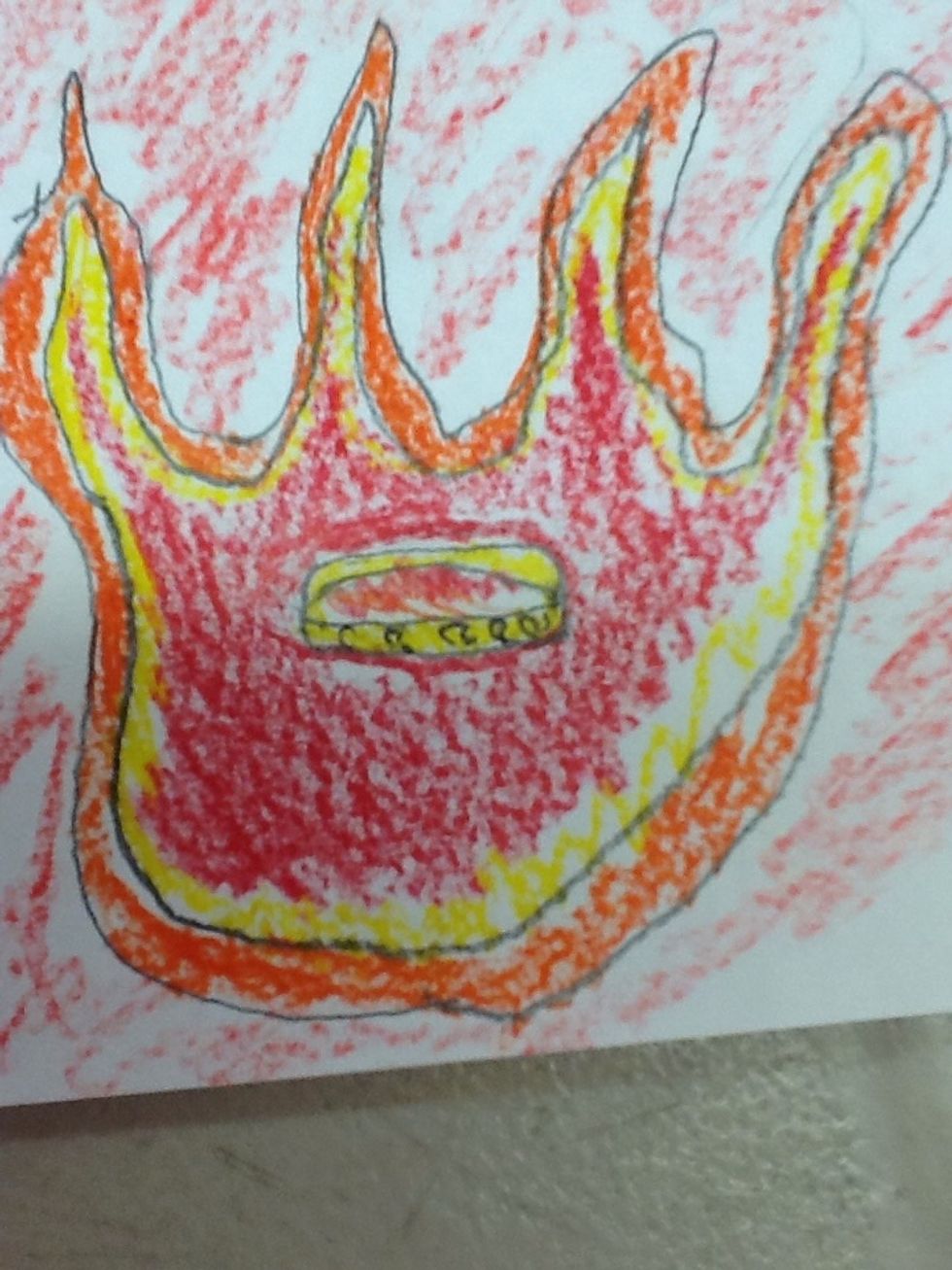 Thanks for reading my Snapguide!!!!!!!!!!!!! Enjoy!!!!!!!
1 pencil
1 paper
Pencil crayons