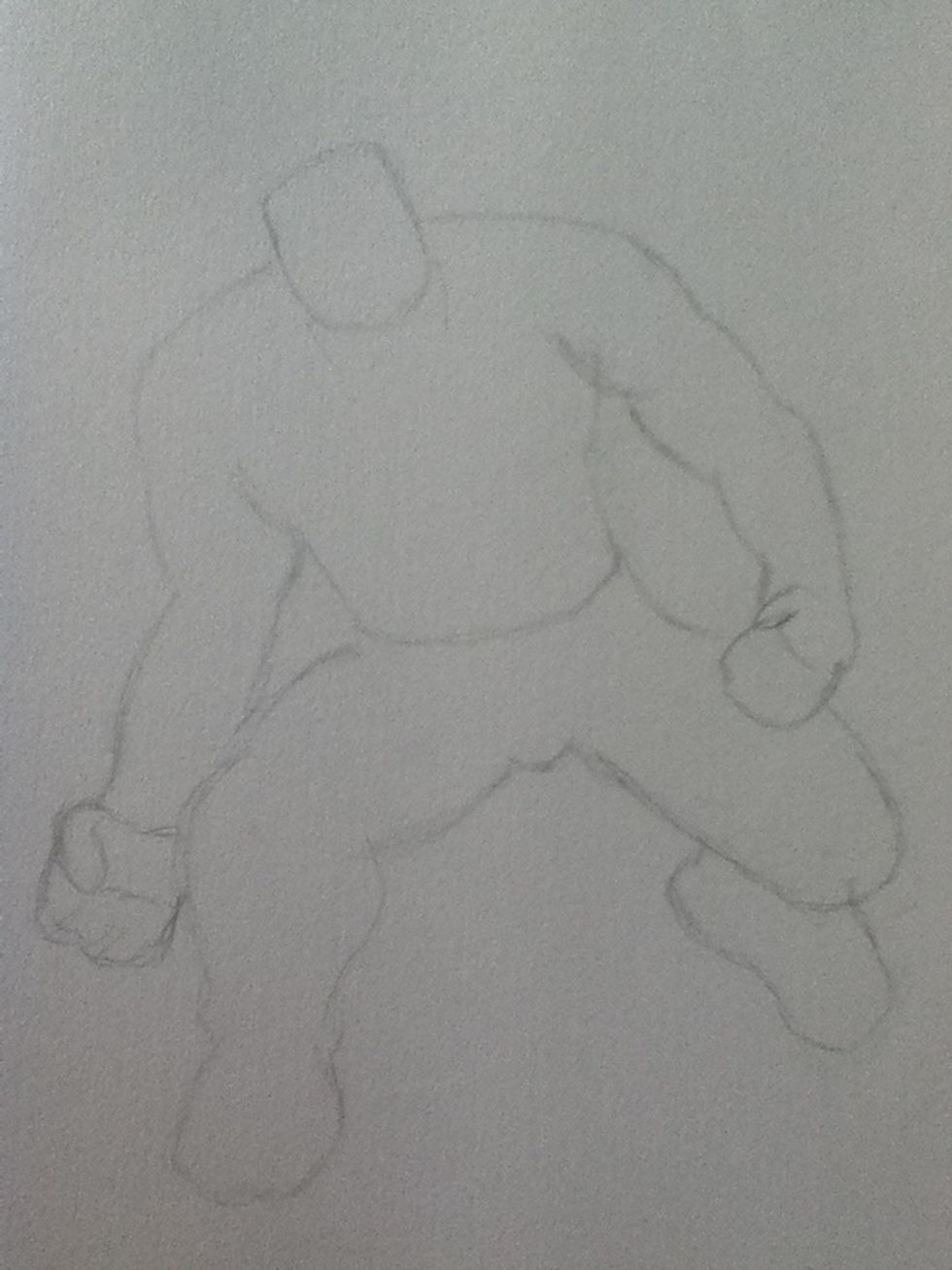 Start with the basic form, it's light so it can be erased since its only a template.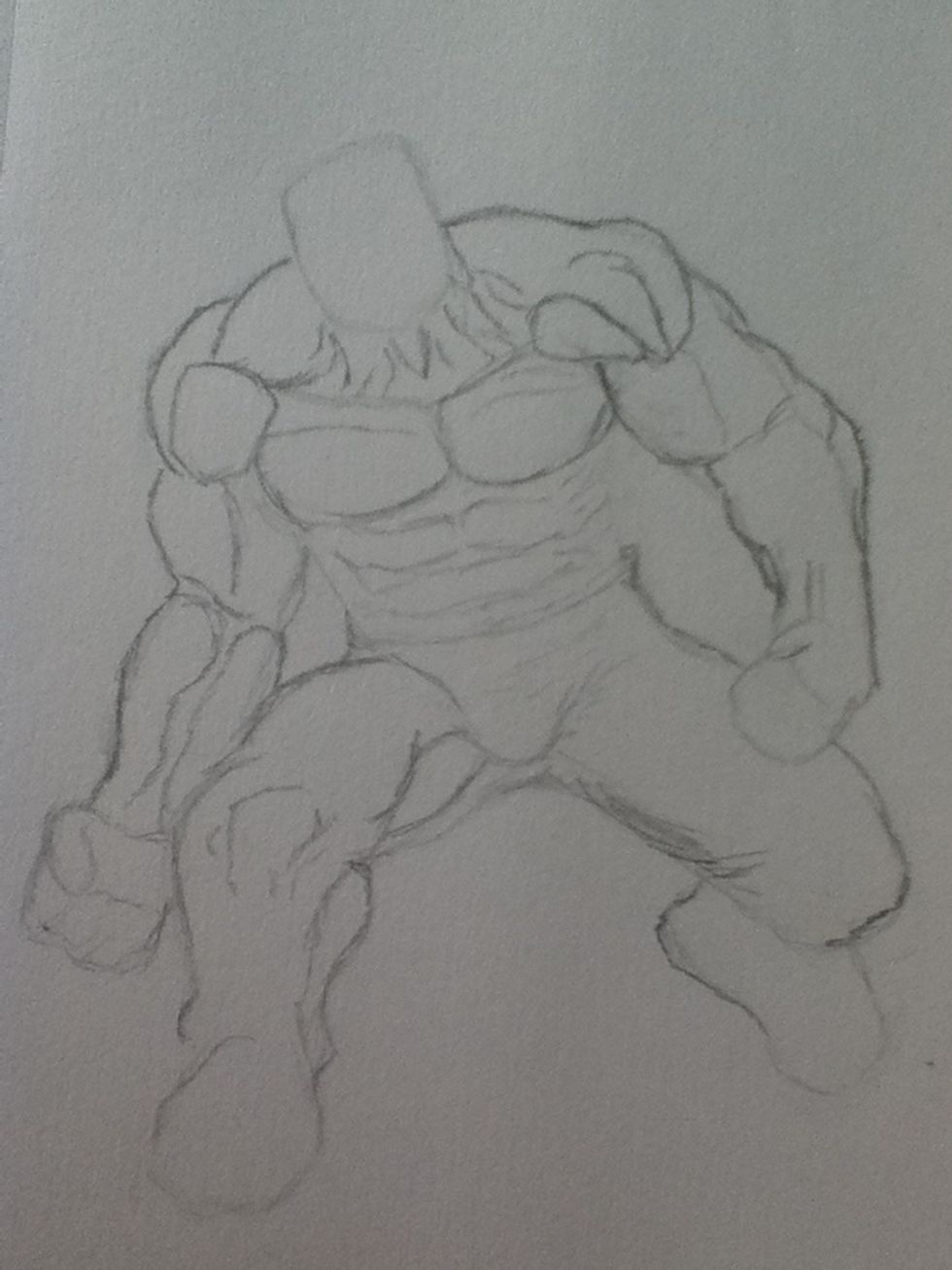 Next add the basic muscles of the body enlarged since its u know, the hulk. Don't worry about shading or perfect form of the muscles for now.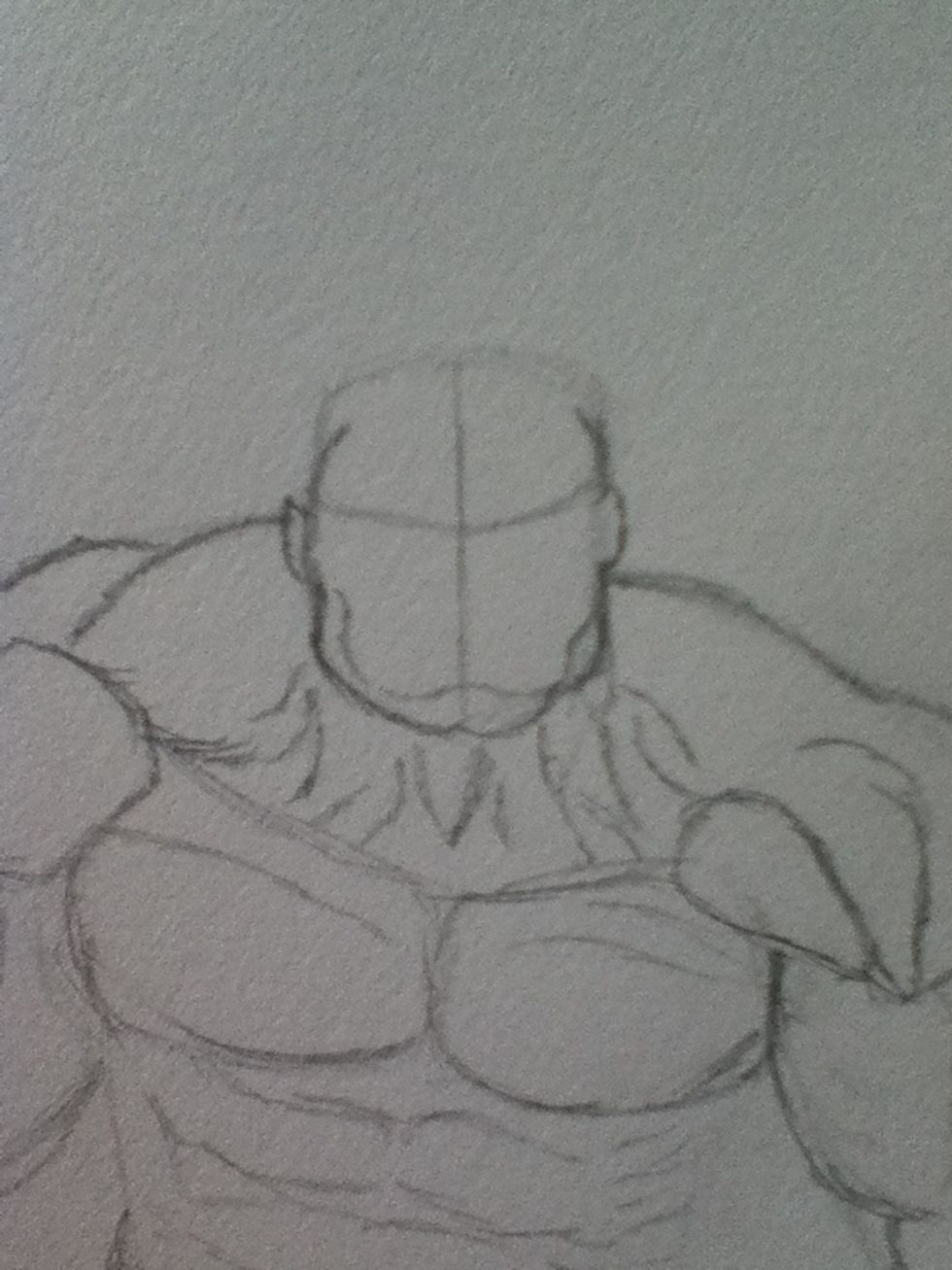 Now the face. The hulk had a square head and a butt chin (he does) so here I'm just showing the head with lines for the eyes and nose with his muscle lines and ears.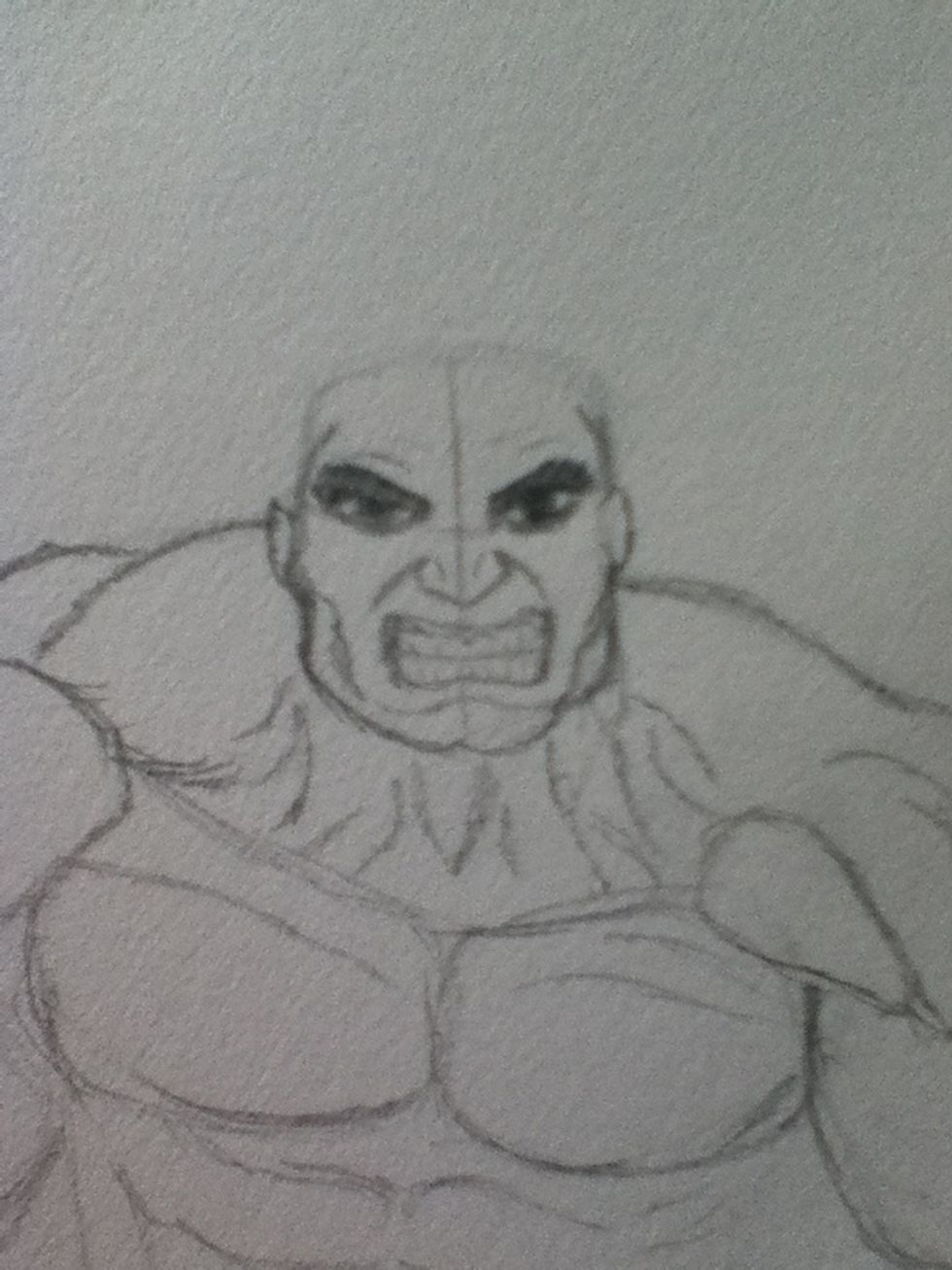 Next add the eyes, nose, and mouth. I made him my own by making his eyes larger to show his anger more, he normally has smaller eyes. Make sure to also angle his eyes down to show his anger as well.
Next the hair. He doesn't really care about his hairdo so its everywhere.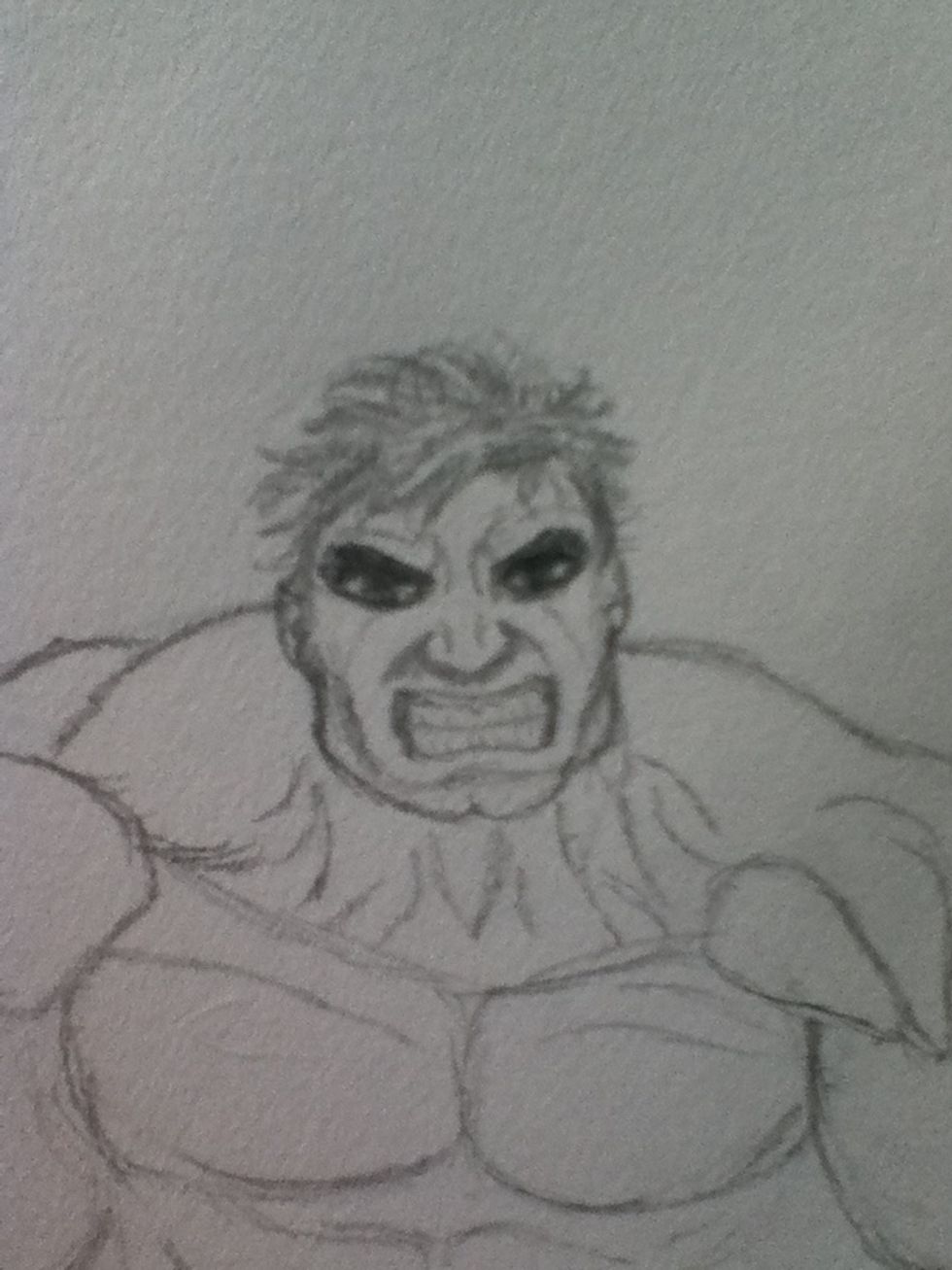 Here I added lines to add drama and muscles to the face. Make sure to add them between the eyes, that adds lots of anger to any characters facial expression.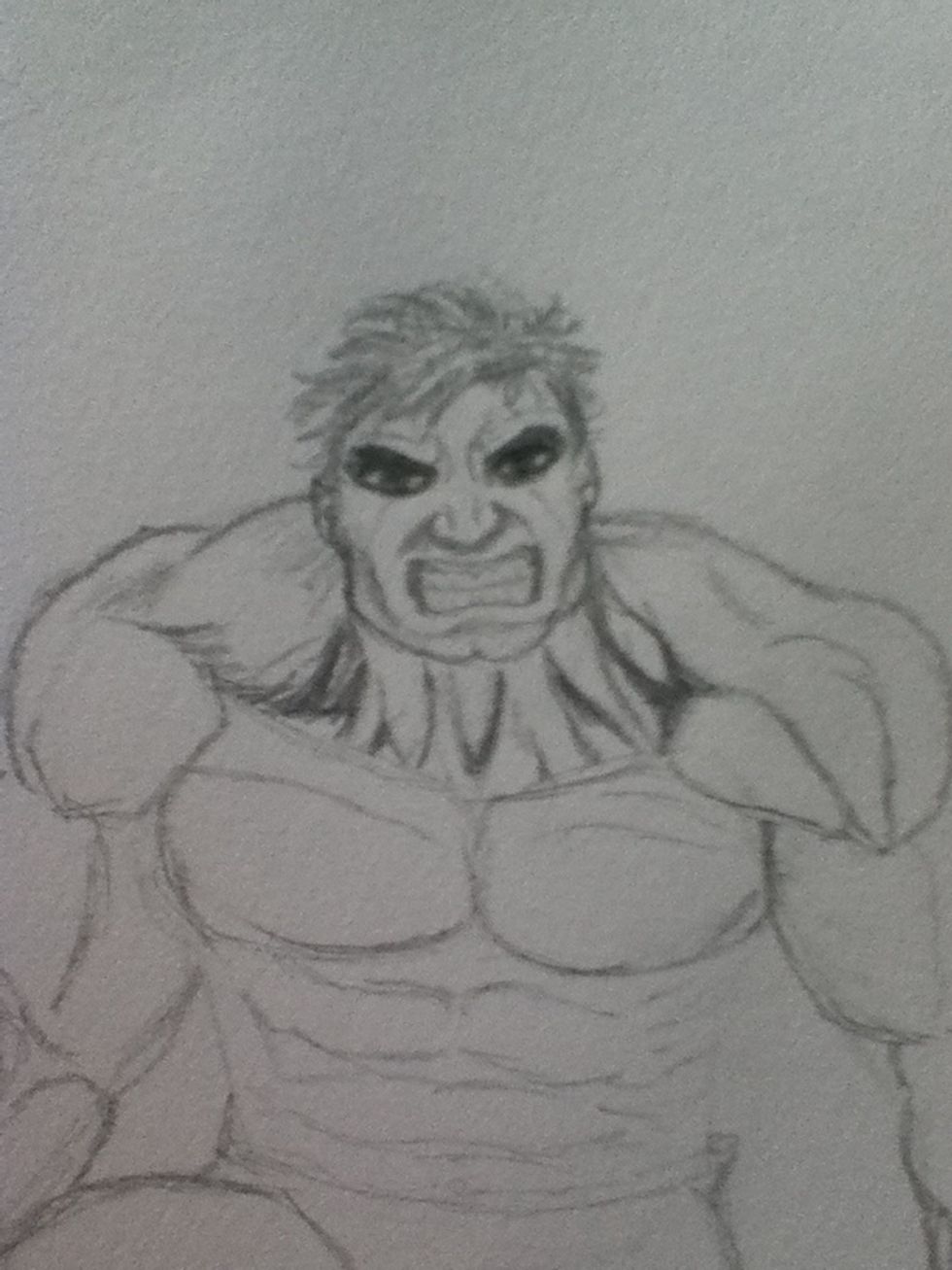 Next the neck shadows...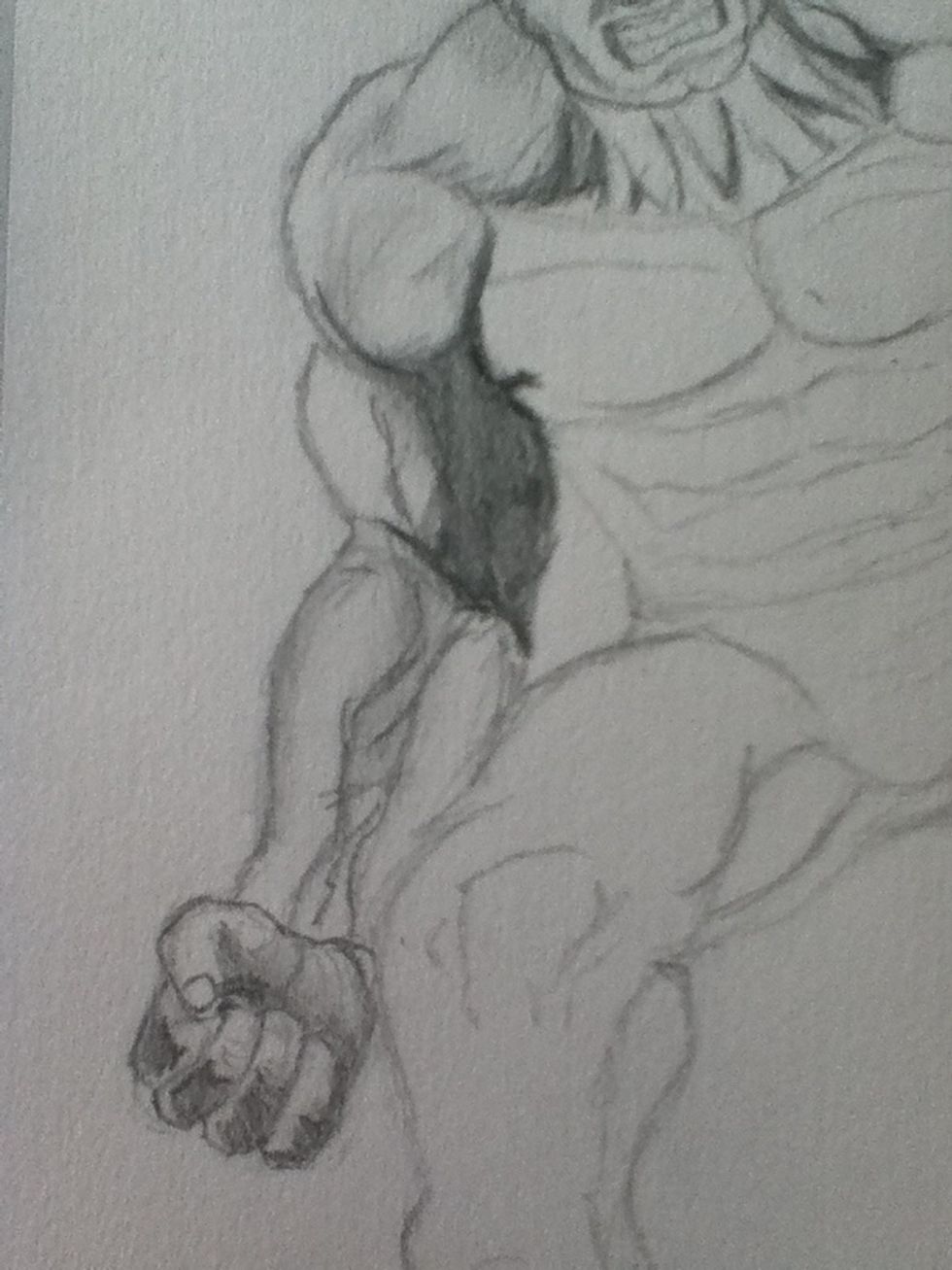 Then here I defined the arms and drew I'm fingers. Did shading too...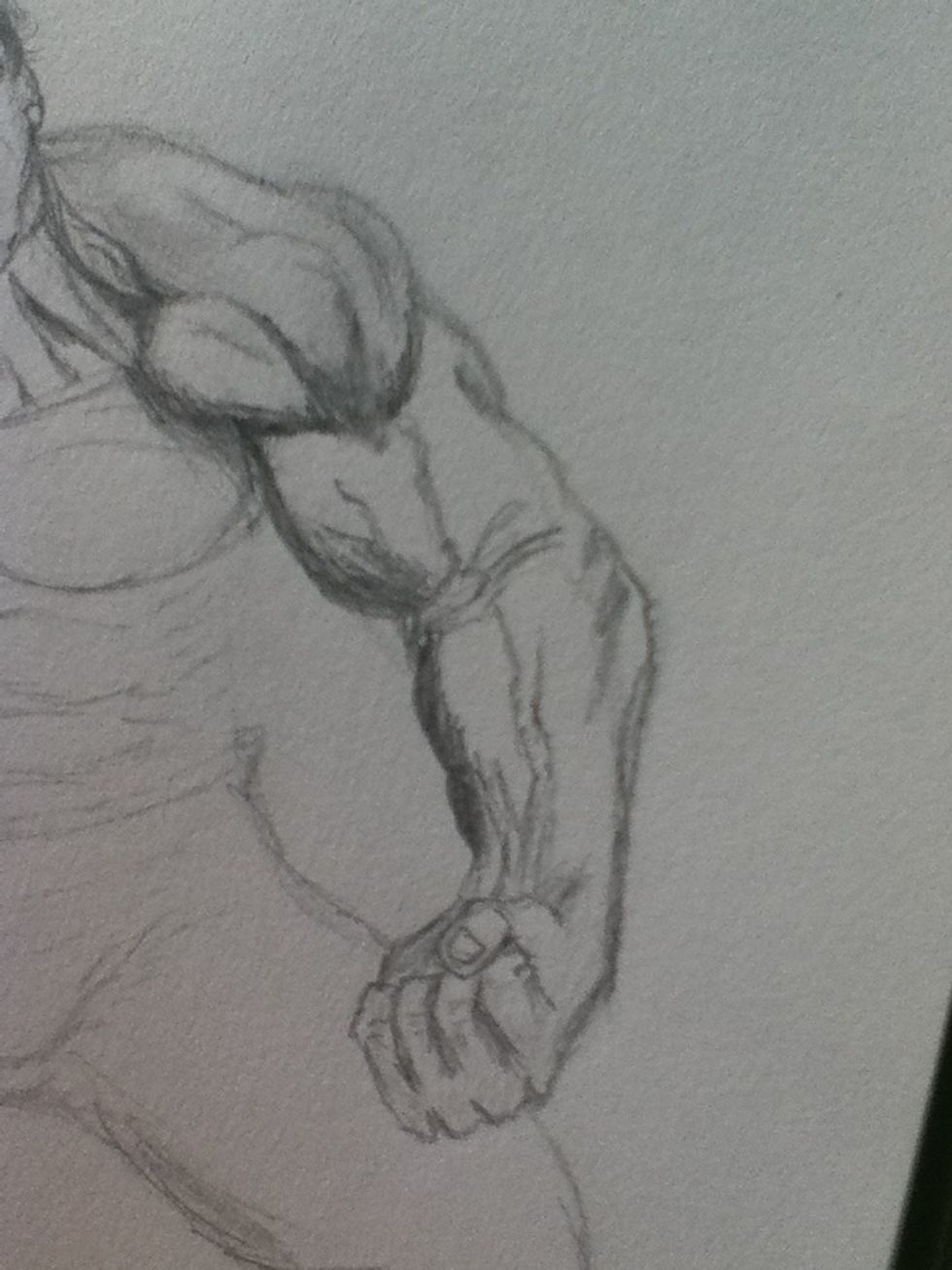 Then the other arm and hand...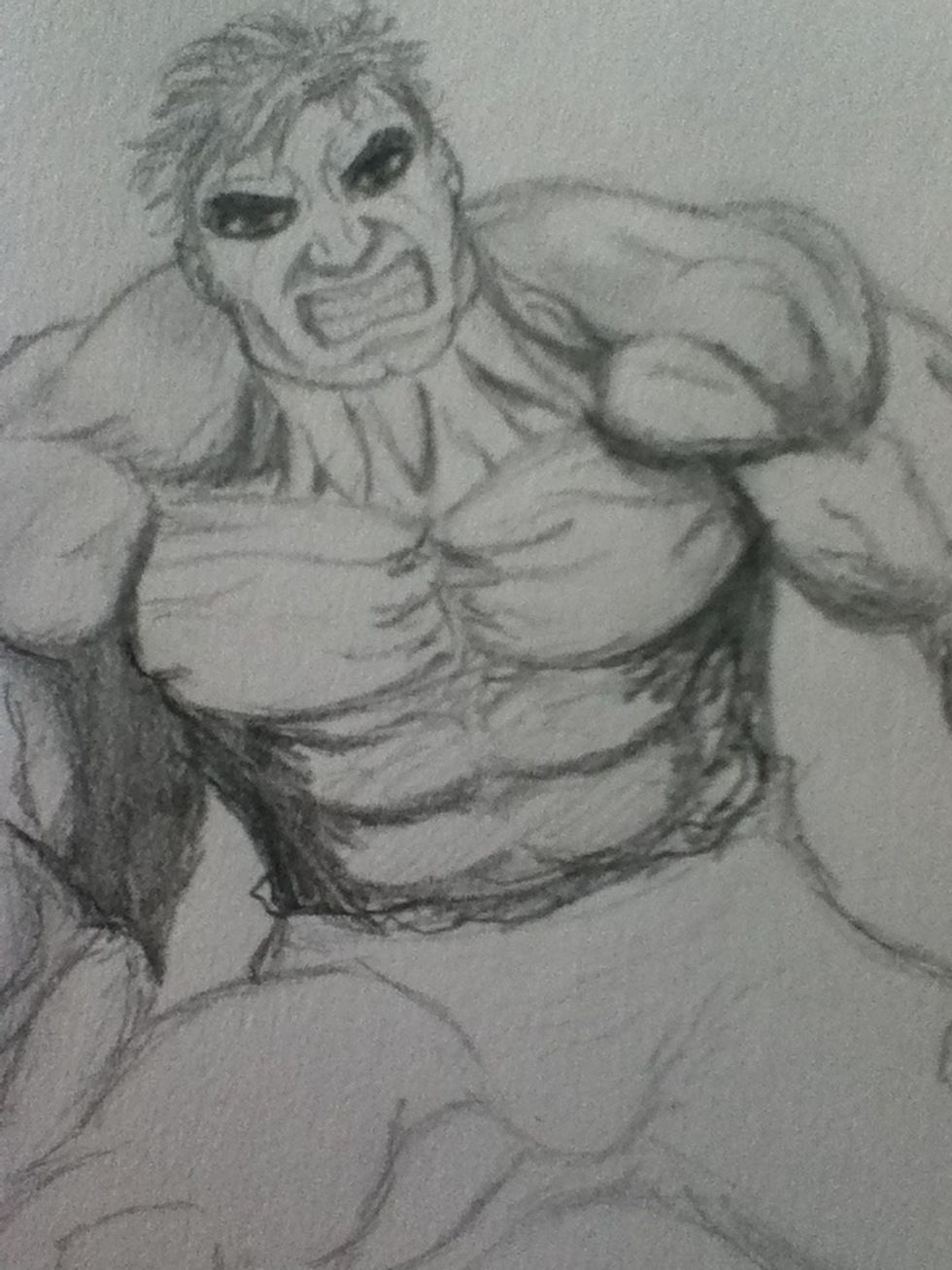 Then his biceps and abs...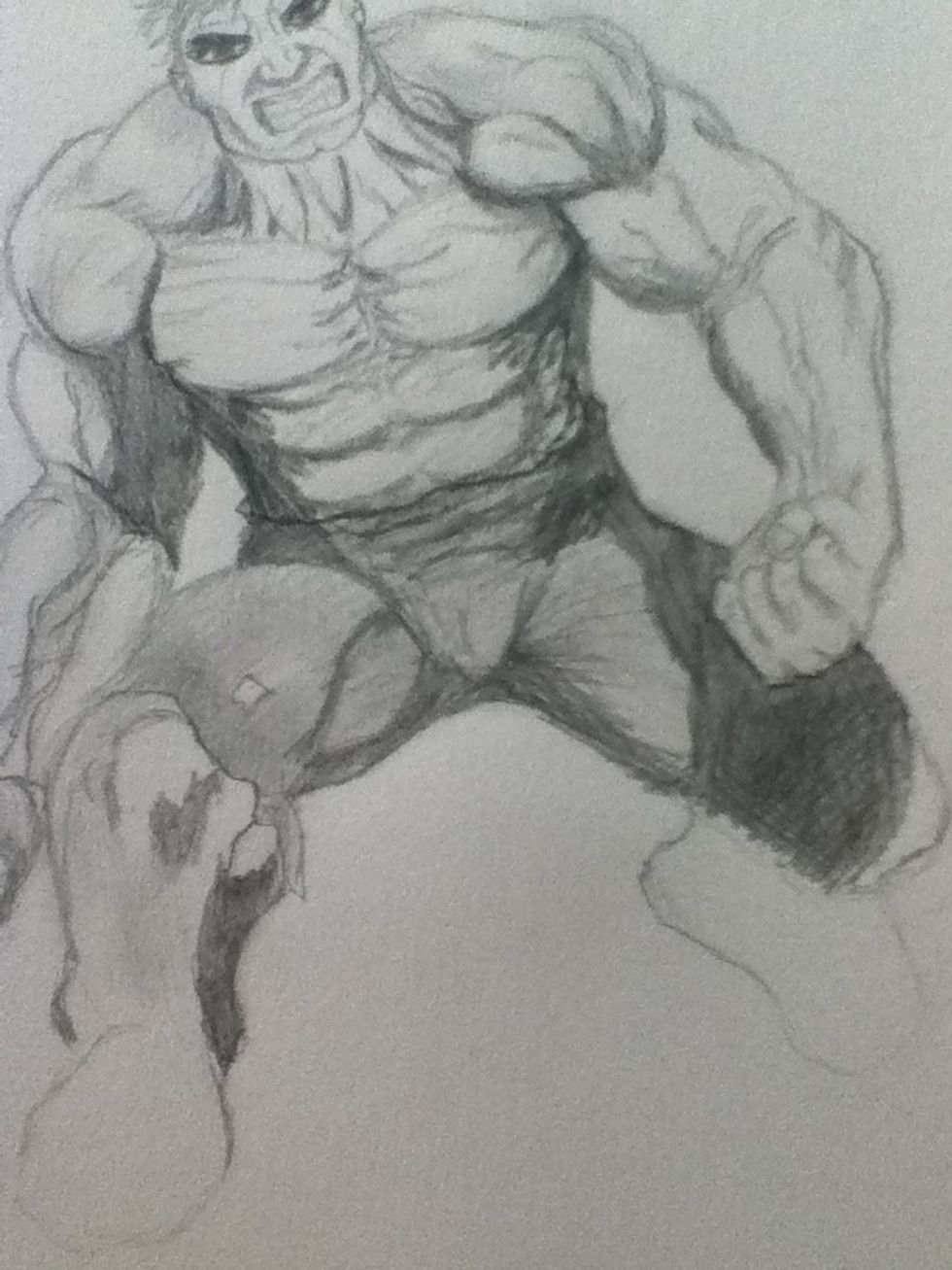 Then his pants and middle...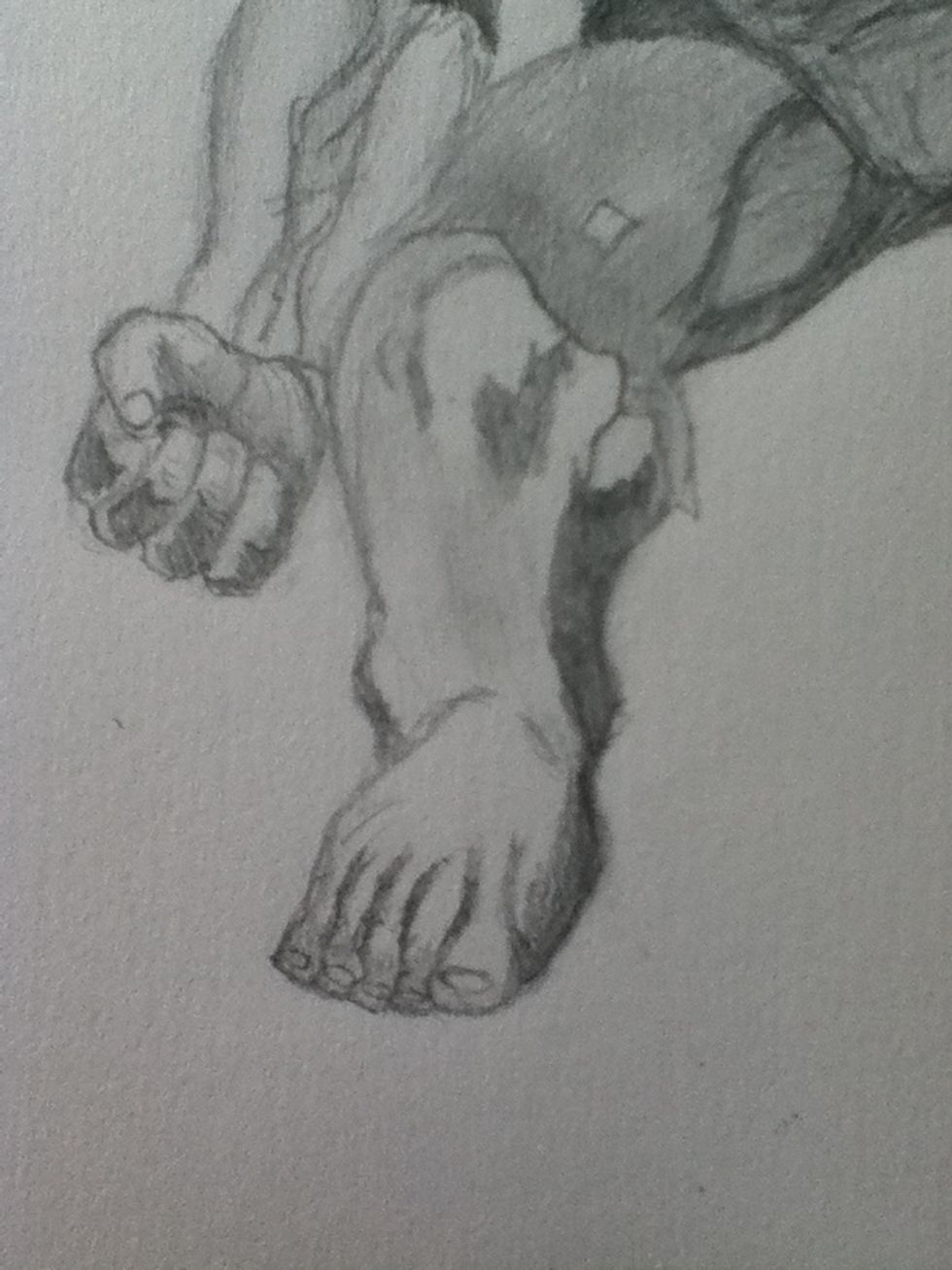 Right leg and foot...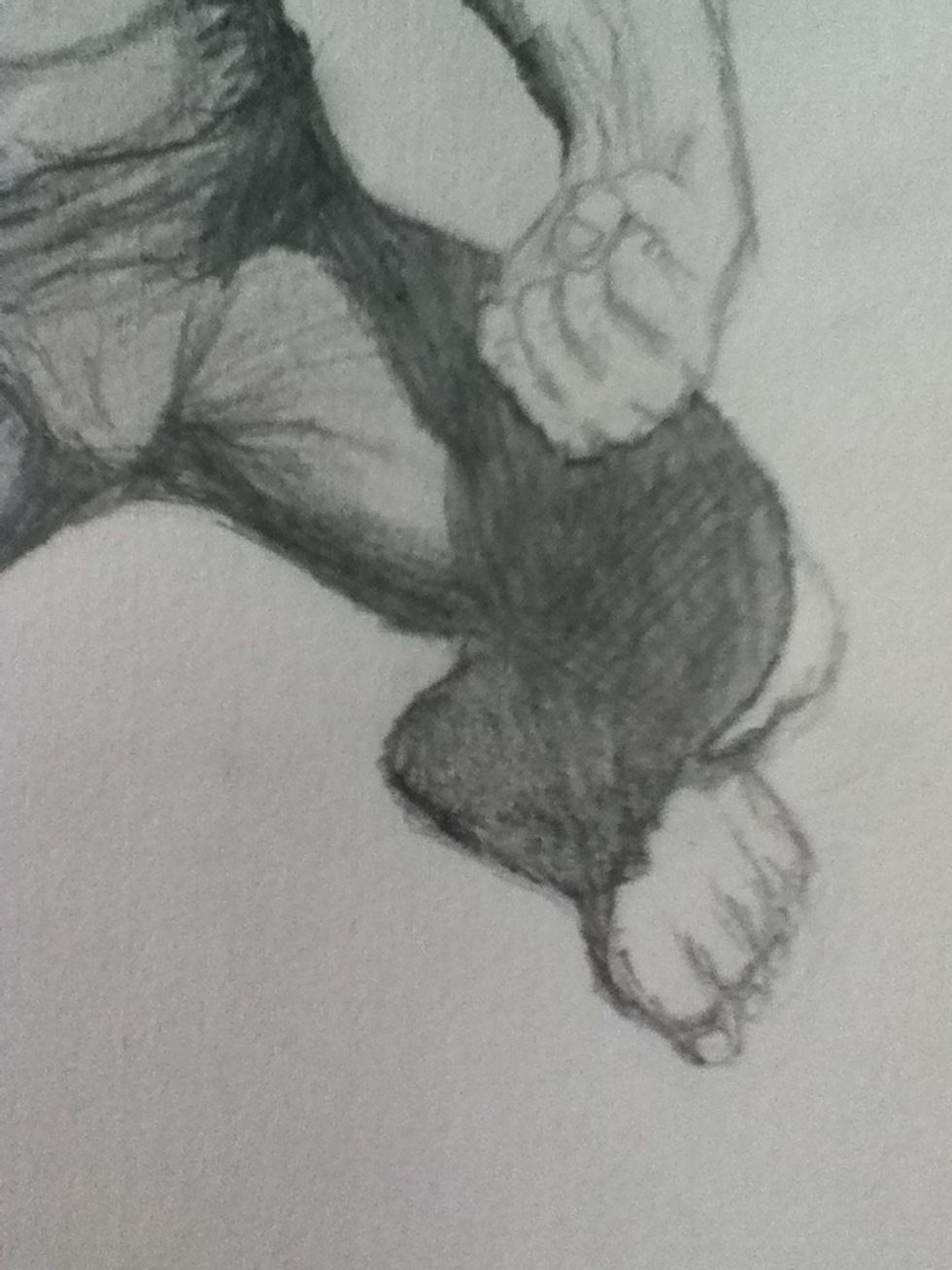 Left leg and foot...
I added darker shading under the chin and legs here... Finally u have The Hulk!!!!!
Thank you!!! And please comment, I added my own twist and made him cartoon.. Good luck! Oh and a lot of people where asking my age, I'm 16!!
The creator of this guide has not included tools
Allie Bauer
Omg, Over 1k followers!! Please follow/comment!! I am an artist, singer, dancer, actor who specializes in ceramics and pencil drawings.