Hi :) i took an overview of how i would like you to draw/practice your eye creation ! When you draw if you may please write step 1 and draw below what i have :) Youll see why :D lets start !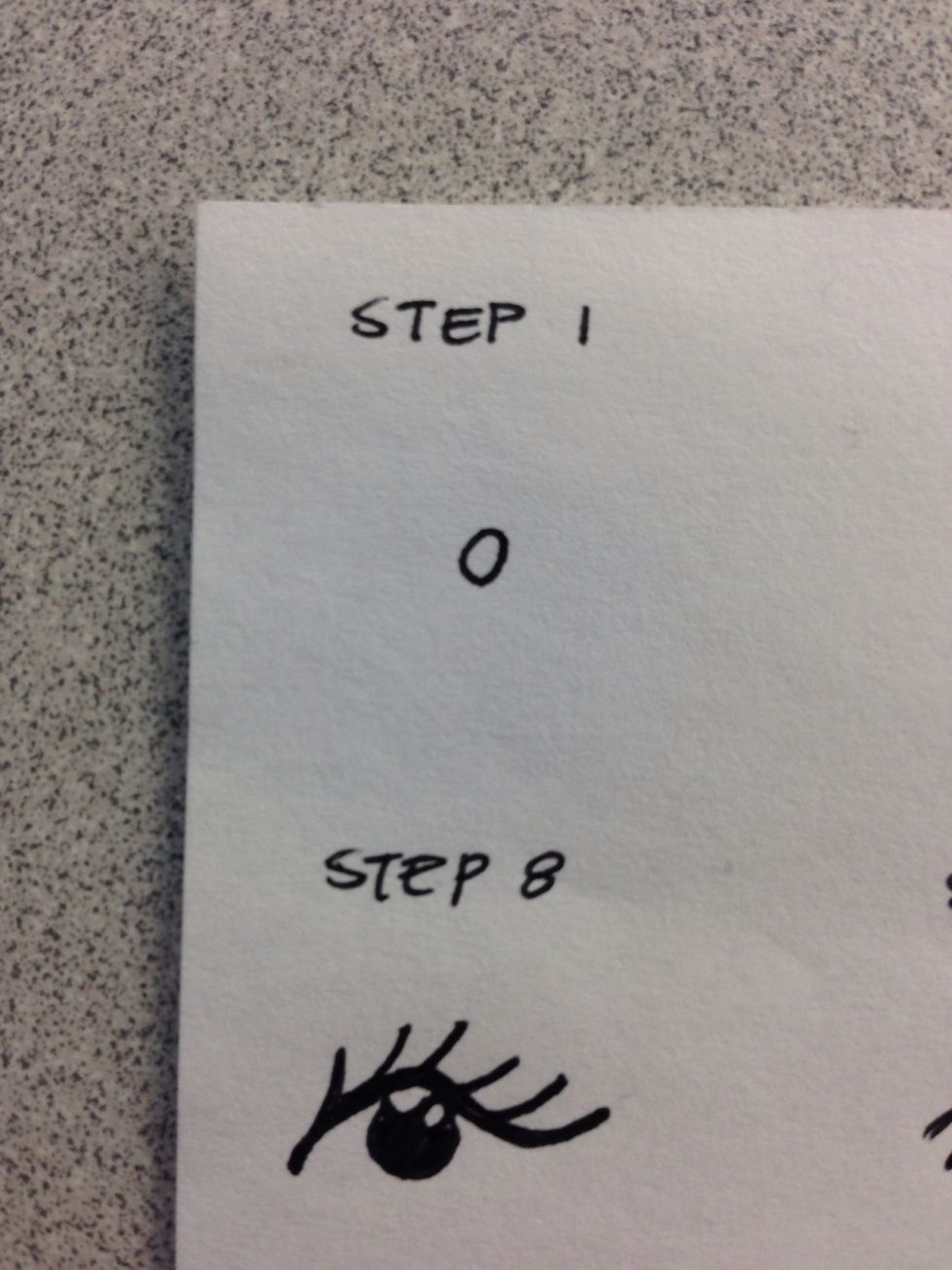 Step one (write) Draw a circle :) easy right ? We are basically going to redraw each time we make a new step I learned on my own to better my detail and memory this way and you can see ur skill ->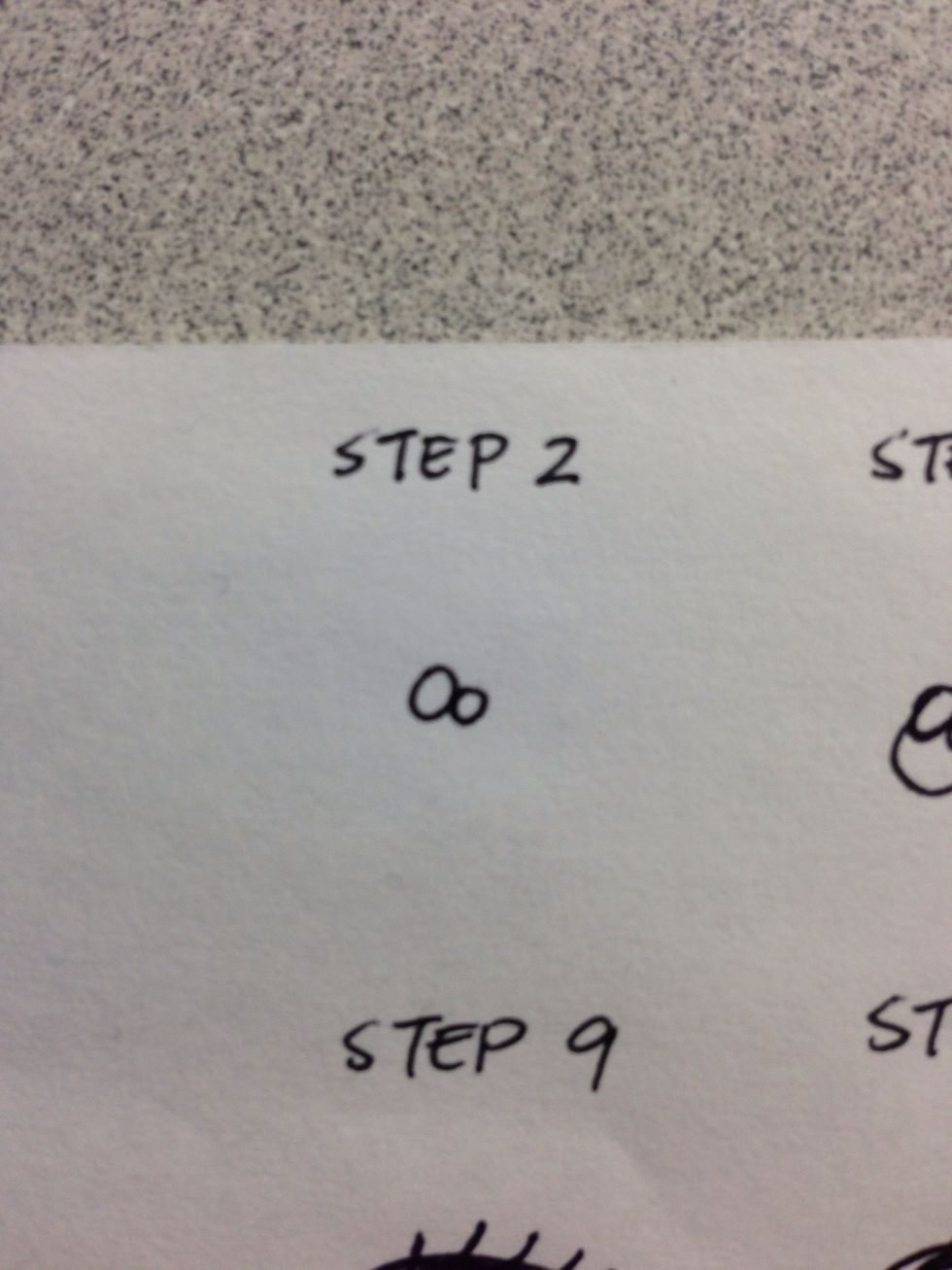 Step 2 (write) -> see your skill get better as we go ! Even a mistake can turn into art so no worries if you mess up or if it doesnt look exact just have fun ! Draw another circle next to circle one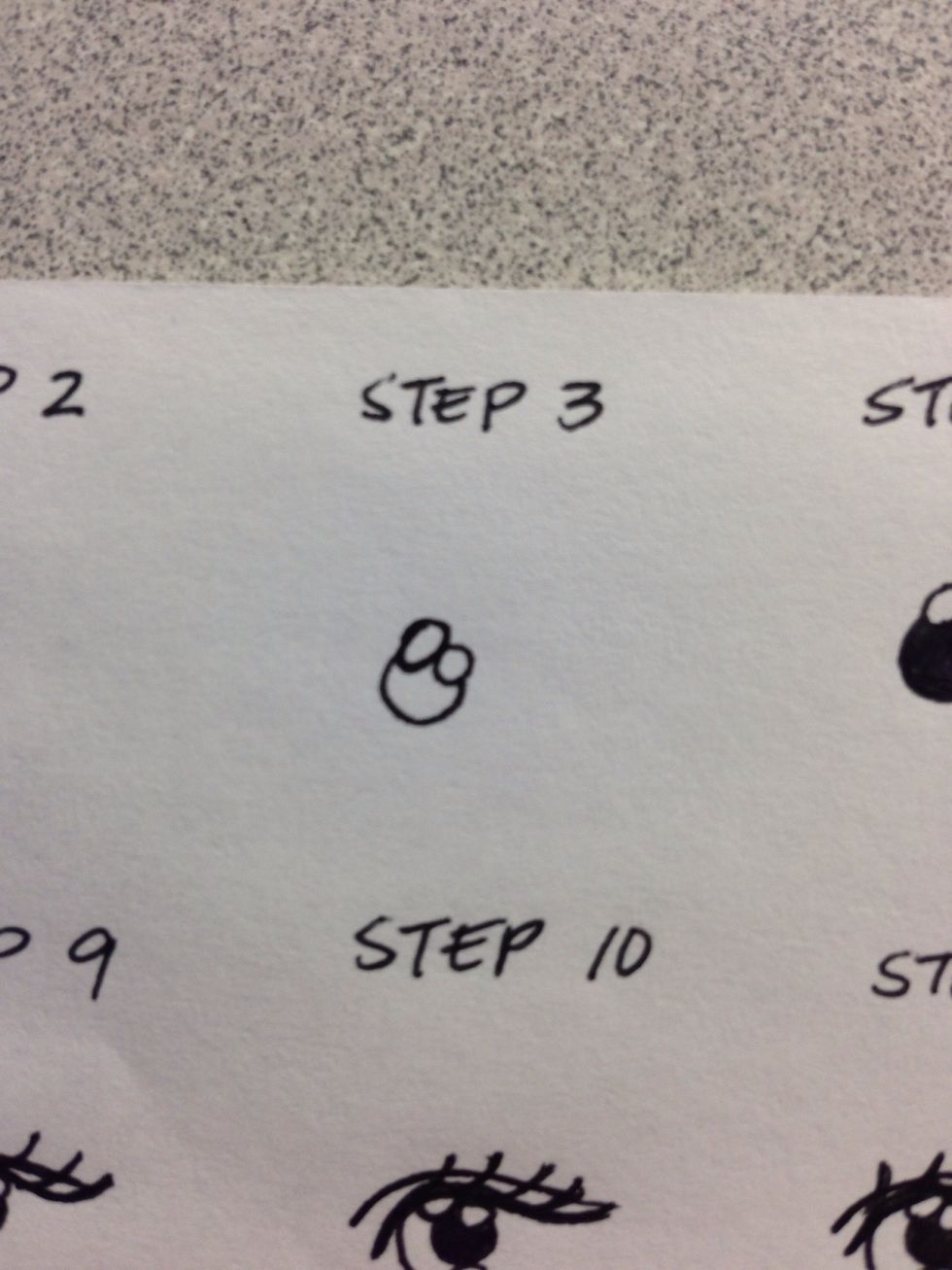 Step 3 (write) It looks like a figure 8 sideways right ? Now draw a u under the 8 this is going to be the pupil Wow look ur already drawing an eye ! :D next '!!!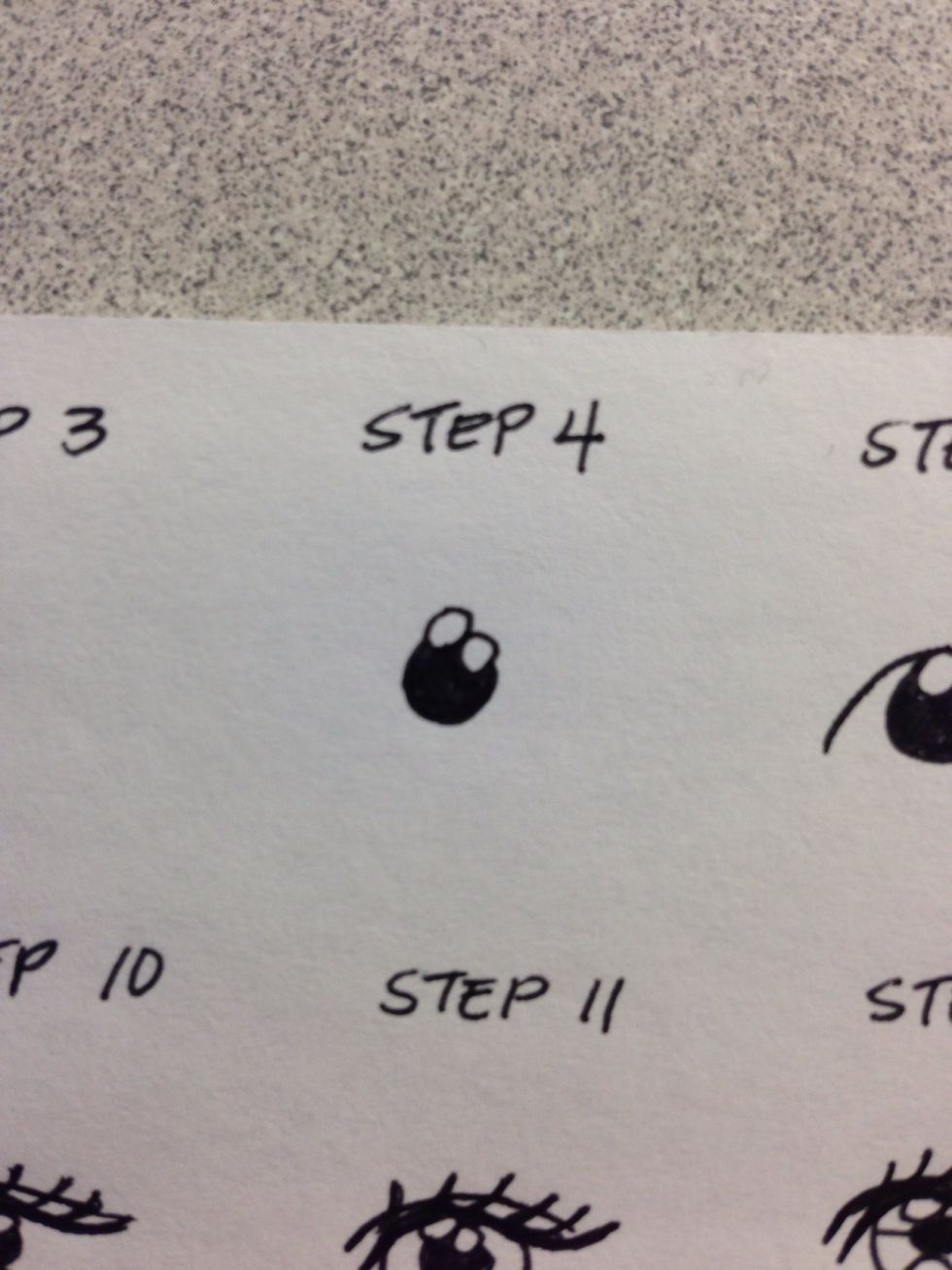 Step 4 (write) Fill in the pupil You could play around and make it dark or light but right now i want to do basic and what ever you feel comfortable with go for it as we go :)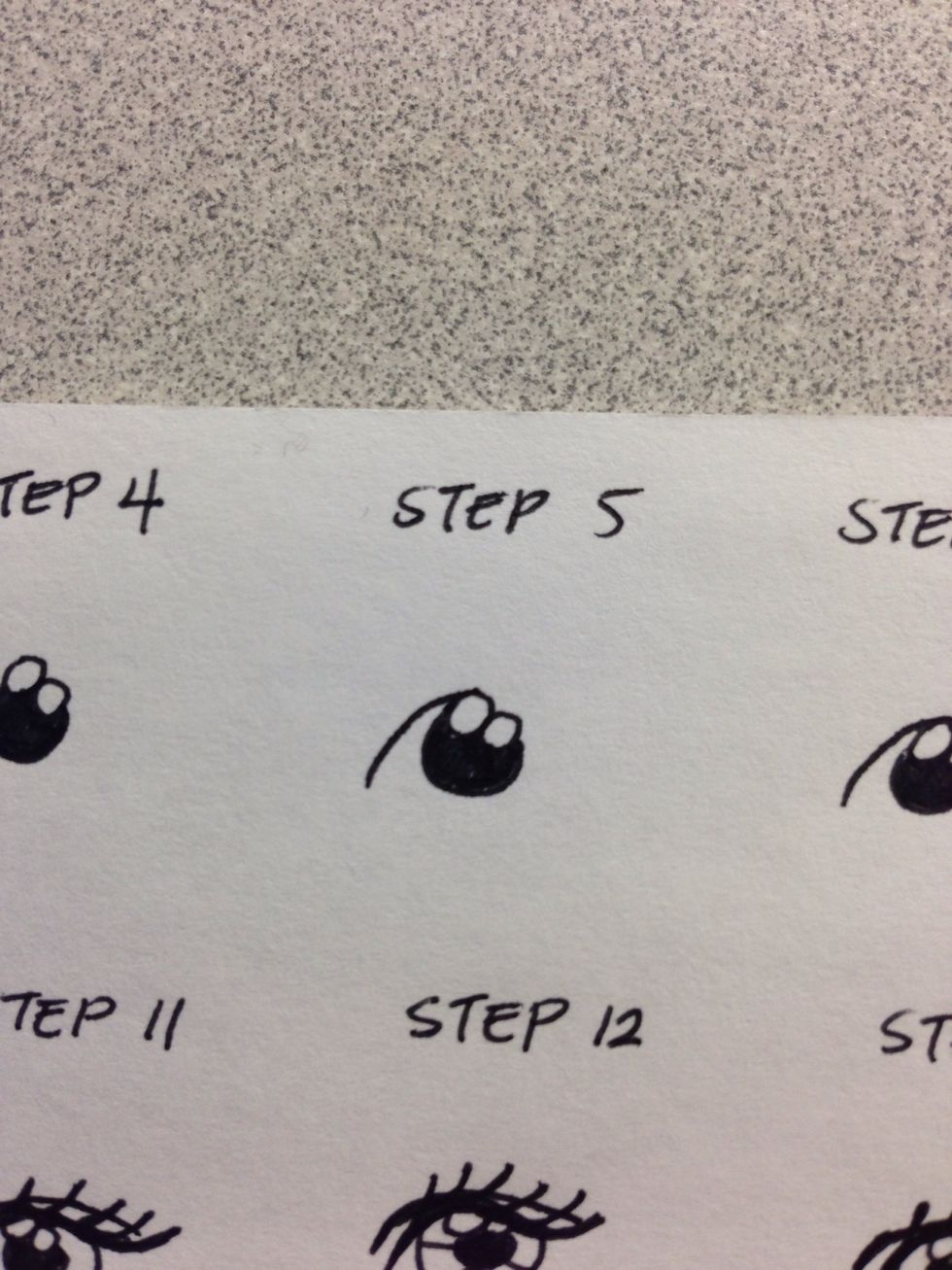 Step 5 (write) Yup redraw each step as we go you got this ! Draw a half u /curve on the left side of the eye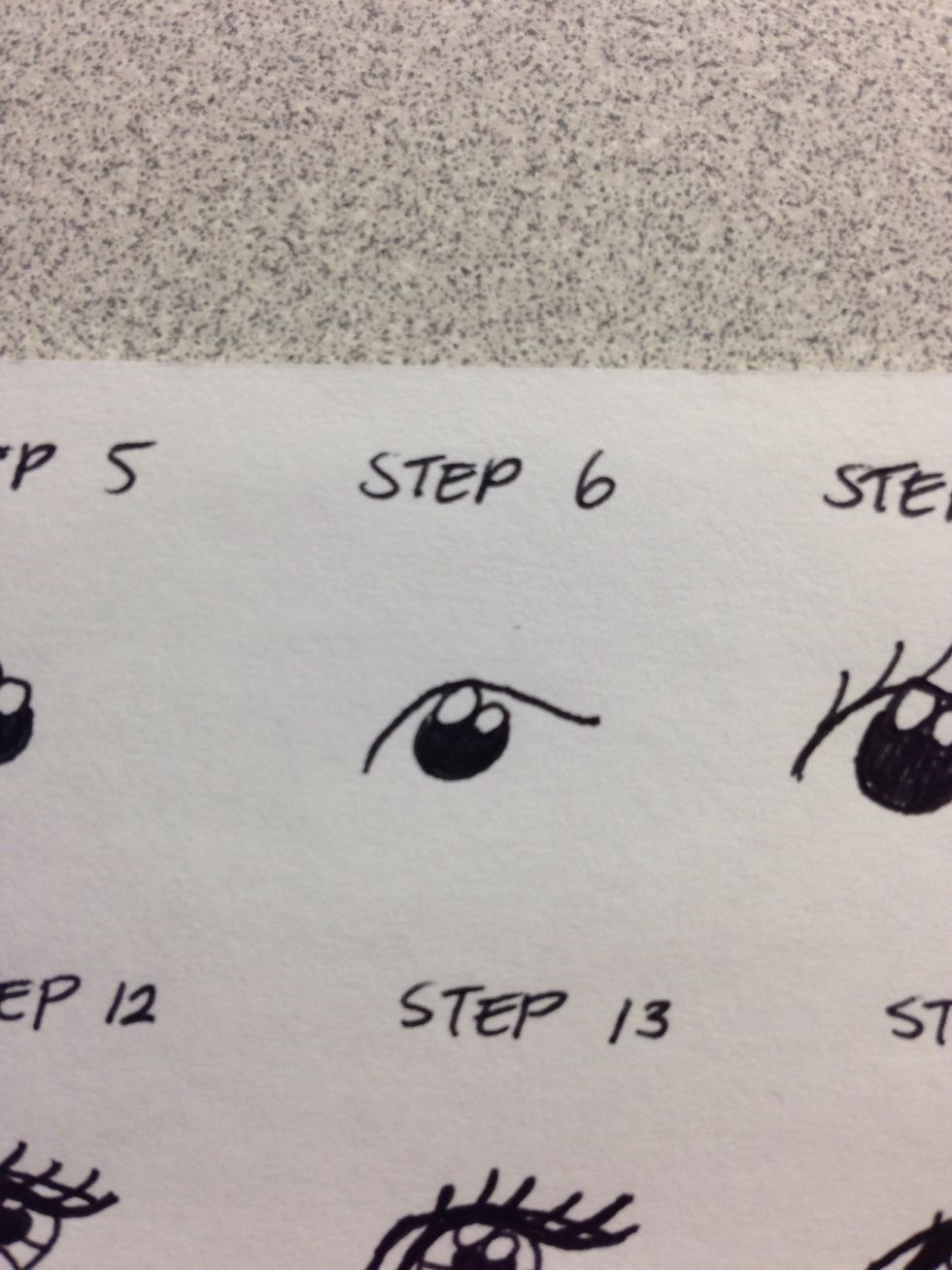 Step 6 (write) Go ahead and draw the rest of the u / curve and imagine an eye lash at the end Dont be afraid if u mess up :) this is practice yeahhh ! Next !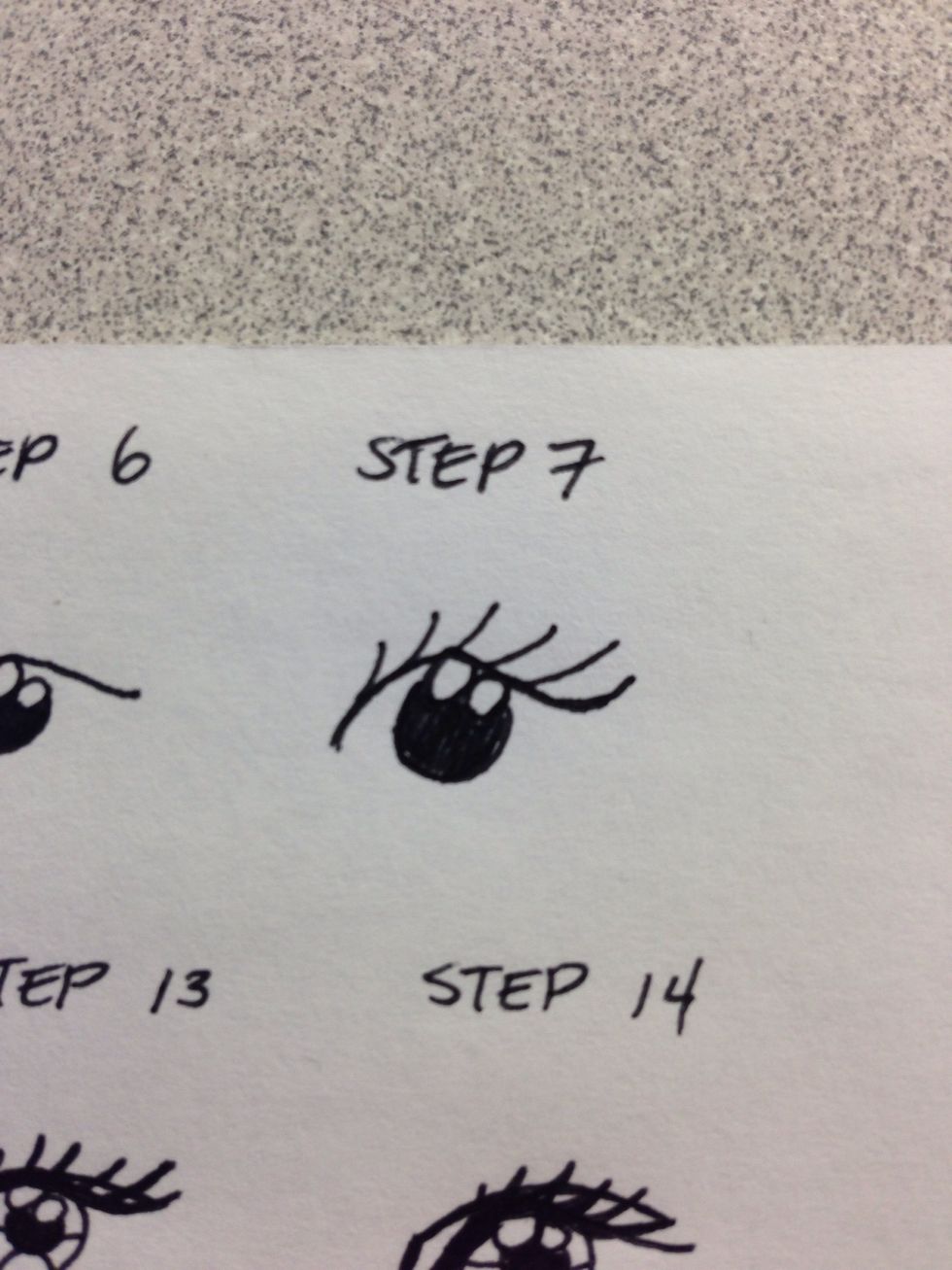 Step 7 (write yes keep on keepin on) Ok draw some lashes ! Take ur time if needed but i like to draw my lashes slightly curved and going away from the eye left to right starting each lash at the line
Step 8 (write) U got it ! This time is a practice I went ahead and went over the drawing making it bolder (thicker)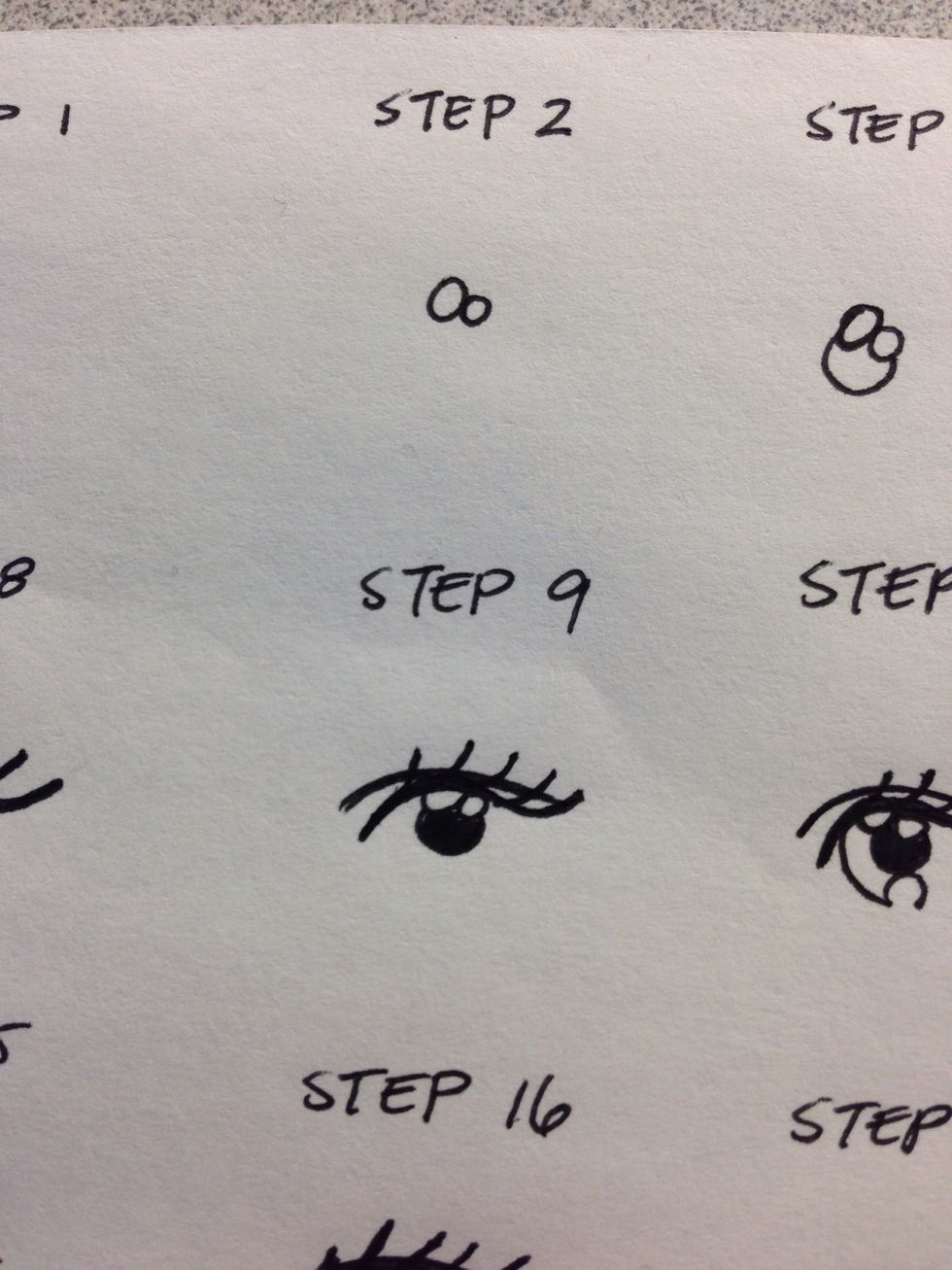 Step 9 Do u want ur eye to have a crease ? I do Draw a line above your eye line :) its ok u can go through the lashes but here u can play around with the curve and height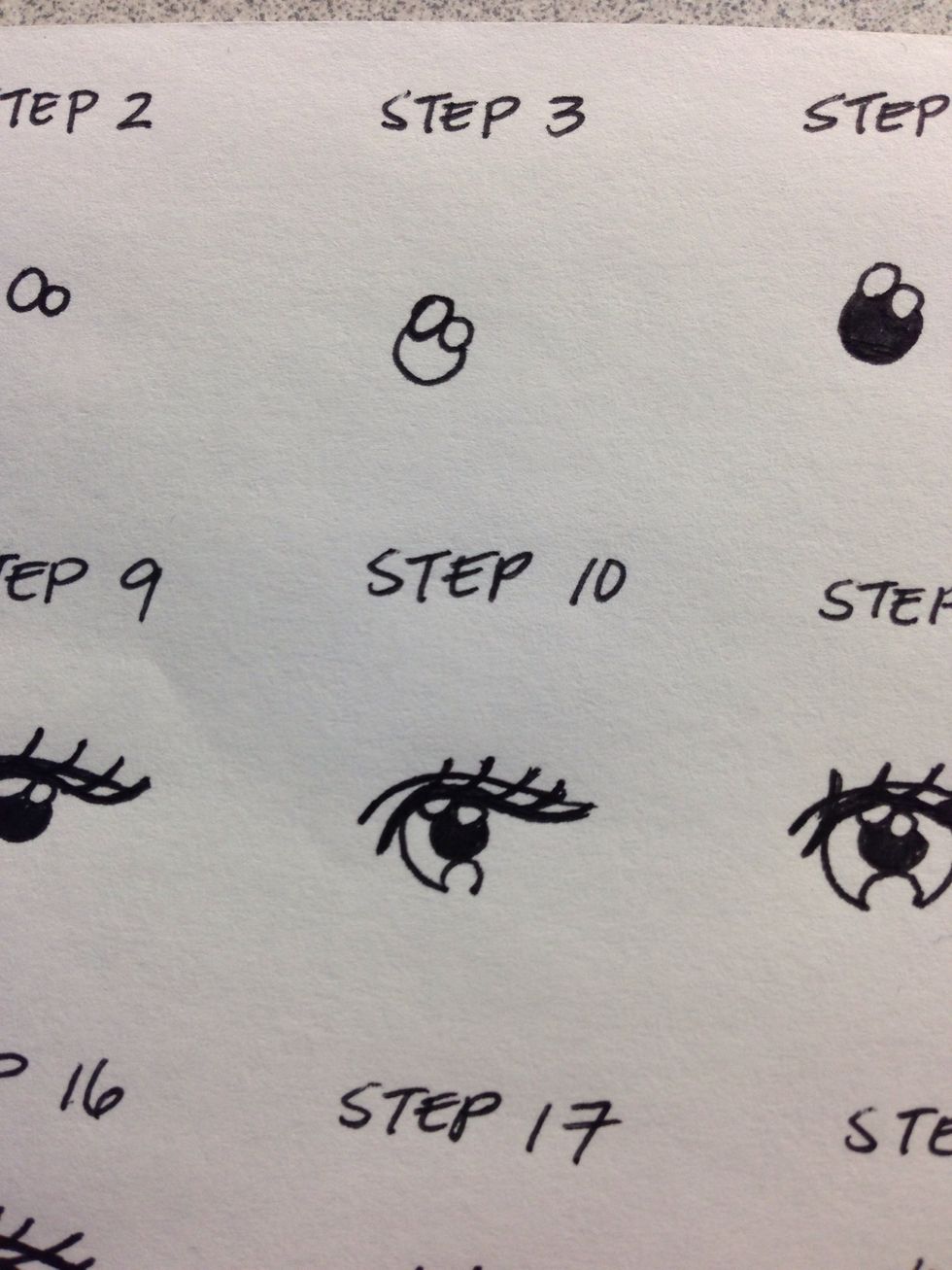 Step 10 whoa already !? Hehe Ok i waited for u to finish redrawing and now were going to creat the circle of the eye oooo Copy what u see :)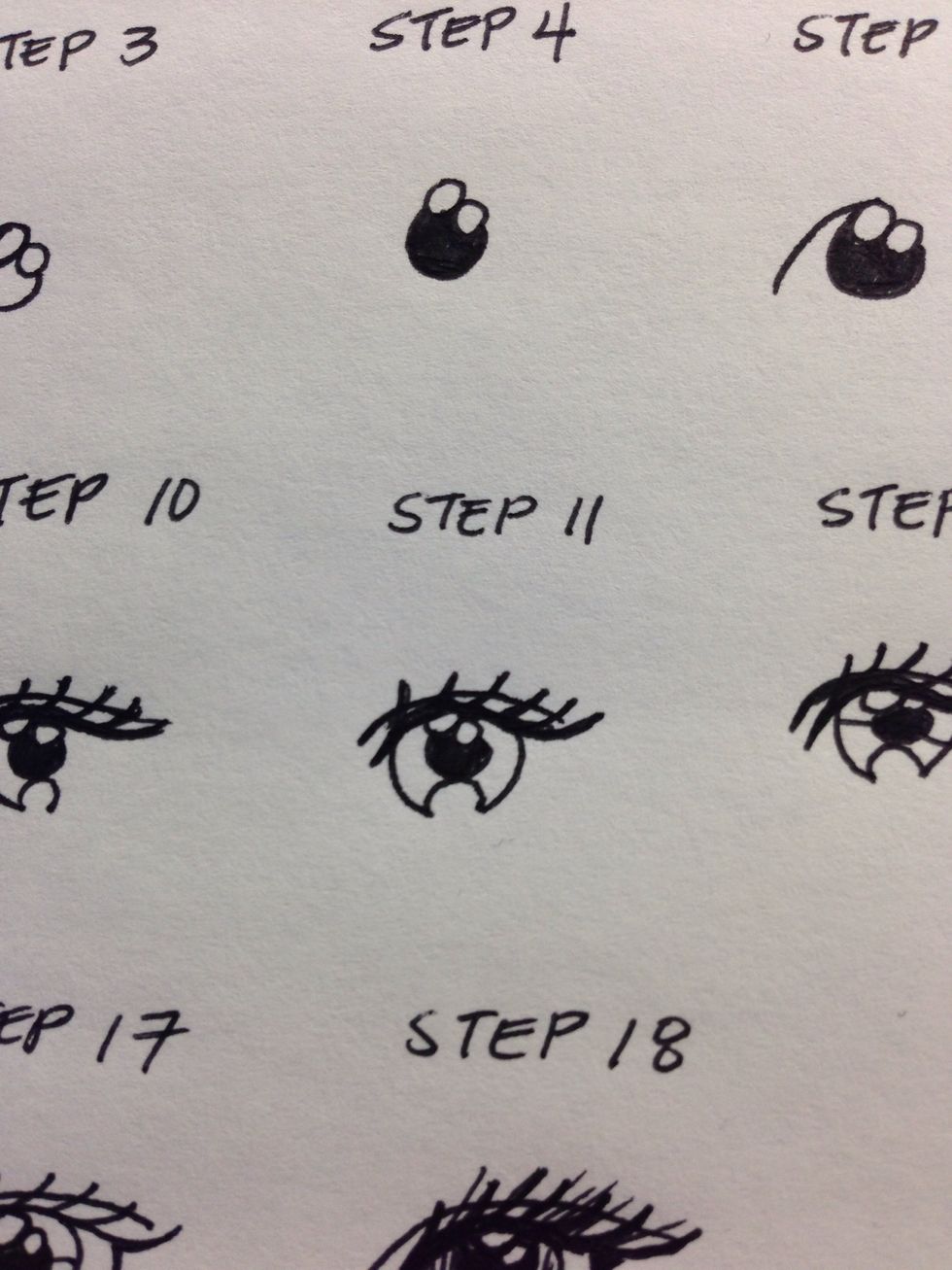 Step 11 Copy what u see and connect the end to the top lashes tada ! Eye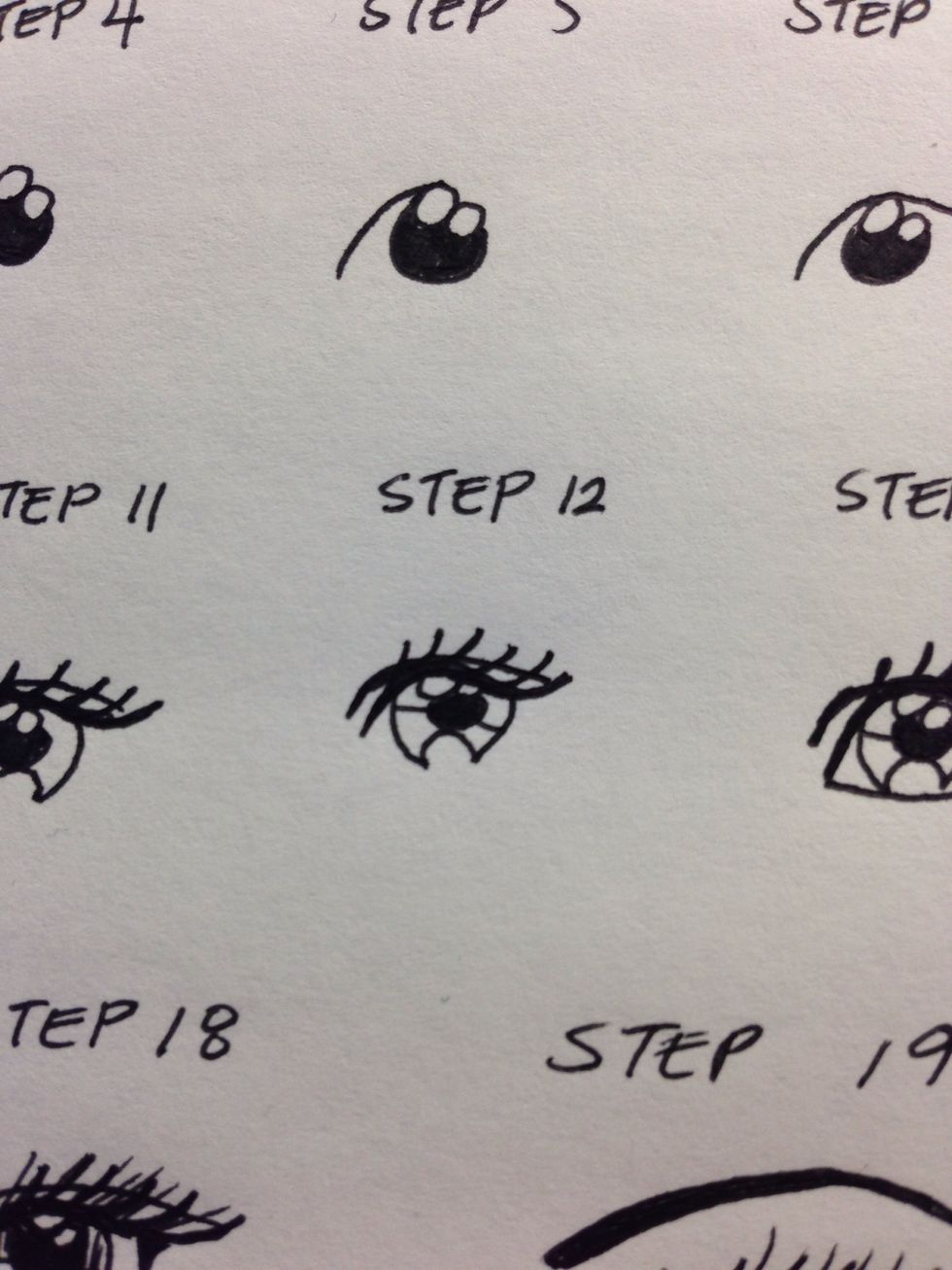 Step 12 Again this is basic Later down the road we can go into shadowing and details but this small line gives an illusion that the eye is reflecting Draw a line across just like the crease :)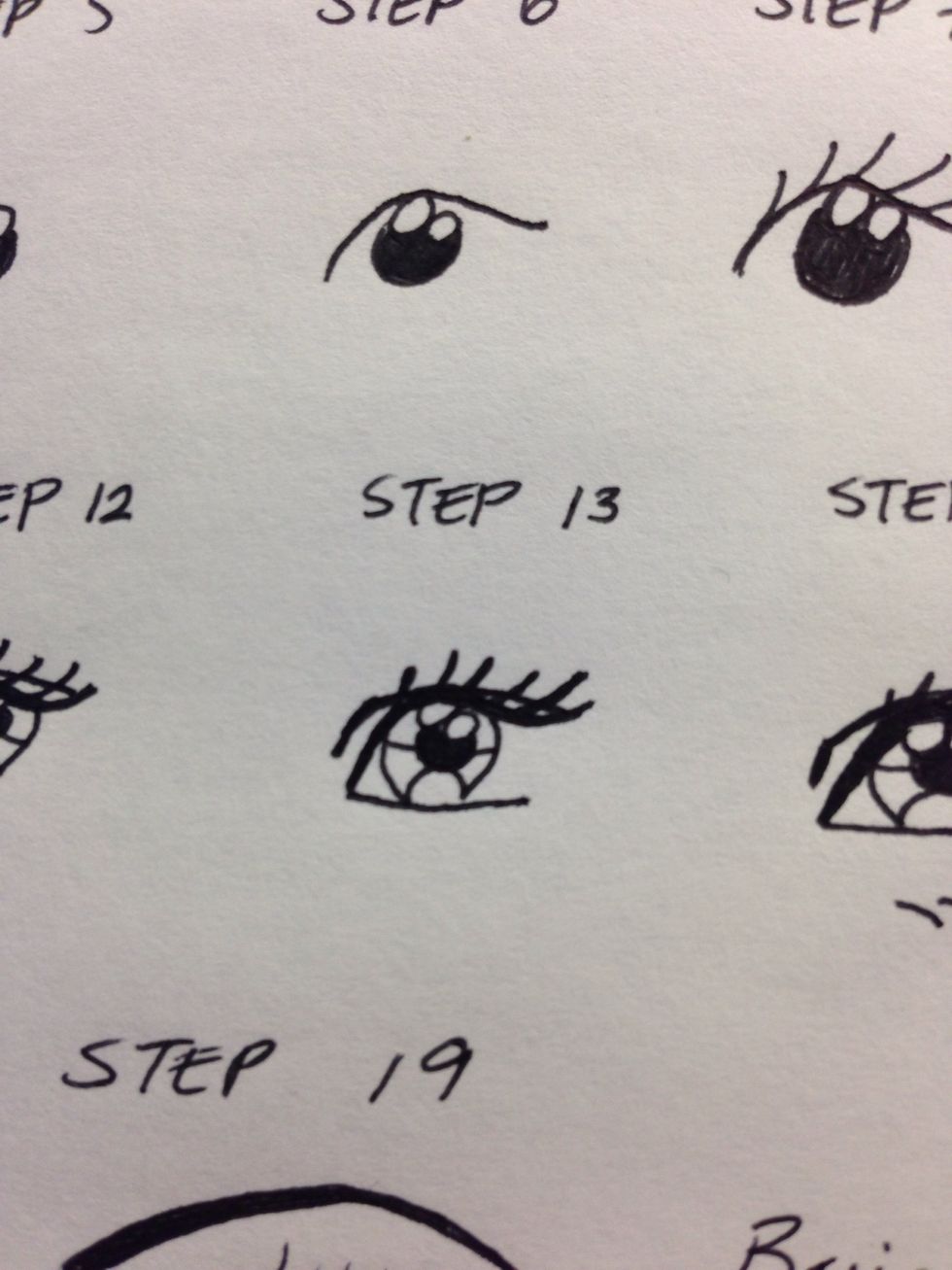 Step 13 Yeahh looking like an eye Now we need the bottom For this basic draw a flat line having the left connect with the top eye line :)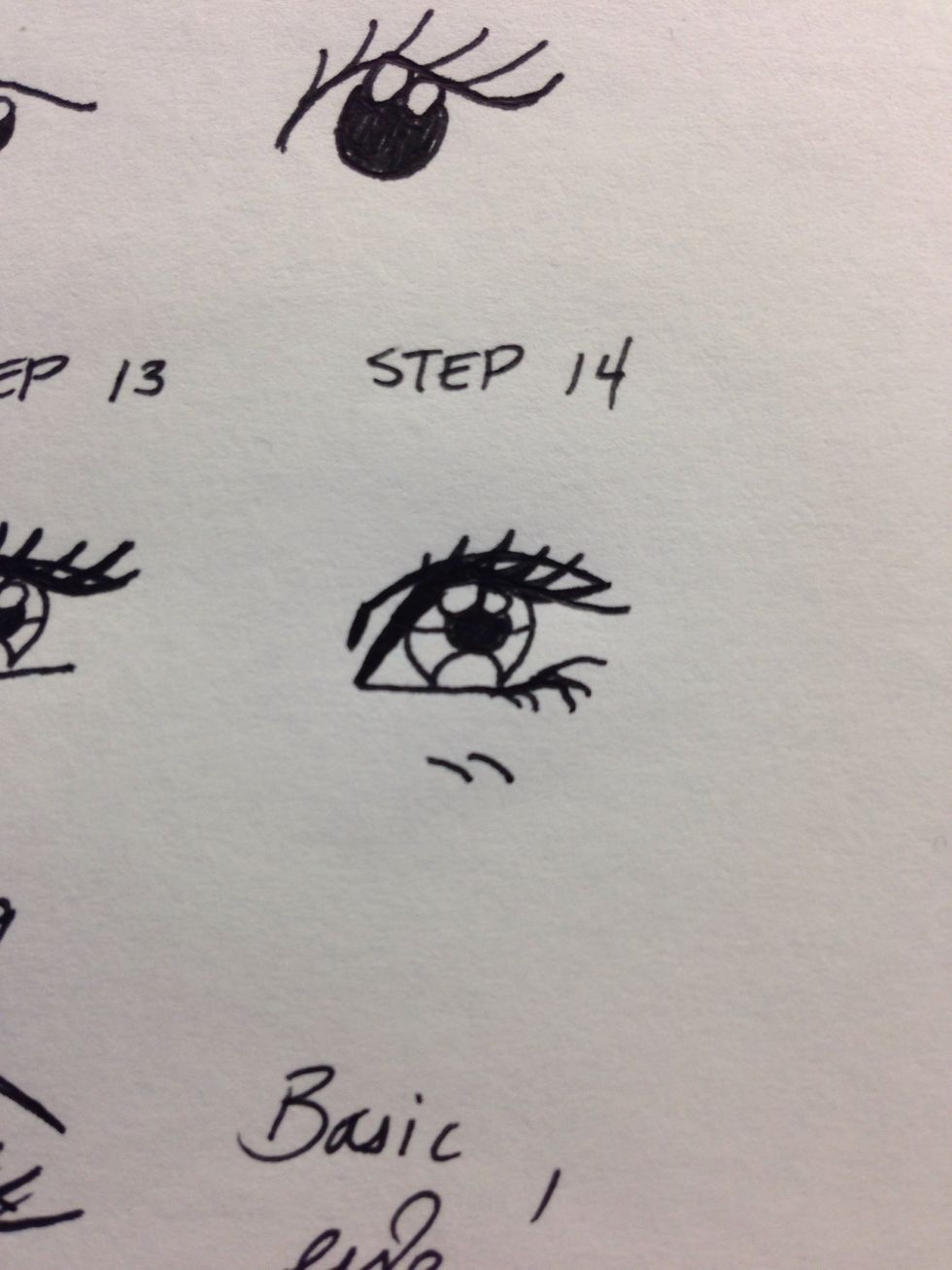 Step 14 Here i am doing a practice eye seeing where i can make it bold or shorter etc go ahead and try :) even practice drawing lashes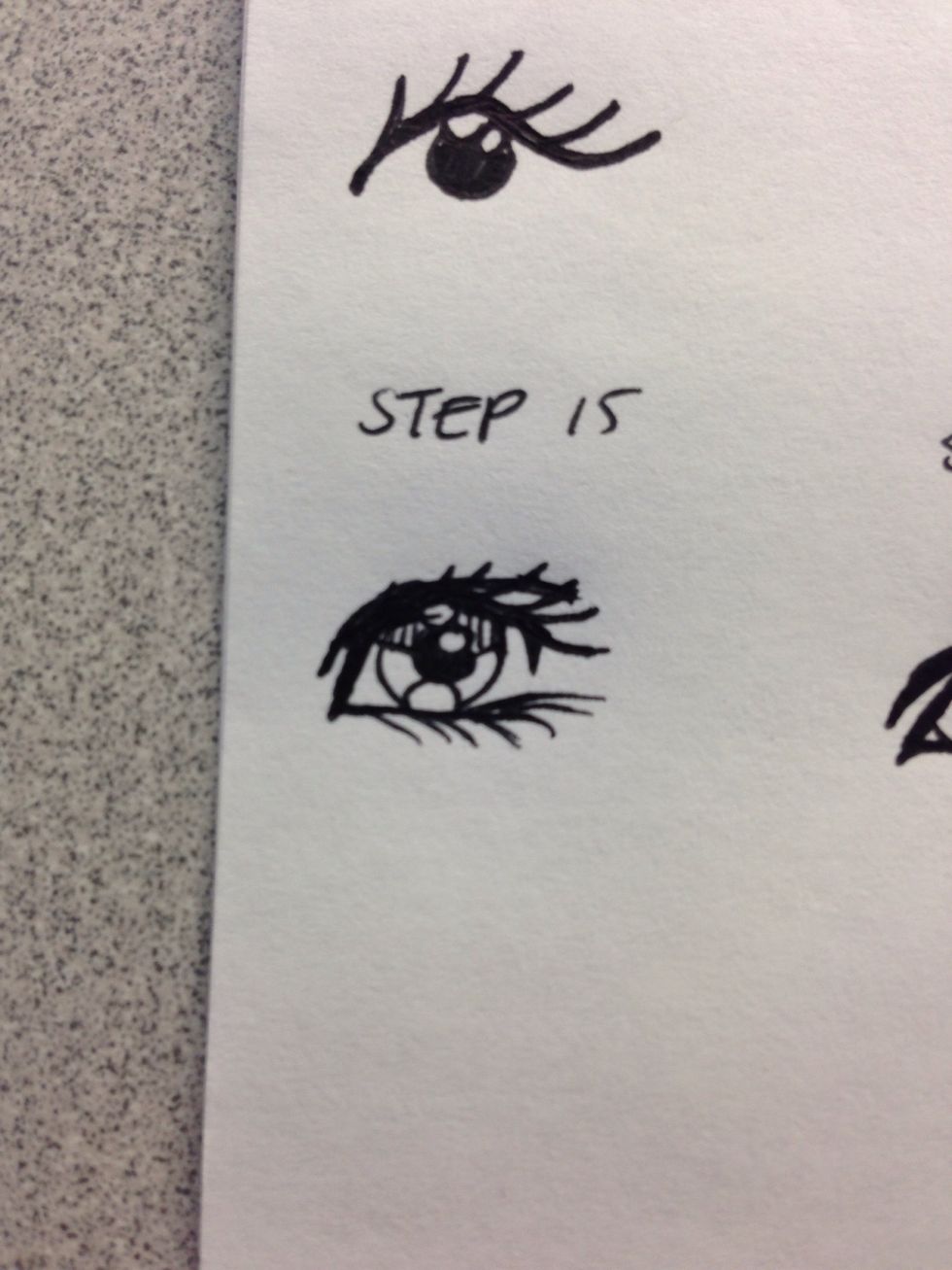 Step 15 Going into detail A method i use for shading is drawing straight lines inside where i would want it to be shaded in the future or for now Instead of filling it in like the pupil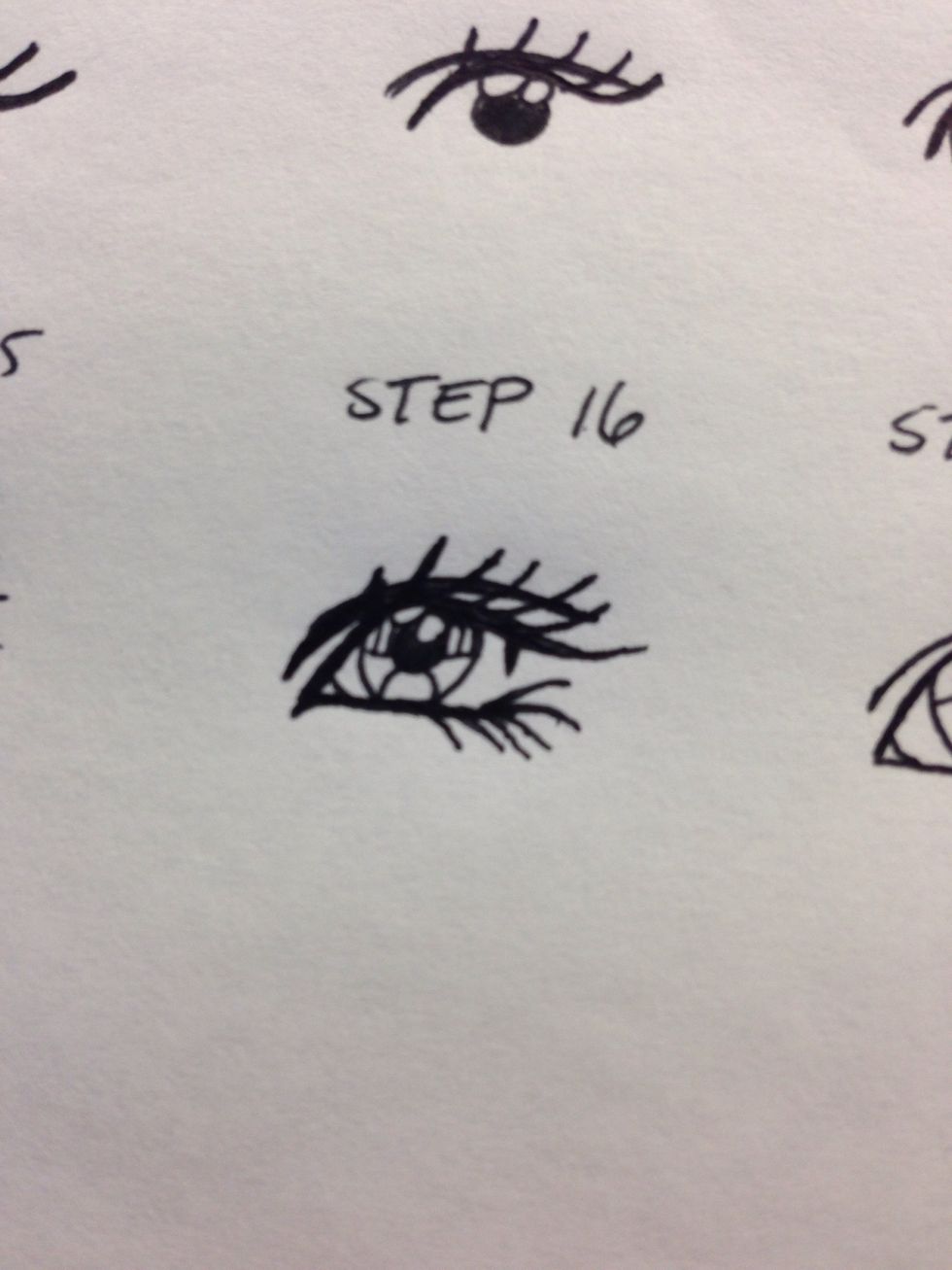 Step 16 Now practice on the lashes and having it curve at the end If u do make up its like drawing in eye liner hehe u can even take a look at ur own eye and see how the lashes curve :)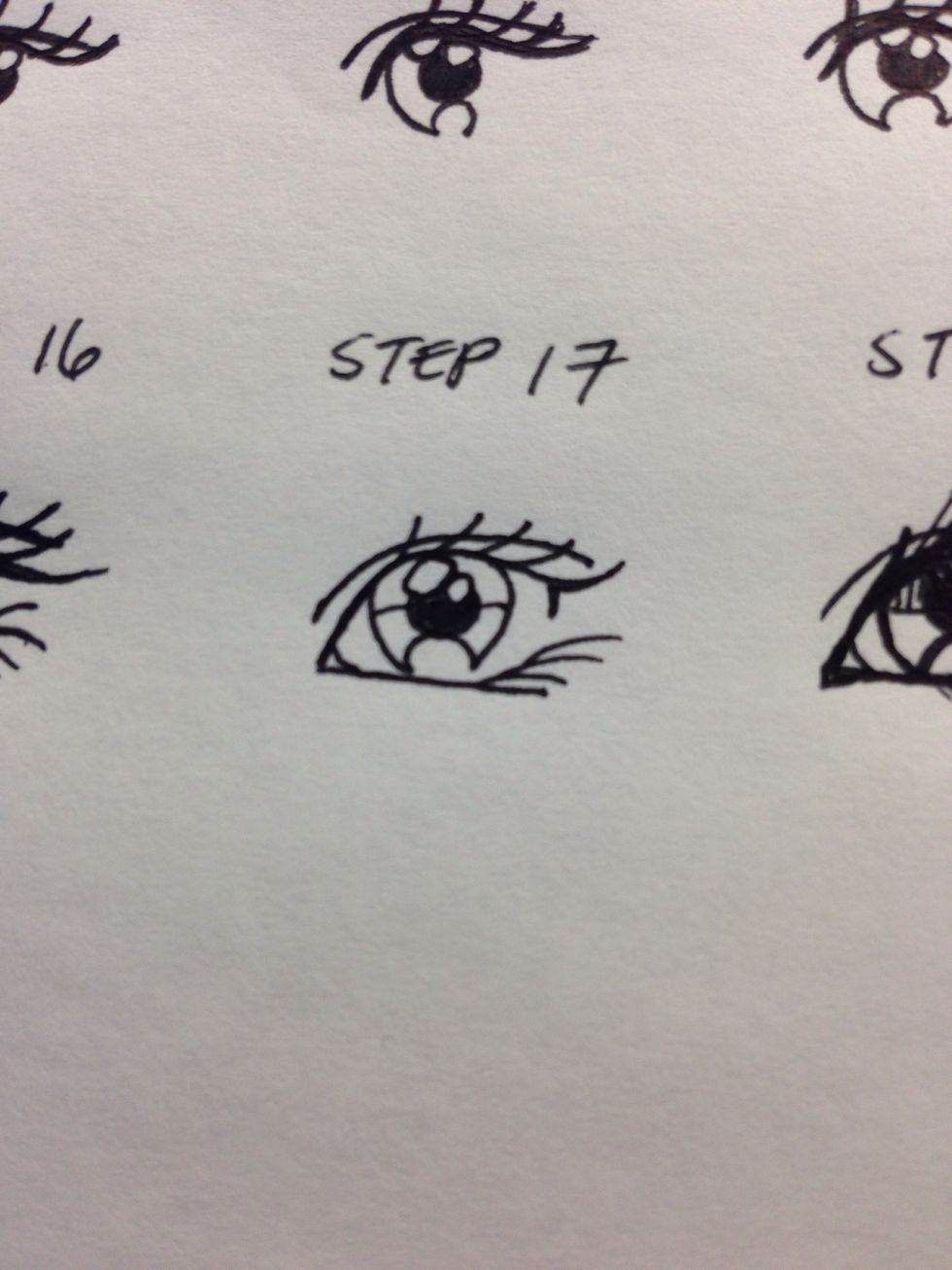 Step 17 Again redrawing each step gets u to feel for ur own style I made this non bold and detailed so u can see how far u got :)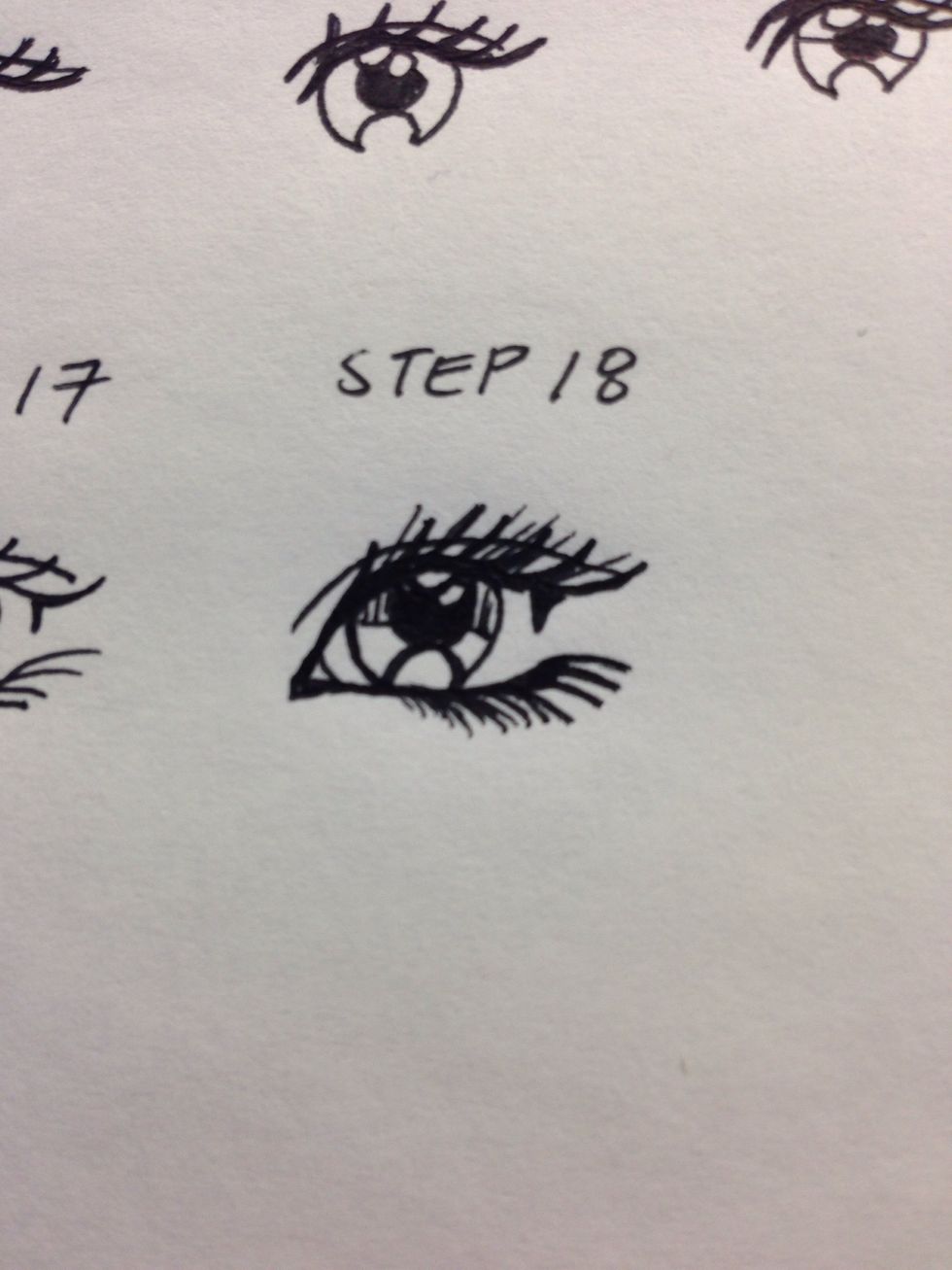 Step 18 Get creative fill in lashes or make the eye more detailed play around its ok to make a mistake :)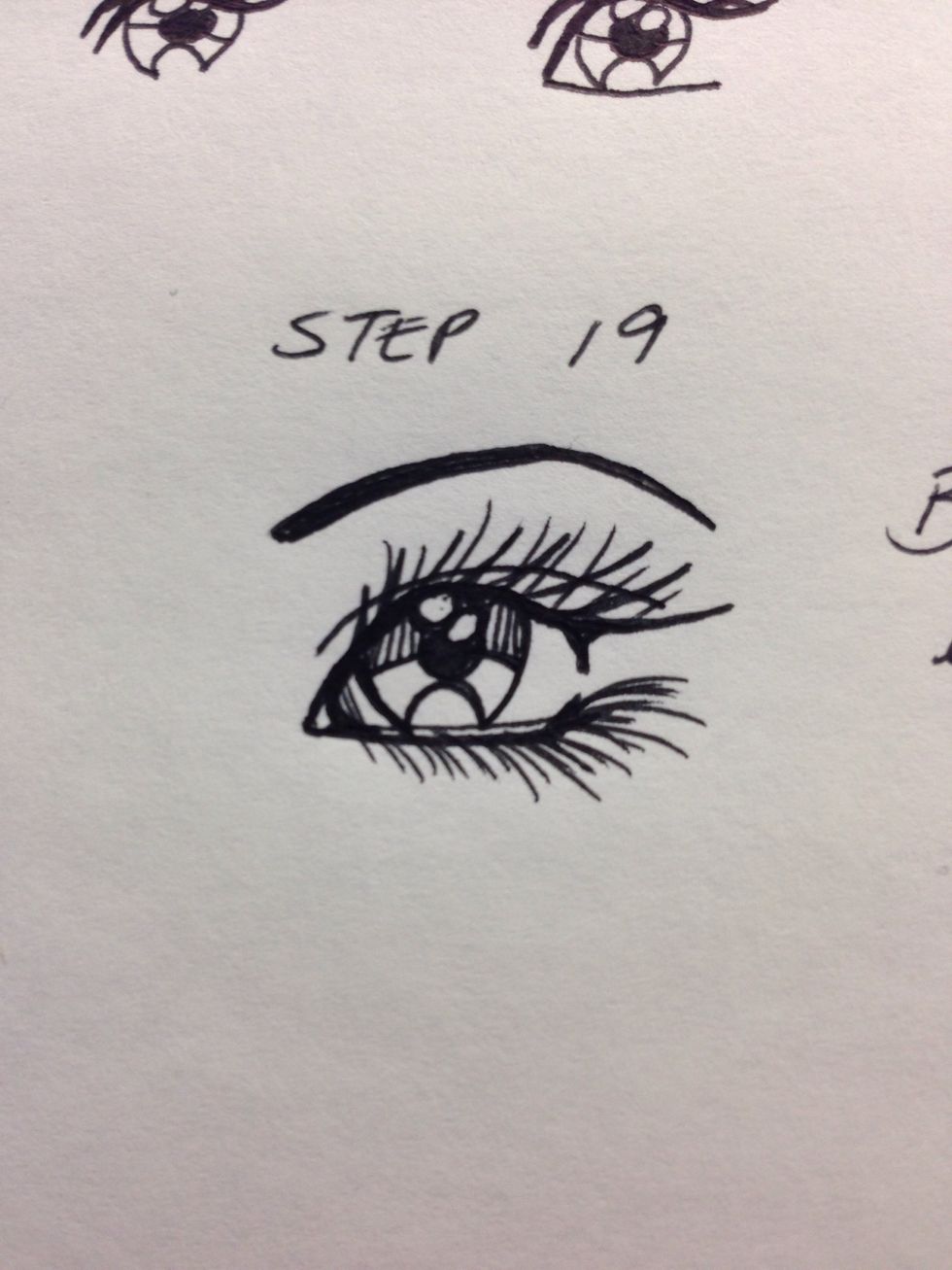 Step 19 Tada by now u have a basic anime / manga / cartoon eye ! If u feel comfortable then draw an eyebrow !! :) hope this was ok and easy nina !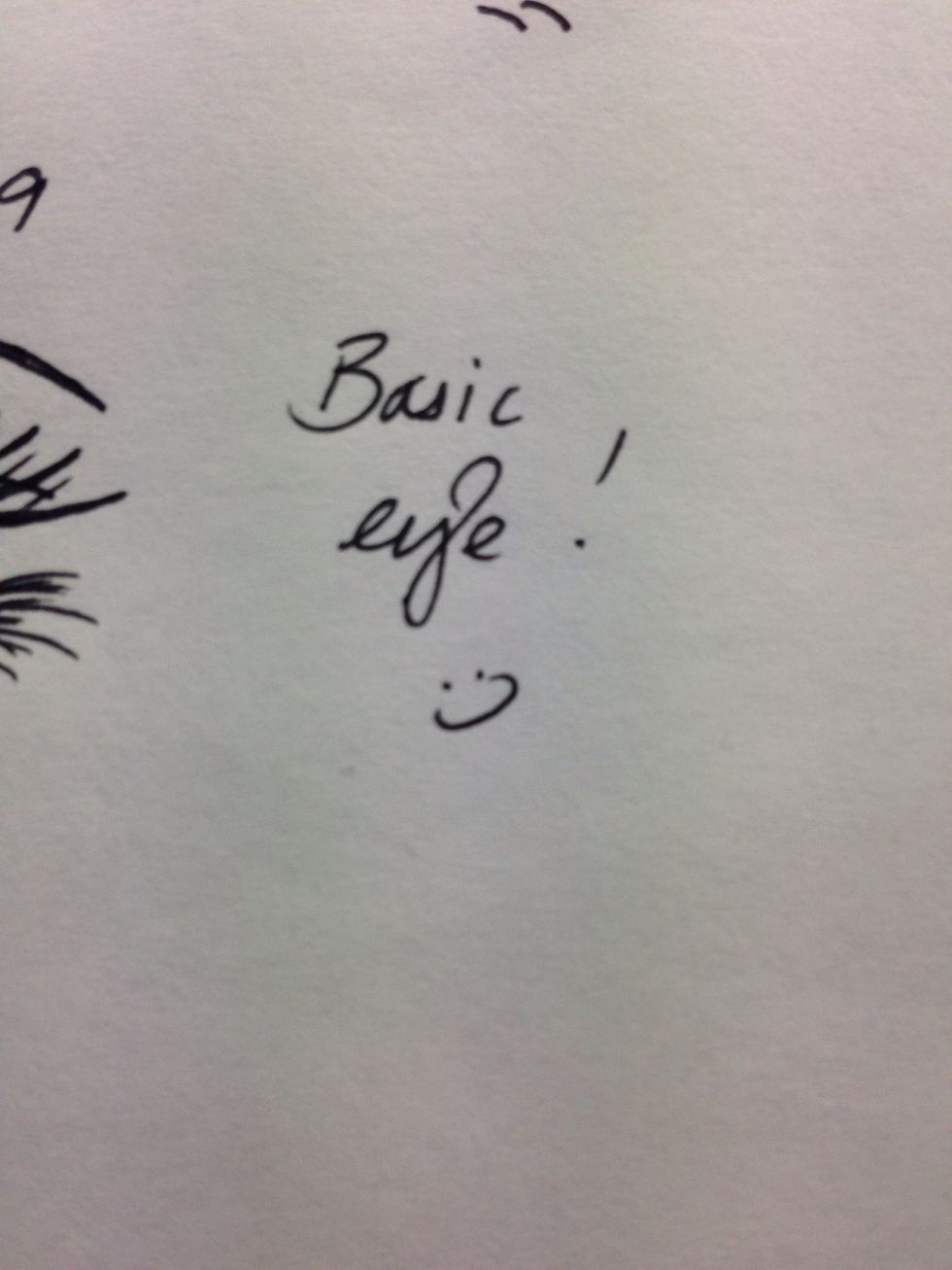 Paper
Pen 0.5 black
Your hand dun dun dun !