Ok, Snoopy is one of the easiest guides I've made. Just get the shape right and it's smooth sailing.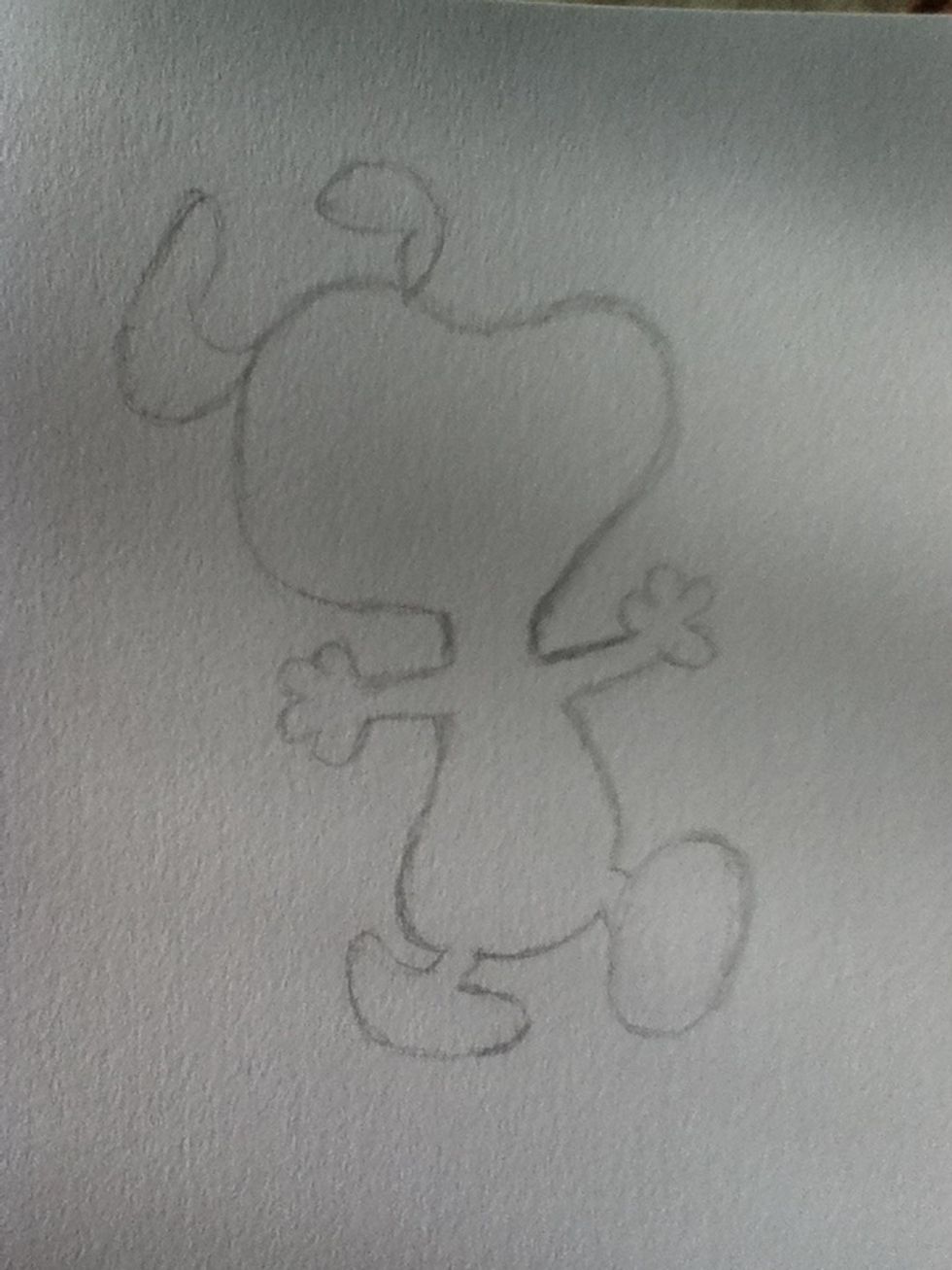 Now just make his form, light pencil ( I used 4H.)
Now just add the eyes, nose, tail, lines on the feet, squiggles in the ears, mouth, and eyebrows. Finally, outline it in black sharpie roughly. The character's outline is in rough black originally.
One of my siblings used this guide to make this one ☺ forgot to outline but good haha.
Ta da!!! Snoopy, have fun and please comment!!!!!!
The creator of this guide has not included tools
Allie Bauer
Omg, Over 1k followers!! Please follow/comment!! I am an artist, singer, dancer, actor who specializes in ceramics and pencil drawings.