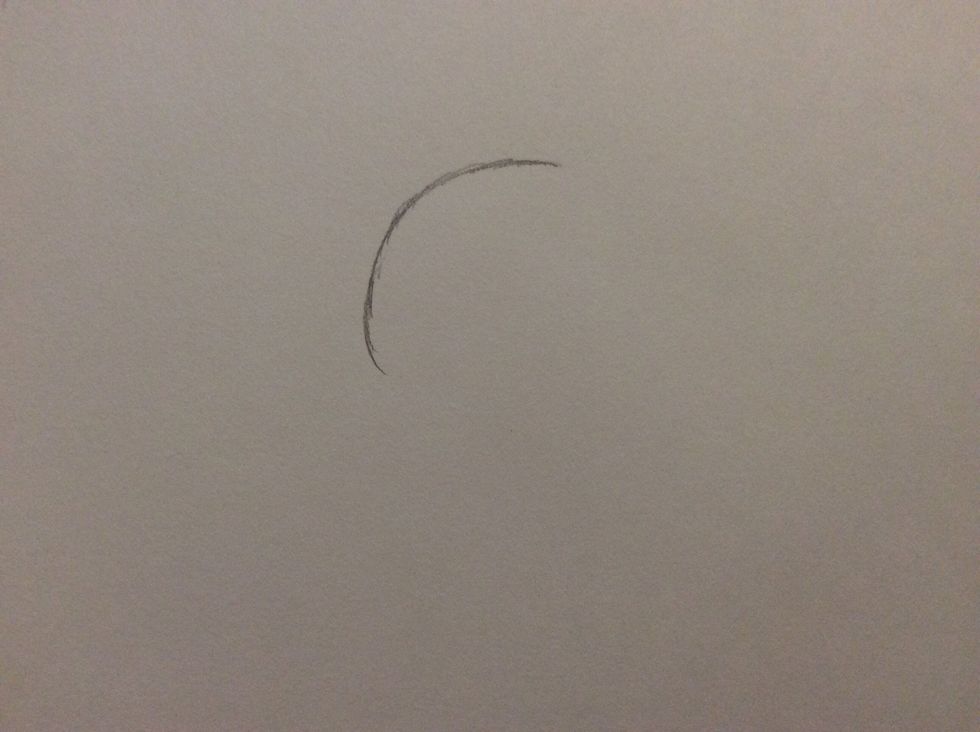 First draw a curved line.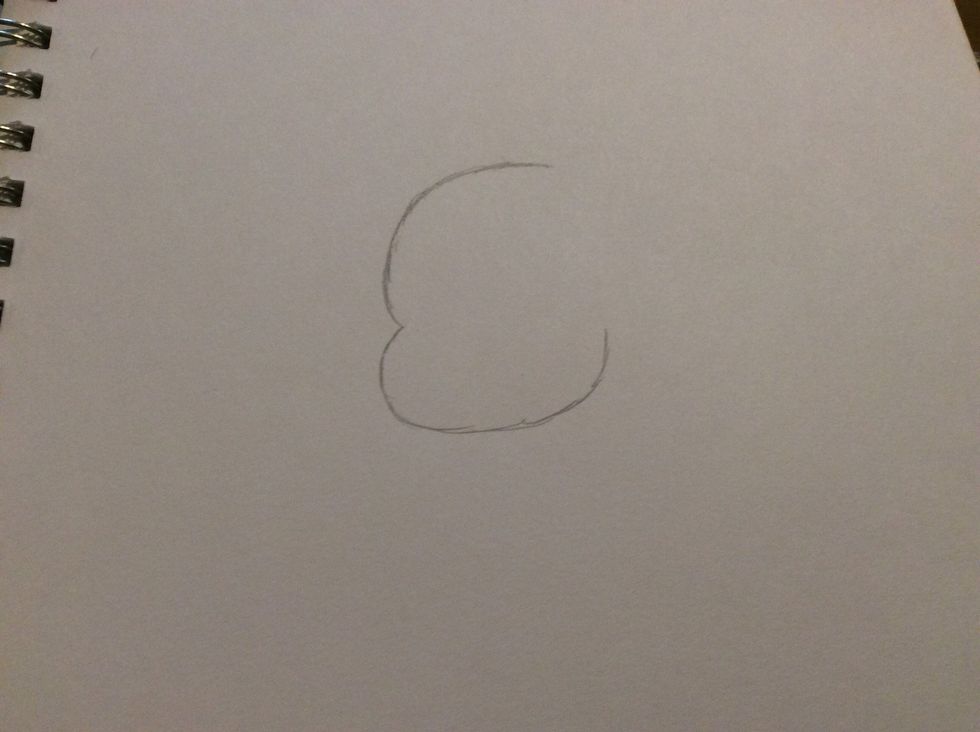 Next draw a foot or paw shaped curve connecting to the first curve.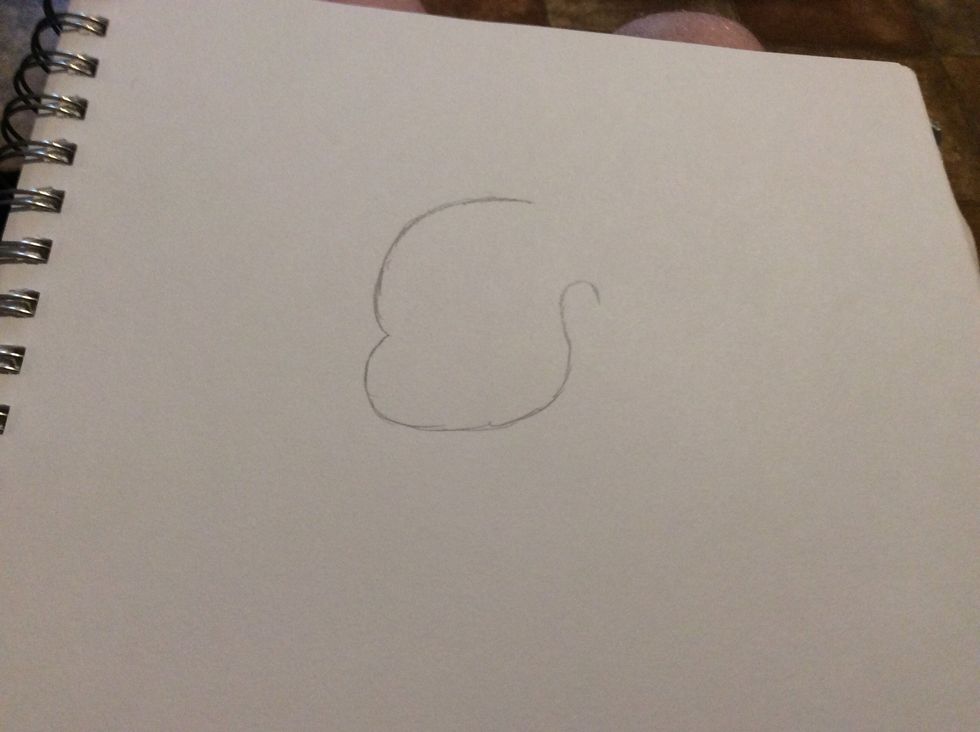 Now draw a hook shaped curve connecting to the second curve.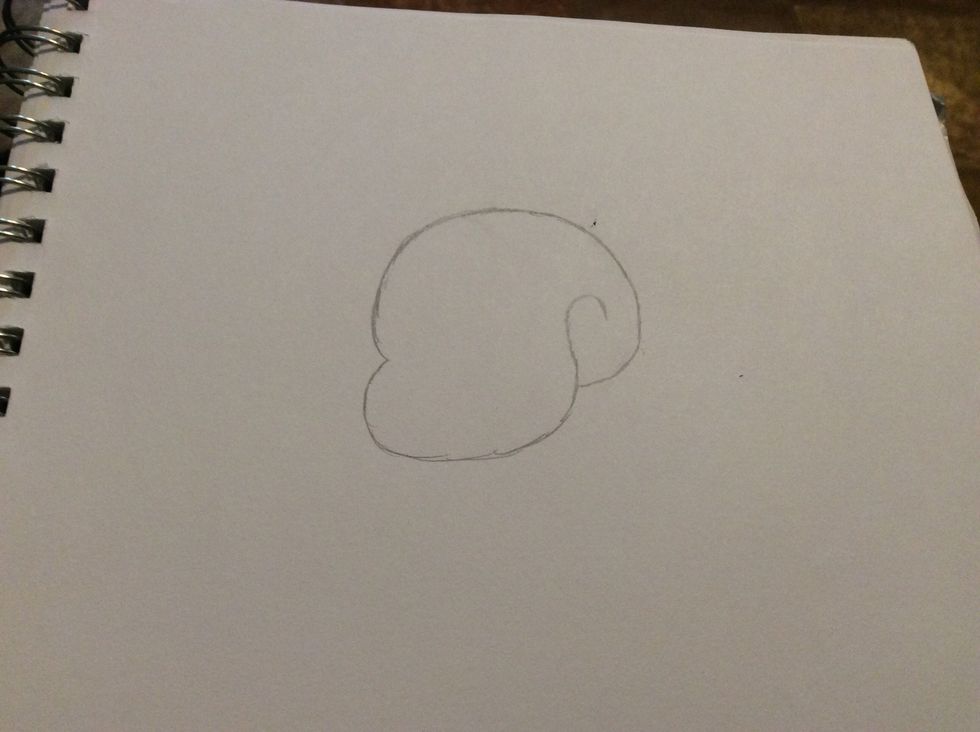 And finally draw the last part of his head.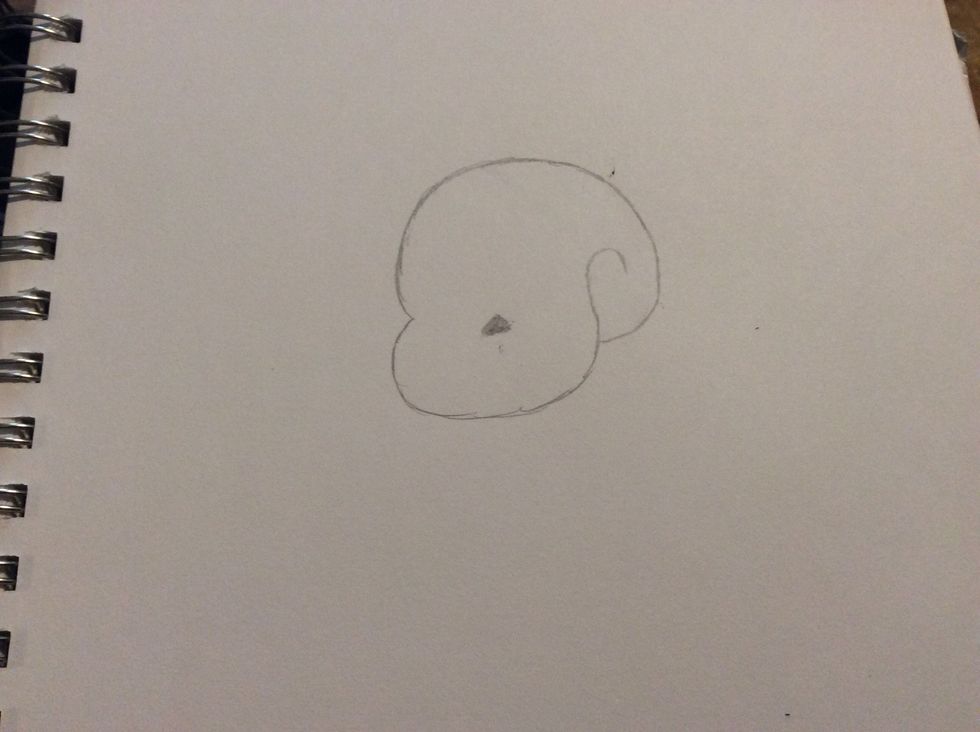 Now draw a triangle shaped nose.
Next draw a pickle shaped smile.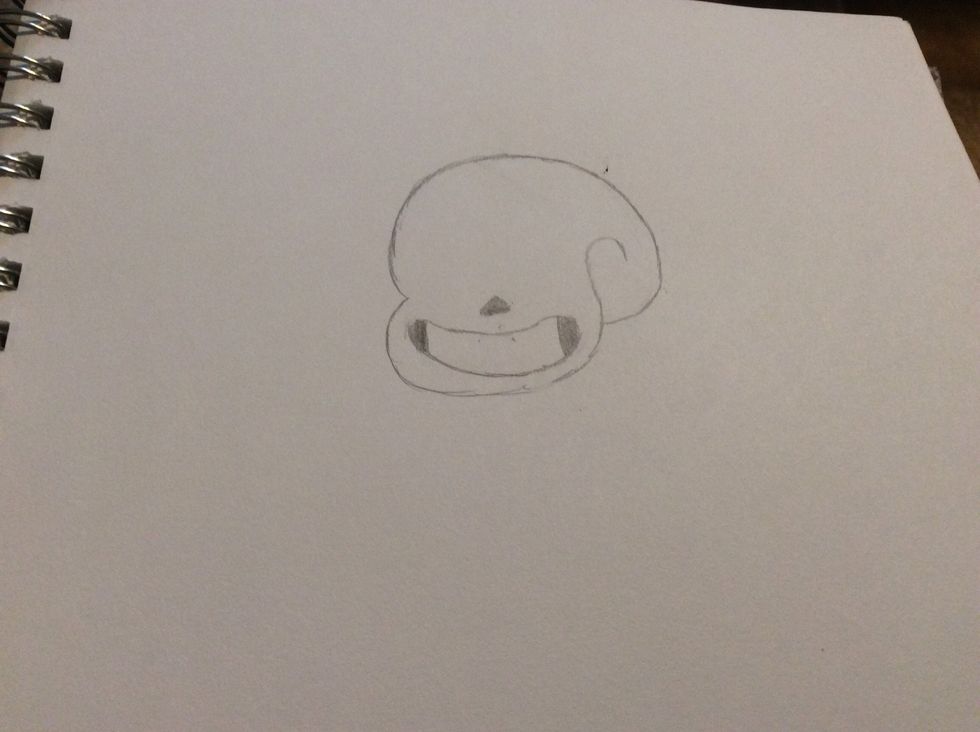 Now draw two lines at the edge of the smile and fill it in.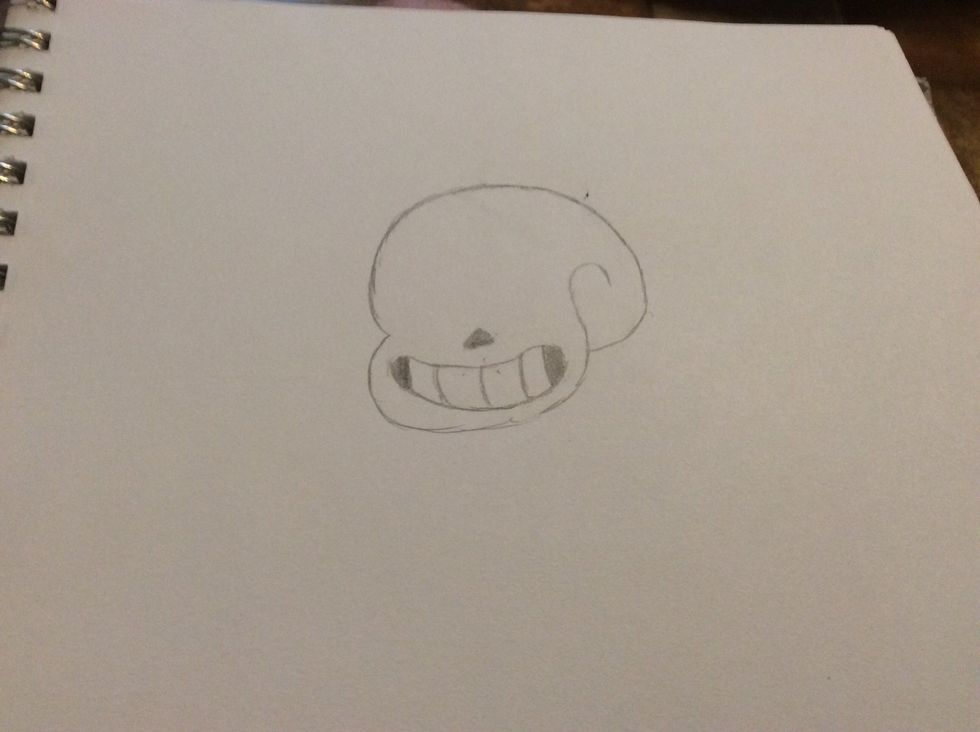 Finally Draw three lines inside the smile.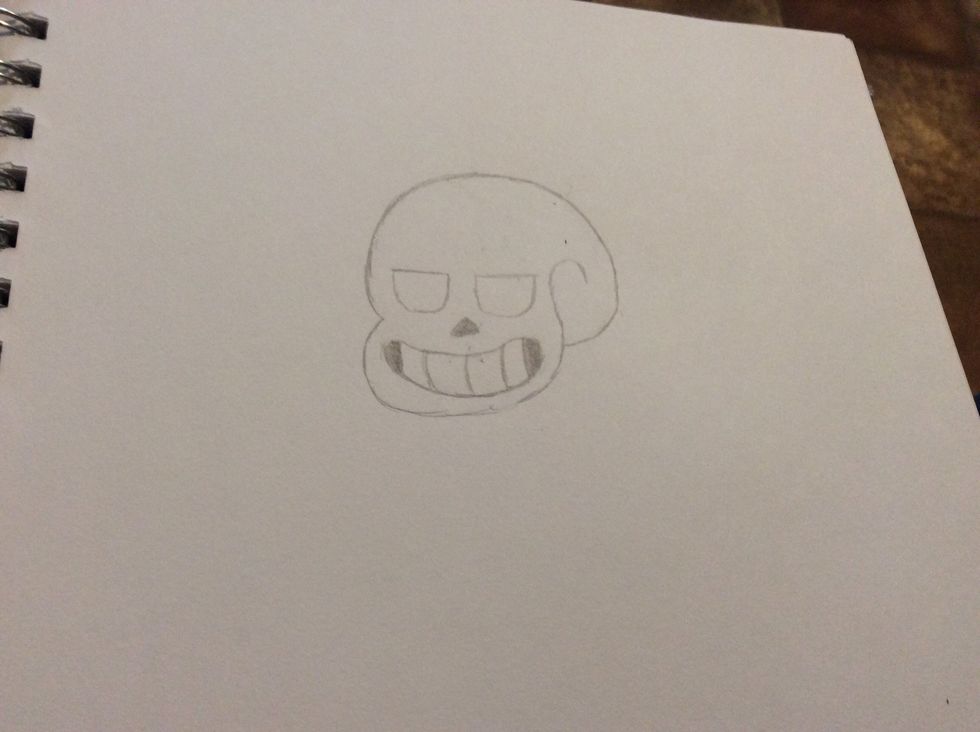 Now draw two half circles between the nose.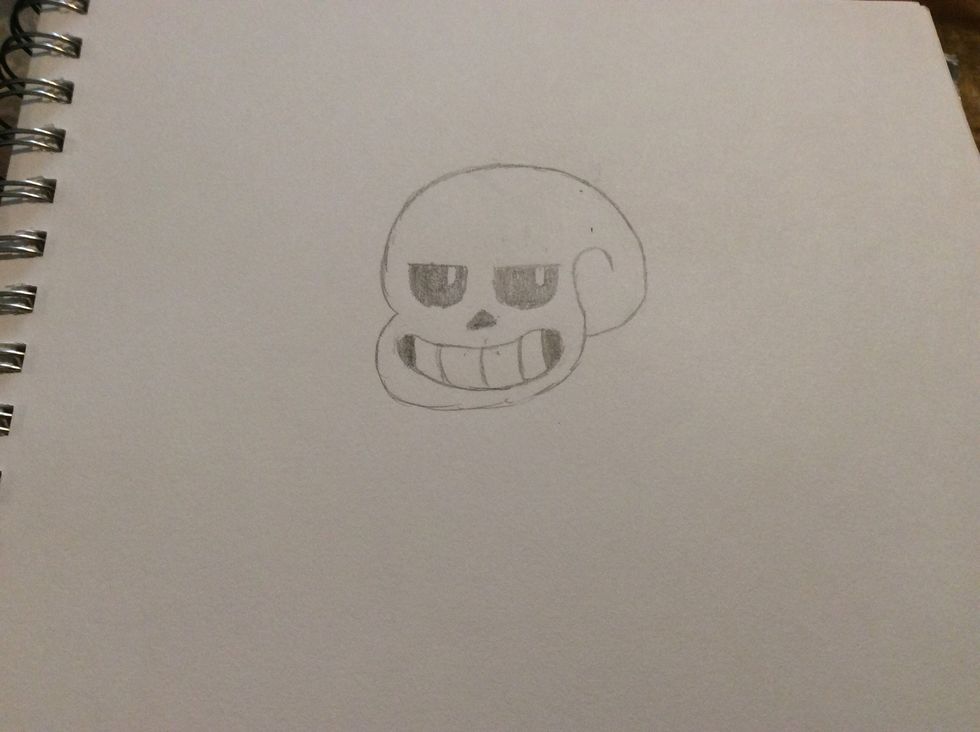 Finally draw two tiny ovals inside the circles and color around the ovals.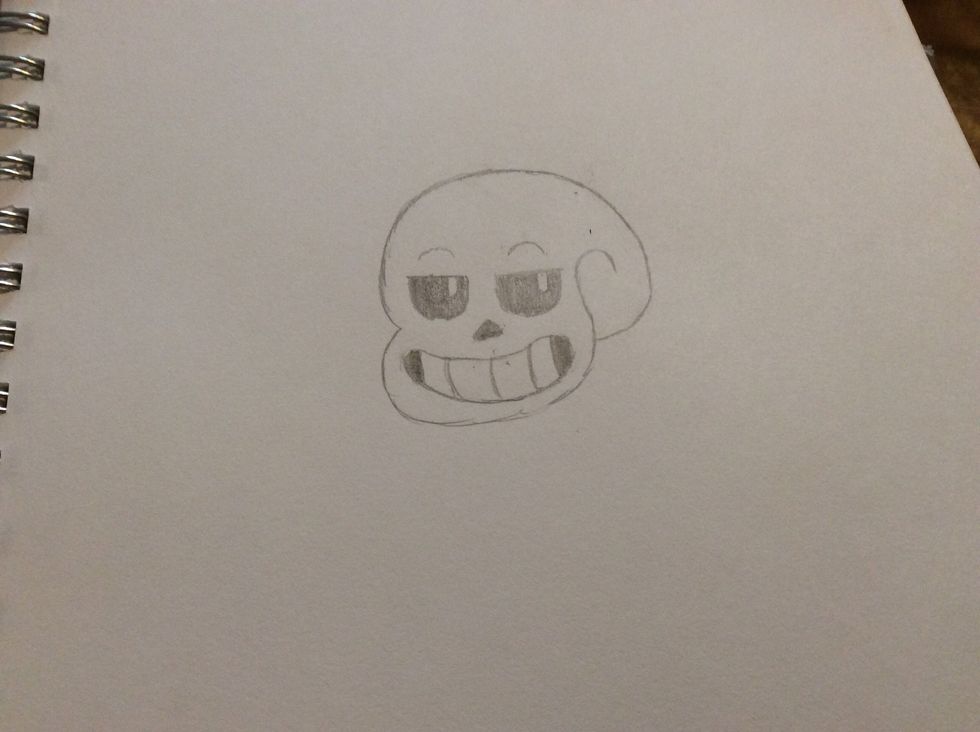 And now draw two curved lines above the eyes.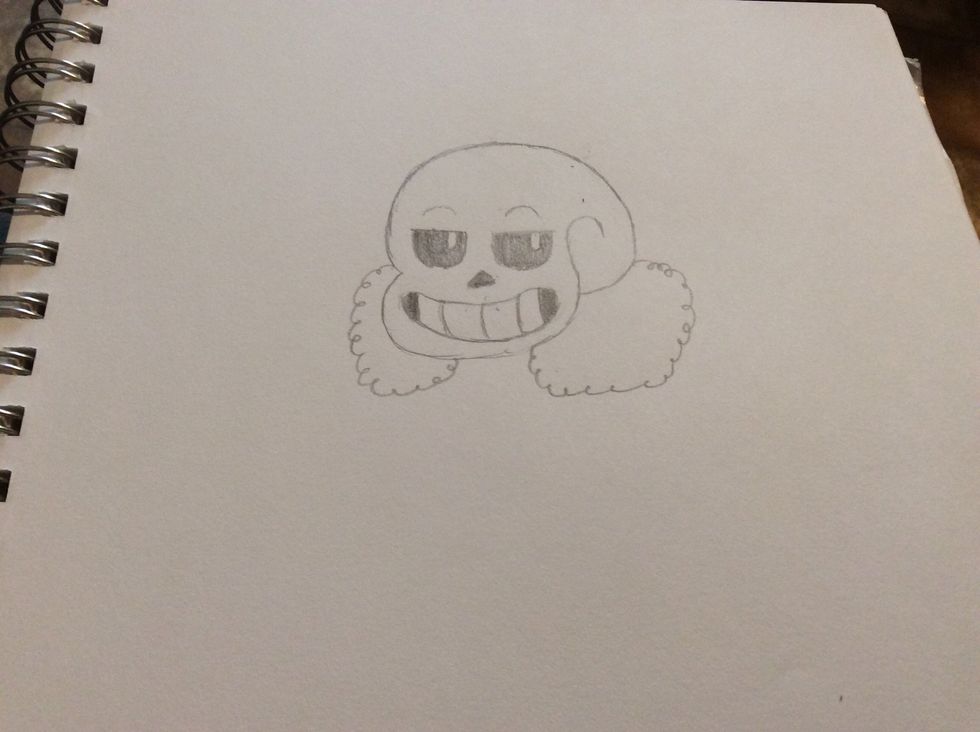 Now draw two cloud shaped fur on each side of the head.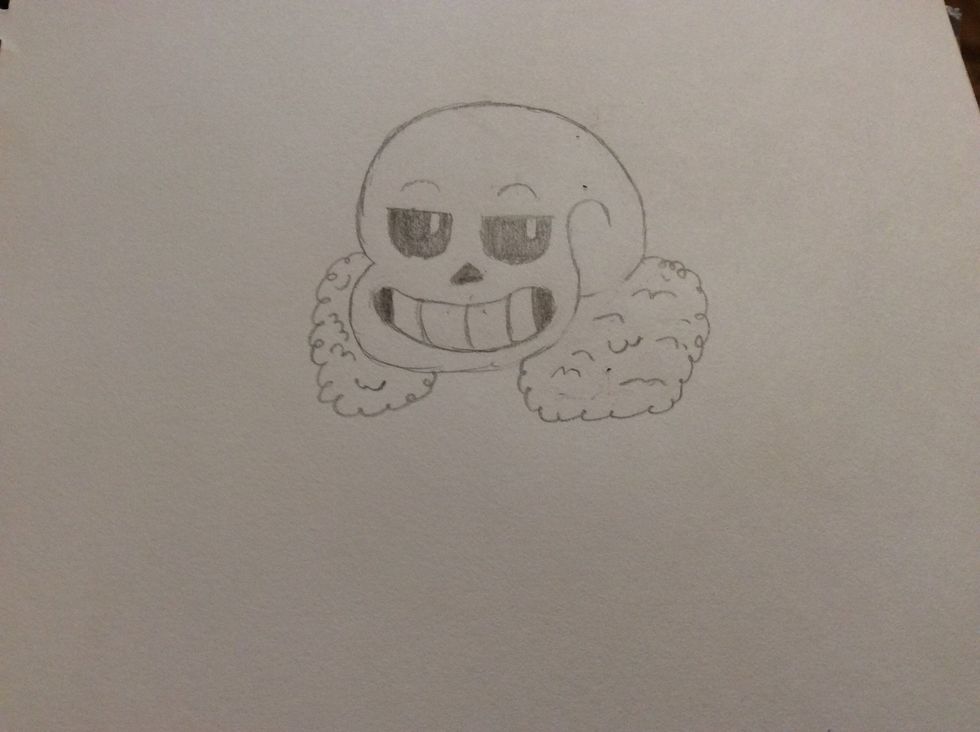 Now draw M's inside the fur.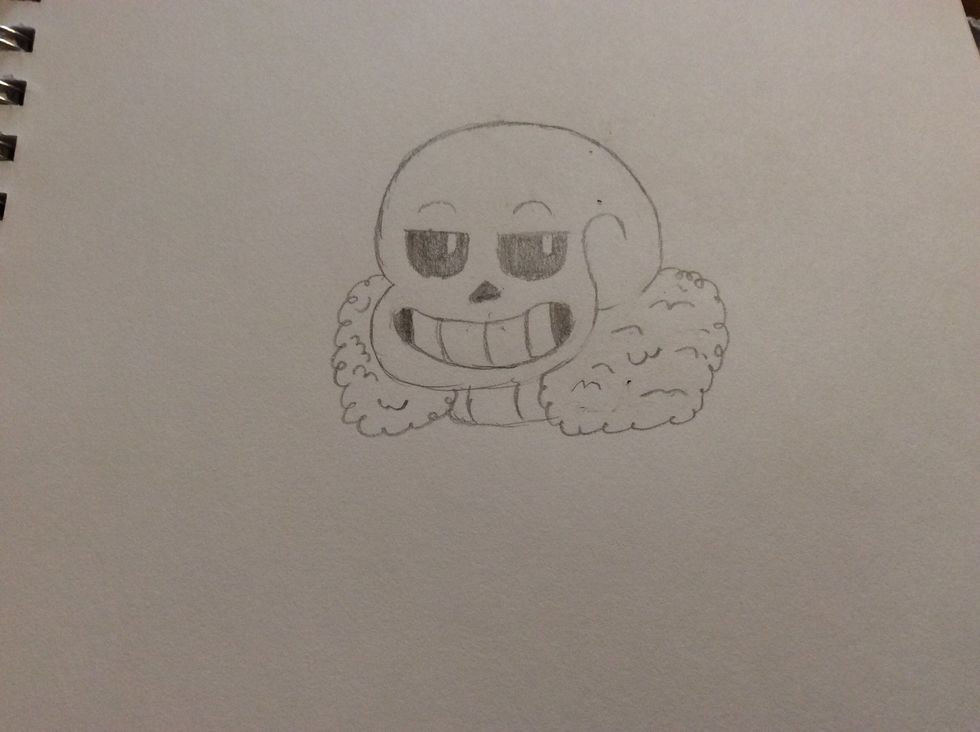 Next draw the sweater collar below his chin.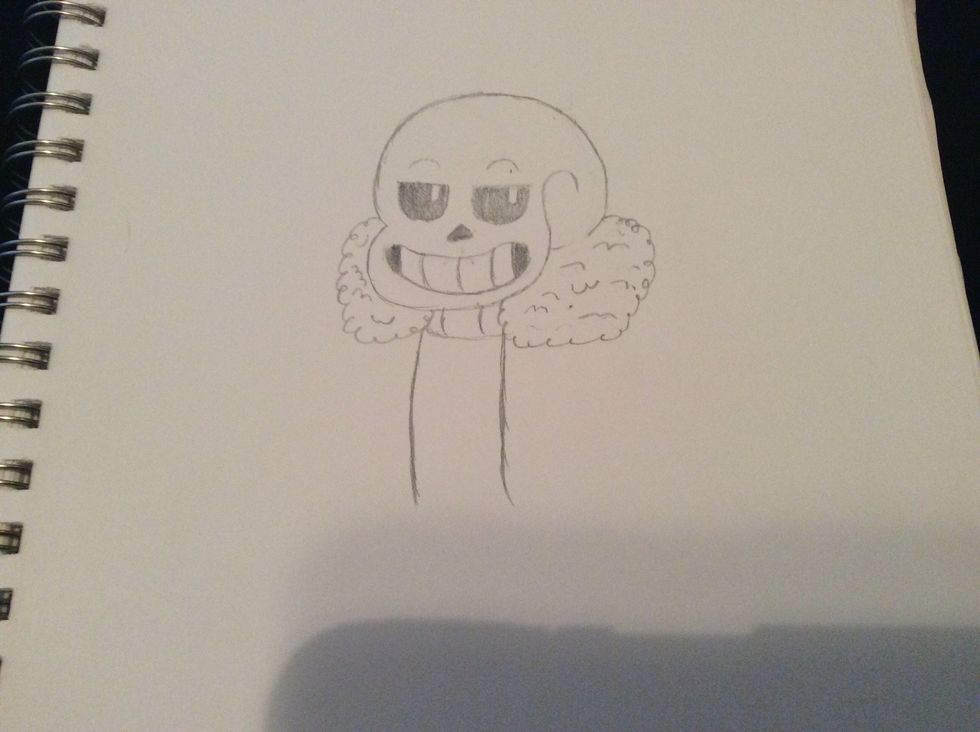 Now draw two lines going down.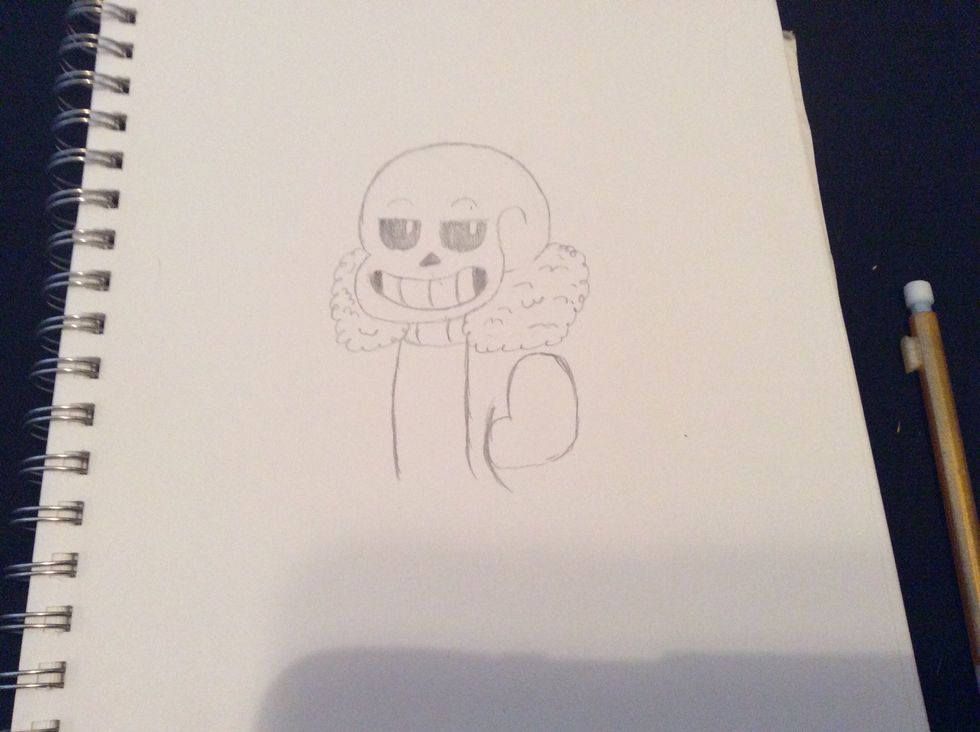 Next draw a Lego shaped arm. Don't draw the hand.
Now just finish the right side of the jacket with a rectangle with round edges.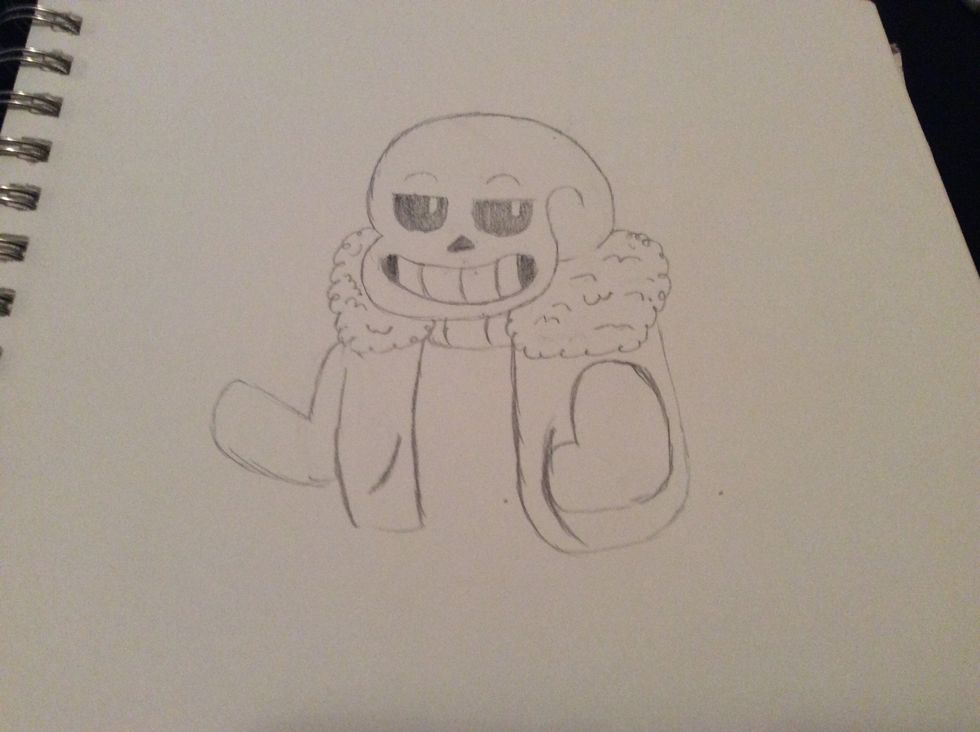 And just finish off the jacket, draw his arm pointing to the left.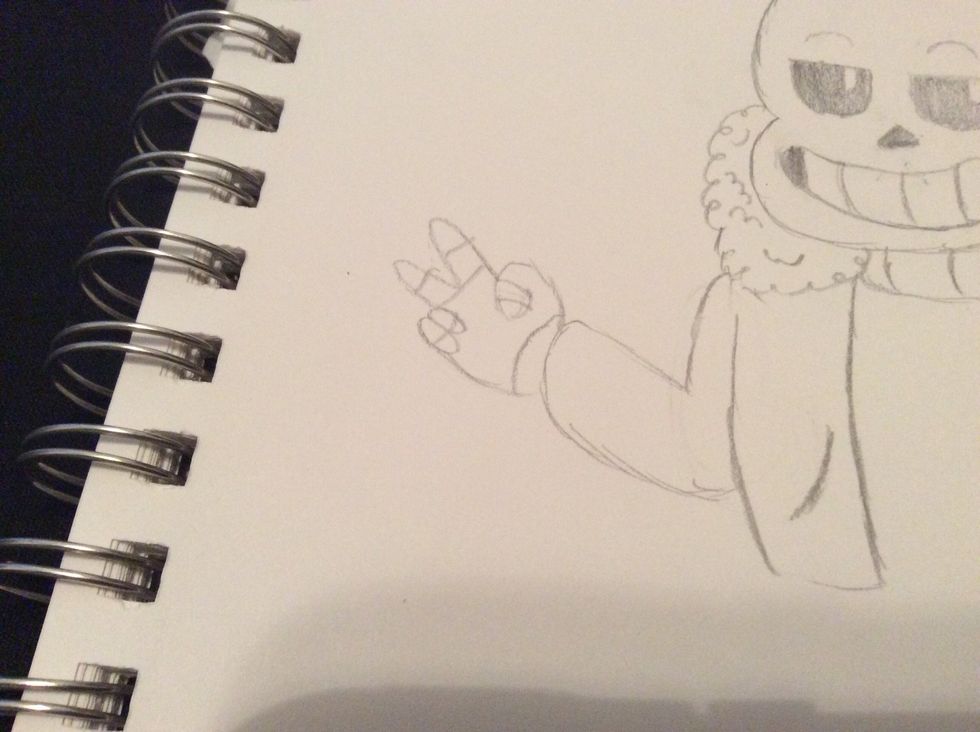 And with his hand draw a peace sign with two lines on each finger.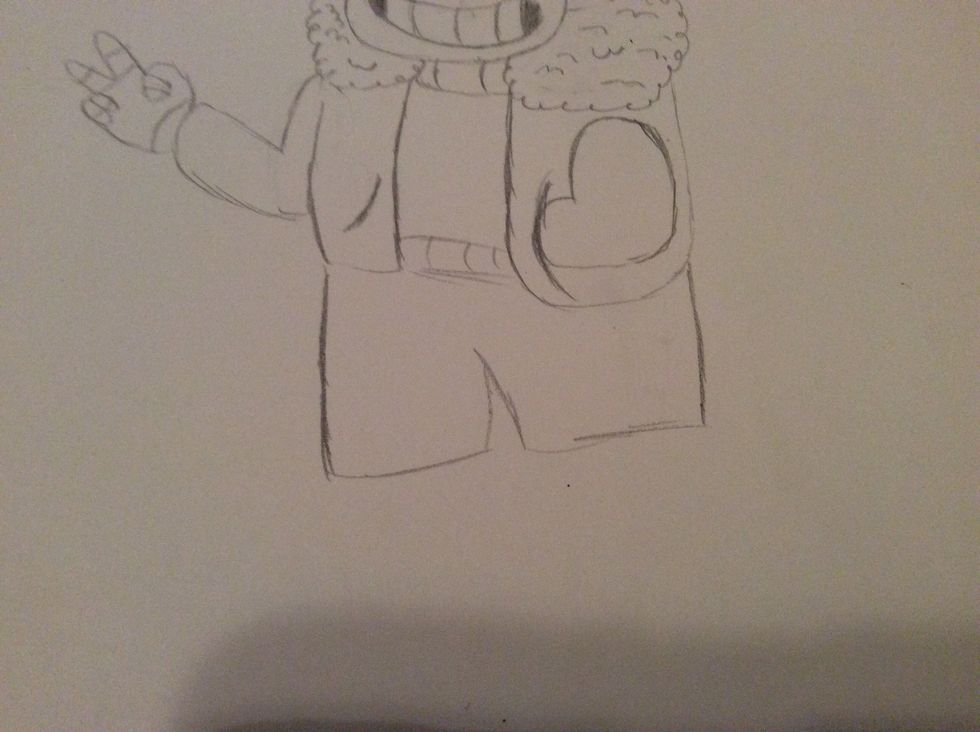 Now draw his shorts.
Draw two short skeleton legs and the shin bone.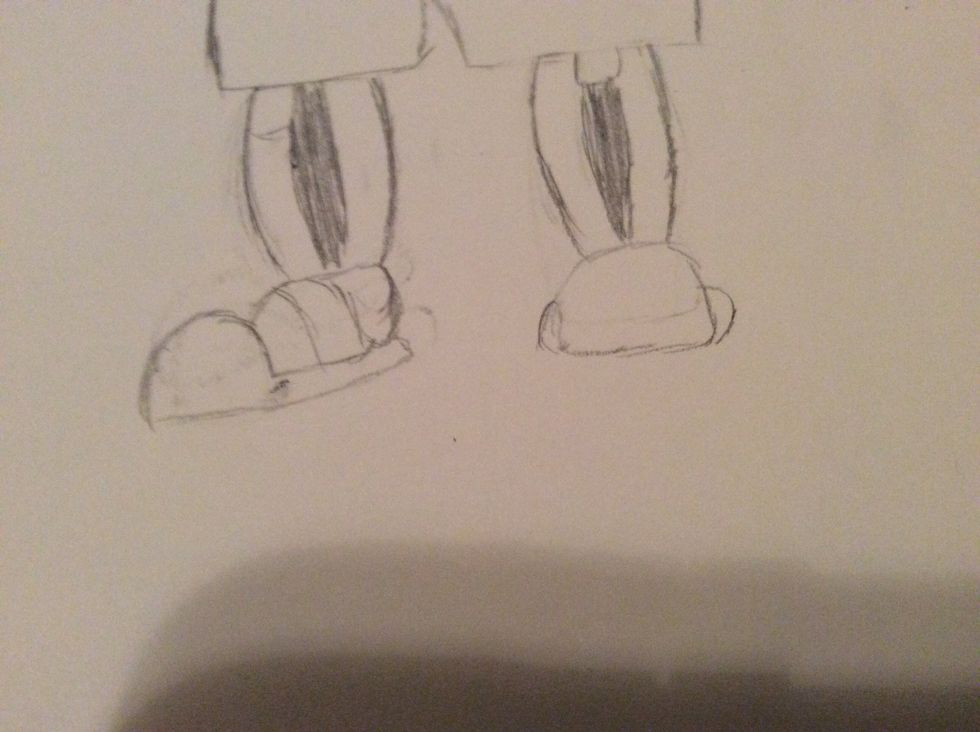 And last but not least draw his foot and his slippers.
Now that you are done with the drawing lets get to coloring .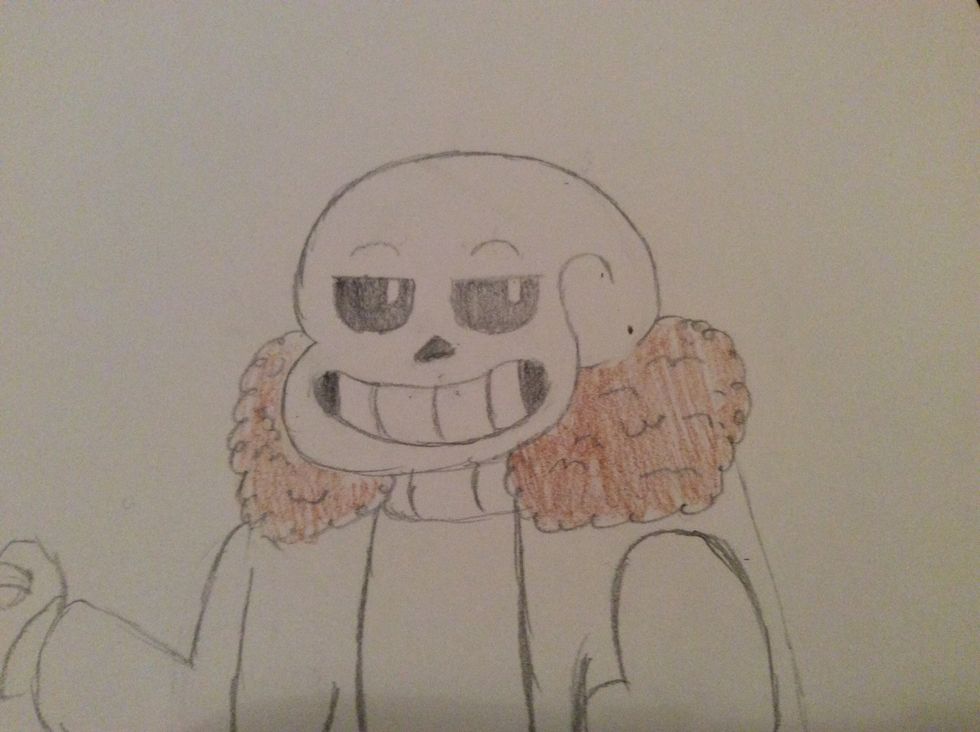 Color the fur of his jacket peach (I didnt have a peach so I just used brown)
Now color his entire jacket blue.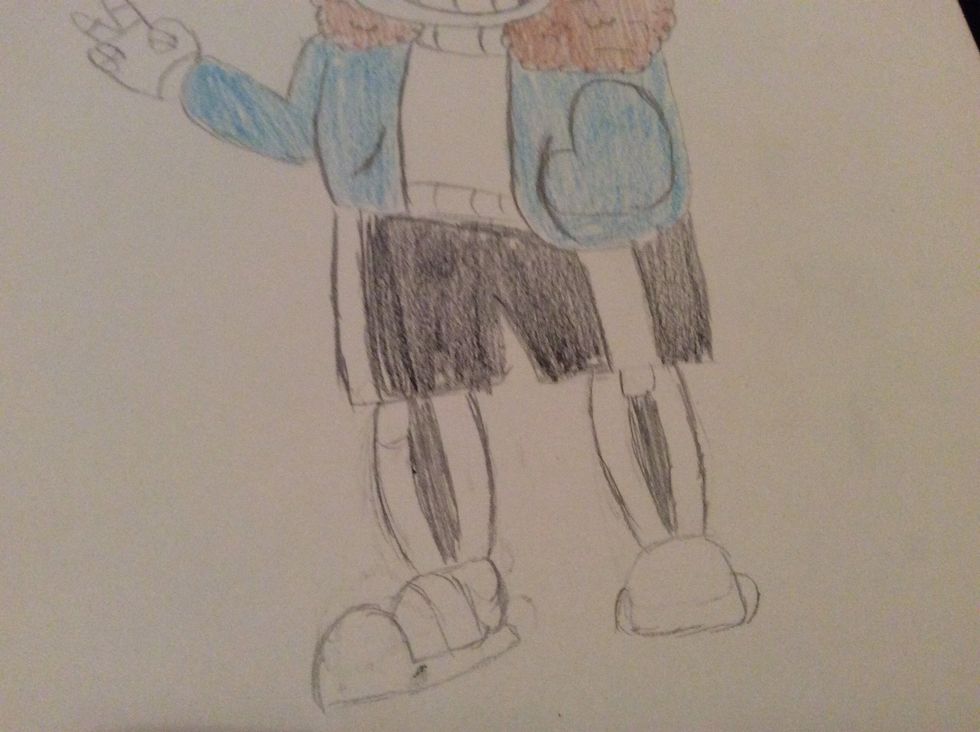 Color his shorts black and leave a white stripe.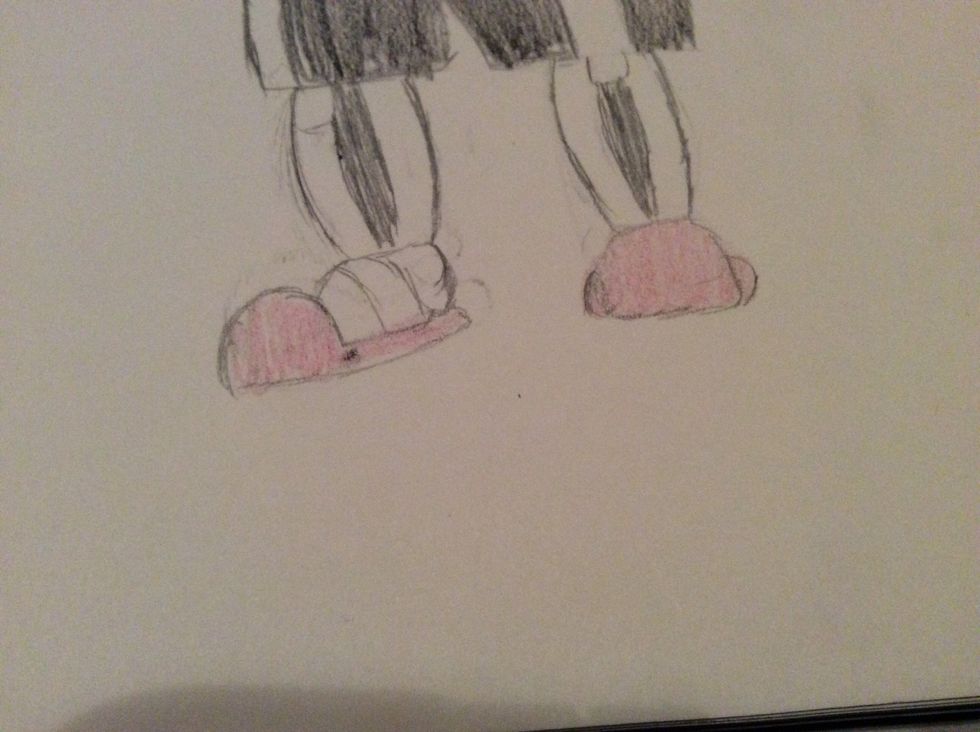 And finally color his slippers pink.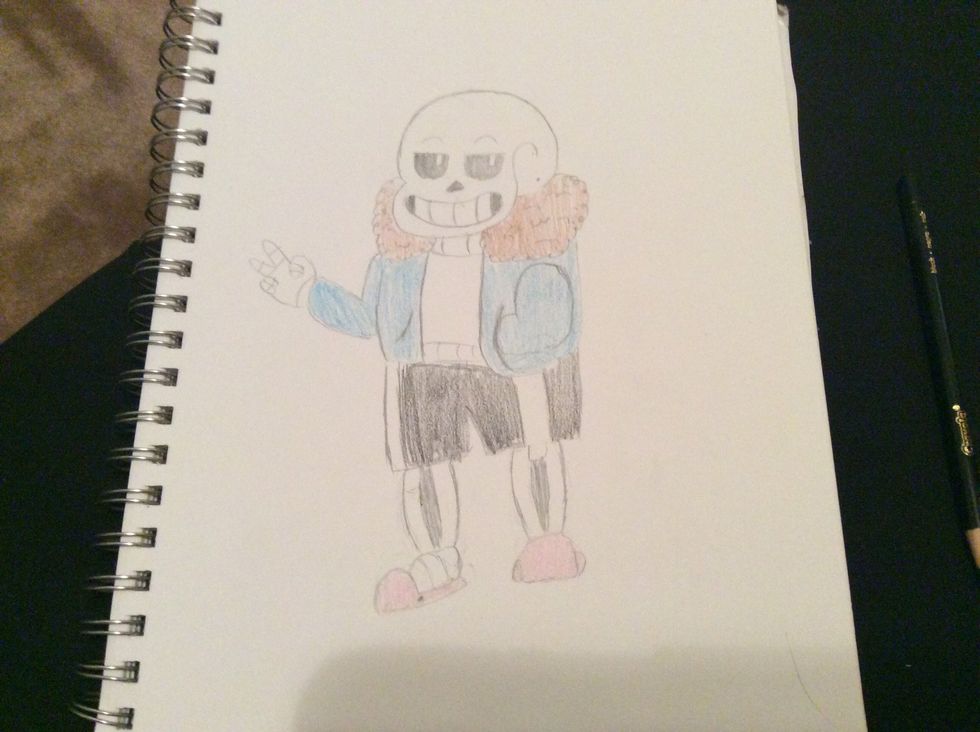 And there you go, your finally finished with Sans. You can add detail if you want and you can also add a background. I hope you enjoyed this tutorial. See ya later!!!
Pencil
Eraser
Blue marker or colored pencil
Black marker or colored pencil
Peach colored pencil
Pink colored pencil