How to draw realistic eyes
There are a million of possibilities when you start to draw an eye!
19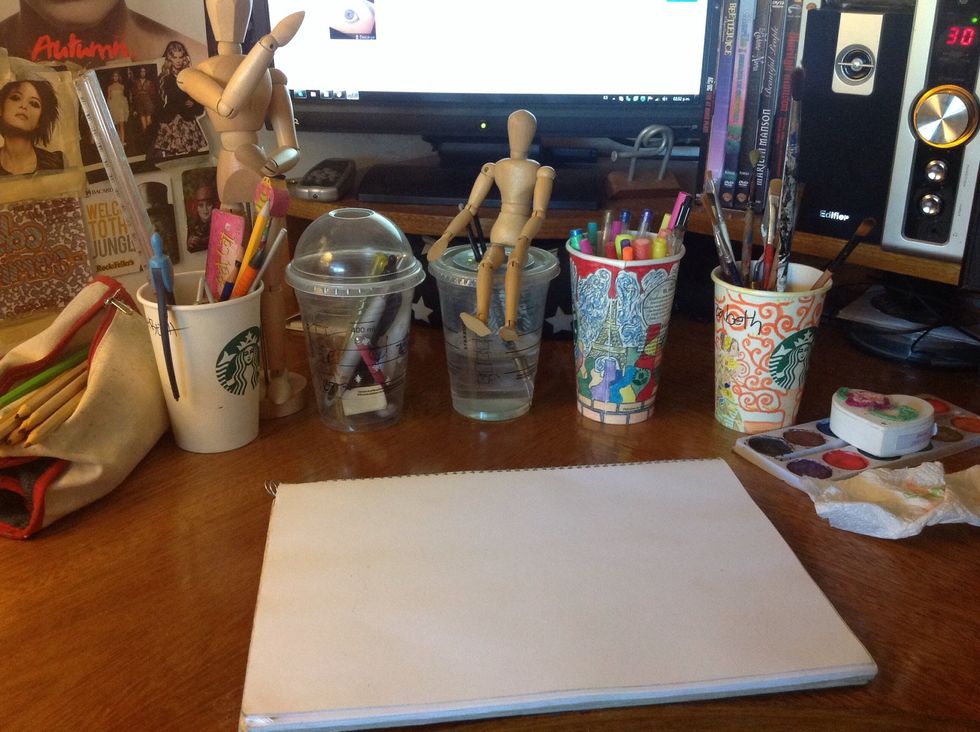 When you draw eyes, there are no limits of the tools to use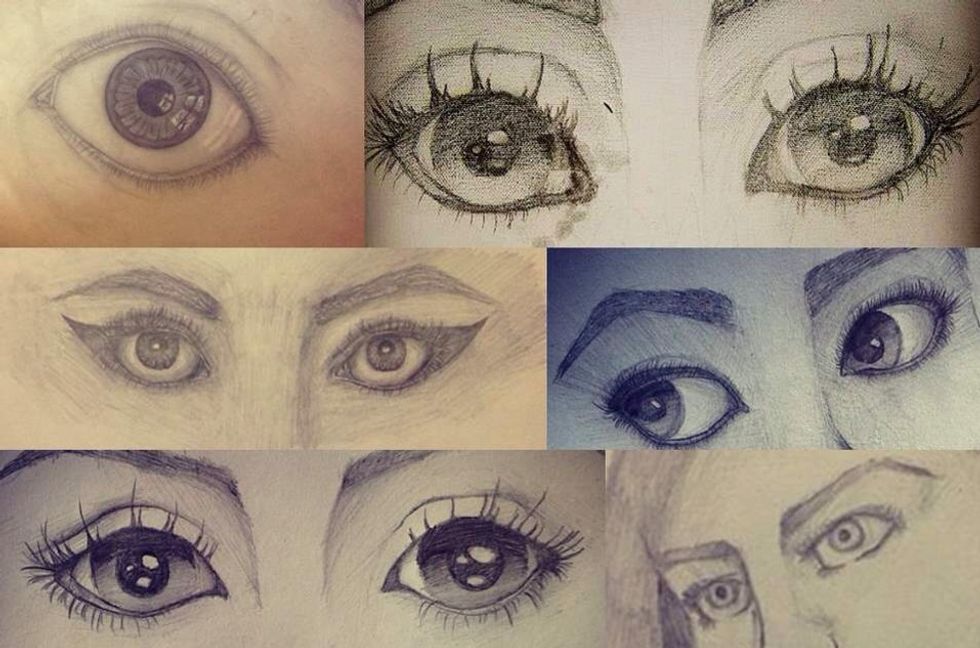 I have draw A LOT of eyes in my life (all of them are mines). But I have never draw one equal to another
This are my tools, but you can use other things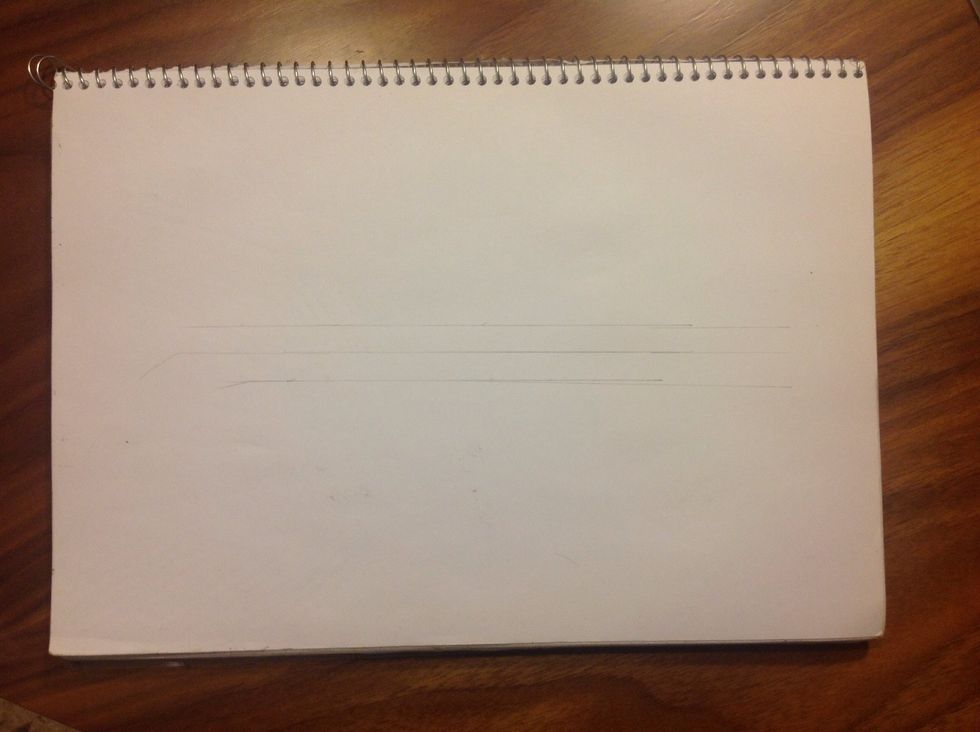 Draw 3 lines, they don't have to be perfect. The first line and the third line will umark the high of our eyes. The second one, will help us with the pupil of the eye.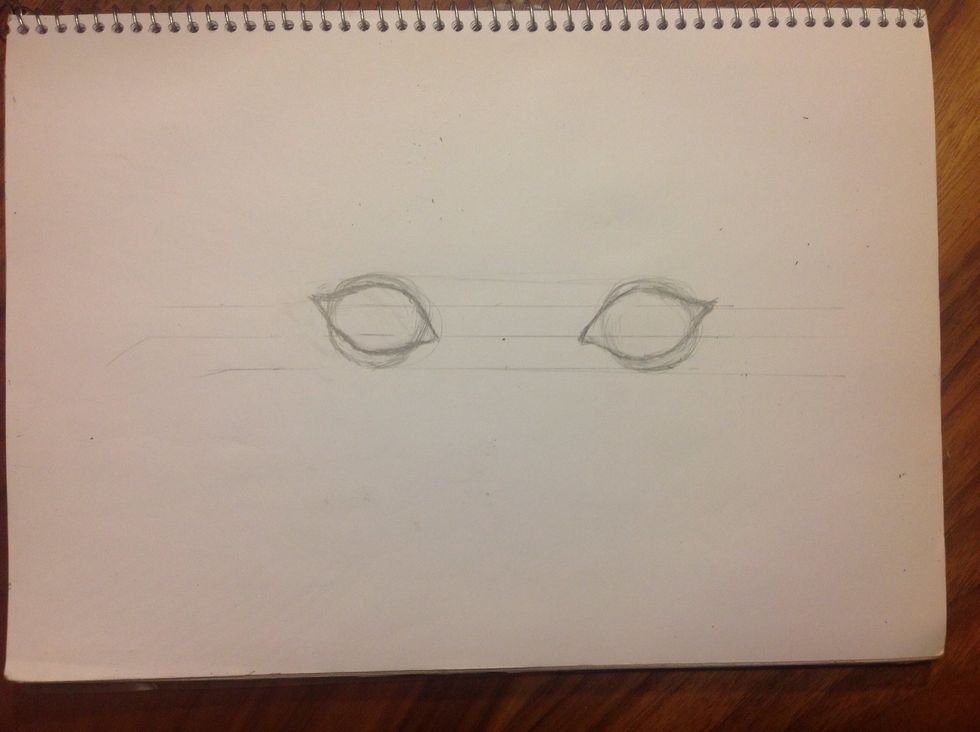 Draw to circles, they are the eyeball. Our eyeball is always bigger than eye we see. Over them, draw the shape of the eye. The form of our eye will be limit with the eyelids.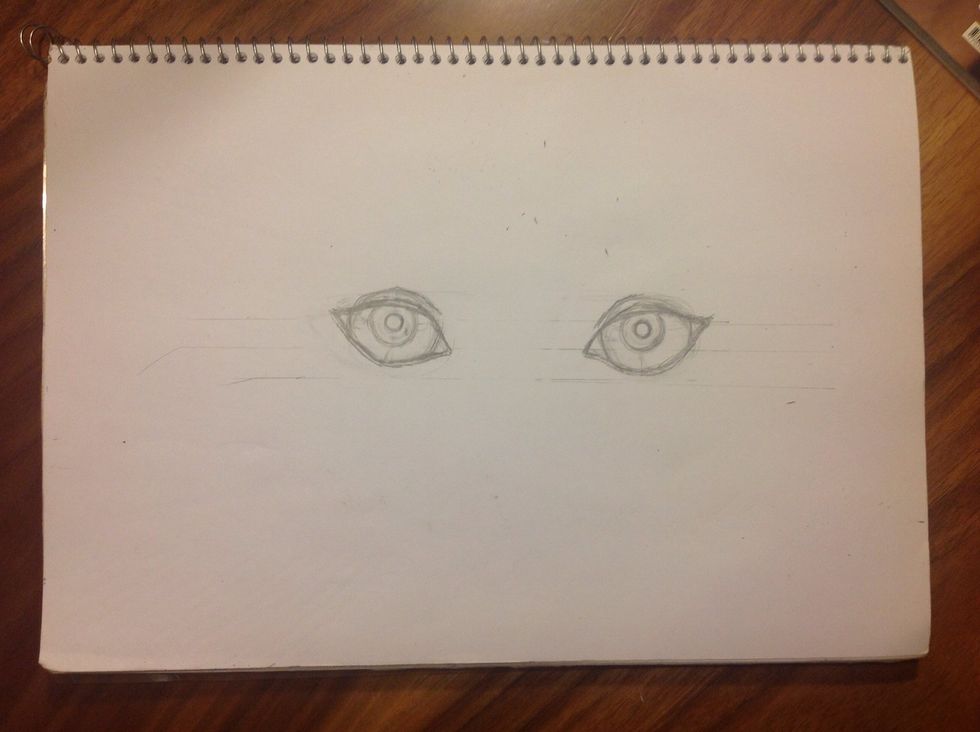 Draw the pupil of the eye. Can be in the position you like, also can be as bigger o small as you want. After all, is you draw.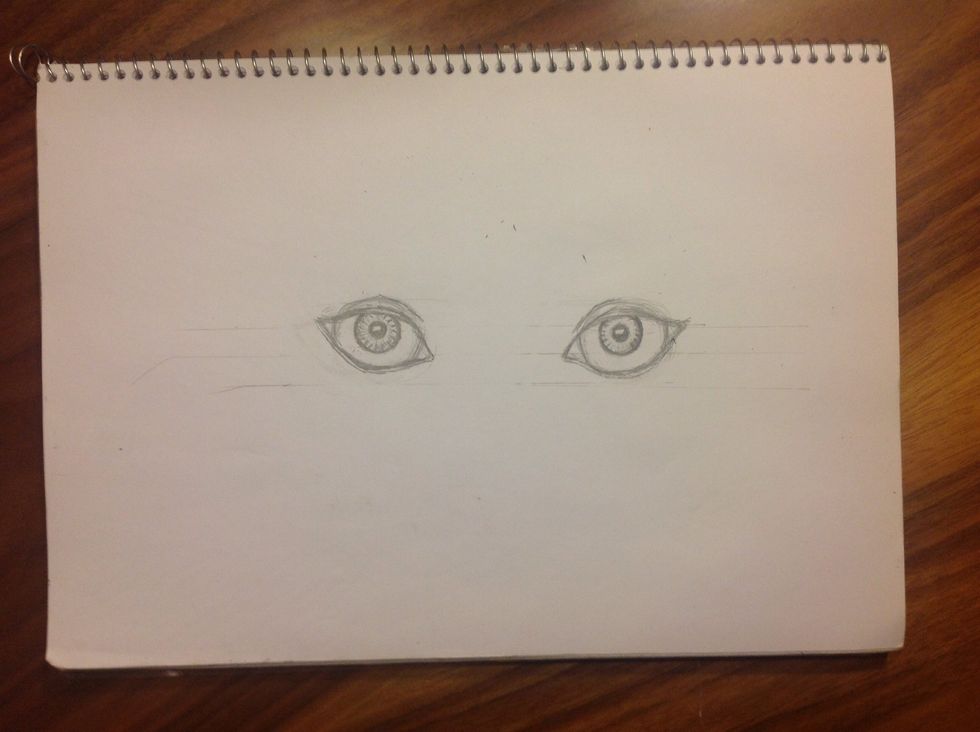 The lines of the eyeball will help us yo make the eyelids, so the ones that are up the eyes don't erase them. Draw the lines do the pupils, don't worry about it now, we will do it later.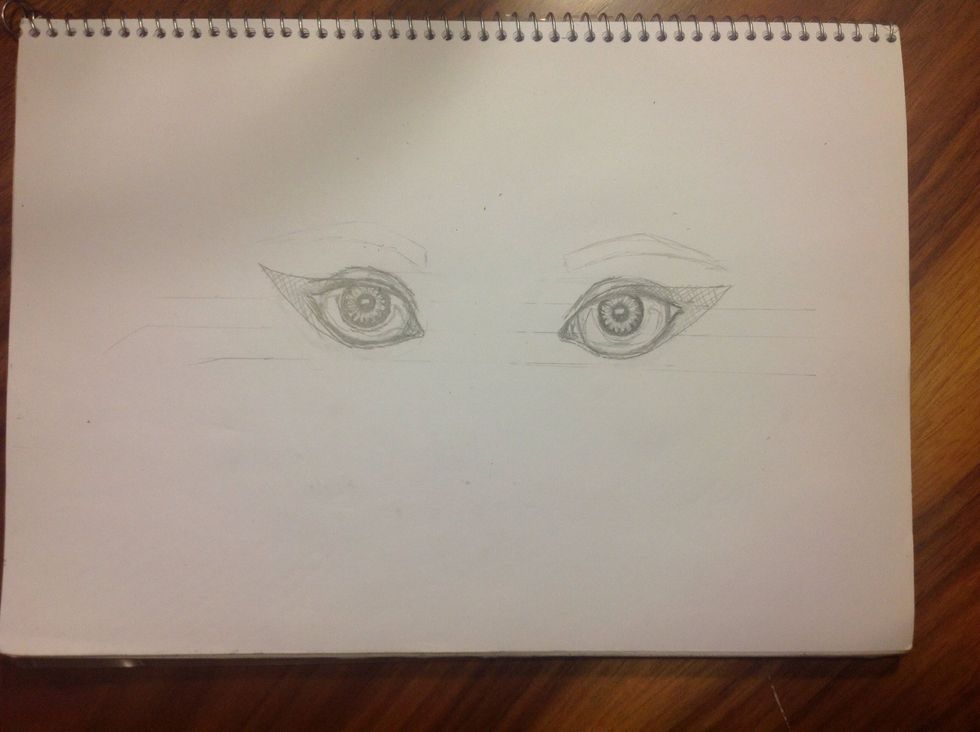 I'm going to draw this eyes with make up, so first I draw my design. Mark softly in eyeball de light and the shadow. Paint the center of the pupil in black. I put some points of lights on it too.
Design the eyebrows. Following your sketches of the light/shadow in the eyeball, start to mark it with pencil and blur the lines with your fingers. Do the same with the pupil.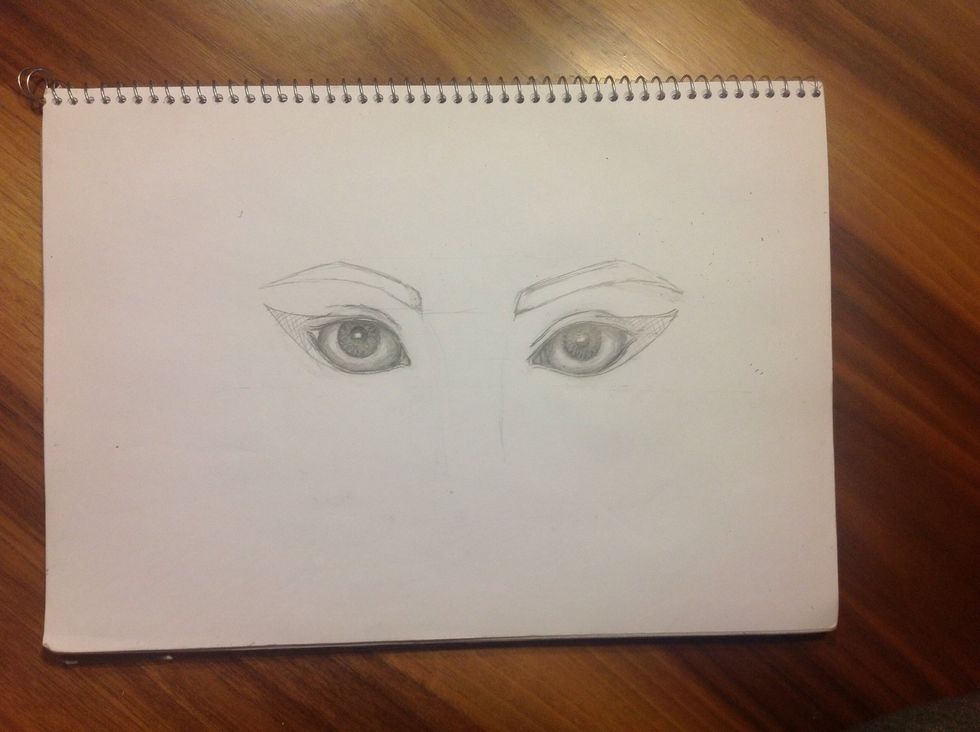 The trick is in the details, make the lacrimal and the waterline, where the tabs arise. Do the same with the other eye.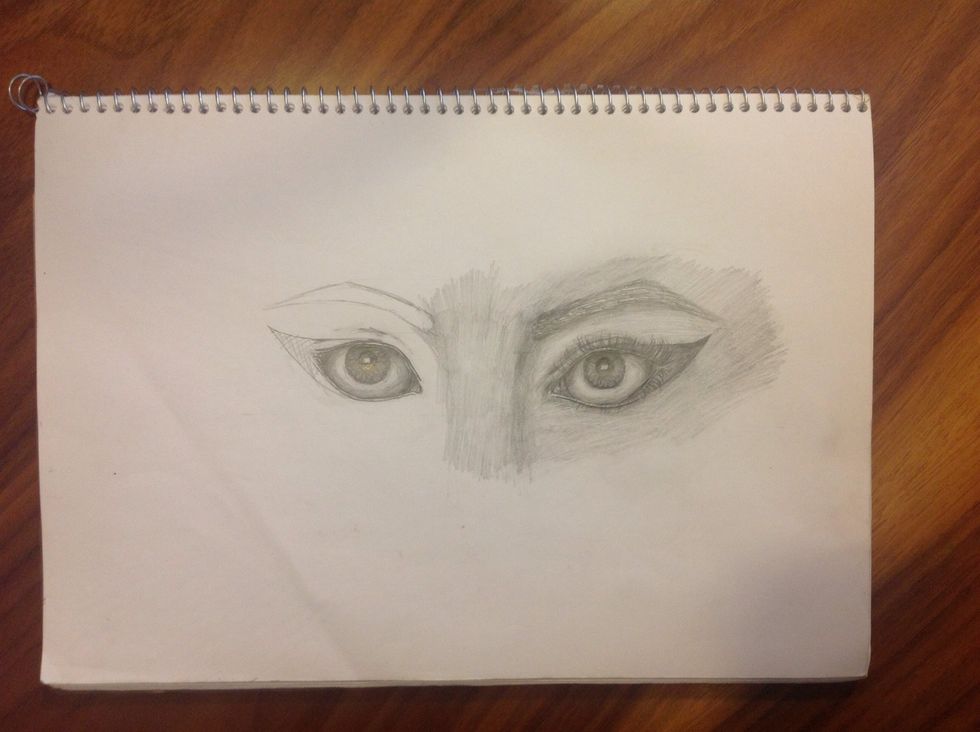 Paint the make up and with a sharp pencil make the tabs. Fill the eyebrows with hair, and then, slowly, start to mark the natural shadows of the face. A little help: leave the tabs to the last.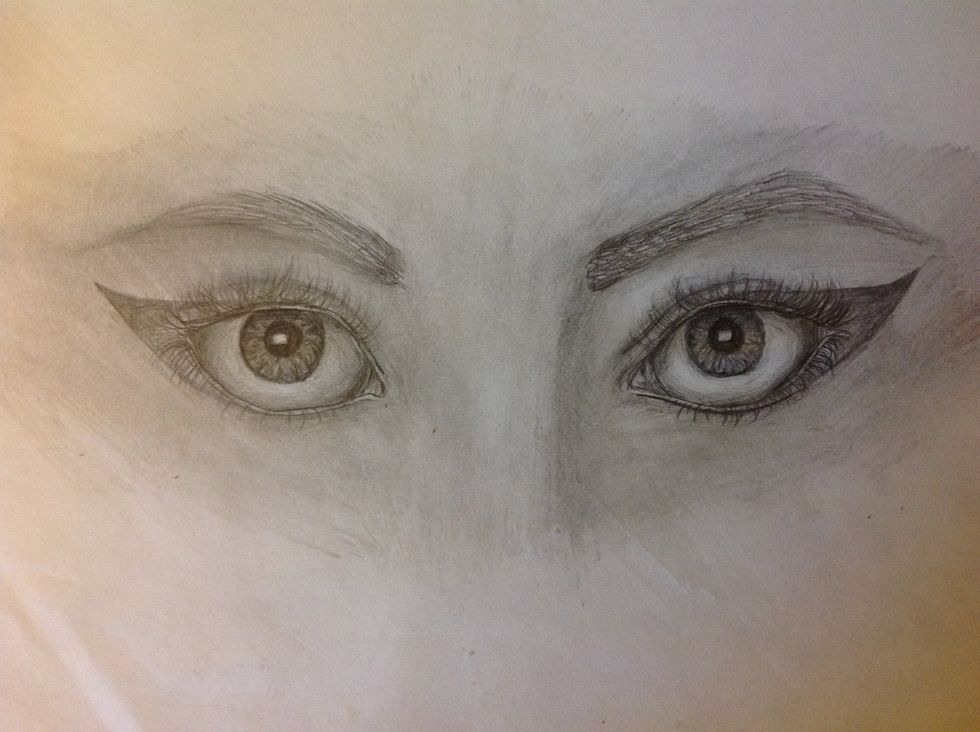 One finish the shadows , blur the line with you finger! Mark some lines, and that's it!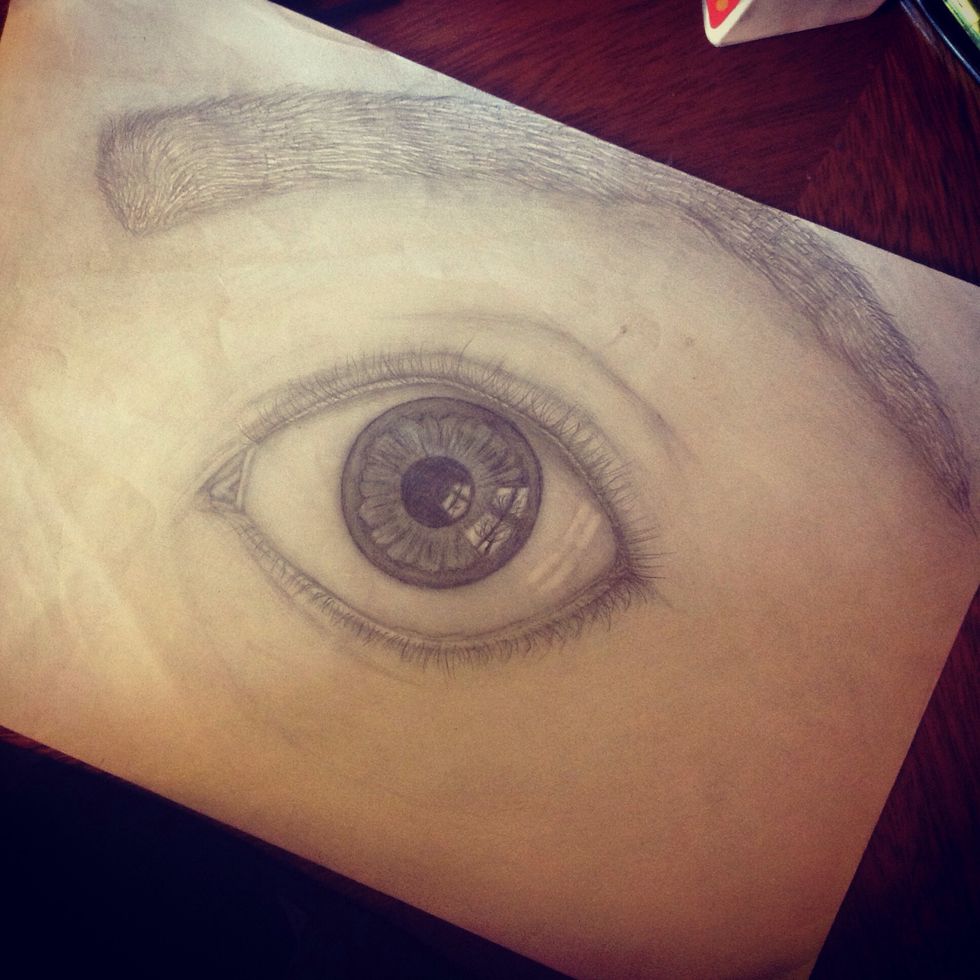 Feel free, to ask me question and request new things to draw!
Pencil
Pencil sharpener
Eraser
Ruler
Paper
Creativity