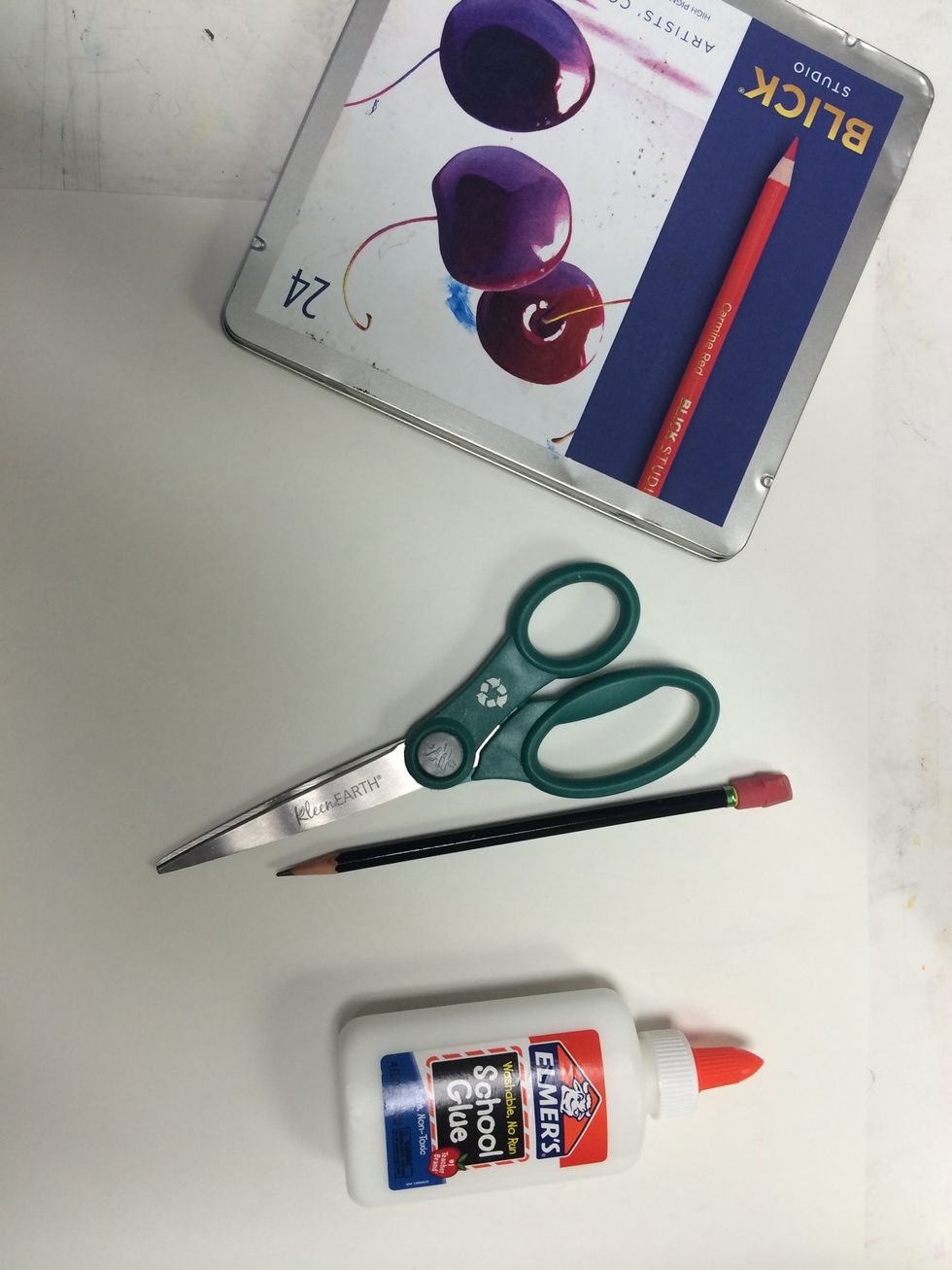 You will need paper, pencil, and colored pencil. You will also need two random art supplies to use as subject matter. I'm drawing scissors and glue.
Here are some suggestions, but the possibilities are endless.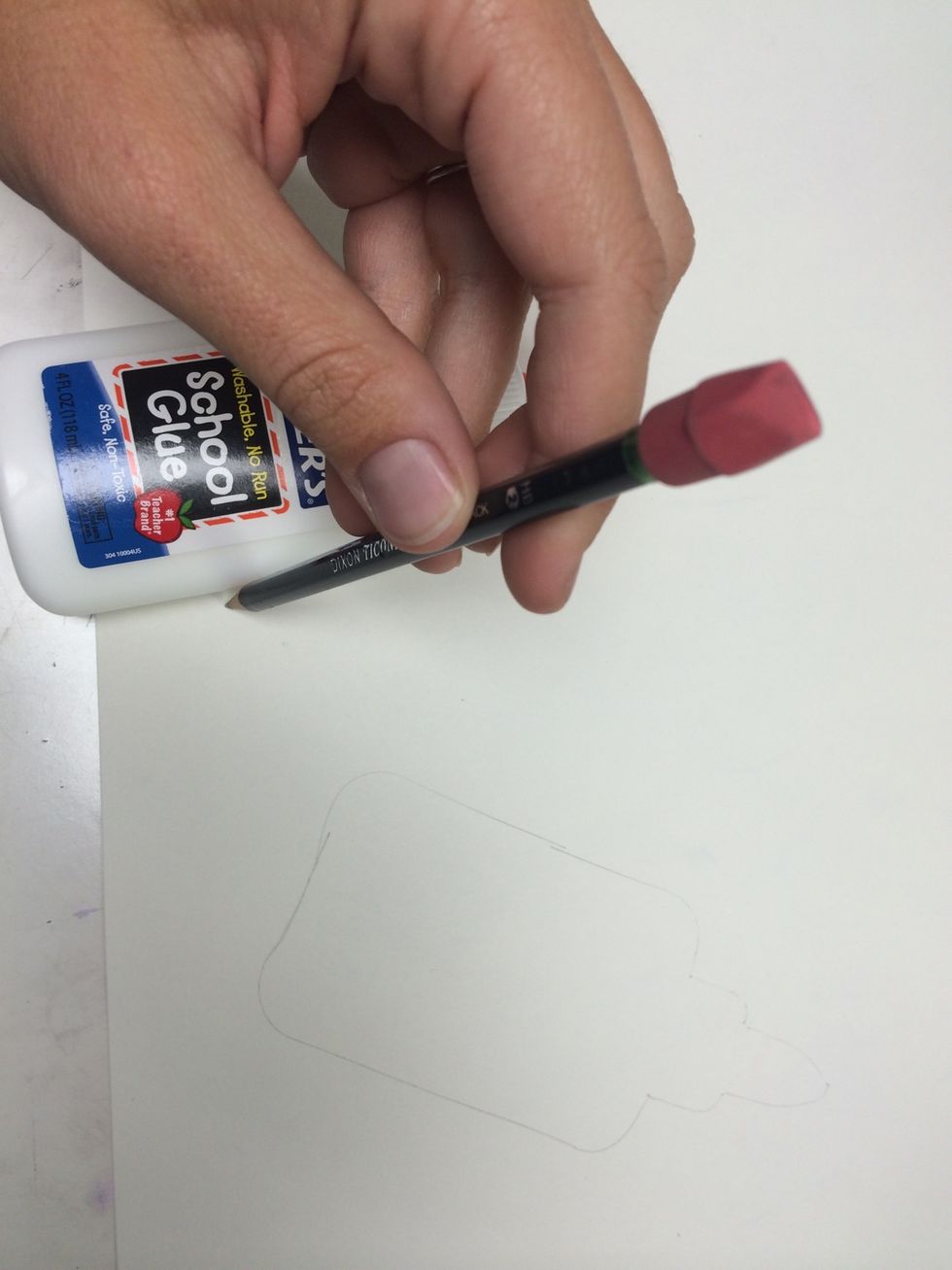 Begin by tracing one of your object's outline on the paper. Discuss SHAPE.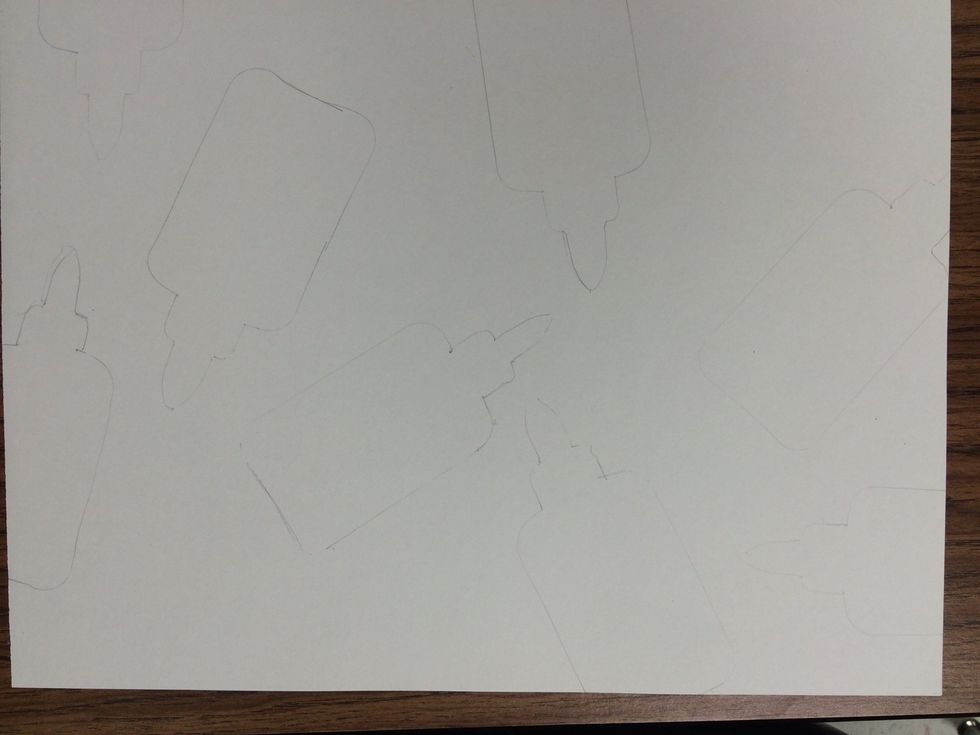 Repeat this shape. Trace lightly, erasing will happen!
Trace your second object. Overlap the precious shape as well as the edges of the paper. Discuss OPEN COMPOSITION.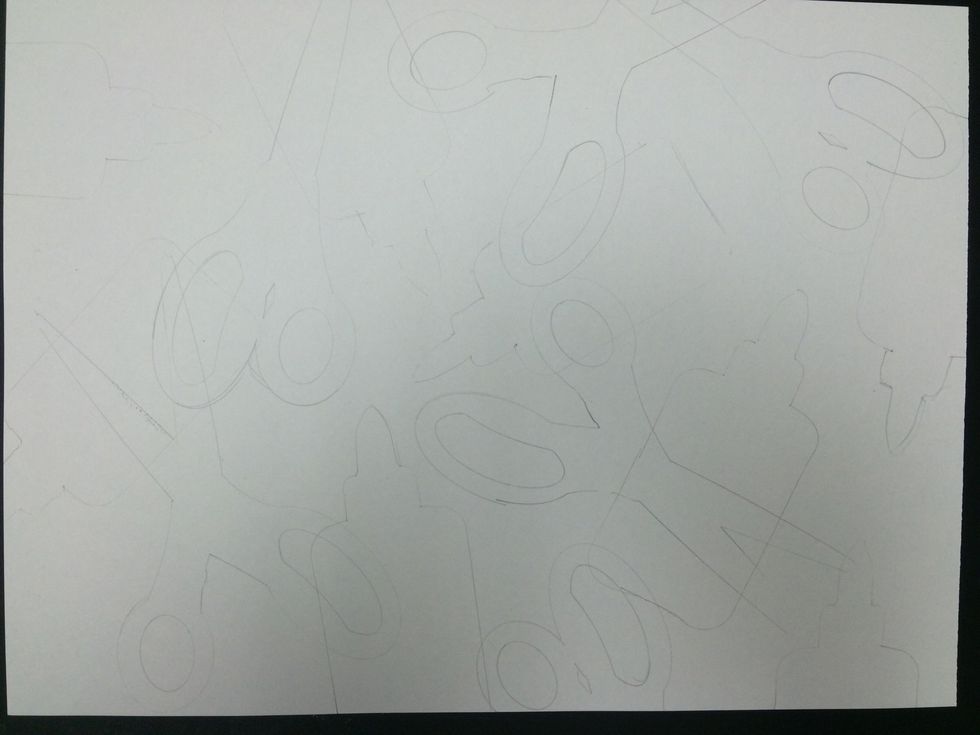 Fill the page with overlapping shapes.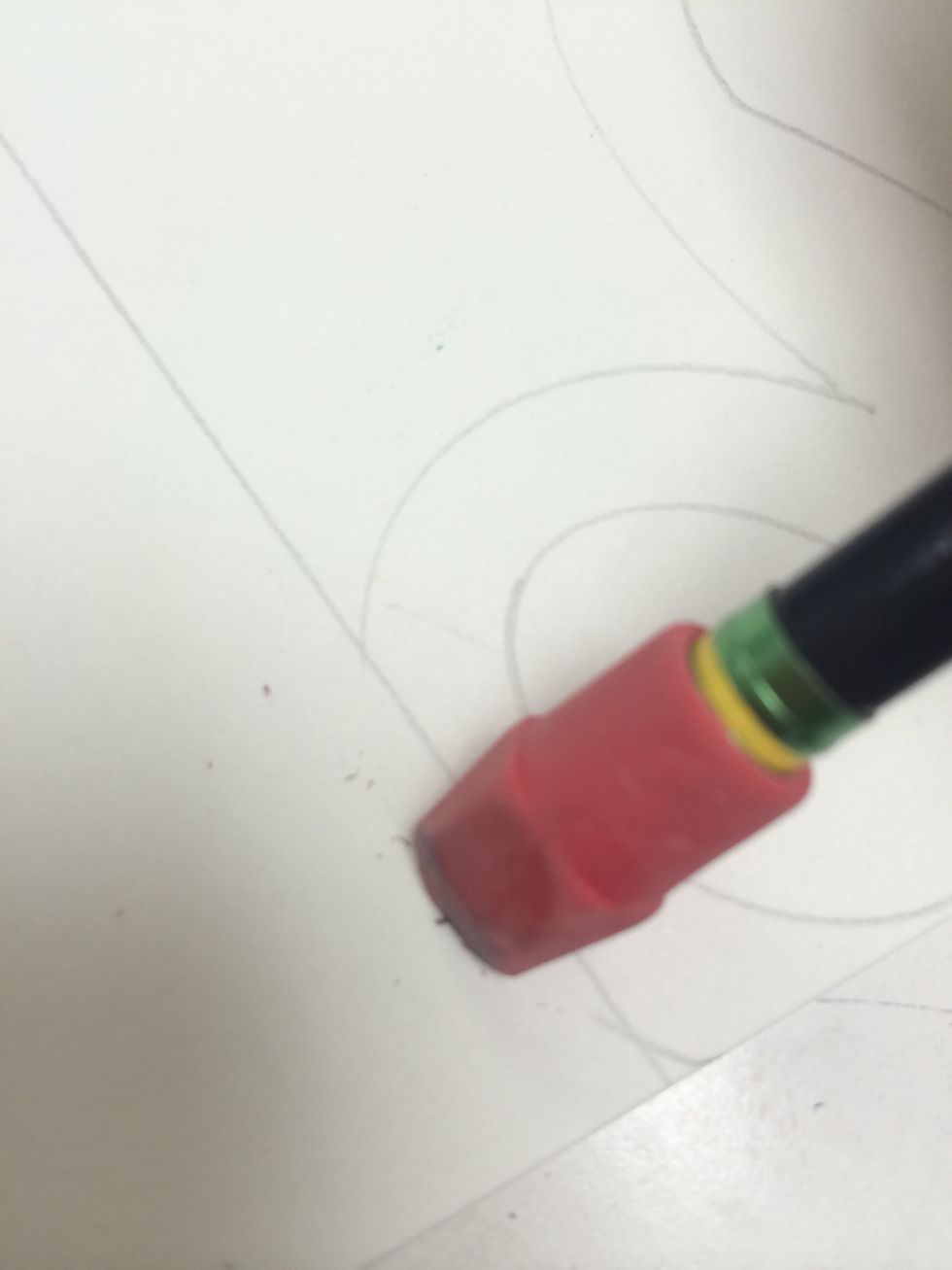 Now choose which shapes will overlap and which shapes will be overlapped. Erase neccessary lines.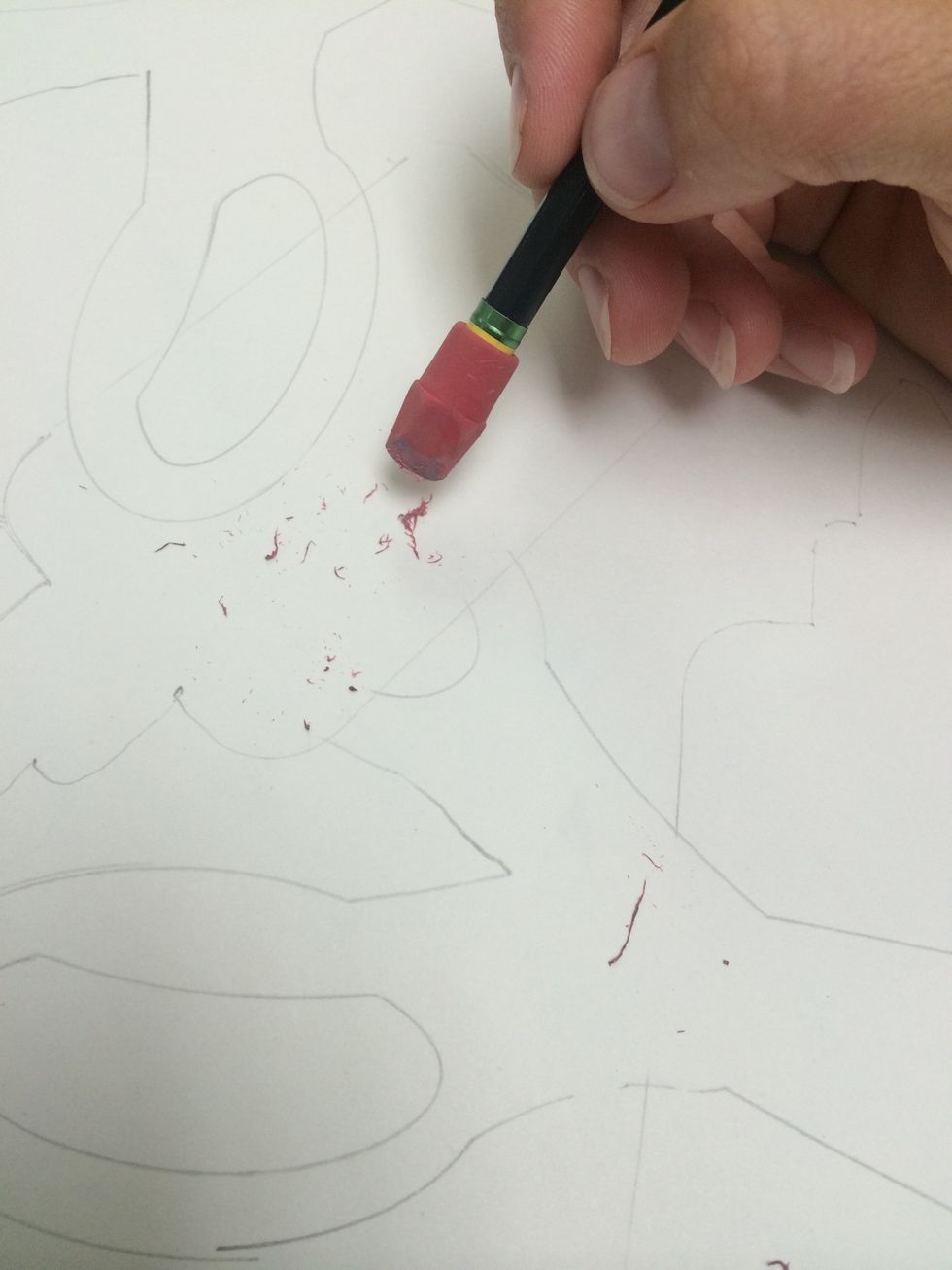 erasing.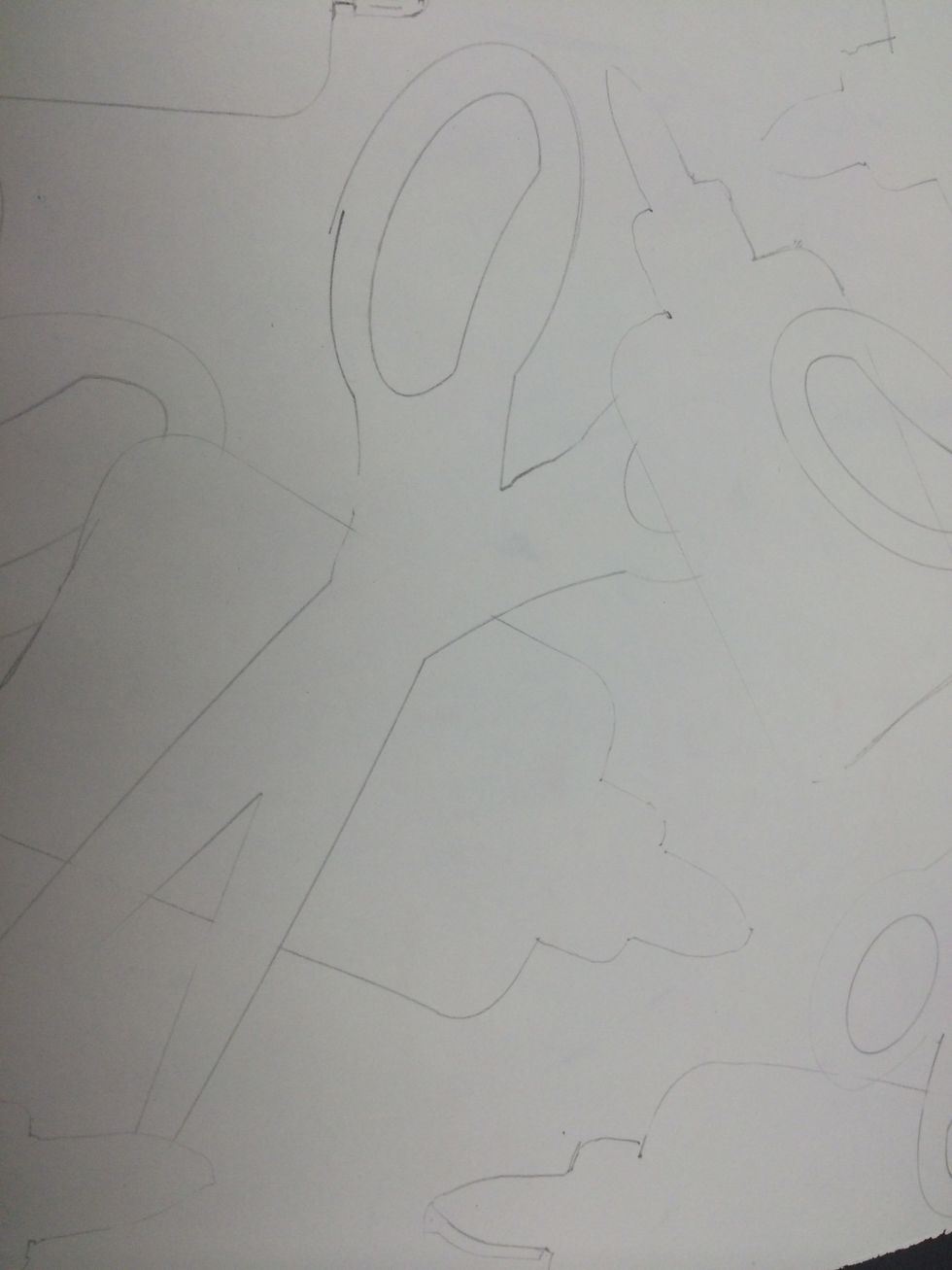 Some shapes are infront and behind other shapes.
Next, add details to each shape traced. Use the original item as a reference and add details based on observation.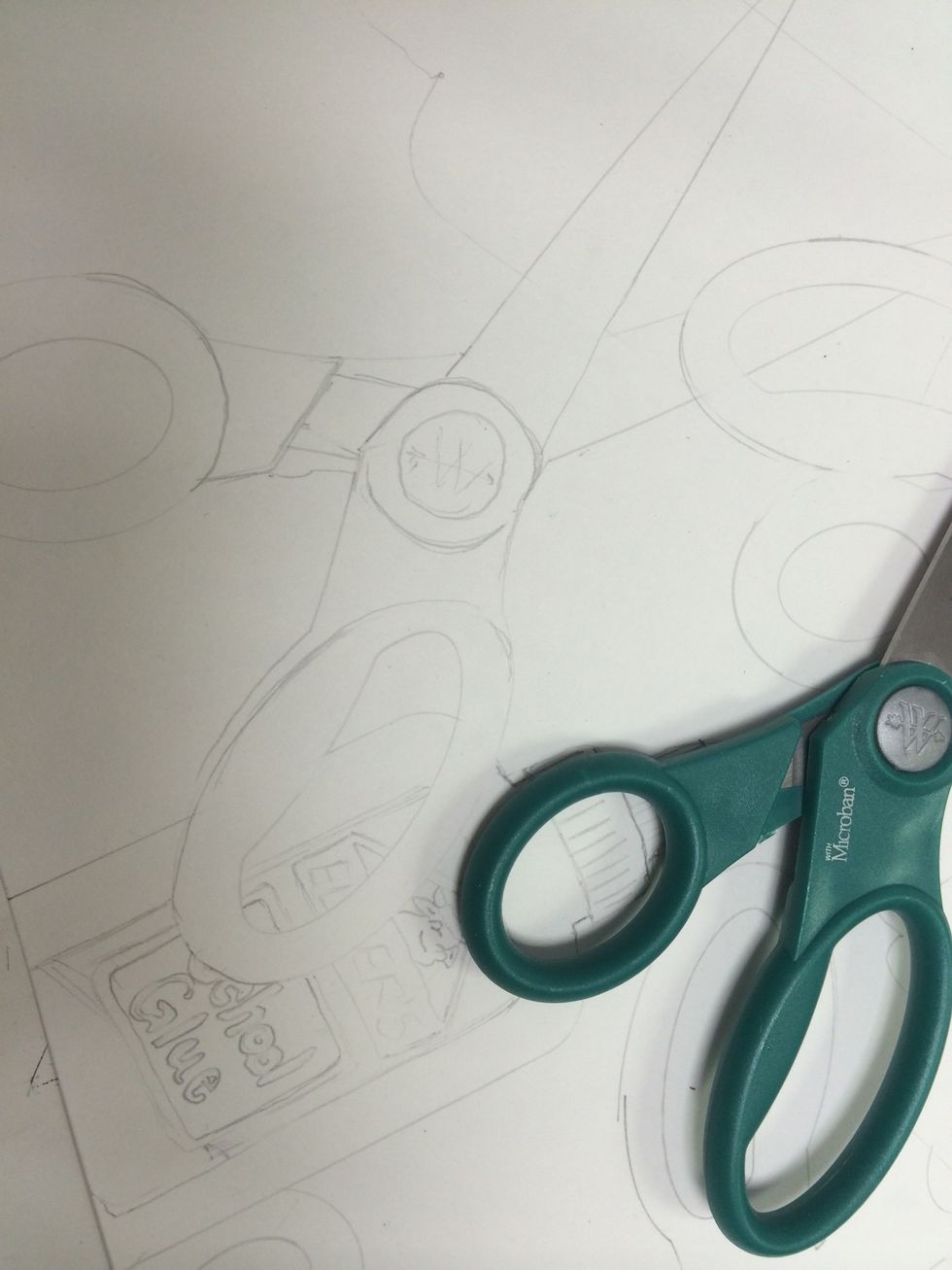 Draw details for every shape traced using the original object as an observational reference.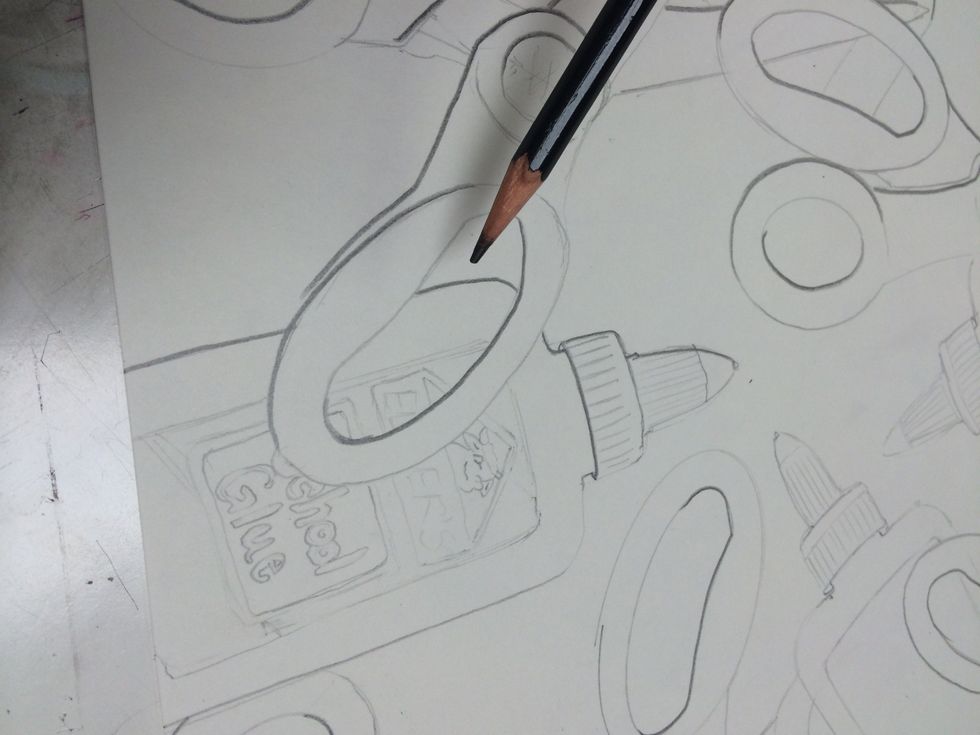 Choose a LIGHT SOURCE and add CONTOUR LINES to each shape. I chose the left side of each object and drew that outline darker with my pencil.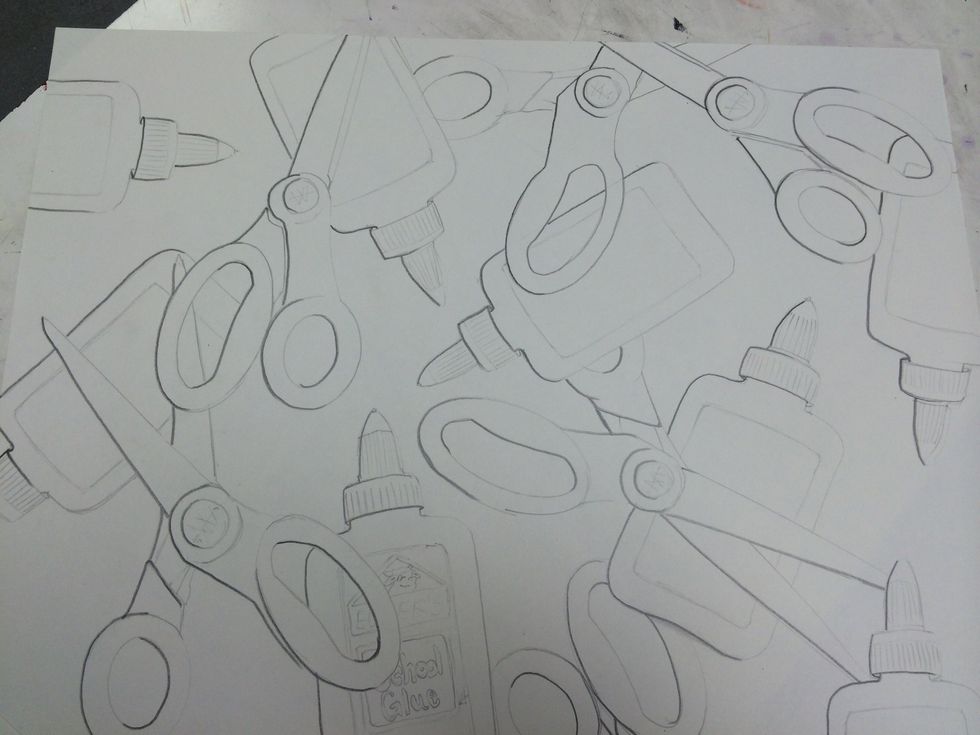 Now our SHAPES are becoming FORMS.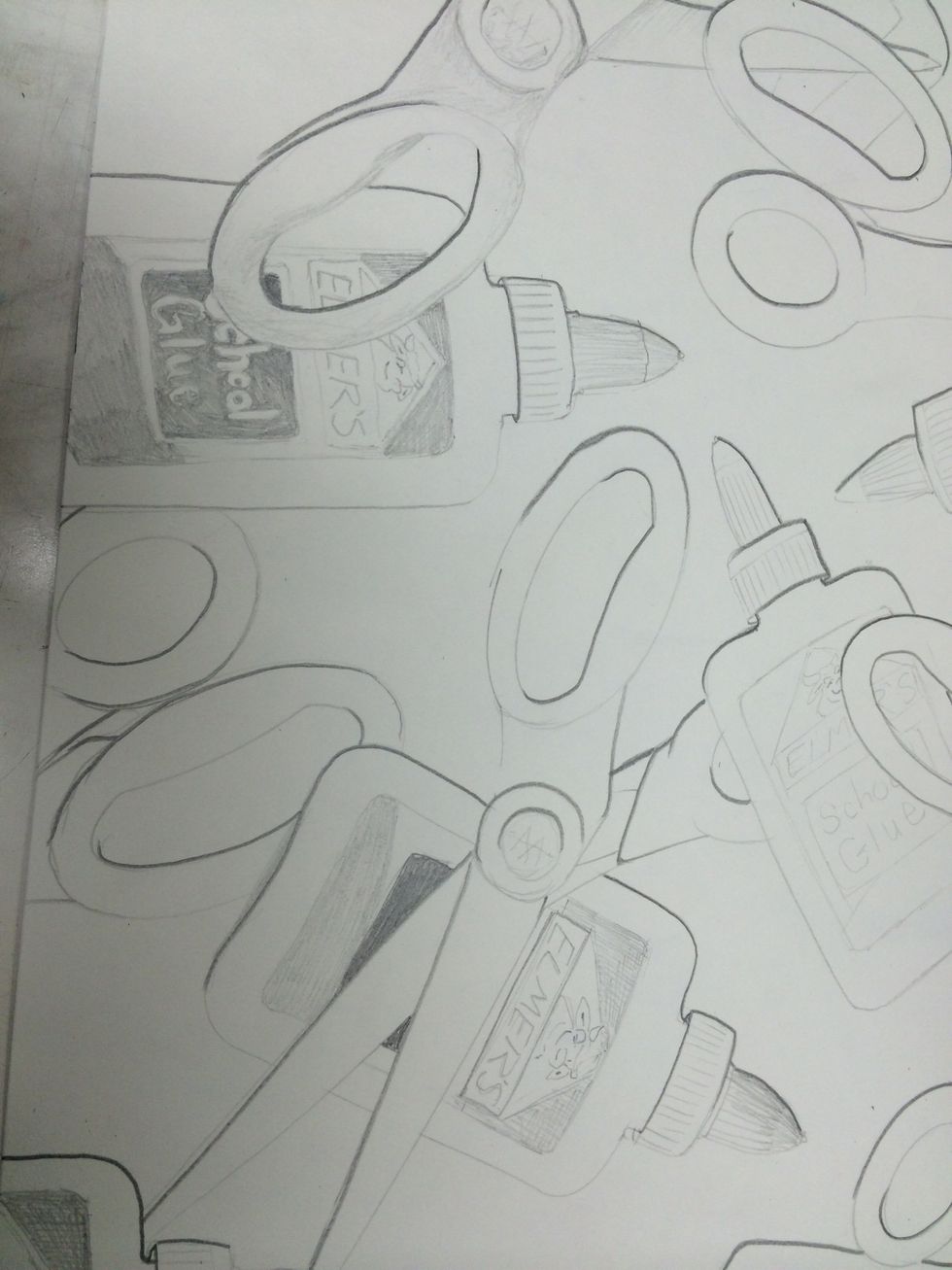 Use your pencil to shade edges of shapes that are behind other object.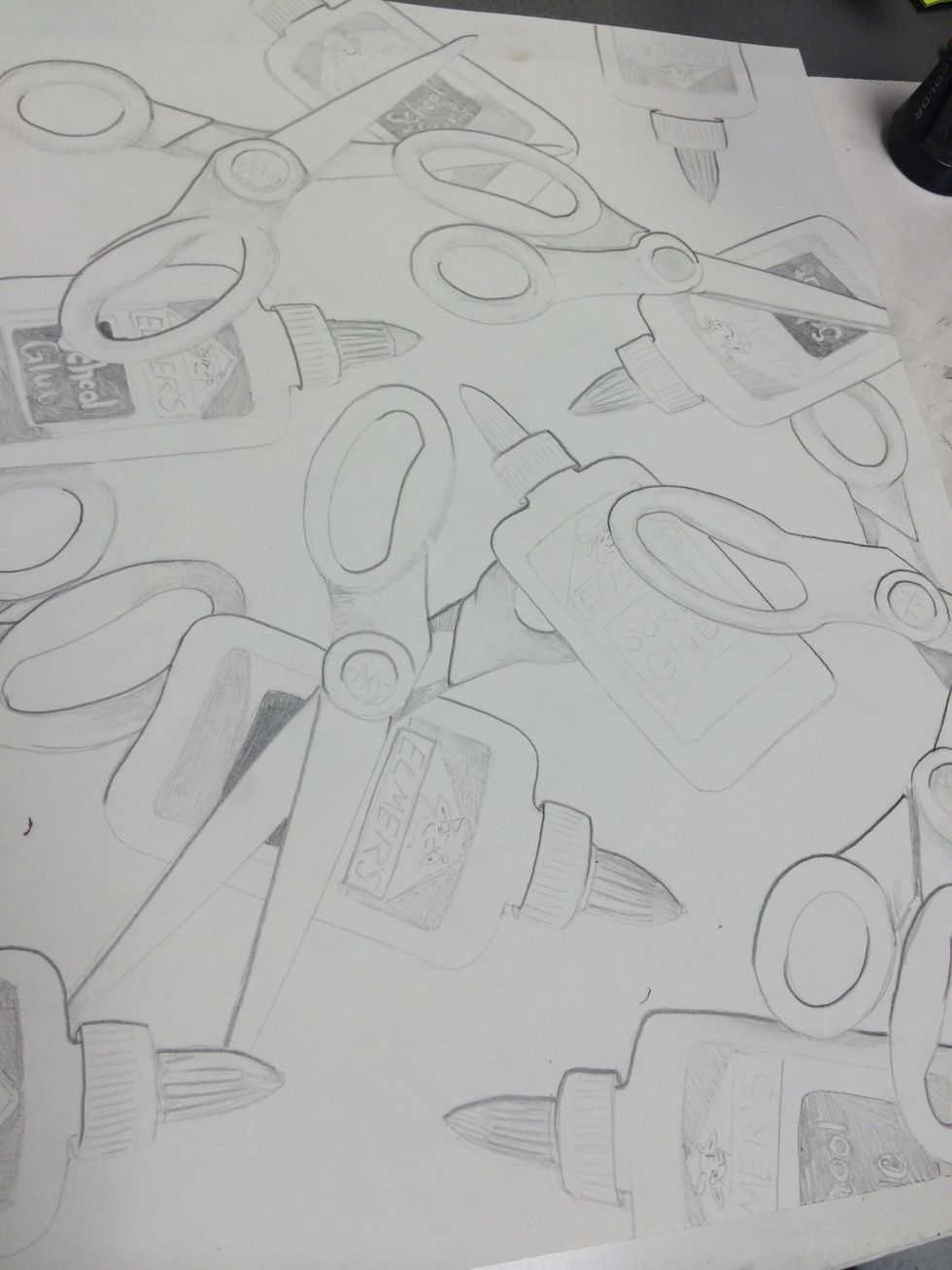 Leave one shape devoid of details. We will make it our FOCAL POINT.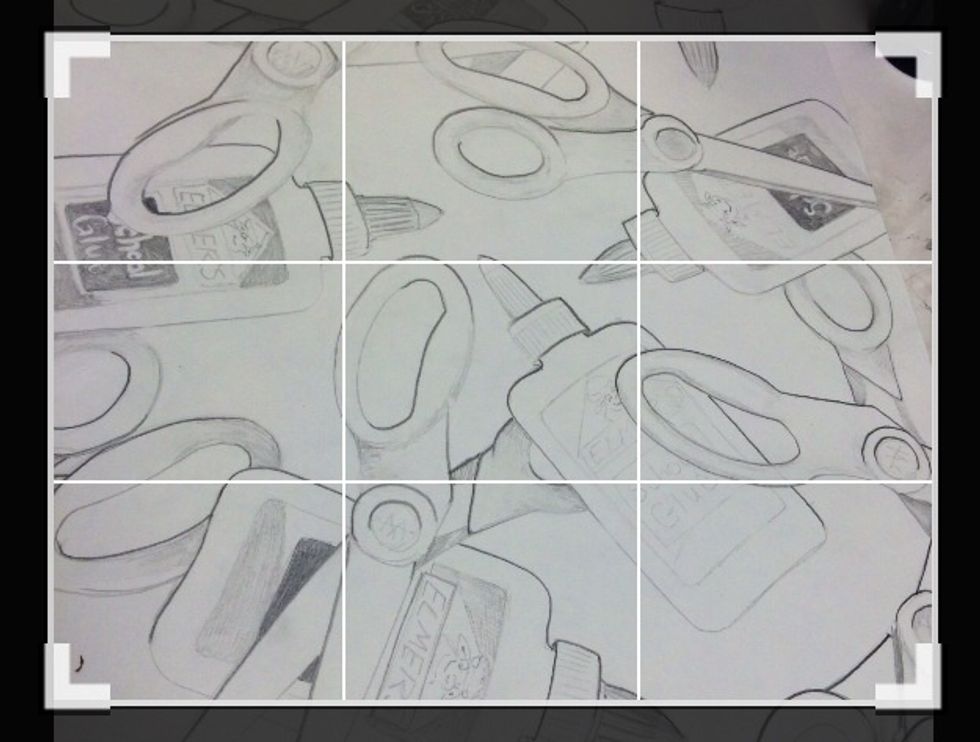 Choose your FOCAL POINT using the RULE OF THIRDS.
Use your colored pencils to add details to this one object.
Notice how it POPS.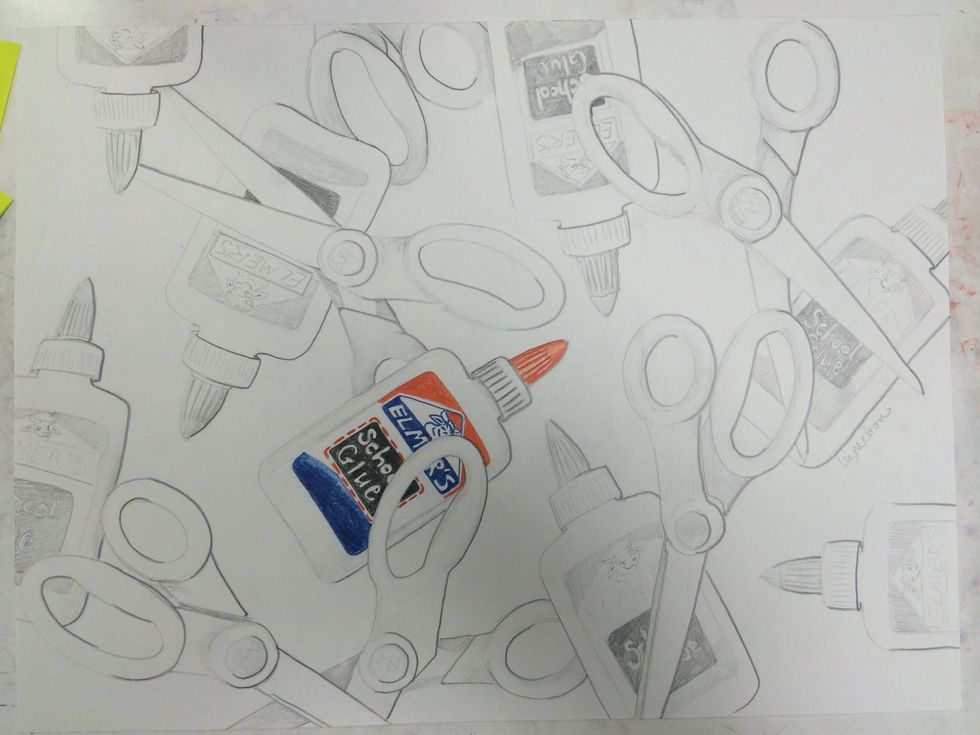 Your have created EMPHASIS in your drawing.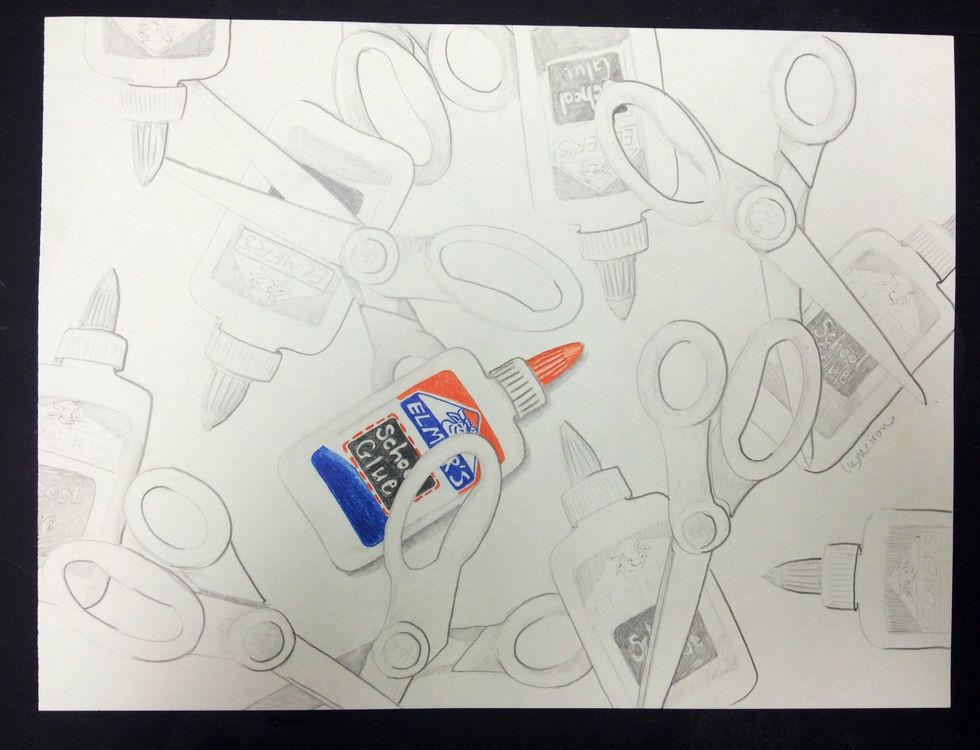 Add a little shadow to this item for a TROMPE L'OEIL effect. Don't forget to SIGN your art.
pencil
paper
colored pencils
random art supplies for observation
a good eye for composition;)