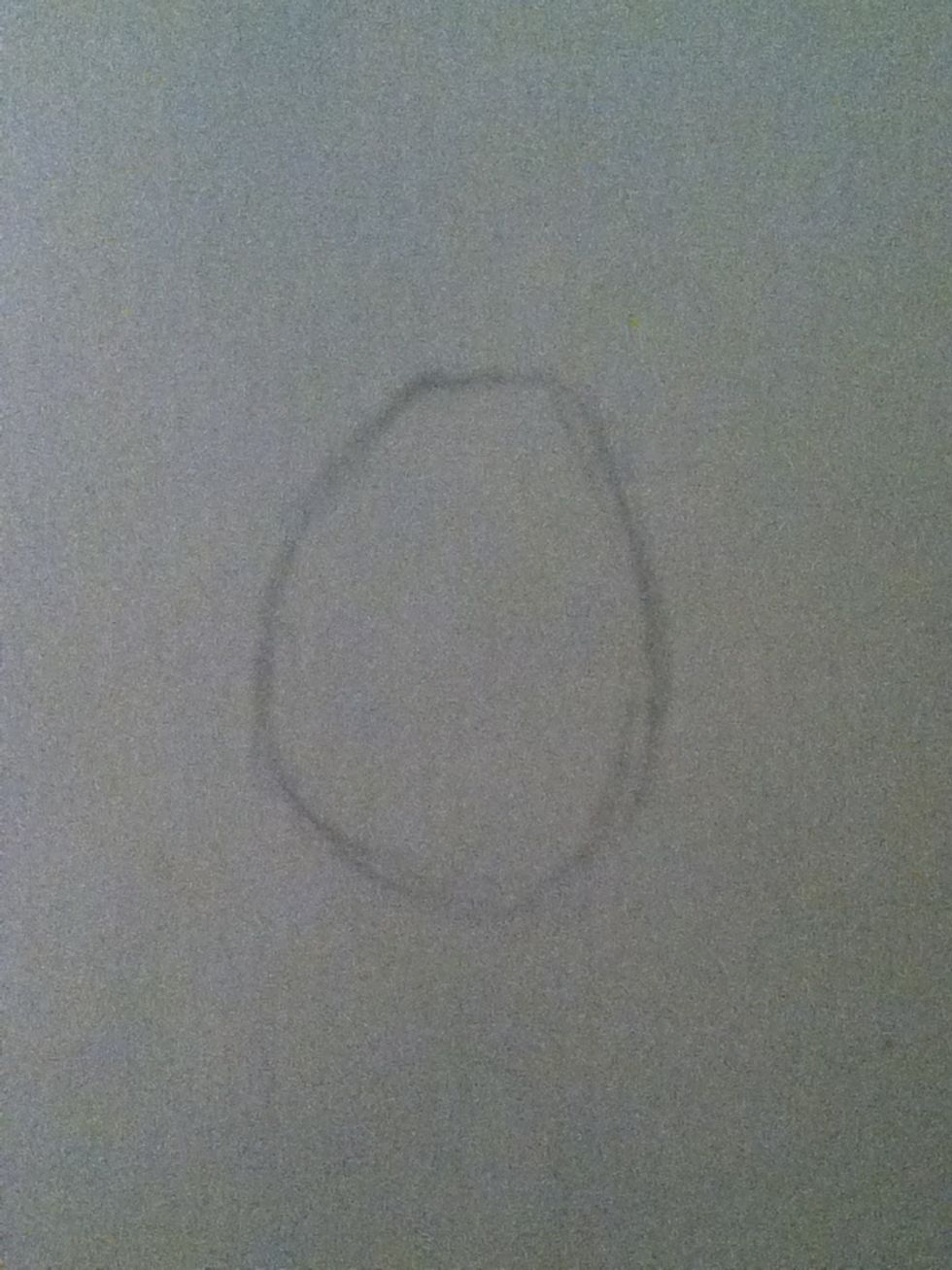 Start with an egg shape for her head, you'll use this to draw her head outline.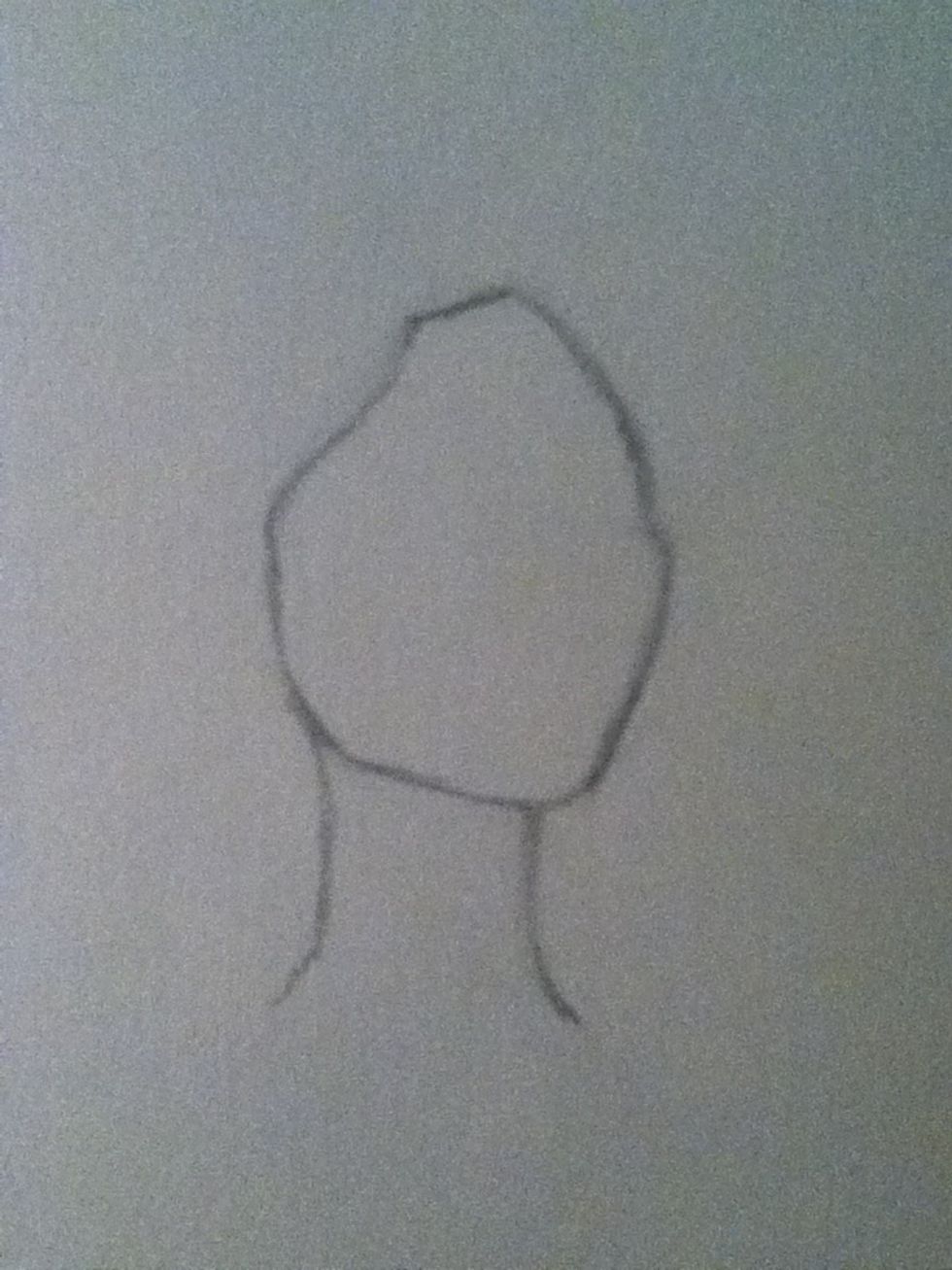 Now shape the head and add her neck. It should come up all the way to her ear area.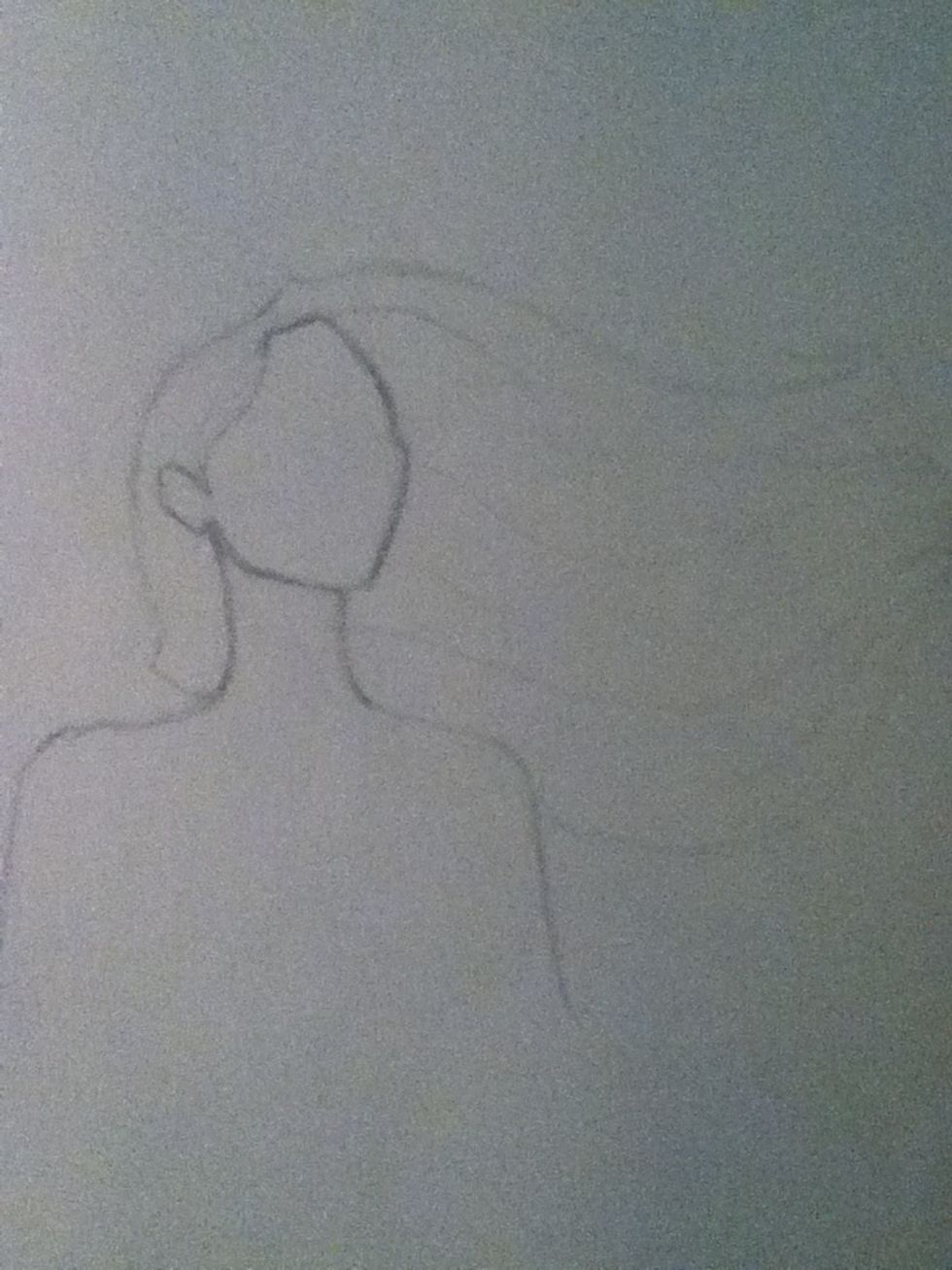 Now add her ear which isn't round but blocky. Also add her hair, it's flowing off to her left, and add her shoulders as well.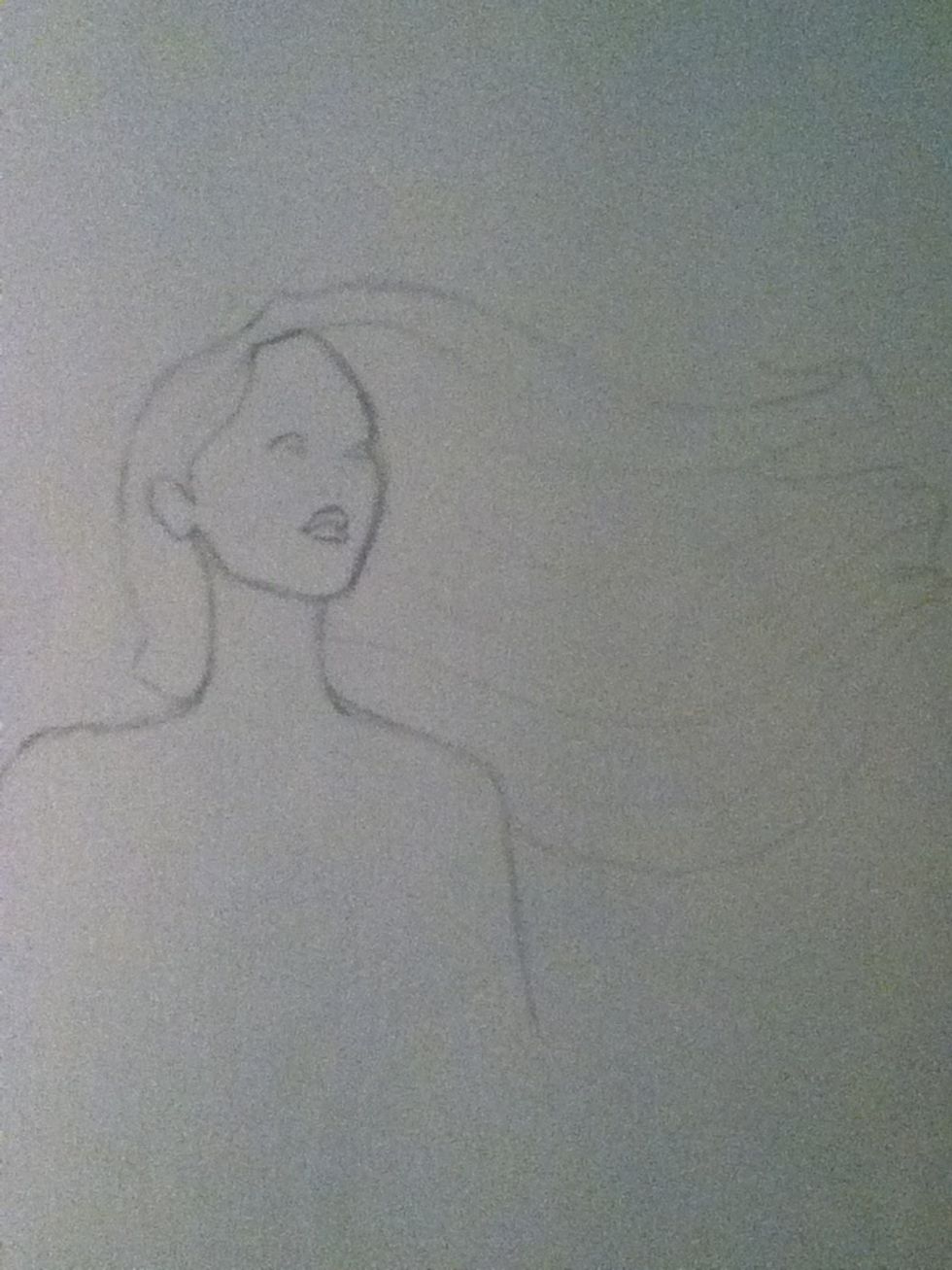 Now for her face, where the crease is on her face, add her Ieft eye, put her right eye higher than the left and pretty close. Her nose is near her mouth and she has big lips.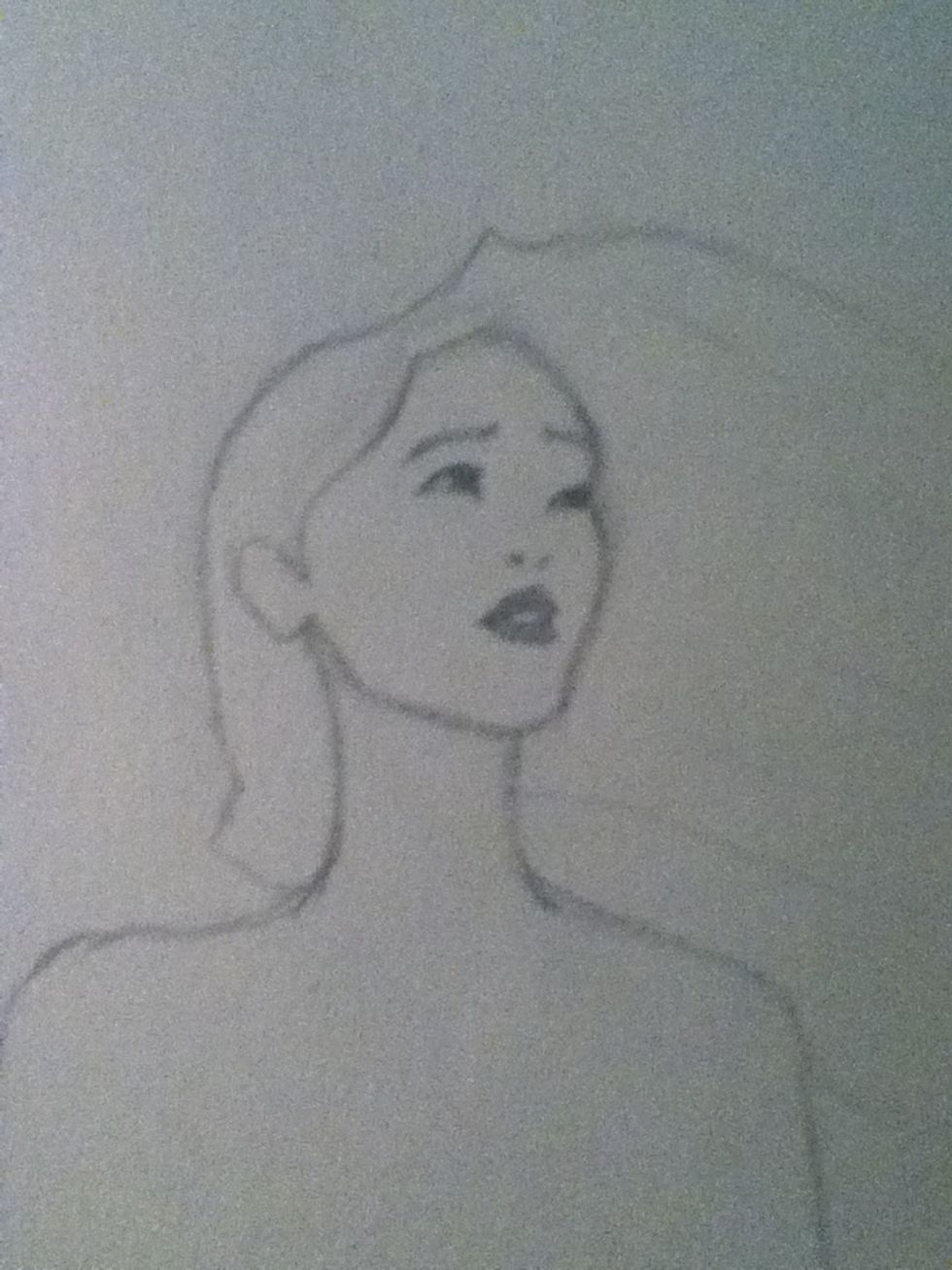 Now shade her pupils and lips, her cornea is brown so it blend with her pupils so it's all black. She has teeth showing through her lips.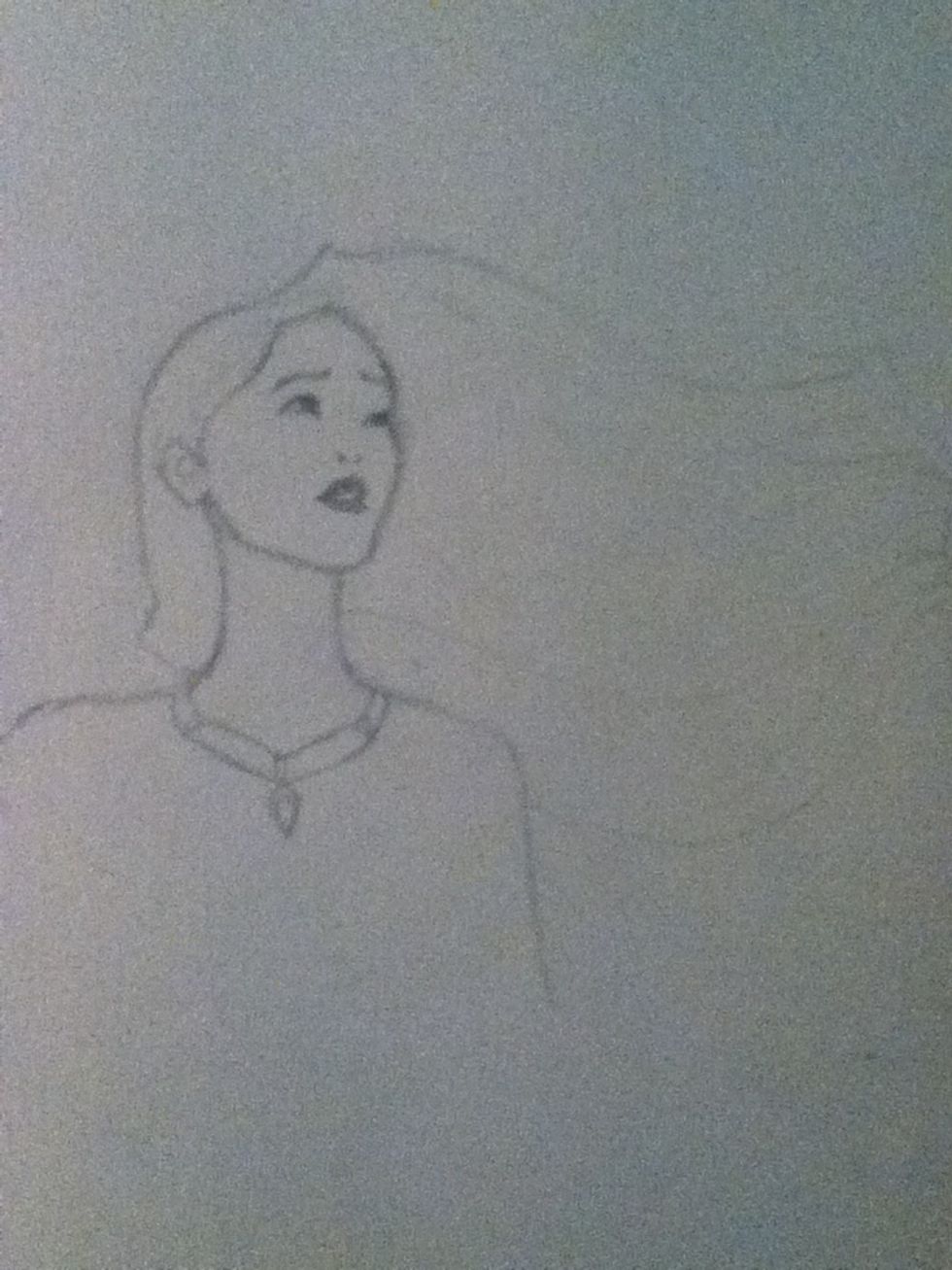 Now add her iconic necklace on her neck...
Add her top, chest, tattoo on her right arm, and the squiggle in her ear. Ta da!!! Pocahontas!!!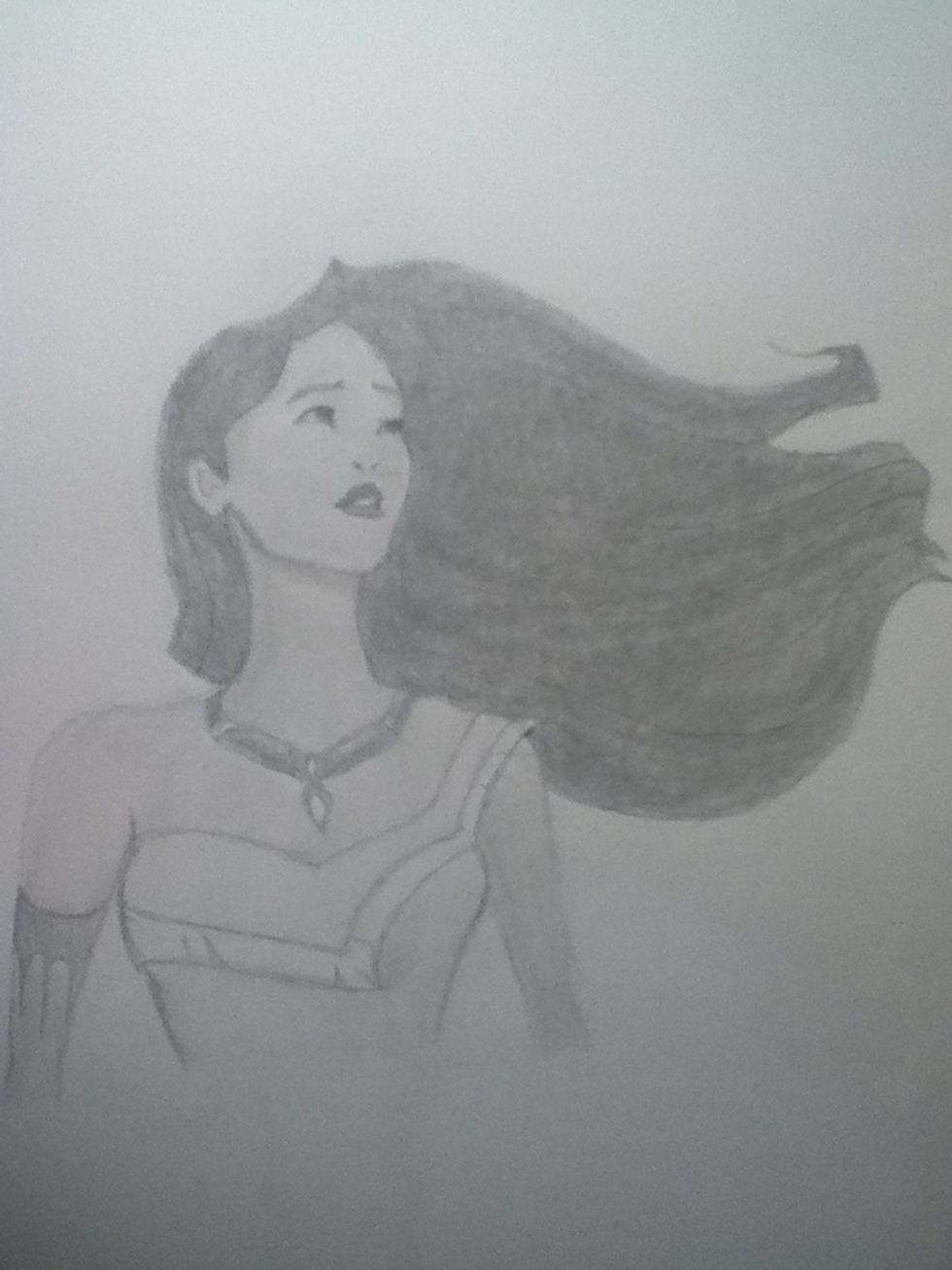 Here I shaded her do show what she would look like smooth shaded :P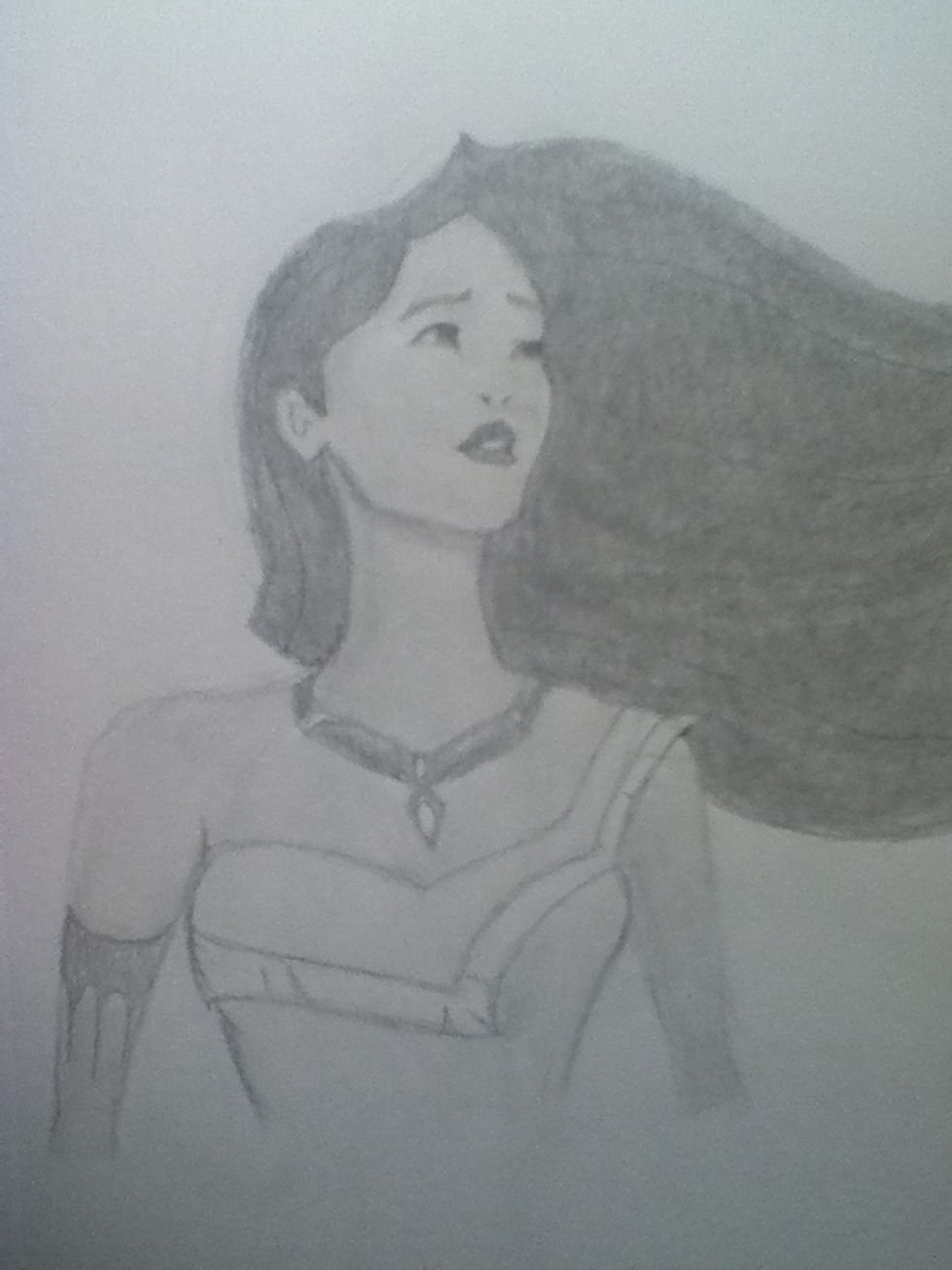 A bit closer view...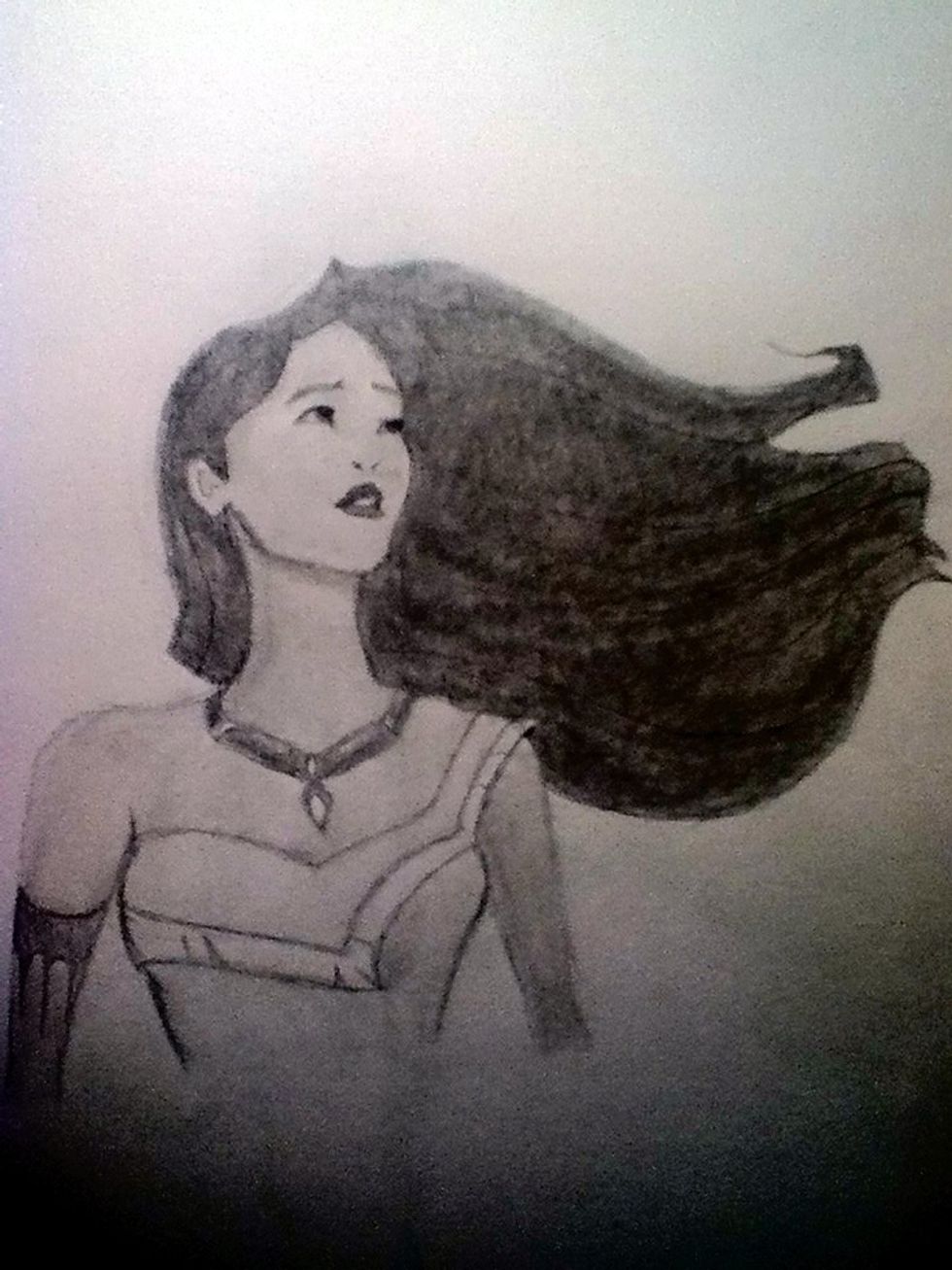 This dramatically shows the shading so you can better see :)
There you have it!!! If you have any guide ideas let me know, check out my 21 other drawing guides, and please comment!!!!!
The creator of this guide has not included tools
Allie Bauer
Omg, Over 1k followers!! Please follow/comment!! I am an artist, singer, dancer, actor who specializes in ceramics and pencil drawings.