1. Start by making the top half of the wave. Put it high so you have room for the rest of the drawing.
2. Add a short curve starting at the 3rd whole hump that meets to a circle/oval. The circle/oval will be the start of the body.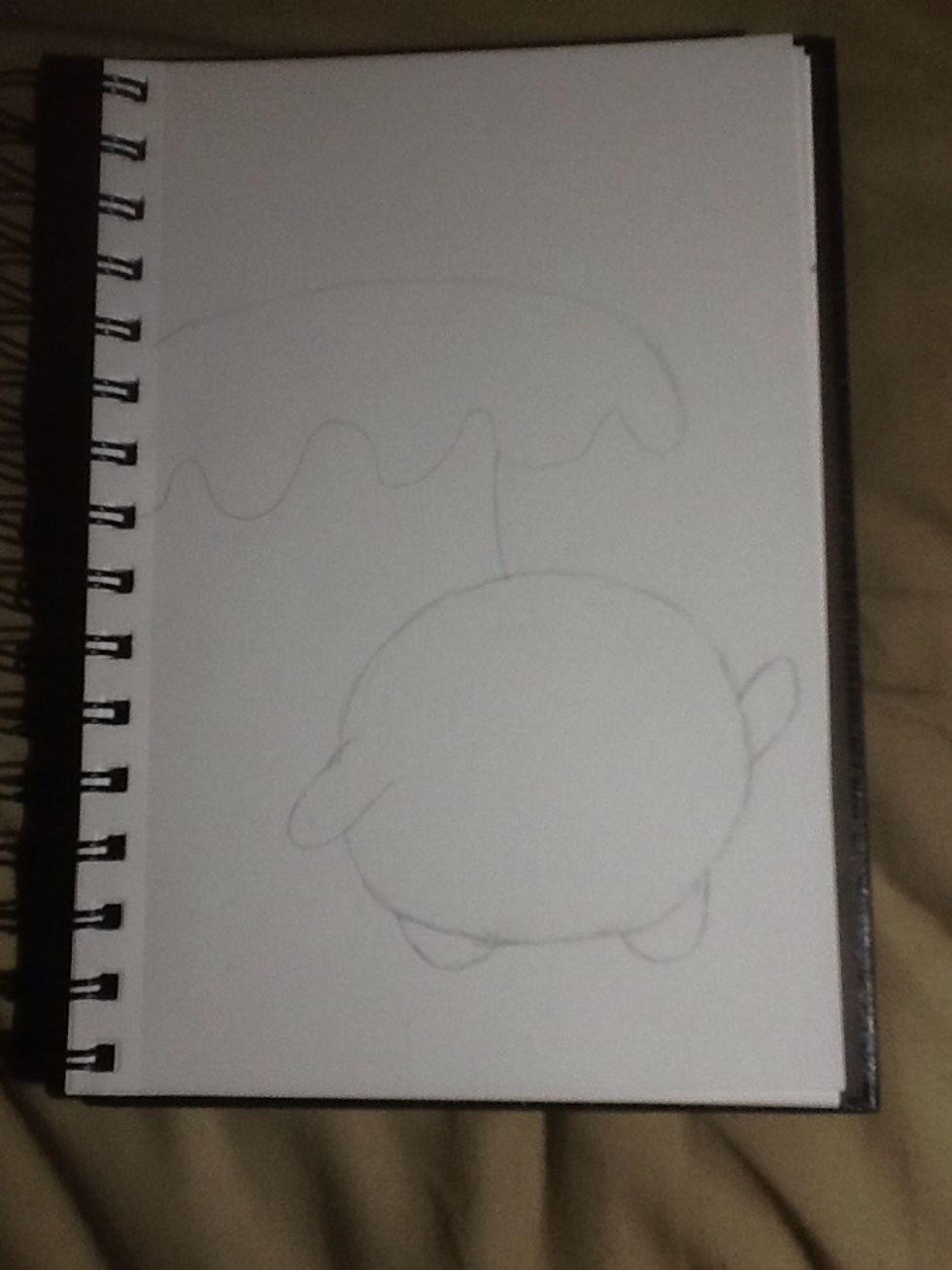 3. Add the arms and feet. On the drawings left arm, I made it so the arm pops out.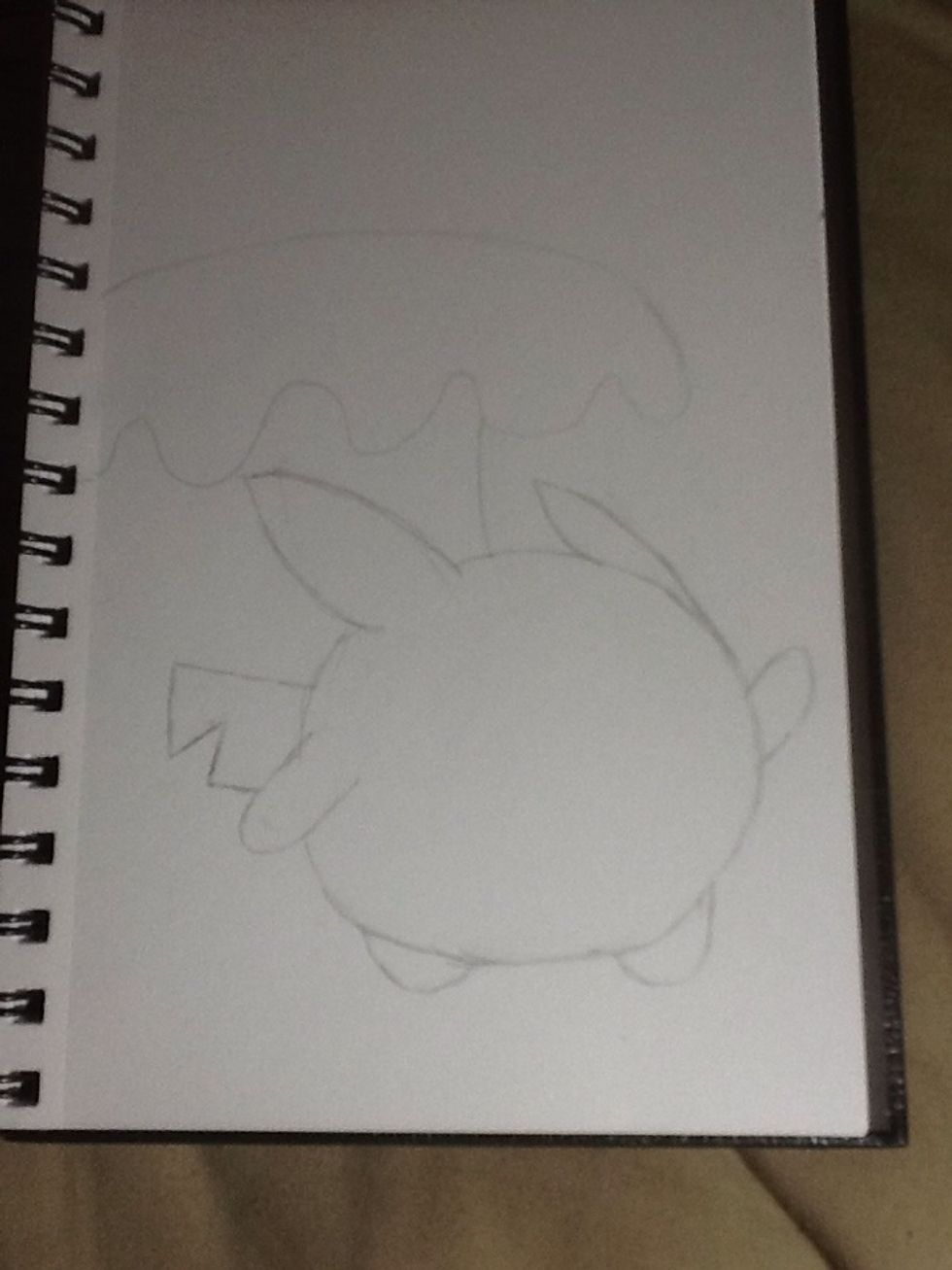 4. Now add the ears side ways, pointing left. Now add the tail as the top half of a thunder bolt.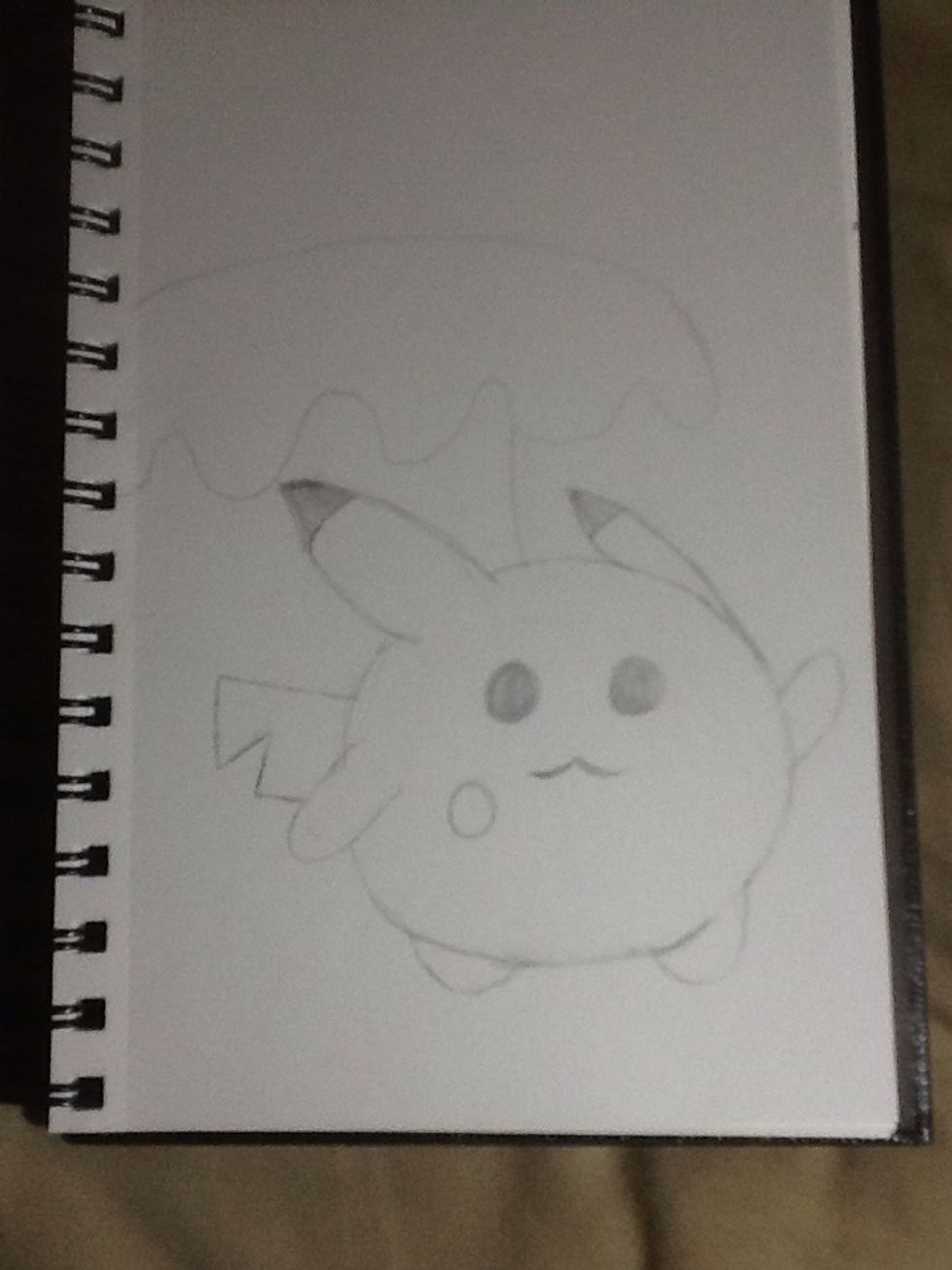 5. Now add 2 shaded in eyes, 1 small circle for the check, and a cartoon dog/cat mouth.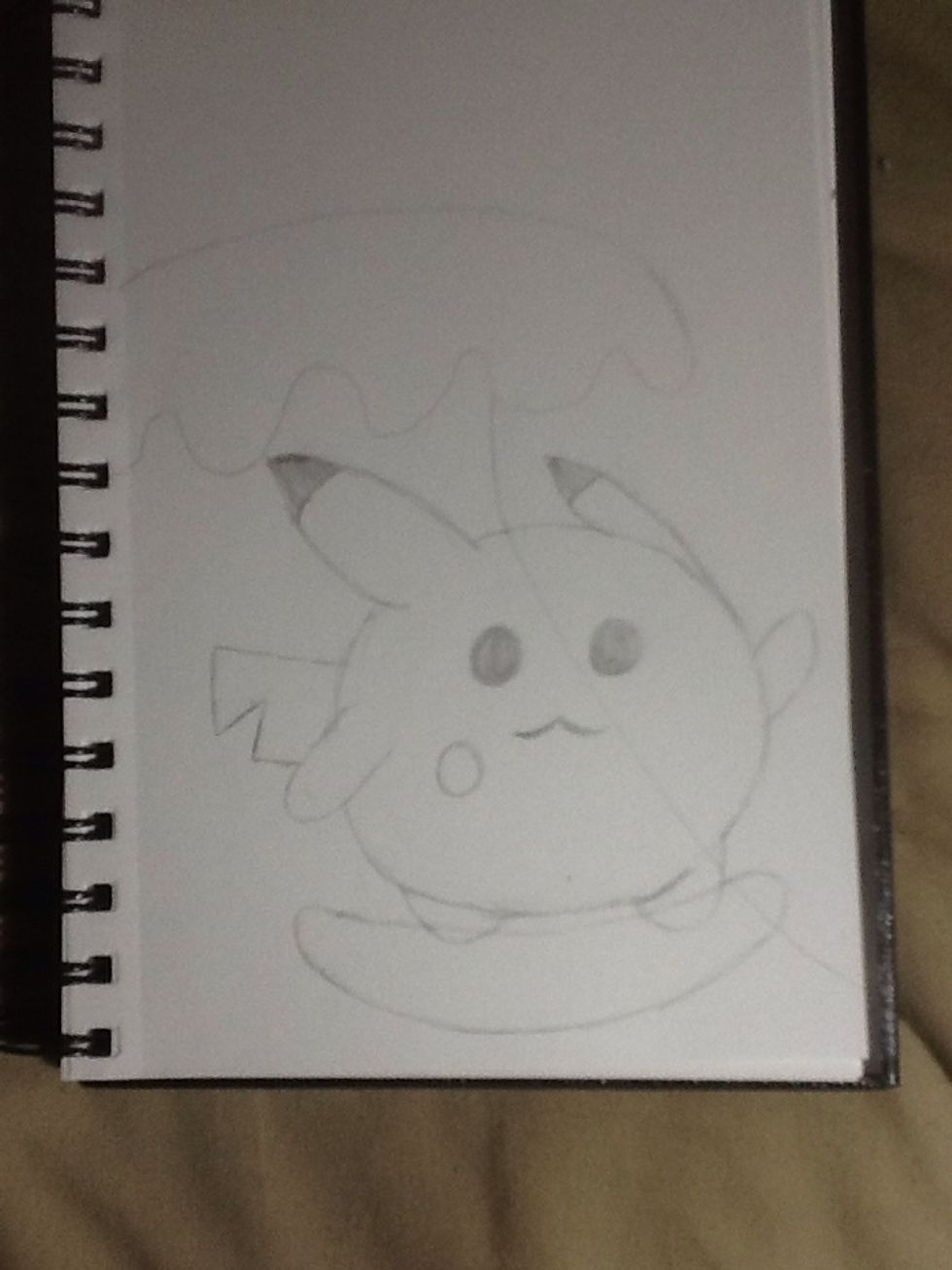 6. Now finish the wave by lightly going though Pikachu's body. Then add the surfboard going though the legs legs.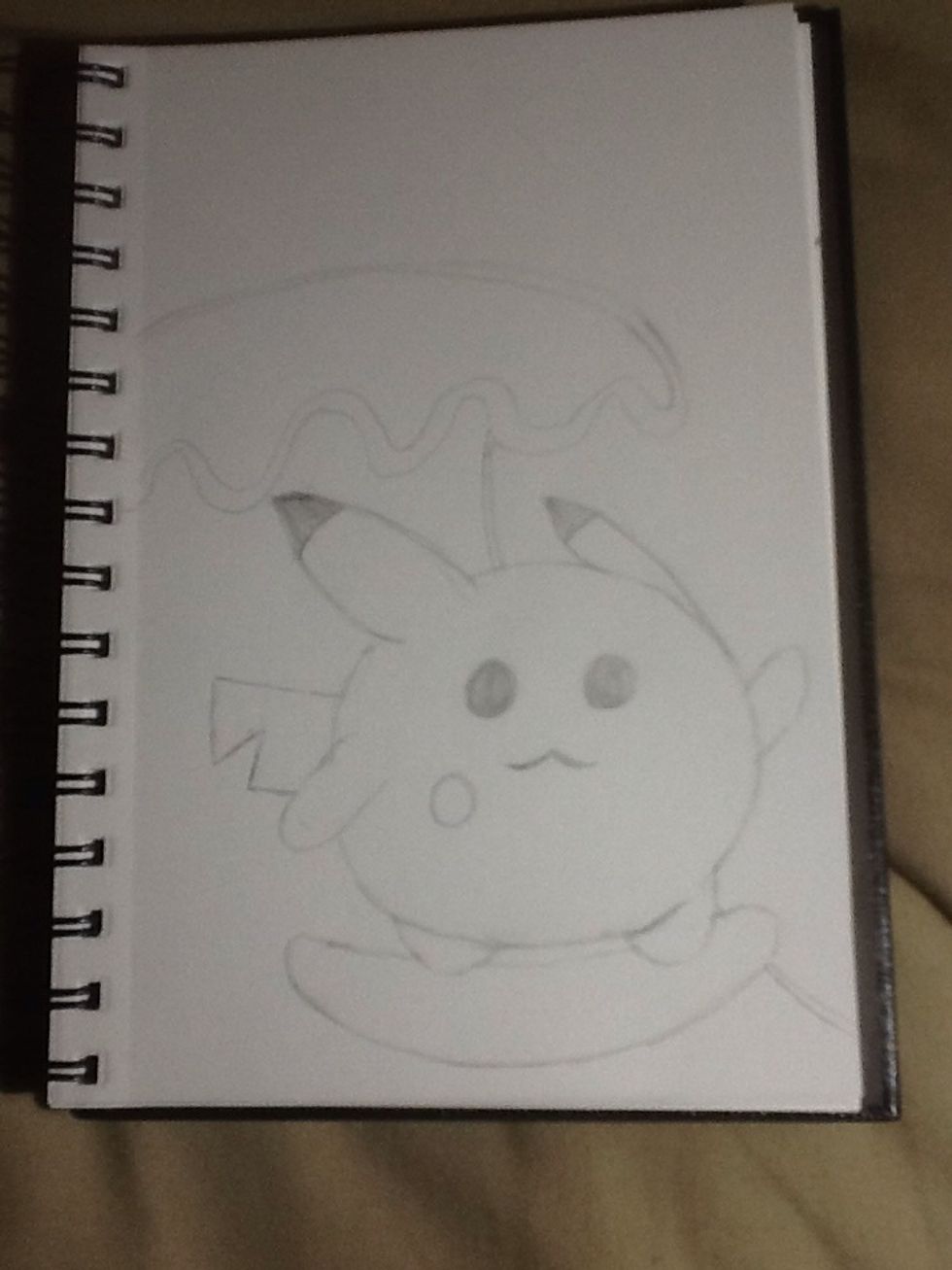 7. Now erase the marks that went though the body and feet. Then add detail to the top half and bottom half of the wave.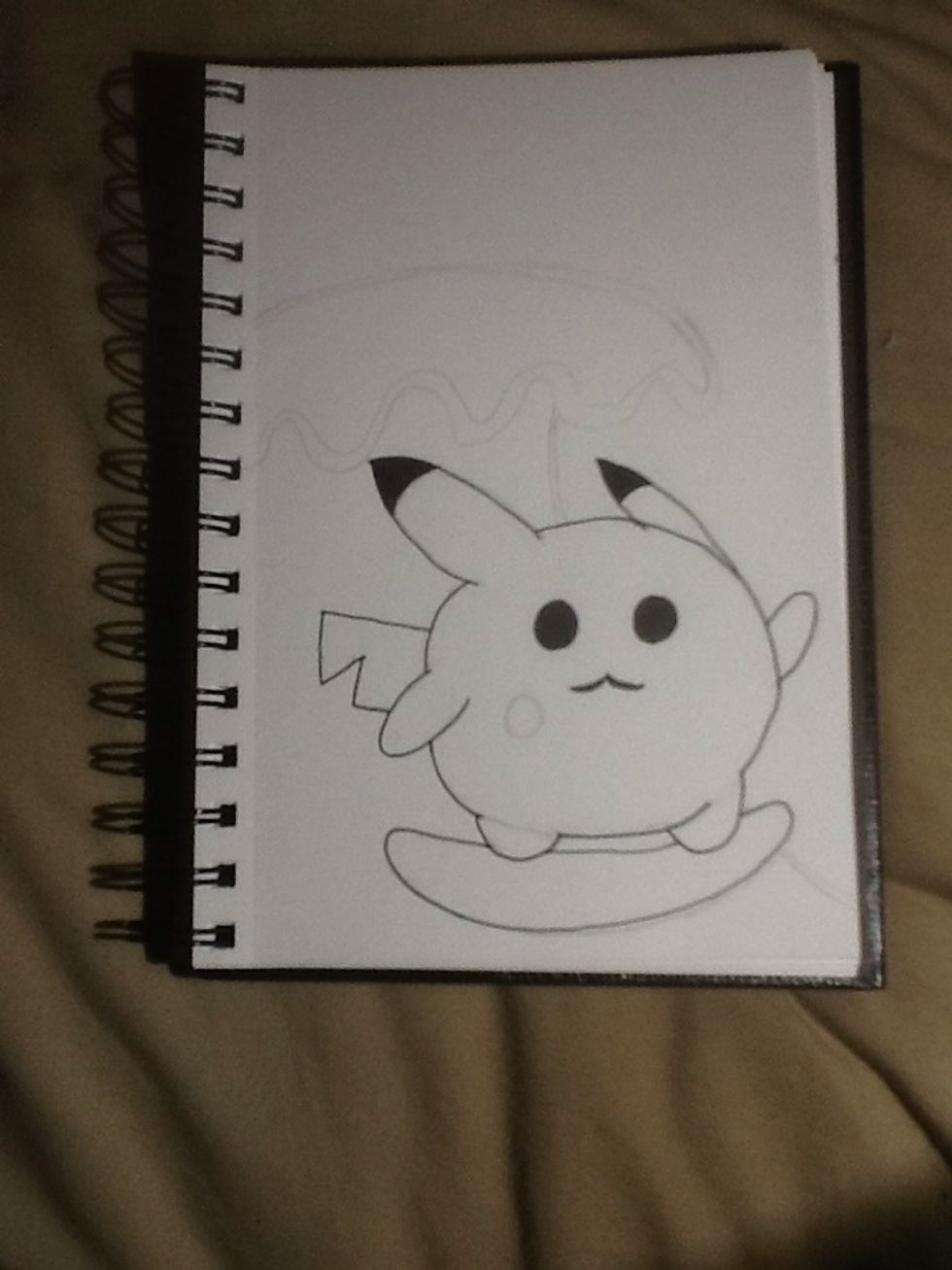 8. Now use a black pen to outline the exact parts on the picture. You may add detail to the feet. Shade in the eyes, ears, and make the mouth stand out a bit.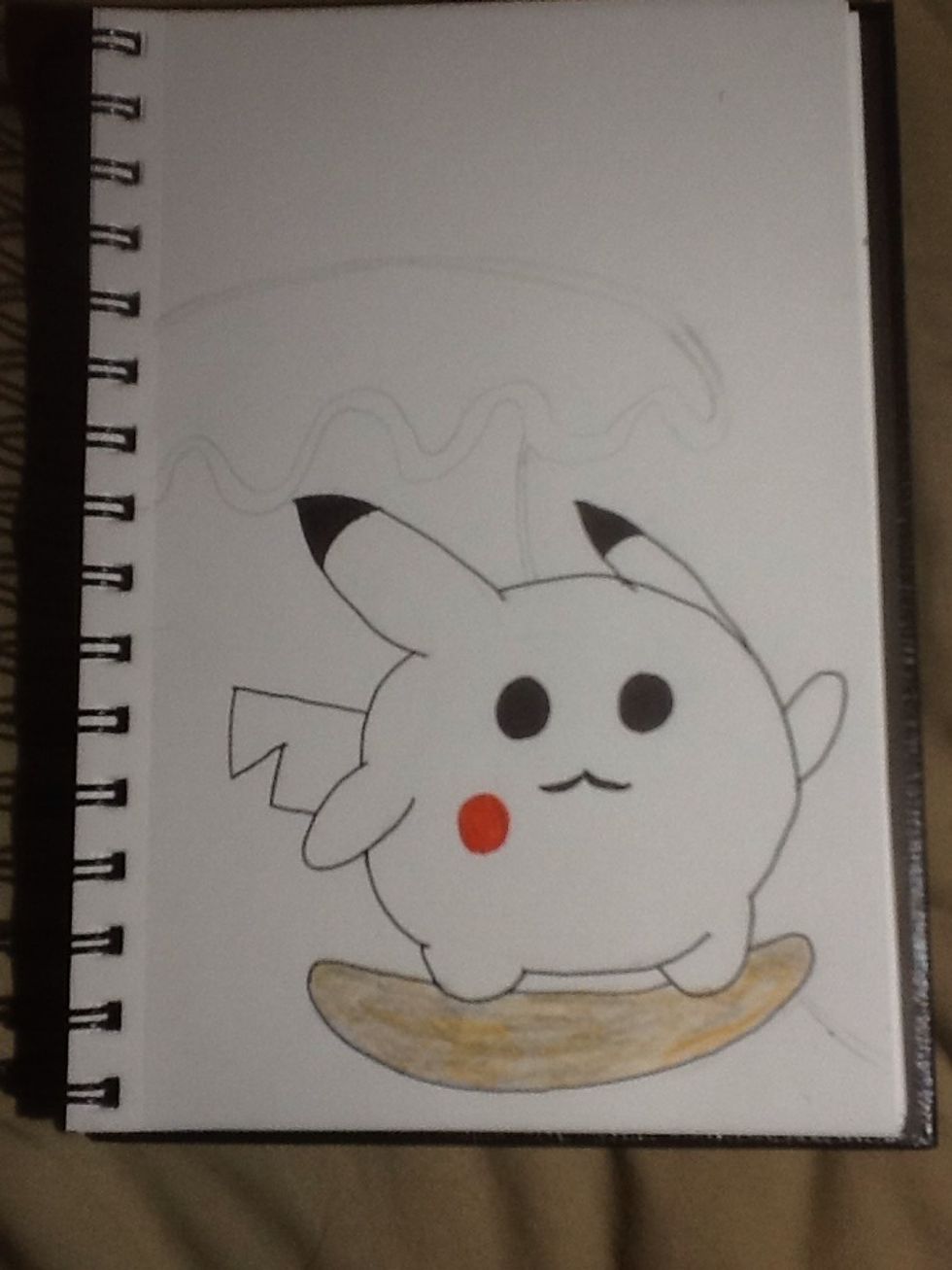 9. Use a red pen for the check. And colored pencils for the board. (I had to use a multi-colored pencil set)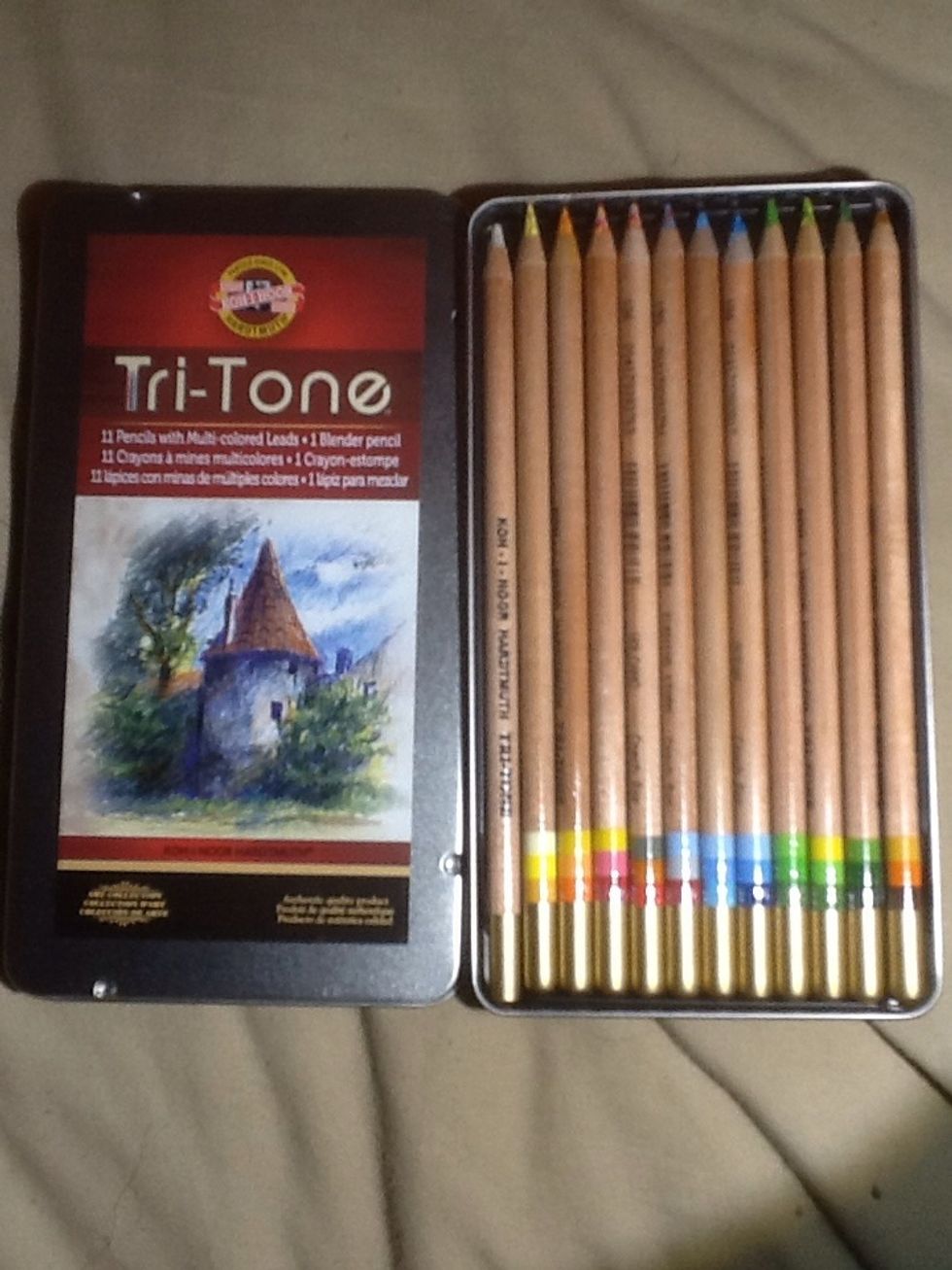 The colored pencils I used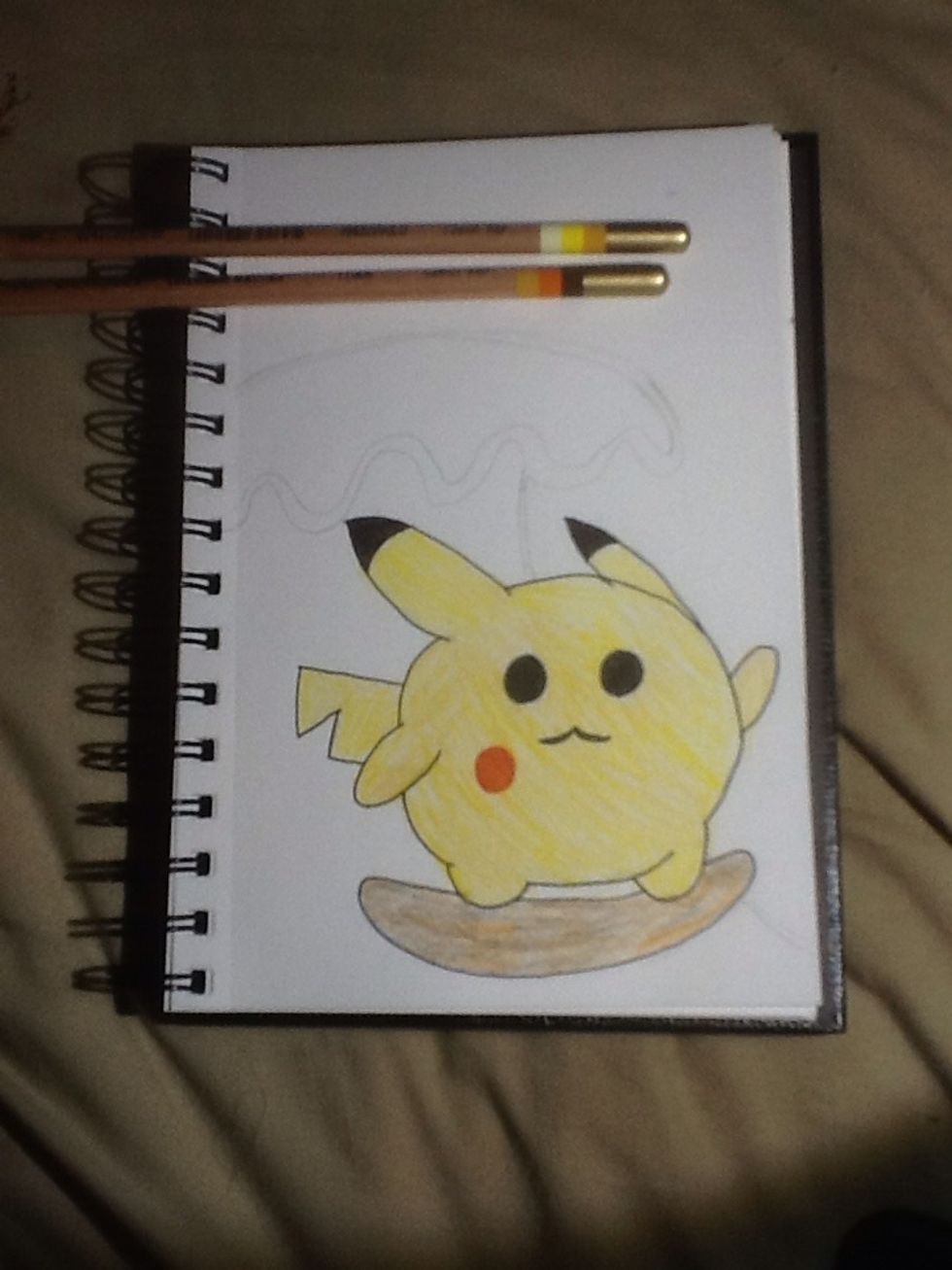 11. Color in the body, here is what I used for the body and board.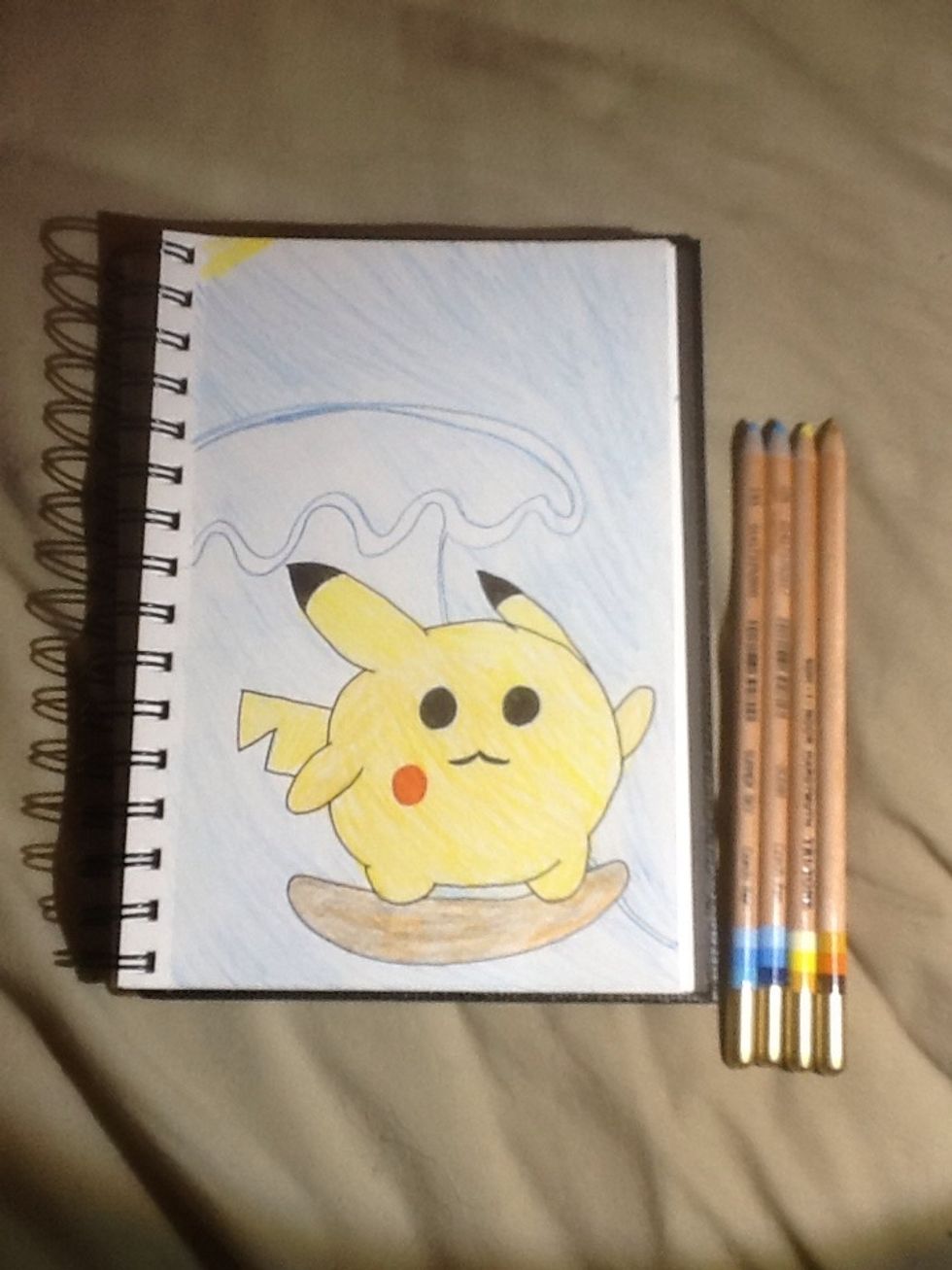 12. Now add in so blue for the ocean. Add some outline of blue for the wave. Add a sun if you want.
13. Now sign your name and your done. ;)
Hope you enjoyed this! I know it been a long time since I posted something on snap guide but i wanted to do summer stuff with my family. I will try my best to post new guides of differ things. ;)
Pencil
Paper (any)
Colored pencils-used Tri-Tone(brand) multi-colored
Colored pens-used triplus fineliner 0.3mm
Dizzy Dog
I love to draw cartoons, zentangle, dragons, pokemon, an a bunch of other things! I also like to make crafts.