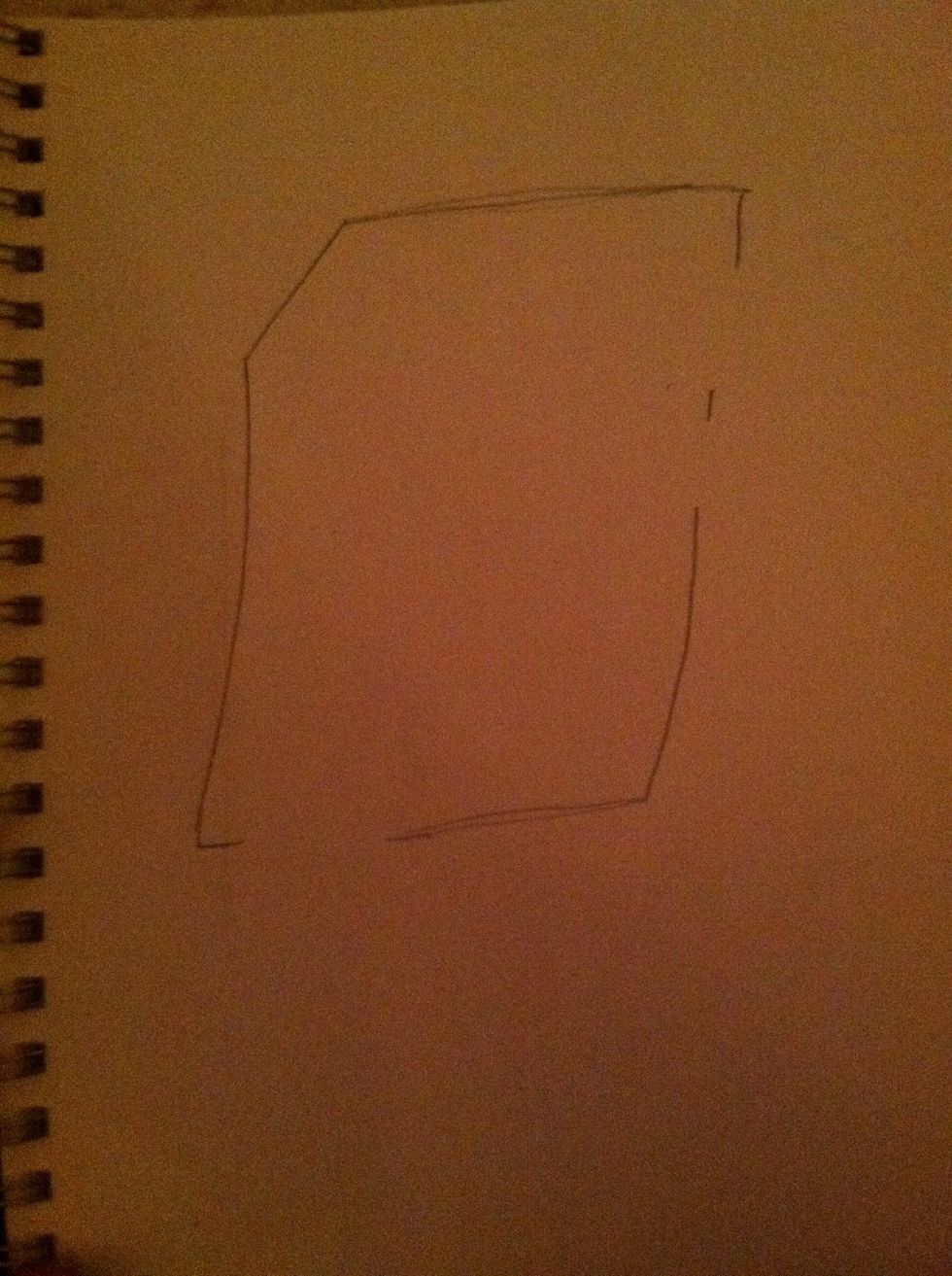 First you start out by drawing a rectangle. Leave 2 spaces on the right top side, 1 for the eyes and 1 for the nose. Leave another space a the bottom left side for his leg.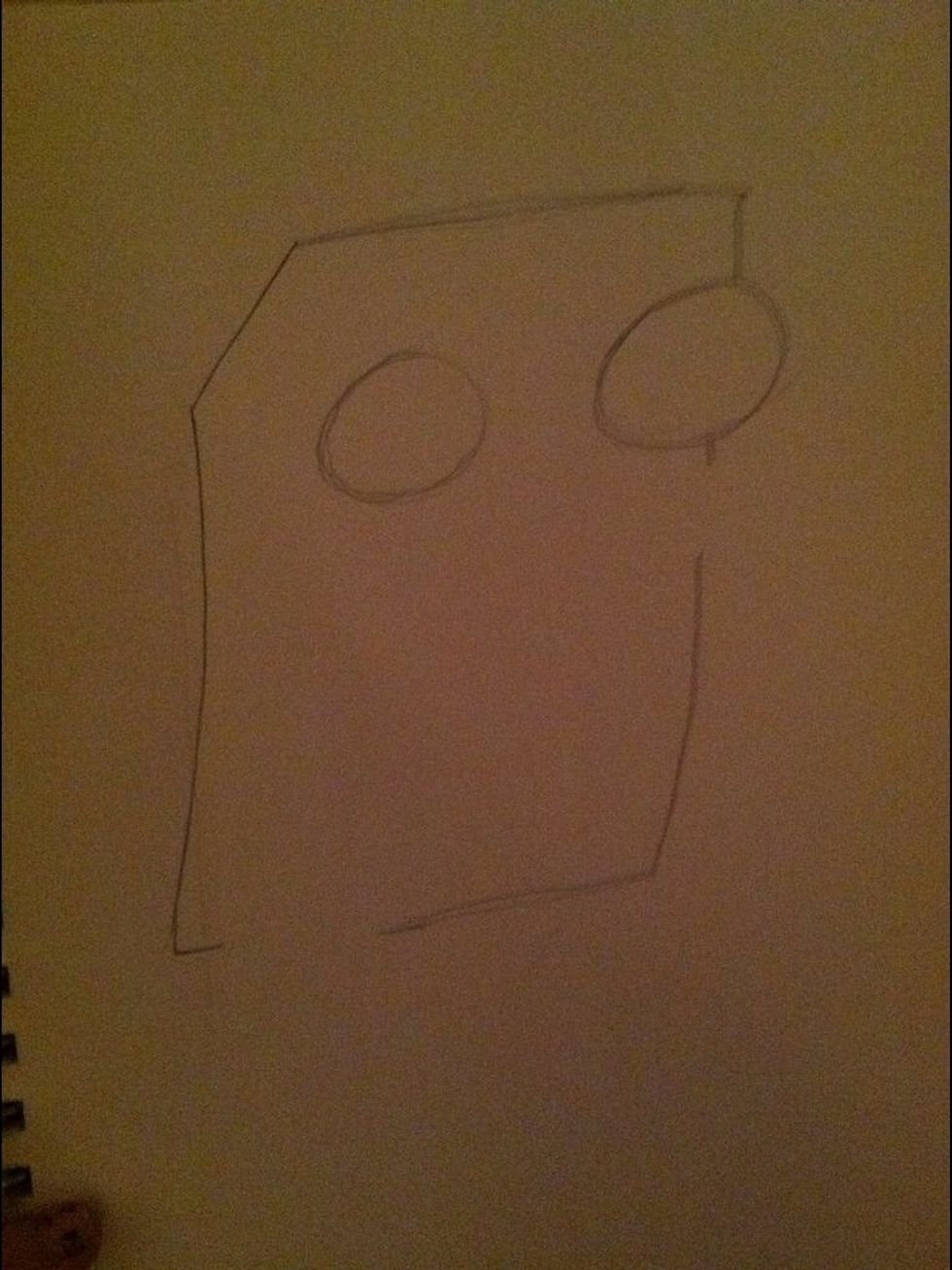 Second you draw 2 small circles for his eyes. The left one is a bit smaller than the one on the right.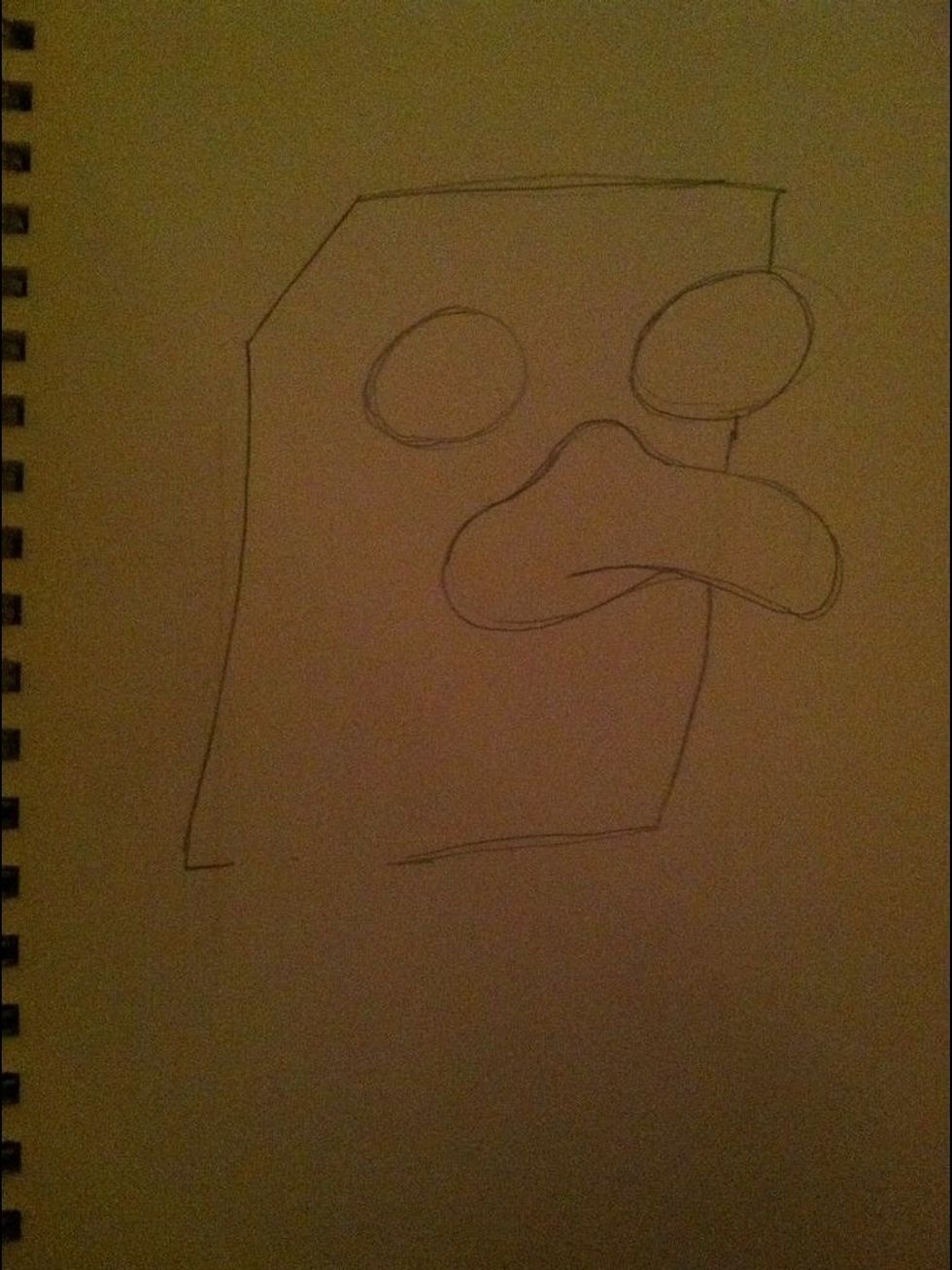 Third, you draw his nose.
You do this by drawing a beak shape.
Now you kind of connect them, but draw a little hump on the top.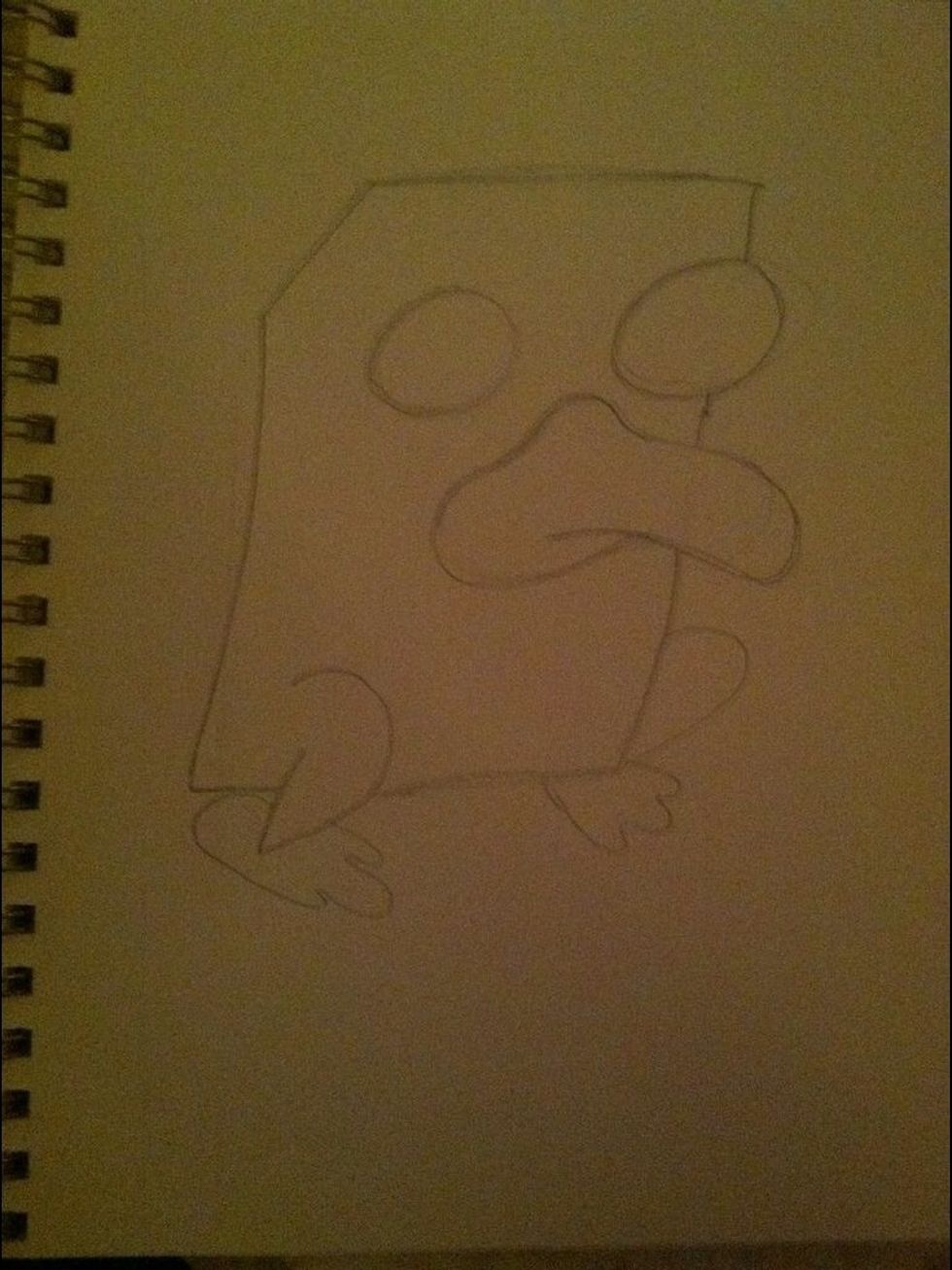 Now you draw his legs. You do this by, making a half heart shape. With the leg on the left, after you draw the heart shape you draw a line going upwards.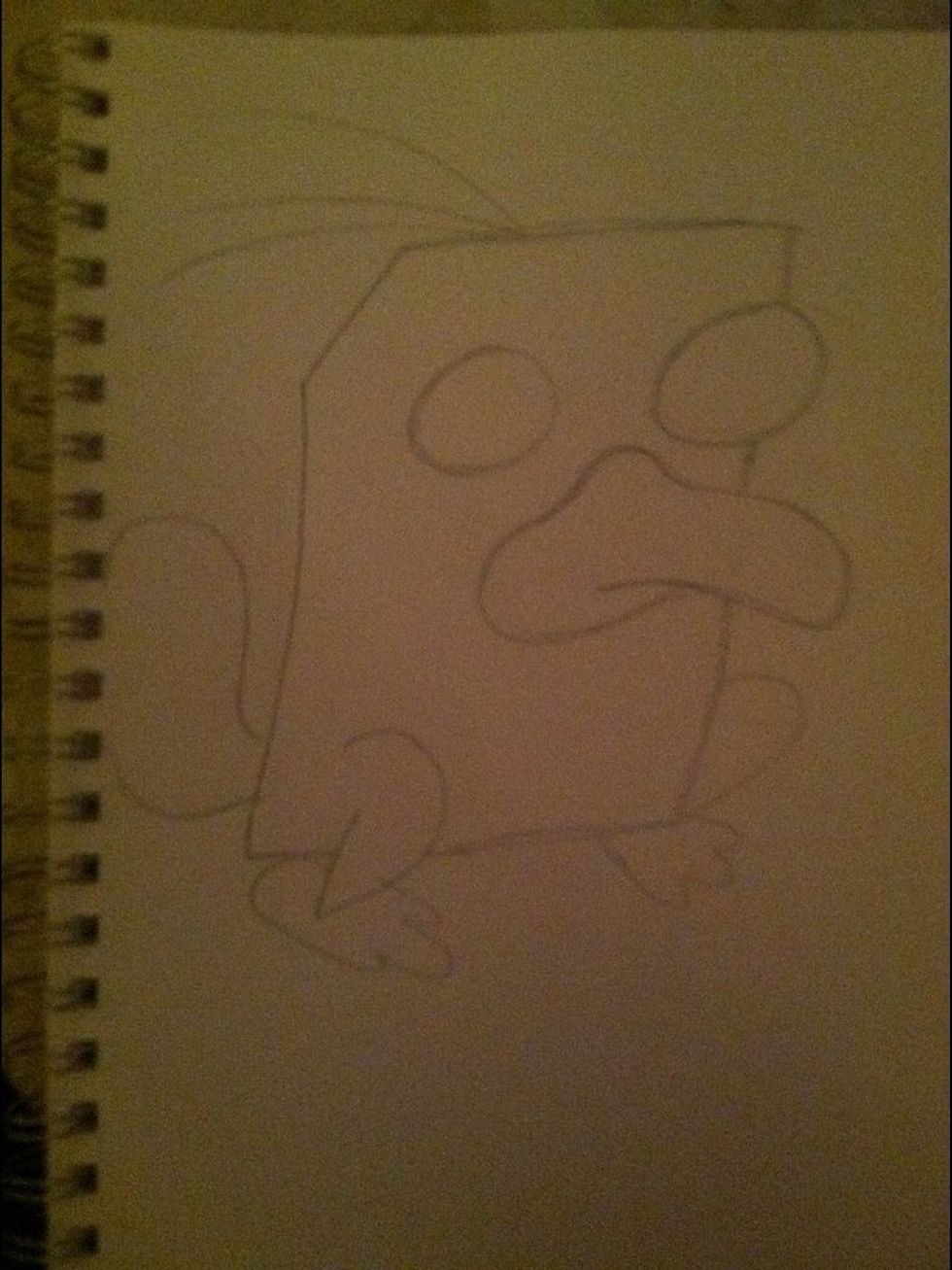 After you draw his legs, you add his feet. To draw his feet you start with the heel shape and add 3 toes. The middle toe is larger.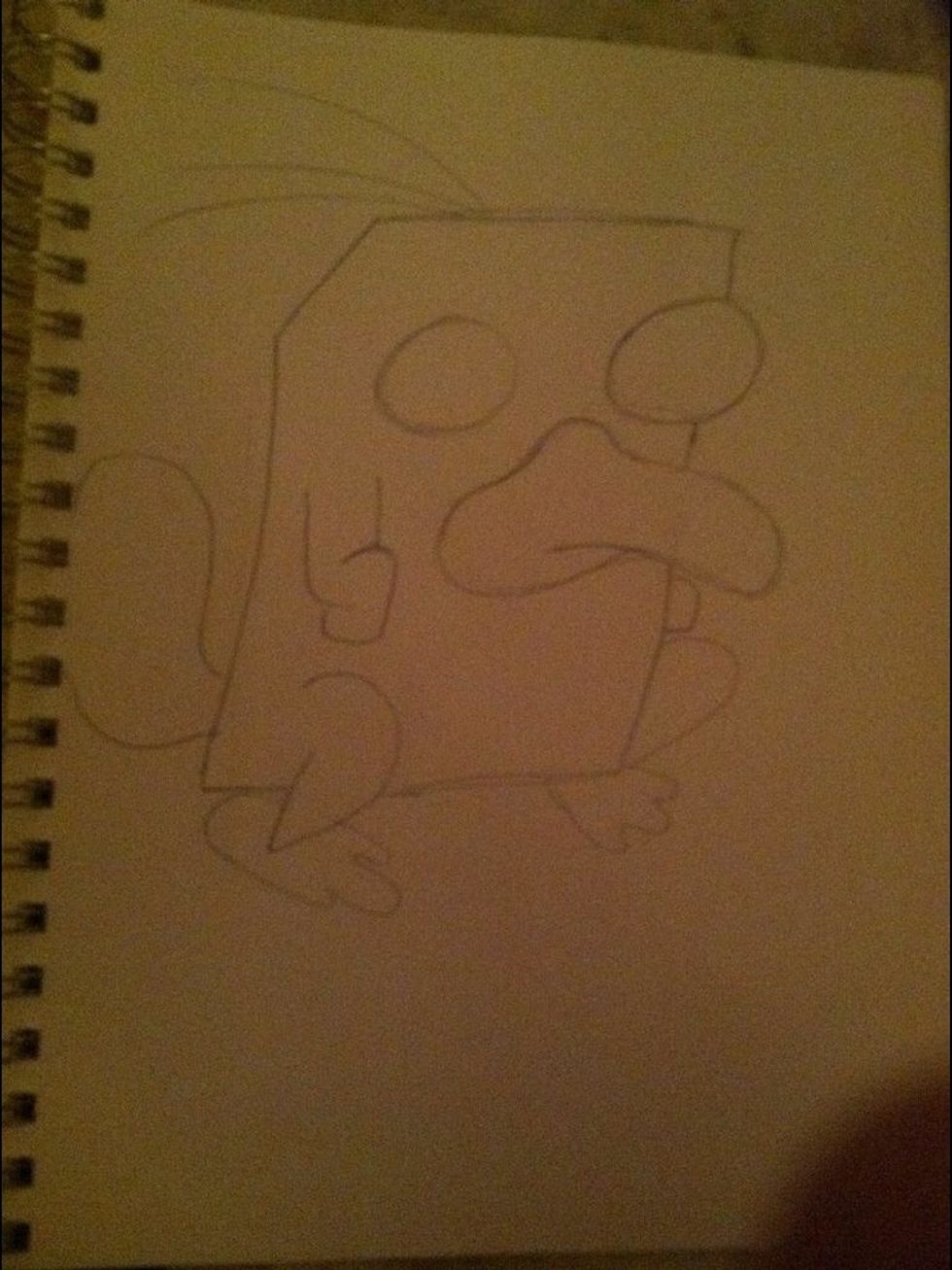 Then you draw his arms, You do this by drawing a curved hook, next you draw a smaller line about an inch away from the second one. Now you add his hand by curving it and connecting it.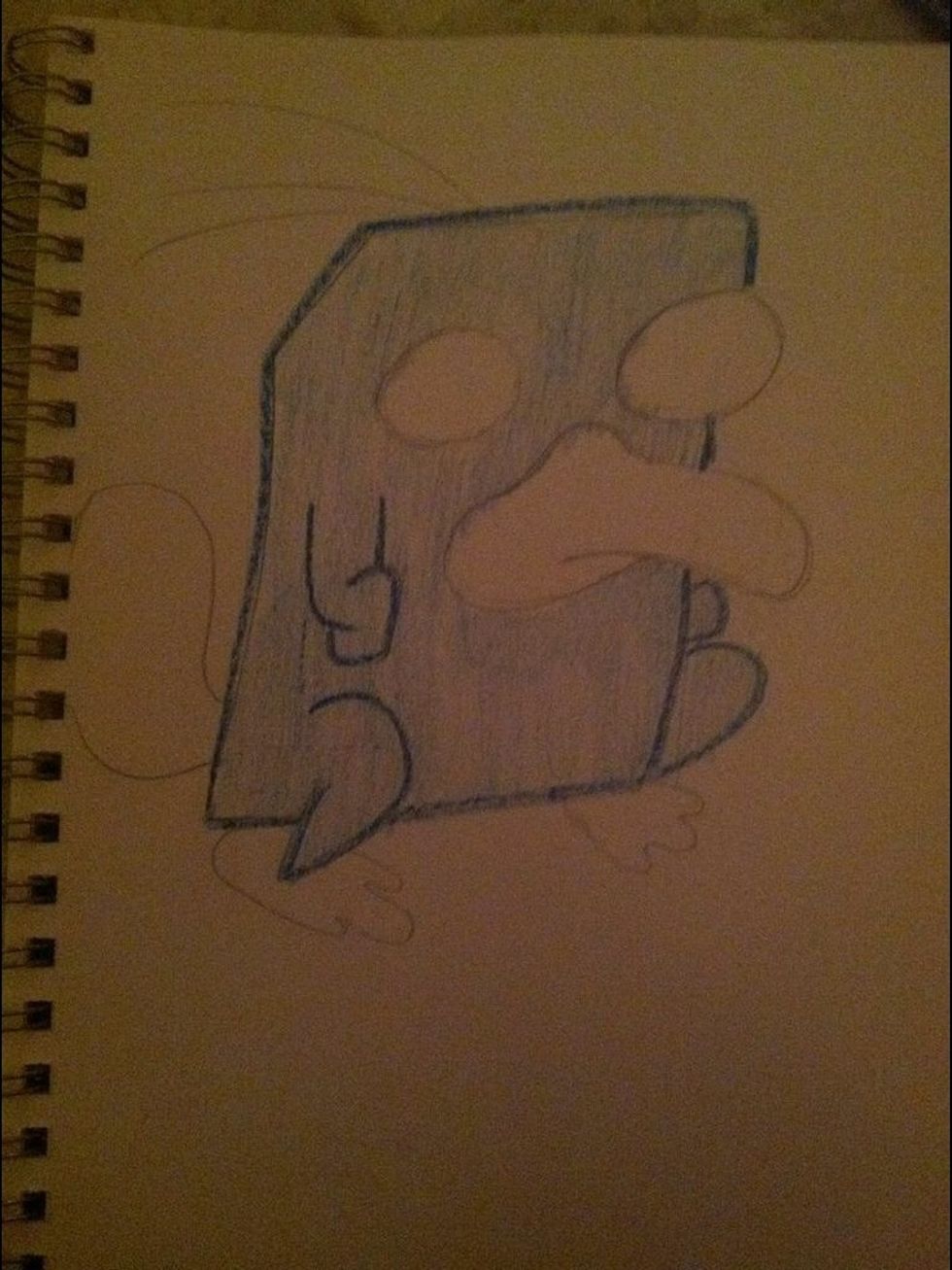 Here's where you start coloring his body. I didn't have the turquoise color so I used blue, either one would work.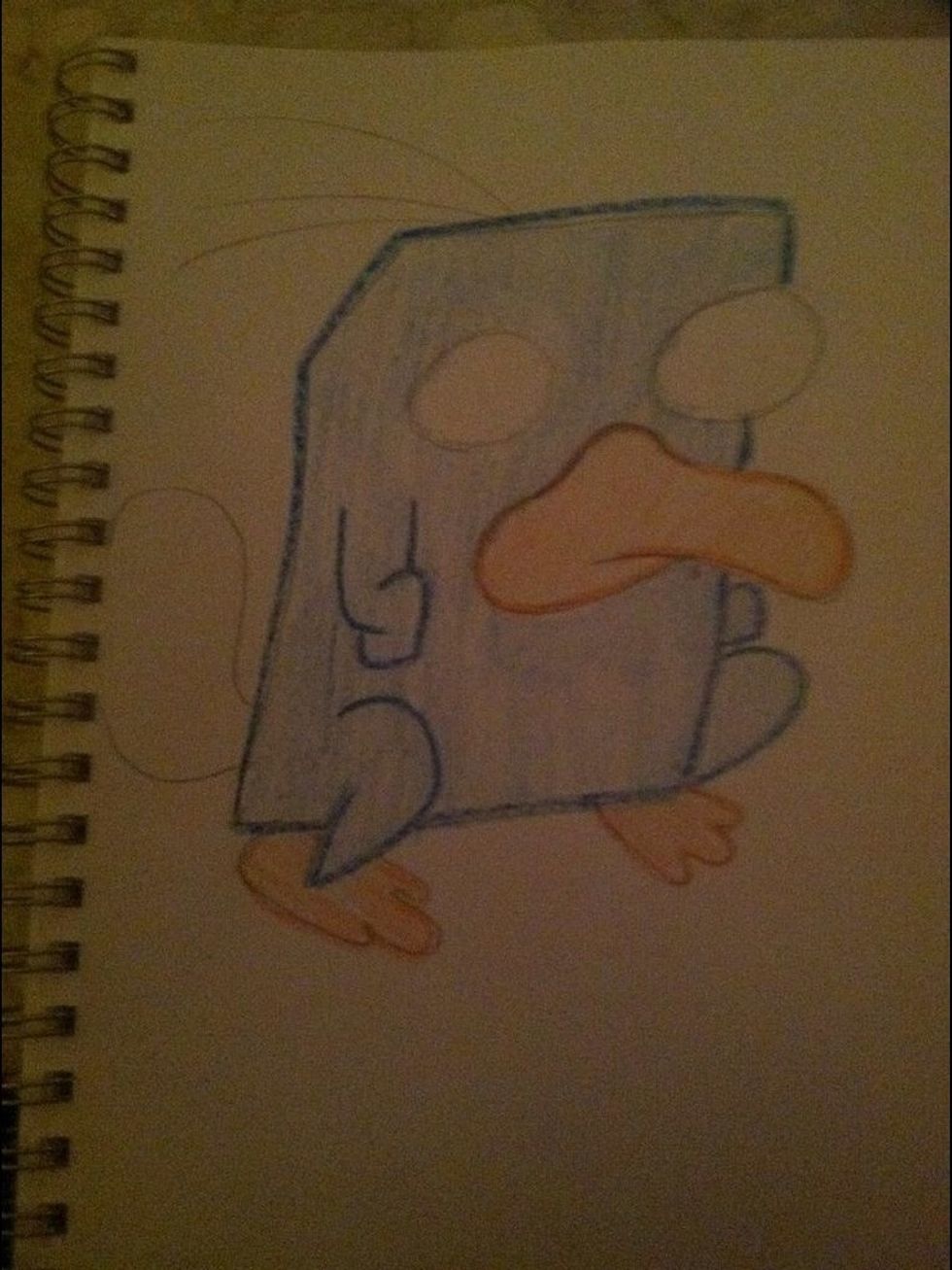 After that, you color his beak and foot with the orange crayon.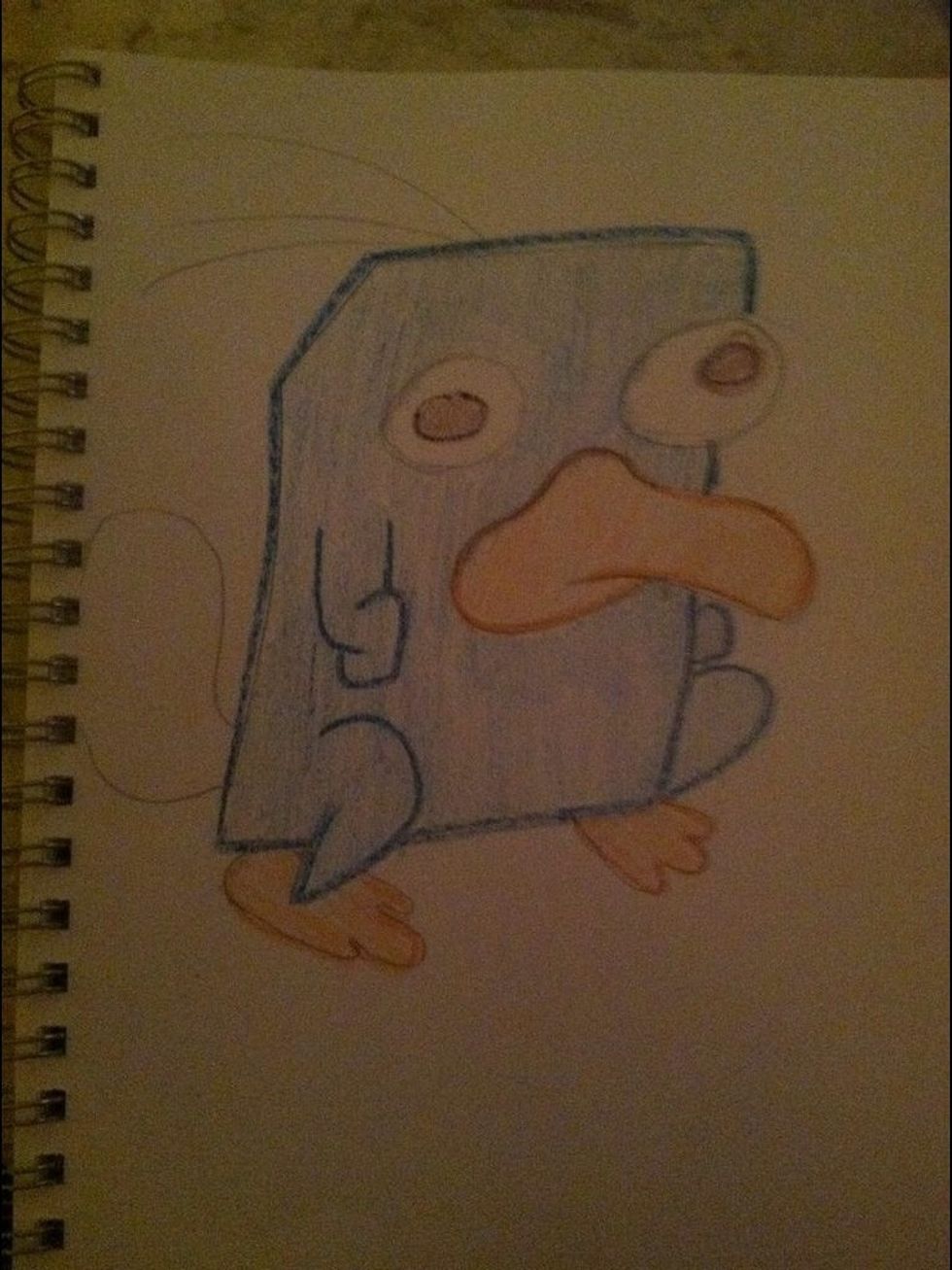 Now you can add his pupils with the brown crayon you just add 2 small circles. There is no specific place to put them.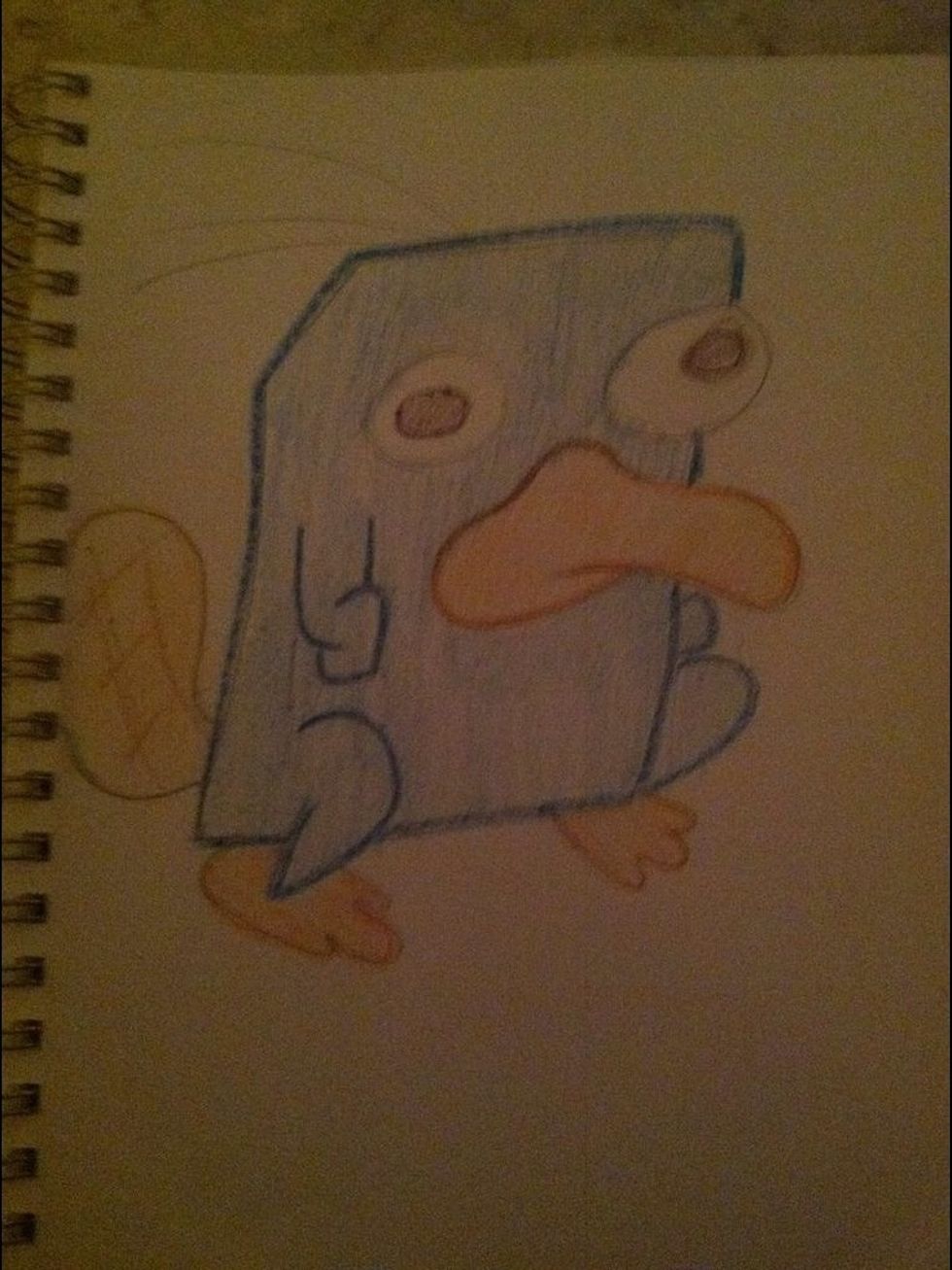 Okay now you can color in his tail with the peach crayon, For the dark lines you use brown.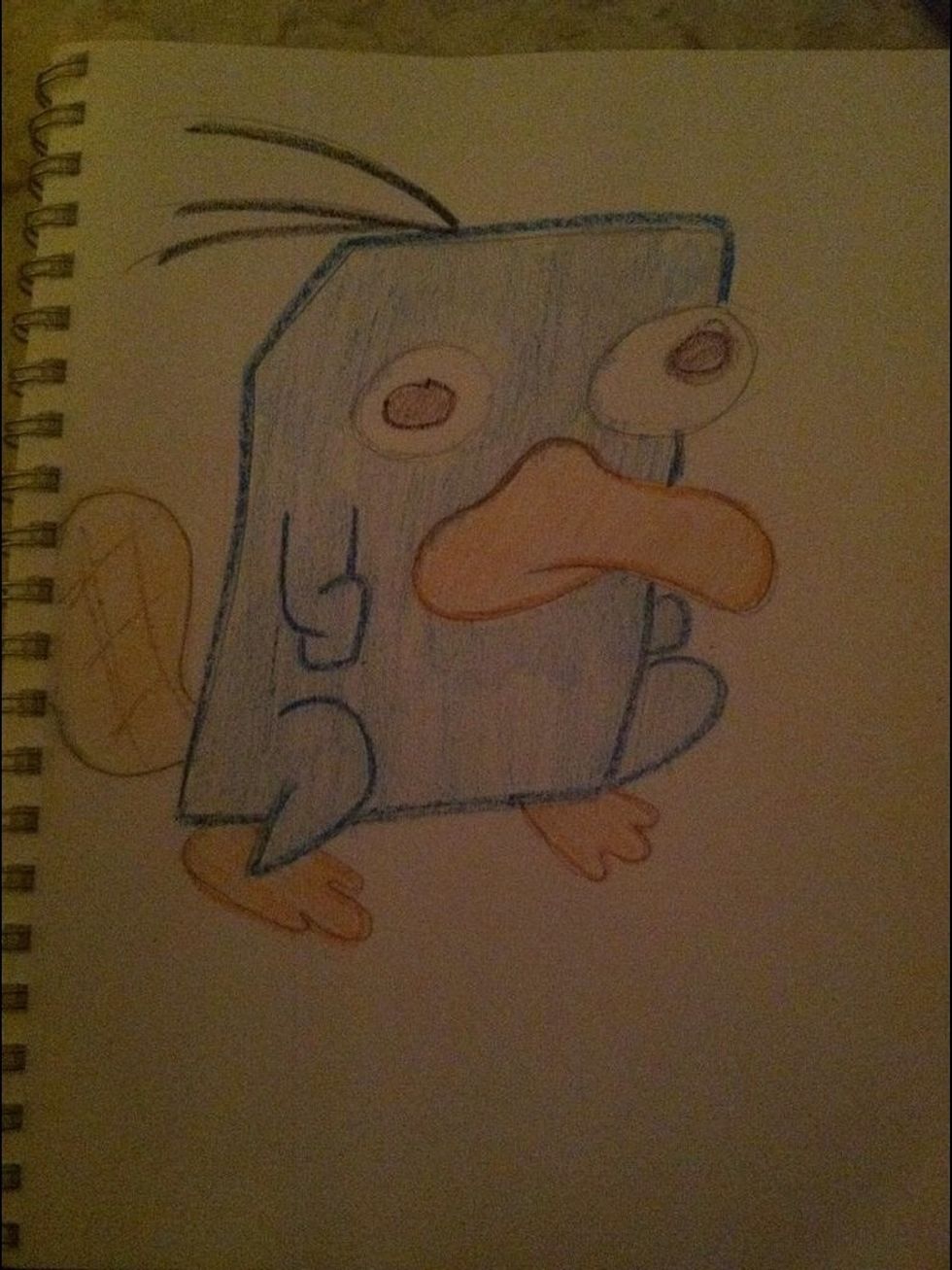 This is my finished product.
1.0 Pencil
1.0 Paper
1.0 Turquoise or blue crayon
1.0 Orange crayon
1.0 Black crayon
1.0 Brown crayon
1.0 Peach crayon